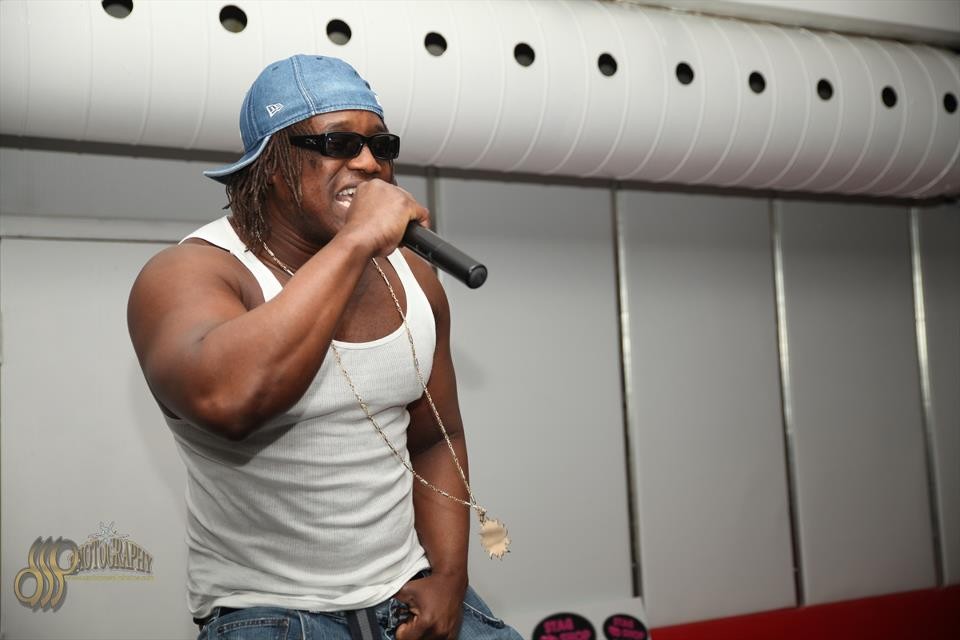 Photos from The Pointer files/Darren John
Mississauga rapper Avalanche the Architect set to appeal conviction for use of threatening lyrics
Five years after he was convicted of uttering threats in connection to the lyrics in one of his songs, a case that garnered widespread attention in North American hip-hop circles, Mississauga rapper Darren John, aka Avalanche the Architect, is back in court this week to appeal the decision.
The 2015 finding of guilt stemmed from lyrics involving John's former music promoter, Sonia Harry. At the time, a judge heard John and Harry had a falling out two years prior, after which John released a song titled "Got Yourself a Gun" that included the name "Sonia" several times, along with references to sexual violence and murder.
In her decision Ontario Court Justice Lucia Favret concluded the song included explicit threats against Harry, but acquitted John on the more serious charges of criminal harassment and threatening death.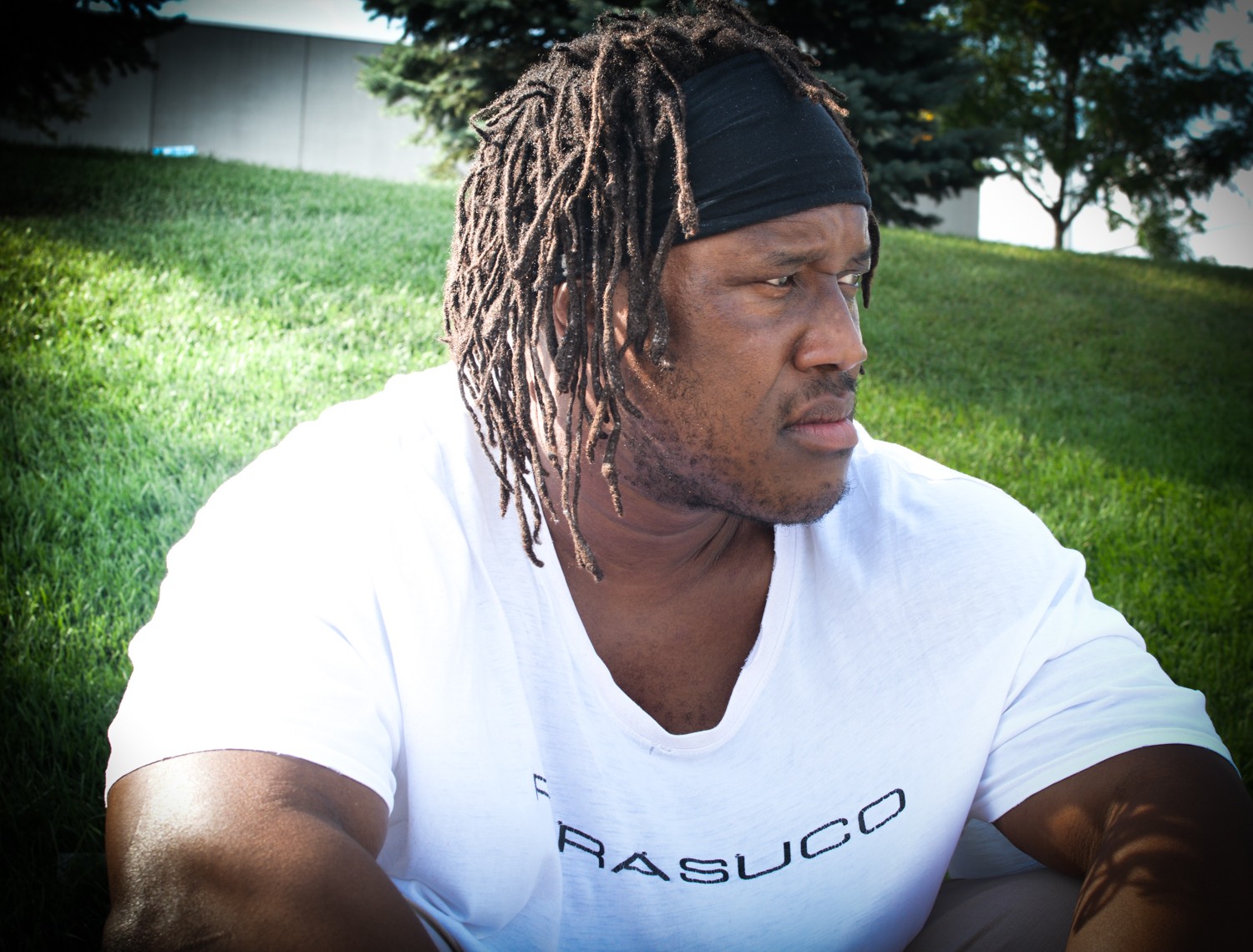 A judge was forced to apologize to John for wording in a ruling that showed clear bias against him.
During most of the 2013 trial, John, who represented himself, argued the lyrics were in fact aimed at another rapper he was battling with at the time, and that the charges should be struck down under the Canadian Charter of Rights and Freedoms, portions of which protect artistic expression. It was a legal argument the judge eventually rejected, sentencing John to one year of probation.
Although there would be no jail time, John, who had no prior criminal record, appealed almost immediately and has continued to fight the conviction through the courts.
After a lengthy process to get to this stage, including a complaint to the Canadian Judicial Council which led to one judge apologizing for a ruling that was blatantly biased against John, on September 30, John will have the chance to bring forward his long list of contentions with his conviction.
He claims there are serious credibility issues with Crown witnesses, including Harry herself — who John alleges lied while on the stand — and the fact the Crown failed to provide him with all the disclosures in the case. Access to disclosure is a fundamental right of the accused in a criminal trial. If the judge decides this right was violated, it by itself is a ground to overturn John's conviction.
Since his initial case, there have been further studies surrounding the inclusion of rap lyrics in criminal trials, and the risk of interpreting the rap as truth. All too often judges lack the cultural competency to understand the nature of rap music and its tendency to inflate large personalities, which are often interwoven with street or gang violence.
"Cultural competence, in this context, requires an understanding of the origins and nature of rap music. All too often courts appear willing to construct rap as literal and inculpatory rather than as art," writes David Tanovich, a professor in the Faculty of Law at the University of Windsor in an analysis of rap music used as evidence in criminal trials. "Oftentimes…the only expert testifying about the meaning of the lyrics is a police officer and when accepted, it is done so on the assumption that only the police's interpretation speaks to the truth of the meaning imbedded in the words."
The same is noted by authors Erik Nielson and Andrea Dennis in their book Rap on Trial, which looked at the increasing use of rap lyrics in criminal trials to convict men of colour.
"As scholars who study rap music, the problem from our standpoint is that the fictional characters portrayed in rap songs are a far cry from the true personality of the artists behind them. The near-universal use of stage names within rap music is the clearest signal that rappers are fashioning a character, yet the first-person narrative form and rappers' frequent claims that they are 'keepin' it real' (providing authentic accounts of themselves and 'the hood') lend themselves to easy misreading by those unfamiliar with rappers' complex and creative manipulation of identity, both on and off the stage," the authors write.
"This is particularly problematic with gangsta rap, where artists take on a criminal persona and offer embellished, graphic accounts of violence, sexual conquest, and other illicit activity. If audiences don't appreciate that these are genre conventions, they can easily begin to conflate artist with character and fiction with fact."
While Rap on Trial analyzes the use of rap lyrics as a part of the evidence introduced in trial, John's case puts the lyrics front and centre. The possible lack of cultural competency and bias within a legal system that is predominantly white, with many judges over the age of 50, has already raised concern for John throughout his experiences in the Justice System.
When he applied for legal aid to assist him in his appeal, a judge called his efforts an "unmitigated waste of time". In the ruling on the request for financial help, he went on to describe John's lyrics as having a "black macho flavour".
"Not only is the appeal frivolous and utterly devoid of merit, but there is no public interest served in having this appeal proceed when the plain goal is largely to permit Mr. John to pursue a costly and time consuming game, and to then seek a Pyrrhic victory on questions that are inconsequential," Ontario Superior Court Justice Michael Quigley wrote in his decision. He also referred to the lack of any jail time associated with the original court ruling as a factor to deny assistance, as if having a criminal record for something John doesn't feel is correct should be overlooked just because the perceived injustice didn't involve incarceration.
The ruling completely ignored John's desire to keep his record clean, a motive many would hold in fighting against an allegation believed to be unfair and permanently damaging. John has no criminal record other than the threat in his lyrics he is now appealing.
The judge's bias against the rapper seemed evident in the unnecessary language he chose to use when addressing matters that were irrelevant to the evidence he was supposed to be considering to decide if John deserved financial assistance for his appeal. It didn't go unnoticed.
Quigley wrote that he wasn't surprised by John's initial conviction. "The threatening language of some of his songs is littered with strong and overtly violent references to guns and killing people, with a 'black macho' kind of flavour," his ruling stated.
It was as if Quigley was trying to re-try John, instead of focusing on the only issue he was actually supposed to deal with, whether or not the defendant deserved financial assistance for the appeal.
Following a complaint by John to the Canadian Judicial Council (CJC), Quigley was forced to apologize for his language in the ruling, which revealed obvious bias.
"Justice Quigley reviewed your complaint and advised he did not intend to make any comment that could be perceived as racist. The phrase ("black macho kind of flavour") he used was intended to describe the tone and tenor of the lyrics of your songs as a factual matter. Justice Quigley regrets using the phrase he did and, in retrospect, acknowledges he could have chosen his words more carefully and with a higher degree of sensitivity," wrote Norman Sabourin, executive director and senior general counsel for the CJC. He said judges are expected to avoid using expressions that can be seen as discriminatory, which Quigley failed to do.
Of course, his use of the expression raises the very likely possibility that the judge did discriminate against John.
In his appeal of Quigley's decision on the matter of financial assistance, Justice Anne Molloy sided with John and admitted to being "deeply troubled" by the words Quigley used.
"Negative findings about Mr. John's character and misrepresentations to the court may have affected the assessment of whether there's any merit to the appeal," Molloy wrote. She turned Quigley's decision around, finding he used incorrect financial information, which involved alarming speculation by the judge. In justifying his decision to deny John financial assistance, Quigley said the rapper's website featured him with "black celebrities from sports and music," suggesting this meant he had financial means. Other egregious examples of cultural bias and a failure to accept accurate financial evidence were littered throughout the judge's finding, which was eventually thrown out on appeal.
It's not the first time the courts have been found to be biased against John throughout his interactions with the justice system since he was a young adult.
None of the dozens of charges against him for a variety of allegations has ever led to a conviction, other than the finding on his lyric. One judge, in another appeal, described his treatment by the courts as "really troubling".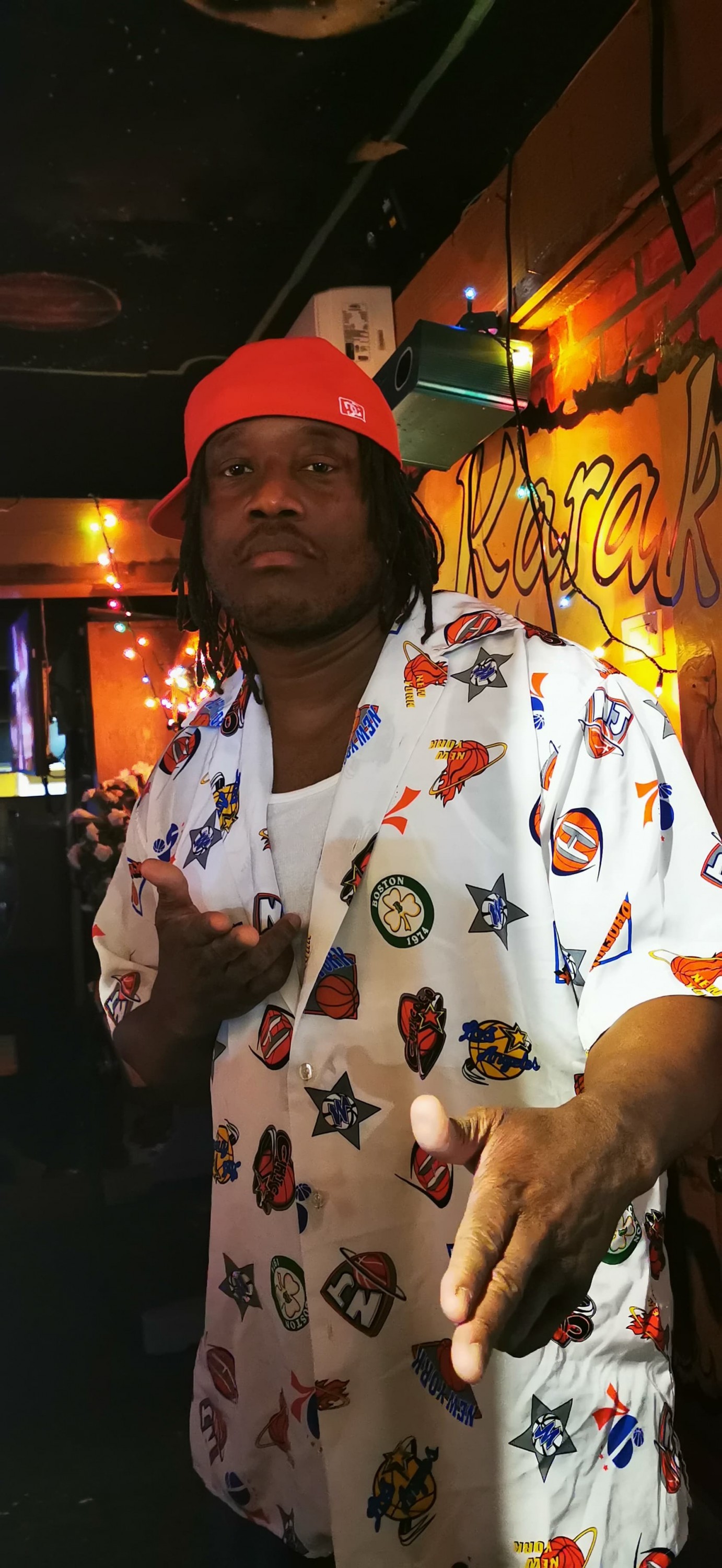 John questions the credibility of witnesses used by the Crown in his initial trial and believes his conviction for uttering threats should be overturned.
In another case, involving one of the many driving-related charges John has been forced to fight, he was removed from the courtroom for challenging a Justice of the Peace's assertion that he was being rude to the Crown Attorney. After he left, a trial date was set, but because he was sent out of the courtroom, he didn't hear the date and was not notified.
When he learned that the minor charge had been moved forward in his absence, he again appealed, and the case landed before Ontario Court Justice Mara Greene last year. She had strong words for how John was treated by the Justice earlier in the case.
"(It) makes me very nervous when a case starts like this," she said in February of 2019, reading over the transcripts of the earlier exchange, including the words of John's interaction with Justice of the Peace Sylvia Hudson. "I'm just concerned that we, as a system, look so biased against this gentleman."
Hudson had admonished John for the legal language he used in court: "Don't use those big words on me." She threatened to have him arrested because he pointed at the Crown Attorney instead of using his name (John said he pointed because he could not recall the lawyer's name), and she mocked him after he corrected the timing for when he picked up court documents that had been sent: "I want to know which post office, I can connect with that one so I can get mail at night."
Before he left the court, on her orders, John suggested his race was the reason for Hudson's harsh treatment. She responded, remarkably, saying "you are the ones" that cause Black people to be treated the way they are.
"Oh my goodness," Justice Greene said in court, when she read the transcript of Hudson's statements.
After reading more of Hudson's appalling behaviour from the bench toward John, Justice Greene threw the whole case out.
Ironically, the lawyer John worked with after winning financial assistance, has also posed problems, after the two disagreed on the ability of John to be given evidence from the original trial.
After questioning the lawyer's motives in not cooperating with John's request to obtain the evidence so he could ensure that proper arguments could be made for the appeal, the lawyer eventually withdrew himself from the case and John is once again defending himself. Arrangements were made so he could get the evidence he was seeking to support his appeal. Emails shared with The Pointer suggest the lawyer might have misrepresented the situation around John's inability to get the evidence, initially.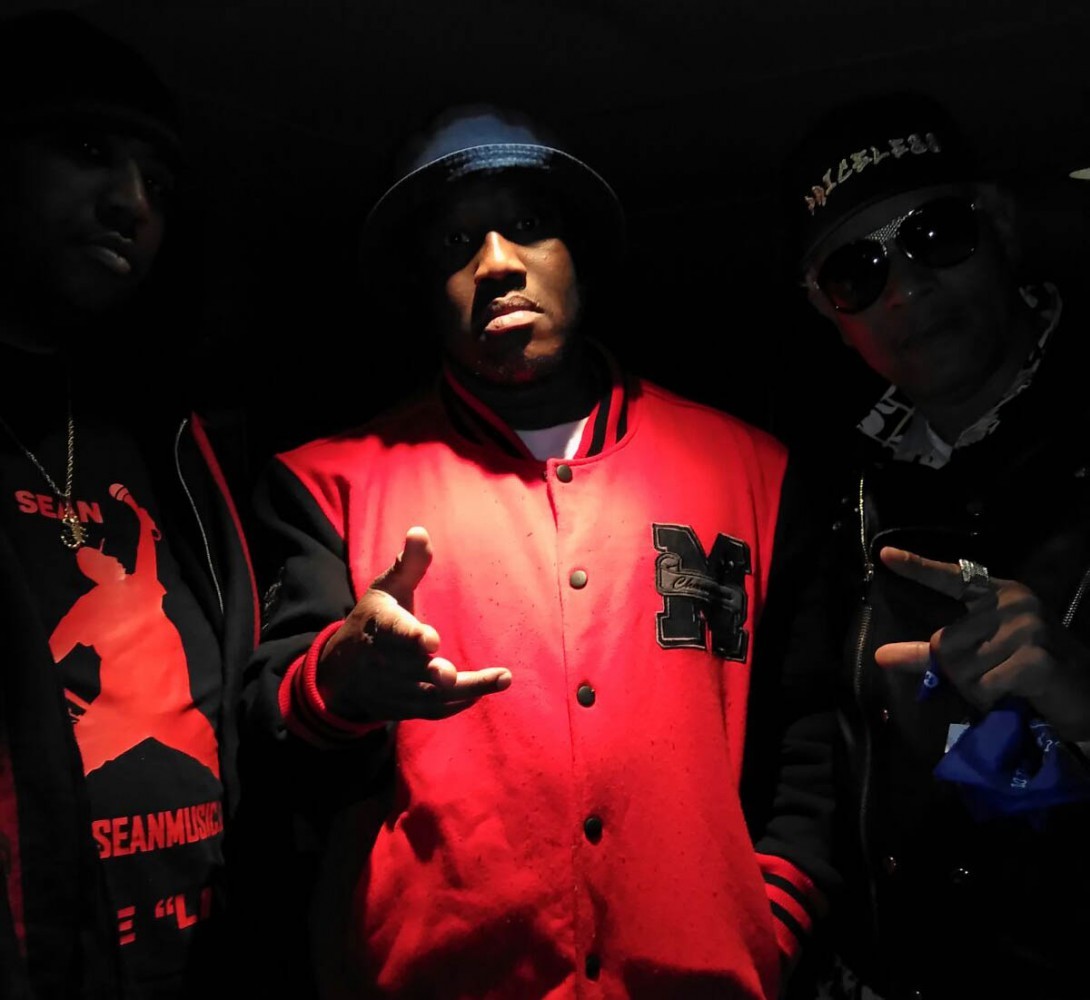 In Rap on Trial the authors argue rap lyrics involving violence are a genre convention that can not always be taken as truth.
Despite his success in getting some in the justice system to recognize the potential bias against him, it did not stop the Ontario Superior Court from labelling him a vexatious litigant earlier this year, a title that comes with serious restrictions on the ability of a person to file lawsuits. It's an approach he has commonly taken to fight back against institutions he claims have constantly come after him for two decades, simply because he is a Black man.
John has also filed a number of civil suits against the police, businesses and individuals for alleged wrongdoing. He says he has been stopped by police in Ontario more than 200 times in about 25 years, and often avoids leaving his Mississauga home to restrict inevitable interactions with the police, whom John believes routinely racially profile him in stops.
The same label of vexatious litigant was placed on him by the Human Rights Tribunal of Ontario. Since 2015, John had filed 37 applications to the HRTO, the majority of the complaints dealing with allegations of racial profiling.
---
Email: [email protected]
Twitter: @JoeljWittnebel
---
COVID-19 is impacting all Canadians. At a time when vital public information is needed by everyone, The Pointer has taken down our paywall on all stories relating to the pandemic and those of public interest to ensure every resident of Brampton and Mississauga has access to the facts. For those who are able, we encourage you to consider a subscription. This will help us report on important public interest issues the community needs to know about now more than ever. You can register for a 30-day free trial HERE. Thereafter, The Pointer will charge $10 a month and you can cancel any time right on the website. Thank you.
Submit a correction about this story