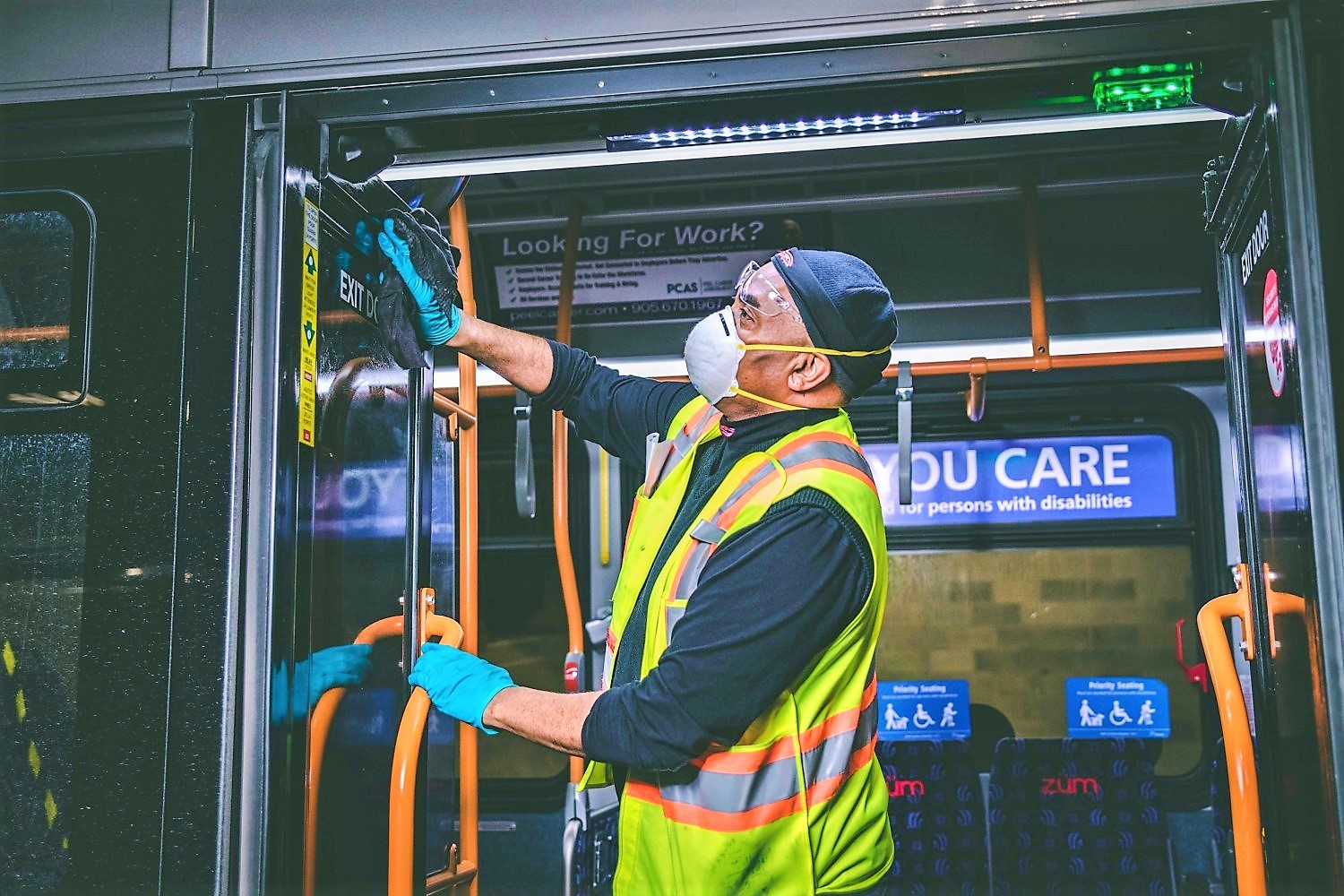 Photos from The Pointer files/Government of Ontario/City of Brampton
Peel Region, Mississauga & Brampton to receive $109M for pandemic emergency funding
When the novel coronavirus forced municipalities in Peel to declare a state of emergency, things changed over night. Both Mississauga and Brampton had to shut down recreational centres, transit service was altered and property tax payments were deferred.
Turning off many of the taps, such as recreation fees and transit fares, put a financial strain on each city's ability to generate revenues while money for salaries and to maintain bus service still had to be laid out. A report from the City of Mississauga showed it would have a $60 million deficit, approximately, this year. For the City of Brampton, projections showed the deficit sitting at nearly $55 million by the end of December. The Region of Peel estimated its deficit to be $44.7 million for the year.
Both Mayor Bonnie Crombie and Mayor Patrick Brown have been part of the larger call to get much needed financial assistance to their municipalities.
On July 27, Queen's Park announced funding will be arriving in Ontario's 444 municipalities soon through a $4 billion emergency assistance agreement between the federal and provincial governments.
Newly released details indicate the funding will be given out in phases, with municipalities across the province collectively receiving $1.6 billion in the first phase to pay for financial shortfalls.
Premier Doug Ford provided the long-awaited details on funding from his government to assist municipalities recover from the financial hit caused by COVID-19.
Under Phase 1, the City of Mississauga will get $46 million in funding, the City of Brampton will receive nearly $35 million and the Region of Peel $27.8 million. The funding will not cover the entire projected deficits of each municipality or the region.
Out of its $46 million share, the City of Mississauga will get $15 million for general municipal funding and $31 million for transit. Based on June projections, the City's share of transit funding would cover its transit deficit of $25.7 million, but only about half of its other losses, which include revenues from recreation, parking, and tax deferrals.
Gary Kent, the commissioner of corporate services and chief financial officer, told The Pointer the estimated $60 million deficit remains unchanged at this time. "The City has already taken strong action to reduce our costs including temporary layoffs, hiring freeze and reduction of expenses," Kent said, noting future mitigation methods will be worked on to "reduce the in-year deficit." A financial update will be provided at the October 7 Budget Committee, Kent said. It's not clear if any additional transit funding can be used toward other municipal shortfalls.
Out of its $35 million share, the City of Brampton will receive, $11 million is for general municipal funds and almost $24 million for transit funds. Based on July 1 projections, this money will not cover the City's lost transit revenues, estimated at $38 million for July 1. The Pointer sent the City of Brampton a number of questions asking about the shortfall but did not hear back ahead of publication.
An April staff report outlining Brampton's projections noted all numbers could be covered by the General Rate Stabilization (GRS) reserve. As of March 31, there was $71.8 million in the reserve fund, and while that is enough to cover all of Brampton's projected deficit, it would leave the GRS reserve in a vulnerable position. This fund is used for emergencies and having to rely on it for pandemic-related costs would leave the City in a precarious position if something like a major flood or other damaging weather event were to occur. A second wave of COVID-19 could also send municipalities into another downward financial spiral.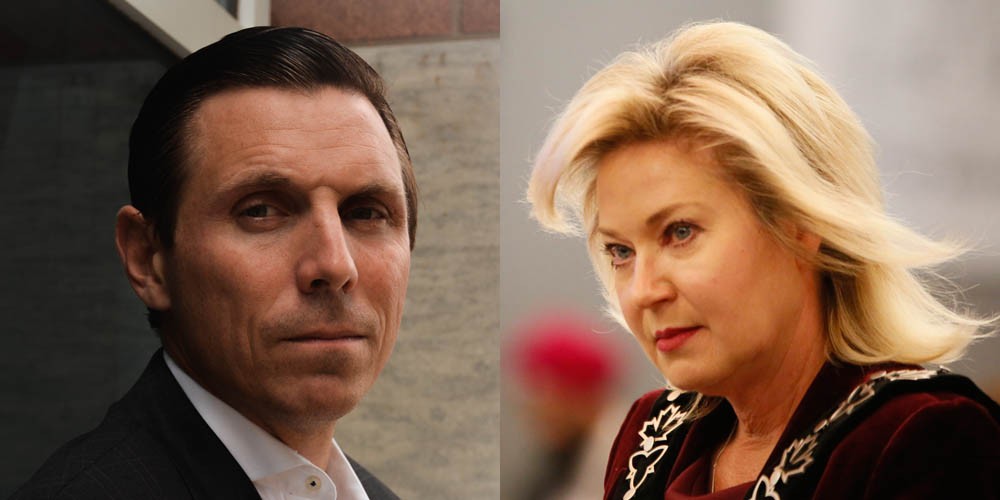 Mayors Patrick Brown and Bonnie Crombie have both repeatedly called for financial assistance from the federal and provincial governments. While the first phase is providing much needed financial help, it is not enough to cover their city's financial losses this year.
The Region of Peel's $27.8 million allocation will include $27.3 million for general municipal funding and $553,000 for transit. The $27.3 million will not cover the projected $44.7 million deficit the region is facing by year's end. The $553,000 share for transit will go toward TransHelp, a spokesperson told The Pointer. "TransHelp is a specialized transportation service provided by the Region for residents with visual, physical, sensory, cognitive or mental health disabilities, who are not able to use conventional public transit, some or all of the time."
None of the money allocated specifically for the Region will go toward the three lower-tier municipalities it houses.
The province also indicated $695 million will be available through a second phase of funding to eligible municipalities based on further information submitted detailing the financial pressures each is facing.
Both the City of Mississauga and the Region of Peel indicated they will be applying for this additional funding. According to Kent, the deadline for this application is October 30. While he said future communications between the City and Province will specify the needed information for the application, it appears the province will be looking for what municipalities have done to reduce financial pressures this year, how funding from phase 1 was used, and what financial results look like come September 30, Kent said.
The Region told The Pointer any remaining deficit after phase 2 allocations will be funded from reserves or "built into the 2021 budget per legislation."
The initial $1.6 billion funding announcement is putting $695 million toward general operating pressures for municipalities and $660 million for transit systems; $212 million is also available through the Social Service Relief fund to "help vulnerable people find shelter," a press release stated. The Pointer asked the Region if an application for this funding will be made, but did not yet receive a response.
The spread of the novel coronavirus greatly impacted community agencies that assist vulnerable populations in the region. A survey of 200 community organizations in Peel found 83 percent of non-profits had to close programs and decrease staffing while facing an increased demand for service, according to an April Regional staff report.
The Region of Peel previously received money from the fund during the spread of the novel coronavirus. An April 23 report shows that $6 million was provided and went to community organizations to address the growing demand for service.
Out of the $4 billion funding for Ontario municipalities, $2 billion is allocated for transit and comes equally from the two higher levels of government. For general municipal funding, $1.2 billion is coming from the Province and $777 million from the federal government. The collective funding for the first and second phase comes to $2.3 billion. It's not clear when the remaining funding will be available. Questions to the Ministry of Municipal Affairs and Housing have been sent and any update will be provided when answers are received.
The $1.6 billion funding announcement comes after months of calls for financial assistance from municipalities across the country. An earlier announcement on the matter was made, but it was not what municipalities were looking for. In June, the federal government pledged $2.2 billion to assist regions with their finances through the Federal Gas Tax (FGT) grant. This was not new money, but an early allocation of money municipalities already receive twice a year.
---
Email: [email protected]
Twitter: @nida_zafar
Tel: 416 890-7643
---
COVID-19 is impacting all Canadians. At a time when vital public information is needed by everyone, The Pointer has taken down our paywall on all stories relating to the pandemic and those of public interest to ensure every resident of Brampton and Mississauga has access to the facts. For those who are able, we encourage you to consider a subscription. This will help us report on important public interest issues the community needs to know about now more than ever. You can register for a 30-day free trial HERE. Thereafter, The Pointer will charge $10 a month and you can cancel any time right on the website. Thank you.
Submit a correction about this story