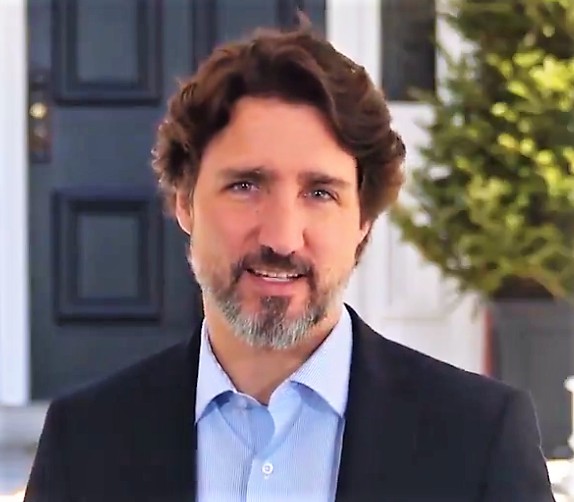 The Pointer file photos/Twitter-Justin Trudeau/FCM
Prime Minister's $2.2B pledge to municipalities goes over like a lead balloon
Mississauga and Brampton desperately need help to cover the ballooning deficits they face, but the $2.2 billion pledged Monday by Ottawa is not found money, only represents a small fraction of what municipalities require and can't even be used to cover operating costs, the biggest burden facing cash strapped cities.
As lost revenue continues into the billions, municipalities across Canada are bleeding money.
By June 1, the City of Mississauga had projected a $50 million deficit because of revenue lost due to COVID-19. For Brampton, the number could be near $45 million by July 1. Deficits for both cities will increase if they don't receive financial assistance from higher levels of governments; a projected $100 million for Mississauga and $54.7 million for Brampton by year's end, if widespread closures continue.
Since April, both municipalities put out regular calls for help to the federal and provincial governments through letters to political leaders, city reports and by adding their voices to groups such as the Large Urban Mayors Caucus of Ontario (LUMCO) and the Federation of Canadian Municipalities (FCM). Brampton Mayor Patrick Brown indicated communication between municipal, provincial and federal counterparts were happening on a regular basis and was optimistic that Ottawa would step up.
But after weeks of waiting on federal assistance, the response landed with a thud.
On Monday, Prime Minister Justin Trudeau announced the federal government would accelerate the Federal Gas Tax (FGT) to provinces this month and provide one large payment of $2.2 billion, instead of the two installments usually made in a year. "We know that cities and towns need this money right away as they deal with COVID-19," Trudeau said.
But this is not new money.
Funds through the FGT are provided annually and help municipalities with infrastructure projects. Brampton and Mississauga are among the many Ontario cities which have already allocated these funds in their yearly budgets, with 7.4 percent of Brampton's funding for its 2020 capital budget coming from the source. The money can only be used for infrastructure needs, and not operational costs or to assist with lost revenues either city has faced.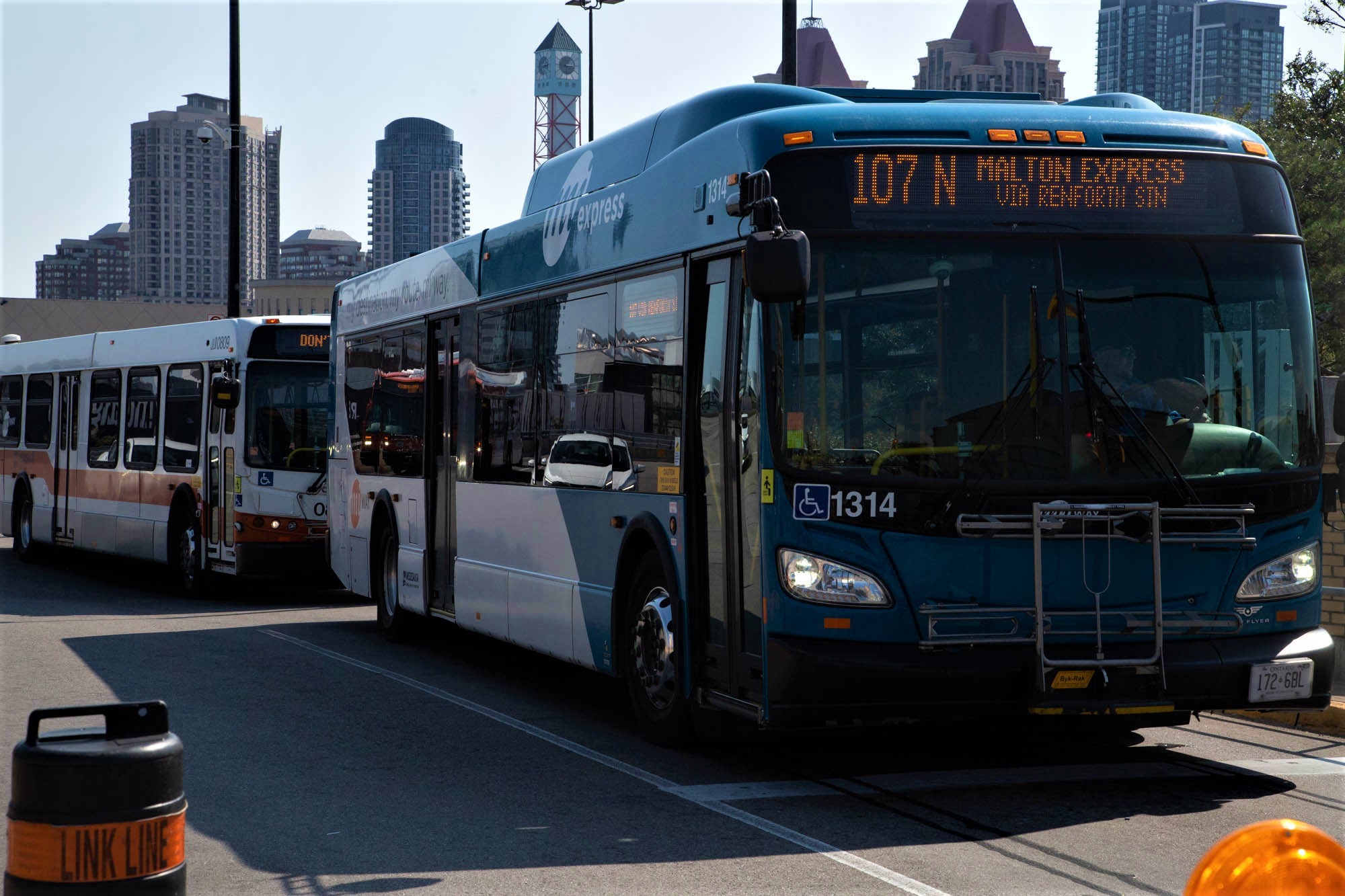 Operating their transit systems, which are not charging fares during the pandemic, is costing both cities millions of dollars more each month
Federal officials have portrayed their move as a way to help cities kickstart the economy. By providing money earlier for infrastructure projects, community needs will be addressed and jobs will be created, Minister of Infrastructure Catherine McKenna, said Monday.
In Mississauga, money will be put toward the City's Roads and Stormwater Capital Programs, which support road repairs, bridge repairs and stormwater management infrastructure.
Mississauga Mayor Bonnie Crombie says it is a good start, but not nearly enough. "For the economic recovery to be successful, cities must be operating at their peak. A strong recovery requires strong cities."
Money from FGT comes to these cities through two forms of payment, one from the Association of Municipalities of Ontario, and the other through the Region of Peel. Natalie Stogdill, a spokesperson for the City of Brampton said the city's share sits at nearly $33 million.
In Mississauga, Catherine Monast, a spokesperson for the City, said it will get $42 million.
With very little new money coming in, and many revenue avenues continuing to stay closed, a future of cuts or reductions to services may, out of necessity, may be in the plan, something Trudeau said he worries about.
Through the Region of Peel, taxpayers in both cities fund the local police force, public health and paramedics service, while each city runs its own fire department and transit system. These are all essential services and have to be operated.
But where's the money going to come from?
Neither city has revealed what these cuts could look like. Mississauga will deliver any such information in a fiscal update at a June 24 budget committee meeting.
Stogdill said Brampton's short-term financial impact will be absorbed partially by existing reserve funds, but support from higher levels of government is essential for the long term. Unlike the provincial and federal government, municipalities can't run deficits to the same degree.
Mayor Patrick Brown dubbed Trudeau's words a "non-announcement," given no new funding was revealed. While he says he's in good communication with federal and provincial counterparts, more work is needed. "Time will tell if they mean it. Results matter more than words," he said.
Trudeau acknowledged more help would be on the way (without providing specific details) through collaboration with provinces and territories. But words from Trudeau at his Monday presser, and by Premier Doug Ford at his, painted a picture of pointed fingers.
Trudeau asked provinces to work with the federal government, and Ford asked the federal government to work with him. Questions for cooperation from both levels of government have been shared multiple times since the onset of the pandemic. "I've committed to come to the table and help these municipalities and we will, but we need the federal government to be involved there," Ford said Monday.
It's also not clear why money won't be provided directly to municipalities, given the desperate need for funding, and it remains unclear who will determine exactly how much each receives. Trudeau dodged a question about direct funding and whether this was something the premiers objected to, instead repeating his line about continued collaboration with provinces.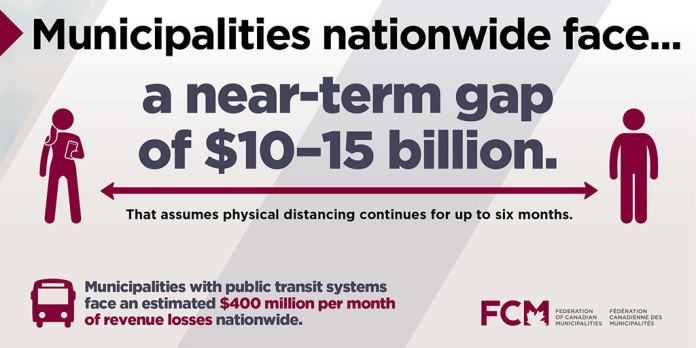 FCM's April report outlined its ask of Ottawa, stating between $10 billion and $15 billion was needed to assist municipalities with emergency operating funding.
If such funding flows, Mississauga and Brampton could expect to cover the deficits they are facing, but the $2.2 billion will need to be increased dramatically, otherwise two options will be staring at residents: severe property tax hikes, or major service cuts.
For Brampton, where Brown cut off revenue by aggressively pushing two popular consecutive tax freezes since he was elected, which the city couldn't afford even before the pandemic, its depleted reserves and lack of cash flow, put it in a particularly dire situation. Hundreds of millions of dollars in capital projects had to be kicked down the road to accommodate Brown's tax freezes, and now the already cash-strapped city is scrambling to pay for costly services such as transit and fire, which have to operate despite little revenue coming in.
Part of FCM's request outlined a funding model involving the GFT, which only made up a small part of the recommendations outlined by the organization. "The fact is: there will be no economic recovery without a solution to the municipal financial crisis. We need all governments working together on this — and that needs to happen now. Without emergency funding, cities and communities are out of time and options," Bill Karsten, FCM president, said in a press release.
The report also outlined that one way to make up the loss of revenues would be for cities to present a tax increase. This would sit at 17 percent for the City of Mississauga, according to the report, which would be practically impossible for households already struggling financially due to the novel coronavirus.
It's a message echoed by Cam Guthrie, the Mayor of Guelph and chair of LUMCO. Both Brampton and Mississauga are part of the group, which represents Ontario's largest cities. "This announcement falls short of a meaningful, sustainable plan to support COVID-19 recovery in our cities," he said.
The group will bring big city mayors in the province together June 5 to brainstorm a way out of the mess all their residents are facing.
---
Email: [email protected]
Twitter: @nida_zafar
Tel: 416 890-7643
---
COVID-19 is impacting all Canadians. At a time when vital public information is needed by everyone, The Pointer has taken down our paywall on all stories relating to the pandemic to ensure every resident of Brampton and Mississauga has access to the facts. For those who are able, we encourage you to consider a subscription. This will help us report on important public interest issues the community needs to know about now more than ever. You can register for a 30-day free trial HERE. Thereafter, The Pointer will charge $10 a month and you can cancel any time right on the website. Thank you.
Submit a correction about this story