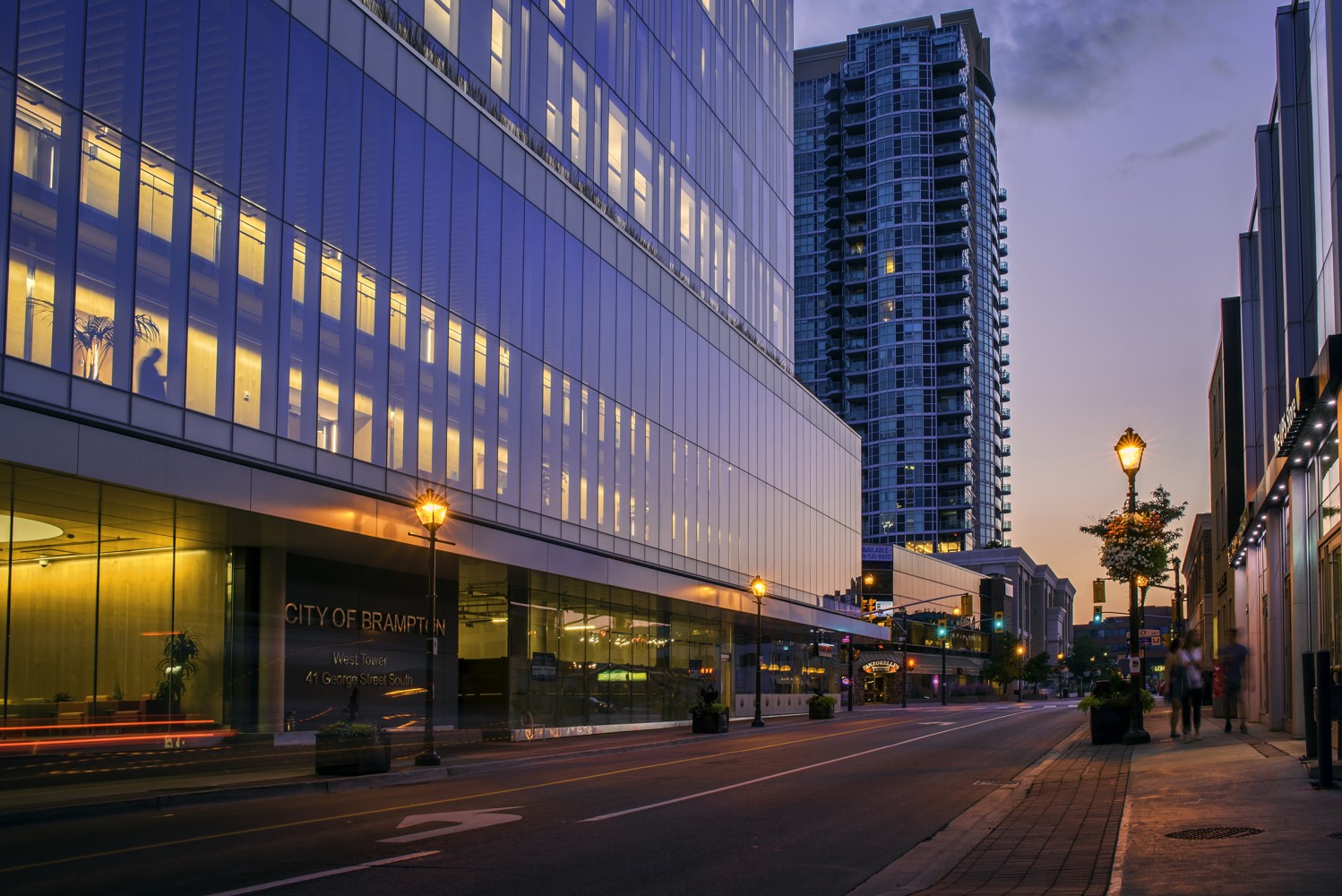 Photos from The Pointer file/City of Brampton/Twitter/LinkedIn
Brampton could see $55M in losses due to COVID-19 by year's end, but is the real hit much higher?
The City of Brampton is forecasting losses between $44 million and $55 million as a result of the COVID-19 pandemic, with the eventual financial impact dependent on how long physical distancing measures remain in place.
A report released Tuesday and to go before councillors during a virtual meeting today (Wednesday), details three scenarios that could play out over the coming months; all would leave Brampton's coffers in deficit by year's end.
On the low end, if physical distancing restrictions are eased at the end of June and activity starts to normalize, Brampton would see a year-end operating deficit of $44.7 million — mainly based off lossed recreational fees and transit fares — but that deficit extends to $51.2 million if the restrictions are left in place until the end of September, and $55 million should they remain in place for the rest of 2020.
In reality, the financial hit to the city is much higher, between $77.5 million and $125.5 million, but is being offset by belt-tightening as a result of staffing reductions — Brampton laid off 2,000 part-time seasonal staff last week — and other savings like fuel costs and utilities.
However, it remains unclear how accurate these projections truly are.
"The City never experienced anything like the impact of this pandemic on service and ridership for this extended and still undetermined time frame. Consequently, there is nothing that can be used as any sort of guide," the staff report reads. "As the situation is dynamic and the duration and magnitude of the impact on the economy continues to develop, the financial impact to the city cannot be fully quantified with high certainty at this time."
Despite that, the staff report appears confident the City of Brampton will be able to weather the COVID-19 storm based on "sensible and farsighted council direction and prudent fiscal management policies that allow the city to enter this crisis with a solid balance sheet."
While Brampton staff have tried to sing the praises of past financial decision making, third-parties have consistently pointed out major flaws in Brampton's fiscal management.
Previously, the City of Brampton was the poster child for bad budgeting, receiving embarrassing national attention after a 2011 study by C.D. Howe ranked Brampton last across Canada for budgeting accuracy and showed the City was irresponsible in its annual budget process, an exercise that was managed by senior leaders and council members who are no longer associated with City Hall.
Then, it was revealed in 2014 that staff had lost track of more than $700 million in projects that had been approved by council, with many of them falling by the wayside as staff failed to even explain why they had ignored mandated directions from elected officials who had allocated funding for badly needed work across the city.
While almost all the staff members previously behind these questionable decisions are no longer with the city, Brampton's 2020 budget process did not exactly instill confidence that much has changed.
Mayor Patrick Brown forced two incredibly popular tax freezes over the last two years that the city could not afford, justifying the moves as necessary to lower Brampton's tax rate in order to attract outside interest from businesses looking to set up operations here.
While the revenue freezes are depleting city accounts it's unclear if they have done anything to attract investment, as Brown has claimed.
The city's 2020 budget saw an approximately $200 million reduction in capital spending from what was initially proposed in 2019 based on the needs for the following year.
Brown's moves have raised several questions about whether he's sacrificing a future where the city's infrastructure is not only maintained at proper levels, but also enhances the local quality of life. Instead, it appears he's opting for politically popular tax freezes while badly needed future work is left to others down the road.
Meanwhile, no extra revenue can be put into reserves, no money was budgeted for the city's local share of hospital expansion, and no money was allocated for a growing list of projects Brampton desperately needs.
When this year's budget was passed, Brown said finance staff actually told council capital spending is increasing by $12 million in 2020.
It was a baffling claim, and when pressed, he refused to address the numbers in his own budget documents, which clearly show capital spending dropped from $384 million in 2019, to $222 million proposed in 2020, a $162 million decrease.
Those reductions included:
a $135 million transit maintenance facility that is badly needed for Brampton Transit, $58 million for the widening of Williams Parkway (this follows the deferral of the Goreway Drive widening from last year, which will now put $23 million of pressure in next year's budget)
bridge repairs (this follows the deferral of about $600,000 in bridge repairs in 2019)
community centre projects and millions of dollars in public works projects
Downtown Reimagined, a project to replace aging infrastructure in the city centre and enhance the downtown streetscape, in partnership with the Region of Peel, has also been delayed
The persistent changes to city projects and the inability to track staff's management of projects from start to finish had Councillor Martin Medeiros at a near breaking point during the 2020 budget discussions.
"This is a hard conversation to have because there's an elephant in the room. We take advice, and we get recommendations from our staff. And there's no way I'm going to doubt that staff doesn't do a good job but, we're getting sold a bill of goods here. When we go to people (staff) we get the answer that it's under control," he said. "I know it's a new team and new CAO coming in and new staff but, damn it, am I wrong just to feel frustrated?…I meet with great, talented people but what the hell is the real, what's the real goods? What's really happening here? Who's responsible?"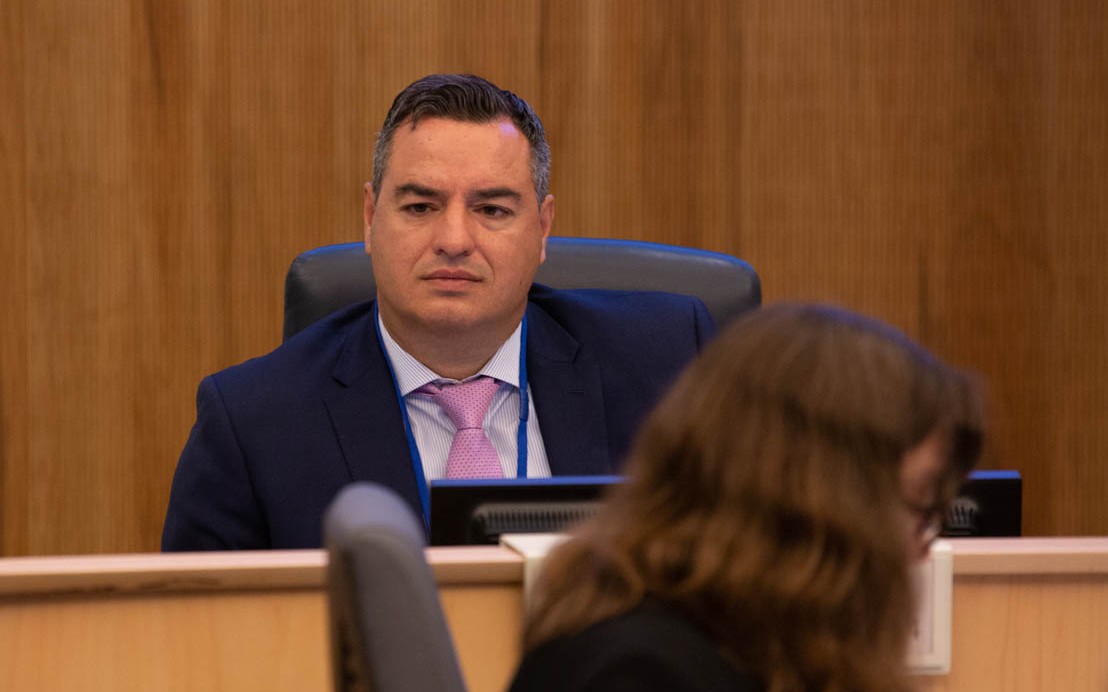 Councillor Martin Medeiros
"So it just makes me question…it puts me on guard that I know there's a lot of great people that I want to have coffee with but then I have to start questioning everybody. Shame on me for not trusting anyone anymore."
Making matters more murky are the qualifications of senior staff, with a revolving door since Brown took office and questionable hires of people the mayor has political ties to.
Chief administrative officer, David Barrick, was surprisingly hired from the Niagara area, after he was involved in a scandal that rocked the region, involving his behaviour in the "Inside Job" hiring of the former Niagara Region CAO. Barrick was fired from a role he held in Niagara after councillors there grew frustrated at his alarming mismanagement in the job he held with the region's conservation authority, including the inability to explain gaps in the agency's budget under his watch.
Ontario's Ombudsman gave the entire Niagara CAO hiring process that name in a scathing investigation report that found the hiring, which Barrick was involved in, was an inside job.
The entire scandal is currently being investigated by the OPP.
Jason Tamming, hired last year to run the city's communications department, was fired from the role he held in Niagara after his involvement in the scandal.
The Ombudsman's report was shocking and includes evidence such as this: "One member of the recruitment committee told us that once they learned that the Chair's Director of Communications (Tamming) had 'coached' a candidate, they felt 'the process was corrupt.' The councillor said this was not the kind of thing a municipality should need a policy on, as it is 'basic rightness and wrongness,' and does not fit any definition of appropriate behaviour."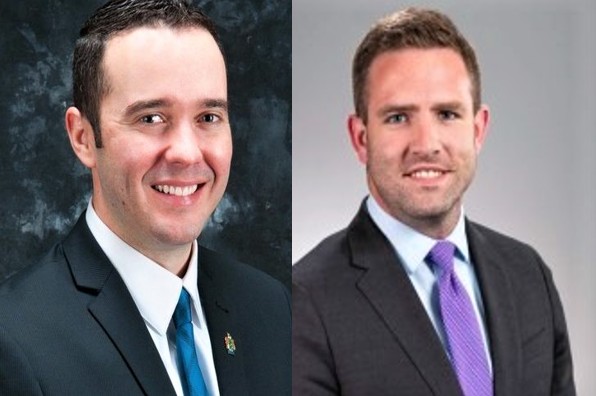 David Barrick, left, and Jason Tamming
Now Tamming controls the messaging on how the City of Brampton is dealing with the fallout from the COVID-19 crisis, while Barrick, a former Port Colborne regional councillor who has no experience managing even a small city department, oversees a City Hall staff of thousands after Brown chaired the committee last fall that selected him for the City's top bureaucratic job.
Now, he's supposed to lead the country's ninth largest city as it faces the most challenging period in its history.
While the projected deficit numbers do not put Brampton in a good position, there are even more factors that are not addressed in the report.
In terms of lost revenue, there is no mention of the impacts from the freeze on new residential development. The City of Brampton has said the permit office remains open and staff are still accepting applications, and the number received may still be reaching expected levels, but if they aren't, the city could see a loss in revenue not only in 2020, but in the years to come.
It's also unclear how possible losses such as rental revenue from city owned properties, defaults on homes unable to pay property tax, sponsorship losses, commercial investment losses, licensing losses, on top of additional costs such as overtime for essential workers, cleaning costs and other expenses will all add up.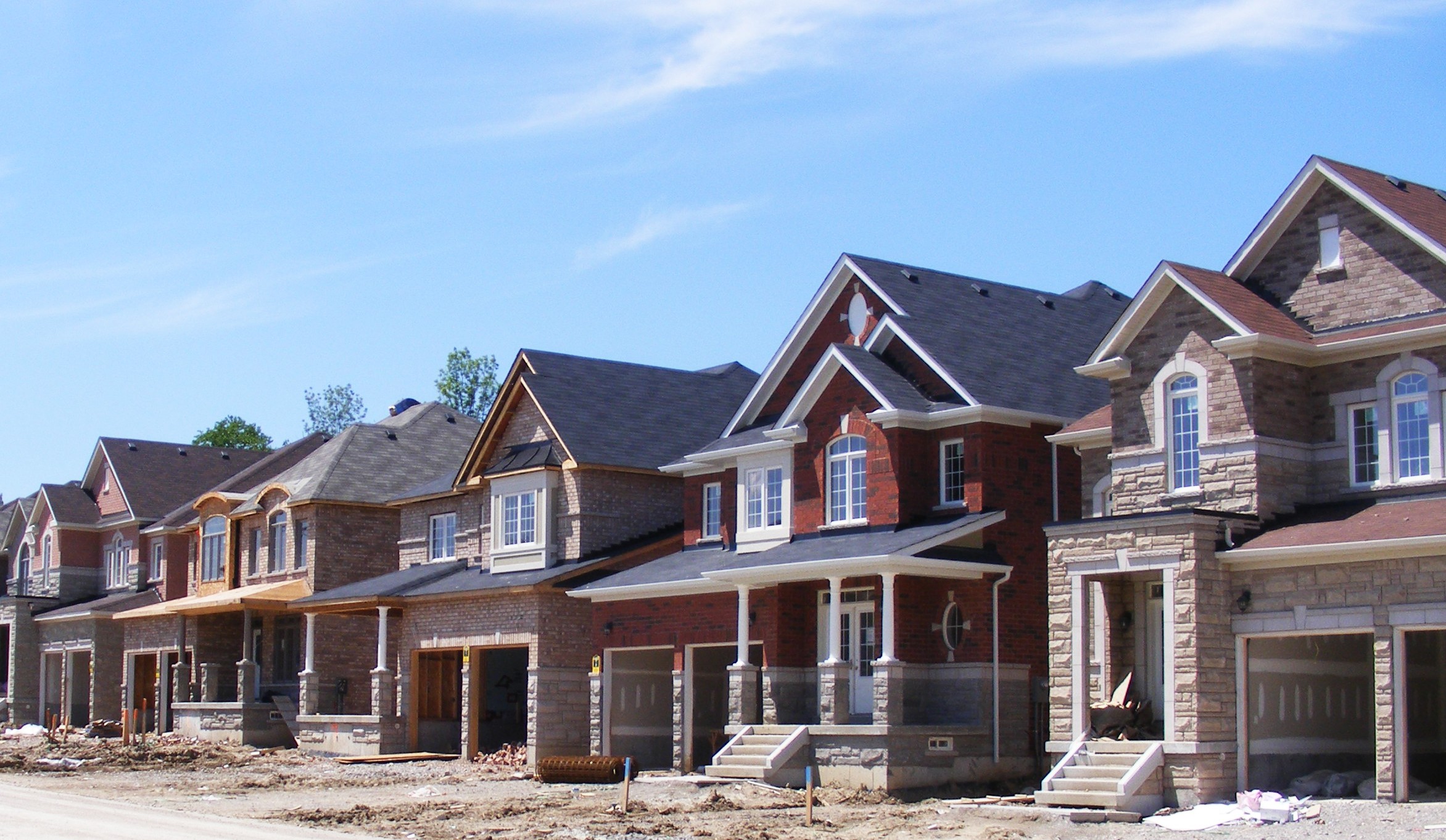 It's unclear how a pause on new development across the province is going to impact Brampton's revenues.
The City's projection is a fraction of the $1.5 billion to $2.7 billion estimated loss the City of Toronto has reported, using similar scenarios that Brampton seems to have followed (its methodology also mirrors Mississauga's which released its projections two weeks ago).
While Toronto will suffer much larger losses from transit revenue, recreational user fees and certain commercial contracts, the numbers for Brampton still don't seem to add up. Even with Toronto revenue that Brampton doesn't have, such as a land transfer tax and hotel tax, the discrepency between $2.7 billion and $55 million seems hard to explain for a city that's almost a quarter the size of Toronto.
The COVID-19 pandemic is an unprecedented situation, and staff can be forgiven for being unable to quantify particular impacts in the years ahead, but it's clear these financial pressures will hurt revenues for some time, and Brampton is ill prepared to deal with the lasting effects.
The staff report notes that the city's General Rate Stabilization reserve, the go-to account for dealing with unprecedented emergencies, currently has a non-committed balance of $71.8 million. It's enough to cover even the worst case scenario of physical distancing restrictions remaining in place until the end of the year, but it will severely deplete the account and leave council with fewer options in the years ahead to deal with any lasting effects from COVID-19 or other potential unforeseen events.
City staff have made it clear that help from other levels of government is "essential" to the city's recovery.
"Financial impacts to future years are not possible to quantify at this point and as such are not part of this report. However, it is clear that all forms of federal and provincial support funding will provide relief on possible future implications to property tax increases needed to rebuild city's reserve balances to pre COVID-19 levels," the report reads.
After two consecutive tax freezes the City couldn't afford, which dramatically decreased revenues, it now expects other taxpayers to bail it out.
---
Email: [email protected]
Twitter: @JoeljWittnebel
---
COVID-19 is impacting all Canadians. At a time when vital public information is needed by everyone, The Pointer has taken down our paywall on all stories relating to the pandemic to ensure every resident of Brampton and Mississauga has access to the facts. For those who are able, we encourage you to consider a subscription. This will help us report on important public interest issues the community needs to know about now more than ever. You can register for a 30-day free trial HERE. Thereafter, The Pointer will charge $10 a month and you can cancel any time right on the website. Thank you.
Submit a correction about this story