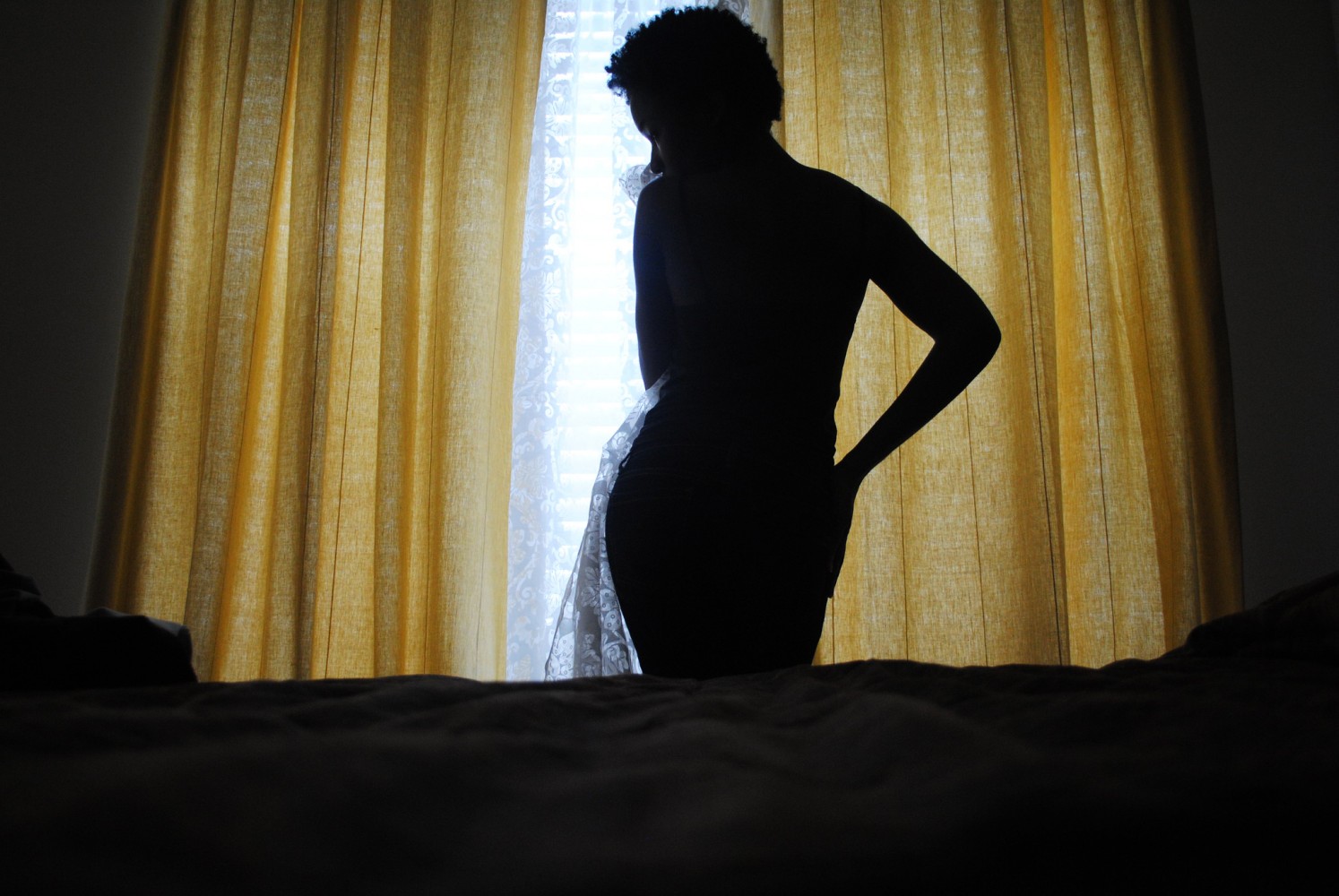 Photos from The Pointer files/Statistics Canada/Rhonelle Bruder/Flickr-Eboni
Wayfair internet child exploitation conspiracy distracts from the shocking reality of human trafficking
The headline grabbing story of online furniture dealing mega-company Wayfair selling children through over-priced cabinets has brought the topic of human trafficking to the attention of millions across the world.
The conspiracy theory is completely false and, unfortunately, for those trying to educate the public about human trafficking it does more harm than good when trying to explain how truly scarring modern day slavery really is.
It started in late June, spreading in the dark corners of the internet like an oil slick. A single post on the popular website, Reddit, set the whole thing ablaze. The theory stems from Wayfair advertisement listings for industrial cabinets with exorbitant prices.
Several of these cabinets had names like the "Azaria" or "Annabell" storage unit, and cost nearly $10,000. Conspiracy theorists claimed the names represented the child being sold, which explained the excessive cost.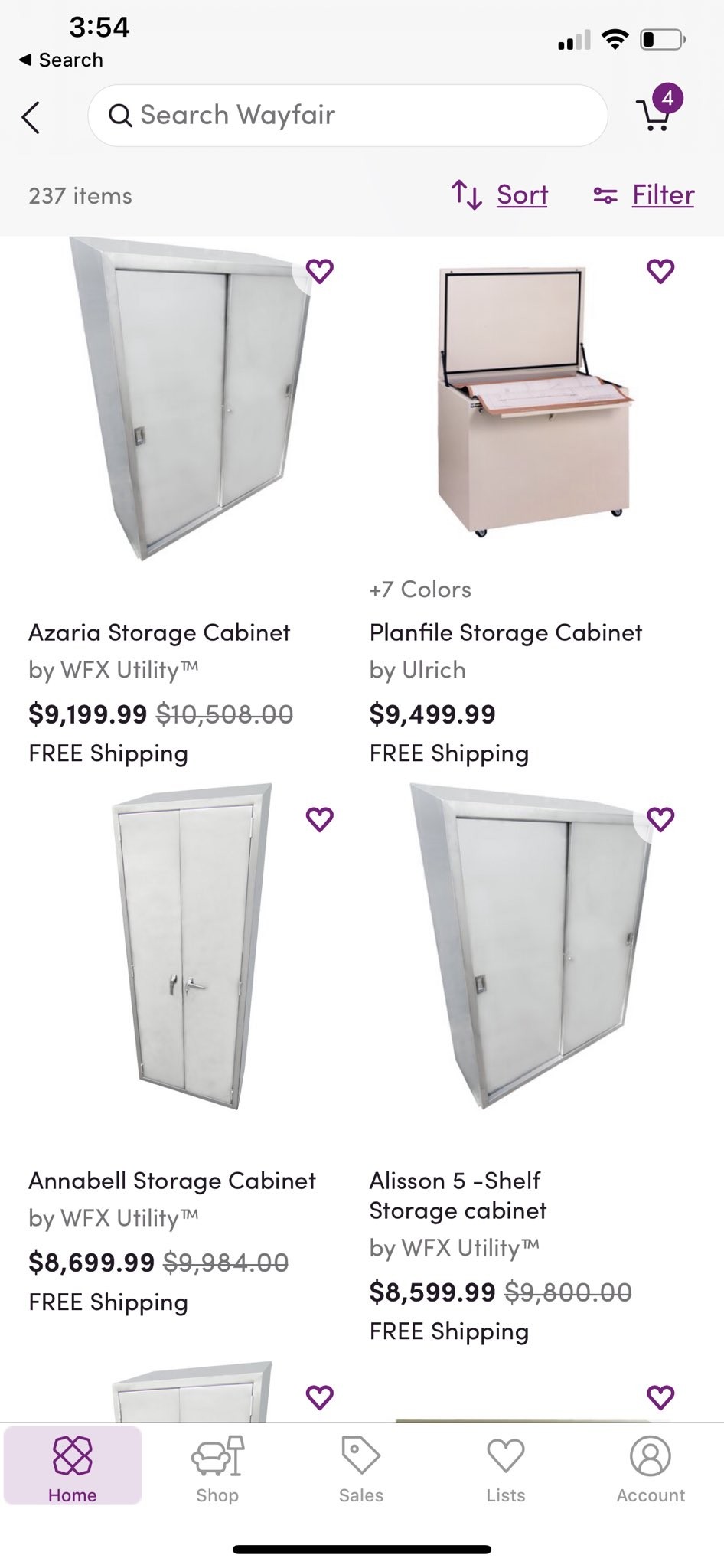 A sample of the since-removed ads that triggered the conspiracy theory that Wayfair was selling children through expensive cabinets on its website.
This has since been debunked, with Wayfair stating the cabinets were properly priced, but the vendor did not provide enough images or information to explain the price point and removed the ads.
Regardless of its veracity, the theory rapidly took root, gaining millions of web hits and taking over Instagram, Twitter and Facebook trends for days, fed in large part by believers of another ludicrous conspiracy theory, QAnon, whose supporters claim U.S. President Donald Trump is waging a cryptic war against a giant child sex trafficking ring.
The wild theories ignite imaginations and capture attention, but detract from the truth of modern day slavery; that it impacts us all and it happens in our own neighbourhoods.
"Sensationalized stories of children being kidnapped and sold into international sex trafficking rings become the driving narrative for how trafficking happens," says Rhonelle Bruder, a human trafficking survivor herself. "At the same time, other forms of coercion and abuse that are not as extreme are overlooked, and victims go unidentified because their circumstances do not fit into the idea of what trafficking looks like."
In reality, human trafficking rarely involves large corporations and the crossing of international borders. Sex trafficking happens in cities across the country, with the Region of Peel being a hotbed for these crimes in Ontario. For every Jeffrey Epstein and Ghislaine Maxwell working together to use extreme wealth and influence to lure young girls to be sexually abused, there are 10 lowlife pimps using hotels across Ontario to traffick vulnerable young women facing their own personal crises.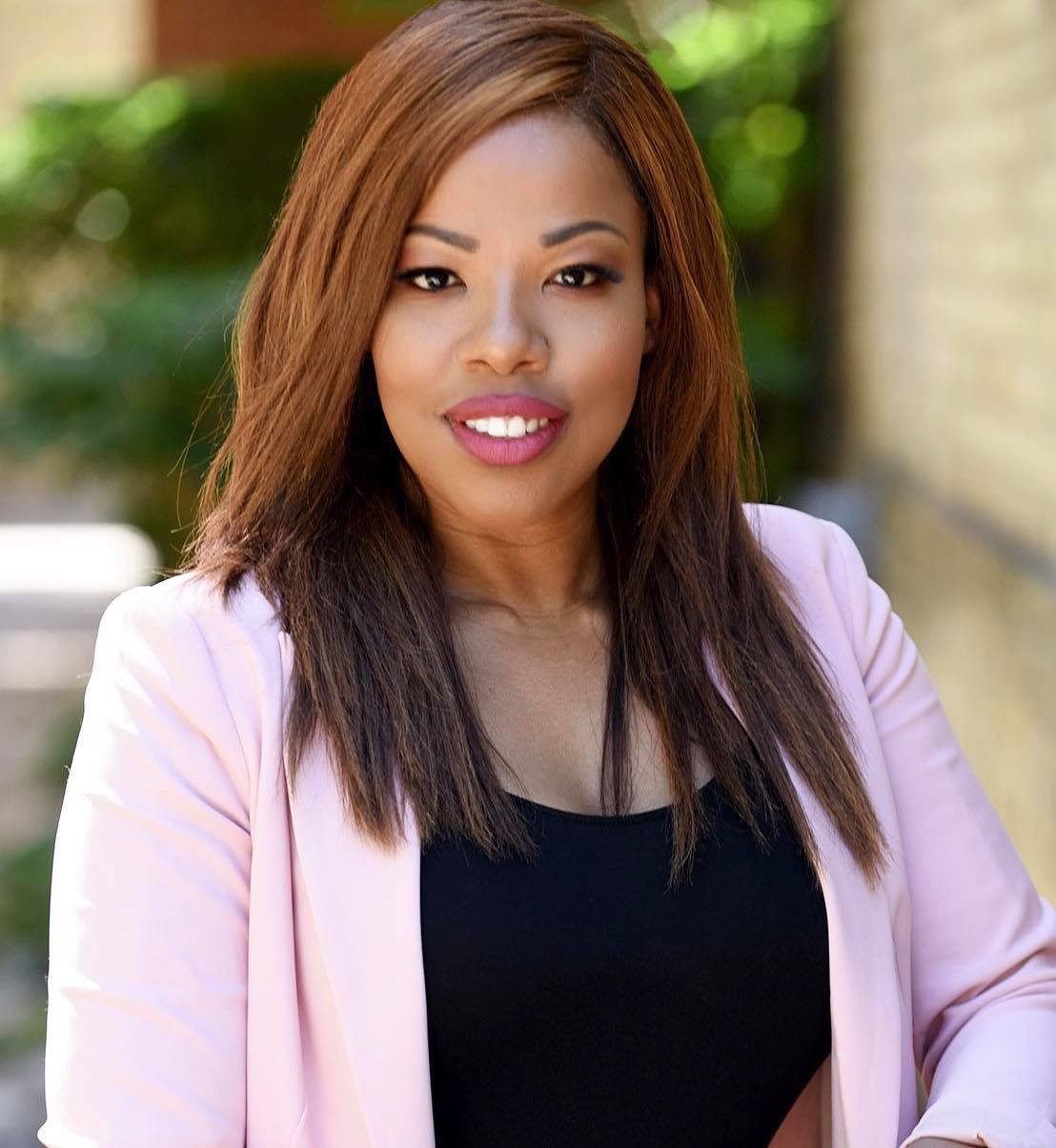 Rhonelle Bruder, executive director of Project iRise and human trafficking survivor.
Additionally, many of the clothes, and electronics we buy and even some of the foods we eat, have made their way to us on supply chains that involve slave labour. Aside from the reports of those arrested for sex trafficking — Peel Regional Police aprehended a man just this week who was recruiting women through dating apps and trafficking them in hotels across the GTA — there is little awareness about what human trafficking really looks like, and the problem is getting worse.
Bruder, who is the founder and executive director of Project iRise, which works to educate at-risk youth about human trafficking and help survivors, says the attention toward human trafficking generated by the Wayfair conspiracy could be a good thing, only if people take the extra step to learn more about the actual problem.
"A decade ago, hardly anyone was talking about human trafficking, and now it's the top story on the evening news," she says. "But there's also a negative side to the attention the story received because the general public isn't getting an accurate depiction of trafficking; therefore, education is critical so people can become properly informed."
Speaking during a funding announcement late last year, Premier Doug Ford said, "The more I learn about human trafficking, the angrier I get." It's true for many people who get a glimpse at the dark, grimy reality.
In Canada, the average age of recruitment into the sex industry is just 13. The risk for vulnerable youth in Peel is exceptionally high, as trafficking happens here at nearly twice the rate compared to the rest of Canada. In 2018, Peel police conducted more than half of all human trafficking investigations in the country.
"It's very easy to let your imagination run away with you, but if you take a step back and really look at what are the facts here, that's what we need to be doing. This is an issue that needs to be taken very seriously," says Barbara Gosse, the former CEO of the Canadian Centre to End Human Trafficking. "Getting serious about this issue is very important because it's happening right in our backyards."
Over the weekend, the Ontario Provincial Police and local police forces busted a human trafficking ring and arrested seven people who were exploiting women in hotels in cities across parts of Ontario, including London, Kitchener, Ottawa, Sudbury, Oshawa, Sarnia and Peterborough. The operation, which involved real victims and real suffering, garnered a fraction of the online attention grabbed by the false Wayfair conspiracy.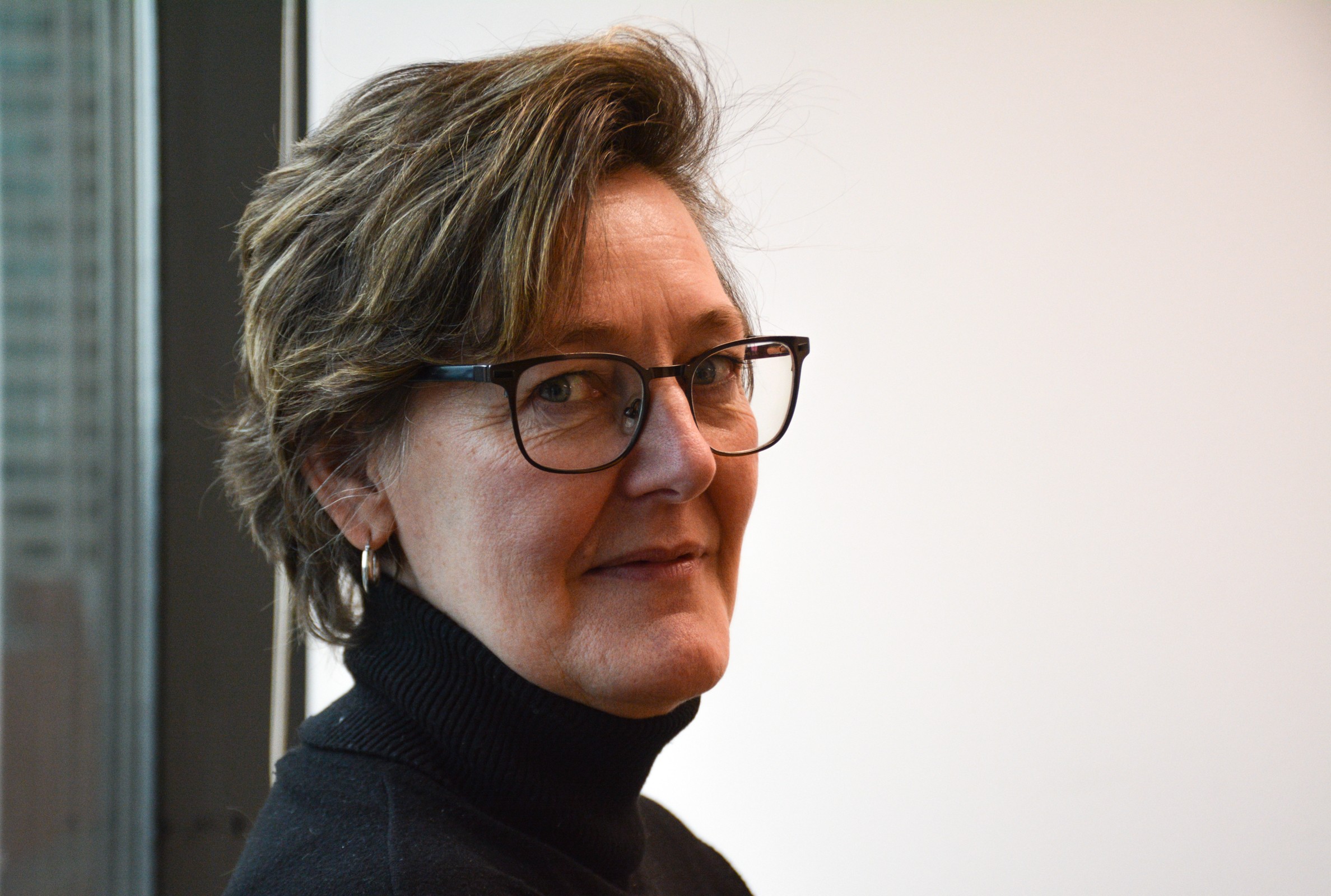 Barbara Gosse, the former CEO of the Canadian Centre to End Human Trafficking
Karen Douglas, a professor of social psychology at the University of Kent says that people are attracted to wild conspiracy theories because they promise to satisfy unmet psychological needs, like the desire for knowledge and certainty, or even safety and maintaining one's self-esteem.
"When these needs are unmet, conspiracy theories might appear to offer a satisfying explanation (e.g., they might appear to satisfy the need for knowledge by providing new information and bringing forth the 'truth'). However, research suggests that this strategy to cope with psychological frustrations might not work," she tells The Pointer. In fact, she says they can actually be quite damaging.
"In many important domains (e.g., climate change, vaccination), they can lead people to disengage and avoid important behaviours such as trying to reduce their carbon footprint and vaccinate their children," she explains. "They are certainly not trivial beliefs. They can also change people's attitudes about important events and circumstances without them even knowing that their attitudes have changed."
This evolution from theory to real-world implication has already manifested itself in the Wayfair conspiracy. In the United States, the Polaris Human Trafficking Hotline has been overwhelmed dealing with calls about the fake story. The increased pressure comes at a time when the hotline, designed to generate tips about traffickers and help survivors, is already strained to help an increasing number of victims in need of housing as a result of the COVID-19 pandemic.
"While Polaris treats all calls to the Trafficking Hotline seriously, the extreme volume of these contacts has made it more difficult for the Trafficking Hotline to provide support and attention to others who are in need of help," reads a statement released by Polaris on July 22. "We strongly encourage everyone to learn more about what human trafficking really looks like in most situations, and about how you can help fight trafficking in your own community."
As the Wayfair story illustrates, education remains one of the most important ways people can begin to fight human trafficking.
"We need a concentrated effort from all levels of government, and both the public and private sector to commit to human trafficking training and education and providing resources to organizations that support victims and survivors," Bruder says.
Due to the complex and socially sensitive nature of the crime, and misunderstanding about laws around sex work in Canada, the issue gets very little attention from political leaders. Critics have also pointed out that many politicians only take up causes that attract large numbers of votes, whereas human trafficking is not a top of mind issue for many at election time. While the federal and provincial governments have both announced renewed strategies to fight human trafficking, there still remains a dire need for advocacy.
"I think there's a little bit of wilful blindness there. It is exceptionally ugly, it is exceptionally detrimental to the future lives of anyone who is being trafficked and it's a lot easier to believe and think that it's not happening, than it is to think about how it is happening and we need to do something about it," Gosse says. As the former CEO of the Canadian Centre to End Human Trafficking, Gosse worked closely with the federal government to launch Canada's own human trafficking hotline and believes the government has made the issue a priority. Yet action has been slow.
Nowhere is this more clear than Canada's data collection around human trafficking. While the latest police-reported data from Statistics Canada shows human trafficking incidents on the decline, the opposite is true from service providers who are serving more and more survivors on an annual basis.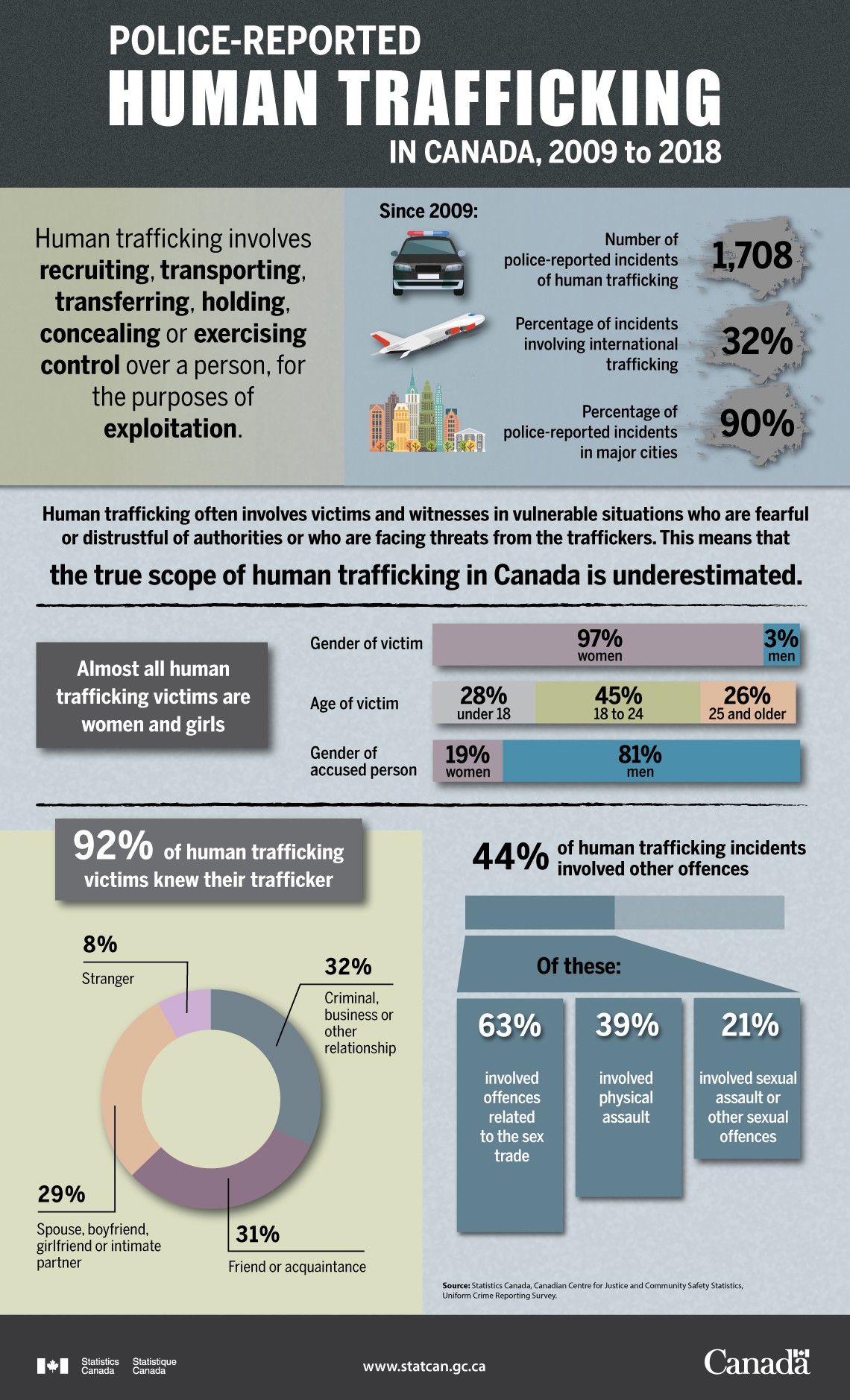 There are clear gaps in Canada's current ability to accurately assess the actual numbers.
"We need a national data collection mechanism that would pull all of that together. There's no question that we definitely need to do more in this area to determine Canada's numbers of victims and we're not doing that right now properly, at all," Gosse says.
Canada was chastised for this in the United States' 2020 Trafficking in Person's report, which grades countries on their efforts to combat modern day slavery. While Canada is still labelled a "Tier 1" country, indicating it is maintaining strong efforts to combat human trafficking in all its forms, the report, released last month, points to large gaps in Canada's response, including a lack of funding for services, and a complete inability to coordinate efforts between different levels of government.
"The government's efforts to identify victims and address forced labor, through both law enforcement and victim identification and protection measures, remained inadequate," the report reads. "The range, quality, and timely delivery of trafficking-specific services varied nationwide, and service providers reported a shortage of funding for victim services, including emergency shelters."
Unfortunately, this report, like the very real arrests of traffickers that occurred across Ontario just this month, garnered nothing near the same level of engagement online compared to the Wayfair conspiracy. A look at traffic analytics shows the Trafficking in Persons report received about 10,000 engagements on Facebook, compared to the millions searching for information on the false child trafficking conspiracy.
It shows that advocates and government still need to educate the public, and step up the very real work of fighting human trafficking in our cities.
"We can not have paralysis by analysis, we need to put these dynamic pieces into place and we need to act on them now," Gosse says.
---
Email: [email protected]
Twitter: @JoeljWittnebel
---
COVID-19 is impacting all Canadians. At a time when vital public information is needed by everyone, The Pointer has taken down our paywall on all stories relating to the pandemic and those of public interest to ensure every resident of Brampton and Mississauga has access to the facts. For those who are able, we encourage you to consider a subscription. This will help us report on important public interest issues the community needs to know about now more than ever. You can register for a 30-day free trial HERE. Thereafter, The Pointer will charge $10 a month and you can cancel any time right on the website. Thank you.
Submit a correction about this story