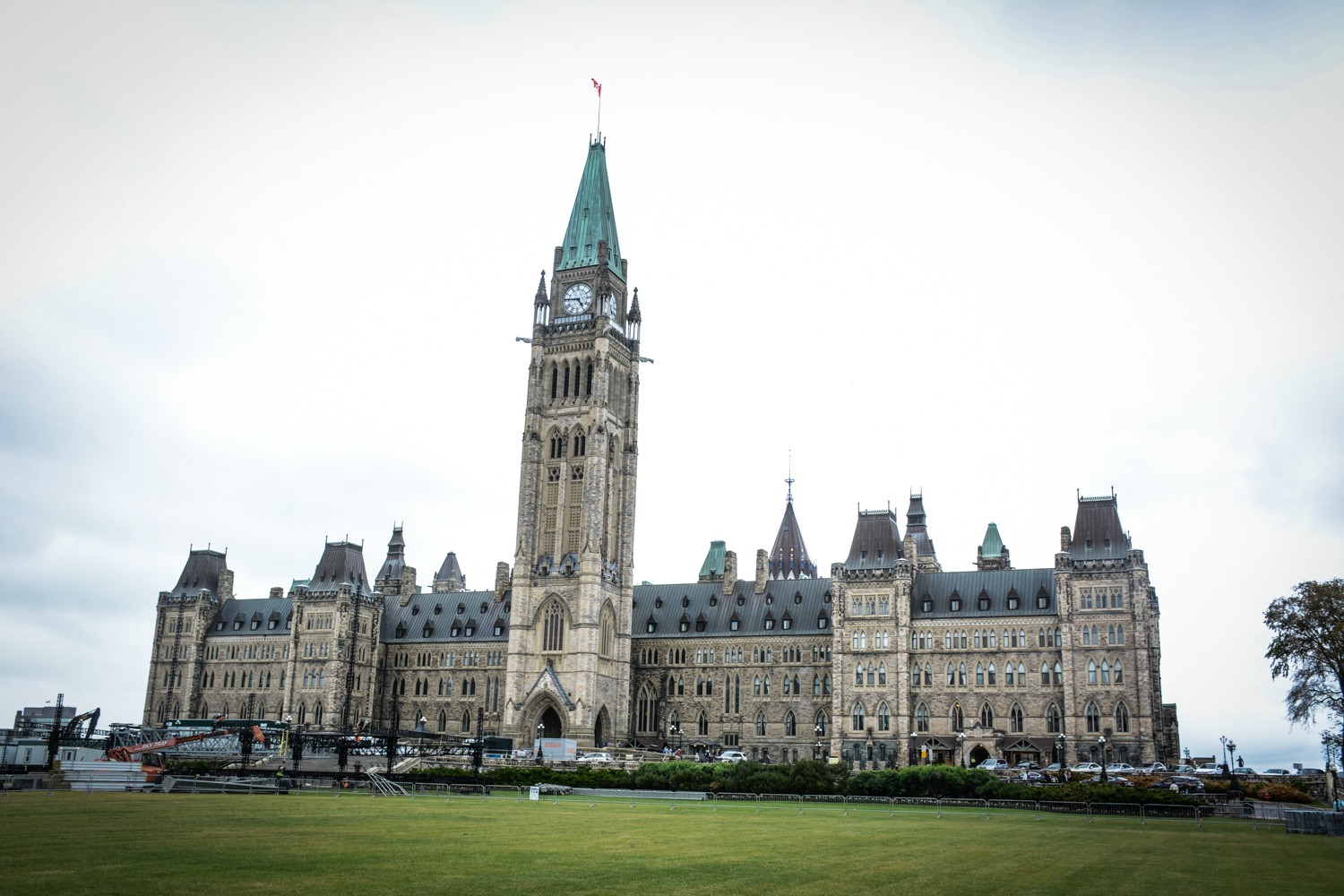 Photos by Joel Wittnebel/Mansoor Tanweer/Twitter
New national strategy will guide fight against human trafficking across Canada
Those on the front lines of Canada's battle against human trafficking have just been handed a compass.
On Sept. 4, the federal government announced it would provide $57.2 million to support a five-year national strategy to combat human trafficking, something advocates have been calling for ever since Canada's previous country-wide action plan expired in 2016.
"No one jurisdiction can take this on and expect they're going to end this crime in Canada," says Barbara Gosse, the CEO of the Canadian Centre to End Human Trafficking. "It will require more integration, more sharing of information, more coordination between different levels of government, including law enforcement, including frontline service providers (and) the private sector as well."
In Canada, police-reported cases of human trafficking have been increasing since 2010, rising from less than 50 to to close to 350 in 2016. Keep in mind, these police-reported numbers only provide a snapshot of the problem, as human trafficking is known to be vastly underreported.
For three years, the fight against human trafficking in Canada has lacked such a coordinated approach at the federal level, which means efforts were fragmented and organizations were operating in their own bubbles. Besides the practical implications, the lack of a coordinated strategy has sent signals that the crime of human trafficking really isn't a priority for Ottawa.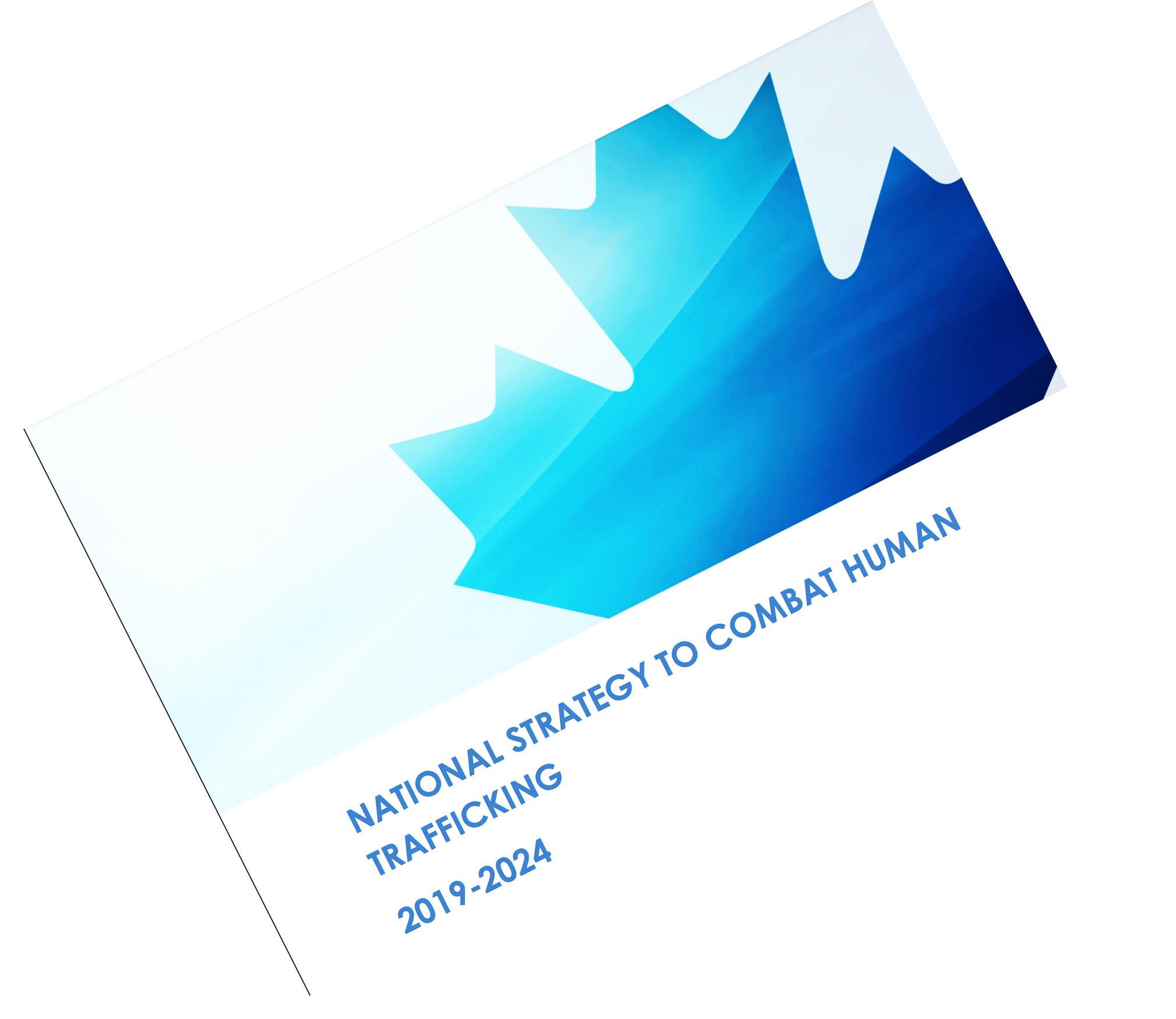 Gosse says the new strategy is the first step toward bringing groups together and forging a new strategy for reducing a terrible crime that has surged in recent years.
"I think, yes, this is a really good first step, but we need to make sure the actions on the ground are relevant and that they are going to address this in a holistic way," Gosse says.
Organizations have been pushing for a new national strategy ever since 2016. Only days before the official announcement, Gosse spoke with The Pointer to advocate for one.
The recent investment will be added to the $14.5 million committed in the federal government's 2018 budget to launch Canada's national human-trafficking hotline, a conduit for survivors to get the support and resources they need, and for the public to provide tips.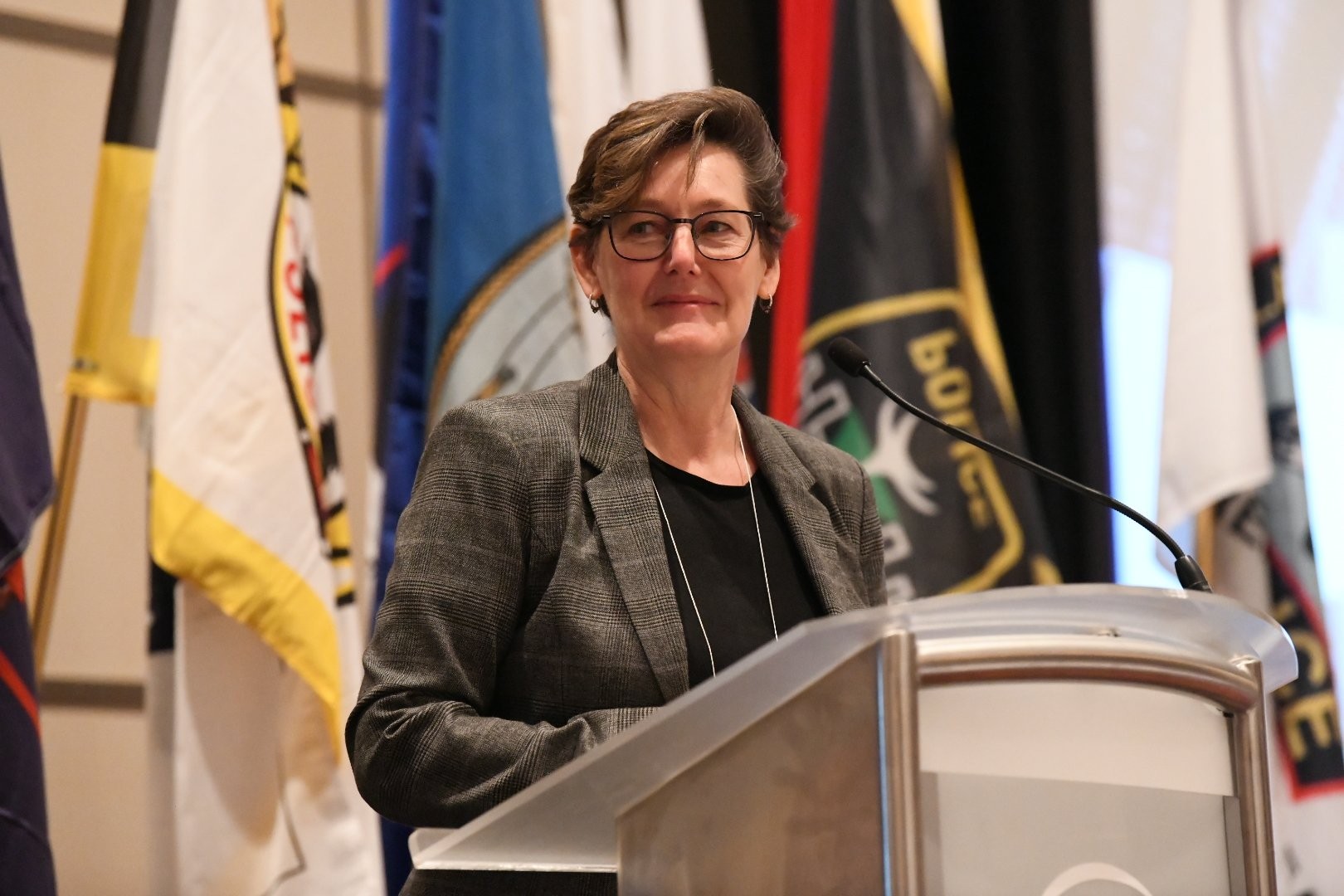 CEO of the Canadian Centre to End Human Trafficking Barbara Gosse
The national strategy was welcome news for Peel Region's human-trafficking survivor providers committee.
"I think that that really has been a huge message for us, even for the provincial government, that we need that access point, we need that one overarching touch point to coordinate," says Caledon Regional Councillor Johanna Downey, a member of the committee. "There are so many people on the ground doing work [with survivors, and] I think this will help inform and coordinate all of that in a way that will help us do more and do better."
In Peel, any efforts to bring together and coordinate the work of various organizations will be especially significant, as the region has become a hotbed for human trafficking, with an incidence nearly double the national average.
According to Peel Regional Police, between 2005 and 2018, human trafficking charges were laid in 100 cases — a number widely viewed as only a small sample of the real problem. Human trafficking is known to be vastly underreported and poorly measured, in part because traffickers are often convicted under different charges. Part of the funding for the new national strategy will be dedicated to boosting police intelligence and data collection capacity. Better data will not only help the government understand the full scope of the problem, but can assist organizations with grant applications and distribution of their own resources into the programs and areas that will be most effective.
Resources will also be devoted to raising awareness of the issue, supporting community-led programming, building a website to consolidate information on human trafficking, and analyzing the government's own supply chains to ensure they comply with Canadian labour laws, to combat forced labour and labour trafficking.
Following in the footsteps of the former U.S. administration under Barack Obama, Canada will create a human trafficking advisory committee, composed of victims and survivors, to allow people with lived experience of trafficking to "inform and provide their unique and invaluable recommendations" to the government, the strategy document says.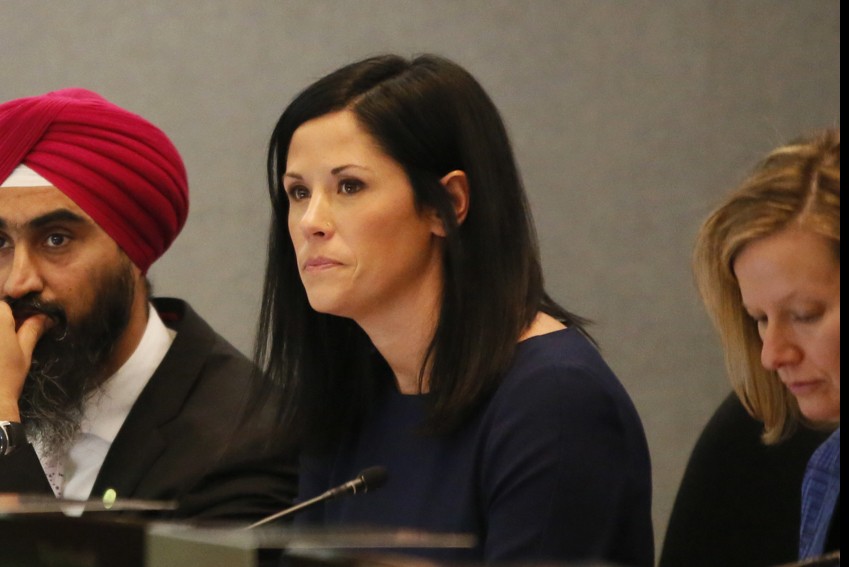 Regional Councillor Johanna Downey
The recent announcement differs from past efforts by Ottawa in one significant aspect: it provides ongoing support.
At the Global Conference on Human Trafficking and Trauma at the University of Toronto Mississauga campus this past summer, many service providers complained that upper governments have a bad habit of announcing, with great fanfare, small bits of funding for pilot projects. It's just enough to get a new program off the ground and start providing support for those who need it. Then the government pulls the plug.
There is no telling what will happen after the Oct. 21 federal election, but the current plan includes an additional promise to provide $10.2 million annually after the initial five-year 57.2-million investment expires, to provide continued support.
"For organizations that are working in this area, it's really important, because there really is a lack of long-term funding," Gosse says. "It allows you to plan better, it allows you to submit larger proposals, or longer-term proposals."
Long-term support is critical for both law enforcement and service providers. Human trafficking investigations are lengthy and complex, and healing the trauma of a survivor takes longer than a three-year pilot program.
As the government's own strategy states, human traffickers exploit society's most vulnerable, and fighting the problem must be a long-term, collaborative effort.
"The protection of victims of human trafficking is a shared responsibility among all levels of government," the strategy document says. "Provinces and territories provide services such as health and social services, emergency housing, and legal aid to victims and survivors and in some cases have established their own local strategies and action plans to address human trafficking in their jurisdictions."
The Region of Peel is one such jurisdiction with a council-approved plan to combat human trafficking. Most recently, the province bolstered its own efforts to fight the crime.
As part of a joint $54-million anti-crime funding announcement made in Mississauga at the end of August, the province said it will be putting more resources toward combatting human trafficking, including enhanced supports for survivors, improved grants for agencies working with human trafficking issues, and dedicated resources for prosecutions.
Ontario has a small team of Crown attorneys specifically trained and dedicated to dealing with human-trafficking cases. However, according to Gosse, that group is stretched thin and needs help to keep up with the growing workload.
Gosse is hopeful the new national strategy will bolster these efforts to educate the justice system on how best to handle human-trafficking cases and help survivors.
"Right now, there's no educational campaign available for judges," she says. "I'm hoping that when they talk about prosecuting human traffickers for their heinous crimes, it means, yes, there will be educational pieces available for the judiciary, there will be training packages and training curriculums for professionals in this field, including law enforcement."
Across the board, the new strategy is being heralded as a good first step, but it must be followed by another step, and then another, and another.
"There's no question this is a really great start, but the proof is really in the action that's being taken and the impact those actions actually make," Gosse says.
"The government makes an announcement, great, but if my day-to-day doesn't change, or I'm not seeing a light at the end of the tunnel as a service provider, or there's still girls coming in our doors that need our support, [frontline workers are] kind of losing that feeling of what they're doing is important," Downey says.
Email: [email protected]
Twitter: @JoeljWittnebel
Submit a correction about this story