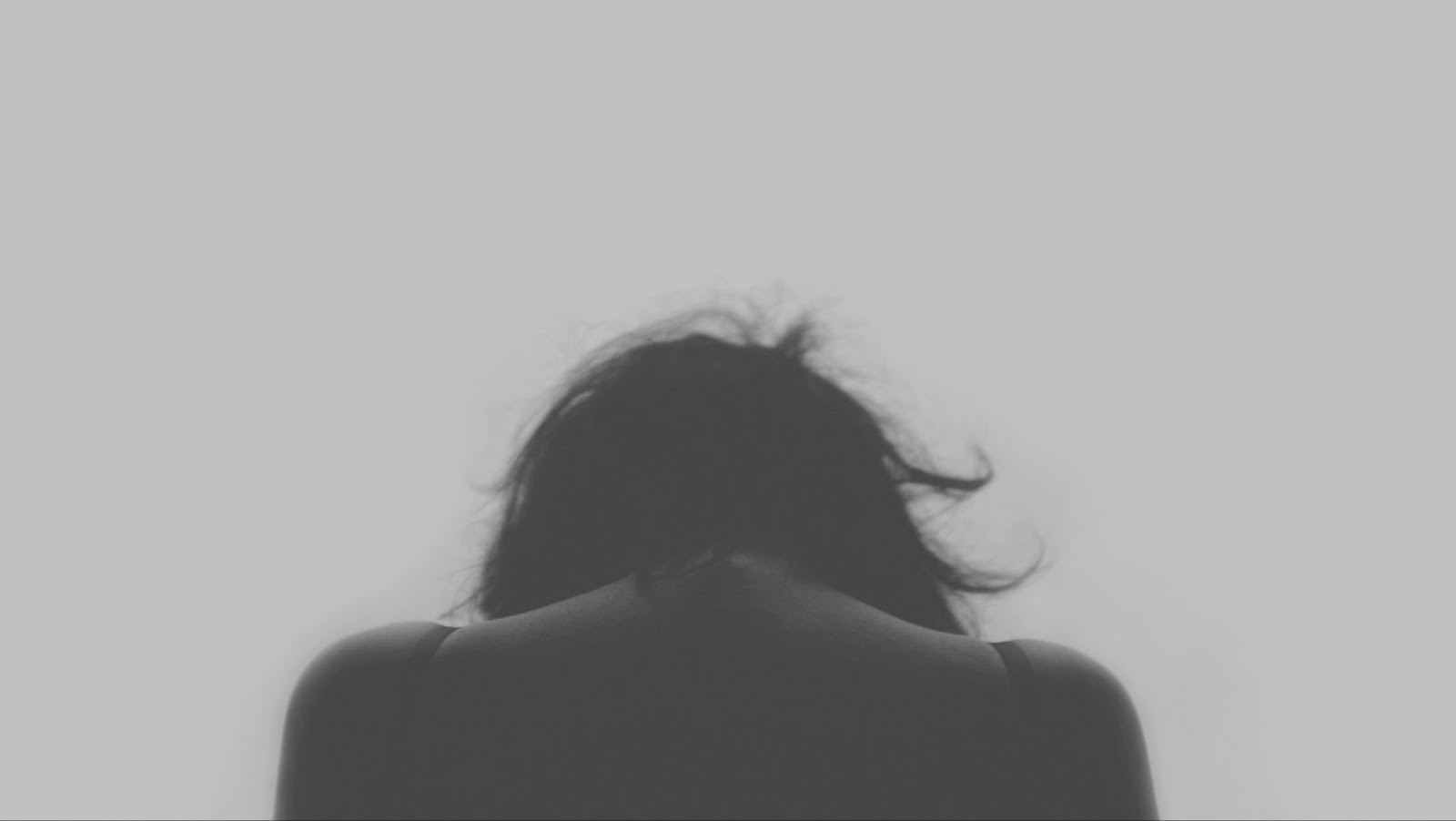 Volkan Olmez/Unsplash
Women in Peel continue to die at the hands of intimate partners while agencies beg for funding to save lives
On July 20, Jack Phaunpa got the news that keeps parents awake at night.
He, along with his wife and two sons, moved from Georgetown to New Brunswick a year earlier. His daughter, Pitch "Polly" Phaunpa, just 21-years-old and studying online at Toronto Film School, stayed behind and rented an apartment in Port Credit to be near campus and friends. The close-knit family had never been apart. To feel more at ease with his daughter being on her own in a different province, he asked her to share her location with him at all times.
After ten months, she found herself struggling with her mental health and decided to seek help at a nearby treatment facility. Phaunpa knew his daughter needed more support and convinced her to move to the east coast with the rest of her family. She made plans to leave at the end of August, just six weeks away at the time.
While in treatment, she met a man who needed help to get back on his feet, and she invited him to live with her temporarily at her apartment until the lease expired. It was only a short period of time before she would be moving to be with her father, mother and two brothers.
It was a reunion that would never happen.
Pitch was murdered in her apartment around July 17th or 18th by Jordan Saunders, the man invited to stay with her.
Her father, checking in on her location, noticed her phone had not moved in two days. That's when he called Peel Police to do a wellness check as he knew in his gut something was very wrong. He jumped on a plane to Toronto as soon as he hung up and was met by authorities at the airport who shared the tragic news.
Saunders was charged with second degree murder and was held for a bail hearing, according to a July 31 police press release.
Jack Phaunpa did everything he could to protect his daughter, as the complex crime of gender-based violence (GBV) continues to plague cities across North America. The numbers no one wants to see have reached unprecedented levels in recent years with over 40 municipalities declaring GBV an epidemic within their jurisdiction.
As more and more people are educated about the gradual, subtle dynamics of GBV, the conversation shifts: 'protect your daughters' has turned into 'educate your sons'. Putting the onus on the perpetrators rather than the victims is a step forward, advocates say, yet there is still much more work to be done.
Even with all of the information now widely available, too much responsibility still falls onto the justice system as the only recourse for reform — a 'band-aid' practice for addressing GBV after horrific crimes have already been committed.
Common suggestions in response to these heinous acts are longer sentences for offenders and bail reform to ensure repeat offenders are not released prematurely, allowing them to continue preying on their victims.
Saunders was on probation when he murdered Pitch.
He pleaded guilty to one charge of assault (choking), and one count of threatening death in June stemming from an incident in February. The female victim of this assault came forward anonymously fearing he would be released on bail again, after she heard what happened to Pitch, explaining she felt 'survivor's guilt' and wanted to do what she could to keep someone else safe.
She said she even went as far as posting Saunders' image on the increasingly popular Facebook group, 'Are we dating the same guy?' to warn other women about how he manipulated her by posing as vulnerable and that the final assault that led to the criminal charges was not the only instance of aggression or violence he used against her.
To address situations like these in a more formal manner, the Province of Ontario is in the process of adopting its own version of Clare's Law — legislation first introduced in England in 2014, now adopted by Saskatchewan, Alberta, and Newfoundland and Labrador.
Clare Woods was murdered by her partner George Appleton in 2009 in Salford, England. He raped her, strangled her to death, and set her remains on fire.
This incident was not isolated. It followed years of torture while Clare repeatedly begged police for help to escape her abuser. She was not aware of Appleton's severely violent history against women when she entered the relationship years prior.
Similar incidents are tragically common in the Region of Peel.
Cassie Antle, 29-years-old, was found shot to death in Caledon Village on March 4 alongside David Albert Evans, also with fatal gunshot wounds. Evans had been charged and convicted of repeated offences involving aggressive behavior such as breaking and entering and pointing a shotgun at a woman, among others, for which he was sentenced two years in prison and given a lifetime weapons ban in 2018.
Davinder Kaur decided to meet her estranged husband in a public park in broad daylight. He stabbed her to death, and left her body beside a creek on May 19th. He has been charged with first-degree murder. Her eldest daughter, only 23-years-old, has assumed the caregiving role to her two younger brothers now that their mother is gone.
Tracy Lynne Iannuccilli, mother of two, was found dead in her apartment on June 30, her former partner, Kenneth Bellamy, has been charged with second-degree murder.
On July 31, Argentina Fuentes was murdered by Nicholas Turcios in Mississauga, like Saunders, he was out on bail with a violent history.
Argentina, Pitch, Tracy, Davinder, Cassie; These are the women who had their lives taken from them, murdered at the hands of a man they knew and trusted in most cases, in 2023.
But the incidents date back years.
Darian Henderson-Bellman, a 25-year-old woman, was killed in July 2020. She was found fatally shot inside the Brampton home of her on-again-off-again boyfriend Darnell Reid.
The year prior, Reid was arrested for assaulting Henderson-Bellman and released with a number of conditions, including he not see her. He was caught breaching his conditions on four separate occasions. In May of 2020, Peel Police arrested him with a loaded handgun. Despite all of this, and his past crimes, he was released after only six days in custody and ordered to house arrest with a GPS tracker. The decision was "rigorously opposed" by local Crown attorneys, Peel Police Deputy Chief Nick Milinovich said at the time. Less than three months later, Henderson-Bellman was dead, family and friends were left devastated and wondering why the legal system put their loved one in such obvious danger.
"In this incident, the sadness I feel for the victim and her family is mixed with frustration for a complete failure of our justice system to protect her," PRP Chief Nishan Duraiappah said at the time. "This results in another life being taken by a violent offender with another illegal firearm. This unacceptable failure is becoming entirely too familiar in our communities. Collectively we need to do better."
Since 2009, there have been 66 femicides in the Region of Peel including the six women mentioned above.
According to the province's Domestic Violence Death Review Committee, between 2002 and 2017, 433 people lost their lives in domestic homicides, 81 percent of them were women, the majority of them under the age of 40.
Of Peel's 31 homicides in 2019, 13 of them were related to domestic violence. The year before that, nearly 25 percent of the 21 homicide victims between January and October were killed by their intimate partner. Since 2009, 44 women have been murdered in Peel by their intimate partner.
The number of family and intimate partner incidents that do not end in death or injury — which are by far the most common citizen-initiated call-type to Peel Police — is also on the rise in the region. Between 2014 and 2018, the number of family dispute calls increased 33 percent and intimate partner violence calls jumped 23 percent reaching nearly 10,000 calls in 2018, almost 30 a day.
(Alexis Wright/The Pointer)
However, these heartbreaking realities are often the final result of GBV. Physical violence is one of the three horrific ways men inflict control over a vulnerable person.
In many cases of Intimate Partner Violence (IPV), psychological abuse is the first stage. This can include manipulation tactics such as gaslighting—which convinces the victim the reality they believe is false—and coercive control—patterns of yelling, humiliation, or intimidation used to punish or scare victims which is officially punishable by the Criminal Code of Canada.
"It is not until each and every member of our community recognizes their role in ending gender-based violence that we will make any significant and meaningful progress in preventing gender-based violence at a systemic level," Rebecca Pacheco, the Coordinator of the Peel Committee Against Women Abuse (PCAWA) said.
"There are so many incredible resources available to support this essential education, including resources from PCAWA. We need our community's support at this critical time."
PCAWA was founded in 1984. Despite providing critical services to those in need, the organization is desperately underfunded.
On June 21 and 22, representatives from multiple community organizations, including Safe Centre of Peel, PCAWA, and Equity Consulting, delegated to Brampton Council and Region of Peel (ROP) Council requesting the City declare GBV and IPV an epidemic and "commit to the necessary actions needed to address this growing health concern."
The Region of Peel joined the list of the 40 municipalities that have declared gender based and intimate partner violence an epidemic. The City of Mississauga is considering a similar move at its council meeting next week.
It's a declaration Premier Doug Ford has refused to make for the entire province.
On June 28, in response to a coroner's inquest into the deaths of three women resulting in 86 jury recommendations, the Province stated "Intimate partner violence (IPV) would not be considered an epidemic as it is not an infectious or communicable disease."
As defined by Mirriam-Webster, an epidemic is 'affecting or tending to affect a disproportionately large number of individuals within a population, community, or region at the same time'.
Among the multiple requests made to all levels of government to declare IPV an epidemic, 'femicide' has been requested to formally be recognized to aid in creating effective legislation.
Femicide is one or more women killed by a man because she is a woman, and the first documented use of the word dates back to 1801.
The 2022 Persons at Risk annual report by Peel Regional Police (PRP) states that PRP responded to 15,808 incidents in 2022 which equates to an average of 43 disputes a day or two every hour. These incidents only include those that were reported, indicating the problem is likely much worse than what is seen by authorities.
(Alexis Wright/The Pointer)
Across Canada, a woman is killed by a man every eight days.
The United Nations Declaration for Indigenous Peoples' calls to action include defining missing and murdered Indigenous women and girls and two spirit peoples an epidemic. In October, NDP MP Leah Gazan brought forward a motion to the House of Commons, which was adopted unanimously—it was defeated the first time it came forward the previous year—to declare missing and murdered Indigenous women and girls and two spirit peoples an epidemic.
Even with bail reform or harsher punishments for those convicted, psychological evaluations continue to point to extremely high rates of reoffending, regardless of the length or severity of the sentences.
The solution is rooted in prevention through education, advocates say.
"Whether we realize it or not, we live in a city that is rampant with sexual violence, intimate partner violence, human trafficking and more," Jasminder Sekhon, President and CEO of Equity Consulting, said in her delegation on June 21 to Region of Peel Council.
One-third of women worldwide suffer or have suffered gender-based violence, the World Health Organization reported in 2021.
If you're in need of assistance: Call or text 211 or the Assaulted Women's Helpline at 1-866-863-0511. If it's an emergency call 911 immediately.
Agency to End Violence Crisis Line - 1-855-676-8515
---
Email: [email protected]
Twitter: @lextoinfinity
---
At a time when vital public information is needed by everyone, The Pointer has taken down our paywall on all stories to ensure every resident of Brampton and Mississauga has access to the facts. For those who are able, we encourage you to consider a subscription. This will help us report on important public interest issues the community needs to know about now more than ever. You can register for a 30-day free trial HERE. Thereafter, The Pointer will charge $10 a month and you can cancel any time right on the website. Thank you


Submit a correction about this story