Photos Twitter-Peel Police/Sohini Bhattacharya/The Pointer files
Warning signs of domestic homicide are clear, so why can't the justice system act on them?
With domestic violence, our justice system has a tendency to ask the wrong questions.
Why didn't she leave? Why didn't she speak up? Or in many cases, why did she go back?
For Sohini Bhattacharya, a researcher in the field of domestic and intimate partner violence, the world needs a collective mindset shift.
"This is the flavour of our legal system right now," she says.
The judicial process does not take into account the harsh, complex and conflicting realities of domestic violence, leaving an archaic system, designed to cast judgement using facts and evidence, to analyze relationships which are never black and white, she says.
Why did she go back?
"I'm sorry, that's not your place to ask, you have no idea the kind of control this woman must be under," Bhattacharya says.
A fundamental disconnect between the reality for many women and a justice system that still uses archaic methods to pass judgement on the possible reasons and consequences for their reality creates wide gaps, gaps that leave victims feeling helpless and lost, gaps that often lead to tragedy.
Darian Henderson-Bellman, a 25-year-old woman, was Peel's latest homicide victim failed by this broken system. On July 28, she was found fatally shot inside the Brampton home of her on-again-off-again boyfriend Darnell Reid. He has since been charged with second degree murder after being found in the home suffering from gunshot wounds, a suspected suicide attempt. He was taken to hospital in critical condition. The pair had been in a turbulent relationship for about three years.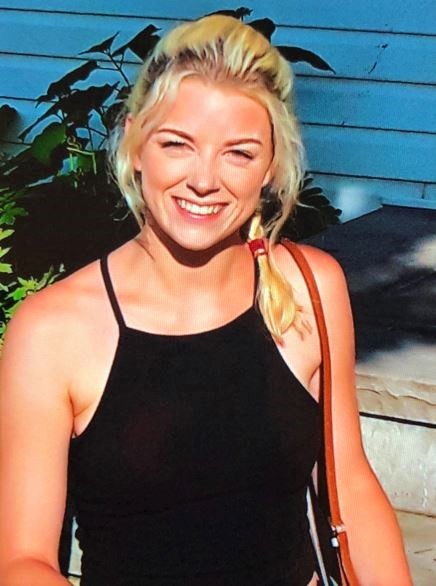 Darian Henderson-Bellman was killed in a Brampton home on July 28
In July of last year, Reid was arrested for assaulting Henderson-Bellman and released with a number of conditions, including he not see her. He was caught breaching his conditions on four separate occasions. In May of this year, Peel Police arrested him with a loaded handgun. Despite all of this, and his past offences, he was released after only six days in custody and ordered to house arrest with a GPS tracker. The decision was "rigorously opposed" by local Crown attorneys, said Peel Police Deputy Chief Nick Milinovich. Now, less than three months later, Henderson-Bellman is dead, family and friends are devastated and left to wonder why the legal system put their loved one in such obvious danger.
Peel Regional Police Chief Nishan Duraiappah is wondering the same thing.
"In this incident, the sadness I feel for the victim and her family is mixed with frustration for a complete failure of our justice system to protect her," the Chief said in a released statement. "This results in another life being taken by a violent offender with another illegal firearm. This unacceptable failure is becoming entirely too familiar in our communities. Collectively we need to do better."
For those actively involved in advocacy around domestic violence, doing better should start with sweeping reforms to Canada's bail system. In this case, it allowed a violent offender with a history of having access to illegal firearms to be released from custody when doing so previously led to violence against the woman he was trying to control.
"At the time of this incident, the accused was the subject of an interim judicial release stemming from a previous domestic violence incident between the accused and the victim," Duraiappah said.
Brampton Mayor Patrick Brown has since publicly called for changes to the way bail conditions are established.
"This is such an egregious example of our justice system failing this young lady, failing our community," he said. "This tragedy must be a catalyst for change."
Brown has no direct power to change the bail system, but this has not stopped him or other mayors in big cities across the GTA from pushing the federal government to reform the way decisions are made. In January, the mayors of Toronto, Pickering, Markham, Mississauga and Brampton sent a joint letter to the Liberal government calling for tougher sentences and stricter bail conditions in response to the rising rates of gun violence across the GTA, much of which stems from domestic abuse cases.
But it's a complicated issue. In this case, calls for tougher bail conditions might be misaligned with objectives and may have only delayed the types of solutions needed.
Currently, there is no legal obligation to inform a victim when their abuser has been released on bail. Advocates say this needs to be a key focus of reform, as the current system doesn't even obligate the police or courts to inform a person who is at clear risk, that their abuser has been released or what the conditions of the release are. So if a man shows up at a woman's house, she might not even realize she can call the police because he's violating a release condition.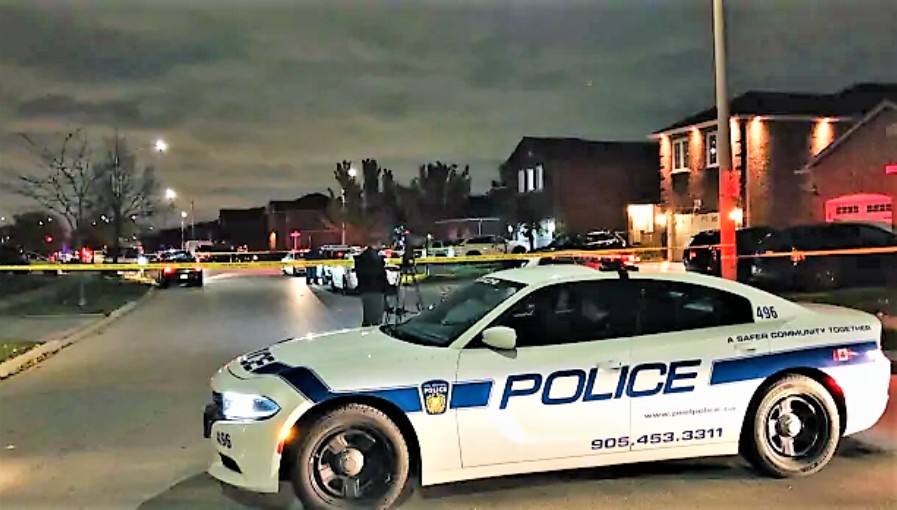 Focussing on this glaring omission in the law, could allow victims to immediately plan for their own safety as soon as a violent individual is granted release. In the absence of such an obligation, many victims are essentially easy prey for a violent partner who might be even more determined to carry out a horrific act after being released by the courts.
Another gap is in the way courts determine "reasonable bail" as demanded under Section 11 of the Canadian Charter of Rights and Freedoms.
Prosecutors are responsible for providing clear evidence when detention or strict release conditions are needed. Too often, this does not happen, or, no matter how restrictive the bail conditions, the accused is still able to harm their victim.
The problem often lies in the balancing act the courts constantly have to perform, weighing the safety of a potential victim with the rights of the accused.
Courts have to consider Charter violations; delays in bringing a case to trial; existing inefficiencies in the court system that can create unfair lengths of detention; exposure to harm while in detention; and the disproportionate treatment of visible minorities when rendering bail decisions.
The logic behind stricter sentences and tougher bail conditions relies on deterrence theory — that the threat of jail time or other harsh punishments will prevent such crimes. In domestic violence cases, studies have shown that it doesn't matter what the punishment is, abusers will continue to offend. A study completed by Public Safety Canada in 2000 found that stiffer penalties had "no influence" on domestic violence offenders and found that those who received some form of punitive measure as a result of their abuse, reoffended at the same rate as those who were acquitted or had their charges dropped.
"The men who said that they expected negative official consequences (e.g., police, court) were, in fact, somewhat more likely to recidivate than those who did not expect to be officially sanctioned," the study states. "Such findings are contrary to deterrence theory, but are consistent with previous research (that) also found no relationship between negative expectations and recidivism among male batterers."
A 2006 study completed by the Department of Justice Canada found that even those who go before specialized Domestic Violence Courts in Ontario, courts that, in theory, are designed to handle the complexities of intimate partner violence, aren't any less likely to reoffend in the future. There was a small benefit to these courts as those who went before DVCs were more likely to receive prison time for their offence, and thanks to intervention programs, their reoffending was slightly less likely to be for violence against their spouse or partner. However, the study also found that some forms of punishment correlated with a higher likelihood that the person would reoffend.
"The longer the probation sentence, the more likely offenders were to be reconvicted following the index domestic violence conviction," the study states. "For instance, offenders who received a probation sentence of over 24 months were almost twice as likely as offenders who received a probation sentence of 6 to 12 months to be reconvicted following the index domestic violence."
The issue of domestic and intimate partner violence in this province needs action, otherwise rates of such crimes will continue to rise.
According to the province's Domestic Violence Death Review Committee, between 2002 and 2017, 433 people lost their lives in domestic homicides, 81 percent of them were women, the majority of them under the age of 40.
Of Peel's 31 homicides in 2019, 13 of them were related to domestic violence. The year before that, nearly 25 percent of the 21 homicide victims between January and October were killed by their intimate partner. Since 2009, 44 women have been murdered in Peel by their intimate partner.
The number of family and intimate partner incidents that do not end in death or injury — which are by far the most common citizen-initiated call-type to Peel Police — is also on the rise in the region. Between 2014 and 2018, the number of family dispute calls increased 33 percent and intimate partner violence calls jumped 23 percent reaching nearly 10,000 calls in 2018, almost 30 a day.
While the figures and harm they represent are staggering, outcomes continue to frustrate advocates trying to shift a justice system grounded in a long history.
Typically, only a third of the intimate partner calls will result in charges being laid. It's a disturbing trend, as history shows these disputes are not generally a one-time occurrence, and the unacted upon complaints have a tendency to escalate to violence.
"If killing emerges, it occurs after a longer time of silent, 'behind curtains', abuse in which (the woman) had been dominated and controlled," write professors Georgia Zara and Sarah Gino in their research paper Intimate Partner Violence and its Escalation Into Femicide.
This potential escalation, and the known recidivism rates for domestic abusers, leaves the court system, Justices of the Peace and Crown attorneys in particular, in a difficult place when trying to sort out how to handle these offenders.
While the public calls for tougher bail conditions to make it more difficult to be released when facing criminal charges, this can be hard for a system bound by precedent.
On its face, it appears that rules in place and the case law don't match up.
In Canada, any court considering "judicial interim release" for an offence involving domestic violence, even if it was threatened or attempted without any actual physical violence, is obligated to ensure the "safety and security of any victim" when imposing a release order. The Court has to publicly record its consideration of the "safety and security of every victim in making the decision," according to the federal government.
But precedent shows these considerations are made using a system of law that relies on previous cases, with the highest court in the land setting the standard.
In 2017, the Supreme Court of Canada released R v Antic, a ruling that has become the standard for how Crown attorneys must consider bail conditions in Canada. The ruling reinforced that all offenders are presumed innocent, have a constitutional right to reasonable bail, and any restrictions placed on them as they await trial must be as minimal as possible. There are exceptions to this rule in the case of violent offenders, or those who are considered flight risks, but in a typical case, Crown attorneys are left to prove why an offender must not be released or why certain conditions must be placed on them.
Six months after Antic was released, another ruling — R v Tunney — reinforced that bail conditions can not be restrictive, and criticized the widespread use of sureties when releasing offenders. A surety, viewed as one of the most onerous conditions that can be placed on someone awaiting trial, essentially requires a family member or friend to take responsibility for the accused's actions while out on bail. If an offender breaches their conditions, the surety will be responsible for paying the financial penalty.
While the full details of Reid's release have not been shared, Peel police have said that along with the house arrest and GPS tracker, he also had two sureties.
Studies have also found that Canada's bail system is already too restrictive, and places unnecessary burdens that can disproportionately impact visible minority and low income populations. For example, the reverse onus provision, which places the responsibility on the accused to prove why they should be released, can impact individuals who can not afford legal representation and may not understand the complex legal system.
Balancing fairness for the accused with community safety is paramount when considering bail conditions. This is absolutely critical in cases of domestic and intimate partner violence.
Typically, when someone is facing charges related to an incident of intimate partner violence, it's at a breaking point in the couple's relationship. These are incredibly dangerous times for women who are trying to leave an abusive situation.
Ontario's Domestic Violence Death Review committee has found that of the 329 cases reviewed by the committee between 2003 and 2018, 67 percent of the homicides took place while the couple had an actual or pending separation.
"This time is the most critical time for a woman, it is basically make or break for her," Bhattacharya says, adding that when an abuser feels their control slipping away, they tend to lash out. "He has no control in his life other than that woman he's controlling or those children."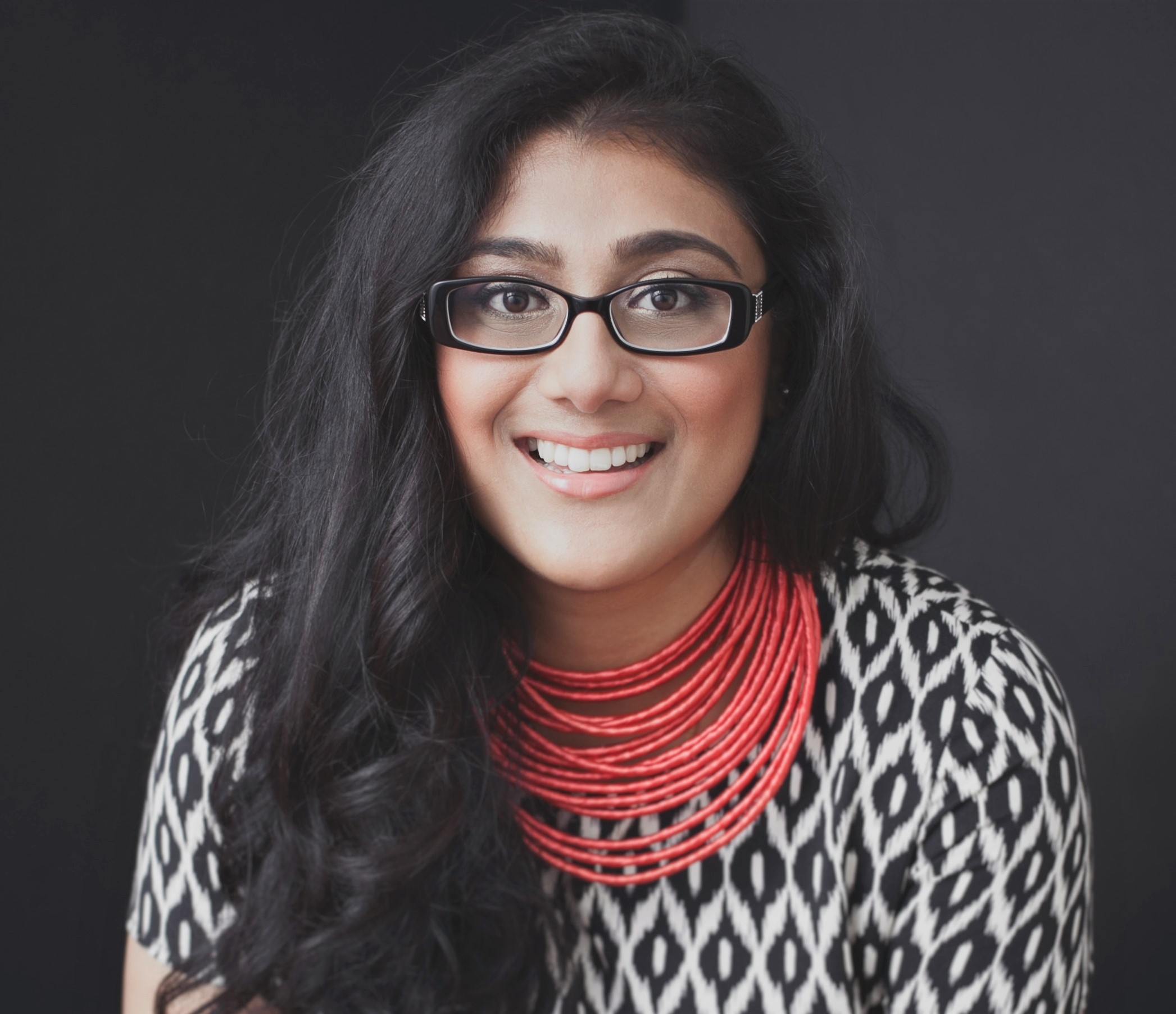 Author and researcher Sohini Bhattacharya studies domestic violence in the GTA
There are many tragic examples. In April 2019, Mohammed Shamji pleaded guilty to killing his wife Elana Fric-Shamji in December 2016. Two days after serving her husband with divorce papers, Fric-Shamji was brutally beaten to death, before her husband crammed her body into a suitcase, drove 35 kilometres north of Toronto and dumped her body into the Humber River.
It's not a matter of further study or forming task forces. Bhattacharya says the judicial system needs a uniform strategy for dealing with domestic and intimate partner violence that takes into account the various legal, social and human factors that it involves.
"I think everyone that is advocating for change in the legal system is saying one thing only. We need an overarching legal strategy, a national strategy that addresses IPV (intimate partner violence) and domestic violence," she says. "We need a body of experts, criminal law, justice system, social welfare, immigration services, health, child welfare, housing education, family law…all of these need to come together."
Coming together can result in improved training for Crown attorneys and family lawyers in recognizing the signs of abuse. If mental health experts are involved in the system it can help everyone to better understand how trauma impacts the brain and why women may not immediately flee dangerous relationships or why they often get back together with an abuser, factors the courts often consider when showing leniency to the accused.
"A lot of the time these women are so scared," Bhattacharya says. "When you bring them before a court and a judge they are fearing for their life."
In the same way that human trafficking survivors are faced with the proposition of coming face to face with their trafficker should they decide to testify against them, forcing them to relive their trauma, domestic violence survivors often feel lost and ignored by the justice system.
Currently, the government has a national strategy to prevent and end gender-based violence, approved in 2017. It has provided millions of dollars in support for organizations to help families and survivors across Canada. The strategy has also resulted in justice system changes, including increasing the maximum sentences and reversing the onus at bail hearings for repeat offenders. However, Bhattacharya says this "patchwork" of changes has done little to keep abusive men from being released.
"Domestic violence offenders, more than half of the time, they will breach bail," she says. "They will find a way to convince the judge that they're reformed."
By bringing together the various social and legal systems that are impacted by the rising cases of intimate partner violence, and by confronting built-in historic biases within the entire legal framework, these gaps can be identified, and holistic approaches can be implemented for a path forward, she says.
---
Email: [email protected]
Twitter: @JoeljWittnebel
---
COVID-19 is impacting all Canadians. At a time when vital public information is needed by everyone, The Pointer has taken down our paywall on all stories relating to the pandemic and those of public interest to ensure every resident of Brampton and Mississauga has access to the facts. For those who are able, we encourage you to consider a subscription. This will help us report on important public interest issues the community needs to know about now more than ever. You can register for a 30-day free trial HERE. Thereafter, The Pointer will charge $10 a month and you can cancel any time right on the website. Thank you.
Submit a correction about this story