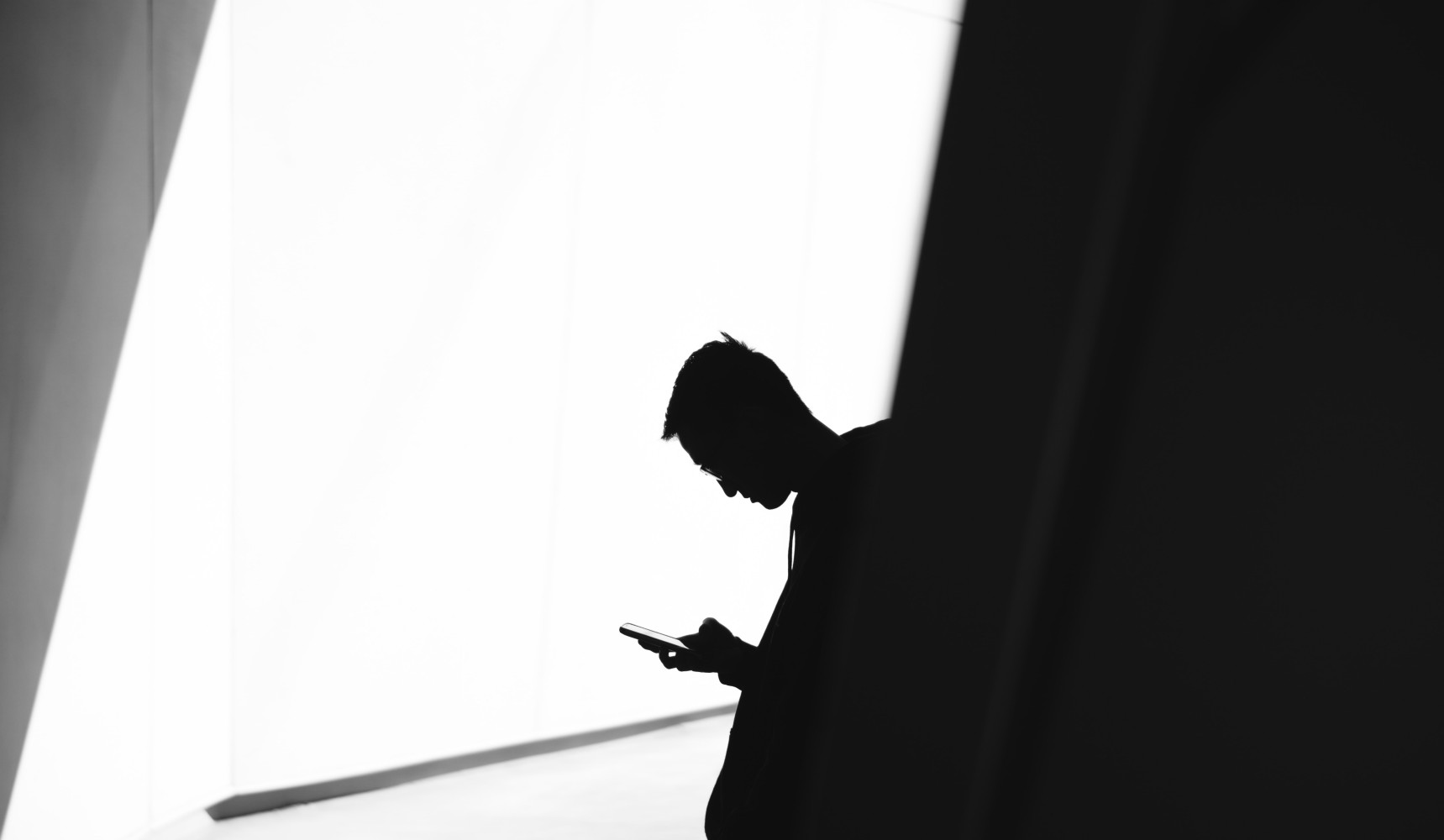 Warren Wong/Unsplash
Preying on the predators: Work of police fighting online pedophiles just got easier thanks to Canada's top court 
Content warning: This story contains details about internet child luring and descriptions of child sexual abuse material that some readers may find disturbing.
---
Mia is not real, but she catches pedophiles.
In an adults-only chatroom, Mia receives a message from a man using the moniker respect_power.
respect_power: hi 

respect_power: asl? [Short for age/sex/location]

mia_aqt98: 14/f/Brampton
Respect_power almost immediately turns the conversation into a sexual encounter; requesting the two meet in person.
He asks about her sexual experiences and whether she masturbates, offering to coach her on how to do so; he sends her a pornographic video; and describes what he would like to do with her.
"U want for ur first time sex to be with someone older then u who knows what he is doing," he writes after she expresses concern about her young age.
He asks her to go to a movie with him—she declines.
"I don't even know u…I nvr chilled wit an older boy b4," she types.
These conversations took place in 2012. "Respect_power" was actually Akash Ghotra, a then 26-year-old medical student, and "Mia" was an undercover officer in Peel Police's Internet Child Exploitation (ICE) unit, using a fake persona that had already been used to capture at least one other child predator.
After three conversations over four days, Ghotra asked to meet up with her again. On November 29, 2012, Mia agreed to "skip school" so he could come to her apartment. Instead of seeing an underage girl as he had planned, he was arrested.
Ghotra immediately claimed entrapment. At trial, his lawyer accused PRP officers of randomly trolling the Internet and manufacturing the opportunity for Ghotra to commit the crime by placing a fictional underage girl in an adults only chatroom. When it comes to the complex legal jargon that surrounds Canada's entrapment law, this is called "random virtue testing" and it is to be avoided by police at all costs, or else their convictions could likely be tossed out by the courts.
Ghotra also attempted to have the courts accept that he believed Mia was an adult woman engaged in role-play.
The arguments by Ghotra's lawyer were quashed at trial. He was convicted in 2016 of internet child luring, and handed a 6-month jail term. But the legal fight did not end there.
The initial trial was followed by repeated appeals. Nearly a decade after the offence was committed, the case landed before the Supreme Court of Canada. In a decision released in April 2021, it agreed with the lower courts and tossed out the appeal.
The case was a significant victory for Peel Regional Police, not only because of the extensive resources expended to investigate and prosecute the crime over so many years, but it formed part of the valuable framework of precedent that guides how police should, and should not, conduct undercover operations.
At a time when online luring and child exploitation are increasing at a disturbing rate, having clear guidelines for how police can work in these digital spaces is critical, especially as investigations continue to get more complicated, particularly when it comes to uncovering those hoarding or dealing in child sexual abuse material (CSAM) as cases increasingly involve larger amounts of data and complex techniques to get around tactics used by pedophiles to hide their actions online.
At the end of November, the Supreme Court of Canada waded into the subject of entrapment once again, offering further protection for officers involved in proactive investigations.
This time, the court dealt with four cases involving four men, all of whom were caught during a sting by the York Regional Police dubbed Project Raphael. All four attempted to meet up with an underage girl at a hotel for sex. They were subsequently arrested and all four tried to argue they were entrapped.
If the sting's title was meant to refer to the archangel Raphael in the Islamic tradition, it was rather fitting. Raphael, or Israfil in Arabic, carries a trumpet and will blow the instrument to announce the Day of Judgement.
On November 24, the Supreme Court tossed out all four appeals, siding with police officers, stating the proactive investigative technique of posing as underage girls online serves an important public interest when done correctly.
"The police must innovate if they are to match offenders' ingenuity," the ruling stated.

---
Men who have no qualms about meeting up with an underage girl for sex are starting to get wise to certain police tactics.
In portions of chat logs released as part of the Supreme Court of Canada rulings into the four Project Raphael cases, two of the men who tried to meet with an underage girl, suspected they may be speaking to someone in law enforcement.
On October 24, 2014, Muhammad Abbas Jaffer had such suspicions when messaging "Kathy", who had posted an ad on Backpage.com, describing herself as a "Tight Brand New girl".
Kathy was really an undercover officer (UC).
UC: . . . how old r u

Jaffer: 22 

UC: . . . well im not quite 18 yet r u ok with that 

Jaffer: Yeah I'm ok . . . but how much younger are u? 17?

UC: im turning 16 on sunday but I look 18

Jaffer: Um . . . ok but how do I know you're not a cop?

Jaffer: I really don't want to get in trouble ya know

UC: and i definitely don't want trouble

Jaffer: Ok can I ask why you're escorting if it's ok with u? Usually people your age don't know about this industry

Jaffer: Just curios

UC: my friend got me into it . . . i just need the money i dont do this all the time its my second time honestly i need the money :)

Jaffer: I see . . . I like that you're honest. I can trust u then :). So I'll come then but please please let's keep this between ourselves.
A similar exchange took place between an undercover officer and Erhard Haniffa, another man caught during Project Raphael, in March of 2016.
UC: r u ok if im not quite 18 yet?

Haniffa: Is this like a cop thing or something?

Haniffa: Can u (sic) call u?

UC: .no silly

Haniffa: How old r u?

UC: im 15 to be hones but I look older hun

Haniffa: Mm

Haniffa: Ok so where will u be working?

UC: why the mm babe

Haniffa: As in mm ok
There is a peculiar fact about these cases that sets them apart from other types of police work: They are rare examples where an individual can be charged with a crime—without a real victim.
Homicide, assault, sex crimes, with all other types of violent crime, there is a clear victim, even fraud or property crime, a real human is impacted by the criminal acts of another. But in this case, there is no victim, only the police.
Which raises a number of particularly sticky ethical questions about these investigations, and calls for strict requirements about their implementation online.
"How the police act on the Internet may matter as much or more as where they act," the Supreme Court states.
Similar questions have existed in the physical space surrounding proactive investigations into things like drug trafficking or solicitation, but the digital world adds an entirely new, more complex dimension to these investigations and how many individuals they can potentially ensnare.
During Ghotra's appeal, his lawyers described the offence as a "totally police-created crime".
In their ruling, the nine Supreme Court judges who unanimously dismissed the four appeals in Project Raphael stated that "at its core, the entrapment doctrine recognizes that sometimes, 'the ends do not justify the means'".
The "ends" in these cases are obvious—the successful arrest of potential child predators—but the "means" are rife with potential pitfalls, especially on the internet.
Both Ghotra, and the Raphael cases hinged on whether it was right for police to pose as underage girls online—as an individual in an online chat room in the Ghotra case, and through online advertisements posted on the escort page of the now-defunct website Backpage.com—or if this investigative technique was essentially creating an opportunity for someone to commit a crime they may not have otherwise, which is the foundation of entrapment.
Police need one of two things to avoid a charge being dropped as a result of entrapment, either a bona fide investigation needs to be ongoing—resulting from acquired evidence or a tip—or the undercover operation has to occur in what is known as "predicated space". This is an area where the crime being investigated is known to occur. So in the physical world, this could be an alleyway in a city where drug deals are widely known to take place, or the street corner where solicitation is common. Police could not approach people randomly on the street to ask for drugs or sex, but in one of these predicated spaces where this crime is known to happen, then under the current entrapment doctrine, this is permissible.
"Police are allowed to go there and offer an opportunity to commit an offence because that's why people are there," Det. Andrew Ullock, the lead detective of Peel Police's ICE unit, explains.
Having this physically defined space is crucially helpful for investigators, as it not only keeps the scope of the investigation to a finite area, but can limit the number of innocent civilians who could be caught up in a police investigation.
This is particularly concerning in the online realm as there can be significant privacy implications for an individual who may be unaware their activity is being tracked by the state, and in these cases, their intimate communications could form part of a police investigation, even if they break off communications when they learn they are are communicating with an underage girl—which the vast majority of people did during the 20 days of Project Raphael between 2014 and 2017.
"In an era when a single Tweet may attract more traffic than an entire mall, the parameters of a virtual space may be a poor proxy for the scope of a police investigation," the Supreme Court ruling stated.
With a growing number of offences occurring across the internet in a variety of different chat rooms, apps and even through video games, the question of what constitutes predicated space online and how police should operate within it, has been debated before the courts for years.
Thankfully, the entrapment question is becoming increasingly simple for police officers in Canada. The Ghotra appeal being dismissed at Canada's highest court contributes to a growing precedent that is making it easier for officers to understand the do's and don'ts of online luring investigations.
"We like it when the rules are clear for us. 'You're allowed to do this, you're not allowed to do this.' Great, that's easy for us to follow," Det. Ullock says. "The old rules apply just fine, which is actually a good thing because it means as police officers we're already familiar with it, so we're glad to hear the court say that…it means we don't need to relearn anything."
While increased reporting has contributed to a rise in the known instances of child exploitation and child pornography, the data indicate the number of these crimes is indeed increasing in frequency in Canada.
(Statistics Canada)
This is what makes the recent Supreme Court decision so significant. It not only adds to the precedent, but it has bolstered the legal literature around what can be classified as predicated space online and how police are able to conduct themselves within these complicated cyber realms, which are proliferating across the internet.
In Project Raphael, the online ads created by York Regional Police officers were placed on Backpage.com, a website the lead officer of the operation, Inspector Thai Truong, knew to be frequented by minors advertising sexual services, especially in the section for those posting ads for escorts.
"The volume of illegal activity on the platform was immense," the ruling stated. "And much of it was apparently underage, a reality reinforced by Insp. Truong at every turn."
One of the lawyers in the case argued that Backpage was too broad a space to support a reasonable suspicion that the platforms police were conducting their investigation in were online realms where criminal activity was frequent. The minimum age someone can list in an ad is 18, making it difficult to determine which platforms involved underage girls.
But the Supreme Court disagreed, stating the experience of Insp. Truong, who spent years investigating the sexual exploitation of minors in York, and his interviews with hundreds of sex workers he helped over his career, were enough to validate the investigation because there was evidence the online spaces being monitored frequently involved underage girls. The court also made the critical distinction between the investigation taking place on the entirety of the Backpage website, and where the investigation actually took place, which was the subdirectory for those seeking escort services.
"The possibility of creating subspaces like this—such as postings, messages or hyperlinks within a broader website—suggests that the descriptions of online spaces may be more dynamic than those of physical spaces," the ruling stated. "And it suggests that the ways subspaces are embedded in, or relate to other online spaces may be critical for understanding how the space of an inquiry was 'premised upon and tethered to reasonable suspicion."
The distinction between different sections of a website—or subspaces as the Supreme Court describes them—may seem simple to the modern, tech-savvy individual, but when it comes to the courts and legal precedent, this is an incredibly important differentiation that can now be used to support other investigations into the workings of similar websites—such as LeoList, which popped up after Backpage was shut down by the FBI for its links to human trafficking and exploitation.
York Police Chief Jim MacSween described the ruling as an "absolute validation" of Project Raphael, "which was a ground-breaking investigation.
"In its decision, the Supreme Court clearly recognized the need for police services to adapt their investigative techniques to address the rise of the online child sex market," the Chief said in a released statement. "This ruling sends a clear message to law enforcement across Canada to continue their innovative efforts to protect our most vulnerable before they are victimized."
The ruling comes at a time when child luring and other offences are on the rise across Canada.
A new analysis compiling police-reported data on online child sexual exploitation from 2014 to 2020 reaffirms what experts have been saying for years, that these abhorrent crimes are spreading. But it goes beyond that, with figures exposing disturbing trends in the online victimization of Canada's most vulnerable; leaving many questions about how to best measure and police these troubling crimes.
Released by Statistics Canada in May, the report includes a number of disturbing findings:
the rate of police-reported incidents of child exploitation and abuse have nearly tripled since 2014
there have been over 40,000 incidents of online sexual offences against children, and child pornography cases since 2014; 73 percent of victims were young girls between the ages of 12 and 17; 13 percent were under the age of 12
police-reported child pornography cases spiked 35 percent in 2020, the first year of the pandemic; online child sexual exploitation and abuse increased 28 percent in 2020
85 percent of child pornography incidents were not solved; meaning neither a victim or an accused could be identified
between 2014 and 2020 only 36 percent of charges laid for child sexual offences committed online resulted in the accused being found guilty.
The scale of this problem, and its ripple effects on the lives of children place immense weight on proactive police work that can take these offenders off the streets—or the internet—before they are able to harm potential victims.
"Research on the effects of online child exploitation has found that victims of this crime often suffer a range of negative impacts including psychological difficulties, negative sexual development and subsequent substance misuse and depressive symptomology," writes Dyna Ibrahim, author of the report with the Canadian Centre of Justice and Community Safety Statistics. "Additionally, victims of online child sexual exploitation continue to experience victimization through the actual or threatened re-distribution of their images, long after any contact abuse has ended."
Between 2014 and 2020, there were 10,739 incidents of online sexual offences against children, and 29,028 cases of online child pornography. It remains unclear just how many victims these numbers represent. Perpetrators are often charged with more than one offence against the same victim. But similar to other sexual exploitation crimes like human sex trafficking, child pornography and online exploitation are vastly underreported, suggesting the true number of instances in Canada is larger than what the report is able to portray.
"Generally, only a fraction of sexual offences come to the attention of police and, subsequently, the courts," Ibrahim writes. "Further, when a sexual offence involves a child victim, the incident is even more likely to be underreported." This is due to the inability of very young children to report cases on their own, or a lack of knowledge on how to report such matters to police.
On November 30, a group of 27 police organizations across Ontario announced the results of Project Maverick, an extensive joint operation into sexual abuse and exploitation of children online, which included 255 investigations, resulted in 168 search warrants and 428 charges laid against 107 people.
A total of 61 victims were identified during these investigations.
"Our primary goal in the Peel ICE Unit and in the Provincial Strategy is not just to find those who consume child pornography. Our main goal is to find and rescue child victims whose abuse so often goes undetected. Those who consume child pornography and/or seek out inappropriate online interactions with children are dangerous to children, full stop," Det. Ullock states in a press release.
"Child pornography consumption should never be confused as something that is a passive act, all the children in the images are real victims and all consumers of the material are indifferent to their suffering and abuse. Citizens should use the results of Project Maverick to remind themselves that online child sexual abuse is a pervasive problem that impacts everyone, and to ensure they take steps to keep their children safe both when they are online or when interacting with others in person."
---
Email: [email protected]
Twitter: @JoeljWittnebel
---
COVID-19 is impacting all Canadians. At a time when vital public information is needed by everyone, The Pointer has taken down our paywall on all stories relating to the pandemic and those of public interest to ensure every resident of Brampton and Mississauga has access to the facts. For those who are able, we encourage you to consider a subscription. This will help us report on important public interest issues the community needs to know about now more than ever. You can register for a 30-day free trial HERE. Thereafter, The Pointer will charge $10 a month and you can cancel any time right on the website. Thank you
Submit a correction about this story