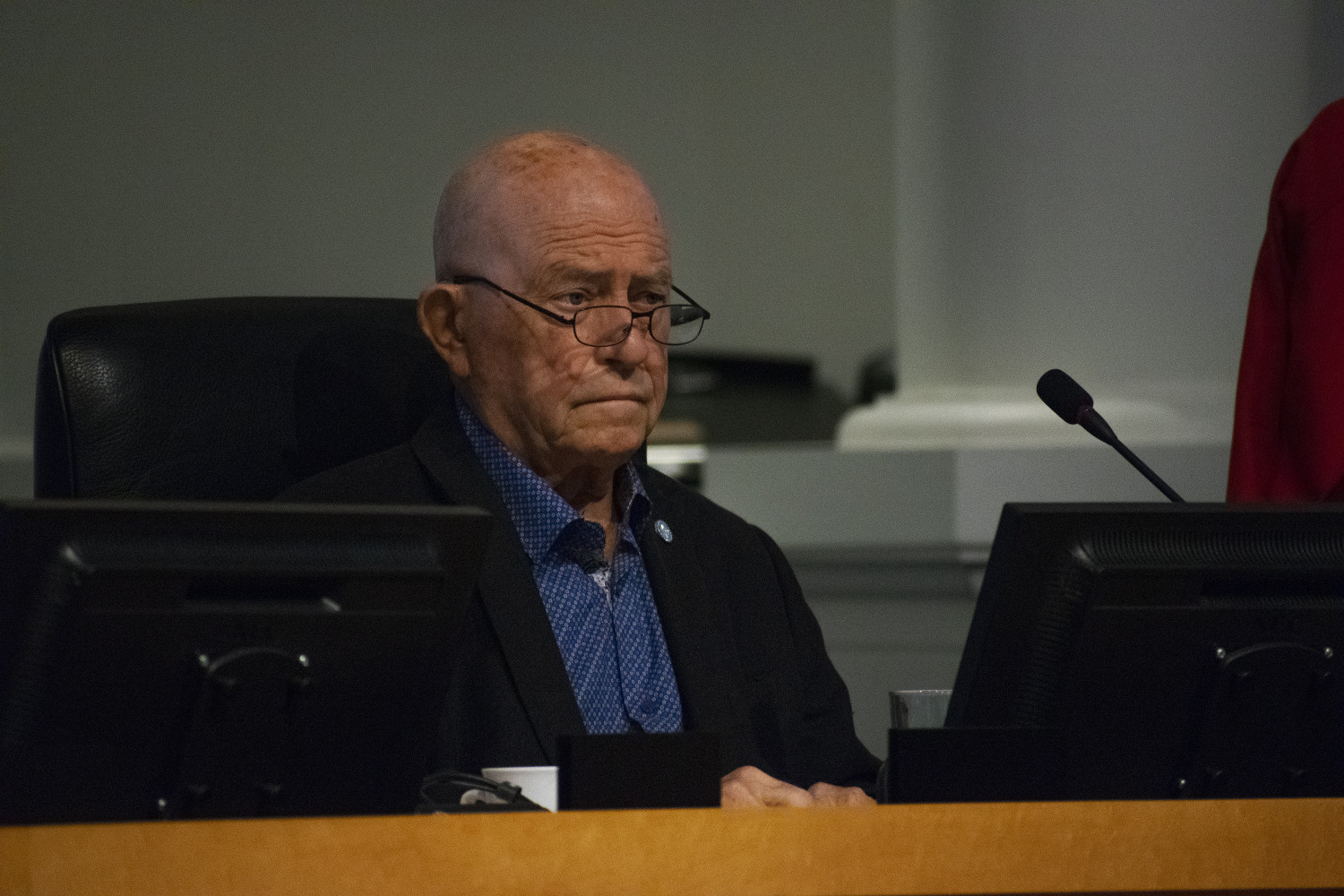 Alexis Wright/The Pointer files
Former Mississauga councillor Karen Ras sues Ron Starr, City for $686K; alleges officials, Mayor Crombie failed to protect her
Mississauga Mayor Bonnie Crombie and City Manager Paul Mitcham are facing disturbing allegations in a lawsuit filed by former councillor Karen Ras.
Ras resigned early this year following her allegations that former councillor Ron Starr had repeatedly harassed her throughout much of the previous council term, and allegedly scratched her car multiple times in a City Hall parking lot. Starr has denied the allegations. The City's integrity commissioner, who mishandled the case, eventually found Starr, on a balance of probabilities, according to available evidence, scratched her car on one occasion (he did not make a determination on other alleged incidents involving the car).
A recent lawsuit filed by Ras in response to a series of events she alleges took place over the course of the last three years, claims she "resigned, involuntarily, and was constructively dismissed from her role."
"It was an implied term of Ms. Ras's employment as a Councillor with the City that it would maintain a workplace free from harassment, provide a safe and healthy work environment, and conduct an unbiased, fulsome and transparent investigation into any complaints of harassment or bullying."
However, the former councillor's claim against the City and Starr argues she was forced to resign because of the toxic environment the City created for her as a result of how the situation was handled.
Leaders were supposed to maintain a safe working environment.
"The City failed to do this, thus condoning an environment [where] Ms. Ras could no longer continue in her role nor could she continue to serve the public," the claim states, adding that because Ras "was left with no choice but to resign," she was unable to fulfil the remainder of her term on council.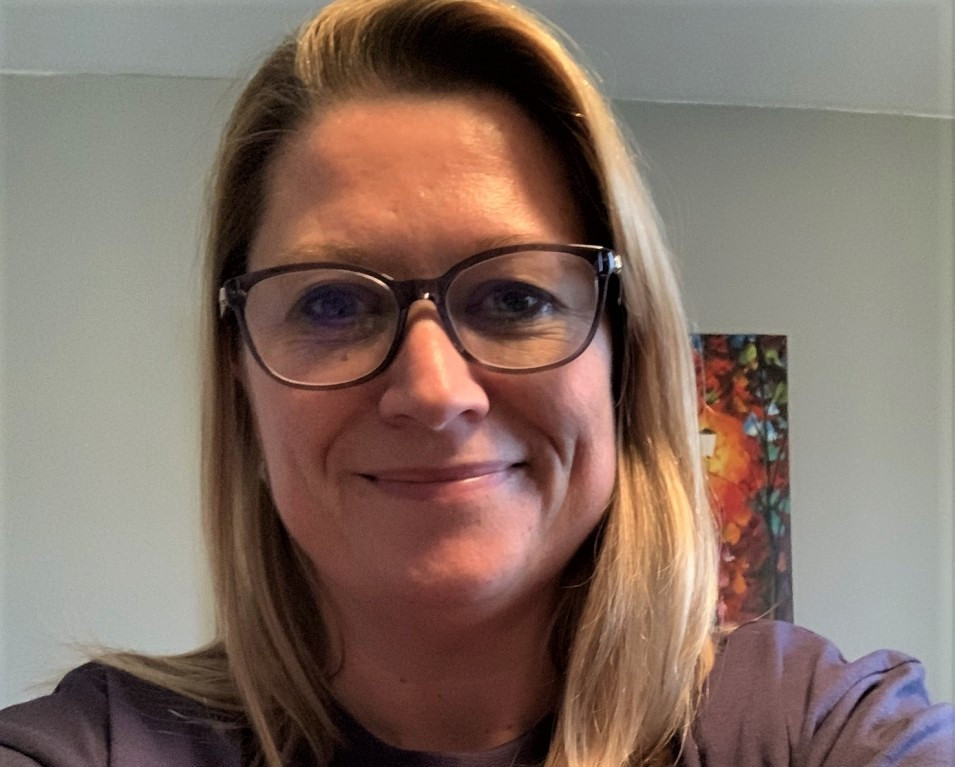 Former Mississauga councillor Karen Ras resigned in January of this year after she says she failed to get assistance from senior City of Mississauga staff members to deal with her allegations of harassment.
(Karen Ras/Twitter)
As a result of feeling cornered, Ras is seeking 10 months' compensation – $86,303 in damages for constructive dismissal – including benefits that she would have received during the remainder of her term on Council. She is also seeking $500,000 in punitive damages from the City.
The claim alleges it was only after her resignation and the public outcry caused by media coverage that any action was taken in order to address complaints that were previously brought to the City.
The lawsuit alleges that, "Feeling frightened, concerned for her safety and entirely unsupported by City Management, on September 12, 2021, Ms. Ras reached out to the Integrity Commissioner, Robert Swayze ("Mr. Swayze"), to speak to him about the alleged harassment that she had experienced by Mr. Starr over the course of several years."
Swayze was responsible for investigations into alleged violations of the Code of Conduct members of council are obligated to follow, which includes requirements to ensure the workplace is free from discrimination and harassment.
"Although Mr. Swayze was sympathetic to Ms. Ras's situation, he determined that the scratching of her vehicle by another Councillor was not a violation of any rule in the Code of Conduct," the lawsuit alleges.
"On September 24, 2021, Mr. Swayze advised Ms. Ras that if a complaint were to be filed, he would be required to dismiss it in confidence," the lawsuit's statement of claim, details.
Shocked by his response, Ras voiced her disappointment, asking if Swayze would be recommending changes to the code in the event a situation of her circumstances would be captured in the future.
According to the claim, Swayze did not respond.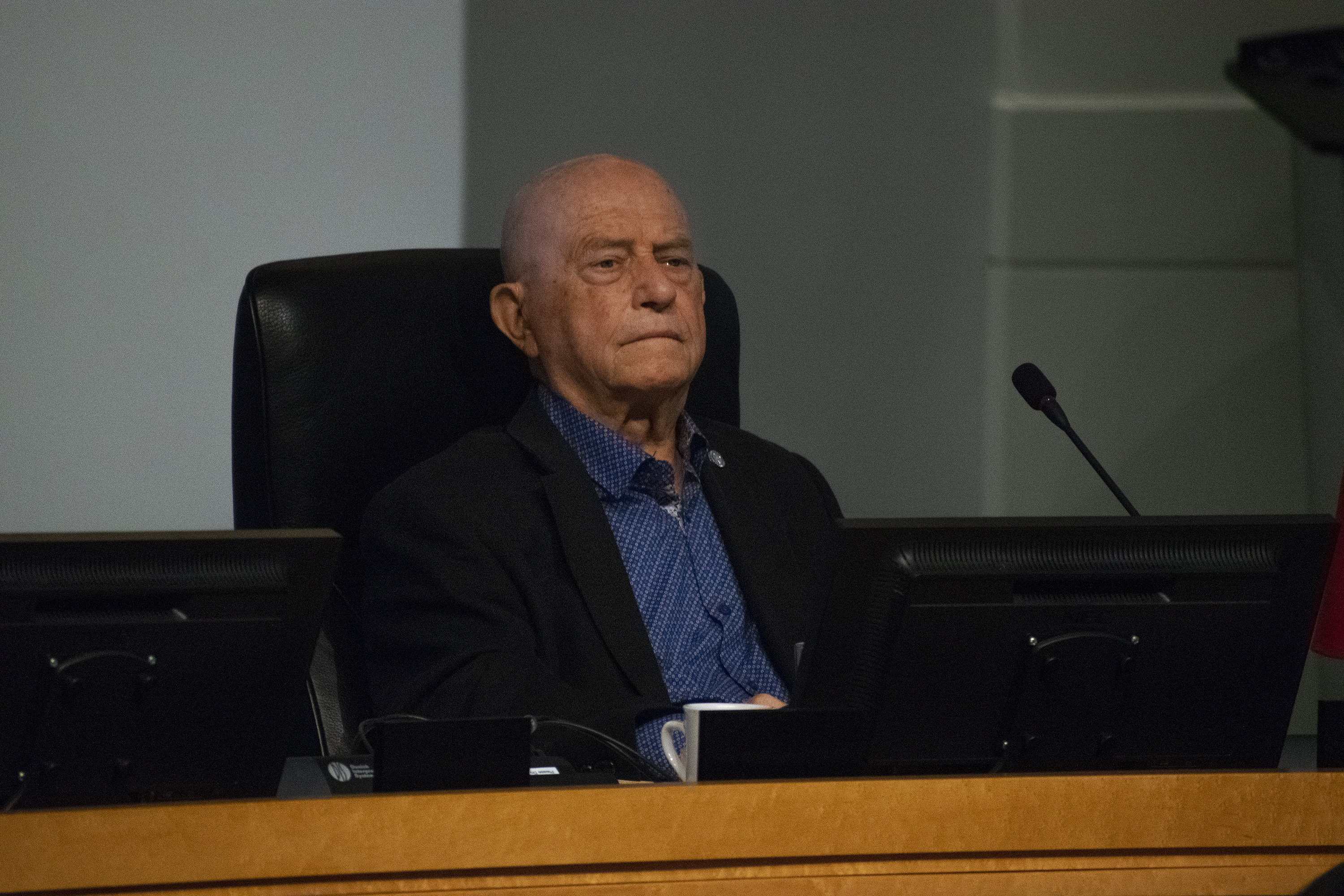 Former councillor Ron Starr has repeatedly denied the allegations against him.
(Alexis Wright/The Pointer files)
When Ras challenged Swayze about why Rule 12 of the Code of Conduct—which makes clear council members cannot abuse, bully or intimidate anyone and that it is their responsibility to ensure a workplace free from discrimination and harassment — was not considered, he claimed the matter was a criminal issue for the police to deal with, not him, according to the lawsuit.
The statement of claim's allegations raise concern over the culture inside City Hall, especially for female employees and politicians.
"The Mayor, Bonnie Crombie, as well as many others on council, were aware of the situation. However, no action was taken to address it in order to provide Ms. Ras with a safe and healthy work environment," the lawsuit alleges.
Ras describes feeling paralyzed due to the alleged lack of support.
In September 2021, Ras encountered Starr in person for the first time in a while at a Credit Valley Conservation committee meeting where she stated she "felt anxious and experienced extreme nausea as a result of being in the same room" as Starr.
The claim notes Ras spoke to Mitcham and legal counsel Andra Maxwell to update them on the situation. She told them that she was concerned about the matter and felt that the integrity commissioner's inaction would allow the harassing behaviour to continue, the lawsuit details.
"Mr. Mitcham and Ms. Maxwell were entirely unhelpful and unresponsive to Ms. Ras's concerns," Ras alleges in her claim. "They were fully aware of the situation and declined to get involved or intervene in any way, arguing that matters related to the Councillor Code of Conduct were under the purview of the Integrity Commissioner. They also were aware that Mr. Swayze was not willing to undertake any investigation."
In the claim, Ras explains her reason for resigning.
"Frustrated by the City's lack of support and overwhelmed by her extreme anxiety inability to sleep and fear as a result of Mr. Starr's actions, Ms Ras felt she had no choice but to leave the City for employment elsewhere."
The claim suggests the City and Mayor Crombie only took Ras's allegations seriously after she went to the media.
"On February 2, 2022, City council passed a resolution requesting that Mr. Swayze conduct an investigation into Ms. Ras's allegations and requested that Mr. Starr take a leave of absence until the investigation was complete and a report was presented.
Mayor Crombie made the following statement to the media during a press conference on February 3, 2022:
'I am disappointed and frankly very angry about the disturbing allegations that Councillor Ron Starr repeatedly vandalized former Councillor Karen Ras' car in a secure parking garage at city hall... It's also sad that this was one of the reasons that led to Councillor Karen Ras' resignation from council. This is flagrant bullying and harassment and has no place at the City of Mississauga or in any workplace.'"
Ras alleges Crombie failed to protect her.
"In the press conference, Mayor Crombie acknowledged that she knew about the repeated harassment that Ms. Ras experienced and failed to take appropriate action to address this. She expressed her regret that she did not 'push harder for the integrity commissioner to investigate'."
In an email to The Pointer, a City spokesperson confirmed "the clerk's office has received the claim, but it has not yet been considered by Council, therefore, staff has no comment."
When asked if Crombie would comment on the lawsuit, the spokesperson wrote, "as this is currently before the courts and in litigation, it would be inappropriate for Mayor Crombie to comment on this matter."
In July, after Swayze found Starr, on a balance of probabilities, scratched Ras's car on at least one occasion, Council eventually voted to suspend Starr without pay for two months.
Starr has denied the allegations against him from the beginning and had been pursuing his own legal challenge against the City to reverse Swayze's findings, which are not legally binding and have never been tested in court. Council voted last week to settle the matter with Starr instead of dealing with his claims in court.
Starr did not immediately respond to requests from The Pointer about Ras's lawsuit, however, during a discussion earlier this fall on The Pointer's Ballot Vox podcast, he stated, "I am challenging the integrity commissioner because the evidence as per the public statements by our lawyers do not indicate that anything did happen, and I have taken the position that nothing did happen." His case will now be settled out of court, following the council decision last week.
In her claim, Ras maintains Starr scratched her vehicle eight times over the course of a three-year period (the integrity commissioner's findings only dealt with one incident) and has filed a $100,000 claim against the former councillor.
In an email, Kathryn Marshall, the lawyer representing Ras in the lawsuit, said "my client looks forward to justice."
---
Email: [email protected]
Twitter: @mcpaigepeacock
---
COVID-19 is impacting all Canadians. At a time when vital public information is needed by everyone, The Pointer has taken down our paywall on all stories relating to the pandemic and those of public interest to ensure every resident of Brampton and Mississauga has access to the facts. For those who are able, we encourage you to consider a subscription. This will help us report on important public interest issues the community needs to know about now more than ever. You can register for a 30-day free trial HERE. Thereafter, The Pointer will charge $10 a month and you can cancel any time right on the website. Thank you
Submit a correction about this story