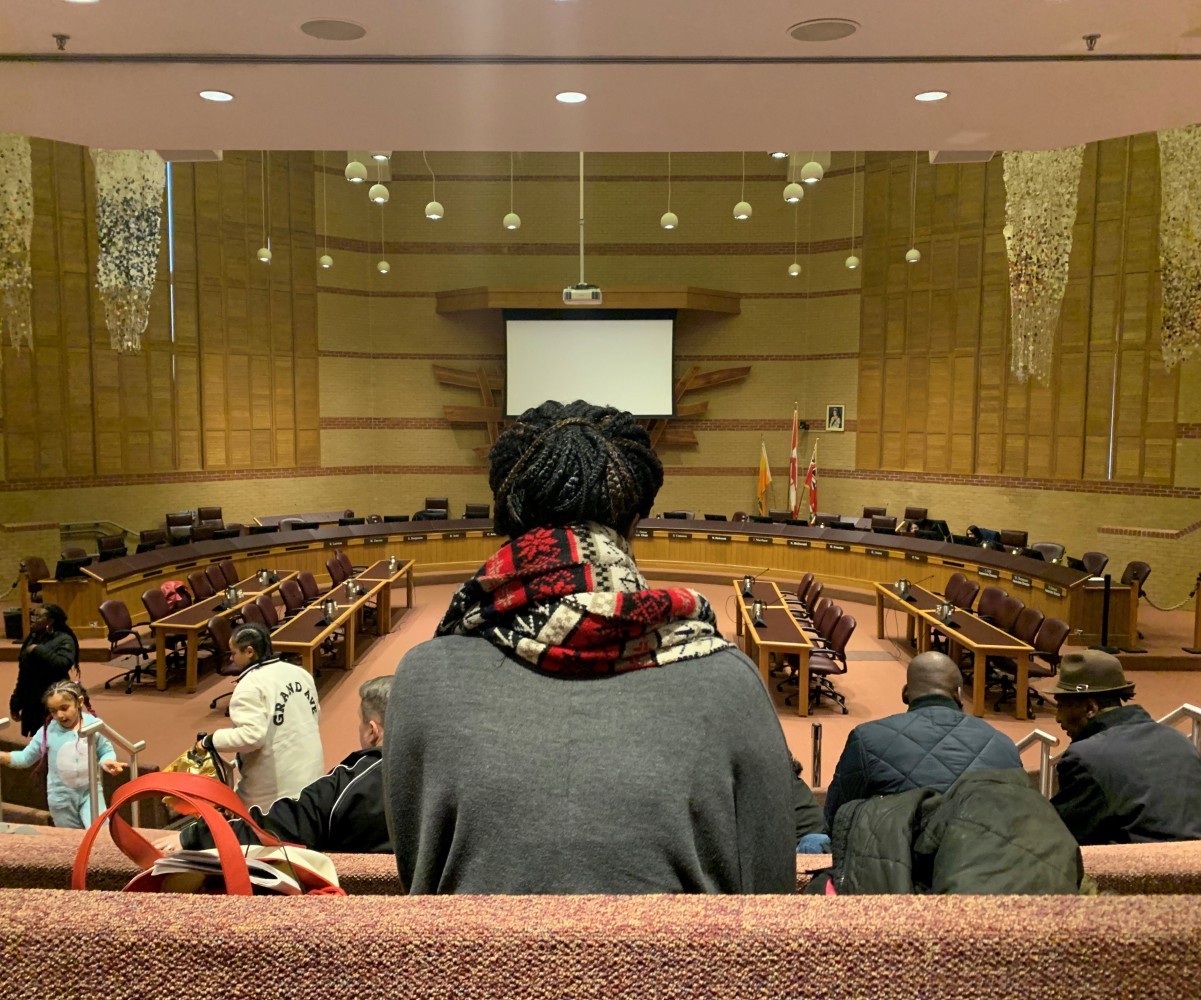 The Pointer files
PDSB trustees learning how to do their job, after decades of harm done to Black students 
Last month marked two years since independent investigator Arleen Huggins filed her report on the Peel District School Board's commitment to eradicate decades of systemic discrimination ingrained deeply within the board's disturbing culture.
The 26-page report detailed what action had been taken by trustees and senior staff since Minister of Education Stephen Lecce ordered the board to complete 27 binding directives to eliminate the toxic and often racist behaviour found within the Peel District School Board.
Huggins' findings were as damning as the previous investigation by the ministry and concluded the board's leaders lacked the "capacity and perhaps even more importantly the will" to address the ongoing equity crisis in Canada's second largest school board where 85 percent of its more than 155,000 students identify as a visible minority. After the ministry's review found evidence of jaw-dropping racism (Black students suspended for wearing hoop earrings and hoodies while white students faced no such punishment; Black students routinely prevented from taking courses that lead to university, despite their academic performance; white students overrepresented in gifted and other beneficial programs) that for decades had kept opportunities away from visible minority students, Lecce appointed Bruce Rodrigues to take over governance of the board from trustees. He was empowered to ensure the completion of 27 ministerial directives, aimed at ensuring visible minorities (particularly Black and Indigenous students) are given a safe and inclusive environment to learn in.
Around the time the directives were laid out, some trustees and the former director of education, Peter Joshua, displayed behaviour that left many stakeholders speechless. Joshua, who was eventually fired, and some of the trustees and senior staff initiated legal action against Black advocates who had used social media to help expose racism within the board. The chair of the trustees, Brad MacDonald, later said an apology he issued on behalf of the board, had been forced upon him by the ministry.
And one of the trustees, Robert Crocker, called the move to end streaming, which gave white students benefits and directed Black students to less academic options, "political".
Huggins found trustees who had for years tried to maintain the status quo were not interested in change, were not cooperative, deflected blame and denied any wrongdoing.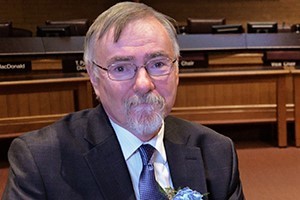 PDSB Trustee Robert Crocker
(PDSB)
One particularly contentious topic was Directive 19 which aims to eliminate the practice of streaming that internal board statistics confirmed disproportionately affected Black students. Crocker said ending streaming would set the bar "lower" in subjects if certain students are allowed to take them.
Even though the Province's evidence clearly showed many visible minority students were unfairly cut off from crucial educational opportunities because of streaming, Crocker would not accept the need to end the practice.
MacDonald told Huggins the following after formally issuing the apology under the directives: "[The] community has been after us, it is against our human rights to force us to apologize."
Effectively, the chair of the organization issued a false claim, publicly, when he apologized, instead believing Black communities were "after us" and that he and his colleagues were being forced to say sorry.
A string of incidents supported Huggins' findings: Trustee William Davies who used a racist, derogatory term for a school with a large Black student body, referred to McCrimmon Middle School in Brampton as 'McCriminal' and was eventually forced to admit he used the term; Trustee Sue Lawton shut down Black parents at a public meeting, claiming Davies never used the term, only to be exposed when he later acknowledged that he used the racist term; Lawton has refused to apologize.
In August, nine of the 12 elected trustees sent a letter to the province to cease its direct oversight, stating it has gone on much longer than they "anticipated or desired."
The five-paragraph letter that was shared with The Pointer is simple: the nine trustees believe Rodrigues has overstayed his welcome on the board.
"We the undersigned, nine of the twelve democratically elected PDSB Trustees, now ask the Minister to withdraw the Supervisor and promptly return us to the roles which Peel voters chose us to fulfill," the letter reads.
The Ministry denied the request, responding that there has been progress, but there is "more to do."
"That is why the Board will remain under supervision until the Minister — and the broader community — is satisfied that his Directions are fully addressed and fulfilled, specifically when it comes to combating racism," Caitlin Clark, Ministry of Education spokesperson, previously told The Pointer in an email.
According to the Ministry, Rodigues will be removed once the 27 binding directives have been completed. Advocates are now concerned the board is rushing the process.
Idris Orughu has been pushing for transformational change within PDSB and told The Pointer he is deeply concerned about how quickly the board has been checking the boxes.
"At the same time I'm not really surprised by this group of people," he said. "If we are genuinely dealing with people who are sorry for what they did then there can be transformations, but [they] spoke up, pushing back in so many ways."
On May 25 at a PDSB board meeting Directive 6 - Trustee Annual Learning Plan was discussed and deemed complete. The short four-page report outlines four main categories trustees had to complete on an annual basis to continue complying with the Ministry's directives.
Trustee Kathy McDonald, the driving force who for years has demanded equity for students, told The Pointer the recent report needs to be understood in the right context.
"I think that this round in our annual learning plan, it is more about basically telling us about our duties and obligations," she said.
The Trustee Annual Learning Plan focuses on the responsibilities of board members: conducting suspension and expulsion hearings; developing and planning a budget and understanding the Trustee Code of Conduct.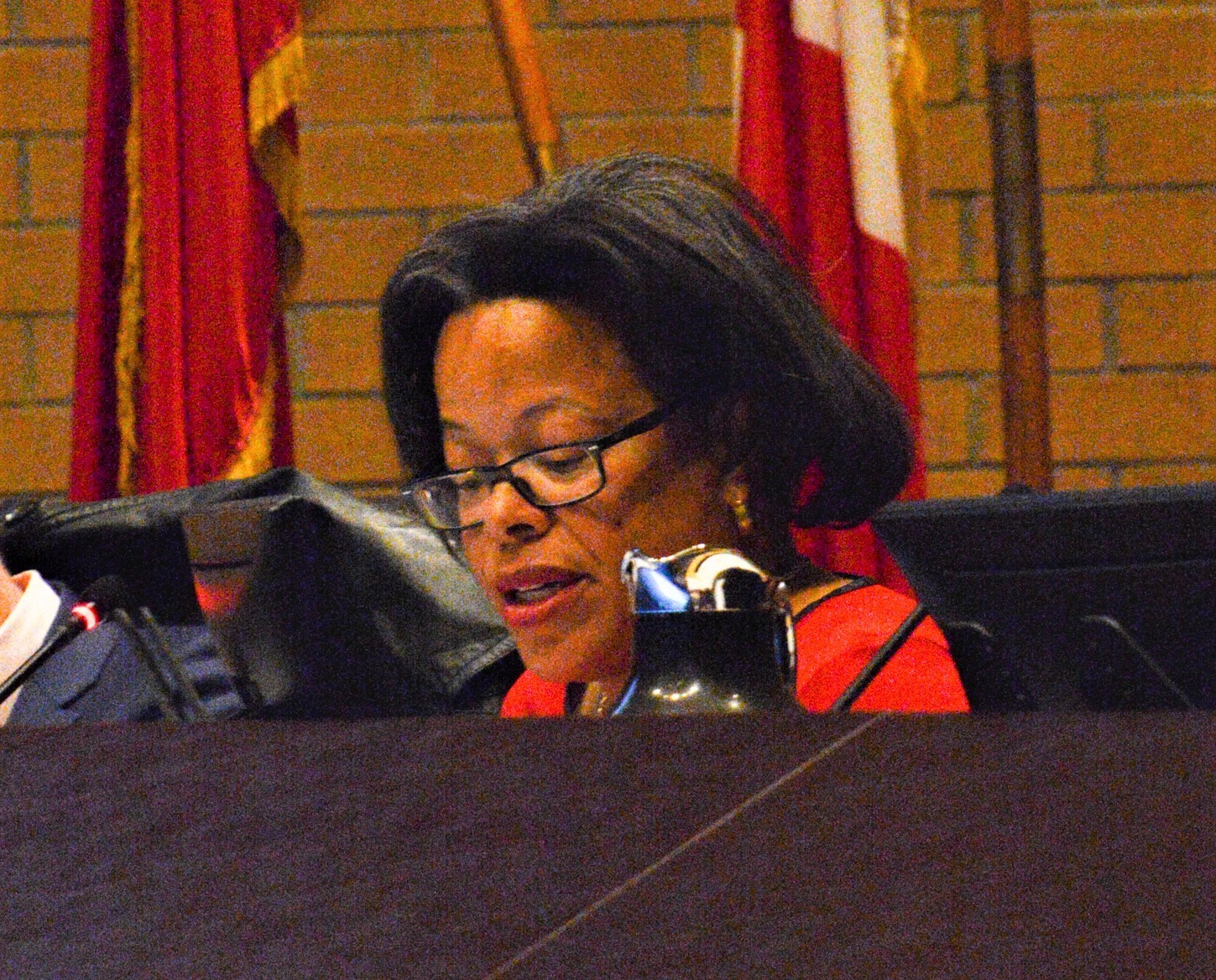 Trustee Kathy McDonald tells The Pointer the short report given to the board did not explain fully the workshops and training she and the other board members participated in.
(The Pointer files)
She explained Directive 6 as a way to restructure the governance of the board in order to change the policy that had been governing the trustees for decades. For example, McDonald said, the financial training they did focused on how to plan budgets through an equity lens, making sure all schools were given the same opportunities, not just those in certain areas of Peel.
McDonald said the Ministry had asked all boards, in the past, to develop an anti-racism policy but at the time Joshua, PDSB's since fired director, had not made any move to implement one. McDonald said this is an example of why trustees should go through training related to their job description to understand what policies must be implemented and the importance of their conduct.
"So we're looking at how we as trustees should be doing our roles, and ensuring that we are having good oversight."
Even with the turbulent past, McDonald said change is finally starting to happen, to ensure policies align with legislation meant to keep all students safe.
"[For] the first time I really see a change, like the culture really changing," she said. "I see frameworks in place for creating changes."
According to the recent report, trustees received training on February 8, to begin understanding their responsibilities so future directives and strategies can be implemented.
Charline Grant of Kedz Consulting, a firm focusing on equity work within corporations and organizations including school boards, says there are lots of low hanging fruit to implement right away to ensure problematic cultures are changed.
"Audit the books that they use, and any book that has the N-word remove that," she told The Pointer. "Put more Black authors in your library. That's easy."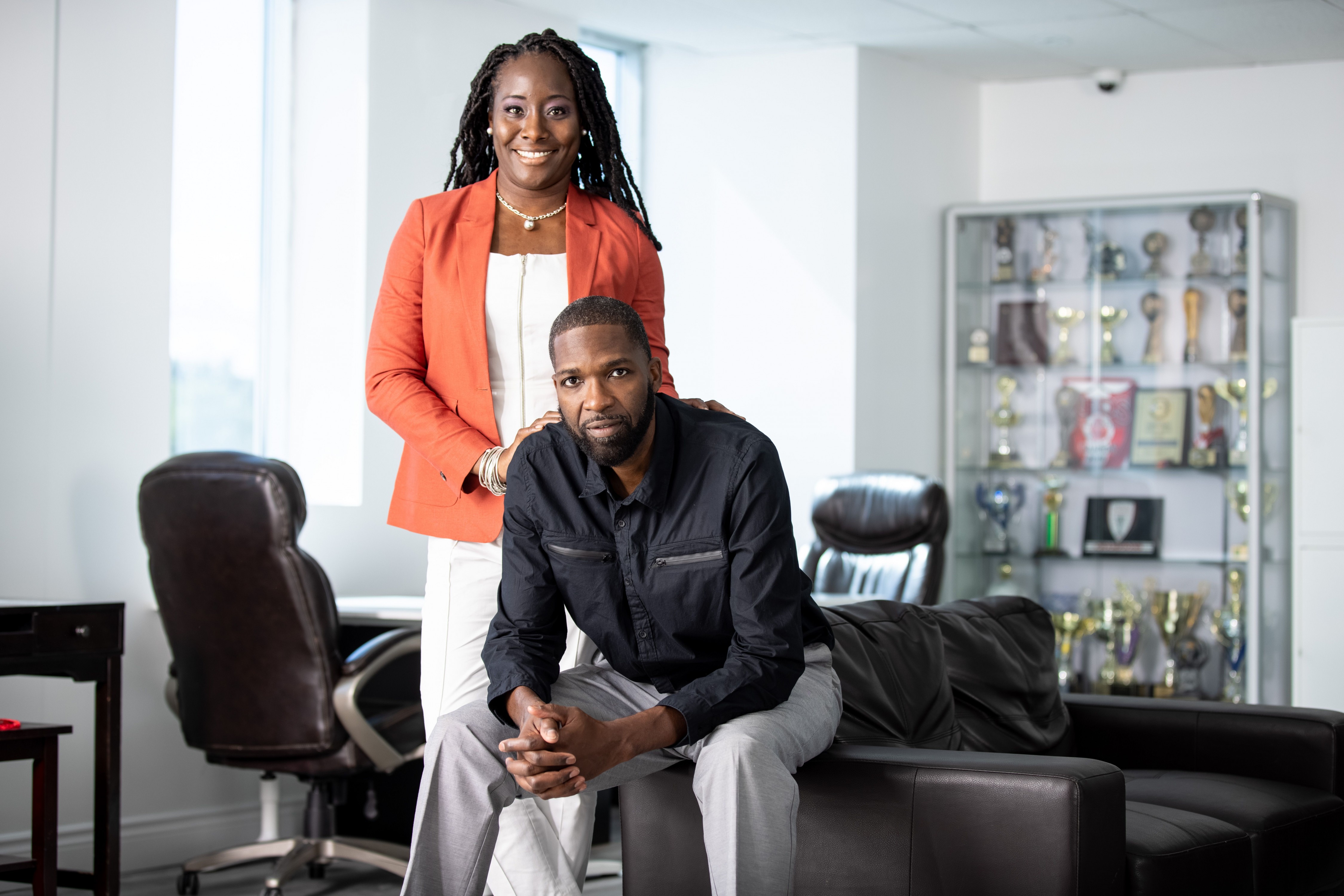 Charline Grant and her hudband Garth Bobb set out to advocate for their son who was discriminated against within the York Region District School Board.
(Contributed)
Grant is unimpressed with the amount of money school boards spend to find the same thing: racism exists within their culture.
"Personally, I think it's a waste of money when each board decides to do their own [internal review], we could literally take what was done in other boards, because it's the same across the board," she said.
Grant started her consulting firm after having her own issues with racism in the York Region District School Board. She runs the company with her husband Garth Bobb, and the two now work with companies and organizations to review policies through an equity lens.
When Kedz Consulting partners with corporations or public sector bodies the first questions Grant asks are: "When was this policy created? Was anyone that looks like me at that table? Who is the policy created to protect and who the policy would harm, if it's exercised the way it is meant to exercise?"
Her company has clients such as RBC, Microsoft, the Province of Ontario, York University, the Ontario Society of Chiropodists, York Regional Police, York District School Board and the Ontario Ministry of Education.
On December 8, PDSB trustees participated in a program delivered by Nadya Tymochenko from the law firm Miller Thomson. It touched on budget development and planning which was followed up with another workshop delivered by Tania Alatishe-Charles, a PDSB controller of finance support services.
The recent public report outlined three additional training sessions the trustees took part in, including an anti-racism policy review March 8, a caring and safe schools policy review March 23 and a human rights policy review April 20.
Orughu is concerned about how measurable the training has been and if completed online how the public will know if everyone truly understood the workshops, or if they intend to actually incorporate the teachings into their decision making.
"Why I'm somewhat skeptical on the completion of this is because of how huge and important this is [for the] trustees' function," he told The Pointer. "I do not believe that doing this virtually allows them to understand what they are learning."
He is also unclear about how the board can measure a trustee's degree of comprehension, considering how crucial their conduct is to the well being of all students.
"I think the magnitude of this particular task is not one that should be taken for granted," Orughu said. "How do we measure comprehension or participation and engagement? Remember, we're dealing with people who are hostile to any kind of transformational change, we're dealing with people who are completely in opposition to any kind of political change. People who are not friends with our community."
The report from PDSB staff did note all sessions were recorded so trustees that could not attend could view the instruction at a different time. It's unclear from the report if staff followed up with trustees who missed the original training to confirm they absorbed the material. There is no indication of who missed sessions and what is being done to ensure compliance. The reality, advocates told The Pointer, is that some trustees simply don't care about equity, and that's why the board is in the current situation.
The Trustee Code of Conduct is supposed to be finalized in November, when the newly elected trustees (the municipal election is October 24) would undertake the training. In addition the new trustees will be given a manual/handbook to better navigate the system.
It is unclear how PDSB trustees can tell the Ministry they have completed the directive when one portion of the annual learning plan has yet to be completed.
"Rather than taking a checklist approach, we view our progress toward each Directive as ongoing in our system transformation," a PDSB spokesperson said. "On the website you will see them categorized as either in 'Development', under 'Implementation', or preparing for 'Review and Innovation'."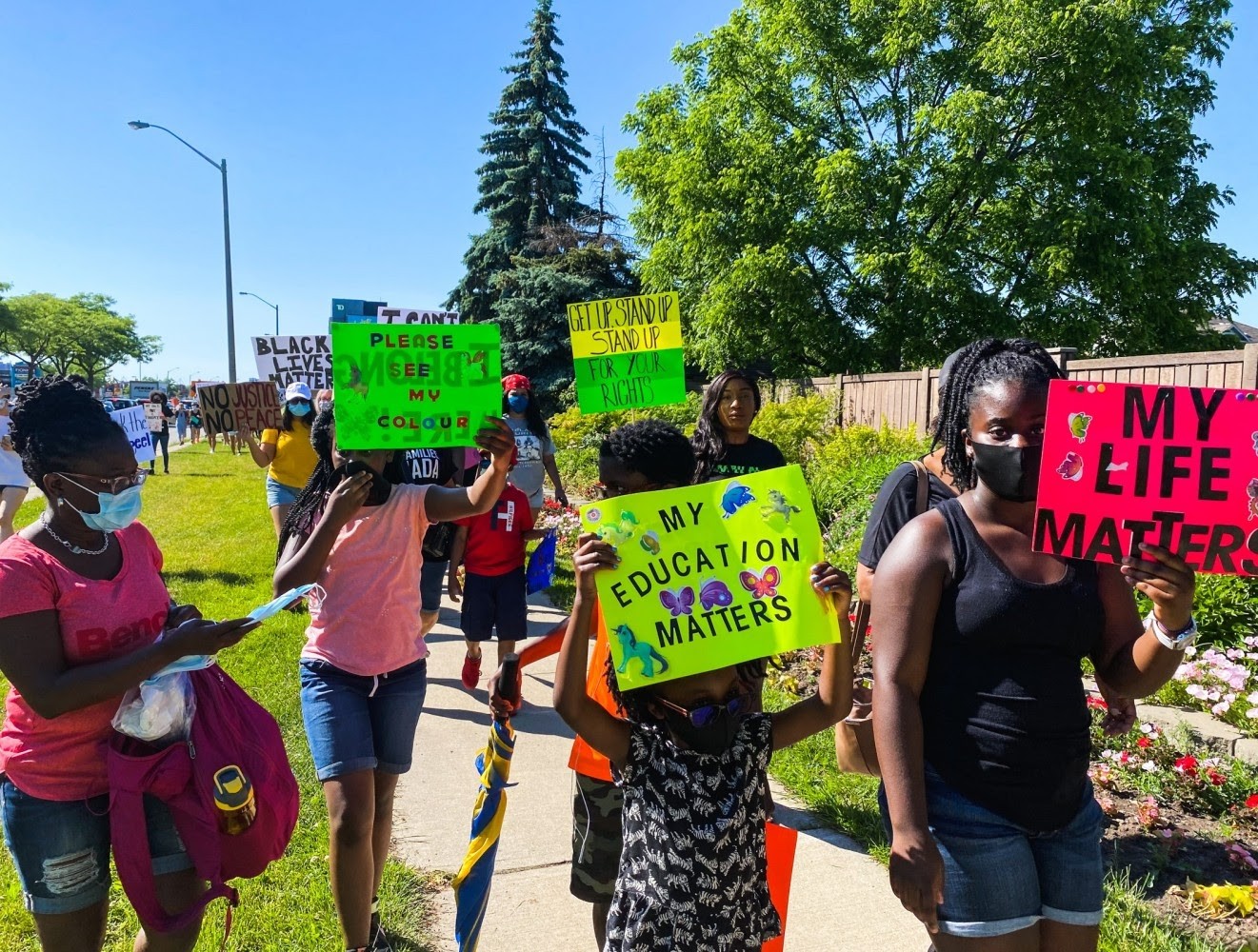 Peel District School Board faced a reckoning when protests were organized to remove former director of education Peter Joshua from his position.
(The Pointer files)
Directive 15 is a good example of more foundational learning opportunities being provided for other staff in the PDSB. It outlines the Senior Team Professional Learning plan, which does not include trustees but includes the director of education and other senior staff.
The Directive clearly states, "The Board shall develop a robust, comprehensive and strategic professional learning plan for senior staff on equity, human rights, anti-bias, and anti-Black racism."
The training outlined for staff according to the board was "completed" on April 27 and has been sent to the Ministry.
Grant has led multiple training sessions and workshops on equity, and says it's not a simple learning process.
"We're talking about someone's heart. Systemic racism is a lack of actions, that's what perpetuates this systemically," she said. "Bias is in the mind."
Bias, she says, develops throughout a person's life. Their upbringing, lived experiences and race play a role in how someone operates and sometimes this needs to be confronted in therapy.
"There needs to be a therapeutic approach for someone who has disputed and expressed their biases and their racist behaviour, to go and do a deep dive and understand why and where did that come from. How do I shift that?"
"The Senior Team Professional Learning Plan outlined in this report is one strategy in a greater change process being undertaken by the PDSB to dismantle and disrupt systemic anti-Black racism, anti-Indigenous racism, and other forms of oppression," the publicly shared update explains.
Grant said confronting culture and bias are two separate challenges and must be dealt with differently.
"Culture would eat policies and procedures everyday for lunch," she said. "The culture that needs to change, not policies and procedures, but policies and procedure is what sets the culture."
Orughu is alarmed at how quickly PDSB has "completed" some of the most foundational directives, especially since even just eight months earlier a majority of trustees were attempting to oust Supervisor Rodrigues from his position.
Community advocates are keeping a close watch, Orughu says.
"This is no checkbox. This has to do with people's lives, our children's lives."
---
Email: [email protected]
Twitter: @taasha__15
---
COVID-19 is impacting all Canadians. At a time when vital public information is needed by everyone, The Pointer has taken down our paywall on all stories relating to the pandemic and those of public interest to ensure every resident of Brampton and Mississauga has access to the facts. For those who are able, we encourage you to consider a subscription. This will help us report on important public interest issues the community needs to know about now more than ever. You can register for a 30-day free trial HERE. Thereafter, The Pointer will charge $10 a month and you can cancel any time right on the website. Thank you
Submit a correction about this story