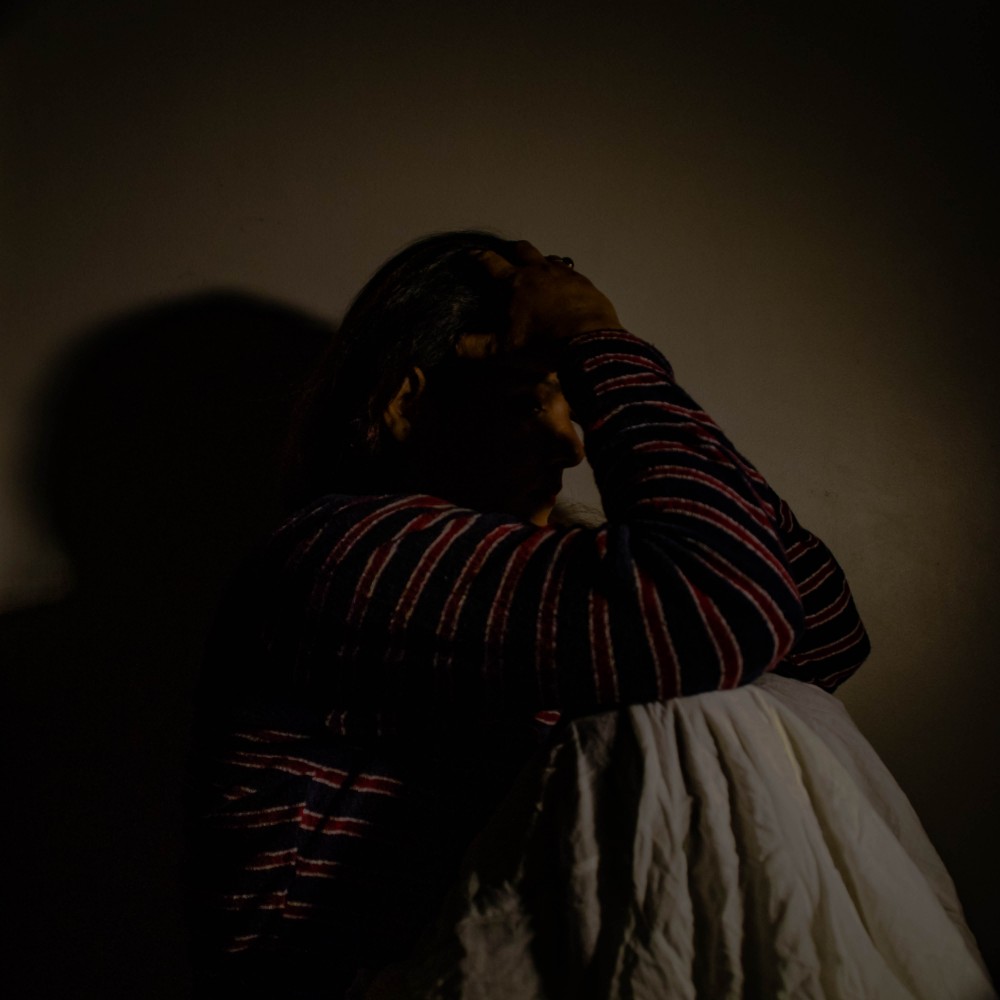 Image from Hassan Vakil via Unsplash
'Pimps will torture, they will beat, and they will kill': New report reaffirms the dire need for housing supports in Peel
Human trafficking involves a complex web of criminal activity that is not easy to understand. In 2019, Family Services of Peel offered local officials and policy makers an opportunity to grasp the invisible reality of modern day slavery in Peel.
Its groundbreaking needs assessment and service provider survey provided valuable data and amplified the voices of those with lived experience, exposing how difficult it can be for women and girls trafficked in the sex trade to extricate themselves from the mental ropes that bind them to the ruthless predators who are experts in exploitation.
Trust, fear, shame, and a lack of knowledge about where to turn can all slow down a survivor's path to getting the help they need. The largest barrier comes down to one of the most basic of human needs: shelter. Oftentimes, victims are reliant on their trafficker to provide a roof over their head, leaving them with a choice between homelessness and being stuck in a violently abusive, potentially deadly scenario.
"They want to get out, honestly, if you talk to any girl in the system, they want to get out, but they are too scared. There needs to be a secure location that nobody knows about…there is no phone access, there is no nothing. The girls can be taken to that safe house," one survivor told researchers at Family Services of Peel (FSP) in 2019. "If they know that it is there; then they will be more willing to come out. Until that is there, they will not come out. Because the pimps will torture, they will beat, and they will kill."
Peel is the epicentre of human trafficking in Canada, accounting for far more cases than any other region, largely due to its proximity to Pearson International Airport and a web of surrounding 400-series highways.
Despite a renewed national strategy to address human trafficking approved by the Liberal government in 2019, along with a 2020-2025 strategy rolled out by the Ontario government, only small steps have been made to fix the life-or-death housing reality for survivors of human trafficking, many living on the edge of crisis.
New data released from the Canadian Centre to End Human Trafficking — the first data collected from its national hotline launched in 2019 to be shared publicly — show that the number one need for survivors calling the hotline is housing.
Between March 2019 and May 2020, the Human Trafficking Hotline identified 415 cases of human trafficking and 593 victims or survivors, 90 percent of whom were women and girls, the vast majority of those being trafficked in the sex trade, most of them young teenagers.
Of these calls, 329 referrals were made to local service providers in attempts to get the individuals the help they required — 44 percent of calls to the hotline involved an individual currently being trafficked — and 26 percent of those referrals were for housing assistance.
Human trafficking survivors generally have a complexity of needs. Over a quarter of those who called into the national hotline sought help with shelter.
(Graphic from Canadian Centre to End Human Trafficking)
"The need for housing represents a systemic challenge for victims/survivors who wish to exit their situation and have nowhere else to turn," the report states. "Until housing needs are met, victims/survivors may remain trapped in violence or unable to move forward with their recovery."
Despite advancements in the Region of Peel, including the opening of 6 shelter beds dedicated to human trafficking survivors, there remains a large gap between the need and the services required.
According to the survey of service providers in Peel completed by FSP in 2020, 77 percent of survivors in Peel need housing supports, but only 44 percent of agencies provide such assistance.
At the start of this month, the Province announced an investment of $18.5 million over three years to help survivors of human trafficking and domestic violence — the money will go toward programs that provide a number of supports, including housing, employment services and childcare. It's unclear whether any of this funding will find its way to Peel, where an overburdened shelter system has very little space for survivors.
While the Region of Peel operates on a compassionate model that turns nobody away, this is not always enough for survivors of human trafficking. For someone who simply needs a roof over their head; a hotel space, or an overflow shelter can often suffice. But for someone grappling with emotional and physical trauma from their experience being trafficked, having escaped violent criminals, an overflowing shelter system can be psychologically overwhelming.
This was the main impetus for creating designated shelter spaces for these individuals in Peel, and when looking at the space and services provided by the Bonnie McPhee house, operated by the Elizabeth Fry Society, it's clear that it is a lifeline for survivors, who are provided their own room and a wealth of services to help them recover.
But there just isn't enough of the service to go around.
The 2019 FSP survey found that of 22 service providers, 10 noted they served between 5 and 25 survivors of human trafficking. Three organizations said their numbers were higher than 25 survivors. This means, at any given time, there could be between 50 and more than 300 survivors in need of help in Peel, a number that could potentially be exacerbated by the ongoing COVID-19 pandemic. The Bonnie McPhee house only has 6 beds.
At the low end of this estimate, 50 victims in Peel would represent a rate of trafficking in the region that is more than double the national average. According to 2019 data (the most recent available) from Statistics Canada, the national average for trafficking crimes in Canada is 1.4 per a population of 100,000. Fifty victims or survivors puts Peel's average at 3.3 per 100,000, based on a population of 1.51 million from the second quarter of 2021. Ontario's average in 2019 was 2.2 incidents per 100,000 residents. This crime is vastly underreported, so the number is likely much worse.
"The hidden nature of this crime makes it difficult to detect, and, as such, these data present an underestimation of its true magnitude," Statistics Canada states.
This is especially disheartening when considering the nightmare scenarios these individuals are trapped in, and there can be limited opportunities for rescue. These chances can come suddenly, and without the services ready and available; even if they escape or are rescued the survivor may have nowhere else to turn.
"I remember one situation in which the victim called us when she only had a few minutes before the trafficker was returning with a John and said 'I can't do this anymore. I have to get out of here.' We were able to help her get to a safe space," one Hotline operator states in the recent report.
There are other barriers to entry to these special Peel shelter beds. They are reserved for female-identifying survivors between the ages of 16 and 24 — the average age of girls being recruited into the sex trade today is 13 — and these survivors must be referred by an approved source.
While these requirements are in place for practical reasons — the location of the house is confidential — it can be difficult for survivors who are wary about coming forward due to a distrust of authority figures. A staggering 95 percent of service providers previously told FSP that the number one reason survivors don't come forward for help is a lack of trust in the system.
Many survivors do not come forward because they do not trust those systems designed to help them. That distrust is typically fuelled by a bad experience.
(Graphic from FSP)
The varying requirements to receive assistance was something the hotline found is an issue across the country.
"Anecdotal evidence from Hotline Response Advocate interviews found significant barriers in Canada's complex web of government and social programs. For example, different eligibility requirements and reporting conditions across jurisdictions are difficult to navigate, can be difficult to follow, particularly for individuals who are in desperate situations," the report reads. "What's more, the shortage of shelter spaces - a service that became more complicated to administer during the COVID-19 pandemic - impairs victims/survivors' ability to flee dangerous circumstances."
The Region of Peel has previously operated as an upper-tier municipal government that is ahead of the curve when it comes to providing supports for human trafficking victims, becoming one of the first municipalities in Ontario to create a strategy to address the growing problem within its borders. Since that strategy launched in 2018, coordination has increased between service providers — a vital step — and further attention among the public has been drawn to this typically shadowy and taboo crime. However, in a growing region with a large number of vulnerable populations, the annual budget process, ultimately at the whim of elected officials, has continued to disproportionately ignore these survivors.
Funding, supported by provincial government assistance, has been maintained to operate a service hub in Peel — a one-stop shop for survivors in need of services — but little has arrived in the way of additional funding for shelter spaces. The 2022 Region of Peel budget makes no mention of additional shelter spaces for human trafficking survivors.
The Canadian Centre has called on stakeholders to take action.
"Governments, businesses, academia, front line service providers and advocates need to work together on innovative solutions to prevent trafficking, support victims/survivors, increase awareness and detect and deter traffickers," the report reads.
"Long running and well-funded national education campaigns, for example, will be essential to help loved ones recognize the warning signs earlier."
---
Email: [email protected]
Twitter: @JoeljWittnebel
---
COVID-19 is impacting all Canadians. At a time when vital public information is needed by everyone, The Pointer has taken down our paywall on all stories relating to the pandemic and those of public interest to ensure every resident of Brampton and Mississauga has access to the facts. For those who are able, we encourage you to consider a subscription. This will help us report on important public interest issues the community needs to know about now more than ever. You can register for a 30-day free trial HERE. Thereafter, The Pointer will charge $10 a month and you can cancel any time right on the website. Thank you
Submit a correction about this story