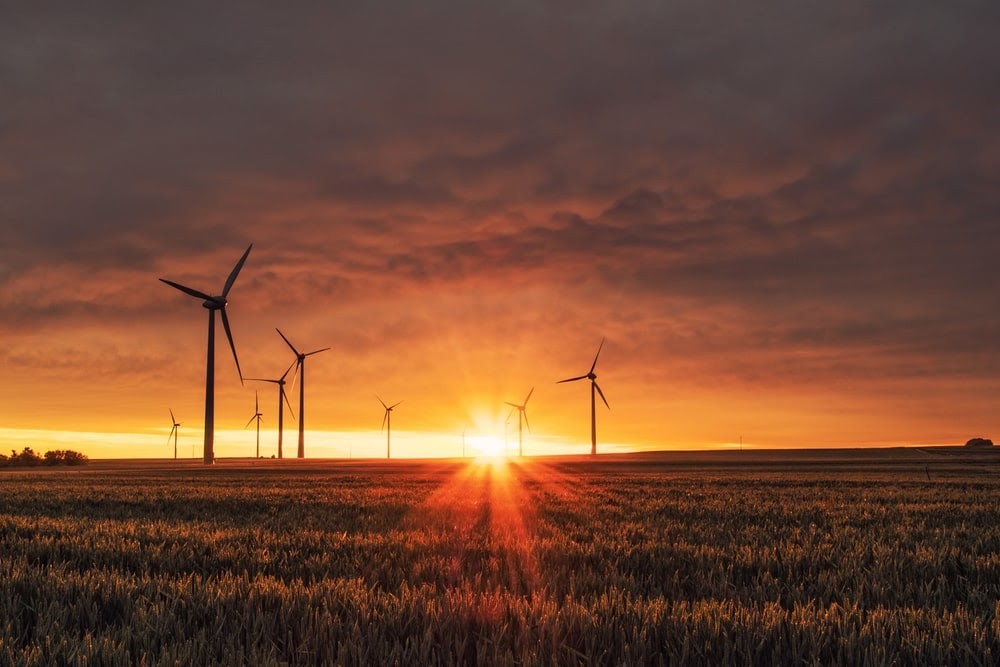 Feature image from Karsten Wurth/Unsplash
Election 44: Canada's chance to pivot toward green economy
Canadians born after 1980 are, and will continue to be, part of the most ethically and consumer-conscious demographic the country has ever seen—those who identify themselves as environmentalists.
And they will build an economy not dependent on fossil fuels that will far outpace anything the world has ever seen.
To do this, they will have to break the dependence earlier generations, driven by their political and commercial spheres, continue to have on the fossil fuel sector.
According to the Government of Canada, in 2019 the energy sector "directly employed more than 282,000 people and indirectly supported over 550,500 jobs."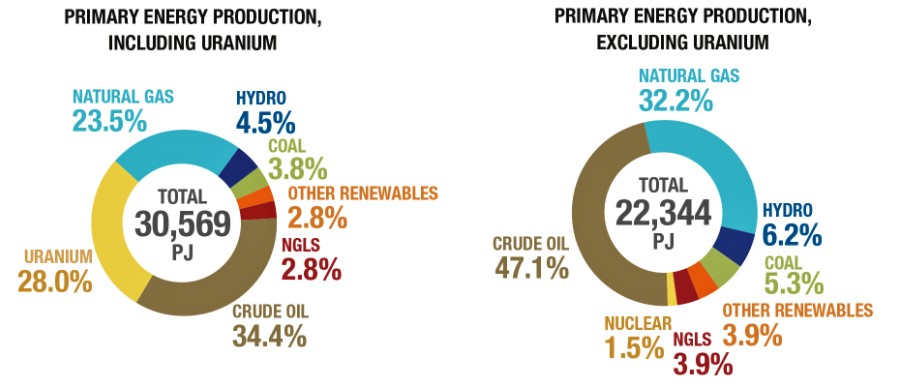 It accounted for more than 10 percent of nominal gross domestic product, or $219 billion. Excluding uranium, these were the primary sources of Canadian energy production: Crude oil – 47.1%; natural gas – 32.2%; hydro – 6.2%; coal – 5.3%; liquid natural gas – 3.9%; other renewables – 3.9%; and nuclear – 1.5%.
We are still addicted to fossil fuels.
At a time when the planet is burning due to human activity and our unabated dependence on carbon, this reality not only makes little sense environmentally, it will also lead to our economic ruin.
The cost of our federal government's continued failure to shift the Canadian economy into the inevitable green future can't be measured in the billions, or the trillions, but the tens of trillions of dollars in the coming decades.
As China, the U.S. and Europe aggressively transform their entire economies away from carbon, and other dirty technologies, Canada will be left behind, if economic policy continues to be driven by yesterday's thinking.
Early this summer, the European Union's Green New Deal saw the most significant global policy decision ever taken to transform its economy. It will radically alter every corner of every sector.
Every single industry will now face severe consequences if it violates mandates to cut pollution by at least 55 percent from 1990 levels by 2030. New internal combustion cars will be banned by 2035. Industries such as shipping will be forced to operate under existing carbon-market pricing that punishes polluters. Imports of a wide range of goods and manufacturing materials brought in from environmentally irresponsible countries will now face large levies.
And while there was heavy pushback from industry groups against the unprecedented move, the broad consensus was that smart, innovative players will see this as the biggest economic opportunity in the history of the world.
Research by the Global Commission on the Economy and Climate, an international consortium of experts from the corporate sector, academia, government and various fields of economics, shows the transition away from carbon will be worth $26 trillion in economic benefits to the end of 2030, including the creation of more than 65 million low-carbon jobs.
"This is our 'use it or lose it' moment," it stated in a recent report, highlighting $90 trillion (US) set to be invested in global infrastructure that "will deliver a new era of economic growth" driven by the shift to a green future.
Will Canada be a part of this future, or will we continue to fall behind and let other countries prosper from this historic economic transition?
The next government will answer this question.
"This is a global issue, this is a national issue, this is a nonpartisan issue and we have to be able to come together across party lines," said Green Party Leader Annamie Paul during the election campaign's only English language debate.
No longer can we wait for action, the warming of the planet is quickly upon us and the need for an economic re-think was obvious years ago.
Canada is the only G7 country that has not hit its climate targets from the 2016 Paris Agreement. Federal mandates and policies have largely been ineffective to curb most of the country's greenhouse gas (GHG) emissions, largely because of the lack of action federally, as politicians in Ottawa continue to blame others, primarily Alberta and Ontario, for our poor track record.
In Peel, home to 1.6 million residents and growing quickly toward 2 million, The Atmospheric Fund (TAF) said in 2018, 11.5 megatonnes of CO2 were produced by the region. The organization is a regional climate agency that examines the Greater Toronto and Hamilton Area to identify low-carbon solutions while helping local governments and other entities make specific investments toward a cleaner future.
Between 1990 and 2019, GHG emissions increased in Alberta, Saskatchewan and British Columbia. Ontario has dropped but moves by Doug Ford's PC government could compromise this downward trend.
(Statistics Canada)
The current target for the Region is to reduce emissions 80 percent below 1990 levels by 2050, not too far off the pace set by the European Union. Brampton has a goal to reduce community-wide emissions by 50 percent from 2016 levels by 2041 and 80 percent by 2050; and Mississauga is looking to cut greenhouse gas emissions 40 percent by 2030 and 80 percent below 1990 levels by 2050 with a long-term goal of achieving net-zero.
These goals seem far out of reach, but climate activists and environmental organizations say they are not even ambitious enough. Only regulation by the highest level of government can ensure lower levels will not only meet strict emissions targets, but make the local economic moves that support both climate action and green investment opportunities. Experts want to see action starting with the next federal government, and if it's not a priority it could be "Canada's last shot at a safe climate."
The Pointer spoke with three GTA organizations, and asked each what the next federal government must do to support stiff emissions targets that will lead to economic transformation.
The Atmospheric Fund set out a five page document detailing exactly how it wants the next federal government to tackle the climate crisis.
"Climate change is such an important issue … it should be prioritized. And so that comes at a cost," said Margot Whittington, a climate policy analyst with TAF. "If we don't pay that cost, to try to mitigate climate change impacts we will be paying the cost later."
Emission sources by jurisdiction in the GTHA.
(The Atmospheric Fund)
The first major cost, and economic opportunity, outlined on TAF's list is to retrofit over half of Canada's existing homes and buildings to a 56 percent carbon reduction standard. This would mean the federal government needs to invest at least $10 billion annually to complete the retrofits for commercial and residential buildings. At the current pace of retrofitting, Canada would complete all homes to achieve the carbon emissions target in 142 years.
Speeding up retrofitting would not only mitigate thousands of megatonnes of carbon, but would also kickstart the green economy. TAF estimates the "retrofit mission" would create 200,000 long-term jobs and generate approximately $48 billion annually of economic activity.
"Without a dramatic scale-up of deep energy retrofits, we will not achieve our climate objectives," the recommendations state.
According to TAF, buildings and transportation are the two largest contributors of carbon emissions for the GTHA. Buildings account for 42.8 percent and transportation 34.3 percent of emissions.
While retrofitting helps bring older buildings into the 21st Century, newer homes and structures coming online need to be made sustainably. TAF notes building codes are out of date and do not include requirements for structures to limit carbon emissions in line with approved targets. The recommendation is simply to update the existing codes for more sustainable builds and add renewable energy storage or electric vehicle charging capabilities.
The organization would also like the next government to identify a minister responsible for a Canada-wide building code. The current system leaves too many gaps for provinces or cities to interpret recommendations that have already been made.
"The process should be transparent, accessible and focused on carbon reduction," the TAF recommendation reads.
An Ontario specific suggestion TAF wants to see happen federally, is the phasing out of natural-gas electricity generation "by-or-before 2035."
Whittington told The Pointer the recommendation is specific to the province because of how much Ontario relies on natural gas, specifically to heat homes in the winter.
"With having a provincial government that hasn't been very responsive to climate change and taking action in the last few years, we're targeting the federal government," Whittington said.
Compared to oil, natural gas is the better alternative but still considered an evil twin. Renewable, zero-emission alternatives like solar, water and wind are the best opportunities for provinces and Canada to achieve their targets.
There are misconceptions of how a greener economy will generate jobs and revenue for the country. Alberta's oil sands continue to make the province the largest contributor of carbon, while simultaneously employing tens of thousands of workers. Keith Brooks, a program director at Environmental Defence says the sector is overall not the biggest contributor to Canada's gross domestic product (GDP).
"In fact, more people are employed in the so-called green economy or the clean economy today than are employed in the oil sands," Brooks told The Pointer. "This is an important fact, we should not overstate the importance of that sector."
Those still working in the oil and gas sector need to transition away from the industry and be placed in these greener jobs that are in high demand. TAF recommends the government fund training for jobs in the clean energy sector so workers don't cover the burden for more schooling while losing out on employment opportunities.
As more countries around the world continue to invest in cleaner energy sources, the demand for oil and gas will slowly phase out.
"If we can recognize that and we can make a plan for those workers, that transition is going to be more smooth, it's going to be more fair, more compassionate, more just—we need to plan for it," Brooks said.
TAF is also recommending the next government implement a zero emission vehicle (ZEV) mandate, which would require a percentage of cars sold be ZEVs. Currently, the federal government offers a $5,000 subsidy for ZEVs, but recently the Ontario government scrapped its subsidy program as soon as Doug Ford and his PC government took office in 2018. Without incentives offered from governments, the expense of ZEVs is too much of a burden for the average Canadian, and sales suffer dramatically without assistance from the government.
After Ford cut the Ontario EV rebate, sales plummeted by about 50 percent in one year.
By 2030, all lightweight vehicles sold should be ZEVs and another decade later the same transition should be made for all heavy-duty trucks and vehicles. Similar to the retrofitting recommendation, TAF states clearly that without such moves by the federal government, Canada will not hit its emissions targets.
The year 2030 is only nine years away, many gas powered vehicles will last well into the next decade.
"We know that there will still be gas cars, we know they're still gonna be out there," Whittington said. "...So having gas that is partially a biofuel or another energy efficient fuel is a really good option as well."
An example of a biofuel is ethanol, which can be made from corn. Pairing sustainable, cleaner fuels with a percentage of traditional gas allows an easier transition for car owners.
The goal TAF and other environmental groups have is for Canadians to use their gas cars until they are no longer desired and then incentivize them through grants, while imposing regulations, so their next vehicle will be a ZEV.
While both TAF and Environmental Defence focus mainly on Ontario and its targets and goals, Community Climate Council (CCC), a Peel Region based organization, looks to see how local residents can make impacts.
It is a youth founded, volunteer-run group aimed at developing solutions for communities and setting goals for a better future. Most of the group consists of people under the age of 30 who are concerned about the future of the planet.
Miranda Baksh, co-founder of CCC, told The Pointer cutting the emissions at the source would be tremendously helpful for transitions to take place.
"Stop oil and gas, we need to stop putting emissions into the air," Baksh told The Pointer. "That is the problem. We know the issue, and we have solutions."
Humans have contributed to climate change not only by forcing excessive deforestation, wetland destruction and urban sprawl, but also through other lifestyle choices that lead to more carbon being pumped into the atmosphere. While Baksh knows policies already implemented like banning single-use plastics can help, they do not address the biggest problem—massive amounts of carbon extraction in Canada for energy production.
"These policy changes and things can make a difference, and they do matter. But the extent at which their impact is actually realized is dictated by the government's willingness to change," Baksh said. "I think both need to happen."
Baksh has not been impressed by what she's seen from party leaders or their platforms.
"None of them are ambitious enough to be honest."
Through work with Environmental Defence, Baksh has had the opportunity to scrutinize each party's climate plan.
"I would love to go further. Why not? I think that we need to go as far as we can," she said.
As a young millennial, Baksh along with many of her colleagues at CCC will be feeling the brunt of climate change in the next few decades. But her optimism is shared with Whittington of TAF.
"We try to be pretty optimistic. But you know, we're also realistic," she said. "We know the next decade is going to be absolutely critical for reducing our emissions and making sure we sort of slow down climate change, and we don't reach that critical 1.5 degrees."
As Canada and Peel try to move forward, Monday's election will dictate what type of carbon plan the country will introduce. The future of our economy and hundreds of thousands of jobs will also be determined by who is elected and whether they see this as an opportunity or simply continue with the status quo, while the rest of the world leaves us behind.
"I can't underscore the critical nature of this election, when it comes to environmental protection," Brooks said.
---
Email: [email protected]
Twitter: @taasha__15
---
COVID-19 is impacting all Canadians. At a time when vital public information is needed by everyone, The Pointer has taken down our paywall on all stories relating to the pandemic and those of public interest to ensure every resident of Brampton and Mississauga has access to the facts. For those who are able, we encourage you to consider a subscription. This will help us report on important public interest issues the community needs to know about now more than ever. You can register for a 30-day free trial HERE. Thereafter, The Pointer will charge $10 a month and you can cancel any time right on the website. Thank you
Submit a correction about this story