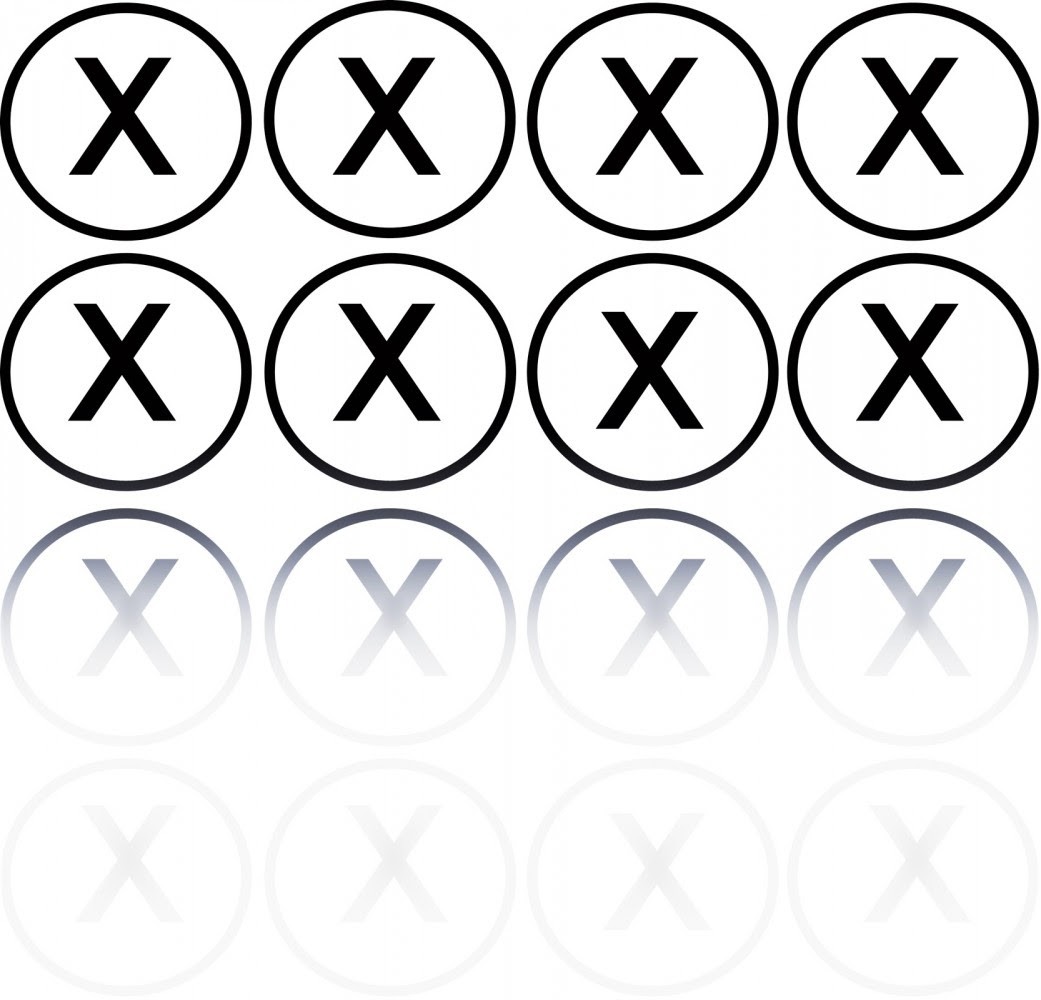 Graphic from The Pointer
'Get out and vote': low turnout during a global health crisis could be a problem
Canada has conducted elections through periods of great upheaval. Both World Wars, the Great Depression and the darkest years of the Cold War. What Canadians have not previously done is head to the polls during a global pandemic, one that has redefined almost every part of our daily lives.
Considering how voter turnout directly impacts the outcome of elections, sometimes more than any other factor, the challenge this year could define the September 20 result.
During 'normal' times, getting many people to vote is a challenging task. Political parties do what they can — even driving those who can't make it themselves. Despite all the efforts by Elections Canada, local candidates and the massive party machinery dedicated to GOTV (get out the vote), even with these efforts, voter turnout has remained low in many parts of the country. During a global pandemic combined with the timing of the election, as families prepare for the return to school, college and university, while work for many leading into the fall creates another demanding dimension, will turnout drop even lower?
The highly transmissible Delta variant has pushed Ontario into a fourth wave of the pandemic, with the province recording a number of subsequent days with more than 500 new cases of the virus, many of them among the unvaccinated population.
Hundreds of people in British Columbia have been evacuated (sometimes twice) because of ongoing wildfires. The province is under a state of emergency and parts of it have been burning since early July. Fires are still out of control and the ongoing stress on evacuees and the widespread air pollution created from smoke has been a focus for many.
Further from home, a 7.2 magnitude earthquake shook the small island of Haiti on August 14 where the death toll is now approaching 2,000. Days later a tropical storm made the rescue missions impossible as torrential rain and wind battered the country.
In the GTA approximately 5,150 people have ties to the Caribbean Island, with more than half located in Toronto. Montreal has one of the largest Haitian communities in the world, with about 100,000 members, who are now being asked to consider a national election.
In the Middle East, Taliban forces have made a resurgence, pushing forward into Afghanistan's major cities as the U.S. and most other countries with a military or diplomatic presence pull out the last remaining foreigners from the chaotic nation. Earlier this month, the Taliban — designated a terrorist organization by the Canadian government — overtook the capital city of Kabul. As stories of heartbreak and terror are shared on social media and in the news, Afghan-Canadians are focused on every new update from friends and family.
Many have criticized Liberal Leader Justin Trudeau's decision to call an election during such a turbulent time, when he could easily have waited before sending Canadians to the polls. Even the need for such a quick campaign, with a voting date set for September 20, was a slap in the face to many families who could have used the extra month available, for an October election instead, to settle children into school and take some time to make a more informed choice.
Instead, with a late start to the school year, as many children do not return to classrooms until September 9, families will barely have a week to juggle all the back-to-school issues, manage jobs that ramp up in September and figure out what they need to know before making a decision on the 20th.
A recent survey by Mainstreet Research and Torstar confirmed just under 65 percent of Canadians do not think it's a good time to call an election.
Yet, Canadians now find themselves staring down a trip to the polls on September 20. Could the ongoing pandemic, combined with the numerous distractions playing out across the world, along with bad timing for education and job demands lead to Canada seeing its lowest voter turnout rate in decades?
"There's lots of issues going on at any given point in time," Eric Merkley, assistant professor at University of Toronto in the department of political science, told The Pointer. "Any number of them can be distracting for some set of voters. So I don't think there's a lot of evidence for that in academic work on voter turnout."
Of all the Federal (non-referendum) elections, the lowest voter turnout occurred in the 2008 vote, when Stephen Harper and the Conservatives won a minority government as more than 40 percent of eligible voters stayed home. With a global recession looming, Canadians did not go out to vote. Reasons for the lowest voting turnout may have been overlooked since voting consistently has been on the decline since the 1980s.
The 40th federal election was the third in four years, so voter fatigue could have played a part in the turnout. The election also marked the first vote where showing specific identity was required, as eligible voters had to provide proof of who they were and where they lived, at the ballot box. In 2007, the federal Elections Act changed the requirement in an effort to curb voter fraud.
Three election cycles have passed since and a steady increase of Canadians have turned out at the polls to cast their votes. In the past two decades, seven federal elections have been called and most of the voter turnout stayed above 60 percent.
The Liberals have done well in the past when turnout has been relatively high, winning a majority government in 2015 when 68.3 percent of eligible voters cast a ballot. That was up significantly compared to 2008 when only 58.8 percent voted.
There was a direct correlation between the extra number of overall voters and the votes that helped push a majority of ridings into the red column six years ago, when Trudeau became prime minister.
Overall, the average percentage of people going to ballot boxes has decreased steadily. From the 1900 election, with a 77.4 percent voter turnout rate, to the 1984 and 1988 elections, when an identical 75.3 percent of voters cast a ballot, the numbers have been in decline since.
In 2019, barely two-thirds of eligible Canadians, 67 percent, cast a vote.
Statistics Canada has been following the decrease in voting for several elections and discovered the top reason many don't vote is because they are "not interested in politics."
In the 2019 election, 35 percent of non-voters said their lack of interest in politics resulted in them not going to the polls. One in five non-voters reported they were too busy, and half of all non-voters cited everyday life reasons as the reason they didn't vote.
Looking at the past two elections, more Canadians have gone to vote compared to the recent trend. This is still a huge drop in turnout from the beginning of the 20th Century when almost 80 percent of eligible Canadians voted.
(Natasha O'Neill/ The Pointer & Elections Canada data)
A lack of trust in politicians can also be the cause of fewer people going out to vote, a 'what's the point mentality.' In 2020 the Edelman Trust Barometer reported 53 percent of Canadians trusted government, a three percentage point decrease from 2019.
The lack of youth turnout is another reason why participation levels have dropped in Canada.
"In the early 2000s, researchers identified two trends that have led to historic lows in youth turnout. First, they noted that newly eligible youth were voting at lower rates than they had in the past," Elections Canada's website states; "Second, they observed that more recent generations of youth continued to vote less, even as they became older."
Historically, the older a person gets the more involved in politics and voting they become, but if fewer young Canadians get involved, more might stay on the sidelines later in life.
A non-partisan and non-profit group, Future Majority, specializes in assisting younger people to turn up to the polls and vote. Their website explains if politicians ignore issues that primarily affect younger generations, less of them will participate in democracy. This is called the negative feedback loop.
"Right now we are feeling anxious about the more pressing issues which are job stability and climate change," Matthew Truong, a member of Future Majority, told The Pointer.
The organization describes Millennials (1981 to 1996) and GenZs (1997-2012) as young people, and they face issues of housing affordability, mental health and in many cases student-loan debt. This key voting bloc makes up 40 percent of the eligible voting population.
Younger generations are becoming a huge portion of the voting bloc. If more youth voted the turnout numbers at the polls would increase and potentially could make for an interesting election.
(Future Majority)
Peel is home to many of the youngest voters, with an average age of 38.8, and voters in 10 of Peel's 12 electoral districts were even less engaged last election than in 2015.
In Brampton, the proportion of eligible voters who actually cast ballots decreased from 63 percent in 2015 to 62 percent in 2019. A similar drop took place in Mississauga, from 64.7 percent to 63.3 percent. Caledon's turnout also fell by 1.5 percentage points.
But across the country, there were big gains in the last two federal elections (2015 and 2019) compared to the number of young people who voted in 2011. According to a labour force survey commissioned by Elections Canada, 68 percent of eligible voters aged 18 to 24 voted in the 2019 election and 67 percent in 2015, a significant increase from the 55 percent of 18 to 24-year-olds who reported voting in 2011.
This time around many young Canadians are preoccupied with other stresses, from going to college or university during a pandemic, to finding a job in a tight labour market within many industries. Mental health issues have also disproportionately impacted many youth, hit particularly hard by a pandemic that has turned their lives upside down.
Other generations of Canadians are in the same boat, battling health complications themselves or with loved ones sick, seeing the destruction of lost income and job losses first hand.
Those facing barriers to voting are likely also the people who suffered greatest since the start of the pandemic. Visible minorities, those with disabilities and who come from a low income household are disproportionately affected by COVID-19 and they also have the least access to the voting process, from transportation issues, demanding work shifts, to a lack of engagement with the political machinery.
Only Canadian citizens can vote in Federal elections, a title many new immigrants may not acquire for years after they arrive. Those newcomers who are eligible have been shown to vote less than other citizens, a mix of cultures and lack of trust in government are some reasons why. New immigrants may also have precarious employment, and several indicators also point to jobs with lower wages as a factor. They also may not be able to take time off work to vote, while a lack of childcare is another barrier.
"Many new Canadians are not fluent in English or French. This can make it more difficult to find and understand election information," Elections Canada states.
In the 2019 election, while Peel saw voter turnout decrease slightly overall, the ridings that were most engaged in 2015 stayed engaged. In Brampton, the ridings with the highest turnout last election were Brampton East (64.87 percent), Brampton North (64.52 percent) and Brampton South (61.37 percent) — the same order as in 2015. The same was true in Mississauga, with Mississauga—Lakeshore (66.8 percent) ahead of Mississauga—Streetsville (66.1 percent) and Mississauga—Erin Mills (65.5 percent).
Where the two cities differ is the engagement of their immigrant populations.
For Mississauga, there is a direct correlation between a low immigrant population in a riding and a higher voter turnout. According to census data from Statistics Canada, the electoral districts with the smallest immigrant populations are Mississauga—Lakeshore (42,815), Mississauga—Streetsville (55,020) and Mississauga—Erin Mills (67,240), the three ridings that also have the highest voter turnout. Conversely, the riding of Brampton East, the area with the highest voter turnout in the city, also has the largest population of immigrants.
Physical access is also an issue.
According to 2017 data, one in five Canadians aged 15 and older reported having one or more disabilities. Seniors are almost twice as likely to have a disability compared to those in the working age, and they are also more susceptible to physical disabilities.
Barriers like identification requirements, getting to a polling station or being assisted by a caregiver, can be a burden while trying to exercise their democratic right.
Undoubtedly, the issue many will be thinking about this election season is the ongoing pandemic. Research by Merkley and fellow University of Toronto political scientist Peter Loewen suggests there are some people (small margin) who do not want to vote with mail-in ballots and who are also very concerned about contracting the virus, which could result in them not voting.
Communicating measures put in place to protect the public while voting, like social distancing, sanitization stations and one-use pencils, can help mitigate feelings of stress toward voting on September 20.
"The trend lines in the last few cycles have been positive. So maybe things are turning around," Merkley said.
In the end, it might not be more campaign blundering, or a particularly popular platform promise that might swing the 2021 election, it could come down to how many Canadians are motivated to get out and vote during such a tumultuous time.
---
Email: [email protected]
Twitter: @taasha__15
---
COVID-19 is impacting all Canadians. At a time when vital public information is needed by everyone, The Pointer has taken down our paywall on all stories relating to the pandemic and those of public interest to ensure every resident of Brampton and Mississauga has access to the facts. For those who are able, we encourage you to consider a subscription. This will help us report on important public interest issues the community needs to know about now more than ever. You can register for a 30-day free trial HERE. Thereafter, The Pointer will charge $10 a month and you can cancel any time right on the website. Thank you
Submit a correction about this story