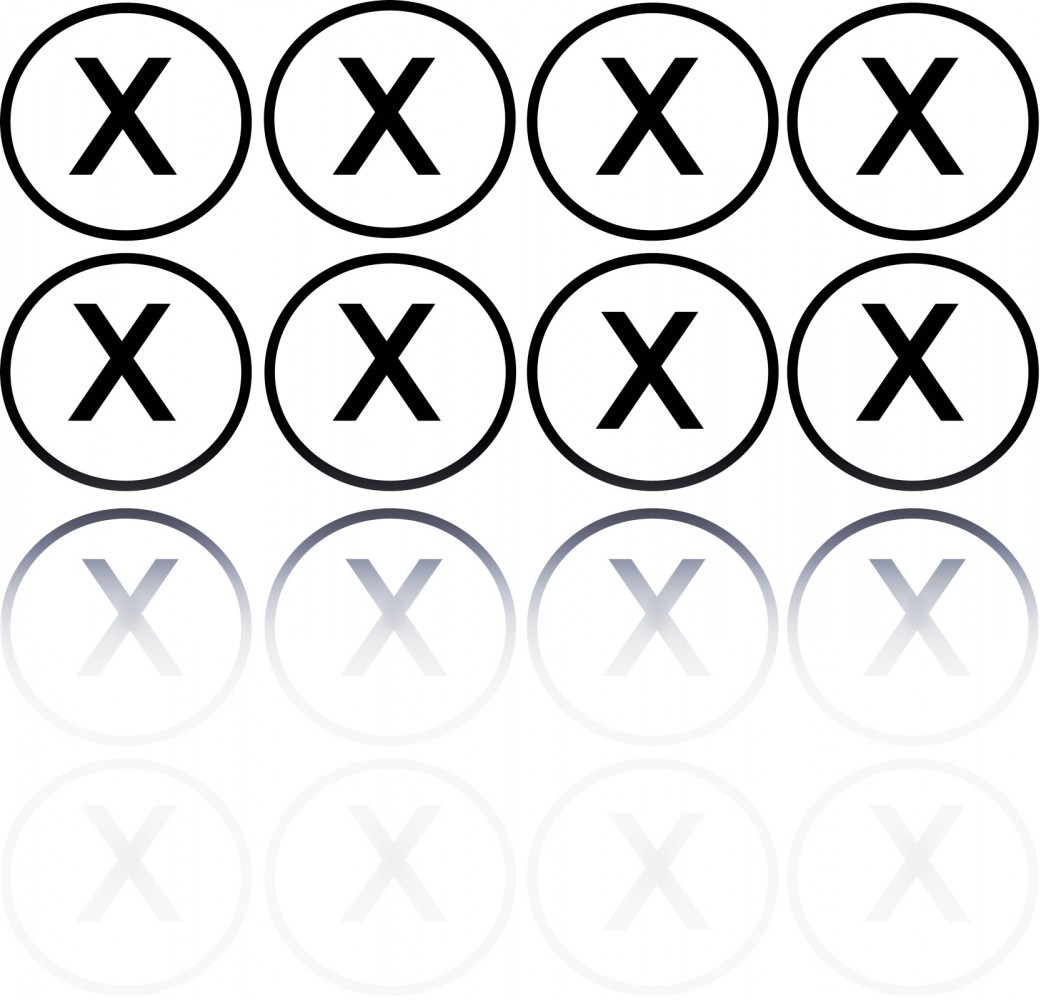 Photos by Joel Wittnebel and Mansoor Tanweer/Conservative Party of Canada
Uninspired by the campaign, lower percentage of Peel voters bother to cast a ballot 
The odds were in Peel's favour to see a healthy turnout in this year's election.
The region's population is the youngest in the 905. The average age of Peel residents is 38.3 years old, compared to surrounding areas like Toronto at 40.6 and York at 39.6. With issues like climate change galvanizing the younger generation to walk the streets in protest, the youth vote had the potential to play a significant role in Monday's result.
However, voters in 10 of Peel's 12 electoral districts were even less engaged than in 2015.
In Brampton, the proportion of eligible voters who actually cast ballots decreased from 63 percent in 2015 to 62 percent this year. A similar drop took place in Mississauga, from 64.7 percent to 63.3 percent. Caledon also fell by 1.5 percentage points.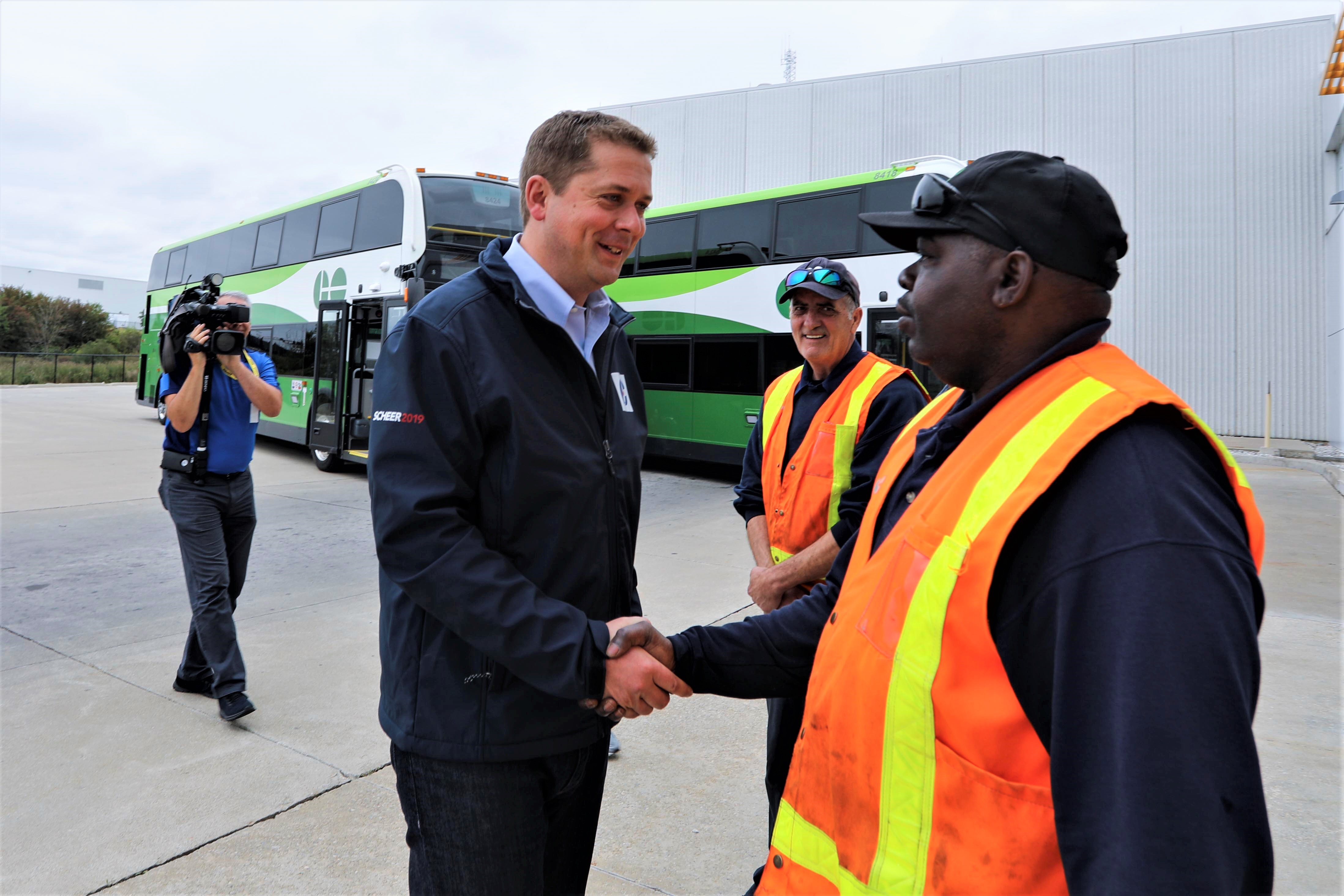 Conservative Leader Andrew Scheer in Mississauga early in the campaign
With the possible exception of climate change, no wedge issue really divided the population and drove people to the polls. If anything, voters felt like the big decision was between Liberal Leader Justin Trudeau and Conservative Leader Andrew Scheer.
In Peel, many candidates from the two big parties remained mum on local issues, giving voters little to digest. Liberal incumbents rarely commented on transit or housing projects unless prompted during debates. Even after the NDP promised to build a new, much-needed hospital in Brampton, the Liberals would not promise to look at the idea, accusing NDP Leader Jagmeet Singh of "misleading" residents.
As the population of Peel Region continues to swell, the total number of eligible voters has grown considerably. In Brampton, for example, a 9.4 percent increase in eligible voters since 2015 led to a similar increase in ballots cast, from 223,267 to 240,492 this year. That didn't mean the average voter was any more likely to vote, however.
Voter apathy wasn't isolated to Peel. Ontario's turnout dropped from 67.8 percent in 2015 to 65.3 percent this year. Across the country, turnout dipped from 68.3 percent to 65.9 percent.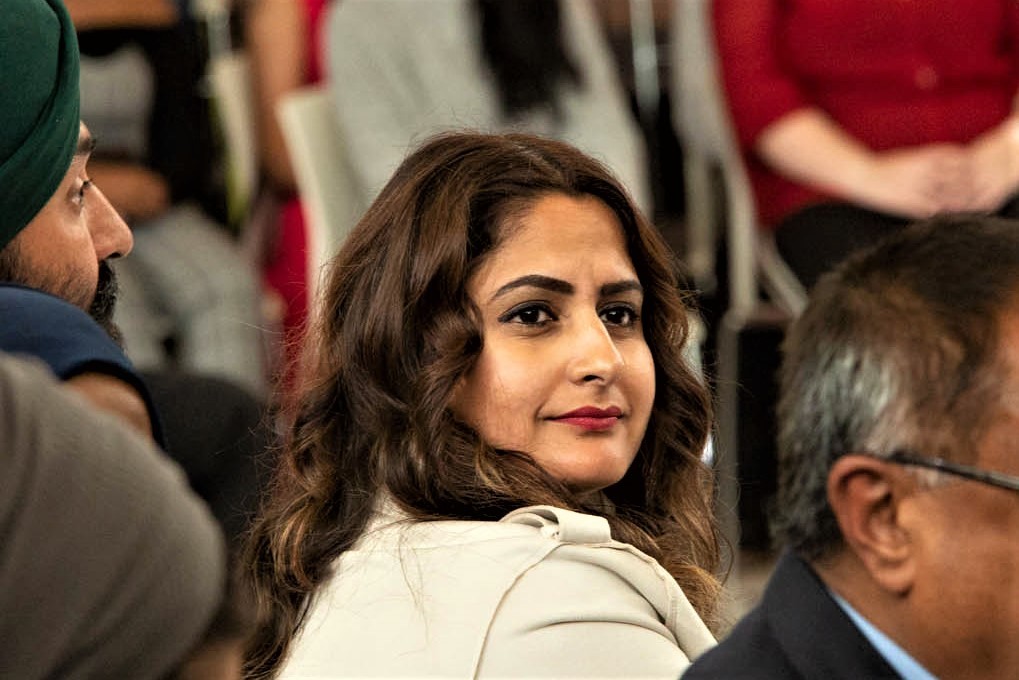 Brampton West MP Kamal Khera
It wasn't all bad news. One riding in each Brampton and Mississauga saw slight increases. In Brampton West, where Liberal incumbent Kamal Khera was awarded her second term in the House of Commons, voter turnout increased from 60.6 percent in 2015 to 60.9 percent this time around. In Mississauga-Malton, where Liberal incumbent Navdeep Bains was victorious, turnout increased from 59.1 percent to 60.6 percent.
While turnout decreased overall, the ridings that were most engaged in 2015 stayed engaged this time. In Brampton, the ridings with the highest turnout this election were Brampton East (64.87 percent), Brampton North (64.52 percent) and Brampton South (61.37 percent) — the same order as in 2015. The same was true in Mississauga, with Mississauga-Lakeshore (66.8 percent) ahead of Mississauga-Streetsville (66.1 percent) and Mississauga-Erin Mills (65.5 percent).
Where the two cities differ is the engagement of their immigrant populations.
For Mississauga, there is a direct correlation between a low immigrant population in a riding and a higher voter turnout. According to census data from Statistics Canada, the electoral districts with the smallest immigrant populations are Mississauga-Lakeshore (42,815), Mississauga-Streetsville (55,020) and Mississauga-Erin Mills (67,240), the three ridings that also have the highest voter turnout. Conversely, the riding of Brampton East, the area with the highest voter turnout in the city, also has the largest population of immigrants.
The higher turnout in these areas could be linked to local storylines, divisive issues or close races that captured voter attention.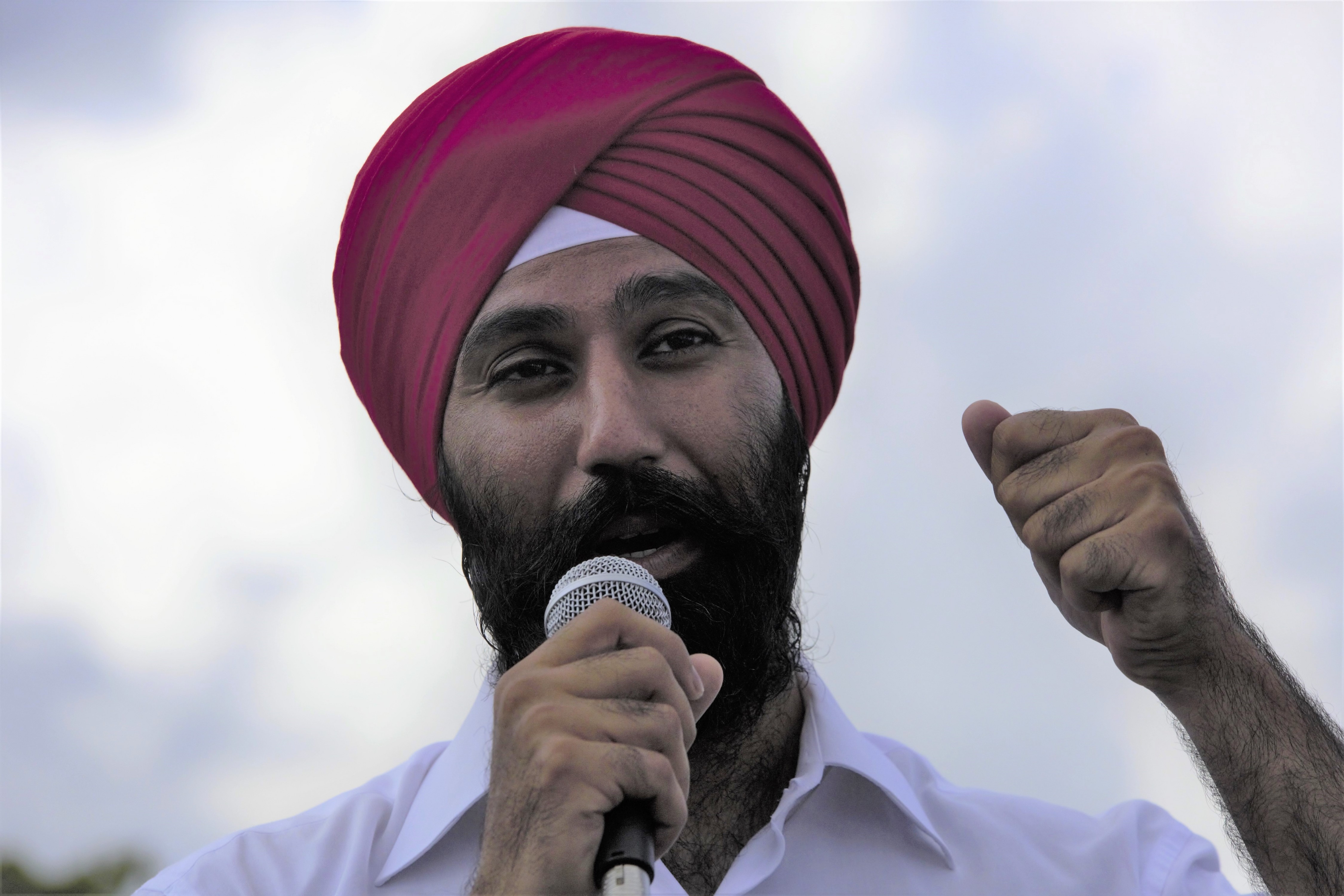 Former Liberal Brampton East MP Raj Grewal
For example, Brampton East, the riding previously held by Raj Grewal, was fraught with controversy over the last term. The NDP also made a big push in the area, the former turf of party leader Jagmeet Singh. It was the only riding in Brampton where the NDP candidate managed to push ahead of the Conservatives for the second most votes.
And Mississauga-Lakeshore saw a faceoff between incumbent Sven Spengemann and a former MP for the area, Stella Ambrose, creating an interesting dynamic to captivate voters. The drama wasn't lost on the incumbent himself.
"It's a hard fought battle," Spengemann told The Pointer after his victory was declared. "It's never really anything to be taken for granted in this particular riding."
Email: [email protected]
Twitter: @JoeljWittnebel
Submit a correction about this story