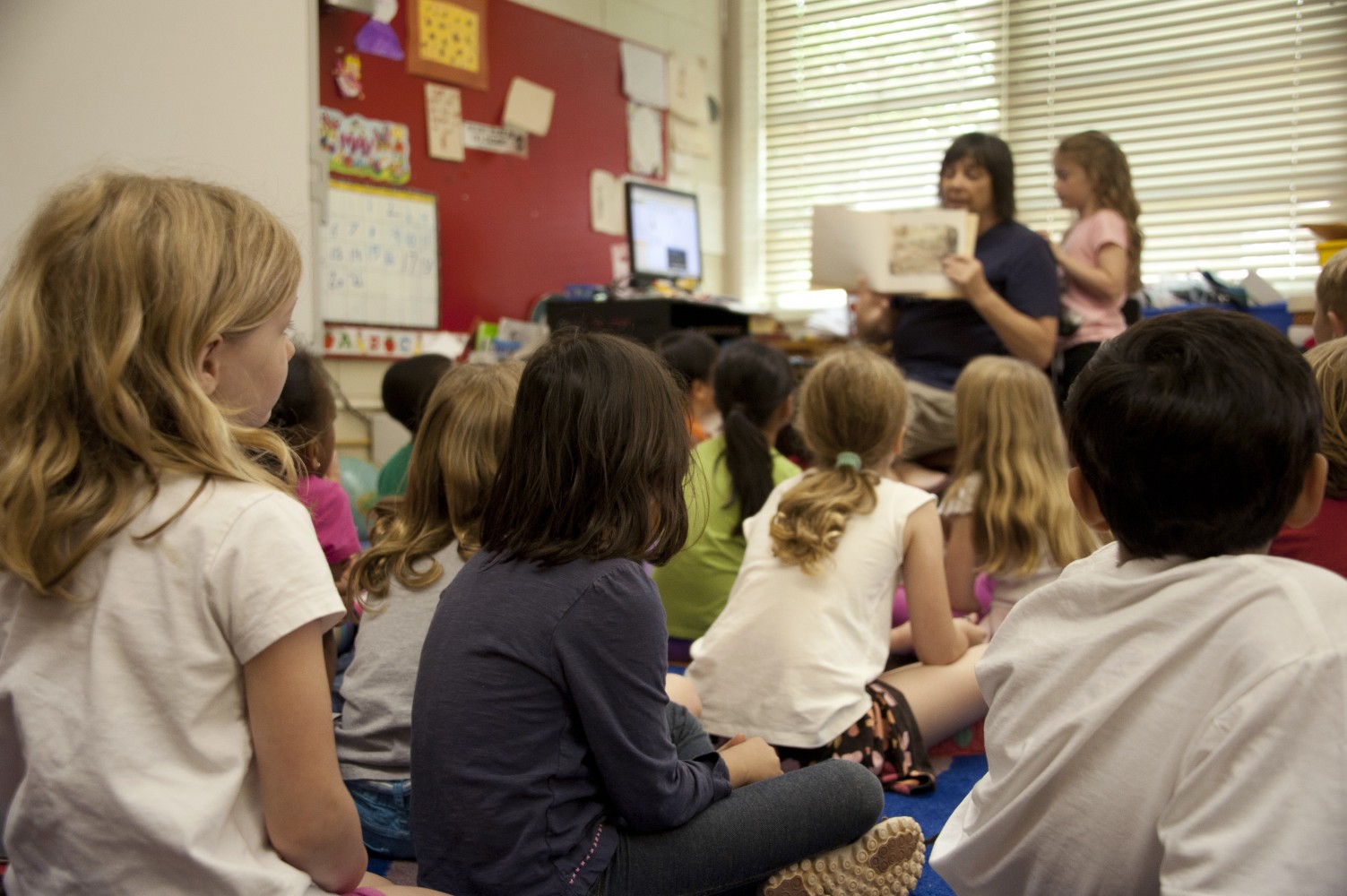 Photo from CDC via Unsplash
Over 80% of PDSB students set to return to the classroom this fall; teachers' unions push for mandatory vaccinations
The majority of Ontarians and residents in Peel Region are enjoying what has been dubbed "two dose summer."
Residents have been able to hug loved ones, go on vacations, visit malls and enjoy a sense of normal not felt in many months. But it is not time to throw away the masks just yet.
In Ontario, inoculations have been on an upward trend since everyone over the age of 18 became eligible in May. When second doses were bumped up months earlier than originally planned, data show many in Peel were willing to find their closest vaccination clinic and roll up their sleeves.
Those under the age of 12 remain ineligible for the vaccines, while bodies of experts and scientists try to understand if they are safe for children. Creating a vaccine for children requires separate scientific trials and with priority placed on a general vaccine for the older population, the 12 and under trials have yet to conclude. Pfizer and Moderna expect to have results for older children by the fall and younger toddlers and babies by the end of 2021 or early January.
Until everyone can have access to the vaccine it leaves people at risk and with schools returning to in-person learning this fall, tensions are high.
According to the Peel District School Board (PDSB), 82.3 percent of elementary students and 80.1 percent of secondary students have chosen in-person learning for the fall school year. The remaining learners will be attending online. The data comes from a survey conducted by PDSB between July 12 and 30.
The biggest switch from fall 2020 and this year is the number of younger students attending in-person learning.
(Graphic from Peel District School Board)
Before schools were shut down in April due to rising case numbers, then shifting to online learning for what would be the rest of the school year, PDSB had 50.7 percent of elementary students and 73.7 percent of secondary students learning in classrooms.
A spokesperson from Dufferin-Peel Catholic District School Board (DPCDSB) told The Pointer the details from its 2021 fall survey are not yet available.
Most parents are glad they can send their child back to school for the needed socialization. Daanish Khan, a Brampton resident, is sending her children back to the classroom, but is now regretting the decision. Khan takes medication that suppresses her immune system because of her various autoimmune conditions. With the rising cases and emerging news about the Delta variant, she's worried her kids could bring the virus into their home.
"While we are concerned that maybe the kids could get sick, I think we're more concerned about a family member, i.e. me getting really sick, because I don't have an immune system," Khan said.
Ontario's Chief Medical Officer of Health, Dr. Kieran Moore announced Tuesday the Province will offer third doses to those of highest-risk, including the elderly and people like Khan.
"My husband's grandmother, who we see all the time, is also quite old. She's 90," Khan said. "Are we risking other family members by sending our kids to school? What do we do now?"
Both of Khan's kids are under the age of 12, making them not eligible for the vaccine. She is hoping she can explain the situation to the school's principal and see if her children can be switched to the online learning environment.
"Last year, a friend of mine did pull out like a month in, and she was told that you could take your kid out, but you would not be put into a virtual environment, you would need to homeschool until the next switch date," Khan said.
A spokesperson from PDSB said: "The parent survey is now closed and can no longer be accessed to make changes. The next opportunity to switch learning models will be January 2022." It's unclear whether the PDSB will take into account extraneous circumstances or families with immunocompromised individuals.
On Tuesday the province announced children born in 2009 — those turning 12 this year — are now eligible for the vaccine. The decision follows Alberta and British Columbia which have been issuing doses to those born in 2009 for several months and no risk has been identified. Pfizer is the only approved vaccine for those under the age of 18.
Those students returning to the classroom in September will notice many similarities from their learning model in 2020. PDSB secondary schools will offer a hybrid approach to the school year, meaning teachers have to teach students online and in-person at the same time. They will have two classes a day for one week and two other classes the following week.
Elementary school students who choose online learning will have a designated virtual teacher throughout the school year.
DPCDSB has a similar approach, but both younger and older students who chose online school will learn simultaneously alongside their in-person peers, in a hybrid model. Secondary students will continue following the quadmestered approach from last year and will be able to flip between in-person and online after each quadmester. Elementary students will stay in their decided learning model until June 2022.
With the Delta variant continuing to create concern due to its ability to spread quicker among the population, the province announced Tuesday that vaccines would now be "mandatory" for those working inside hospitals, home and community service providers and ambulances before September 7.
However, if individuals choose not to get vaccinated — without a medical reason for doing so — they will have to be tested regularly and undergo an educational session.
Ontario's four teachers' unions are asking for mandatory vaccination in schools. In a joint press release, the unions stated that "everyone working in, or attending a school who is eligible and can be safely vaccinated, should be vaccinated."
"Any mandatory vaccination program must include provisions that ensure that those who are unable to be vaccinated for medical or religious reasons receive all the required employment accommodations and are not disadvantaged in any way," states the joint press release from the Association des enseignantes et des enseignants franco-ontariens (AEFO), Elementary Teachers' Federation of Ontario (ETFO), Ontario English Catholic Teachers' Association (OECTA), and Ontario Secondary School Teachers' Federation (OSSTF/FEESO). "Individuals who are exempted for reasons due to statements of conscience, or are not vaccinated, must be required to take additional precautions for their own safety and that of those around them including regular testing, using additional PPE, ensuring distancing requirements are met, and adhering to other enhanced safety protocols."
Dr. Moore confirmed the Ministry of Education is putting together a vaccination policy for all public school board employees. Furthermore, the Province will also be requiring vaccinations in university and colleges and retirement homes.
"As the return to school approaches, vaccination policies in our educational sector will be crucial as we look to minimize the impact that COVID-19 could have on our children," Dr. Moore said.
He also confirmed there are ongoing discussions about a student immunization policy and whether the COVID-19 vaccine will become part of the mandatory shots students must take in order to go to school. Other vaccines required in Ontario public schools include inoculations for measles, mumps and chickenpox.
According to Dr. Moore, parents and students alike can expect cases to rise as flu season gets underway and colder temperatures bring other respiratory ailments.
"We are preparing aggressively for the fall. I am sorry to say I think it's going to be a difficult fall and winter, hence the reason we're putting these policies in play to best protect our communities," Dr. Moore said.
While the coming school year may share some similarities to 2020 — masking, restrictions, potential closures — the high immunization rates for older students means the novel coronavirus may not gain the same foothold it did in Ontario schools last school year. The previous school year in Peel saw the region's schools hit hard with numerous outbreaks of the virus.
As of August 19, approximately 74 percent of all people 12 and up in Ontario are protected from the virus. In Peel, 72 percent of eligible people are enjoying a two dose summer, and 82.3 percent have initiated vaccination. The Region does not clarify whether this refers to those with one dose or those who have booked an appointment to get their vaccine, but it does suggest the vaccination rate in Peel will likely continue upwards.
Those under the age of 29 in the Region have the lowest second dose coverage. On August 19, Peel Region reported 113 cases of COVID-19.
---
Email: [email protected]
Twitter: @taasha__15
---
COVID-19 is impacting all Canadians. At a time when vital public information is needed by everyone, The Pointer has taken down our paywall on all stories relating to the pandemic and those of public interest to ensure every resident of Brampton and Mississauga has access to the facts. For those who are able, we encourage you to consider a subscription. This will help us report on important public interest issues the community needs to know about now more than ever. You can register for a 30-day free trial HERE. Thereafter, The Pointer will charge $10 a month and you can cancel any time right on the website. Thank you

Submit a correction about this story