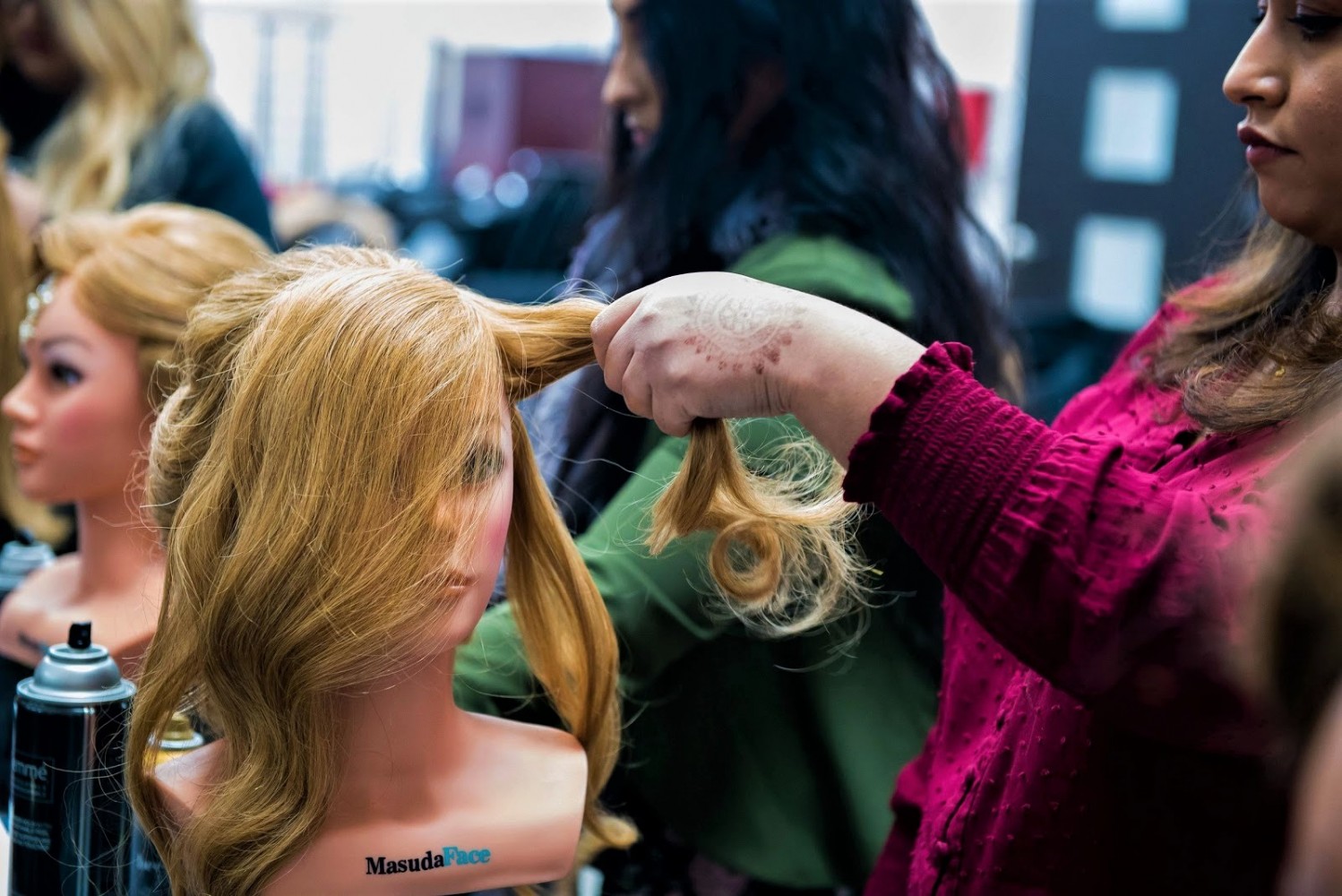 Feature Image-Trend Sassy
Should personal care sector be treated like medical businesses to avoid future shutdowns? 
"This has been 16 months of hell on wheels."
Annette Palumbo has worked in the personal care service sector for the past 45 years. She has never seen as many of her employees suffer mentally at one time as she has since the start of the pandemic.
Palumbo runs a spa franchise in Halton Hills and managed 35 employees before the public health crisis; 20 percent of them did not come back when the spa was allowed to resume services recently under provincial guidelines.
She told The Pointer many former staff are worried about bringing the virus home to their families. Others have left the industry entirely to work different jobs, ones that would be deemed essential under the Province's guidelines, to ensure a consistent income. The uncertainty of not knowing how to pay for basic needs, to keep family fed and safe, has caused immense stress to thousands who worked in the up-and-down industry. But the usual economic challenges that cause this bumpy ride, are nothing compared to the impact of a global public health emergency that has made so many, so scared of direct contact with others.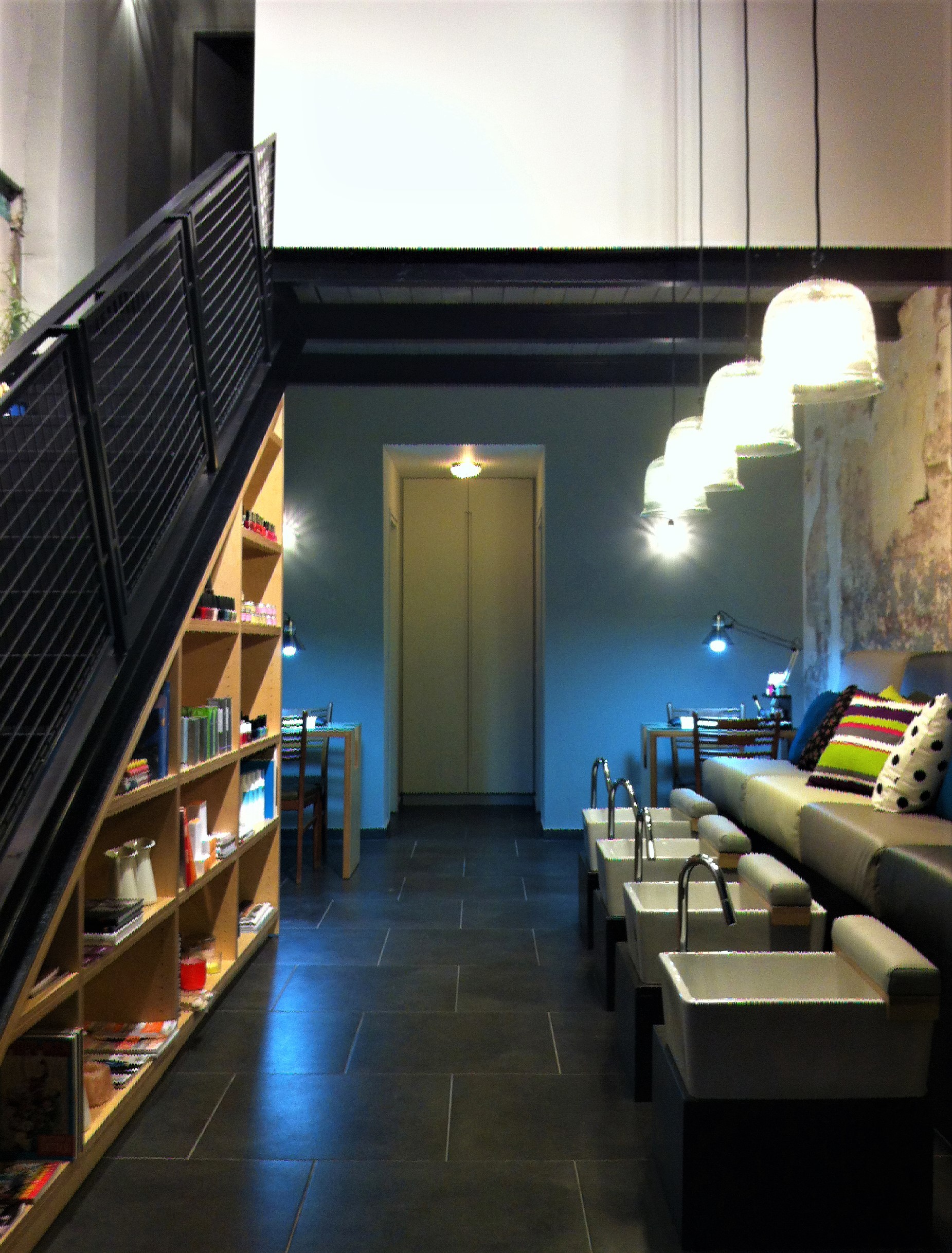 Salons in Peel were empty due to the lockdown, unlike many businesses regulated by various medical bodies (Image Wiki Commons)
Having one's hair cut and styled, or fingers carefully manicured is something many are simply no longer comfortable with.
Palumbo said a group of employees and their children moved into a one-bedroom apartment, the only living situation they could afford at the height of the pandemic. "The most important thing in life is putting food on your table and having a shelter over your head, and that has been a difficult, difficult thing."
The situation has created acute mental stress for many in the industry.
Some employees, she said, sought medical assistance, and are now being treated with medication.
Local advocate Kulbir Gill has heard many similar stories. Some salon owners and employees involved with his advocacy efforts have faced constant mental stress, breakdowns, and eating disorders stemming from the impact of the pandemic.
"The insistence of our government has been that endless lockdown and closure of PCBs (personal care businesses) was the only solution to this pandemic and it actually created severe collateral damage and that should be taken into account," he told The Pointer.
Imran Hijazi, owner of Trend Sassy laser and medical spa in Mississauga, said he and his wife depend on their business for their livelihood; closing for several months was devastating. Hijazi told The Pointer they sought financial assistance from friends and family, creating additional stress, as they now feel the responsibility to pay back the money.
Palumbo's day-to-day solution for employees under stress is a couple sprays of a calming serum, some deep breaths and a nice walk outdoors. A long-term solution lies in continuing support from higher levels of government.
Gill, Hijazi, and Palumbo feel the government doesn't understand this.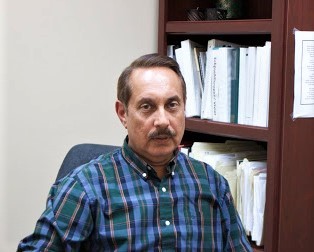 Kulbir Gill created a support group to advocate for personal care businesses in Peel Region. (Nida Zafar/ The Pointer)
Palumbo said the Province doesn't have a lot of data on the personal care service sector, and what government officials assume about the industry has created a less than ideal relationship with regulatory bodies.
As a member of Beauty United, a non-profit advocating for the sector, Palumbo took part in the standing committee on finance and economic affairs last August. One of the first questions she was asked was related to a viral outbreak at a Kingston nail salon that infected 27 people by the end of last June. The Province wanted to know how the industry could be safer for future customers.
Palumbo told them one focus should be to regulate these businesses at the provincial level. Regulation is currently the responsibility of local health authorities, such as Peel Public Health. She said the case was a one-off situation, not indicative of the sector as a whole, and that Ontario's industry is the "best of the best."
Speaking with The Pointer, she questioned how one business in Kingston could have been held up as the example, and not the thousands of others that had zero cases.
"That's what they [think] about us. They [think] that we're kind of rocky, that we're sometimes elicit, a lot of cash going through businesses, they're not legitimized. That's why a lot of people didn't get the support from the government."
The lack of factual information about how the industry actually operates, she said, led to the creation of programs many salon owners didn't qualify under, forcing them to cover costs out of their own pocket. "Where are they supposed to get this money? Where?"
Registered massage therapists (RMT) also work at the salon Palumbo manages. Considered essential, they never stopped working, she said, even though they were coming through the same doors, and following the same protocols any aesthetician at her spa would.
She believes the only difference is RMTs have completed a medical-grade quality assurance program, something not offered for salon employees. Palumbo said Beauty United is currently working on its own quality assurance program to offer the industry something that could assist with regulatory oversight of required practices, which would allow these workers to avoid time-off due to future public health emergencies.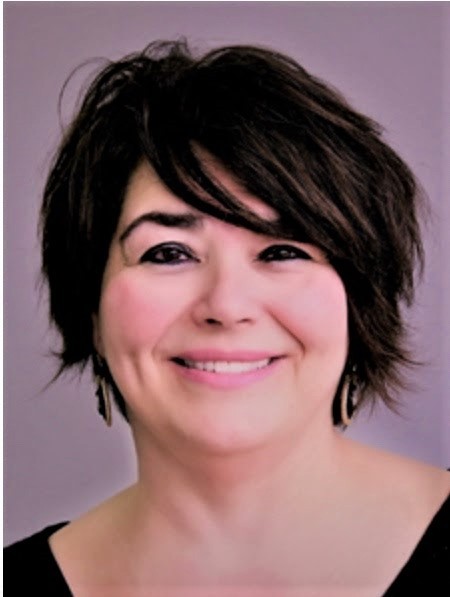 Annette Palumbo is part of Beauty United, a non-profit organization advocating for the personal care sector. (Image from Annette Palumbo)
Many owners have taken steps to create a safer space for clients. At Gill and Hijazi's establishments, markers are put on the floor creating social distancing guides. Barber chairs at Hijazi's shop use a similar distancing requirement. At Beauskin Laser Clinic, where Gill's wife runs her establishment, treatment rooms are thoroughly cleaned after each treatment and distancing and other protective measures are used to create barriers between the client and aesthetician.
Gill said the government needs to work with the industry and take input to protect a sector the vast majority of residents rely on. The seven-month closure caused many businesses to shutter for good, and Gill says many, many others would not survive another similar blow.
When the sector reopened, the initial reaction of businesses in Peel was cautiously optimistic, Gill said, as many employees and former clients remained very scared of a worst-case scenario.
He runs a WhatsApp group chat called Alliance Personal Care. Formally known as Lockdown Injustice, the group allows local business owners in the industry to have a platform to share experiences about the problems COVID created, and come up with potential solutions.
In the past year, the group has presented to Mississauga City Council, local MPPs, and MPs, asking for relief. But responses have been slow. The City of Mississauga voted to reduce licensing fees for the worst hit industries last month, after Gill made delegations asking for assistance.
The group did presentations and sent a letter to all relevant officials, along with a number of other business-related groups. Members asked the federal government to turn the loan from the Canada Emergency Business Account (CEBA) into a grant and use the Canada Emergency Rent Subsidy (CERS) to cover the costs of businesses impacted by the lockdown in full.
The requests to the Ford government included staying eviction orders and doubling the Small Business Support Grant (SBSG). The government offered $40,000 to small businesses impacted by COVID, whether they were open or closed. While the letter states the groups are thankful for the grant, it creates an unequal playing field, they say.
Gill told The Pointer restaurants and retail businesses were offering curbside services, and while they did take a financial loss, at least some revenue was coming in. That was not the case for an industry that requires close contact.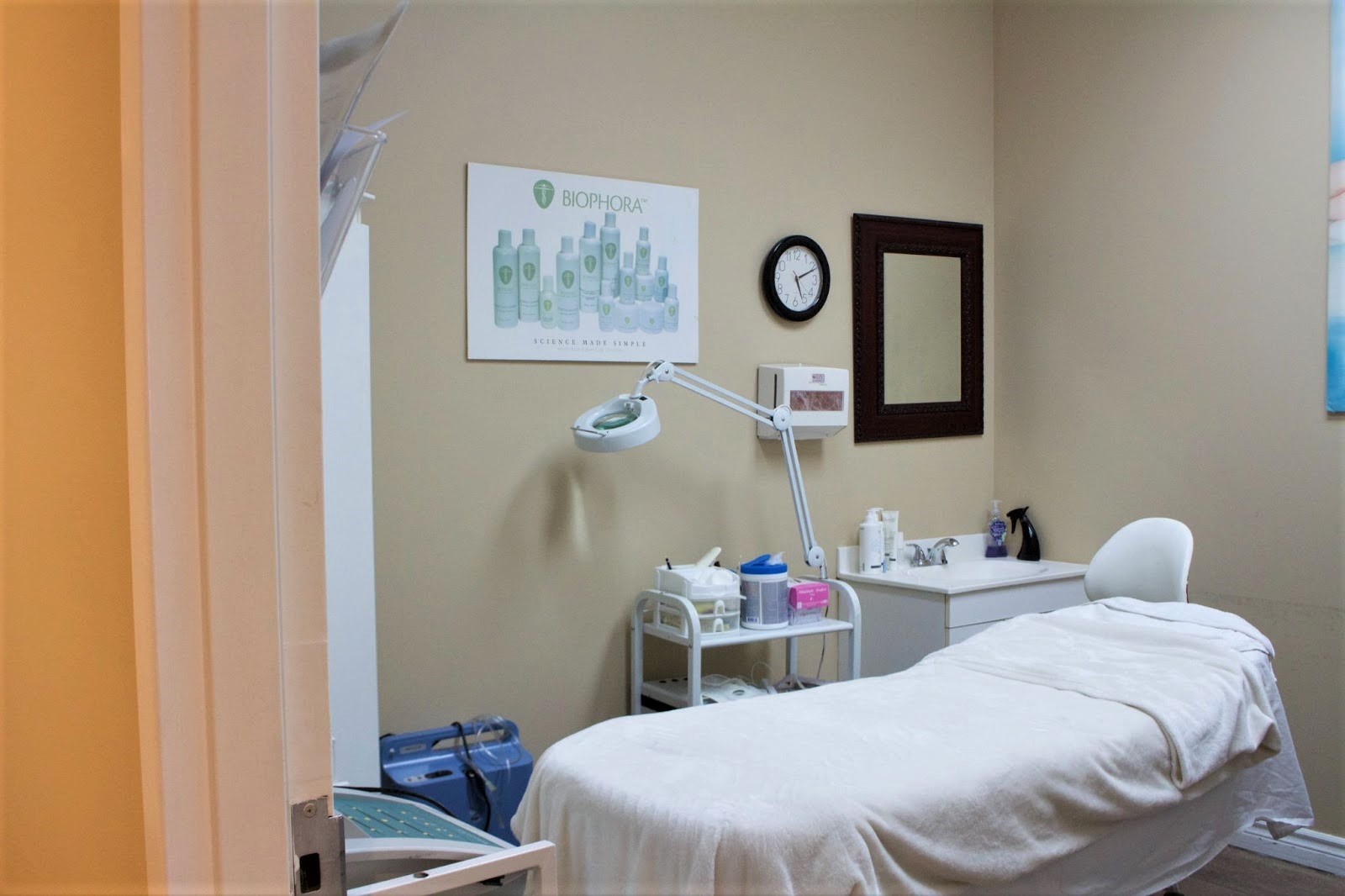 One of the rooms available for customer treatments at Beauskin Laser Clinic. (Nida Zafar/ The Pointer)
This was echoed by Palumbo. While she acknowledges the government did provide financial assistance, there was "no thought put in it." The same rules applied to everyone but not all businesses were impacted in the same way or to the same extent.
Hijazi, a member of Alliance Personal Care, supports Gill's calls to recognize the personal care industry was among the hardest hit, with appropriate action before it's too late. "We went everywhere we could reach out… we require additional support."
The advocates don't understand how their services were not considered essential. Palumbo said they don't just take care of people aesthetically, but assist with issues like skin problems, other conditions and provide services that improve the mental health of clients.
"Dermatologists and some doctors do exactly the same treatment that we do inside our laser clinic and Imran's clinic, using the same machines. They were able to operate, but we were closed," Gill said.
Many in the industry feel like they haven't been treated fairly, and this has created a level of distrust toward governments, he said. Pointing to a green sign on the outside window of his wife's establishment, signalling a pass from the public health inspector, he told The Pointer the industry is regulated by PPH, as it was before the pandemic. He questions how the industry could have been deemed a risk when it was inspected thoroughly for adherence to proper protocols.
"We feel that one of the reasons why PCB owners feel very deflated is because the government took only one approach — to shut us down."
---
Email: [email protected]
Twitter: @nida_zafar
Tel: 416 890-7643
---
COVID-19 is impacting all Canadians. At a time when vital public information is needed by everyone, The Pointer has taken down our paywall on all stories relating to the pandemic and those of public interest to ensure every resident of Brampton and Mississauga has access to the facts. For those who are able, we encourage you to consider a subscription. This will help us report on important public interest issues the community needs to know about now more than ever. You can register for a 30-day free trial HERE. Thereafter, The Pointer will charge $10 a month and you can cancel any time right on the website. Thank you.
Submit a correction about this story