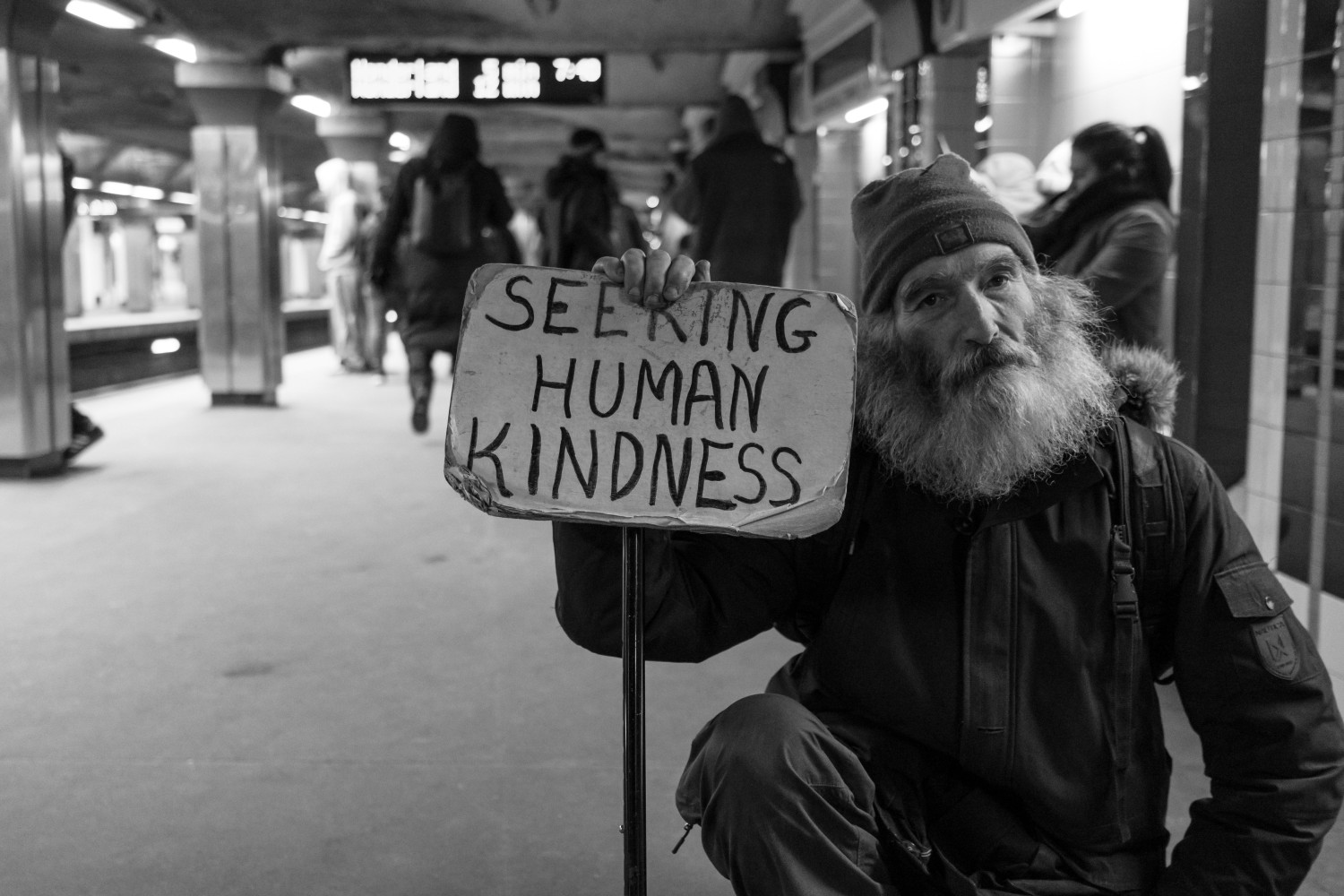 Feature image from Matt Collamer via Unsplash 
Demand for subsidized housing in Peel explodes during pandemic; waitlist grew 50% in one year
Signs of the crisis are obvious to anyone who spends time in Peel.
Random tents in public spaces. Parks that serve as shelter during warm-weather months. People holding signs standing at highway exits asking for food or money.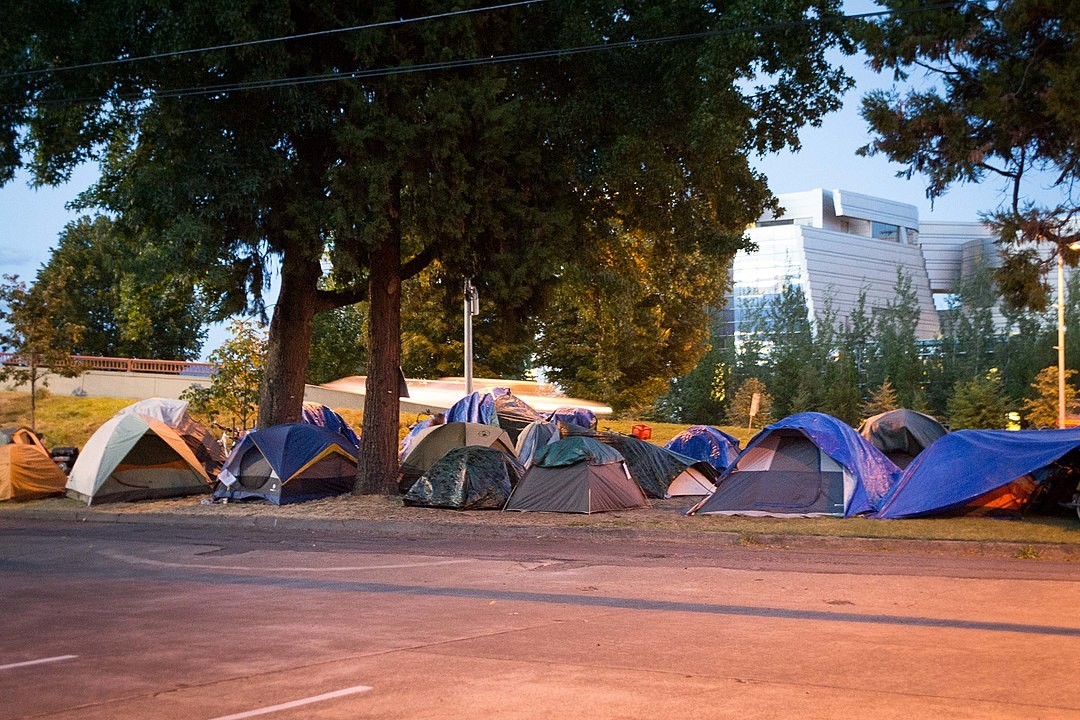 A Mississauga tent encampment that popped up last summer after the first wave of the pandemic. (The Pointer file photo)
The sights have become more and more common throughout Brampton and Mississauga, and will only become more prevalent as the population booms, without adequate affordable housing to accommodate all those flooding into the two cities.
To address a crisis that has grown worse every year for almost two decades, the Region of Peel is rethinking its shelter and housing prioritization approach by focusing on clients who have the greatest need, often people who suffer from chronic homelessness waiting years on the region's centralized waitlist.
That list exploded during the pandemic. By the end of 2020 it had grown to 22,445 households waiting for subsidies and other assistance to secure proper housing. It was a huge jump from the 14,997 households on the waitlist near the end of 2019, a crippling 50 percent increase in just one year for a crucial social support system already stretched way past its capacity.
To combat the increasing affordable housing shortage, regional council endorsed a 10-year housing plan called Home For All in 2018, with aggressive targets to meet the growing need.
It laid out work to get 7,500 new units built annually, with at least 2,000 of them affordable and another 5,500 at or just below market rate. Over the course of the 10-year plan, the document projected approximately 75,000 units would be built by 2028.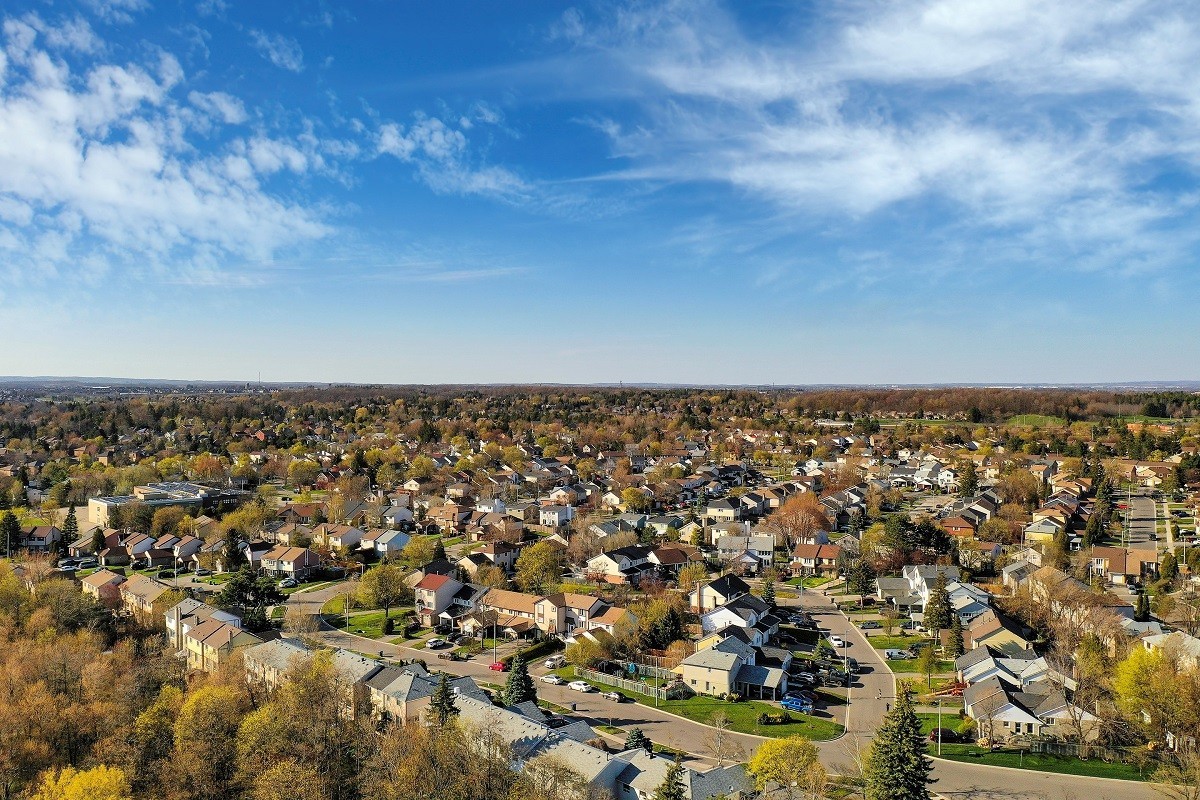 The sprawling subdivisions of Peel hide a sad reality; thousands of people across the region are desperate to find a permanent home.
(Photo from the City of Brampton)
It was an ambitious plan, one that was dependent on financial help from other governments and participation from developers. The support hasn't materialized in any significant way and the goals of the Home for All plan have been all but abandoned by the Region.
In June of 2020, a report from staff showcased how little the Region had been able to do on its own. While council endorsed the Home For All Plan two years prior, only a tiny fraction of the promised units had been built.
"The 10-year Peel Housing and Homelessness Plan (2018-2028) identified that more than one in 10 new homes that are built must be affordable to low-income households to keep up with forecasted growth – since 2018, less than one in 2,600 new ownership homes built have met that threshold," the June 2020 report states.
It also explained how dire the situation is becoming with rental housing prices being out of reach to 80 percent of Peel households.
On July 12, an ounce of relief arrived from the Province, with the announcement of $7.6 million to help Peel's burdened shelter system. The investment will create 120 shelter beds at the new Peel Family Shelter in Mississauga which was formerly a hotel, and will replace a former 60-unit family shelter on Dundas Street East. The number of new beds is a fraction of what is required to help those in need across Peel.
In 2018, Peel had just 245 shelter beds, a number that has not increased significantly since then. Even with the additional 60 beds inching the Region's capacity to over 300, Peel still has a fraction compared to other cities. The City of Toronto for example, has just under 7,000 shelter beds.
Previously, The Pointer reported in 2019 that all shelter facilities in Peel were operating around or above capacity for the past three years. The pandemic created widespread job losses and placed further strain on those families already doing all they could to keep a roof over their head and their family fed.
To allow more people to have access to affordable housing, Peel-run shelters and other support services are changing their focus. Instead of operating on a first-come-first-served model, which has placed thousands of households on an ever growing waitlist, the Region is looking to focus resources on those who are suffering the most, while improving services for all clients.
The proposed approach will be fully funded by the Region and doesn't require clients to use the centralized waitlist as their only path to accessing subsidized housing.
Factors such as health and safety, homelessness risk, and current living conditions, among other considerations will all now be taken into account when determining the services a client requires and where they will be placed on the waitlist.
Under the proposed changes, through the annual budget process a set number of subsidies will be determined based on each level of need; this will make sure funds are given priority depending on the different housing circumstances.
This new way of allocating money will hopefully alleviate pressures felt on the shelter system.
(Graphic from Region of Peel)
"This will also ensure that some, but not all needs-based subsidies will go to the chronically homeless or those with the most complex needs," the July 8 staff report states.
While the approach to begin in 2022 could help to eliminate a backlog of thousands of households in need, the Region acknowledges that it does come with its risks.
"The proposed changes will be made within the existing subsidy budget and will result in a shift in the clients who receive housing subsidies towards those with more urgent, acute needs. This may result in a fewer number of clients receiving supports," the report states.
A progress report on this pilot project will be provided to councillors in 2023.
The homeless hub, a Canadian web-based research library, defines chronically homeless as people who have disabling conditions (mental illness or substance abuse), who don't have a home or have been homeless for six months or more in the past year.
While staff anticipate some risks associated with changing the polices, there were far more benefits mentioned than negatives. Directing more resources to people who have urgent needs, diverting people from the centralized waitlist and addressing housing issues before they become a crisis are many of the potentially positive outcomes from this switchover.
This desperately needed change comes at a time when the Region's current approach clearly hasn't been working and the pandemic has created more need than ever. The switch will hopefully bring some relief to the system as society slowly returns to normal.
Industry-wide employment losses due to COVID-19 had a dire impact on households that were added to the list and have created an even larger problem for the underfunded shelters. Peel now faces an even greater housing crisis and while COVID-19 emergency funds provided some relief, the financial burden now falls back on the Region.
Throughout 2020, all programs from Peel (except for the second units renovation assistance program) continued. This includes street outreach, emergency shelter, transitional housing, eviction prevention, subsidies, the waitlist and case management. Throughout the various lockdowns, Peel shelters were supported through a large financial package from upper levels of government.
The $28.9 million designated for vulnerable residents enabled Peel to relocate about 250 people into hotels to accommodate physical distancing measures within shelters, and increased on-site health clinic access.
This one-time funding was provided to various organizations assisting with food insecurity, homelessness and mental health services and will end in December 2021. Now Peel must focus on reallocating funds in its own budget to make a smooth transition.
"Current levels of capital funding are inadequate to meet the need for affordable rental housing in Peel," according to a July 8 memo to regional council from staff. "A report to address the capital funding shortfall for housing will be brought to Council in 2022."
A recommendation to reallocate $2.3 million dollars of previous operating funding toward enhancing property management in Peel's public housing units, hiring seven full-time staff and the new needs-based pilot project was approved by council July 8.
Approximately $860,000 of the reallocated money will go toward creating 80 more needs-based subsidies to assist those searching for help.
Another important way this money will benefit the clients is through the hiring of additional staff to assist with the increasing demands. Currently each regional housing support worker takes care of approximately 50 households; across Peel about 500 households are in shelters (many in temporary spaces). Not only do staff aid in finding homes, they also ensure supports are in place to keep people housed; this could be in the form of job hunting, mental health and addiction services, immigration and settlement support and help for women and their family fleeing domestic violence.
Regional staff anticipate these changes will reduce the pressure on shelter occupancy rates and overflow costs, while also improving the experiences and outcomes for clients. As a result of increased efficiency, the Region believes this could have the unfortunate side effect of causing some shelters and service providers to require less staffing, resulting in potential layoffs.
"The transition of this contract to the new providers may result in loss of employment for some of the current contractor's staff," the July 8 report reads. "Regional staff are sensitive to the unfortunate timing of these potential job losses in light of the Covid-19 pandemic; however, the change is essential to ensure successful housing outcomes for our clients."
The Region's 10-Year Housing and Homelessness Plan has made some progress in 2020, despite many challenges from the pandemic. A 174-unit shelter on City Centre Drive was completed and is in operation, with the completion of the Brampton Bramalea Christian Fellowship Residences which added 90 new affordable units. Four other housing projects made strides on pre-construction activity which would add a combined total of 546 units, including 40 to a permanent Youth Shelter in Brampton.
Peel's 10-year Housing and Homelessness Plan was delayed slightly by the pandemic but still made progress.
(Graphics from Region of Peel)
The Region of Peel, the Peel Housing Corporation and 46 other service providers maintain 7,568 subsidized and 6,252 affordable units in the region. Subsidization of housing means landlords or clients get funding to offset the full cost of rent, whereas "affordable" refers to units whose cost has been set below or at the average market rent for the area.
While regional councillors cannot control housing or rental markets, their decisions on affordable housing at budget time are a key piece to push the needle in the right direction. Unless proper resources are invested into solving this problem, Peel's population boom will only continue to result in more and more people desperate for shelter.
---
Email: [email protected]
Twitter: @taasha__15
---
COVID-19 is impacting all Canadians. At a time when vital public information is needed by everyone, The Pointer has taken down our paywall on all stories relating to the pandemic and those of public interest to ensure every resident of Brampton and Mississauga has access to the facts. For those who are able, we encourage you to consider a subscription. This will help us report on important public interest issues the community needs to know about now more than ever. You can register for a 30-day free trial HERE. Thereafter, The Pointer will charge $10 a month and you can cancel any time right on the website. Thank you.
Submit a correction about this story