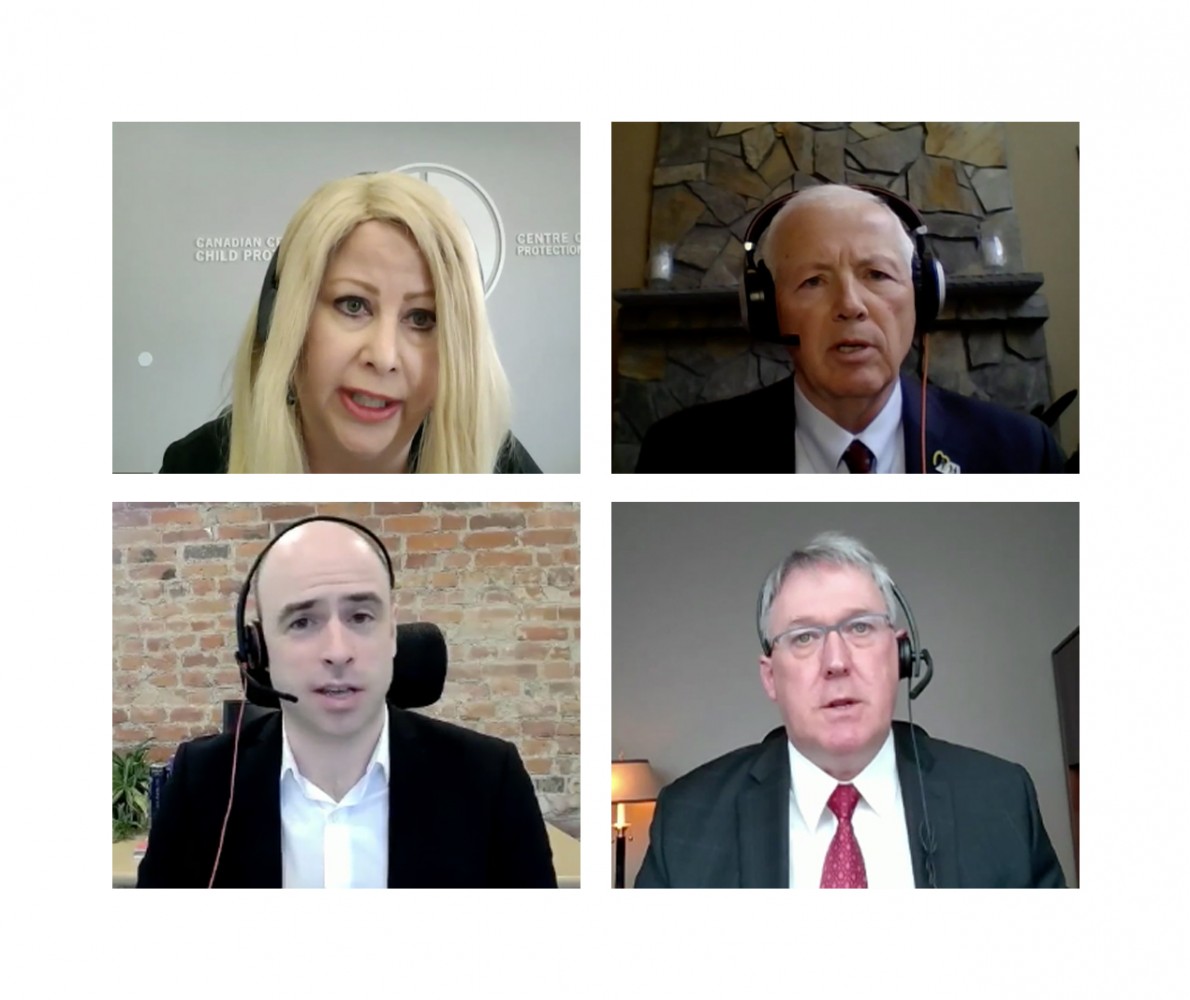 Photos from ParlVu
Calls mount for RCMP criminal investigation of Pornhub's Canadian executives
Pornhub's top executives swore under oath to MPs that every instance of child sexual abuse material found on their platform is reported to the proper authorities.
New testimony from top law enforcement officials and child protection advocates has cast significant doubt on the validity of their claims.
Their evidence raises the possibility of a criminal investigation into Pornhub and its Montreal-based parent company MindGeek, for their leaders' apparent failure under Canadian law to report all potential instances of illegal material to law enforcement. A collection of over 100 survivors and more than 500 organizations from 65 countries has sent a letter to parliamentarians demanding the RCMP launch a criminal investigation into the company.
"MindGeek executives appeared to mislead the Committee and the public regarding MindGeek's role in enabling and profiting from a range of criminal content that was uploaded and distributed through their platform," a letter from the group states. "We call on the Canadian Government to encourage the Royal Canadian Mounted Police to conduct a full criminal investigation into MindGeek, and to hold its leadership accountable to the fullest extent of the law… Anything less than full legal accountability is an injustice to victims whose lives have been damaged as a result of MindGeek's knowing and willful actions."
Pornhub's top executives have steadfastly denied any wrongdoing, detailing to the committee in early February how sophisticated content moderation systems, reporting mechanisms and artificial intelligence are employed to detect and remove child sexual abuse material as soon as it is flagged on the site. The top officials also claimed content is removed immediately after being flagged, and all instances are reported to the proper agencies and authorities.
"I want to be clear to every member of this honourable committee and to the Canadian public, even a single unlawful or non-consensual image on MindGeek's platforms is one too many. Full stop," MindGeek's CEO Feras Antoon told the Standing Committee on Access to Information, Privacy and Ethics (ETHI) on February 5.
His sworn testimony supplemented a submitted 8-page brief that stated every instance of child sexual abuse material (CSAM) found on MindGeek platforms is reported to the National Centre for Missing and Exploited Children (NCMEC) in the United States. Antoon and MindGeek COO David Tassillo also noted their company had recently become a partner with NCMEC in an effort to make it easier to report CSAM found on their sites.
MindGeek CEO Feras Antoon told MPs during sworn testimony that all suspected instances of CSAM found on Pornhub are reported to authorities.
On February 22, John Clark, the president of NCMEC denied that statement.
"NCMEC and Pornhub are not partners. We do not have a partnership with Pornhub," he testified, noting NCMEC sent a letter to MindGeek ordering it to cease making the claim. Clark noted Pornhub had recently registered to voluntarily report CSAM to the company, but he was clear this did not constitute a partnership.
Clark stated Pornhub only began reporting instances of CSAM to his organization in the last few weeks.
After a New York Times article in December drew international attention to the company and the disturbing allegations against it, which advocates began to bring forward about a year ago, federal legislators decided to launch the committee investigation.
John Clark, the president of NCMEC
Lloyd Richardson, director of information and technology with the Canadian Centre for Child Protection (C3P) testified it was only in late 2020 that Pornhub reached out to the Centre to begin reporting CSAM. The law requiring internet companies to report any suspected instance of CSAM to law enforcement and the C3P came into force in 2011.
"That would mean for basically 10 years of Canadian law, where we had very strong laws on the books, that they had not been reporting to you," MP Charlie Angus asked. Richardson confirmed this was the case.
It was a direct contradiction of the claims made under oath by MindGeek's executives.
Testimony from Lianna McDonald, the executive director of C3P and Clark of the NCMEC, both described the disturbing scale of the CSAM problem online, which is not isolated to Pornhub.
Cybertip.ca, the Canadian tip-line for reporting suspected CSAM, receives 3,000 or more reports each month.
"It is clear that whatever companies claim they are doing to keep CSAM off their servers, it is not enough," McDonald said. She called on parliamentarians to develop stricter regulations to govern internet service providers to improve accountability and the ease by which content can be removed from the internet when flagged.
"We've been screaming from the rooftops that we are long overdue for regulation," she said. "Canada needs to assume a leadership role in cleaning up the nightmare that is resulted from an online world that is lacking any regulatory and legal oversight."
The continued testimony before Canadian MPs, which ran over a number of days in recent weeks, with several experts and victims, is the result of a year that saw increasing levels of public outrage directed at MindGeek after numerous stories became public of videos of rape, human trafficking, child pornography and other non-consensual content being made available and monetized on its flagship website, Pornhub.
The Trafficking Hub campaign, launched last year with the explicit goal of getting the site shut down, has garnered close to 2.2 million signatures on a petition.
Lianna McDonald, the executive director of C3P, told MPs stricter regulations are needed to ensure internet service providers work hard to remove CSAM from their platforms.
In early February, MPs asked the Pornhub executives for numbers related to CSAM incidents reported to NCMEC and law enforcement due to material on their site. The two leaders were unable to provide any statistics, noting these figures would become available in a report the company planned to release "very soon".
This is not the first time the possibility has been raised that Pornhub is not following its legal obligation to report CSAM found on its website. Earlier testimony revealed that NCMEC had no records of Pornhub reporting suspected CSAM to the Centre in 2019. This was confirmed by Clark on February 22.
It's also not the only allegation made against Antoon and Tassillo for making claims that were allegedly false.
Pornhub officials explained that as part of their CSAM process, videos are removed immediately from their website after being flagged. A number of accounts by victims have raised serious doubts about this claim.
The ETHI committee heard from survivors late last month who shared day-to-day experiences dealing with the company that highlighted alarming practices. They told similar stories of non-consensual images being shared on Pornhub, the devastating impacts it had on their lives, including lingering mental health struggles, as well as the significant effort it took to convince MindGeek to remove the content, despite the clear violation of Canada's child pornography laws. Many reported that when material was sometimes taken down after lengthy struggles, it often reappeared on the site shortly after.
Their stories followed the testimony of Serena Fleites, a survivor of similar non-consensual content posted on Pornhub, who appeared before the committee in recent weeks. Fleites was forced to send repeated requests to have videos of her removed, sending multiple documents to verify her identity. She even tried pretending to be her mother in an effort to get the videos pulled off Pornhub.
A similar story went viral in 2019 from Rose Kalemba, who was taken at knifepoint about 10 years ago and raped for 12 hours when she was 14-years-old. The videos were posted to Pornhub. Kalemba pleaded with the company to take the videos down, but was ignored, she said. Only after posing as a lawyer did Pornhub take down the video, long after it had been viewed millions of times.
Serena Fleites testified before the committee in early February. Her story was the subject of a New York Times piece which significantly increased the scrutiny of Pornhub and MindGeek.
In a class action lawsuit filed with Quebec's Superior Court in December 2020 against MindGeek, an Ontario woman alleges a video of her sexual abuse at age 12 was shared on Pornhub. The lawsuit alleges she filled out an electronic form on Pornhub in early 2020 to have the video removed. She says she received only an automated response from the company, and doesn't know whether the video was removed.
"This is the hardest thing I've ever had to face in my life," Victoria Galy, another survivor, told the parliamentary committee in late February. She suffered after a number of intimate images and videos, many of her while drugged or intoxicated and taken without her knowledge, were posted to Pornhub. "Pornhub has become my human trafficker."
Galy said in 2018 she reported approximately 30 videos of her to Pornhub, asking them to be removed. Three of the videos were eventually taken down, but Pornhub told her she would need to take further steps and file a takedown notice to have the others removed. In August 2020, when she checked again, there were more than 60 videos of her on the site. She currently takes medication to help her deal with depression and PTSD. She says she came close to suicide.
"I have never been more broken than I have been throughout this process," she told the committee.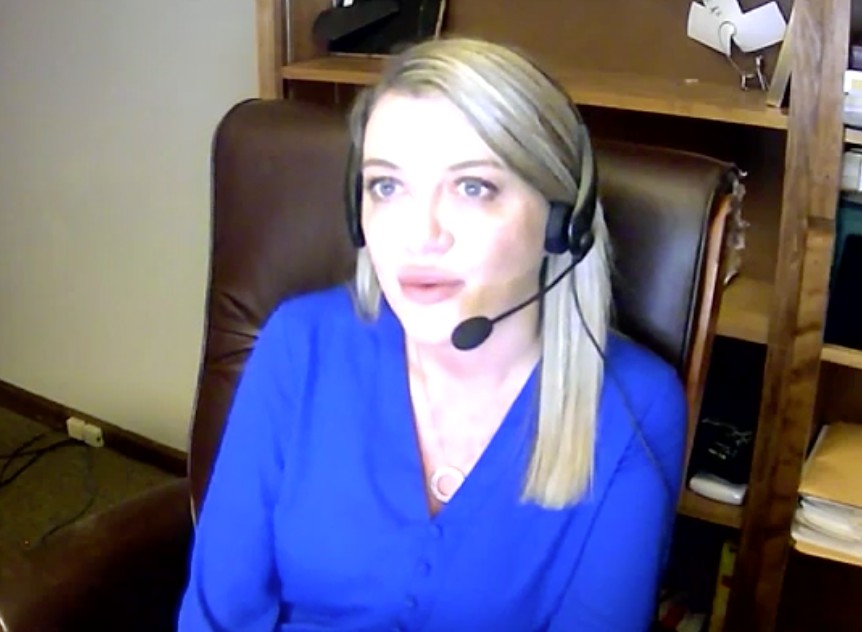 Victory Galy explained how she undertook significant effort in an attempt to get videos of her removed from Pornhub.
The testimony by victims and other evidence makes it clear that illegal material has been routinely posted and hosted on Pornhub, and that the company has been aware of it.
But executives ignored the legal requirement to report this content, according to evidence, and instead allowed it to continue being viewed over and over again around the world, making more money for the leaders.
The pressure on the Montreal-based company has been increasing steadily since December. That's when an article in the New York Times Opinion section, which included Fleites's story, intensified the growing backlash against Pornhub and drew widespread attention to allegations of CSAM and other illegal content on the site. Only days after the Times story was published, Visa, Mastercard and Discover blocked customers from using their credit cards on the website.
Aside from advertisers like Unilever and the Dollar Shave Club which had pulled ads from the site because of the controversy unfolding for much of last year, this marked the first time a major private-sector entity took any action to distance itself from the company and the stomach-turning allegations levelled against it.
Pornhub finally announced a new verification process, after mounting calls to investigate. The feature meant only identified users could upload content, and deleted close to 10-million videos from the site that were posted by unverified accounts.
When Pornhub's executives shared these increased efforts with MPs, many were not impressed, labelling the move as too little too late, and not done out of a desire to protect children, but only to protect the company's bottom line, which was facing increased threats from the growing public backlash.
Questions have also been raised about the company's Terms of Service, which MPs have said seem designed to deflect legal responsibility.
Pornhub's Terms were most recently updated on December 8, and state: "The relationship between you and us shall be governed by the laws of Cyprus, without regard to conflict of law rules. Nothing contained in these Terms of Service shall constitute an agreement to the application of the laws of any other nation to the Websites," the company states. "The sole and exclusive jurisdiction and venue for any action or proceeding arising out of or related to these Terms of Service shall be in an appropriate court located in Limassol, Cyprus. You hereby submit to the jurisdiction and venue of said Courts."
When asked about this portion of Pornhub's Terms, Antoon said, "To be honest, I would have to get back to you on that and ask legal counsel," he said. "But clearly we are living in Canada, we abide by Canadian law for sure."
Testimony from Galy also forced Angus to rethink the responses from Antoon related to Pornhub's Terms of Service, which state anyone with a legal complaint must take it up with the courts in Cyprus. When Galy, who lives in the U.S., brought her complaints to Pornhub, she was told to deal with the courts in Cyprus by Pornhub's legal director.
"This is a basic question of law and order," Daniel Bernhard, the executive director of the Friends of Canadian Broadcasting told the committee on February 22. Bernhard said he believes there is no need for new or enhanced regulations or laws. Canada already has laws that prohibit the viewing and sharing of child pornography, and laws that require companies to report suspected CSAM on their websites. These laws just aren't being enforced, he said. "The issue is that the law is not being applied and that is even more concerning because we do have the rules, so the question of enforcement is very, very important… Are we going to enforce the law when it happens digitally, or not?"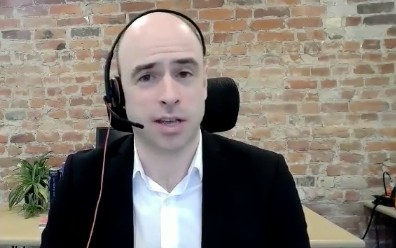 Daniel Bernhard, the executive director of the Friends of Canadian Broadcasting
Stephen White, the RCMP's deputy commissioner of specialized police services, told the committee that as of February 22 "to my knowledge" there were no open investigations into MindGeek or Pornhub. However, the RCMP says it began receiving reports from NCMEC concerning Pornhub in June 2020. Since then, the RCMP said it has reviewed 120 suspected instances of CSAM on Pornhub. C/Supt. Marie-Claude Arsenault said only 25 of those met the threshold to qualify as child pornography and they were shared by the RCMP with law enforcement agencies that have jurisdiction to investigate each case of the allegedly illegal material.
The revelation that no investigation has been launched against MindGeek angered MP Angus.
"We're talking witnesses who say that modern sexual assault is being tied to what is happening online and it is being promoted in a Canadian company," he said, before sharing an email he received from the lawyer of a survivor. The survivor had reached out to the RCMP for help in investigating Pornhub for its role in promoting non-consensual videos of her posted on the site. The RCMP did not respond to her request, according to the letter.
"The issue of survivors having to go and ask you to do the job you're supposed to do, and you tell us that you actually haven't initiated any cases. It sounds like you're not even going to get mad at this survivor, you just haven't done it," Angus said. "Can you explain to us why, after all the testimony we've heard, why you're still talking about dealing with the dark net, needing more resources, working with the United States and you are not addressing the issues that have been brought forward, the credible issues of sexual abuse and non-consensual acts that have happened on these services. What are you giving us here?"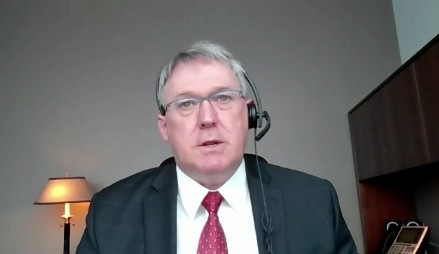 Stephen White, the RCMP's deputy commissioner of specialized police services.
When asked by The Pointer whether the RCMP would be opening any investigation into MindGeek over non-compliance with the Mandatory Reporting Act, a spokesperson for the Mounties explained the force attempted to discuss the Mandatory Reporting Act with MindGeek in 2018 "and the obligations contained therein."
"MindGeek informed the RCMP that, based on advice from their legal counsel, they would be reporting to the National Centre for Missing and Exploited Children (NCMEC) in the United States. As a global company that is registered abroad, jurisdiction over MindGeek is difficult to determine, as content is hosted outside of Canada," the spokesperson said. "Pornhub/Mindgeek have not made any disclosures directly to the RCMP under the Mandatory Reporting Act. Since June 2020, the RCMP received 120 referrals about Pornhub/Mindgeek from NCMEC. These referrals were the result of reports that Pornhub made to NCMEC."
During last week's ongoing committee hearings, the issue of jurisdiction was questioned by Angus, who noted that the Canadian regulations do not refer to the location of an entity's server, but where their service is being offered.
"The law doesn't say if Pornhub or MindGeek has their servers in Cyprus you can't touch them. They are providing a service, they have a legal obligation," Angus said.
It remains unclear whether a criminal probe will be launched.
"MindGeek has profited from rape, nonconsensual pornography, and child sexual abuse material for years, and it is time to open a criminal investigation to hold this company accountable," said Dani Pinter, senior legal counsel for the National Center on Sexual Exploitation, in a press release.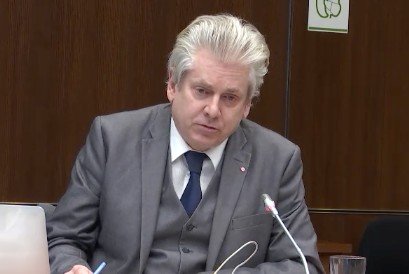 MP Charlie Angus repeatedly asked RCMP officials why no investigation had been launched into MindGeek.
"The Canadian Parliament has already started to shed light into MindGeek's practices in recent hearings. We know that Pornhub has refused to remove illegal content in a timely manner; the company does not even try to verify consent on Pornhub; it apparently stores a copy of all content on its servers, even child sexual abuse material (CSAM); and it turns out that MindGeek executives even claimed a partnership with the National Center for Missing and Exploited Children but NCMEC says no such partnership exists. These issues are just the tip of the iceberg."
The RCMP says it is committed to working with police partners across the country to address increasing cybercrimes such as online child sexual exploitation.
"The National Child Exploitation Crime Centre (NCECC) works closely with international law enforcement partners to carry out investigations and to serve takedown notices to American and international companies, when jurisdiction can be ascertained," a spokesperson told The Pointer. "The NCECC conducts investigations which are then referred to law enforcement agencies of jurisdiction within Canada or internationally for further action. Online child sexual exploitation cases are investigated by police services of jurisdiction in every province. However, the RCMP often work closely with police services across Canada and abroad to assist with these investigations."
The force offered no commitment to investigate MindGeek or Pornhub.
"The RCMP fully supports victims of sexual abuse and violence, and recognizes the trauma that these crimes can inflict. We are committed to investigating these crimes to the fullest extent possible, and prosecuting those responsible. Additionally, we support greater action to address online sexual crimes, such as online child sexual exploitation and non-consensual distribution of sexual images."
Calls are now intensifying to hold the RCMP accountable, to ensure it does not allow more victims to be harmed by Pornhub and other online sites.
---
Email: [email protected]
Twitter: @JoeljWittnebel
---
COVID-19 is impacting all Canadians. At a time when vital public information is needed by everyone, The Pointer has taken down our paywall on all stories relating to the pandemic and those of public interest to ensure every resident of Brampton and Mississauga has access to the facts. For those who are able, we encourage you to consider a subscription. This will help us report on important public interest issues the community needs to know about now more than ever. You can register for a 30-day free trial HERE. Thereafter, The Pointer will charge $10 a month and you can cancel any time right on the website. Thank you.
Submit a correction about this story