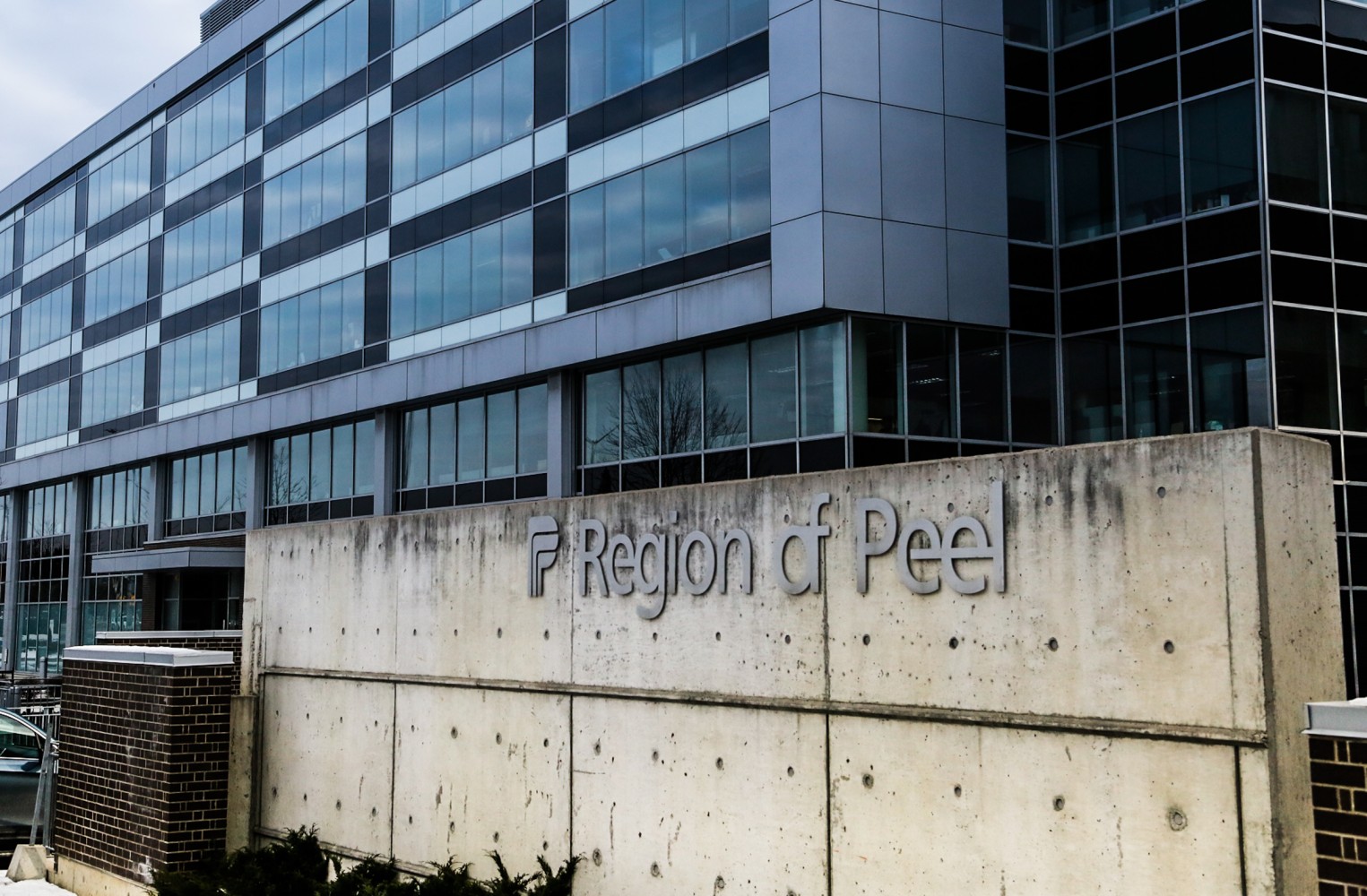 Photos from The Pointer files/Region of Peel
Pandemic budgeting descends into feud as councillors pass Peel's 2021 blueprint 
It caused acrimony and bitterness around the table, but Peel councillors finally agreed on a financial pathway during another pandemic year.
It didn't seem like the most likely outcome at the start of Thursday's regional budget meeting, but after hours of debate, councillors unanimously passed their 2021 financial blueprint.
The eventual result, which several councillors "reluctantly" supported, followed a lengthy discussion about priorities for Peel residents.
At the heart of the disagreement was the Region's one-percent infrastructure levy, an annual charge in place to close an unfunded gap in Peel's long-term plans.
It means, in 2021, the Region of Peel's budget will increase 2.5 percent, resulting in an overall property tax increase of 1.02 percent for the Region's portion of the bill, which is blended with each lower-tier municipality's share and the provincial education levy, all of which combine to round out the entire property tax bill for homeowners. A staff-proposed utility increase of 5.5 percent will also go ahead.
The tax increase means a typical residential property will see its bill for the whole year rise $50 and small businesses by $89, according to a press release from the Region. The average household is facing a $43 increase in their utility bill and businesses will see it spike an extra $111 on average.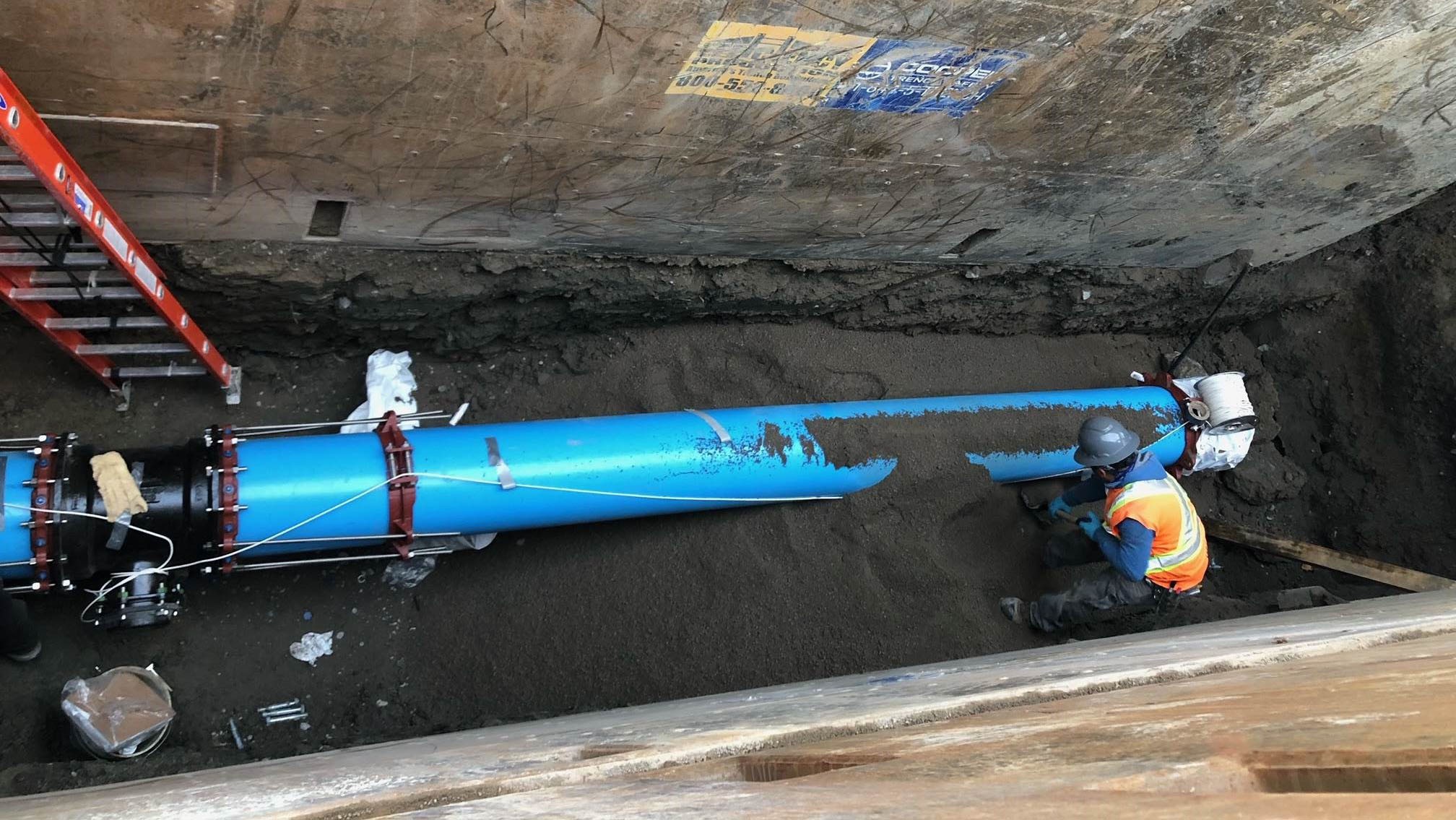 The Region's infrastructure levy is used to collect funds to support future infrastructure projects in Peel.
At the beginning of the budget session, the Mississauga Board of Trade (MBOT) made a request for council to freeze the Regional property tax rate to offer relief to small businesses. There was little sympathy around the table for the request, with even Mississauga Ward 9 Councillor Pat Saito, who tabled a motion to remove the Region's infrastructure levy, saying a tax freeze was unfeasible.
After MBOT's unsuccessful presentation, staff explained to councillors what Saito's request (seconded by Brampton Councillor Michael Palleschi) to push back the infrastructure levy would look like. The motion, which suggested the money could then be recouped in later years, would force some project deferrals, staff said.
"All of the plans are critical to meet counci's long-term strategic outcome," Norman Lum, Peel's director of business and financial planning, told councillors as he outlined how the funds might be scraped together. An eleventh-hour review of the budget unearthed space to make some cuts, something Janice Baker, the Region's top beaurocrat, admitted was a calculated risk.
To reduce the 2021 increase, Peel decided it could do without a waste material recovery facility (valued at $50.6 million) saving 0.4 percent from the 2021 infrastructure levy. Further reductions or deferrals would have real impacts, staff warned.
"That is, I appreciate, a difference between this week and last week, but this is an evolving issue with the Province — this whole transition to a producer responsibility," Baker, Region of Peel CAO, said. She was contextualizing how staff had suddenly found just over $50 million down the back of the sofa. "It was a judgement call that was made that we could take that facility out. I think that was done in the spirit of trying to help council get to where you want to get to."
Regional staff outlined what could be done with the infrastructure levy.
Affordable housing, a file council is already short on by more than $300 million, and paramedic infrastructure were listed as two areas that could feel the pinch if the infrastructure levy was postponed entirely. In their presentation, staff suggested councillors could reduce the levy to 0.6 percent this year and only the waste disposal facility would be impacted. Saito and Palleschi maintained their motion, asking to defer the levy entirely.
In a surprisingly candid admission, Palleschi said the motion meant "kicking the can down the road", a budgeting approach elected officials often prefer, especially around election time, rather than making the difficult decisions to ensure residents are responsibly taken care of.
Investments into paramedic services and affordable housing could have been under threat if the levy had been deferred.
Councillors were faced with three possibilities: a full 1 percent levy, a 0.6 percent levy or none at all. The actual impact on the final bill that will land at the doors of residents and small businesses was equivalent to a $2 cup of coffee every month.
For some councillors, a $20 dollar difference became the hill to die on. For others, it represented pennies not worth saving at the risk of long-term stability.
"2021 may be as bad as 2020 was and this could continue and I don't know what we do in 2022," Mississauga Ward 5 Councillor Carolyn Parrish said. "It's short term gain, for long term pain. The amounts aren't big enough, as far as I am concerned."

Even her Ward 7 colleague, Dipika Damerla, who in her short time on council has displayed a preoccupation with unsustainable tax limits, agreed. "I cannot support the zero-percent levy because I really fear that next year will be a much, much harder budget," she said. "I think in the long run, it hurts us, it's short sighted."
Damerla defended the infrastructure levy, saying it can be the "easiest target" when councillors are looking to make cuts. Caledon Ward 1 Councillor Ian Sinclair shared the sentiment, arguing businesses were reliant on good quality infrastructure above all else. The rising cost of construction, he said, means deferring projects even for a couple of years can have serious implications.
Some councillors, including those who represent some of Peel's wealthier neighbourhoods, were adamant that $1.67 a month was no small matter.
"At the end of the day, in the here and now, residents and businesses don't have the cash on hand — even $20 for a resident, even $30 for businesses," Mississauga Ward 3 Councillor Chris Fonseca said. "To me, what I have heard is they are struggling and suffering."
Fonseca was joined by councillors, including Karen Ras (Ward 2) and Stephen Dasko (Ward 1) convinced the small reduction was critical, even if crucial infrastructure was impacted. "It is an extraordinary year, and next year may be an extraordinary year, but we will deal with it at that point," Ras said.
A tense vote on eliminating the one percent levy in 2021 went down to the wire, with council locked. Chair Nando Iannicca, who has the power to break a tie, chose to let the motion fail and take a separate vote, before the session descended into chaos.
"Excuse me, are you being rude?" Mississauga Mayor Bonnie Crombie shot at Palleschi, after bickering over differences blew up. "Point of order, you are being rude and indignant."
The confusion and frustration stemmed from Palleschi's attempt to bring a motion regarding funding for human trafficking. His attempts, ultimately overruled by the chair, came as a separate vote on passing the budget with its one percent levy intact was about to take place. Both the clerk and chair lost control of the discussion, with councillors blipping in and out in what quickly descended into a video conference among elected officials that looked more like a screen-gathering of restless and cranky school children.
"Mr. Chair, this has been a real farce, forget it," Saito said, before the vote to keep the one percent levy intact — instead of reducing it to 0.6 percent — was also lost.
By the end of the meeting, Brampton, Caledon and Mississauga were once again trying to be friends. The final infrastructure levy, 0.4 percent and one waste facility lighter, was accepted by all, without any real enthusiasm. The fight resulted in an $8 saving for the average household, so owners can enjoy about four cups of coffee throughout the year, thanks to the efforts, two if you prefer Starbucks.
Absent from the whole process was Brampton Mayor Patrick Brown, who didn't show up for the most important role he's tasked with, the setting of priorities for 2021 and establishment of what Peel taxpayers will be asked to pay for with their own money. Brampton Councillor Harkirat Singh, who is not a regional member, filled in for the mayor.
The dramatic crescendo, with verbal blows traded repeatedly over the fate of the infrastructure levy and rules of council, was in contrast to an earlier process that had lacked much debate.
An increase for the Peel Regional Police that is about double the rate of inflation in Ontario was barely discussed after a watershed year that saw elected officials, including Brown, promise to look at the role of policing differently. The percentage increase of the police budget, which for the first time in years is more in line with the overall regional budget increase, does reflect Chief Nishan Duriappah's efforts to rethink some aspects of the policing model. However, his hands are tied because roughly 85 percent of the overall police budget is already committed to fixed labour costs.
The affordable housing file, desperately important to so many Peel residents on the cusp of falling through a flimsy safety net, was similarly glossed over. But, for a $20 average saving which threatened paramedic and housing services, some were willing to fight to the end.
"I think your constituents should be proud," Iannicca stated, closing out the meeting, saying it was good that council would "go to war" over a few dollars "because it matters".
---
Email: [email protected]
Twitter: @isaaccallan
Tel: 647 561-4879
---
COVID-19 is impacting all Canadians. At a time when vital public information is needed by everyone, The Pointer has taken down our paywall on all stories relating to the pandemic and those of public interest to ensure every resident of Brampton and Mississauga has access to the facts. For those who are able, we encourage you to consider a subscription. This will help us report on important public interest issues the community needs to know about now more than ever. You can register for a 30-day free trial HERE. Thereafter, The Pointer will charge $10 a month and you can cancel any time right on the website. Thank you.
Submit a correction about this story