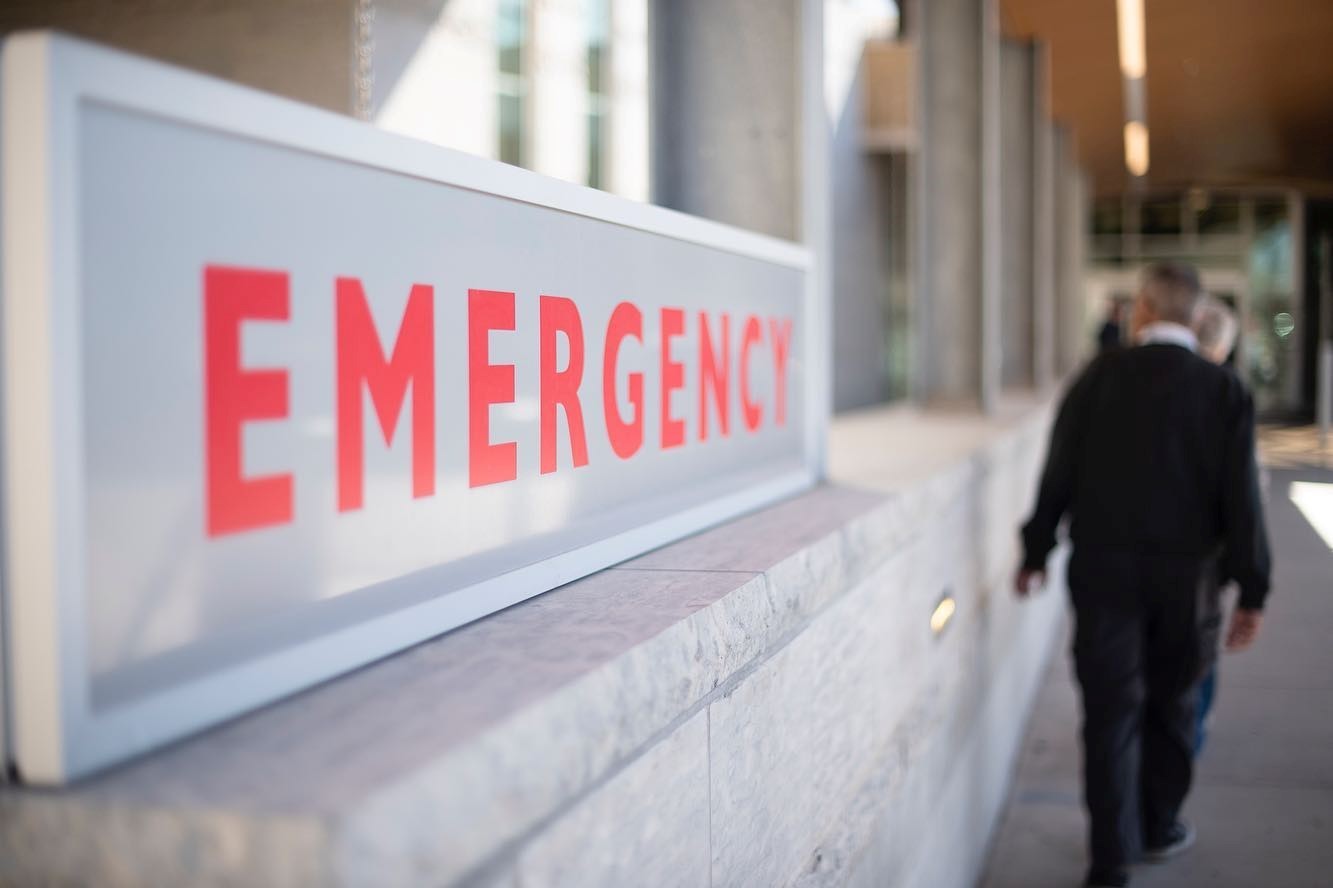 The Pointer file photos/Sangita Sharma
Brampton Civic shutting down Complex Care unit, leaving desperate families scrambling
A deadline is hanging over the heads of desperate Brampton families. It's an eviction order, of sorts, from the Complex Continuing Care unit at Brampton Civic Hospital. It's being closed to make room for the surge of patients amid the second wave of COVID-19 currently devastating the city.
Families now have until December 10 to make alternate arrangements for their loved ones, after the sudden decision by the William Osler Health system, which runs Brampton Civic.
"Osler is evolving its complex continuing care model at Brampton Civic Hospital to focus on low-intensity rehabilitation, and will transition patients to a new Unit at its Etobicoke General Hospital site, or to appropriate care settings based on individual needs and circumstances," Donna Harris, Osler's manager of public relations, told The Pointer in an email earlier this week.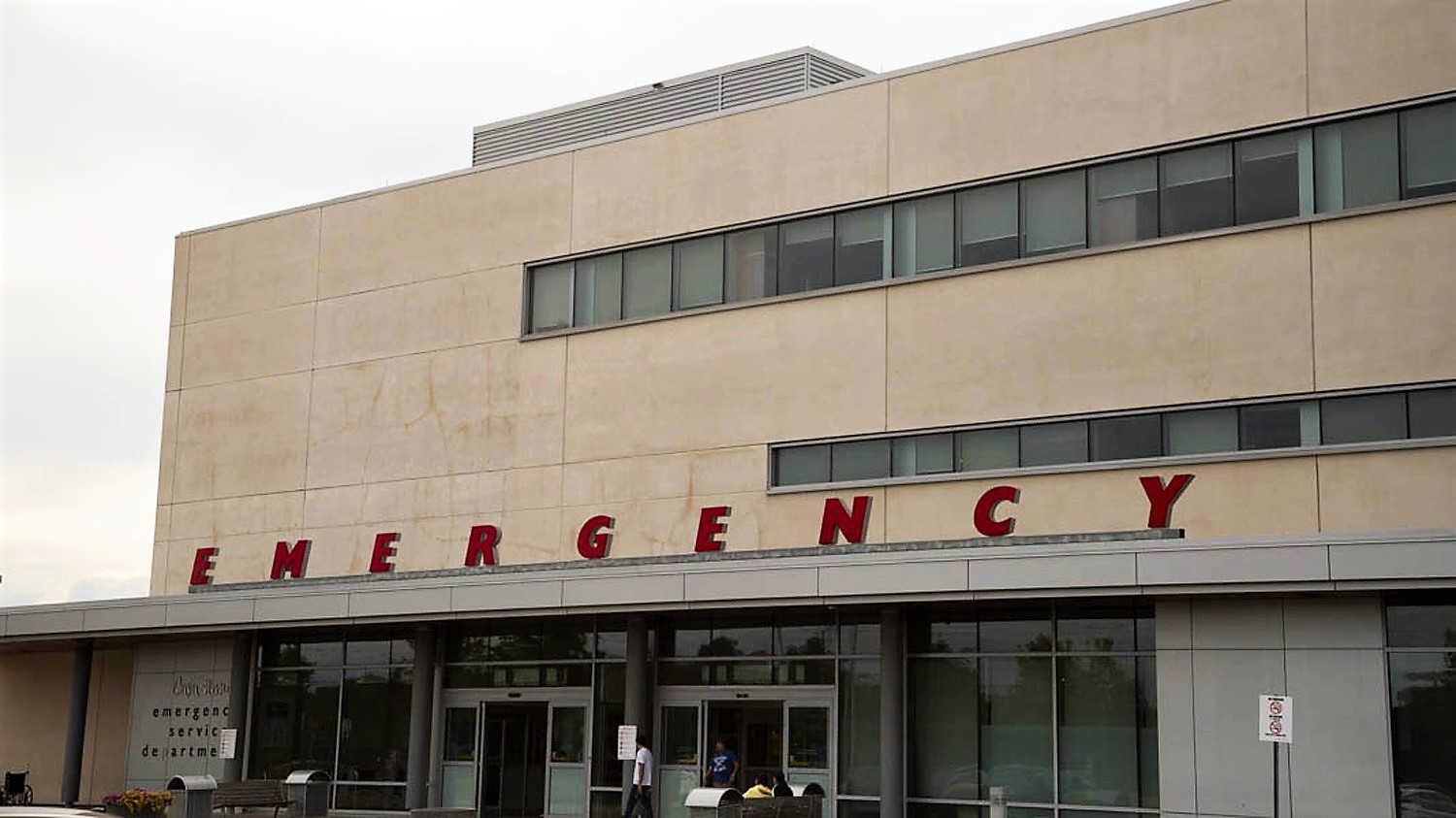 Families with loved ones in the Complex Continuing Care unit at Brampton Civic have two weeks to find a new care arrangement
It's the latest bad news in a city that has been in a healthcare crisis for decades, with only one full-service hospital to serve its 650,000 residents and few options when emergency situations, such as the current pandemic, arise.
The program now being wound down at Civic serves patients with long-term complex medical needs. Many have a tracheostomy, Sangita Sharma, whose husband relies on the program, told The Pointer. These patients sometimes need assistance with breathing and use a tube from a ventilator inserted into their windpipe (trachea), or need the procedure because they have trouble with swallowing or keeping the passage clear.
Patients in the program have a complex illness or disability and need a higher level of care than what a regular rehabilitation program can provide. In total, 25 beds are allocated to the complex-care units, 13 of which are for long-term care.
Brampton families dependent on the special care are questioning William Osler's decision.
According to Sharma, the first time families heard about the "transition" was October 2. She was told the unit would be closing to free up beds to accommodate the surge of patients coming into the hospital for COVID-19. The news came as a shock. She questions why the only program of its kind in Brampton is shutting down.
She has turned to the internet, starting a petition asking people to support her call to keep the unit open. More than 1,500 people have signed so far.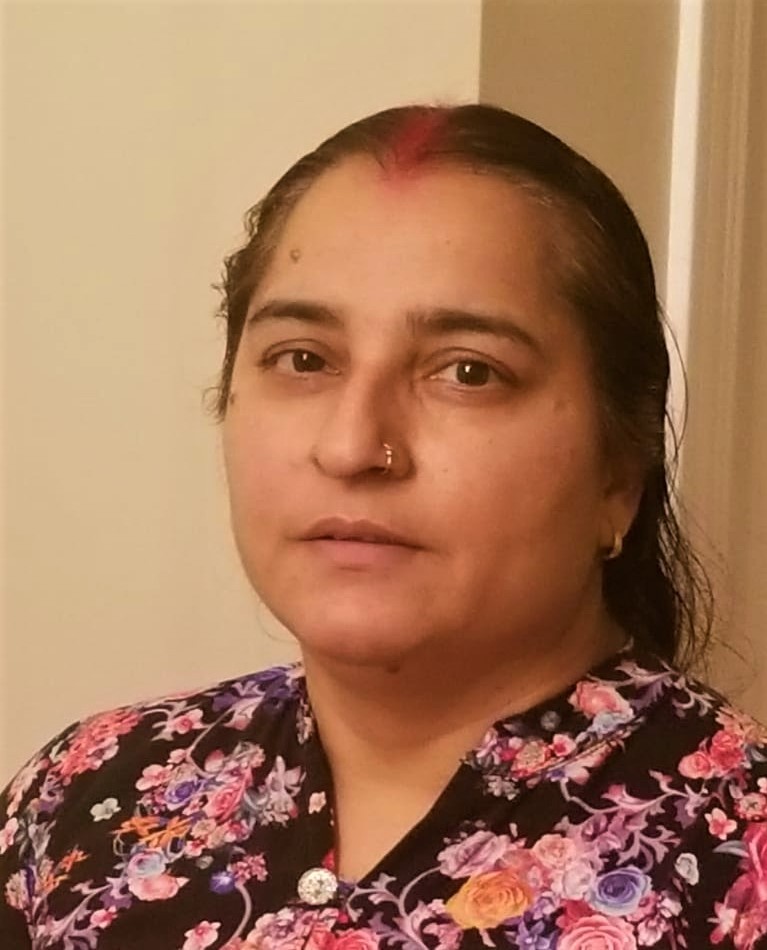 Sangita Sharma's husband has been told he has to leave Civic's complex care unit which is being closed
She says families were confused when Osler's messaging changed, suggesting the unit was not closing, after backlash in Brampton's South Asian-Canadian communities.
In a late October interview with journalist Satpal Johal, Dr. Naveed Mohammad, president and CEO of William Osler, said in Hindi, "nothing is closing… we are only changing the designation of the beds. Those beds will stay open. It's just that there will be different types of patients in those beds."
He said the goal is to have the sickest people use the beds and to eliminate the long wait times in emergency rooms and hallway healthcare. "No beds are closing, nor are we kicking anyone out," he said, adding that patients will be kept within the William Osler system and may end up at Etobicoke General Hospital in Toronto, also run by Osler.
For families who rely on the long-term complex care program, like Sharma and her son Harpreet, this is effectively a closure, since their loved one won't be able to get the help needed close to home.
"They're saying they're not closing the unit down but anytime we ask them, they don't say anything about the patients," Harpreet Sharma told The Pointer.
The family says it has been caught in a web of confusing messaging by Osler. They allege the organization is telling one story to the media, that there are no issues of concern, but families have not been told how or where patients will be cared for, once the program at Civic is shut down.
At a November 18 meeting with families who have a loved one in the CCC program, Harpreet said senior officials with Osler, including Dr. Mohammad, told them no one was being moved out of the hospital, but the unit was "transitioning".
"There's two different answers," Harpreet said. "It wasn't really a conversation. It was more them talking, us typing."
The meeting happened after the family made two earlier attempts to get answers during telephone town halls. The first was on October 21. Harpreet said when he tried to send a question in, the coordinator told him only questions related to COVID-19 would be answered, and senior staffers would be in touch with the family to answer their questions later.
A second call was hosted a couple weeks later, after the family didn't hear from Osler. Harpreet said he told the person coordinating the town hall he had a question related to the ongoing pandemic.
"It feels like a necessity and it's scary when we have to lie [to get] into our own town hall meeting to ask a question."
He asked what officials were planning to keep the CCC unit in Brampton.
The answer Harpreet got from Dr. Frank Martino, interim vice president, medical affairs, research and academics for Osler, didn't provide any clarity. "Every time we ask them a question they keep pulling off a different answer," he said.
The family, he said, has been given three options for his father: home care, moving to a long-term care home, or shifting to another hospital that offers complex care.
Homecare isn't an option the family finds safe. The tube for the tracheostomy is open from one side, and there are fears material might get in, which could disrupt breathing if the environment isn't secure. As the primary caregiver and with health issues of her own, Sangita questions who would take care of her husband if something happens to her.
Long-term care homes also aren't a viable option for the family, with ongoing outbreaks, rising COVID-19 cases and the need for a clean environment. Most long-term care homes don't even have complex-care training.
To the family's surprise, Harpreet said when they were calling around, one home asked, "what's a tracheostomy?"
A couple of weeks prior, his father, who resides in his own room at Civic, was close to developing pneumonia, an infection of the lungs, because of how vulnerable his situation is.
"We've been told since the beginning [of the pandemic] that people that have underlying conditions, they're at risk. I don't know what's the definition of [an] underlying condition if you don't include someone that has a tracheostomy, can't speak, can't make decisions for themselves and they don't even know they're being sent to another facility," Harpreet said.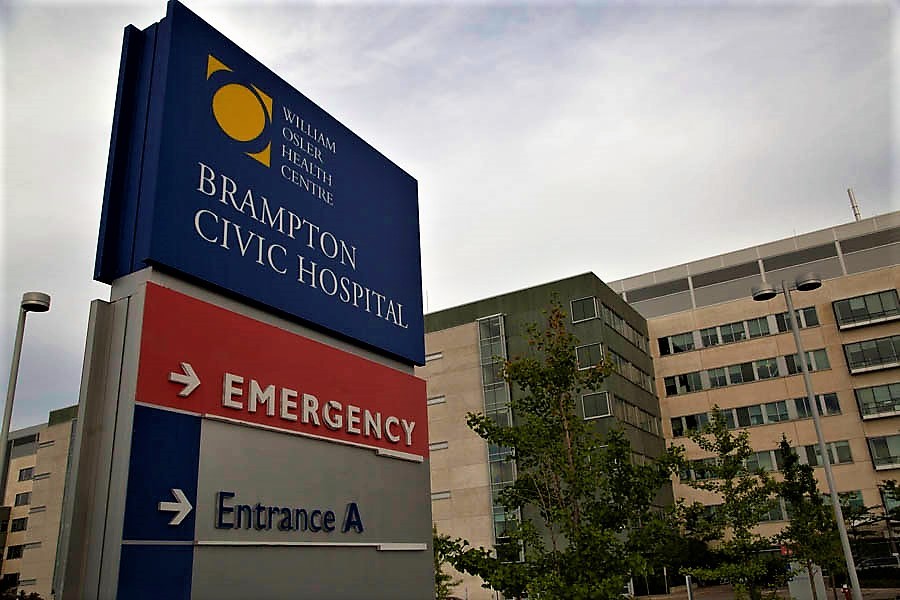 Brampton Civic is chronically over-capacity and is where the term hallway healthcare in Ontario was coined
The third option is to find another hospital that offers similar care. The locations the family was offered are all in downtown Toronto and have wait times ranging from one month to two years. There's no guarantee of an available bed when Civic's program is shut down in about two weeks.
"They're saying we're not moving anyone downtown but the only list we got from the Complex Continuing Care unit are all outside of Brampton," Harpreet said.
This isn't a viable option for the family. Sangita is closely involved in her husband's care and is unsure how she could commute daily outside the city. "How are we supposed to go every day and see our loved ones?" she asked.
If families aren't able to find a suitable option by the December 10 deadline, they will be transferred to Etobicoke General Hospital in Toronto's northwest corner until they can find proper accommodation. Harpreet said families are being asked to keep looking for a bed.
Osler told The Pointer that patients will be moved to a "new" unit at Etobicoke General Hospital or to an "appropriate" setting, but did not explain what type of care this will involve or where exactly patients will end up.
Brampton Civic is the only full service hospital in the city. When Peel Memorial reopened its doors in 2017, there were no in-patient beds and it has no capacity for complex long-term care. It was meant to alleviate the capacity pressures of Brampton Civic, but that never happened. A proposal for Memorial's Phase 2 expansion was recently submitted to the Province but Osler has not made the plan available to the public.
Meanwhile, as Brampton residents continue to suffer in the hallways of Civic, the situation with the CCC unit illustrates just how dangerous the ongoing healthcare crisis in the city is. With no capacity, crucial care for the most vulnerable can't be provided, and families are now left scrambling, facing the reality that loved ones in desperate need of constant medical attention will likely be sent to another municipality.
The closure of the CCC unit, to free space for other patients, is a confusing decision, Sangita says. She doesn't understand how 13 beds will address hallway healthcare the way Dr. Mohammad described. And how is the move benefiting those patients who will no longer receive the care they have been getting at Civic?
Part of her petition calls on the Province to improve the desperate situation in Ontario's fastest growing city. The family believes if Peel Memorial had in-patient beds, the CCC program might not have to be shifted out of Brampton, and away from family members.
Harpreet said the family has reached out to Health Minister Christine Elliott and Premier Doug Ford numerous times but has not received a response.
"Why does it seem like Brampton's getting slapped across the face over and over again?" he asked.
The city's dire lack of hospital beds, with less than half the Ontario per capita number, has been widely publicized for years, but there is little anyone has done to change this.
The Central West Local Health Integration Network (LHIN), which William Osler is a part of, has been chronically underfunded, compared to the 13 other LHINs in the province.
In the 2017-2018 funding year, CW LHIN received lower amounts for each funding category of healthcare compared to the provincial average. The group received $936 in overall funding per person compared to a provincial amount of $1,907 per capita.
The trickle down effect of this glaring inequity has had severe consequences. The latest is the eviction of some of Brampton's most vulnerable residents, people like Sangita Sharma's husband.
In need of constant complex care, Brampton Civic Hospital has decided it can no longer provide a bed for him.
---
Email: [email protected]
Twitter: @nida_zafar
Tel: 416 890-7643
---
COVID-19 is impacting all Canadians. At a time when vital public information is needed by everyone, The Pointer has taken down our paywall on all stories relating to the pandemic and those of public interest to ensure every resident of Brampton and Mississauga has access to the facts. For those who are able, we encourage you to consider a subscription. This will help us report on important public interest issues the community needs to know about now more than ever. You can register for a 30-day free trial HERE. Thereafter, The Pointer will charge $10 a month and you can cancel any time right on the website. Thank you.
Submit a correction about this story