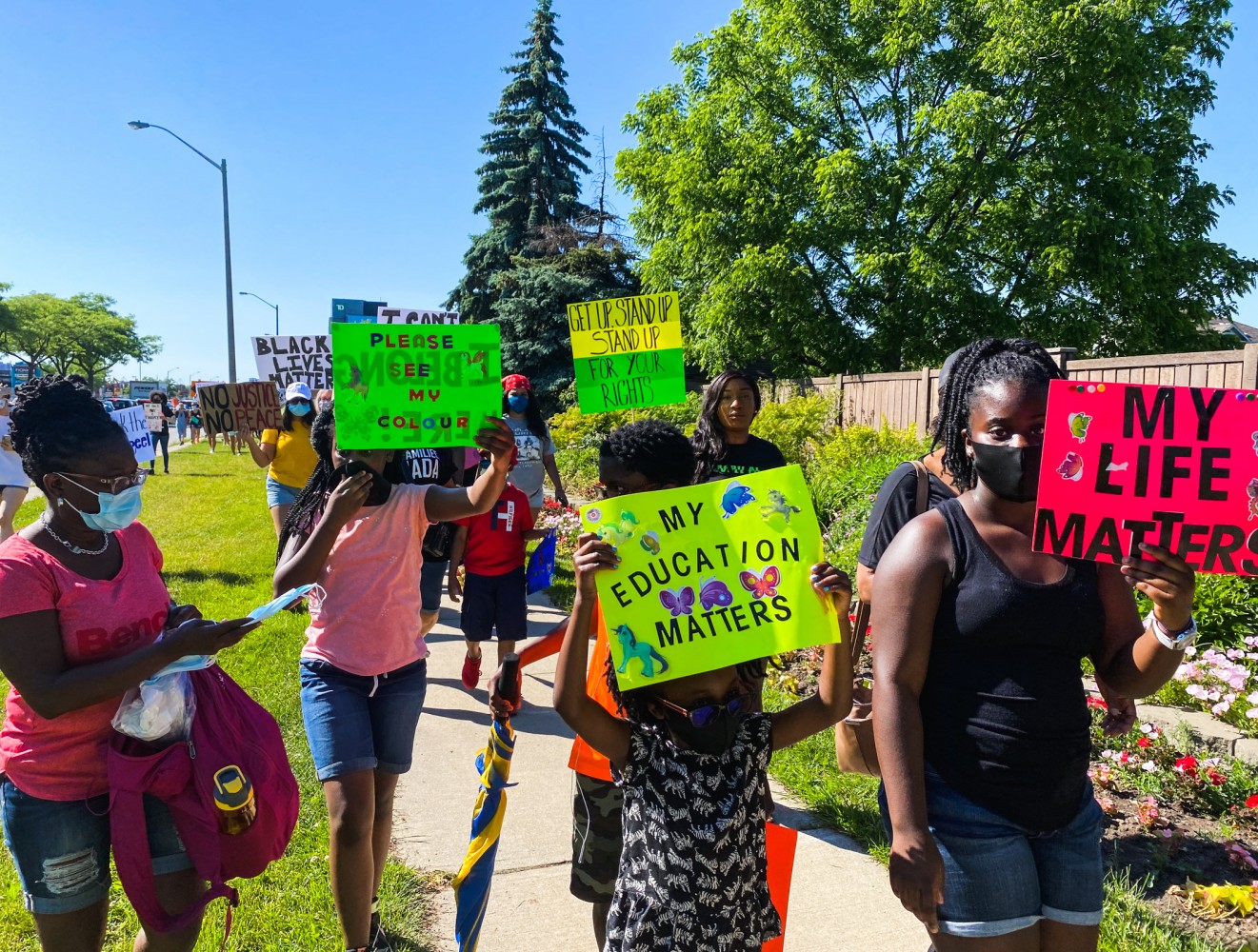 Photos from The Pointer files/PDSB/Zincia Francis
PDSB program for success aims to undo decades of harm against Black students
Dismantling decades of discrimination and anti-Black racism at the Peel District School Board was never going to be easy. If it was simple, the half-hearted apology the board was forced to issue in April or the firing of former Director of Education Peter Joshua would have done the trick.
But it's not easy or simple; bringing equity to PDSB is a large and complicated task.
Provincially appointed supervisor Bruce Rodrigues and Interim Director of Education Colleen Russell-Rawlins, the pair faced with a daunting legacy of discrimination, have already made a significant start. Slowly, the board is trying to move from a position of defensive and reactionary policies to a culture that actively promotes equity and diversity.
For a board educating a student body that is almost 84 percent non-white, the changes are long overdue.
As one of the many building blocks for this future PDSB has recently updated how it handles admissions to its Regional Learning Choices Programs.
These specialist streams are supposed to select the most talented students in Peel and set them on specific and high-achieving paths. In theory, each class represents those in Mississauga, Brampton and Caledon who place a high value on education and want to create a foundation for future academic achievement.
But, for years, Black and Indigenous students have been glaringly underrepresented in these programs. Data from PDSB's student census shows several instances where fewer than 10 Black students were picked, compared to some classes where white students are over-represented at twice or three times the rate compared to their representation in the student body as a whole. In some cases South Asian-Canadian students are also over-represented in high-achieving pathways.
The elementary International Baccalaureate program is just one example. According to the data, 53.9 percent of elementary students in Peel Region identify as South Asian, but 76.7 percent of the 296 youngsters in the IB program are from South Asian backgrounds. Black students account for 9.9 percent of all elementary kids, but fewer than 10 individuals are included in the IB program, meaning the board cannot even calculate a percentage for privacy reasons, but it would work out to about 3 percent.

Data shows that Black students are underrepresented in PDSB's Regional Choices Learning Programs.
"I remember, my first son, I didn't know about this program," Trustee Kathy McDonald, a vocal advocate for equitable change at the board, told The Pointer. "It wasn't until after someone said 'oh why didn't you get into the program?' [that I learnt it existed]. By the time I enquired about it, they'd already selected everything."
"People are tapped by teachers, so I asked why nobody tapped my son," she added, saying there is "a sort of stereotype about Black boys."
The same data bears out at secondary school level. The region's visual arts course, for example, is made up of 34 percent white students, who account for 17.8 percent of the high school population. By comparison, Black students represent 5.4 percent of those in the program, despite accounting for 10.4 percent of the total secondary school body.
In the few courses where Black students come close to representation (dance, drama and music), white students account for between 44 and 55 percent of their classmates, more than three times their representation in general. South Asian-Canadian students, by comparison, are underrepresented in these less academic programs.
In a new plan recently prepared by PDSB's head of equity, Associate Director Poleen Grewal provided an overview detailing the new approach to change the picture.
It aligns with Ministry of Education directives to PDSB under its troubling review of the lack of equity and diversity in the board, which was completed and handed down in the spring.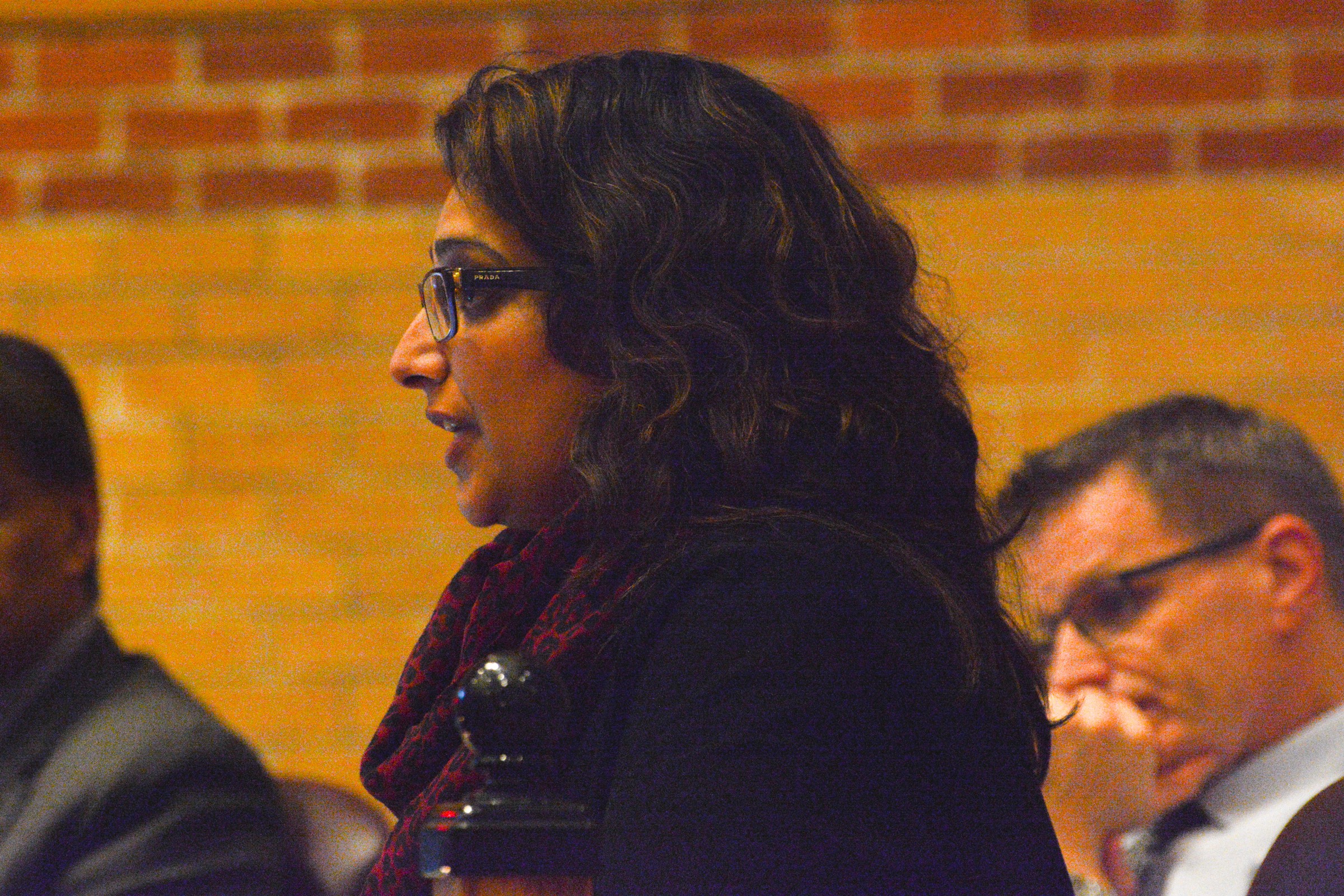 PDSB's head of equity, Associate Director Poleen Grewal
"Directive 9 states that as part of the Annual Equity Accountability Report Card, the PDSB must report on clearly defined student-centered outcomes including eliminating disparities in achievement of students from the Board's various communities," a November 10 report to the board by Grewal states. "This means establishing accountability measures and responsibilities for using disaggregated data based on a number of identity factors including race. This review, according to the Ministry directive, should include disproportionalities and disparities related to representation in Regional Learning Choices Programs, along with disproportionalities and disparities in other areas."
The report says staff launched a review of the Regional Learning Choices Programs' "Operating Procedure" to overhaul an outdated process. A new approach looks at how certain students, specifically those who identify as Black and Indigenous, have been granted access to these beneficial programs.
A broken system has shaped the current picture.
While parents can nominate their children to take part, it is teachers who have the best knowledge and are relied upon to signal opportunities. For a system of gifted youngsters to function effectively, teachers need to be able to free themselves from internal bias and nominate the most talented children in their classes for high achieving streams. A failure to do so, including a well documented anti-Black culture at PDSB, guarantees a harder path for some students compared to their peers.
Systemic barriers, compounded by a lottery system, have kept Black students from these programs. In particular, a lack of information, internal bias among teachers and discouraging messaging have all contributed to the problem.
"Typically there might be 50 spots in the program and you have 500 applicants," Danielle Dowdy, a parent representative for the We Rise Together group, explained to The Pointer. "Once we get down to a qualified pool, then there's a lottery system. If Black students are two out of 500, the odds that you don't make the lottery are pretty high."
In an attempt to remedy these disparities, PDSB has implemented changes to its selection process. Where previously all eligible students went through a lottery system, Black and Indigenous students who meet the requirements will now automatically enter classes, with the remaining spaces filled through the lottery.
"We're really excited about this opportunity, we think it's a really great way to address the systemic discrimination in this program because the outcomes are so abysmal for our students," she added.
The problem is, while a pioneering equitable change has been made on paper, some parents are struggling to find out. PDSB has added the new information to its webpage, but parents fear it is not being shared widely enough and Black or Indigenous families may not be getting their hands on the resources they need to access opportunities for children.
In order to bridge the gap, We Rise is hosting a call-in event to answer questions on Wednesday, November 18, between 5:30 p.m. and 7 p.m. It is for parents with children between Grade 5 and 8 to offer information and ask questions about the program. The event can be accessed by calling 647-497-6081 or, for those who miss the Wednesday talk, questions can be sent to [email protected].
Families can also access the session at https://www.peelschools.org/parents/webinars.
"It's not enough to remove these barriers to access, [if] the parents still don't know about it and the board didn't really communicate [the change] in a targeted way," Dowdy explained. "The truth of the matter is a lot of people don't really understand what these programs are and what they entail... We saw the information just wasn't hitting our community in a way that really made sense."
Zincia Francis is a consultant and founder at ATZ Equity Consulting, a company that provides various services, including equitable communications strategies. Simply changing the policy at PDSB isn't enough, she says, with forward planning and vision key ingredients to guaranteeing change makes its way to the families who need it the most.
Zincia Francis, consultant and founder at ATZ Equity Consulting, says PDSB needs to address the structural barriers for Black students in a number of ways.
"If they are to tackle this structural barrier, they need a two-pronged approach, at a minimum," she told The Pointer. "One is reassessing their communication strategy; about how to best integrate parents' voice into the process. The other piece is about addressing unconscious bias, anti-Black racism, anti-Indigenous racism within the education system that get in the way of Black students being identified for this program. At a minimum, these areas need to be addressed for this gap to start closing."
The latter is no small feat and lies at the heart of the challenge PDSB faces. The removal of Joshua in June was a symbolic victory for many activists, but few thought it was the end of the fight. A far greater task awaits, as the board's new leadership works to end a culture that has allowed discrimination, even subconscioulsy, to thrive. This is now being addressed while, simultaneously, educating staff on their own internal biases.
McDonald said the board is seeing "massive retirements," something she attributes to a combination of COVID and certain staff feeling the heat of change. Stressing she did not have data to back up the hunch, she said she hoped it is a sign equity and tolerance are finally beginning to permeate the ranks of Ontario's second largest school board.
"I think that there will be a shift [and you're] starting to see it because people realize the organization is shifting its culture," she said. "Our new director, she is amazing. She's unapologetic with her stance and she doesn't sugarcoat it."
McDonald says PDSB's new director Colleen Russell-Rawlins (above) is "amazing" and "unapologetic" in her efforts to eradicate discrimination.
While the long term plan to reform PDSB's culture plays out, the "first prong" Francis outlined could be more immediately viable. She suggests communications be tailored to parents and designed to serve specific communities in Peel.
In particular, she cited email and website postings as relatively ineffective. For busy parents, balancing work and children in an ever worsening global pandemic, regular website checks or catching every email can be a struggle. Instead, meeting Black or Indigenous parents where they communicate may help bridge the gap.
"I can tell you, as a parent, I rarely check the website and, even when emails come in, I rarely read through all of them," Francis said. "I just have a million-and-one things to do."
Russell-Rawlins, who is leading the project along with Grewal, said the board has placed notices in local ethnic media, social media, emails, the board website and has made phone calls, but admitted there is still room to improve. "We know that communication is an area of growth for the board," she told The Pointer in a statement. "It will be one of the items examined closely in our review of existing processes and policies to better support marginalized and underserved communities."
Even for parents who are reading through communications, the history within PDSB for Black students may make them think twice. The decades of "trauma and hurt" documented in the Ministry of Education's disturbing review of the board won't be fixed with a simple policy tweak.
"There also needs to be programs in place that empower Black students," Francis said. "What messages are they currently receiving about their capacity? We need to work at breaking down internalized messaging about capacity that is putting limitations on their future."
For years, it was nearly impossible for Black advocates, parents or trustees to get a win at the board. Complaints were sidelined, concerns ignored and McDonald was shut down one board meeting after another.
The Ministry of Education's review, with its 27 directives, put a spotlight on some of Peel's problems and laid out a roadmap to create an equitable learning environment, free of discrimination. Each step is interconnected, with anti-racism training for staff intrinsically linked to how many Black or Indigenous students are selected for the board's high-achieving programs.
"It is unconscionable to believe that we can continue having an education system running and operating the way we are, unless you believe somehow Black people are intellectually inferior," McDonald added. "And if you do, then you're a racist and I have no time for you."
---
Email: [email protected]
Twitter: @isaaccallan
Tel: 647 561-4879
---
COVID-19 is impacting all Canadians. At a time when vital public information is needed by everyone, The Pointer has taken down our paywall on all stories relating to the pandemic and those of public interest to ensure every resident of Brampton and Mississauga has access to the facts. For those who are able, we encourage you to consider a subscription. This will help us report on important public interest issues the community needs to know about now more than ever. You can register for a 30-day free trial HERE. Thereafter, The Pointer will charge $10 a month and you can cancel any time right on the website. Thank you.
Submit a correction about this story