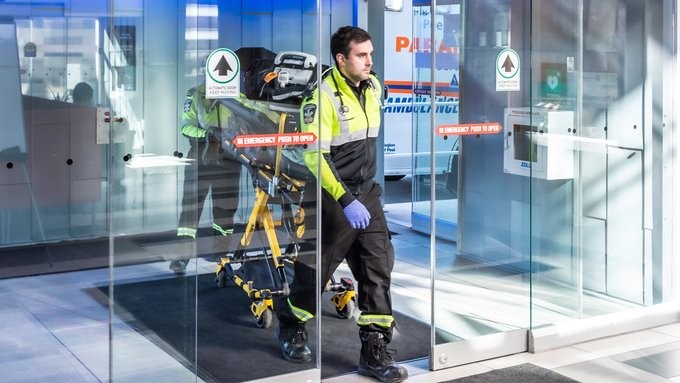 Photos from The Pointer files/Peel Paramedics/Twitter/St. Michael's Hospital
Peel paramedics to launch a first-of-its-kind violence reporting system to protect first responders; advocates want national strategy
When a dispatch call rustles over the radio, paramedics are told what to expect at an emergency scene. For many, experience also tells them to prepare for violence. The women and men racing through our streets in ambulances to save lives and treat the injured are often confronted with a range of abusive behaviour.
Ontario paramedics are kicked, punched, spat on, yelled at, seriously injured, groped and sexually harassed on the job. Violence against paramedics is well-documented by studies which have, for at least a decade, demonstrated an urgent need to enhance workplace protections for first responders.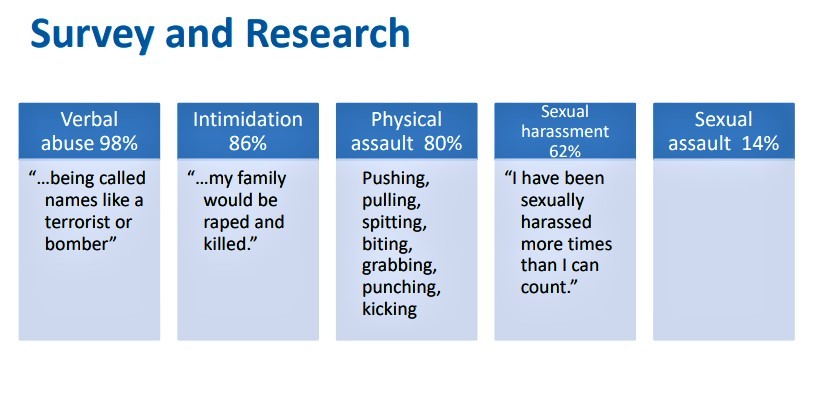 A study completed last year found an alarming amount of abuse against Peel paramedics.
Now, a new reporting tool developed by Peel Paramedics, a first-of-its-kind in Ontario, is slated to help steer the service away from a compliant culture that has allowed abuse on duty to become normalized. It is one of several initiatives led by Peel's External Violence Against Paramedics Working Group that will make it easier for first responders to log abuse when it happens, and generate comprehensive data about these occurrences.
With the support of Peel Regional Council, paramedics are also advocating to the provincial and federal governments for legislative changes that would criminalize assaults on emergency response personnel in the same way the law currently protects police officers.
The moves come after a disturbing 2019 study by Peel paramedics Mandy Johnston and Justin Mausz, who found 80 percent of their peers experienced physical violence at work. The study surveyed 196 paramedics – about half of them had over 11 years on the job – who offered their retrospective take on experiences of abuse.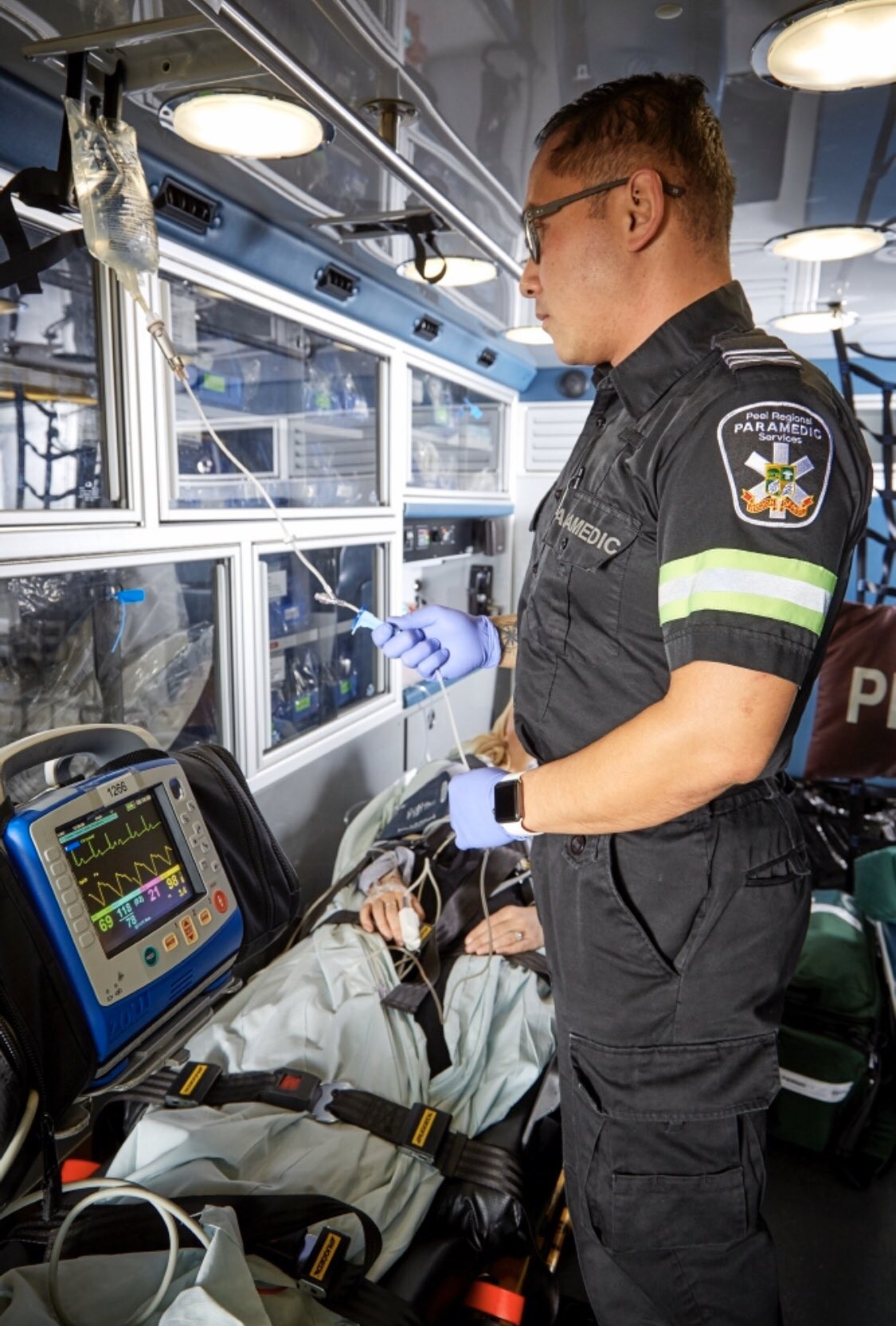 The vast majority of paramedics experience some form of abuse while on the job, something that has become normalized in the profession.
The new reporting tool will allow violent occurrences to be documented in the same software, by Interdev Technologies, which tracks patient calls. It promises to create a more accurate picture of how pervasive these incidents are in Peel, where it will be launched, while other jurisdictions running Interdev can also opt-in to use the tool via the software company.
"The existence of a mechanism for them to report violence is really solidifying this new idea that we're trying to instill in the culture, in which we don't accept violence as part of the job anymore," Johnston said.
A big part of that culture encourages brushing off and making light of these situations, she said. In the aftermath of attending a traumatic scene as a paramedic, many are also confronted with the heavy emotional toll of recovering from a personal attack, and are sometimes shamed for it. In Peel's 2019 study, one paramedic reported being mocked by superiors for not coping. "The two (supervisors) on that night found me hiding in the ambulance crying. In a nutshell, I was told I'm probably not cut out for this job and should start looking for a new career," the survey respondent said.
A study published in 2016 done by Drexel University's Dornsife School of Public Health in Philadelphia examined why first responders are so often assaulted on the job. It found that paramedics in one U.S. city, where the department served a population of more than a million residents, were 14 times more likely to be victims of a violent attack than firefighters. The study found the higher rate of violence against paramedics was linked to several factors, including a lack of information about the emergency situation they were sent into, a lack of training to deal with combative individuals and extremely close contact required to medically assist patients. Some female paramedics who participated in the study also reported being seen as "easy targets" by some men, including those who become violent under the influence of alcohol or certain drugs.
Johnston's research into Peel's paramedics included similar findings.
"As a woman, having men think it is their right to comment on a female's look, or put their hand up a medic's thigh, or 'accidentally' grab a breast, all regardless of the paramedic's verbal warnings," was common, one anonymous paramedic said in the report.
The Peel study found that many paramedics did not bother to report abuse because there was no recourse available to them, or consequences for the perpetrator, who is often the very patient they are trying to help. Paramedics expressed feeling dejected, with comments such as: "What's the point?", "Nothing is going to get done" and "It's part of the job."
According to the research, 97.9 percent of paramedics were exposed to verbal abuse, 86.1 percent reported intimidation and 80 percent said they experienced physical assault. Additionally, 61.5 percent reported sexual harassment and 13.8 percent said they had been sexually assaulted.
Johnston is encouraged by feedback she has received since her study in Peel, which was presented to Council last November.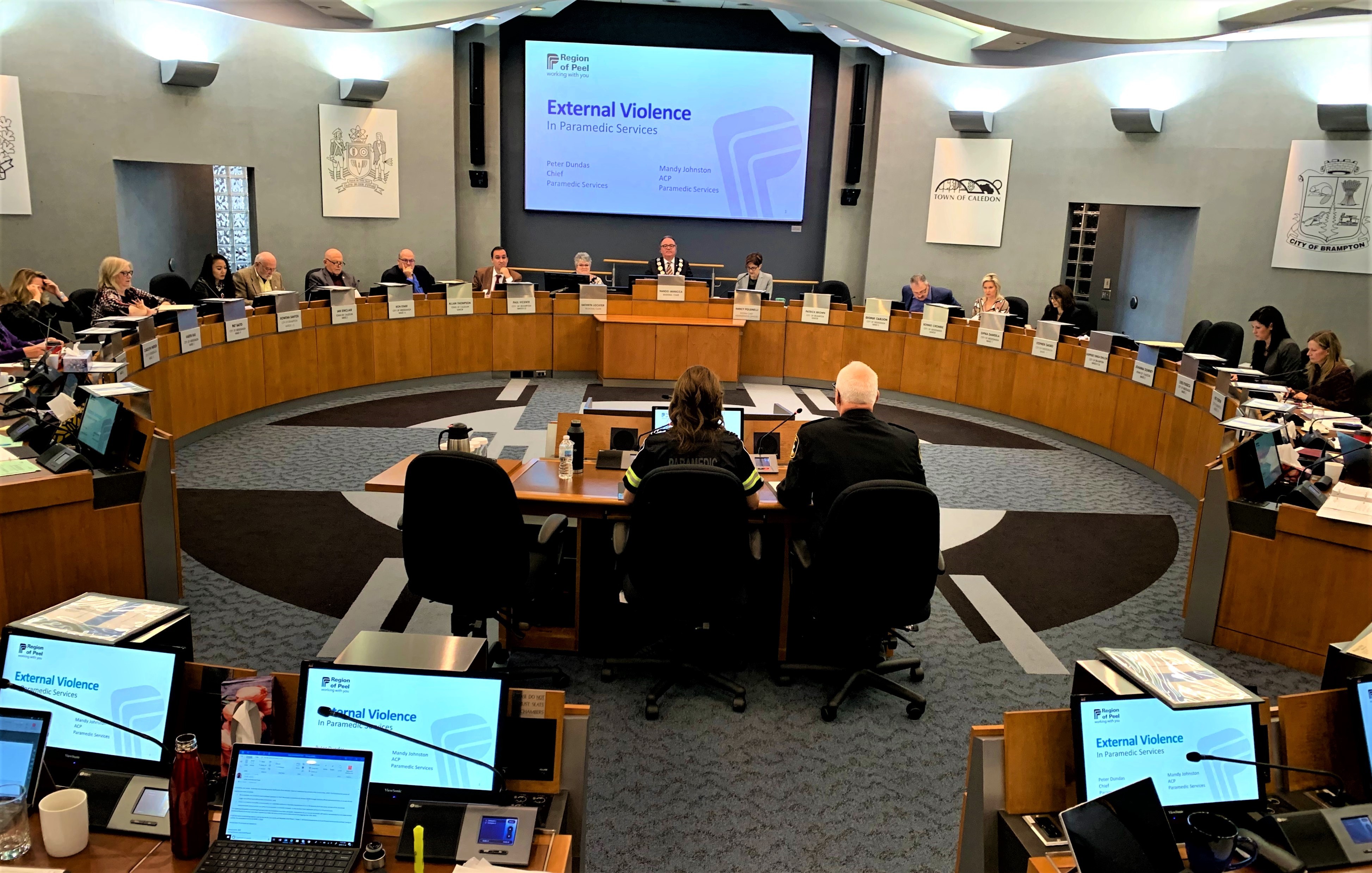 Paramedic Mandy Johnston appears before council last November.
"It's really impressive to see, in a one-year period, that paramedics are now willing to start coming forward and speaking about their experience, and that they actually believe change is happening," Johnston said, adding that more of her colleagues say they feel supported by management when raising these issues. Johnston's team will also be releasing a new violence policy for paramedics, educational materials about the reporting system, and a public awareness campaign that will roll out in the new year.
"I am very excited about the project that Peel is undertaking, as it represents the first prospective data collection on violence in Canadian paramedics," said Elizabeth Donnelly, an associate professor at the University of Windsor School of Social Work, who has over a decade of experience as an emergency medical technician. Her research interests include investigating the effects of occupational stress on paramedics. In an email to The Pointer, she said the institutional response to Peel's initiative would be just as important in reinforcing to paramedics that there is value in reporting abuse.
"If we can create a base of empirical evidence that links work-related violence with workforce health issues, that could be a useful tool for advocating legislative change," she said.
A November 12 Peel Region staff report from Nancy Polsinelli, Commissioner of Health Services, called on Regional Chair Nando Iannicca to submit a letter to the federal Minister of Justice requesting criminal code amendments through Bill C-211, the Post-Traumatic Stress Disorder Act, to include protections for paramedics. It was introduced as a private member's bill in 2017 by Conservative MP Todd Doherty. (Doherty did not respond to an interview request from The Pointer.) Similar legal reforms to protect paramedics were made in 2018 in Australia and the U.K. The latter country introduced tougher sentencing guidelines earlier this year for those convicted under its Assaults on Emergency Workers (Offences) Act.
But legal amendments alone are not effective to promote paramedic safety, and neither are the varying standards across jurisdictions, said Dr. Blair Bigham, an emergency physician at St. Michael's Hospital and anesthesia critical care fellow at Stanford University. He previously worked as a paramedic in downtown Toronto, and is also a health and science writer.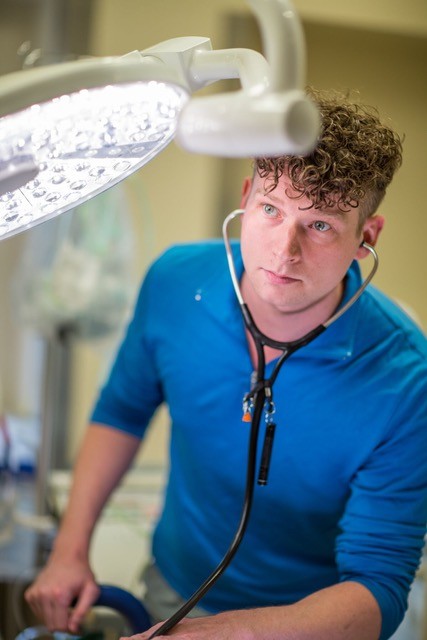 Dr. Blair Bigham, an emergency physician at St. Michael's Hospital and former paramedic.
"What we need is a national strategy to address this. What we have instead are piecemeal bits and pieces that pop up here and there, and ultimately end up either fading away or not being acted upon," he said.
Bigham began his career as a paramedic in 2006 and led a peer-reviewed study about workplace violence, published in 2014, that surveyed 1,676 paramedics in Nova Scotia and Ontario. Similar to Peel's 2019 study, Bigham's research found that 75 percent of respondents were victims of violence in the workplace at least once in the year prior to the survey.
He has also experienced violence, and said one of his former colleagues was injured so badly on the job that she could not return to work. Bigham said the success of Peel's program will depend on the transparency and follow-up from management to signal that paramedics are being heard.
Greater buy-in to tracking offences could create "really strong longitudinal data – almost epidemiological quality data – to follow this [issue]," he said. "But you can't just put the buttons into the software. The paramedics actually need to feel empowered and enabled to complete that documentation."
---
Email: [email protected]
Twitter: @LaVjosa
---
COVID-19 is impacting all Canadians. At a time when vital public information is needed by everyone, The Pointer has taken down our paywall on all stories relating to the pandemic and those of public interest to ensure every resident of Brampton and Mississauga has access to the facts. For those who are able, we encourage you to consider a subscription. This will help us report on important public interest issues the community needs to know about now more than ever. You can register for a 30-day free trial HERE. Thereafter, The Pointer will charge $10 a month and you can cancel any time right on the website. Thank you.

Submit a correction about this story