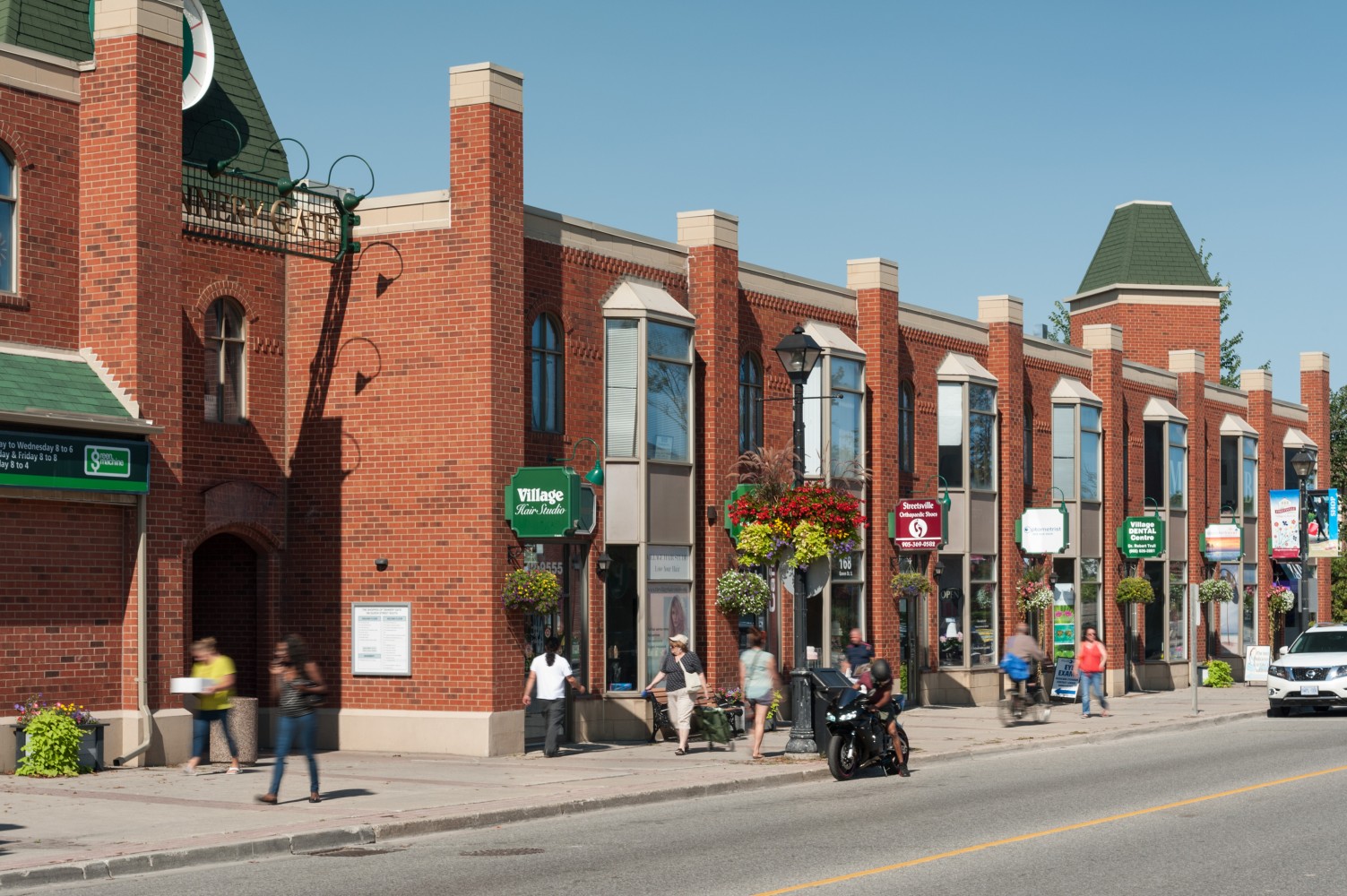 Photos from the Region of Peel/City of Brampton/City of Mississauga
Comparisons to Brampton's COVID situation shouldn't lull Mississauga 
For months, residents in Mississauga have felt like they're living in the shadow of Brampton. Every week, an increasing number of positive COVID-19 cases in the Flower City unsettles them, with only an imaginary border running between the two neighbours.
As Peel's cases have grown, all eyes have been on Brampton. It was Brampton, not Peel, Premier Doug Ford called "broken" at the start of September and it is Brampton that is responsible for the vast majority of the region's new COVID-19 cases since the start of August.
BRAMPTON
MISSISSAUGA

While Brampton's COVID-19 case numbers have been consistently higher than Mississauga, it should not give residents here a false sense of security.
"Why do we get treated the same as in Brampton? Who knows what's going on over there. I have no idea," a frustrated Ward 2 Councillor, Karen Ras, said to her colleagues at an October 28 council meeting. Her tone was echoed by councillors around the table, discussing the more lax restrictions in neighbouring Halton Region.
That view is shared by business leaders.
"Despite low levels of infection in Mississauga, local businesses are being punished for Regional numbers," the Mississauga Board of Trade (MBOT) said in a November 6 press release. The organization was responding to Queen's Park's decision to put Peel in the red (control) zone of its new reopening framework, limiting the ability for certain businesses to reopen.
But, in truth, Mississauga's COVID-19 numbers aren't as rosy as Ras, MBOT and others wish to believe. Brampton, with its rates of transmission and case counts spiking off the charts, is in danger of creating a false sense of security among residents.
Between October 28 and November 8, Mississauga has made up between 16 and 40 percent of Peel's new cases.
Overall, Mississauga's numbers in recent weeks have been worse than former provincial hotspot Ottawa. Hamilton, a smaller but comparable city, is also seeing a better picture, even with figures adjusted to reflect its population. To compound the problem, where Ottawa's cases seem to be trickling downwards, the rolling seven day average in Mississauga is only increasing.
A rolling seven day average of COVID-19 cases between October 28 and November 8. It compares three similar municipalities, but figures are not adjusted by population.
It's a trend Peel Public Health's medical officer of health Dr. Lawrence Loh has not tried to sugar coat. Asked about opening dining establishments in Mississauga at an October 28 press conference, he said Brampton and Mississauga's viral pictures were far from ideal.
"We do recognize that there are different pictures within the region, but, to be honest, they're not all that different," he said. "When you actually look at them from an overall basis, we are still seeing higher rates of transmission in all three municipalities as compared to most of the province."
On Tuesday, he reiterated his concern. "The false sense of security that comes with relative comparisons can often lead people to let down one's guard. The reality is that we are close to seeing similar pictures in all three of our municipalities here," he told The Pointer, repeating his message to limit contact with those outside your household and not take part in activities that could increase the spread of the virus.
As Loh suggests, data over the past few weeks does not show things getting better in Mississauga. Between November 2 and November 8, Mississauga reported 78.8 cases per 100,000 residents based on a population of 750,000. The rate is almost double that of Ottawa and significantly higher than comparable province-wide figures.
The data, sourced from Peel Public Health, was accessed by The Pointer at 1 p.m. on November 10.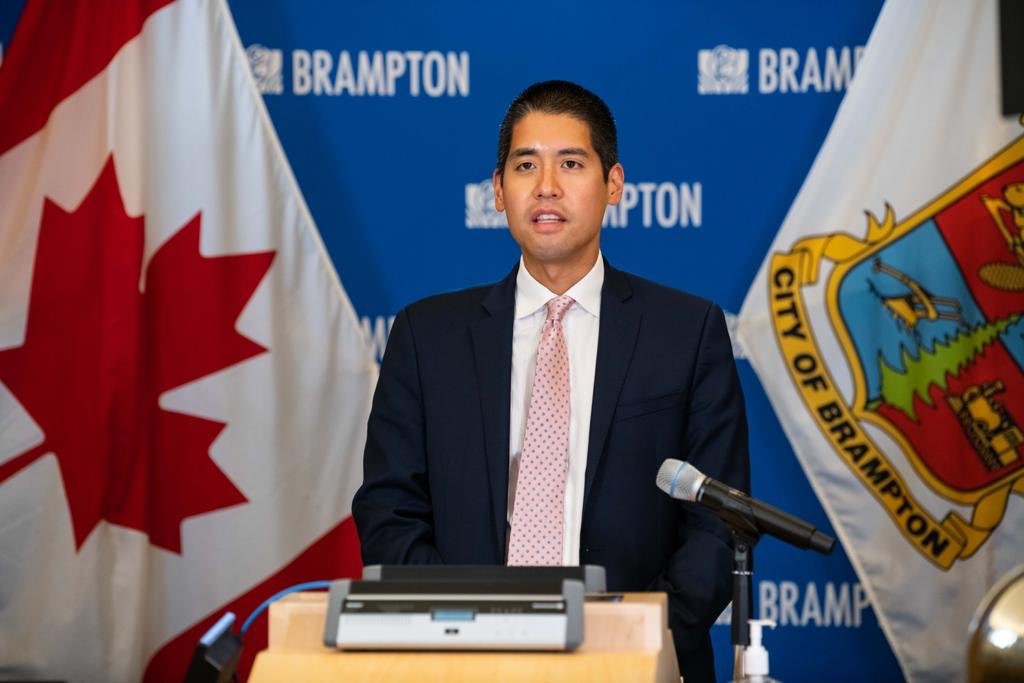 Dr. Lawrence Loh, Peel's medical officer of health
Figures for the same period show Ottawa, with a 2019 population estimate of 1,028,514 residents, had a rate of 38.5 cases per 100,000. Hamilton, home to 574,263 people, had a rate of 51.9, almost perfectly in line with a provincial average of 51.4.
In Mississauga, the seven day rolling average has also been increasing, showing the number of new COVID-19 infections continuing to trend upwards. On October 31, the average reached a recent low of 57 new cases per day, rising steeply ever since and hitting 84 on November 8.
"It's terrifying for me that things have grown so quickly, so exponentially," Mississauga Mayor Bonnie Crombie told The Pointer at her Tuesday press conference, using some of her strongest language yet to describe the situation in her city. "[T]he reality, as hard as it may be to stomach, is that the virus has been fully unleashed in our community."
The positivity rate in Mississauga, she said, has jumped to 6.5 percent and 22 percent of all transmission is from unknown exposures Peel Public Health is unable to trace.
Mississauga reported 162 cases on November 9.
Mississauga's seven day average of COVID-19 cases between October 26 and November 8.
Within the city itself, just like the region, the virus is not spreading equally. Some areas, particularly along the affluent waterfront, are seeing extremely low rates of transmission, while other spots are well above the provincial average.
Peel Public Health provides a mapping tool which illustrates the number and rate of new cases around the city, broken down by census tract. Its most recent data covers October 25 to October 31, with a citywide rate of 54 cases per 100,000 residents. The same period across Ontario saw a rate of 37.
By comparison to both the Mississauga and the Ontario numbers, some areas of the city are seeing alarming case numbers. One Malton census tract, just north of Toronto Pearson Airport, reported a rate of 347 cases per 100,000, while half of the eight Malton census tracts, sandwiched between the airport, Rexdale and Brampton, have rates exceeding 100 cases per 100,000 residents.
Ward 5 Councillor Carolyn Parrish told The Pointer Malton's problems stem from a variety of factors, including poverty, housing, demographics and its proximity to Brampton. She criticized changing rules from the Province and the continual operation of schools, which she has previously stated could be a key cause of spread.
"I also have residents who express frustration at illogical, broad brush rules," she wrote in an email, referencing new measures for dining introduced in Peel this week. "Restaurants are tightly regulated in normal times to keep their patrons safe. They are the best teachers of safe dining. Then we tell folks with 100 seat capacity they can serve 10 patrons and others with 300 seat capacity they too can only serve 10. When people don't see logic behind a rule, they begin [to] question all the rules. And sometimes break them."
Malton has some of the highest recent case counts in Mississauga
Another area, around Glen Erin Woodlands Park and west of Mavis Road, reported a rate of 182 cases per 100,00 residents. By comparison, levels appear relatively low in the west of the city, where it borders Halton Region, and along much of the waterfront.
Despite the number of COVID-19 cases being lower in some parts of Mississauga and sky high levels in Brampton skewing the issue, it is impossible to get away from the reality the virus is spreading fast across Peel. Any special pride residents may have felt over their response compared to their northern neighbours is vanishing fast in the face of growing case counts.
"I think for a period of time, Mississaugans were relaxing their following of the guidelines because they thought that the majority of the cases had been occurring in Brampton, but that is not the case," Crombie said.
---
Email: [email protected]
Twitter: @isaaccallan
Tel: 647 561-4879
---
COVID-19 is impacting all Canadians. At a time when vital public information is needed by everyone, The Pointer has taken down our paywall on all stories relating to the pandemic and those of public interest to ensure every resident of Brampton and Mississauga has access to the facts. For those who are able, we encourage you to consider a subscription. This will help us report on important public interest issues the community needs to know about now more than ever. You can register for a 30-day free trial HERE. Thereafter, The Pointer will charge $10 a month and you can cancel any time right on the website. Thank you.
Submit a correction about this story