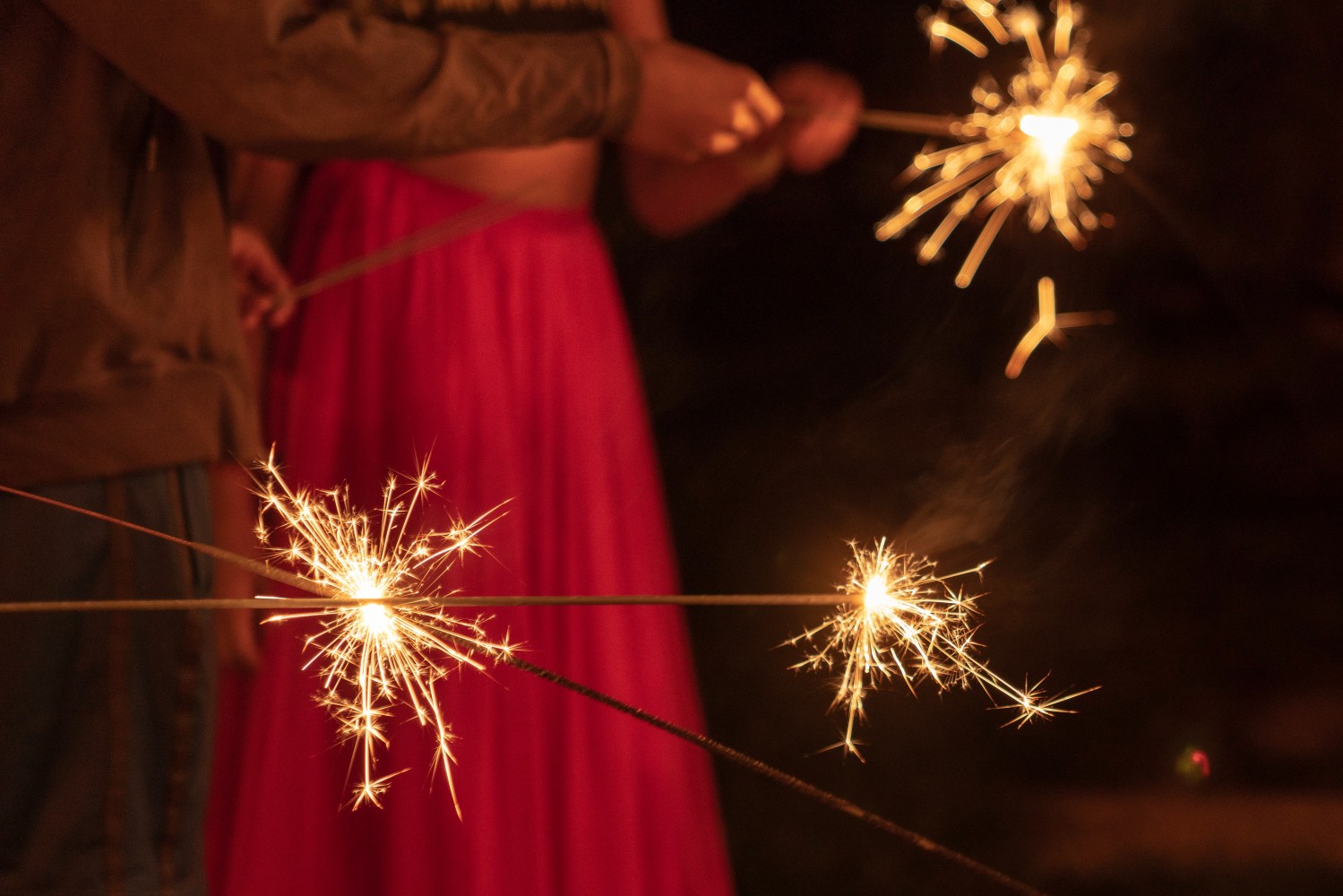 Photos from Region of Peel/City of Brampton/Twitter/Nisha Doshi Mehta/Madhukar Kumar via Unsplash
Surging COVID cases prompt Region to clamp down Diwali celebrations but Brampton hasn't followed suit
Leaders in Brampton had hoped fall festivities would inject life into a sparsely populated events calendar and struggling arts scene. Motions passed by councillors last year hoped to host Nuit Blanche, an all-night contemporary art installation, and a City-led fireworks display for Diwali.
The events were part of a push to put Brampton on the GTA tourism map and bring residents together to create a feeling of community. Referring to data from the 2011 census, staff predicted a City Diwali event would be celebrated by more than 30 percent of Brampton, some 200,000 people, also drawing tourists from further afield.
COVID-19, like so much of the disruption caused by the fierce virus, has quashed Brampton's hopes. Of all large municipalities, the city has the worst per capita rate of infection in Ontario, by far, and its most recent test positivity figure of 9.6 percent (compared to 4.6 in Toronto and 4.4 in Mississauga) indicates the viral spread is not under control.
City officials now find themselves searching for ways to limit gatherings, instead of finalizing plans to attract crowds. Bylaw officers are handing out tickets to groups and people are being told to restrict contact to their own households.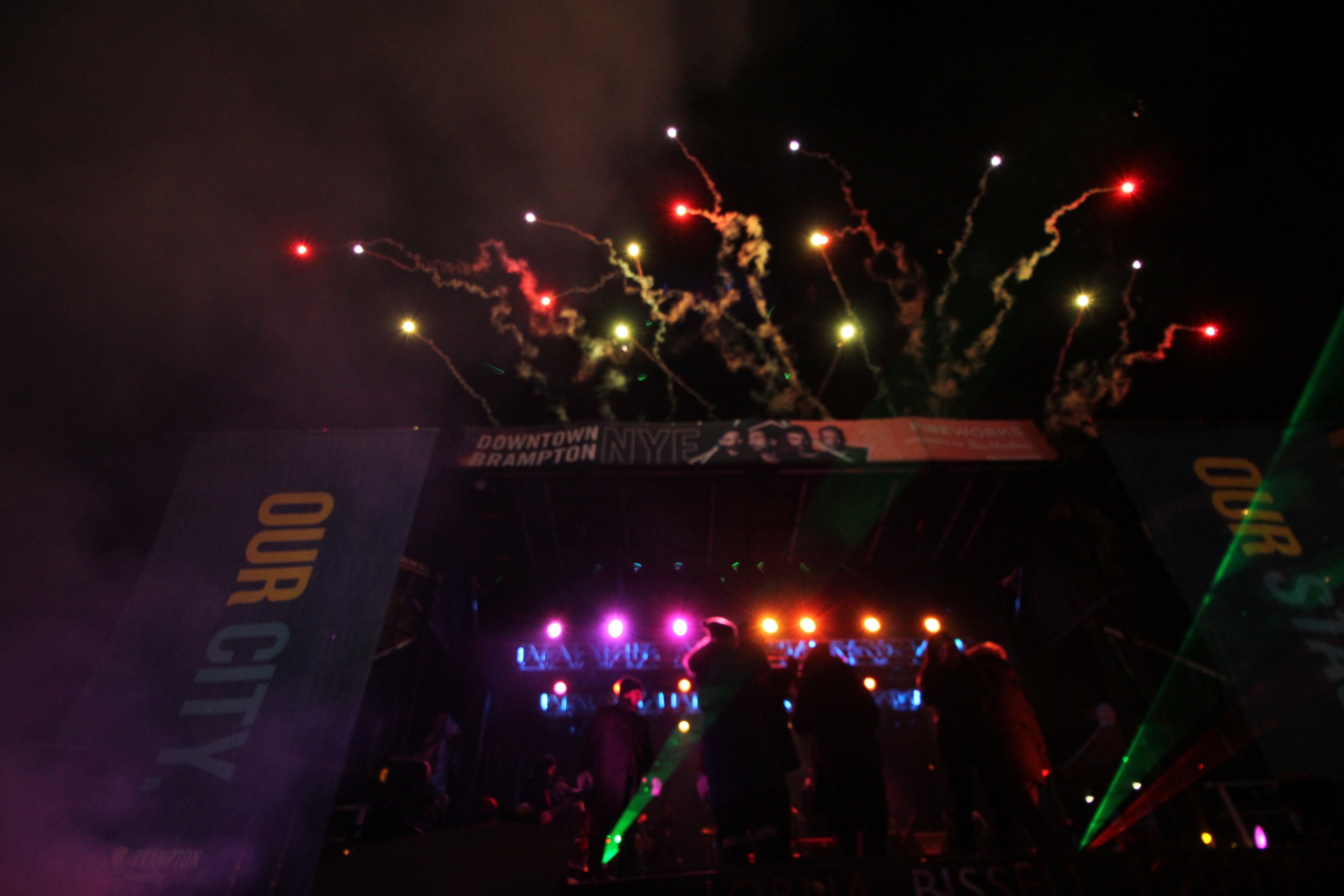 COVID-19 has quashed the hopes of municipalities across Ontario looking to host cultural events in 2020.
After weeks of messaging around Thanksgiving and Halloween, the next major festivity, Diwali, will be celebrated around the world on November 14.
It is commonly referred to as the festival of lights, marking the belief light (and good) will overtake darkness (and evil). Its origins are rooted in the story of Lord Rama, a Hindu deity, and it is now celebrated variously across different South Asian cultures.
In Sikhism, it also marks the release of the Sixth Guru, Hargobind, from captivity and is sometimes called Bandi Chhor Divas. Others celebrate it as a harvest festival.
It was a dark, moonless night, the Hindu story goes, when Rama returned to his town of Ayodhya after living in exile. The return was marked with the lighting of oil lamps, brightening the night sky. For modern celebrations, these lamps have many names, but are commonly known as diyas. They are made with clay and are placed around the home. Large fireworks displays are an extremely popular way to celebrate.
Another essential feature for many is the rangoli, a colourful design pattern. Brampton resident Nisha Doshi Mehta explained to The Pointer that it is used to welcome the Goddess of wealth, Lakshmi. Growing up in Mumbai, India, she said it was common for this design to be made with coloured powders on the floor. In Canada, where the weather makes using powders difficult, hand-held versions of the rangoli have become more common.
"This year is going to be very quiet, it's just four of us," Mehta said. "Because of COVID you want to make sure you stay safe and you make sure the family's safe… We will be ordering food for takeout and we will be having the puja (worship) at home."
Brampton resident Nisha Doshi Mehta will be celebrating Diwali with only her close family this year.
Mehta will also place decorations around her home in the spirit of the occasion, but without the help of the community. "I am decorating my home so you have that feeling of Diwali, but we used to go to family and friends to give them sweets or to feed them or have a party. That won't be done this year."
The celebration Mehta describes shows how the spirit of Diwali can live on in the time of COVID. It's a message Peel Public Health has started to push out on social media.
The lighting of diyas and rangoli displays are essential parts of Diwali celebrations.
Advice from the Region's top public health official, Dr. Lawrence Loh, suggests people should celebrate the occasion only with their immediate family members who live under the same roof and communicate virtually with others.
"Diwali needs to be different this year," Loh said in a statement to The Pointer. "Peel's case counts remain high and our test positivity is the highest in Ontario. The virus is spreading in our communities and every contact we have with another person could spread the disease. This includes at the Mandir or Gurdwara, your home and in the community."
Peel Public Health shared a list of suggestions, including taking part in prayer at home and live-streaming services, decorating homes with immediate family only, dropping gifts outside people's homes or communicating via video or phone call. The advice, in short, is not to mix — inside or outside — with people you do not live with.
The City of Brampton has not been as explicit.
"Keeping in line with Peel Public Health, the City asks that everyone celebrate Diwali with those in their immediate household only," a spokesperson told The Pointer in a statement. But, only a few lines later, a caveat reminds "those who decide to celebrate with individuals outside of their immediate household" to follow COVID-19 safety guidelines.
The City's statement set aside 131 words for COVID-19 advice, including the caveats, and 78 for the rules around fireworks and a suggestion to support local businesses. It's a mixed message that was repeated at the City's Wednesday press conference.
"If you choose to celebrate outside of your home, please remember to physically distance and to adhere to all the COVID-19 safety precautions," Councillor Harkirat Singh said. "That means 10 people inside, 25 people maximum outside and you cannot combine those two restrictions."
Both Singh and the City referenced the safe use of fireworks and did not explicitly say they should not be used on November 14, whether in backyards, parks or driveways. It has become wildly popular in parts of Brampton to celebrate Diwali in large, informal settings, with fireworks that light up the evening and late-night sky. But rather than forcing the celebration entirely online this year, as was suggested with Halloween, the messaging leaves space for residents to flout the recommendation of Peel Public Health, to stay home, isolate and only celebrate with those who live under the same roof.
It is unclear why, with community gatherings the key to spread in Peel, the City is making reference to Provincial gathering limits. The much stricter message from Peel Public Health risks being undermined by a City statement that puts almost as much emphasis on the use of fireworks and allowance of as many as 25 people in each gathering, as more restrictive measures such as distancing.
In many Brampton neighbourhoods, Diwali has been marked in the past by large community gatherings and firework displays that have proven difficult for local bylaw officers and police to control. Family, friends and neighbourhoods have come together to celebrate the occasion with the City stepping up efforts over the last few years to make sure fire safety and other concerns have been part of the planning.
With at least 44 percent of the population identifying as South Asian-Canadian, it is arguably a bigger event on the calendar than either Thanksgiving or Halloween.
The danger of community celebrations where physical distancing measures are ignored is still fresh in the minds of public health officials. Many have stated publicly that the recent surge in COVID-19 cases is a direct result of Thanksgiving, with private gatherings, meals and celebrations fanning the flames of an already dangerous increase in cases.
"There is not one single large outbreak you can point to, it's a number of different household and social gatherings that occured over the Thanksgiving long weekend, some of which were also with people who travelled into our community from out of province," Loh told The Pointer at the end of October.
So far, the City has not launched a major awareness campaign for Diwali. Some messages have been shared by Public Health.
The Region of Peel has shared messages on social media urging residents to celebrate Diwali virtually or only with those in their household. The City of Brampton has not been so explicit.
But the lack of communication in a city with one of the largest South-Asian populations in the world, outside the subcontinent, is glaring.
"When you don't speak to people and make them feel seen and visible, you kind of remove them from the narrative and the conversations, so they feel less inclined to feel like they need to participate," Samanta Krishnapillai, who has a master's in Health Information Sciences with a focus on communicating public health messaging to Canada's diverse populations, told The Pointer.
Krishnapillai is behind the On COVID-19 Project, a youth, grassroots organization attempting to disseminate public health messaging in an accessible way to Ontario's young and diverse population. Using social media platforms like Instagram and boldly designed visuals, the group is attempting to help people navigate the pandemic and fill in gaps left by somewhat monotonous press conferences, informed by policy makers who don't always have the cultural competency to match the needs of such a diverse region.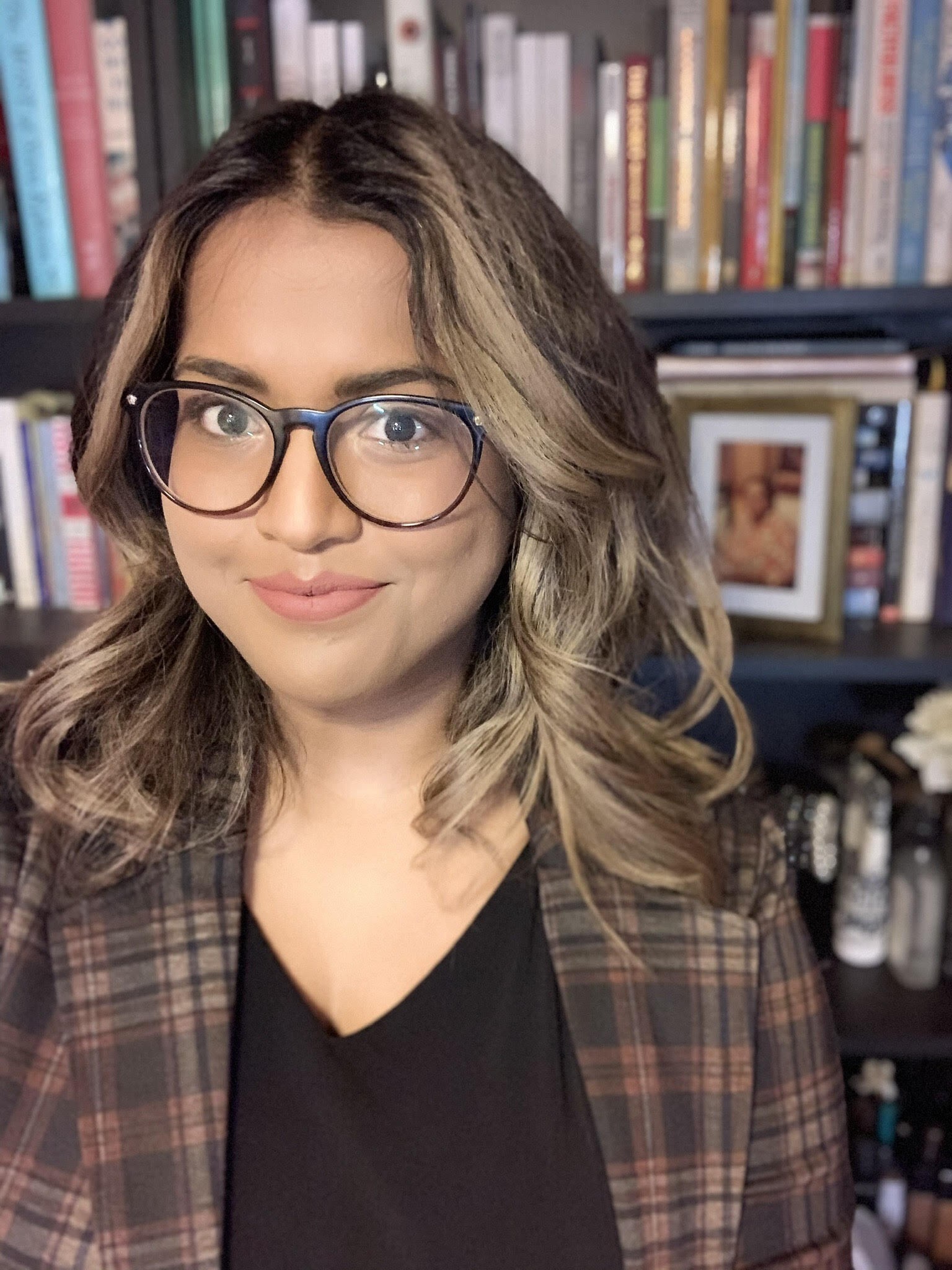 Samanta Krishnapillai
"I feel like, come Diwali, there will be posts like 'Happy Diwali to this community' from politicians, but what did you do to set the community up for success this Diwali?" she said.
Speaking to The Pointer at a Mississauga press conference, Loh referenced the importance of cultural competency in public health messaging.
"The advice for Diwali and Thanksgiving, they come up because they are topical to the time … and that's really a function of understanding your population and the messaging that the local community wants and needs to hear," he said. "It really helps to centralize the message about celebrating … with your immediate household and essential supports and limiting contact beyond that in your celebration."
The On COVID-19 Project provides messaging to groups the Province may not reach. In this example, the group deals with the thorny issue of dating during a pandemic.
So far, the resources put behind public health messaging for other celebrations in Ontario, even in Brampton, have not been matched for Diwali.
For Halloween, the City of Brampton laid on a suite of virtual activities for families. Build your own monster, pumpkin decorating and a best costume event were all organized to keep people inside celebrating instead of in groups. Leaders offered an alternative to trick or treating after the Province advised against it in hotspots.
In England, Leicester has provided a similar setup for Diwali. The City, with a significant South Asian population, hosts a major Diwali celebration every year and has opted to go virtual, providing structure and events to keep people engaged without interacting in-person.
To offer clarity, Leicester cancelled its lights switch-on for Diwali (normally mid-October) on September 11 and told locals to expect unconventional celebrations. "Diwali will obviously be different too, but we're looking at a number of ideas that will allow people to mark the occasion in alternative ways," Mike Dalzell, the City's director of tourism, said at the time.
By October 19, Leicester had confirmed its alternative plans. Officials have promised an opportunity to share video greetings, stream an online fireworks display and will create a program featuring story telling, dance and music.
"Members of the public can send in their personal video messages, which could feature in an hour-long package of entertainment that will be streamed on the Visit Leicester website on Diwali Day – Saturday 14 November," a press release from the City explains.
The move, outlined more than a fortnight before Diwali itself, offers residents clarity and a different option to bending or breaking the rules. No such programming has been announced in Brampton.
"By providing that alternative programming or alternative options, it would make people feel more visible and more part of the solution and part of preventing it from spreading," Krishnapillai explained.
"Inclusive programming makes people who are usually disenfranchised or marginalized in communities ... feel part of a community… Just telling everyone to stay home and not celebrate Diwali is not going to help people."
---
Email: [email protected]
Twitter: @isaaccallan
Tel: 647 561-4879
---
Email: [email protected]
Twitter: @nida_zafar
---
COVID-19 is impacting all Canadians. At a time when vital public information is needed by everyone, The Pointer has taken down our paywall on all stories relating to the pandemic and those of public interest to ensure every resident of Brampton and Mississauga has access to the facts. For those who are able, we encourage you to consider a subscription. This will help us report on important public interest issues the community needs to know about now more than ever. You can register for a 30-day free trial HERE. Thereafter, The Pointer will charge $10 a month and you can cancel any time right on the website. Thank you.
Submit a correction about this story