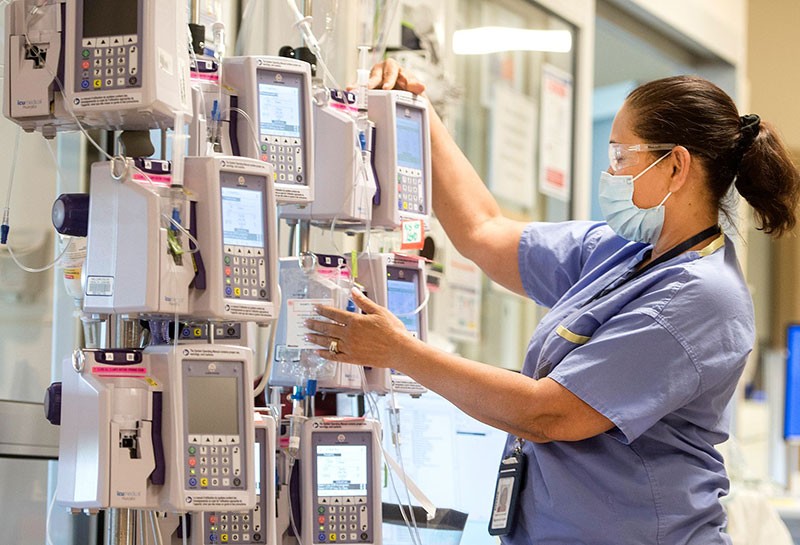 Photos from The Pointer files/Region of Peel/Government of Ontario/William Osler/City of Brampton
Stage 2 likely to be extended in Peel – COVID second wave has flooded hospitals   
As the first signs of winter begin to appear around Ontario, the province is struggling with a surging second wave of COVID-19.
Dropping temperatures and the onset of flu season have been joined this year by an explosion in positive cases of the novel coronavirus in Peel.
Three months ago, the region moved into Stage 3, and a collective rebirth sent people back to their normal lives. Before that, in May and June, the virus showed signs of retreating just as warm summer weather began to appear.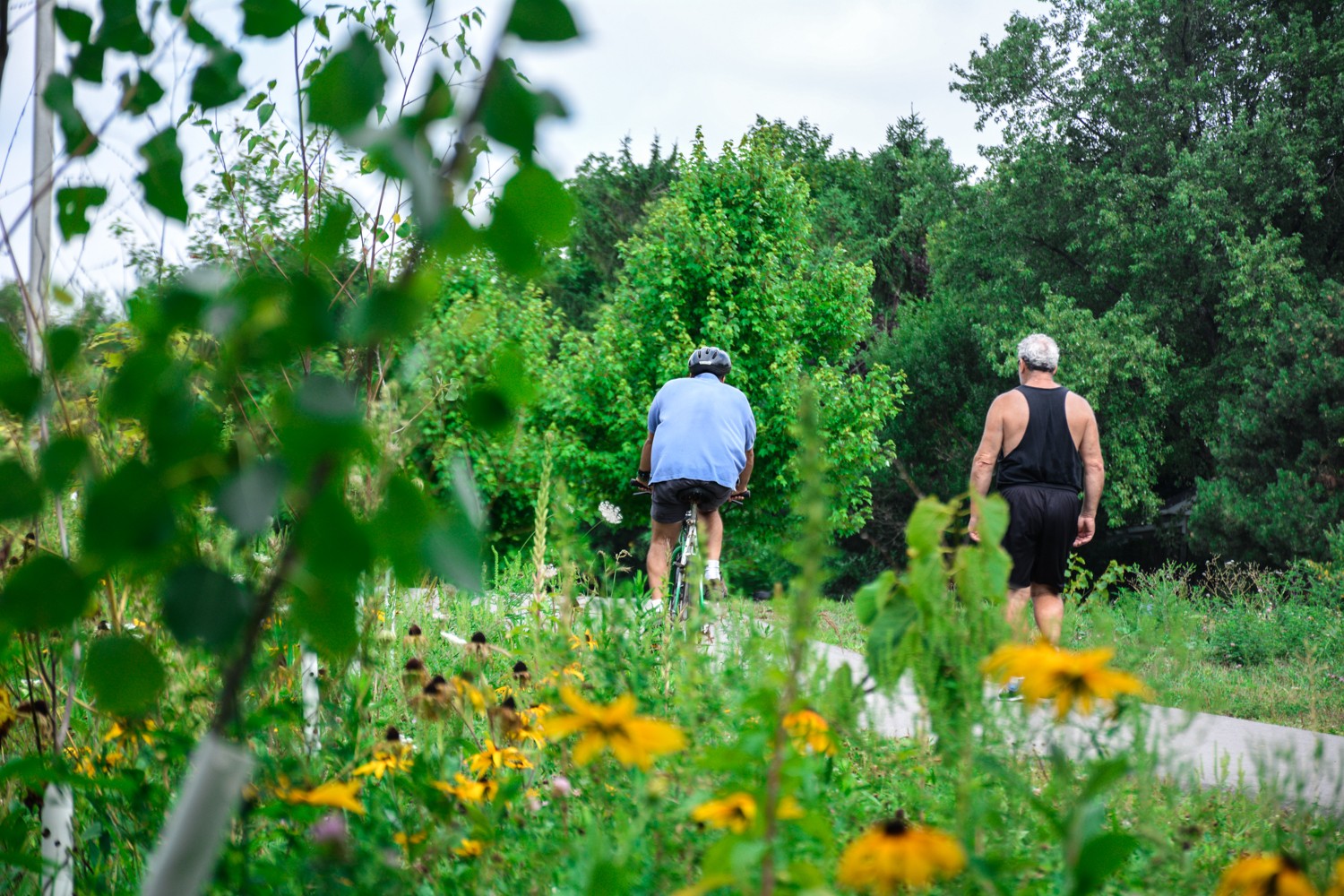 As 2020's first breaths of summer were being felt, the COVID-19 virus showed signs of fading. With winter approaching, the picture has changed.
A year written off on almost every front, 2020 looked like it might actually turn around.
But a rapid relaxing of restrictions, a return to school and general complacency have allowed the deadly killer to storm back, with key indicators of the pandemic's impact in Peel looking bleak: they moved from green to orange and many now sit at red.
The Region's top public health doctor now says current closures, including the prohibition on indoor dining, will likely have to be kept in place beyond the initial 28-day period.
After briefly flashing green, pandemic indicators in Peel are shifting to orange and red.
On Sunday, Peel residents digested the chilling news that 28 percent of Ontario's record-breaking 1,042 new cases of COVID-19 were right here in the region, currently the worst of the hotspots.
The news came just over a fortnight after Peel was sent back to a modified Stage 2, shutting indoor dining and workout spaces. So far the move, which could still help, has not prevented the rapid climb in local cases. Peel's current 28-day restrictions will likely be extended with COVID numbers trending in the wrong direction.
Cases of COVID-19 during Ontario's second wave of the pandemic have now surpassed the first.
Case numbers in Peel reached all time highs over the weekend. Data from Peel Public Health, which often lag behind the reporting out of the Ministry of Health, before reflecting full case counts, show a rapid climb in cases between October 18 and 23.
Cases for the period increased from 134 on October 18, to 234 on the 23rd.
COVID-19 cases data from Peel Public Health
Data not yet reflected in these counts, but shared by Health Minister Christine Elliott on Twitter, show Peel Region hitting highs of 215 Monday (25 percent of provincial total), 289 Sunday (28 percent), 170 Saturday (17 percent) and 186 Friday (23 percent). Peel accounts for roughly 10 percent of Ontario's total population.
A report by Peel Public Health published on October 23 shows high case counts aren't the region's only concern. Several key indicators, ranging from testing to hospital capacity and tracing efforts, show the pandemic already worsening in the region, ahead of winter and flu season.
The region's rolling seven day average of new infections (not including institutional settings like long-term care) is at the highest it has ever been, with an average of 146 new cases per day over the past week. Hospitalizations remain relatively low, but six long-term care and retirement homes are experiencing outbreaks and the median reproduction rate of the virus is at 1.1, meaning each case spawns just over one additional infection.
There are also indications Peel's local health unit is having trouble controlling the virus. Over the two weeks prior to October 23, the proportion of cases acquired from the community spiked dramatically compared to other sources of infection. During this time, community acquisition accounted for 49.4 percent of new cases reported, compared to an average of 22.7 percent of all cases since March. The high number over the past two weeks includes some cases that will eventually be reclassified if contact tracing links them to a known outbreak, Peel Public Health's top medical official, Dr. Lawrence Loh, explained to The Pointer. The numbers also have to be contextualized, as travel initially accounted for a much larger portion of local cases, before community spread began after the virus was introduced.
Institutional outbreaks, mostly in long-term care facilities, dominated the case numbers throughout much of the spring, before the novel coronavirus slipped out into the broader community.
"That number has crept up," he said, even taking into account the potential reclassification of some cases. Benchmarks for contact tracing also appear to be slipping, with only 67 percent of those tested positive contacted within 24 hours last week (the target is 90 percent). "I think that also reflects my concern in highlighting that we are starting to see wider spreads in the community which is why we really need the community to get this under control," Loh added.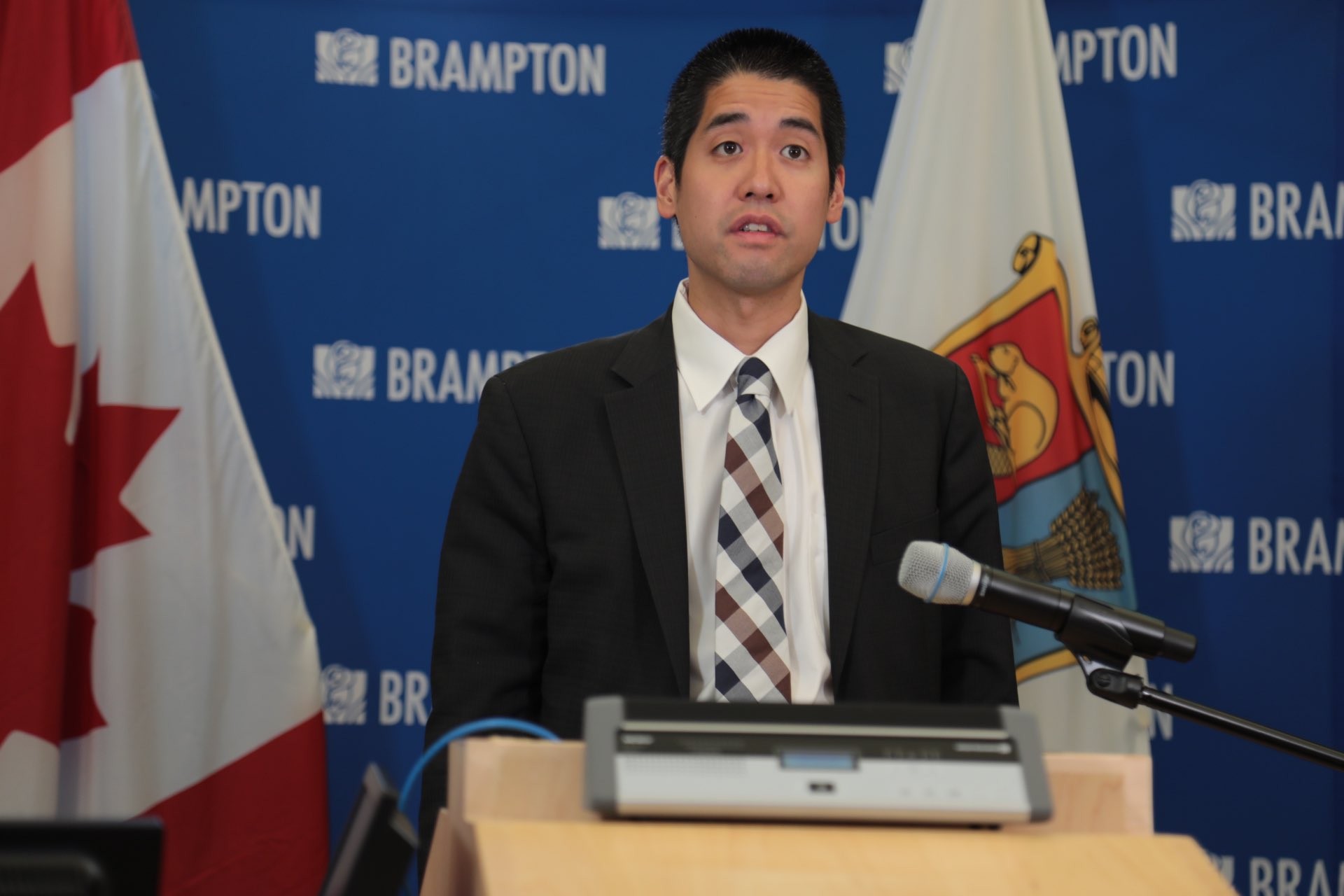 Dr. Lawrence Loh forsees the continuation of modified Stage 2 restrictions following the initial 28-day timeline.
With indoor dining and gyms closed in the Region of Peel, transmission is problematic in small to medium social events where attendees are not adhering to rules.
"It is still very much being driven by household gatherings and social gatherings," Loh said. "There is not one single large outbreak you can point to, it's a number of different household and social gatherings that occured over the Thanksgiving long weekend, some of which were also with people who travelled into our community from out of province. That essentially resulted in the numbers we're seeing."
It's unclear why those figures would be so disproportionately high in Peel, with between 20 and 25 percent of Ontario's cases daily over the past week.
And Loh's claim fails to explain why Brampton has consistently been so far outside the statistical norms in the rest of the province during long stretches of the pandemic.
On September 2 and 6 the province's fourth largest city, with about 4.5 percent of the population, accounted for 37 percent of COVID cases, during a two-week period when more than 20 percent of infections in Ontario were among Brampton residents (they could have contracted the virus elsewhere).
A key argument Peel Public Health has used through the pandemic to reassure local residents is the fact it can trace the vast majority of cases to their source. Categories including travel, work outbreaks or household clusters allow local health officials to target where the viral spread is occurring. When cases are simply acquired in the community, it means tracers and experts are struggling to understand exactly where to look for the virus. The region's positivity rate has increased, too.
The indicator, which shows the percentage of tests confirming an individual has the virus, is another measure that shows if the pandemic is under control. "The World Health Organization uses a benchmark of less than 5 percent of samples positive for COVID-19 for at least two weeks as one indicator that the pandemic is under control," Friday's regional report explains. "In Peel and other Ontario jurisdictions, a 3 percent test positivity is used to flag increasing infection rates or insufficient testing rates."
Between October 4 and October 10, the Region of Peel as a whole recorded a positivity rate of 4 percent. Additional data shared by the health unit with The Pointer show significant increases. For the week ending October 17, Mississauga reported a test positivity of 3.8 percent, Caledon 4.9 and Brampton 8.1 percent.
The region's second largest city has not been able to meet per capita daily testing targets set by the Province, with only about a third of required assessments being conducted each day. It's not clear why the Province has only maintained one assessment centre in Brampton since the start of the pandemic, while Mississauga has three.
Brampton currently has more than double the positivity rate as its neighbour to the south, an indication that not enough tests are being done in the smaller municipality, which has approximately 650,000 residents who are served by only one test site.
Changes to Ontario's testing criteria, introduced by the Province at the end of September, play a part in the recent spike in positivity rates. Shifting from screening anyone to only testing those with symptoms or who might have come in contact with the virus means the percentage of positive tests will increase. More targeted screenings allows contact tracers to quickly and more effectively isolate those who might have been infected by anyone who tests positive. This is key, as viral spread can quickly get out of control in a setting or particular area if those who are infected don't know and pass it onto others in the community, who then continue transmitting the microscopic organism to people they come in contact with.
The higher current positivity numbers for each of Peel's three municipalities have challenged the WHO's target of 5 percent or below and Peel's target of 3 percent and under. Positivity rates higher than those figures indicate a region where testing is failing to keep up with the spread of the virus.
The figure in Brampton is almost three times the benchmark Peel Public Health uses to assess the state of the pandemic. For Ontario, the positivity rate has remained below 5 percent since May.
While Ontario's percentage of positive COVID-19 tests has remained below 5 percent since May, Brampton's percentage has been almost three-times the benchmarks set by Peel Public Health.
Amid the dreary reality and forecasts of Ontario's second wave, the bright spot many have referenced is relatively low rates of hospitalization. As epidemiologists are quick to point out, hospital statistics represent a lagging indicator, meaning high cases are followed by a delayed increase in hospital admissions which can be seen as much as three or four weeks after local spikes in COVID cases.
During August and September, leaders highlighted the fact the majority of new cases of COVID-19 were reported among people under the age of 40, a cohort statistically less likely to require acute or critical care. As cases have grown, infection has spread through age groups and the virus has again begun to endanger those more likely to need serious medical assistance.
In Peel, hospital capacity mirrors this trend, moving slowly in the wrong direction.
The region has set a threshold of 90 percent capacity for acute and intensive care beds to differentiate between acceptable and problematic numbers. Acute care beds in Peel are already 93 percent full (compared to 92 percent on October 9), while critical care beds are 85 percent full (compared to 84 percent two weeks prior). The increasing rate of these lagging indicators is highlighted by the rate of ventilators in use. Three weeks ago, on October 2, 41 percent of beds with ventilators were occupied, rising to 47 percent on October 23, nearing the mark of serious ventilator capacity shortages when use reaches 60 percent.
The Region of Peel does not break these statistics down by hospital. William Osler, which runs Brampton Civic, did not respond to a request for comment. Trillium Health Partners, responsible for hospitals in Mississauga, could not provide a total number of beds, but shared occupancy statistics showing Credit Valley Hospital ICU 80 percent full.
As cases continue to race upward, threatening to trigger a domino effect that could bury local hospitals, lockdown measures seem set to continue. Asked by The Pointer if modified Stage 2 would be extended beyond its initial 28-day period in Peel, Dr. Loh said cases were showing no sign of slowing down.
"At this point in time, there isn't any suggestion that we're seeing a decrease or an abatement in our case numbers," Loh said, referencing the recent record breaking surge. "It's clear that the restrictions may need to remain for a little while longer."
---
Email: [email protected]
Twitter: @isaaccallan
Tel: 647 561-4879
---
COVID-19 is impacting all Canadians. At a time when vital public information is needed by everyone, The Pointer has taken down our paywall on all stories relating to the pandemic and those of public interest to ensure every resident of Brampton and Mississauga has access to the facts. For those who are able, we encourage you to consider a subscription. This will help us report on important public interest issues the community needs to know about now more than ever. You can register for a 30-day free trial HERE. Thereafter, The Pointer will charge $10 a month and you can cancel any time right on the website. Thank you.
Submit a correction about this story