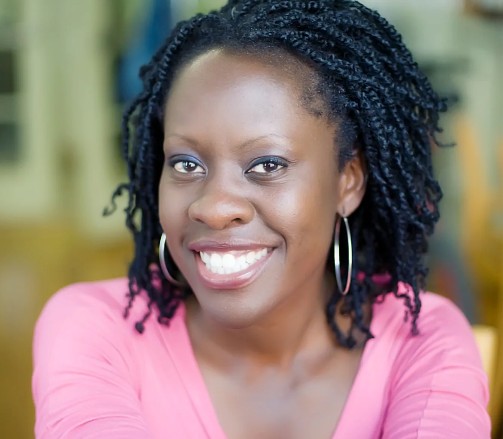 Photos Courtesy Andre Peynado/CBCC
Ottawa's Black entrepreneurship loan program stalled, raising questions about access to badly needed help
When the novel coronavirus started spreading across Ontario in March, jobs were lost, businesses were forced to shut their doors and it wasn't clear what the future would look like.
In response, the federal government moved quickly in rolling out a number of programs designed to assist entrepreneurs hanging on to their businesses.
"It is together that we will get through this very tough period," Prime Minister Justin Trudeau told Canadians at the start of the pandemic in March, when he began to outline federal supports for companies, big and small.
The various programs had a number of flaws. Stringent requirements meant countless businesses, many of them owned by visible minorities, would fall through the cracks.
According to a survey conducted by the African-Canadian Civic Engagement Council and Innovative Research Group, Black Canadians were impacted by layoffs or other business disruptions at a higher rate and 56 percent were affected, compared to the national average of 43 percent.
Andria Barrett, President of the Canadian Black Chamber of Commerce (CBCC), saw the impact firsthand.
When the Canadian Emergency Business Account (CEBA), a federally funded loan program, came into effect, many of the businesses in the CBCC membership did not qualify. There were a host of reasons why businesses weren't eligible for aid, including the way a company was structured. For those businesses who choose to outsource aspects of their operations, such as IT services or marketing, the payroll expenses didn't line up with the program requirements, Barrett told The Pointer.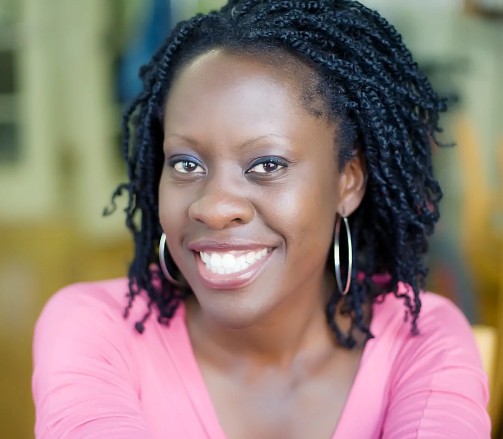 Andria Barrett, President of the Canadian Black Chamber of Commerce, was happy when the federal government adopted many of the CBCC's proposals
The CEBA was also administered by private banks, leading to a host of different issues. When members of the Black community turn to banks for financial assistance, they may run into problems for a variety of reasons, Barrett said. "I had a conversation with a federal minister, who told me that he knows that the Black community has a precarious relationship with banks. So it's just been harder for us."
In 2014, Frantz St. Fleur, a Haitian-Canadian, was arrested in Toronto when attempting to deposit a cheque. The bankers, and police, thought the cheque was fraudulent. It wasn't. There was little to suggest that any viable reason was behind the alarming action by the bank and police and it was clear that race played a role.
It's an example of a serious aggression against a Black citizen, but much more subtle, common acts that occur routinely are harder to detect, Barrett said.
Such biases can impact a host of other banking services intended to support businesses, like loan applications, which is where Andre Peynado ran into issues.
The Brampton resident runs an online cheesecake store, outside his day job, with his wife. While he did have to let one employee go during the pandemic, he said his business has actually grown over the last couple of months, as more and more people use e-commerce. His unique business model seemed built for the times. He was able to pool together his savings with his wife and the pair didn't see the need for external financing at this time, a pleasant surprise, he said, while so many other entrepreneurs experienced the opposite.
But things were much different a year ago.
He tried to access a loan to expand the business, which was doing well. He was turned down by the bank. He believes he didn't get the loan because of his name and how he looks, which created a negative perception among those responsible for the financing decision. "I felt like I give good service, I have a great product, I just needed a little bit of a push financially, and as a Black man it was just like, I can't even get a push in a country where they say equality is so diverse."
The experience caught him by surprise. As an American expat, he came to Canada in the summer of 2016 because he believed the country's approach to societal equity would benefit his family. But despite his strong work ethic and impressive business model, creating a great product, the entrepreneurial experience in his chosen home has been rocky at times.
Barrett believes systemic racism is an underlying reason some difficulties exist for Black entrepreneurs. "It's just made things more difficult for Black people in all aspects, not just business, but take a look at healthcare, justice, housing. Just take a look right across the board. It's played a role in everything."
In an effort to assist their community, the CBCC wrote a proposal to the federal government in June asking for $165 million to support Black-owned businesses. "Because we have a Canadian Black Chamber of Commerce, we're hypersensitive to the needs of our members and Black business owners. Every day, we're hearing stories of businesses closing or just people having a hard time." The money was to create a loan program for those who didn't qualify for CEBA, help with grants, and assist with data collection on how Black entrepreneurs contribute to the Canadian economy, she told The Pointer.
In early September, the federal government announced the country's first Black Entrepreneurship Program to specifically assist Black businesses. It's a $221 million partnership with banks to administer loans, gather data and create a support program. The federal government itself is investing almost $93 million in the plan.
Just over $33 million of federal funds will go toward the loan program, and financial institutions will make an additional $128 million available. Loans between $25,000 and $250,000 can be approved. The government is also putting $53 million toward a "National Ecosystem Fund" to allow members to access funding, training and mentorship services, and $6.5 million for data collection on Black entrepreneurs in Canada.
Barrett was at the announcement made in Toronto last month, and is pleased with many of the details included in the plan, which are similar to what CBCC originally asked for.
"We found that when you listen to the announcement that the Prime Minister gave, a lot of what we recommended in our proposal is actually what the government is rolling out and so we feel really good about that," she said.
When asked if she was worried about the fairly large involvement of banks in the program, she said she's not concerned because it seems like banks are onboard with the program. "It's great to see the support of the banking industry to help this group of entrepreneurs get on their feet and turn things around and be a part of the recovery," she said.
Peynado, on the other hand, is skeptical. "I believe the federal government should have a hub or centre where we can go to access all these resources, versus the regular banks…because it's the same issue," he said. Peynado doesn't see how a partnership with the federal government alone would change some negative attitudes people in the private sector hold against the community.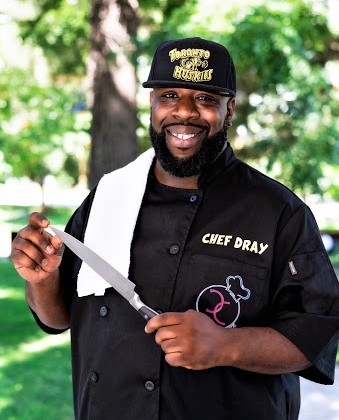 Brampton chef Andre Peynado is hopeful that Ottawa's Black entrepreneurship loan program will make up for past inequities
While Barrett is happy with the announcement, she's not letting her guard down. "We're watching to see how long it takes for this money to get into the hands of business owners who need it now and we're also watching that they follow through on everything they said they were going to do."
More than a month after Prime Minister Trudeau made the announcement on September 9, no timelines for the project are available.
"More details on eligibility requirements and how to apply will be available soon," the government states on its webpage detailing the COVID-19 economic response plan.
"We know how urgent this support is – but it is also important to get it right. We'll continue to work closely with Black-led business organizations to work on implementing this program so that it meets the unique needs of Black Canadians," Ryan Nearing, press secretary to the office of the Minister of Small Business, told The Pointer.
"Details of the application process (and more) will be made available as quickly as possible," he added, repeating what's been stated on the webpage for more than a month.
The stalled process comes as Brampton and Mississauga businesses now face another dire situation. As of Saturday, restaurants, gyms, bars, some salons and other businesses had to shut down all indoor services, due to a surge in COVID cases and the looming impact of the pandemic's second wave. Peel, along with Ottawa and Toronto, are the only regions impacted by the decision from Queen's Park, which will be in effect for at least 28 days, as of Saturday.
The shutdown couldn't come at a worse time for thousands of businesses including those owned by Black entrepreneurs across Peel, who face added challenges.
Restaurants Canada, an industry advocacy group, estimates the closure will cost 14,900 jobs in Peel, and is calling for emergency support, which often doesn't reach certain owners.
CBCC and other groups have scrutinized previous grant and loan programs, questioning if they are handed out in an equitable manner with proper oversight to ensure bias and other forms of discrimination are not arbitrarily applied, even subconsciously, by those making decisions around publicly funded assistance programs.
With a second wave of the pandemic now causing major disruptions for many Black-owned businesses, including those still reeling from the initial hit in March, it will be crucial for the federal government to get its new program off the ground, as further delays could be the difference between prosperity and bankruptcy.
Despite Peynado's past experiences, he's keeping his head high, and believes the new program is a step in the right direction. "Through it all I'm being positive. I still believe that it's diverse here and I know that there's a lot of love, a lot of togetherness."
---
Email: [email protected]
Twitter: @nida_zafar
Tel: 416 890-7643
---
COVID-19 is impacting all Canadians. At a time when vital public information is needed by everyone, The Pointer has taken down our paywall on all stories relating to the pandemic and those of public interest to ensure every resident of Brampton and Mississauga has access to the facts. For those who are able, we encourage you to consider a subscription. This will help us report on important public interest issues the community needs to know about now more than ever. You can register for a 30-day free trial HERE. Thereafter, The Pointer will charge $10 a month and you can cancel any time right on the website. Thank you.
Submit a correction about this story