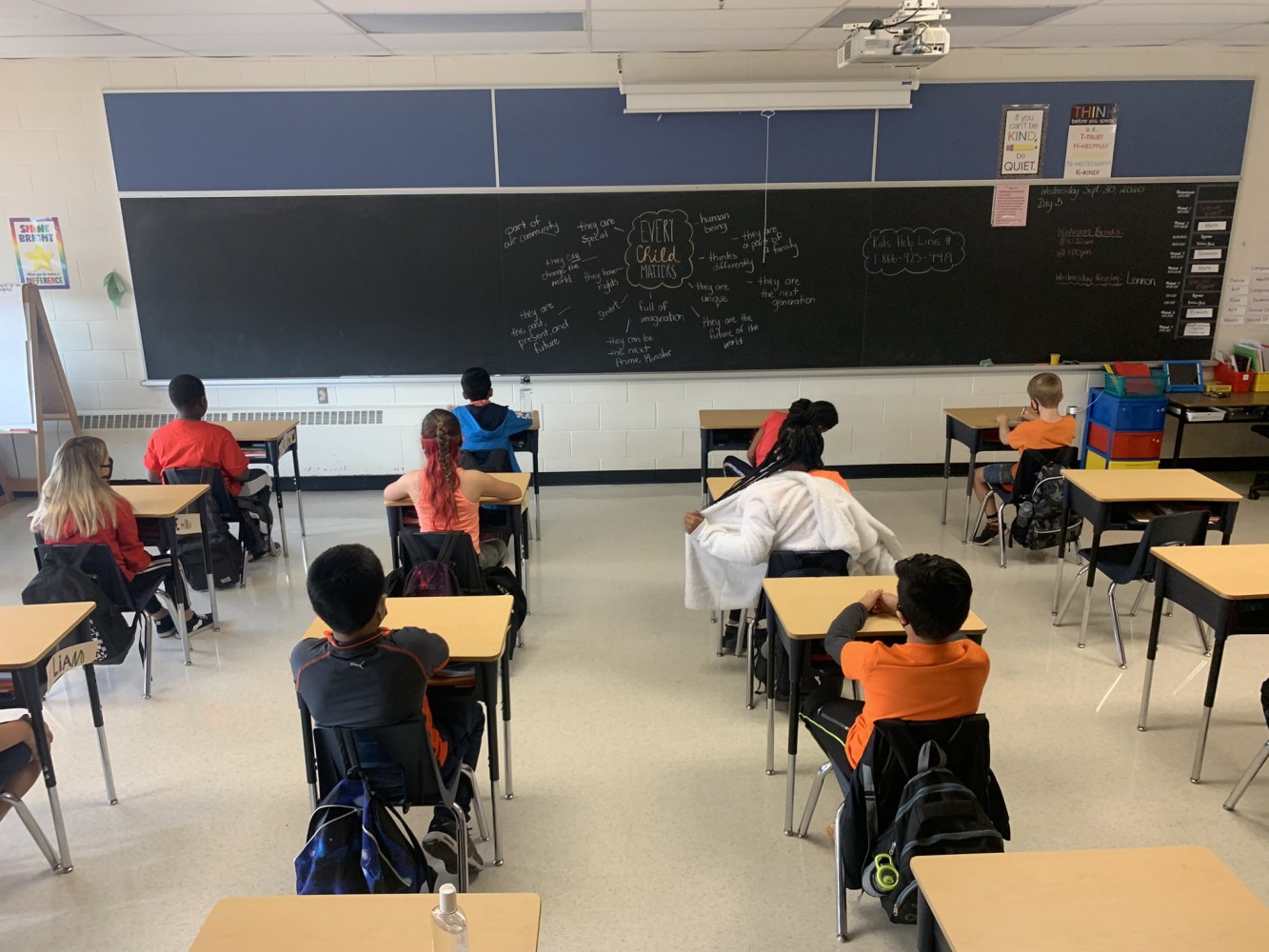 Photos from PDSB/DPCDSB/Region of Peel
Province won't hear complaints from unions on safety concerns over back to school plan
Ontarians working on the frontlines to keep our society from completely breaking down have been praised by the provincial government for their bravery and resilience during this crippling pandemic.
Truck drivers and factory workers have been thanked for going to work every day, helping the economy stay afloat. Nurses and doctors are reminded of how valued they are, to provide even a little comfort as they bear the brunt of the health crisis.
But many teachers, who are providing students and families a semblance of normalcy, don't feel the Province is as sympathetic, despite the long arching second wave of the disease that threatens to crash over our entire educational system as we move toward winter.
Teachers are responsible for making classrooms COVID-proof, filled with learning and support. The use of personal protective equipment and the inability to go near students are necessary changes. Planning out lessons to different cohorts and managing classrooms online, providing homework in new ways and trying to help younger children cope without the human interaction they so desperately crave, can be a challenge.
Safety is paramount, but many teachers are concerned measures currently in place aren't sufficient.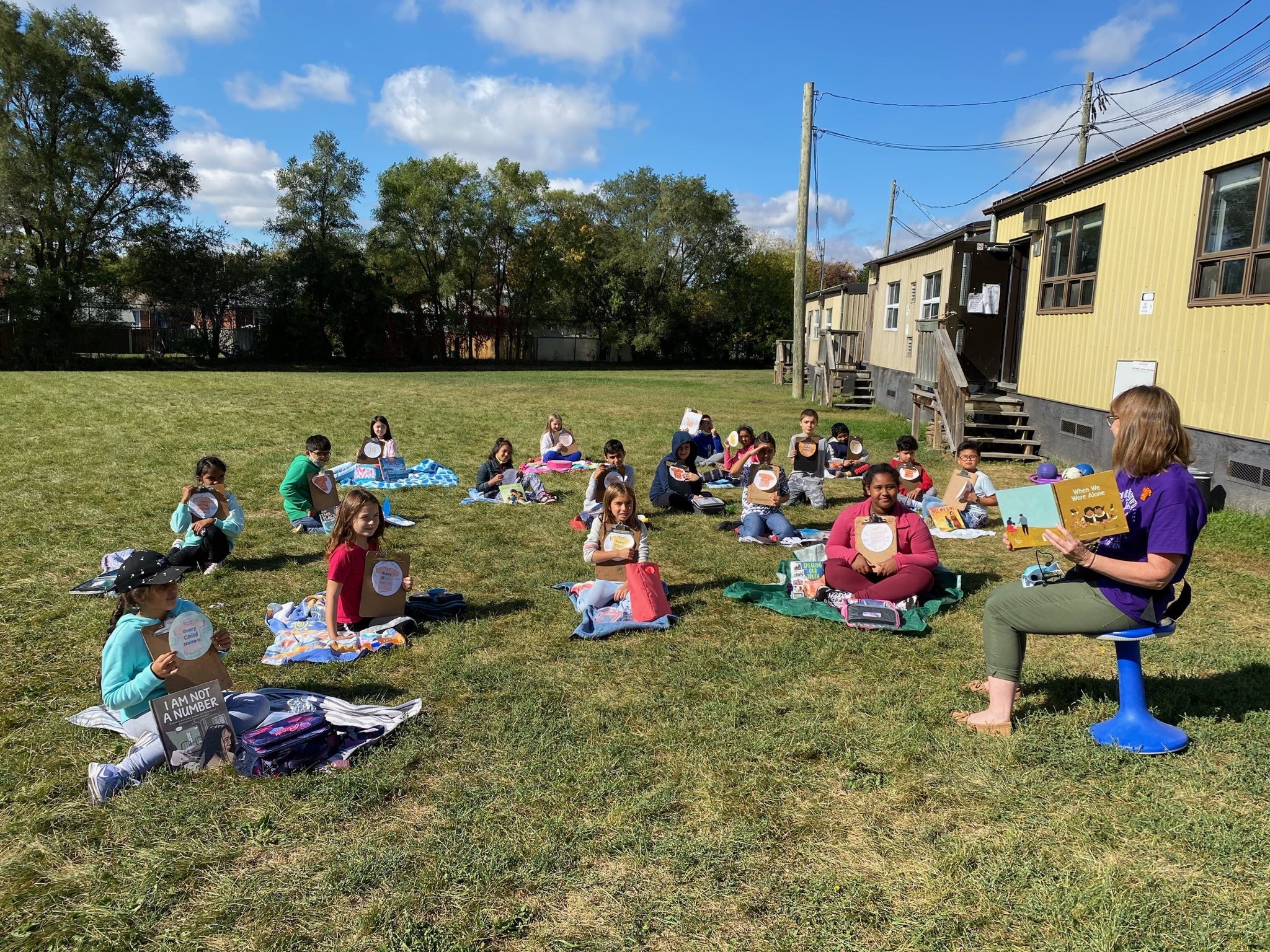 Teachers across Ontario feel the province has not listened to their concerns around a safe return to school. COVID-19 cases in local schools have consistently increased since classes resumed in September.
As of October 8 there were 86 cases of COVID-19 and 36 shuttered classrooms at Peel's two main school boards. No schools have been shut down at this time. This is a significant rise from numbers recorded Tuesday, when there were a combined 64 cases and 27 closed classrooms. Turner Fenton Secondary School in Brampton has four confirmed cases and four closed classrooms.
Community transmission across much of the region, labelled a "hotspot" by the Province, has increased rapidly since the beginning of September, and in Brampton the numbers crested to a second wave by the middle of August, when concern among Peel's educators and many families began to mount.
From September 25 to October 6, Peel reported 1,324 COVID-19 cases over the 12-day period, the highest total for any 12-day stretch since the beginning of the pandemic.
Before the second wave began to form, the numbers had dropped to comforting levels, lulling Peel, like much of the rest of the world, into a false sense of normalcy, accompanied by the loosening of restrictions.
From July 27 to August 7, the twelve-day total was 155 cases. That means in about two months the rate of COVID-19 cases in Peel has gone up almost nine times.

Numbers for Peel show the second wave of COVID-19 beginning between the end of August and early September.
Dr. David Fisman, an epidemiologist who sits on the modeling and science tables that advise the provincial government, believes classrooms are the perfect example where transmission of the virus can be high. The spread is likely caused by short and long ranges of aerosol transmission, which can happen when someone coughs, shouts, or even talks loudly, he said.
"Smaller particles can travel longer distances and can linger in the air, especially in enclosed and poorly ventilated spaces. The risk for spreading COVID is greatest in enclosed, close and crowded spaces where people have continuous exposure to one another."
He is one of the experts calling for changes to be made in schools to keep students and teachers safe. But, so far, the Province has refused to listen to many of these concerns.
Epidemiologist Dr. David Fisman
Dr. Amy Greer, a Tier 2 Canada Research Chair in population disease modelling at the University of Guelph, says smaller class sizes, cohorting students and teachers are integral in ensuring the virus doesn't spread in schools.
"Smaller classes reduce the chance that a class will have an infected individual arrive to their classroom." If that does occur, however, the distance of two metres achieved with less students being in a class will reduce the "intensity and frequency of exposure," she said at a media briefing Wednesday. Under provincial guidelines, elementary schools don't have a cap on how many students can be in a class, while the number in secondary schools has been capped at 15.
She also stated the importance of both students and teachers cohorting to further reduce the spread of the virus. At this time, teachers are not required to be in cohorts, and in some instances, they are teaching more than one group of students, in many cases moving in between different classrooms.
Dr. Fisman and Dr. Greer are part of a panel of experts recruited by Ontario's four major unions (AEFO, ETFO, OECTA, and OSSTF/FEESO) representing 190,000 school teachers and staff in the province demanding changes to the Province's back to school plan.
Dr. Amy Greer
The experts were tasked with providing evidence on how the back to school plan and accompanying guide to reopening Ontario's schools are flawed, posing safety concerns under the Occupational Health and Safety Act.
But before any of these experts had a chance to explain their thoughts on the record, the Ontario Labour Relations Board (OLRB) refused to hear the challenge the unions brought forward.
The decision was made October 1, just over a month after the unions filed an appeal against the Province over its back to school approach. In his ruling, Bernard Fishbein, the board's chair, said OLRB couldn't listen to the appeal because no health and safety orders were issued to the Ministry of Education.
Under the ruling, in order to address any safety concern stemming from the provincial plan at this time, each issue will have to be filed individually and be presented on a case-by-case basis.
"[The decision] basically said that the health and safety system in place to protect workplaces in Ontario cannot respond to a province-wide, indeed a global-wide, pandemic with provincial-wide standards," Susan Ursel, a lawyer for OSSTF, said Wednesday.
Priority also needs to be given to ventilation and filtration Jeffrey Siegel, a professor of civil engineering at the University of Toronto, and the third expert on the panel, said.
It's a known fact the virus is likely to spread in crowded, poorly ventilated environments, such as classrooms, where super spreader events tied to close contact and speaking loudly, can occur, he said.
"Addressing the air means that we have to identify and correct the environments that are poorly ventilated and then we have to add ventilation as much as we can to spaces and use central and portable filtration to further reduce the risk."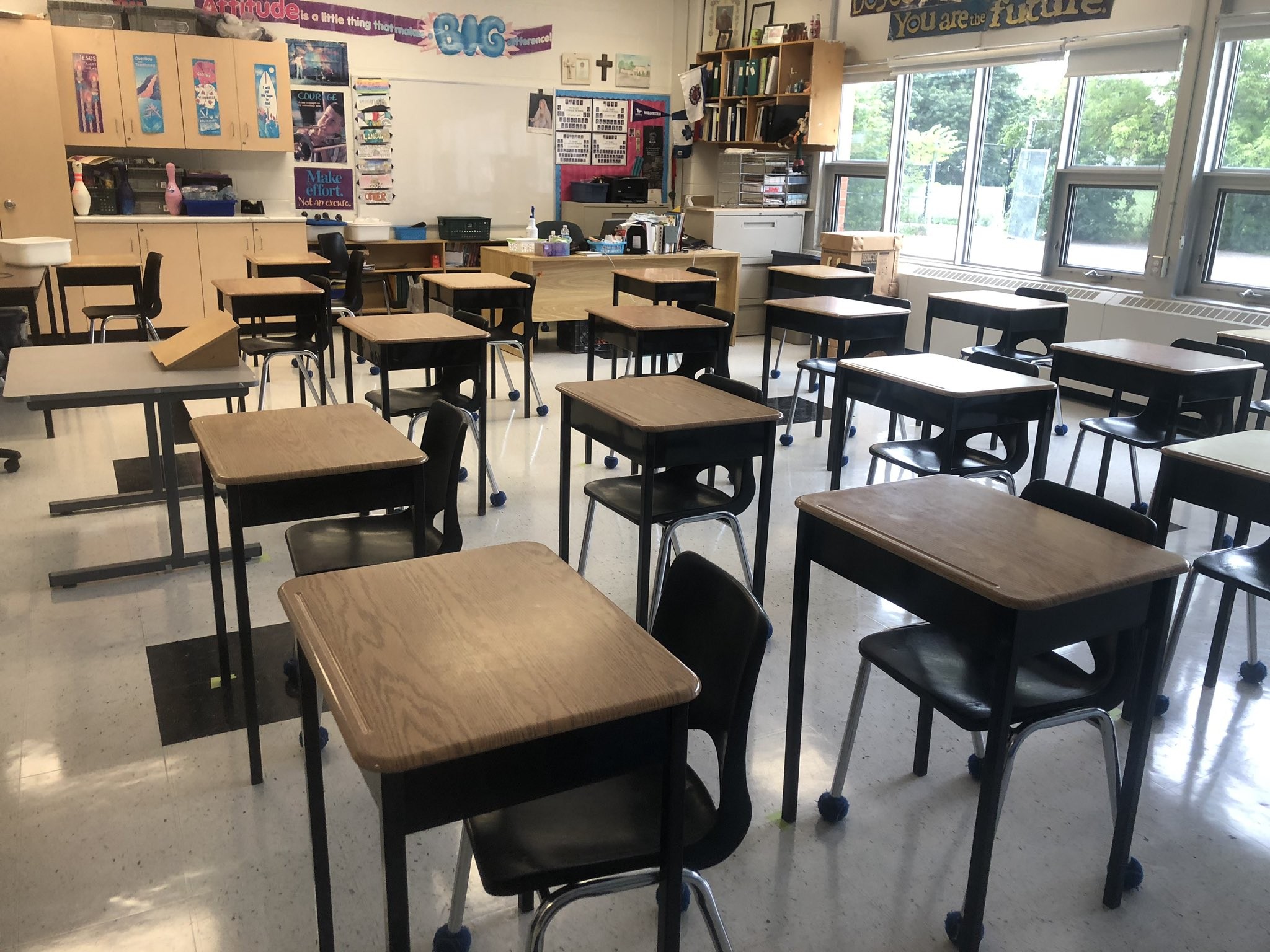 Poorly ventilated classrooms can be a perfect environment for COVID-19 to spread.
The Ministry of Health announced mid-August that $50 million would be given to school boards across the province to improve ventilation and air quality. But the money came with an extremely tight deadline.
An August 25 memo from the Ministry of Education said boards only have until Thanksgiving (October 12) to use the money; $2.9 million went to the Peel District School Board, and $1.7 million for the Dufferin Peel Catholic District School Board.
Precedent for the need for proper ventilation in the fight against the virus was already established by the American Society of Heating, Refrigerating and Air-Conditioning Engineers, a group Siegel is a part of. The standard by the group provides measures of indoor air quality "that is acceptable to human occupants and that minimizes adverse health effects." For example, under normal circumstances where there is no pandemic, as a baseline, there shouldn't be more than 25 students between the age of 5 and 8 in a 1,000 square-foot space, a table outlining minimum ventilation shows.
"The requirements of this table do not address the airborne transmission of airborne viruses, bacteria, and other infectious contagions," Siegel shared in his report, which was obtained by The Pointer.
He also outlines how Sick Kids guidelines for opening schools addressed the importance of ventilation. Yet school boards only received funds for this a few weeks before schools opened up.
Anita DeFlece, who teaches Grade 10 history and social science at Bramalea Secondary School in Brampton, told The Pointer this week that no ventilation work has been done at the school and the poor air circulation is a major concern she shares with colleagues.
"I don't see where there's been any improvements made to our ventilation systems."
The PDSB said it will make a number of retrofits and additions with the funding provided by the Province, including upgrading all filters, implementing more frequent filter changes and purchasing about 900 standalone filtration units for any classroom that does not have a ventilation system. All schools are included in the plan, a PDSB spokesperson told The Pointer.
The DPCDSB's completed actions include upgrading filters and increasing changes from 3 to 4 times a year. It is also in the process of installing portable air scrubbers in classrooms that have no or limited air conditioning, a spokesperson said.
The province's latest round of funds for education were announced Monday, with $35 million going to schools in Peel, Toronto, York, and Ottawa, regions hit hard during the second wave: $5.8 million will go towards the PDSB and $2.9 million for the DPCDSB. Viamonde School Board, a French-first language board in the region, will get almost $544,000.
At this time, the PDSB is "reviewing the best uses for the grant," Colleen Russell-Rawlins, the director of education, told The Pointer. The money is earmarked for purchasing more devices to support at-home learning, hiring more custodial staff and teachers to bring class sizes down and to address the need for more online education as demand for distance learning increases due to widespread concern over the second wave of community infections.
Families in the PDSB can switch between learning in-school and online up until October 14 and the hiring will be implemented before the changes in learning models come into effect, Russell-Rawlins said. The new online learning structure and actual lessons for the latest students enrolling after switching out of in-class education, are not expected to start until November 18.
The DPCDSB will be using the funds similarly. "As one of the school boards operating within the high priority areas identified, DPCDSB has been dealing with significant costs associated with enhanced health & safety protocols and physical distancing measures," a spokesperson said.
If the funding falls far short of addressing the myriad concerns raised by the unions and teachers, they, along with schools and boards will have to take up each specific problem with the Province, individually, after the legal challenge by the unions to force sweeping changes failed.
View COVID-19 Map of Peel Schools in a full screen map
---
Email: [email protected]
Twitter: @nida_zafar
Tel: 416 890-7643
---
COVID-19 is impacting all Canadians. At a time when vital public information is needed by everyone, The Pointer has taken down our paywall on all stories relating to the pandemic and those of public interest to ensure every resident of Brampton and Mississauga has access to the facts. For those who are able, we encourage you to consider a subscription. This will help us report on important public interest issues the community needs to know about now more than ever. You can register for a 30-day free trial HERE. Thereafter, The Pointer will charge $10 a month and you can cancel any time right on the website. Thank you.
Submit a correction about this story