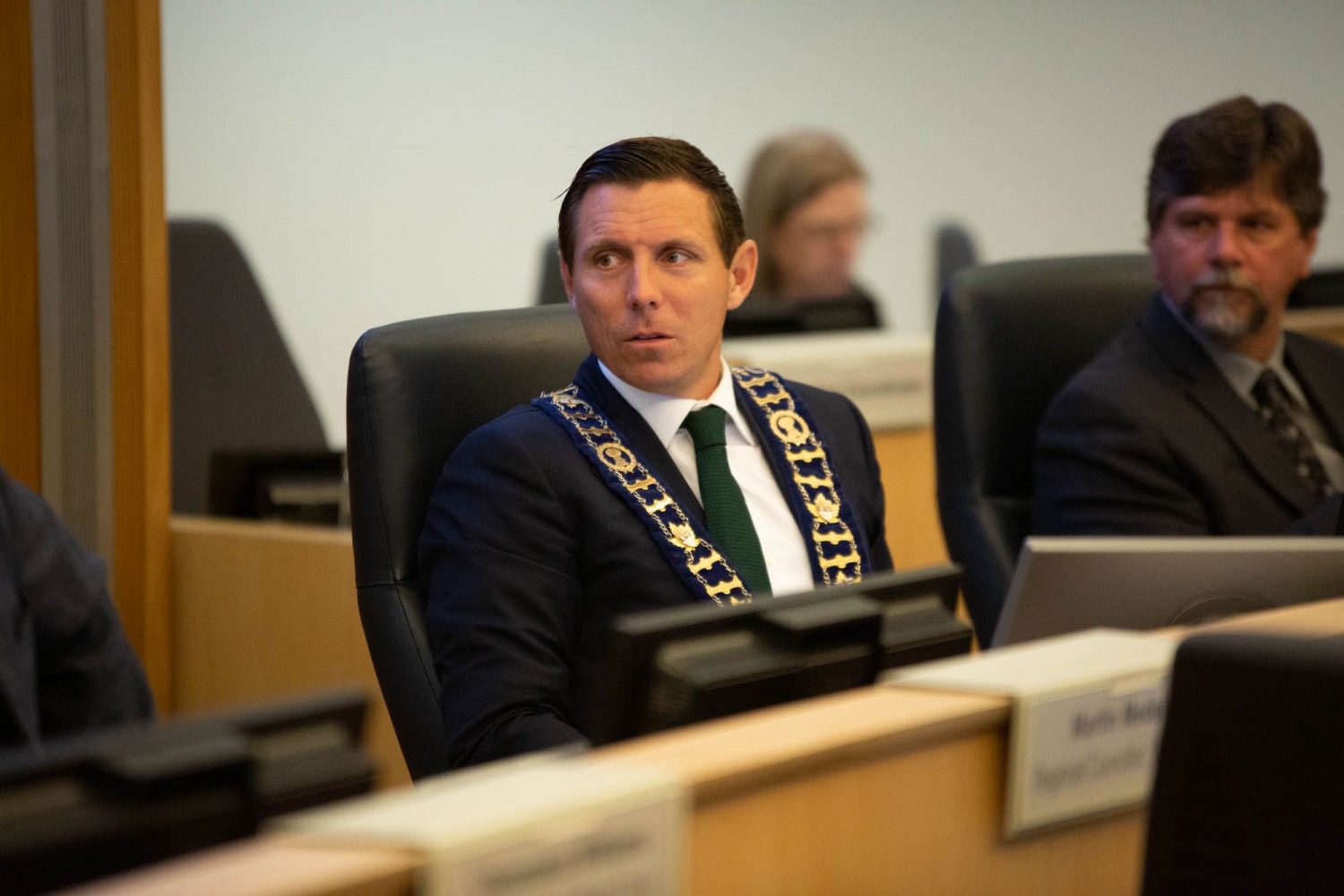 Photos from The Pointer files/City of Brampton
Brampton isn't getting a fair share of funding, but Patrick Brown's tax freezes might be making things worse
When the former Liberal government led by Kathleen Wynne put out a proposal call to municipalities to build a new university, Brampton had a meeting at Queen's Park which ended abruptly.
The City, and its mayor at the time, Susan Fennell, had failed to budget any money for the local share of the project. Wynne and her fellow cabinet members reminded Fennell and her team that funding usually doesn't work that way.
The province was not about to hand out money to a city that could not show its own responsibility in managing a bloated budget that placed more priority on paying high-priced elected officials and bureaucrats than funding badly needed projects.
Fennell was eventually booted out of office by disgruntled taxpayers who were furious over the financial mismanagement under her watch.
It was accompanied by a failure to secure funding for desperately needed infrastructure and new features in the booming municipality.
The mayor would often lament that Queen's Park failed to give the city its fair share of funding. She was right. But despite local efforts to help fund transit, a new hospital and the replacement of an old one, the city often fell far short of its own responsibilities.
There's still no university, no infrastructure fix for the downtown flood problem, no plan for a desperately needed second full-service hospital and no money set aside for transit expansion.
Fast forward six years. Mayor Patrick Brown, who like Fennell is a Conservative, has forced two tax freezes in a row, but has failed to outline a local plan to help fund the growing list of needs. Instead, to get his politically popular tax freezes he has postponed badly needed projects as the list of deferred needs grows.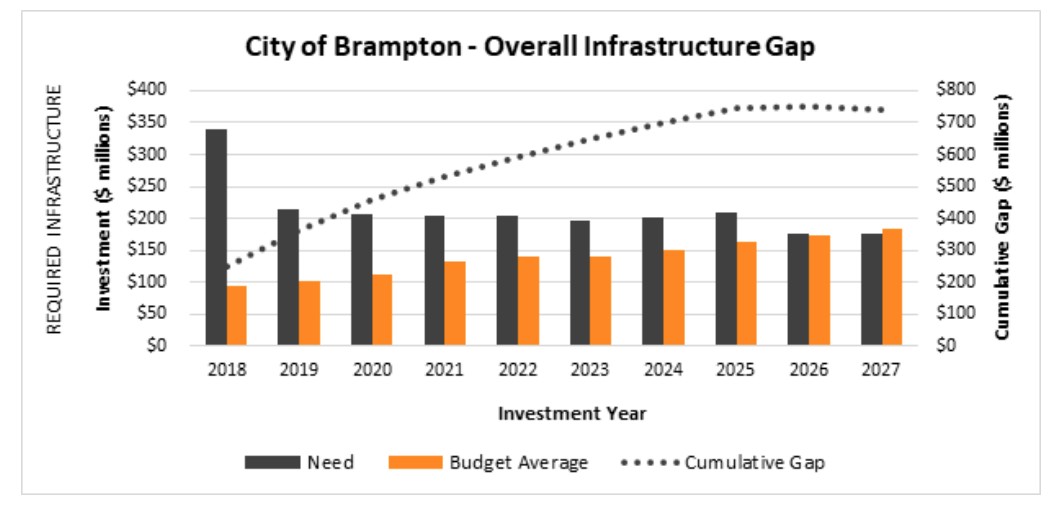 A lack of financial foresight in the City of Brampton has led to a long list of infrastructure projects worth hundreds of millions of dollars that need investment but the city has no money to pay for them.
His repeated strategy since taking office in 2018 is that Queen's Park and Ottawa should be compelled to give money back to the city, since its taxpayers send much of their hard earned dollars into the coffers of higher governments.
But it doesn't always work that way.
The senior governments often want to see that a municipality is also responsibly funding its needs with its share of investment, to ensure that local property taxes are used fairly and are not squandered by municipal officials.
Brampton has committed funding toward its post-secondary dreams, after they were dashed when the Doug Ford government clawed back $90 million for a new downtown university campus that the previous Liberal government had pledged. Ryerson University backed out of the plan when the provincial funding was lost in late 2018, days after Brown was elected.
City Council scrambled to reallocate multi-year funding that had been committed in the municipal budget for the project by the previous council, but the shell game, which could see as much as $100 million invested in some form of post-secondary education including a centre for cyber security, has created more confusion over the city's future strategy for post-secondary education.
Since the Ryerson campus plan was scrapped, Brown has touted a Brampton University proposal, but again, few details have been offered and funding for the idea has not been dealt with.
So, with few local investment proposals, little money budgeted for its own share of needed projects and a growing list of needs, the mayor and other City officials once again participated in the annual Association of Municipalities of Ontario conference, looking for Queen's Park to help the city as publicly-funded budgets are decimated by the global pandemic.
In its annual brochure for the AMO virtual gathering, the City of Brampton highlights numerous financial asks for the provincial government. A majority of these reflect funding that has been needed in the city for a number of years – and the municipality's inability to find the money on its own.
One glaring example of the conundrum Brampton faces, is the desire for an LRT extension up Main Street. When council in 2015 voted against the provincially approved route, between $300 and $400 million in funding from Queen's Park was taken off the table.
Now, in its ask, detailed in the AMO brochure, the City wants $1.7 billion from the two higher levels of government so a partially tunnelled LRT can be constructed on Main Street into the downtown area. But if a condition for a local share is placed (which is not always the case for transit projects) Brampton could have to raise almost $600 million on its own.
York Region and its lower tier municipalities have contributed hundreds of millions of dollars in local funding for two major subway extensions, that will bring billions of dollars in investment. The Vaughan city centre area is already in the midst of a development explosion thanks to the extension of the subway into the area.
The projects would not have moved forward without the contribution of local investments by the municipalities even though the lion's share of the money was committed by the two higher levels of government.
But Brampton has struggled to find revenues, as its booming population growth has seen the increased revenues largely eaten up by City Hall labour costs and the expense of financing sprawl, which does not pay for itself.
Rows upon rows of subdivision housing have crippled the city's finances. While developers reap the profits, the City is left with low property tax returns because so few residential units are built on each hectare, while the cost of serving the sprawl with far flung infrastructure is mounting, especially as the one-time fees paid by developers can no longer be used to pay for aging roads, underwater storm and wastewater pipes and all the other municipal features in any community.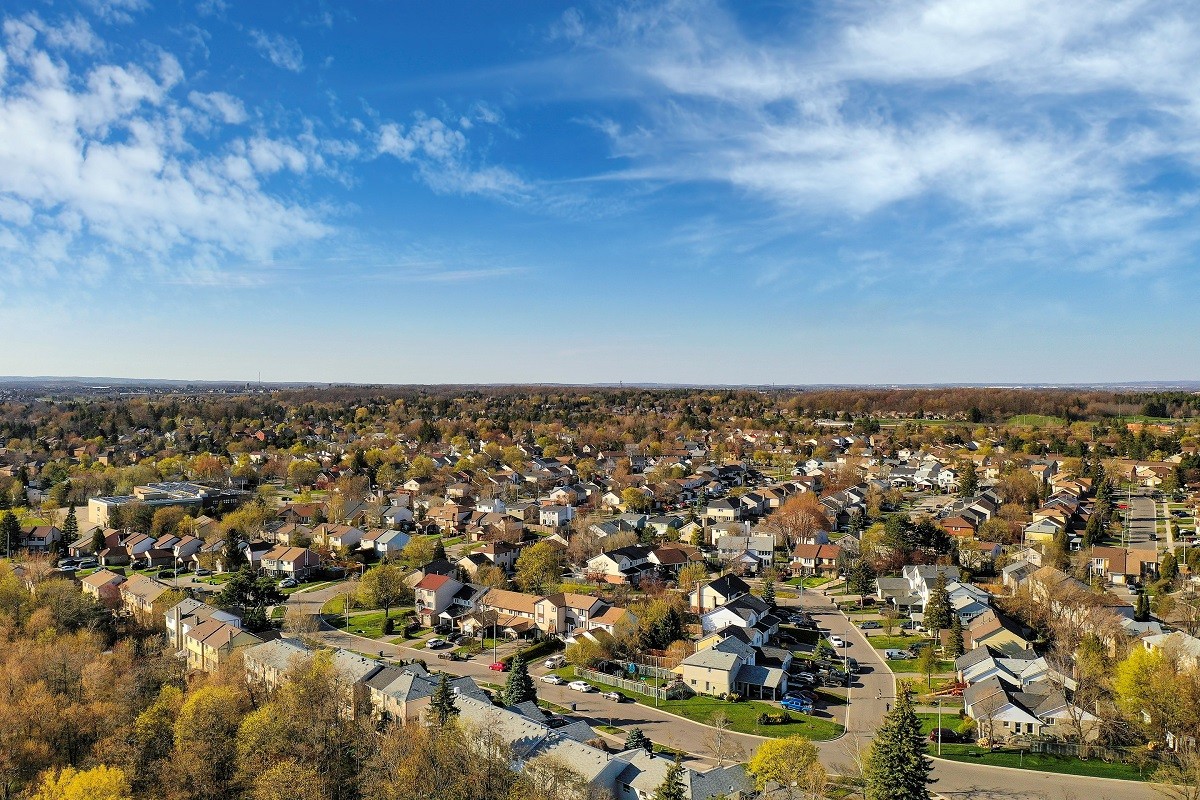 An addiction to sprawling subdivisions in the City of Brampton has left the municipality with limited property tax revenues to not only fund the infrastructure and services to these areas, but save for future needs.
One of the biggest issues facing Brampton's budget dilemma is illegal housing and secondary units. These are not registered with the City and it's estimated there are at least 50,000 of them in Brampton, but the number could be much higher.
Councillors have said that more than a dozen people commonly live in one illegal unit, and the City simply can't afford to pay for all the services and infrastructure they use without paying into the property tax base.
The number of charges laid in relation to these units continues to grow; 6,012 were laid for problems within such units in 2019, resulting in the collection of nearly $1.9 million in fines. In 2018, 1,936 charges were laid and $748,000 was collected in fines, according to the AMO brochure.
In most cases, enforcement officers can't enter a unit to inspect it without prior warning, unless there's a situation that can put an occupant in immediate danger. The City has asked the Ministry of Municipal Affairs and Housing to change regulations under the Building Code Act to allow enforcement to enter units without prior permission. "The current process requires extra approvals and advance notice to homeowners, that enable repeat offenders to clear the homes and 'hide' second units by the time bylaw can enter," the document states.
Brampton's bylaw enforcement continues to see an increasing number of illegal units in the city.
But based on answers The Pointer received from the Ministry, this request may infringe on the occupants' rights. "The Canadian Charter of Rights and Freedoms recognizes that everyone has the right to be secure against unreasonable search and seizure. Any powers of entry must be consistent with this right," a spokesperson told The Pointer.
While the Ministry acknowledges all requests to the Building Code Act are looked into, consideration has to be given to protect the "privacy interest of people in their own homes," with the consent of the occupant needed to enter.
Brampton's mushrooming population and lack of affordable housing have played a role in illegal units proliferating. The City has tried to address the problem, partially through the Second Unit Registration Program under the province's Strong Communities Through Affordable Housing Act. The City's plan, enacted in 2015, made it easier for secondary units to be registered and approved, but the strategy comes with its own challenges, including inconsistency between site inspectors, leading to a longer more tedious process to get secondary units approved. Numerous homeowners have expressed their frustration to The Pointer on the bureaucracy, which prolongs the process of getting units approved, can be much more costly and repels many landlords from taking the legal route.
In 2019, the city received 3,080 applications for secondary units, but as early as February, there were only four inspectors responsible for approving requirements for secondary units, according to a recent staff report. While a number of hirings were planned under the 2020 budget, it's unclear if these positions have been filled.
The city is expected to grow to almost 900,000 residents by 2041.
According to available transportation data, a large part of this growing population would likely use transit for commuting, but only if it's convenient and reliable. A 13 percent population increase between 2011 and 2016 played a role in the 41 percent increase in ridership over the same period. Brampton Transit saw an average 2.6 million rides a month in 2019.
To address the growing need for transit, the City is asking Queen's Park for a "fair funding" allocation from the Public Transit Stream (PTS), with an allotment based on ridership growth.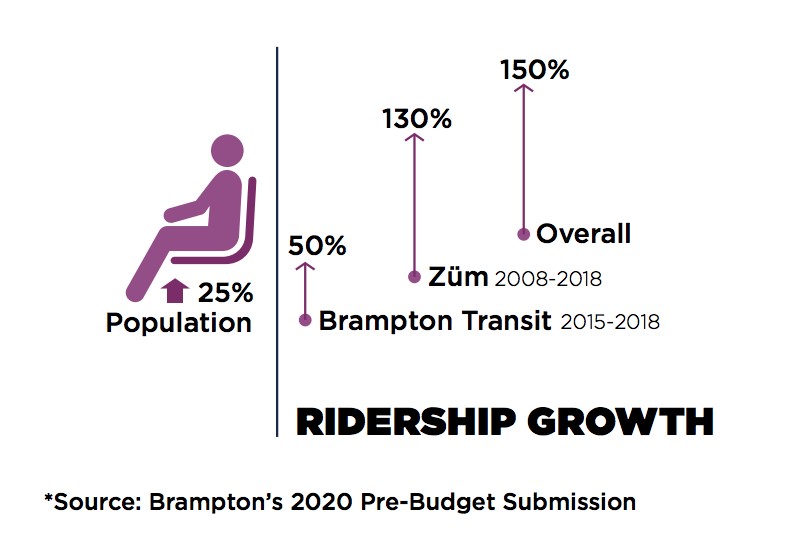 "Brampton Transit called for a Fair Share of Funding even before the COVID-19 Pandemic," the AMO brochure says. A similar ask was also presented in the City's pre-budget submission to the province, released in January, before discussions for the 2020 budget began. Both documents cite similar numbers, with 38 percent ridership growth between 2017 and 2019. This is a large jump in comparison to the provincial average, which has seen a one percent increase in ridership annually over recent years, and the national figure is about two percent, according to the Urban Transit Association. While this information was available to Council before budget discussions began, the final budget didn't focus on the very thing the City is asking from the province – more money for increased ridership.
Brampton Transit has been given $350 million ($190 million from the federal government and $160 million from the provincial government) from the PTS. This was based on 2015 ridership numbers of 21.2 million, the City says. Applications for this funding were due in the summer of 2019.
"Brampton Transit ridership in 2018 was 31.2M, a 48 percent increase over 2015. It was up to 45 percent higher than [York Region Transit] YRT, London and Hamilton, but received 6 percent less funding through the PTS. A funding model that accounted for ridership growth, could result in up to an additional $160M allocated to Brampton Transit that would help to fund additional transit infrastructure, including phase 2 of the required third maintenance and storage facility," the City says in its pitch through AMO.
The 2020 budget didn't add any new bus routes and cut the number of additional hires from an originally planned 81 positions, most of them new drivers. This despite the rapidly increasing number of people using transit. The extra drivers and more buses could have provided relief for overcrowding, an issue residents say needs to be improved, according to a survey by Forum Research, which seems to have been ignored by Brown, who aggressively pushed for his tax freeze in the 2020 budget, just like he did for 2019.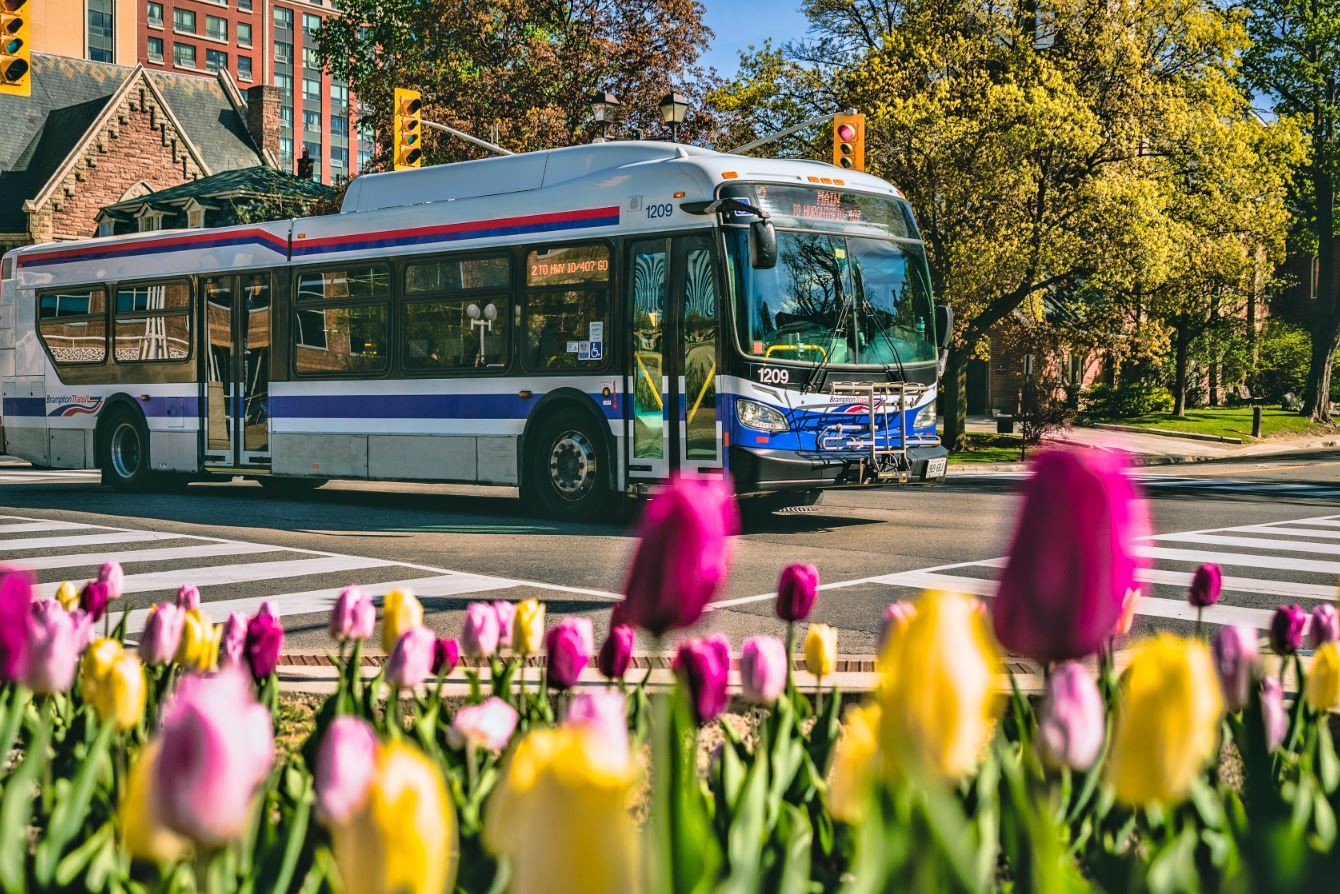 With rapdily increasing ridership and Brampton's rising population, the city is in dire need of investment into its transit system.
The budget also deferred a $135 million maintenance and storage facility to the 2021 budget, with the AMO brochure stating construction will start in 2021 and end in 2026, if funds are secured by the city. The project was not funded during the 2020 budget and an application for federal assistance through the Investing in Canada Infrastructure Plan was mishandled by City staff after it was revealed all requirements were not fulfilled.
Healthcare is another ongoing concern, with the city in dire need of more hospital beds.
According to the AMO brochure, Peel Memorial, which doesn't have a full-service emergency department or inpatient beds for any overnight stays or more complex procedures, was funded for 10,000 visits in 2018/2019, but saw 75,000 annual visits during the same period.

The City has positioned the creation of a third hospital, alongside Peel Memorial and Brampton Civic Hospital (the only full-service hospital in the city), as a long-term solution to the city's ongoing health crisis. Mayor Brown told The Pointer back in March discussions for a third hospital were ongoing. In a telephone town hall addressed to Brampton residents in July, Premier Doug Ford acknowledged these discussions, saying he will make the creation of a third hospital a "priority."
"We're going to make sure that we have the proper funding towards a hospital. I just can't give you an exact date right now. But, believe me, it's on the top of my radar and I'll be sitting down with the Minister of Finance, and along with the Minister of Health to make sure that we make that happen," Ford said in response to a question from a resident.
Detailed discussions on how the city will pay for its share of the capital cost, a requirement from the province, have yet to take place. There have been no plans made public on how, and when, the City plans on raising funds for its portion of a third hospital, proposed to be located in Heritage Heights, in the northwest area of Brampton, a City spokesperson said.
"It's nice that you're saying all the right things to us that you appreciate this need but what are the timelines?" Brown told The Pointer. "They wouldn't commit a timeline. Sometimes governments do that, they don't put a timeline but we're going to stay on them…and we have to see this action."
But one thing Brown, who likes tax freezes, has not explained, is how he plans to come up with Brampton's share for a badly needed new hospital, along with all the other projects that remain unfunded.
---
Email: [email protected]
Twitter: @nida_zafar
Tel: 416 890-7643
---
COVID-19 is impacting all Canadians. At a time when vital public information is needed by everyone, The Pointer has taken down our paywall on all stories relating to the pandemic and those of public interest to ensure every resident of Brampton and Mississauga has access to the facts. For those who are able, we encourage you to consider a subscription. This will help us report on important public interest issues the community needs to know about now more than ever. You can register for a 30-day free trial HERE. Thereafter, The Pointer will charge $10 a month and you can cancel any time right on the website. Thank you.
Submit a correction about this story