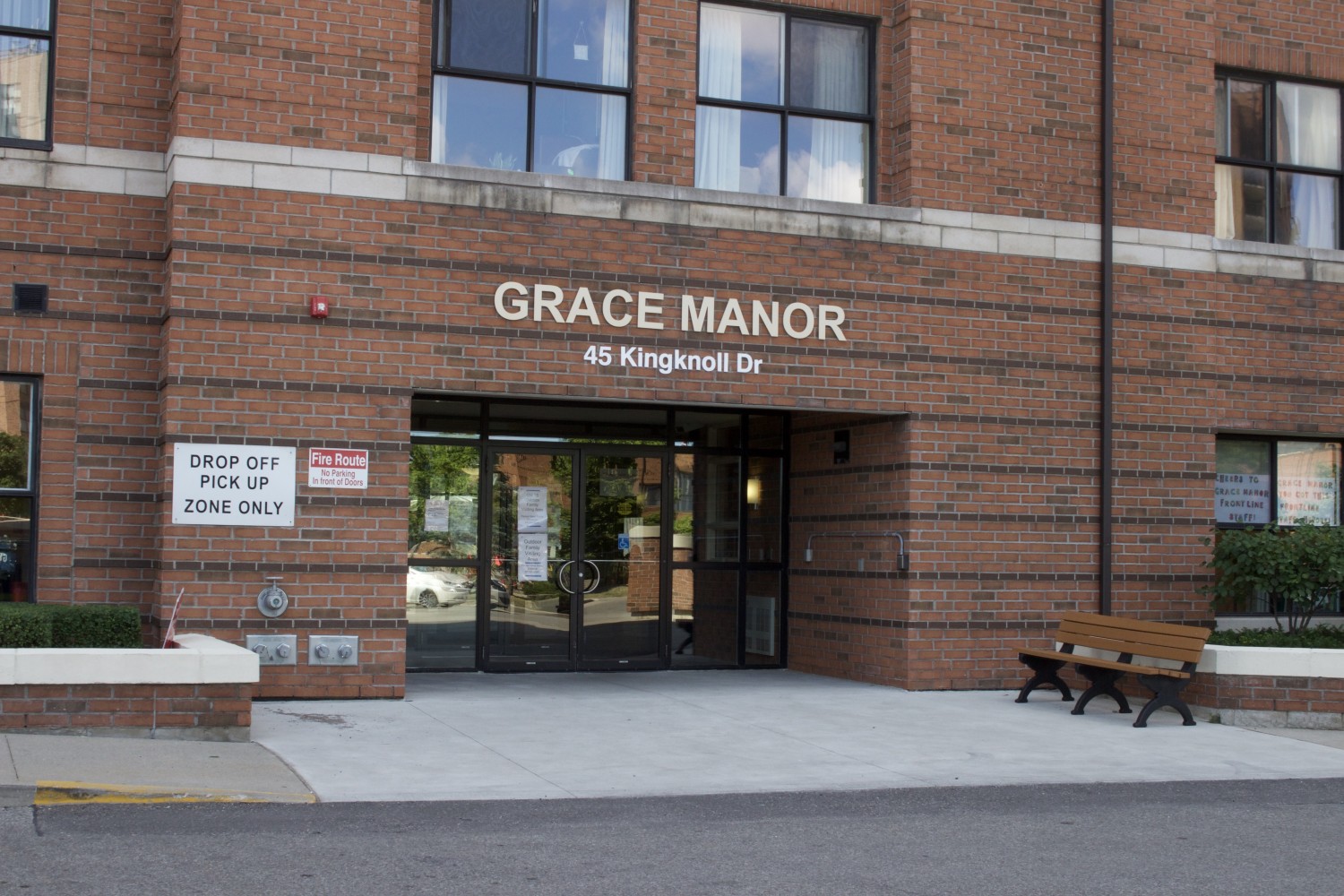 Photos by Nida Zafar/Region of Peel/Minnesota National Guard/Canadian Armed Forces
Grace Manor back on its feet, but administrative gaps remain a concern 
In April, Holland Christian Homes told families who had loved ones residing at Brampton's Grace Manor to be prepared. An outbreak was ravaging the long-term care home and the case count was climbing rapidly.
On April 7, one positive case was reported. Six days later, 17 residents and five staff members were infected. The very next day, 15 staff members and 42 residents tested positive for the novel coronavirus.
The initial outbreak started April 7 and ended on June 9, with 55 positive cases among residents, 12 of whom eventually passed away. Out of the 32 staff cases, one died. This was the only staff death tied to outbreaks at long term care (LTC) homes in Peel Region, according to information from Peel Public Health. A second outbreak was announced June 17, after one staff member tested positive for the virus. The outbreak ended June 21 and no residents were impacted.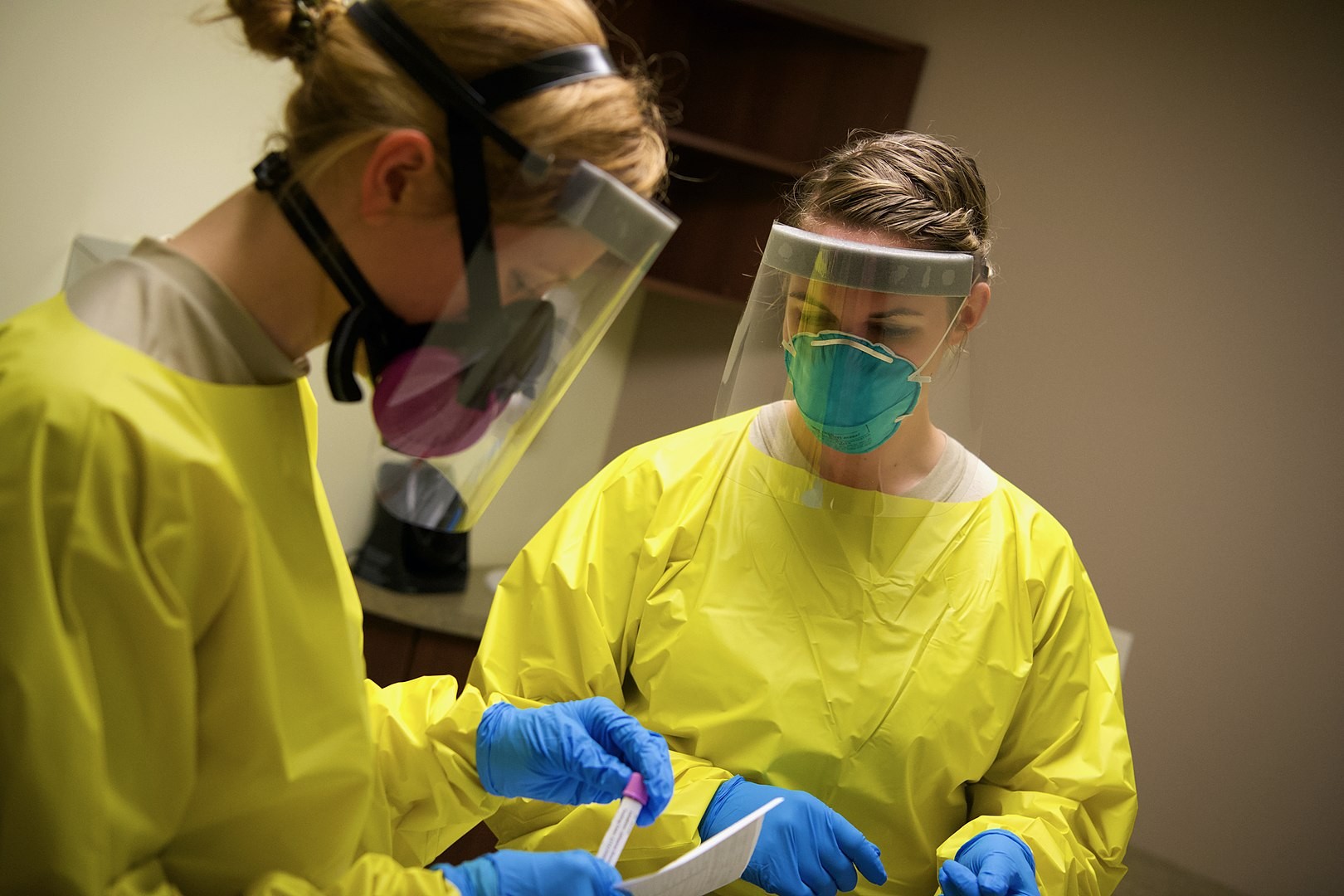 Grace Manor has been impacted by two outbreaks of COVID-19 that have killed 12 residents and one staff member.
The tragic, fatal situation in many Ontario care homes that were ill-equipped to handle the pandemic, led to the military being called in. While dramatic improvements have been made, questions linger about how these facilities were allowed to operate with alarmingly irresponsible practices, chronic staffing shortages and administrative shortcomings. A new military report is mostly positive, but highlights areas that still have not been properly addressed.
The report from the Canadian Armed Forces (CAF) was recently released outlining final inspections of the seven LTC homes it assisted in Ontario. "These observations related to clinical skills and standard of practice – often connected to the training, expertise and experience with new staff who were mobilized in short order – that were identified and reported by Augmented Civilian Care (ACC) team leads to their Long Term Care Facility (LTCF) management and networked hospital lead," Brigadier-General C.J.J. Mailkowski said in the report, released August 14.
Specific to Grace Manor, the report states, "continued orientation and education is required to ensure external agency staff adhere to LTCF policies."
Holland Christian Homes Chief Executive Officer, Ken Rawlins, confirmed external agency staff are employed at Grace Manor.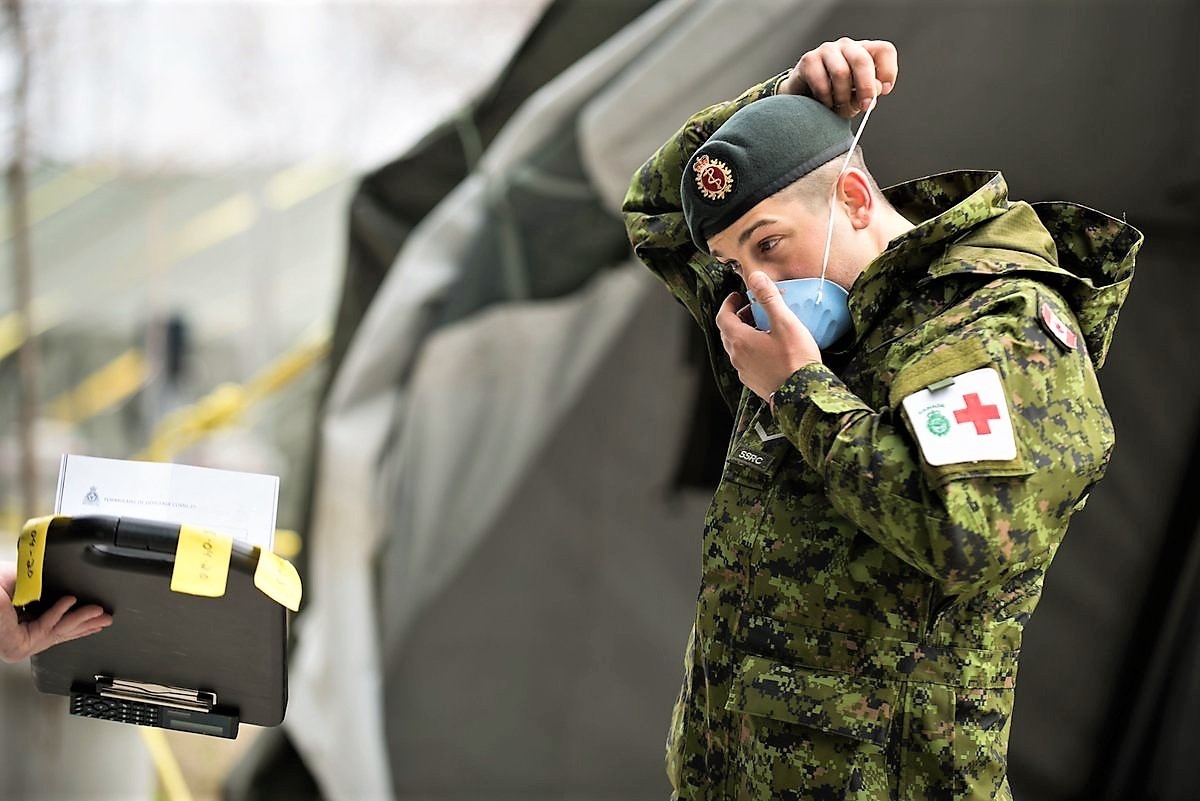 A report released by the Canadian Armed Forces after assisting in the fight against COVID-19 in Ontario's long-term care homes detailed a long list of awful conditions.
The LTC home was one of the original five facilities, and the only one in Peel Region, that received support from the military in April. Soon after, two more LTC homes in Ontario were added to the list.
The CAF arrived at Grace Manor on April 28 and left on May 27. Rawlins said the organization requested the military come in to specifically assist with the staffing issues they were having. A number of staff members worked at more than one home and decided not to resume working at Grace Manor when the organization asked them to decide on one workplace in March, Rawlins said. Out of the remaining staff, 26 were infected with the novel coronavirus, further straining an already impacted team.
"When you're down that many staff members, that's why I approached the Ministry and asked if there was any possibility of partnering with the hospital or bringing in the military," Rawlins said.
Their assistance improved the situation dramatically. He explained the forces were only to originally stay for a two-week period, but remained there longer to further assist with the staffing shortage. "I asked if they could stay a little bit longer as we were shoring up additional staff members and getting people trained up, they agreed…," Rawlins said. That extended two week stint only lasted 10 days, as the staffing issues improved before the 14 days were up.
During that time, external agency staff were working for the organization to help fill shifts and keep a full crew intact. Rawlins did not confirm how many members of staff were working while the CAF was present. For the 120 residents at Grace Manor, they are divided up into five units that received care around the clock. Each unit has two registered practical nurses (RPNs) and four personal support workers (PSWs), Rawlins said, with three shifts in a 24-hour period.
When the military came in, they were able to take over a full shift and look after one complete unit. "The remaining four units, we were able to staff up to our normal staffing complements with agency staff and as our staff got better they would come back in," Rawlins said.
The exit review outlined one area of concern that was not resolved during the CAF's one-month tenure at Grace Manor. This was to section off a "designated staff break room on the COVID+ floor to properly doff PPE and eat." When the CAF raised this to staff at the home, it was revealed the infrastructure made it impossible for this to be done. "Space is always a concern in long term care," Rawlins said.
Other standards of care that still raised minor concerns for the military lied outside of the realm of COVID-19. These included the "improper use of patient lifts" by staff, leading to possible safety concerns for the patient. A lift is a device that allows patients with limited mobility to be easily transferred from one space to another.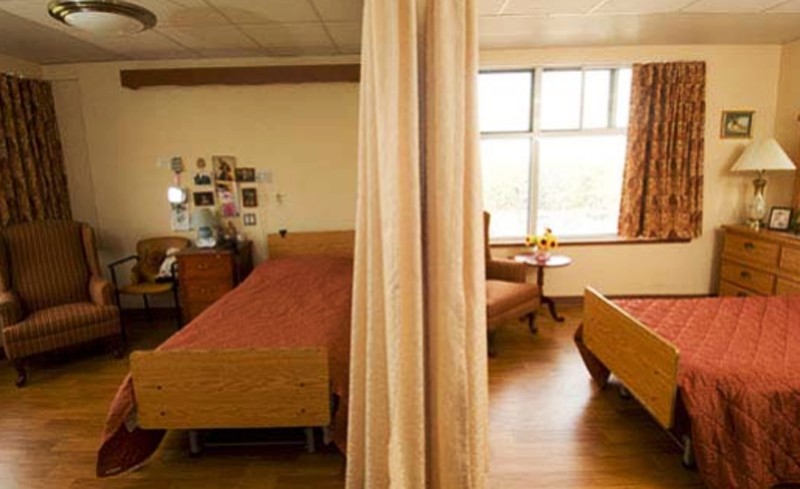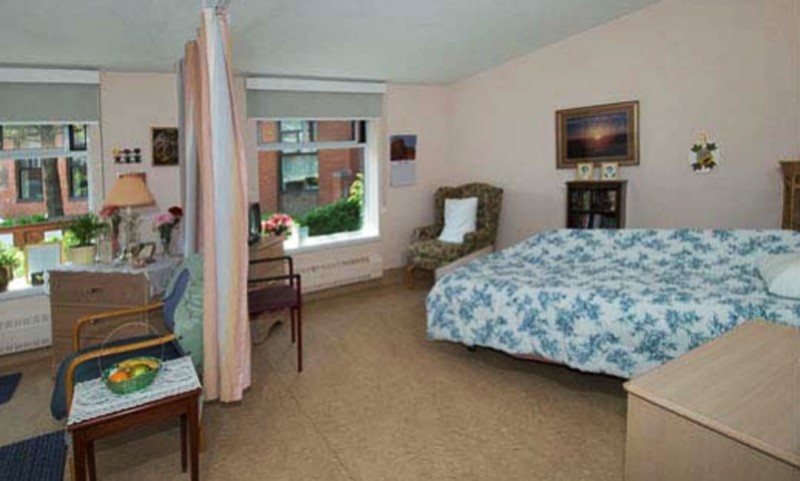 Many long-term care homes in the province, including those in Peel, suffer from a lack of available space, a problem that becomes particularly worrisome during a pandemic.
A majority of the exit report outlined the positive changes that were made over the course of the month. "Facility staff were no longer moving from a COVID+ unit to other units without changing contaminated personal protective equipment (PPE). This infraction was no longer observed at end of task," the report states. This was outlined as a key problem in the original report released by the military when it first arrived.
"It should be highlighted that within a very short period of time, from identification to solution, the vast majority of observations were addressed through the concentrated efforts of each LTCF and the wider resources the province brought to bear to stabilize the crisis," Mailkowski said in the report.
But other ongoing issues associated with Grace Manor and Holland Christian Homes, the company that owns the facility, have not stopped after the outbreaks were contained.
Toward the end of July, the administrator of Grace Manor, Peter Dykstra, was no longer in the position. Not long after, the position of director of resident care for Grace Manor, formally filled by Maureen Pauls, was also left vacant.
The Pointer reached out to Holland Christian Homes to confirm the departure dates and reasoning for the vacancies, but details were scarce. While Rawlins did confirm the positions were vacated "within the last three to four weeks [around the] end of July timeframe," he was not able to comment on the reason for the vacancies.
A Peel resident with family at Grace Manor, who did not want to be named, told The Pointer the two positions were vacated by resignation. This information came from letters family members received from the organization, the source said.
An August 14 organizational update posted on the company website stated a third position, assistant director of resident care for Holland Christian Homes, formerly held by Preethi Mulaka, was also vacated. Mulaka resigned from her position, according to the update. The Pointer reached out to Dykstra and Mulaka to ask why they left their positions, but no reply was received ahead of publication. The Pointer was unable to track down Pauls' contact information.
Holland Christian Homes' two LTC homes, Faith Manor and Grace Manor, have their own administrator and director of resident care. According to the website, Tracy Kamino, the administrator for Faith Manor is currently filling the position at Grace Manor. Rawlins is filling Kamino's position on an interim basis and Grace Manor doesn't have a director of resident care at this time.
The administrator is responsible for business management and reports to the CEO, while the director of resident care "would bring a clinical type of skill set," Rawlins said. "Who do I hold accountable because my direct report would have been the administrator. That, I guess, would be the more senior position from a reporting standpoint. I have someone that would report directly to the CEO," he said.
The daily updates the organization releases have seen stark changes from when the novel coronavirus was heavily impacting the two long term care homes. Faith Manor also declared an outbreak April 25, which came to an end June 2. Out of the two resident cases, only one survived. The three impacted staff members also recovered.
The latest update on Wednesday states there have been no new resident or staff cases at the Manors in the last 24 hours, a status that has been consistent for a couple weeks. While tight restrictions on family visits remain, both LTC homes have come a long way from where they once were. But deficiencies still exist.
---
Email: [email protected]
Twitter: @nida_zafar
Tel: 416 890-7643
---
COVID-19 is impacting all Canadians. At a time when vital public information is needed by everyone, The Pointer has taken down our paywall on all stories relating to the pandemic and those of public interest to ensure every resident of Brampton and Mississauga has access to the facts. For those who are able, we encourage you to consider a subscription. This will help us report on important public interest issues the community needs to know about now more than ever. You can register for a 30-day free trial HERE. Thereafter, The Pointer will charge $10 a month and you can cancel any time right on the website. Thank you.
Submit a correction about this story