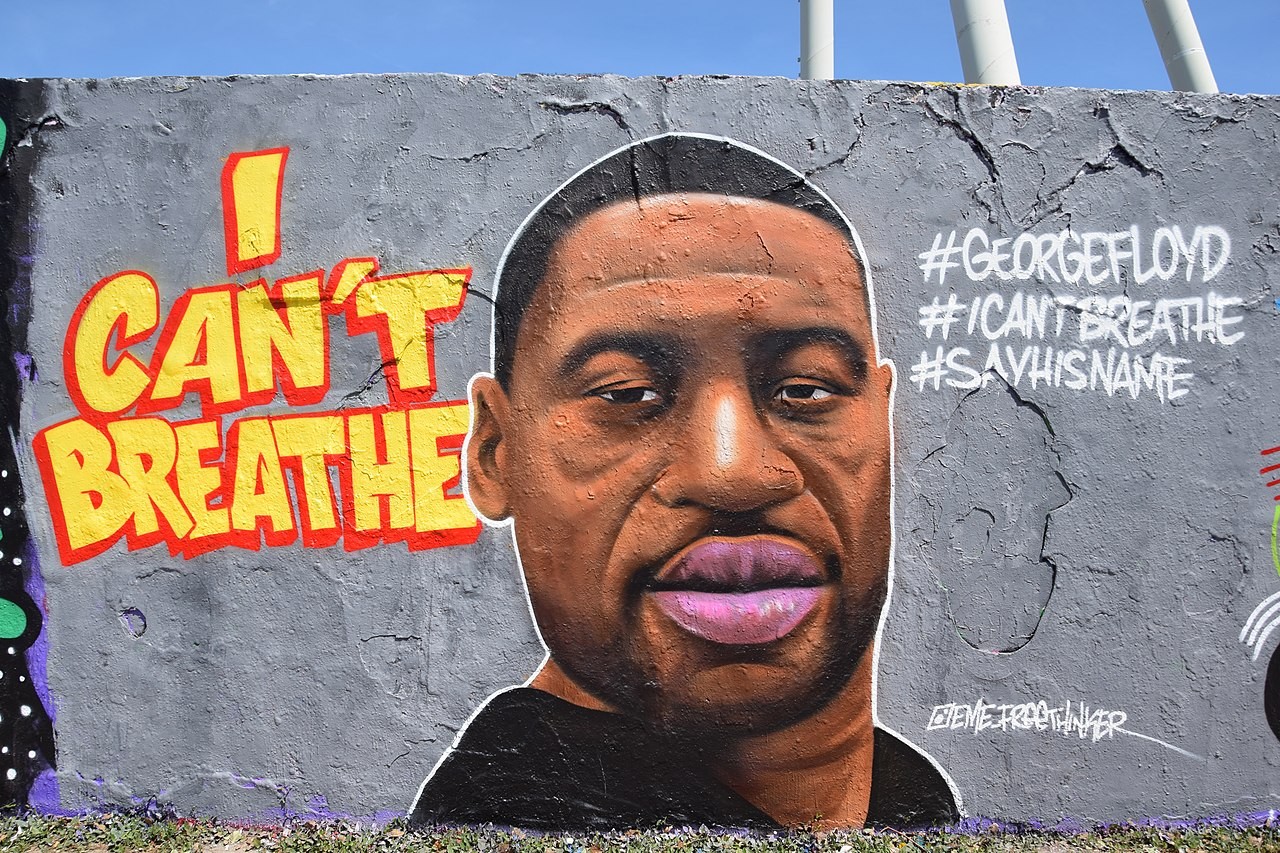 Photos from Wikimedia Commons/Nick Shockey/Rhododendrites/Rosa Pineda/Singlespeedfahrer/Peel Regional Police/Twitter
'We understand there is a lot of hurt': Chief acknowledges Peel police's own troubles with region's Black community
The words were uttered more than 1,300 kilometres away, but the same suffocating racism is all too common in the Region of Peel.
"I can't breathe."
The last words of George Floyd, gasped as his windpipe was crushed beneath the knee of a police officer in Minneapolis, have triggered a continent-wide push for justice and advocacy against anti-Black racism.
Tens of thousands of protestors took to the streets in cities across North America over the weekend, including in downtown Toronto, hoping to draw attention to the Black Lives Matter movement, the ongoing killing of Black individuals by police and repeated examples of anti-Black racism still thriving in modern society.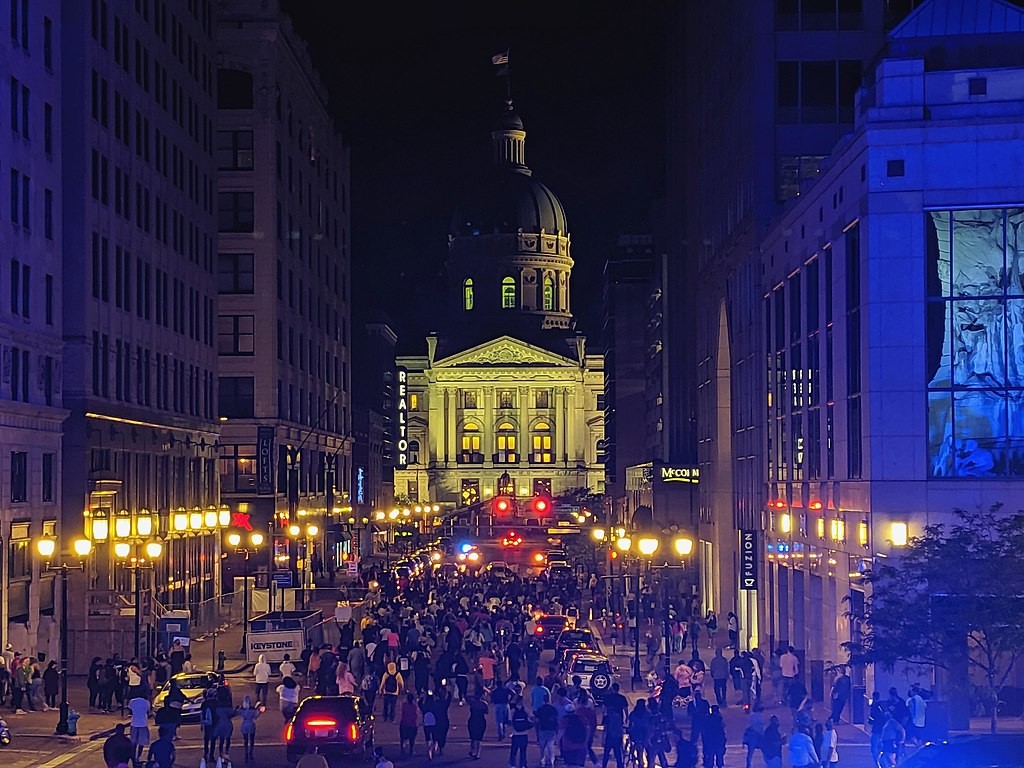 Indianapolis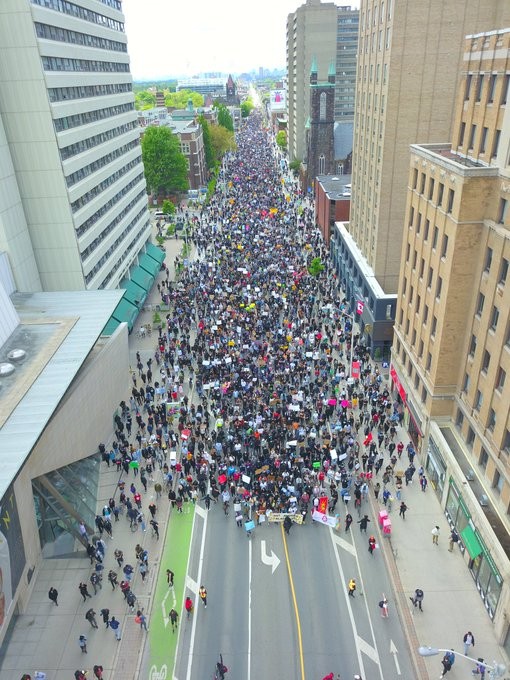 Toronto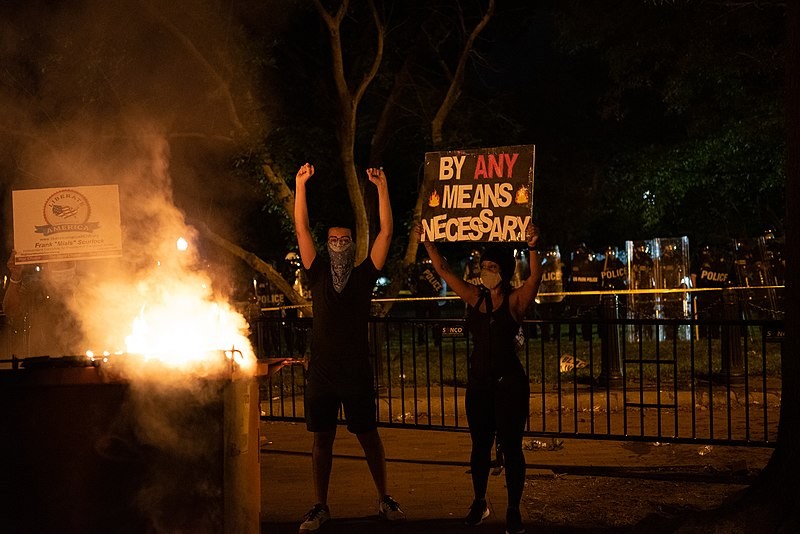 Washington, DC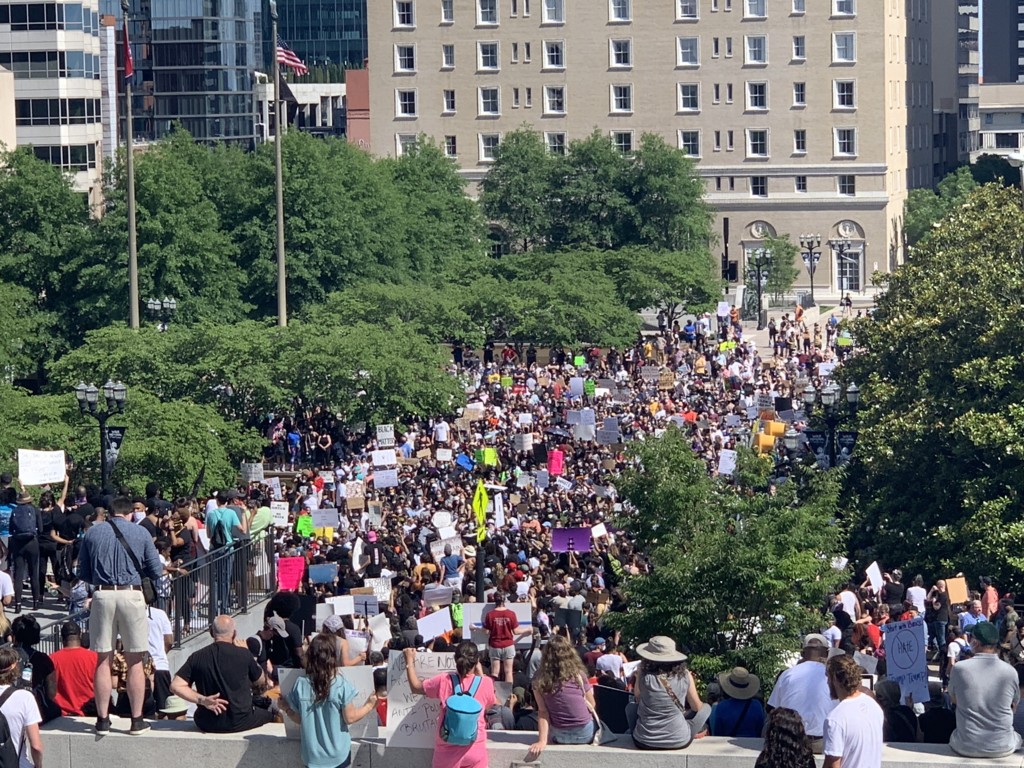 Nashville
The same day Floyd was killed, a video of a white woman calling the police on a Black birdwatcher in New York City's Central Park went viral. The man had simply requested the woman abide by the rules and put a leash on her dog.
Closer to home, Toronto Police were embroiled in controversy late last week when reports of a young Black woman falling to her death from a downtown apartment building while police were present, inflamed the already tense relationship between police officers and many in the Black community. The incident is currently being investigated by the Special Investigations Unit, the provincial body responsible for probing civilian deaths involving police.
These incidents could not be ignored by Peel Regional Police and members of the Police Services Board during its meeting on Friday, the first since the COVID-19 pandemic took hold in Ontario.
For regional Chair Nando Iannicca, who is also a member of the police services board, he admits that if video evidence of Floyd's death and the incident in Central Park didn't exist, he would have a hard time believing the troubling stories.
"In the absence of the video evidence that clearly explains what happens, I really feel like a dumb privileged white guy because I'm largely incredulous that these things could happen, and yet they happen," he said.
The relationship between the Black community and Peel Regional Police is tenuous at best. Under former chief Jennifer Evans, the force was characterized by its leader's steadfast opposition to ending the police practice of street checks, or "carding". Before she stepped down last year, following pressure from various groups and community leaders to resign, she promised to explain why her force had targeted Black individuals in random carding stops at three times the rate, compared to white residents. She never did.
In 2014, Jermaine Carby, a 33-year-old Black male was shot and killed by a Peel police officer, in what a subsequent lawsuit described as an "unlawful street check [that] led to a confrontation which ended when Mr. Carby was shot and killed."
The knife he had allegedly brandished after Carby was carded was not at the scene of the incident, because an officer claimed he had removed it, in a blatant violation of procedure surrounding the protection of evidence. A knife was then introduced to investigators hours later by a Peel police acting sergeant. No one was charged in the death.
Other high-profile shootings of Black men by Peel officers led to claims of widespread racial profiling, while Evans refused a police board directive in 2015 to stop carding.
An adjudicator with the Ontario Human Rights Tribunal ruled in March that racial discrimination was involved when two Peel police officers handcuffed the hands and legs behind the back of a 6-year-old female student, face down on the floor of her school for almost thirty minutes. Because she was Black, the officers displayed unconscious bias, the tribunal found.
The force has long struggled to gain the trust of the diverse communities it is supposed to serve and protect.
An audit completed by the Canadian Centre for Diversity and Inclusion (CCDI) last year highlighted the negative impacts of having an overwhelmingly white police force that patrols two incredibly diverse cities, Brampton and Mississauga, where almost two thirds of residents are not white.
The audit showed a widespread perception of discrimination within the force and a leadership that seems apathetic to issues of equity and inclusion.
With serious tensions igniting — and rioting in some American cities — Iannicca questioned what Peel police is doing to mend relationships, and how the anti-police sentiments engendered by the mounting examples of police brutality against Black citizens could be constructively addressed by Peel police.
"We need that community and every community's help to deal with these problems and if they feel that they're not part of the solution, if they feel they're lesser-policed, if they have suspicion about the very people who should be protecting us, we have an enormous problem going forward," Iannicca said.
Chief Nishan Duraiappah, tasked late last year to reform the embattled force, did not shy away from the question, and said he and all officers can not avoid the issue of race and policing. For too long, police have thought they have all the answers: launch a new program, start a PR campaign, check a box and the community's concerns are magically dealt with, he said. That never worked then and it won't work now.
"You have to understand the road travelled," he said. "If we are to assume that we understand without sitting and listening and acknowledging that in many communities there are hundreds of years of mistrust that have been rooted in with the state, whether it be government or policing, if we do not acknowledge and listen to them, then we can not even begin to build mutual understanding."
"We understand there is a lot of hurt," Duraiappah continued. "We can not shy away from it."
While he says he understands what the Black community is feeling, and made it clear when he took the job late last year that the CCDI findings would be made a top priority, the Chief failed to acknowledge the widespread discrimination the CCDI audit found within his force or the other findings of systemic discrimination within Peel police.
The social media savvy chief has a mixed record of handling controversy during his short tenure with the Peel Regional Police. He did not speak publicly to denounce the behaviour of Peel Police Association president Adrian Woolley who was convicted of drunk driving last year, going 174 kilometres with a blood alcohol level 50 percent above the legal limit. But he was quick to release a statement to allay tension in the Black community following the fatal police shooting of 26-year-old D'Andre Campbell, in Brampton in early April, after the man's family said he suffered mental health issues and police failed to use any de-escalation methods before killing him.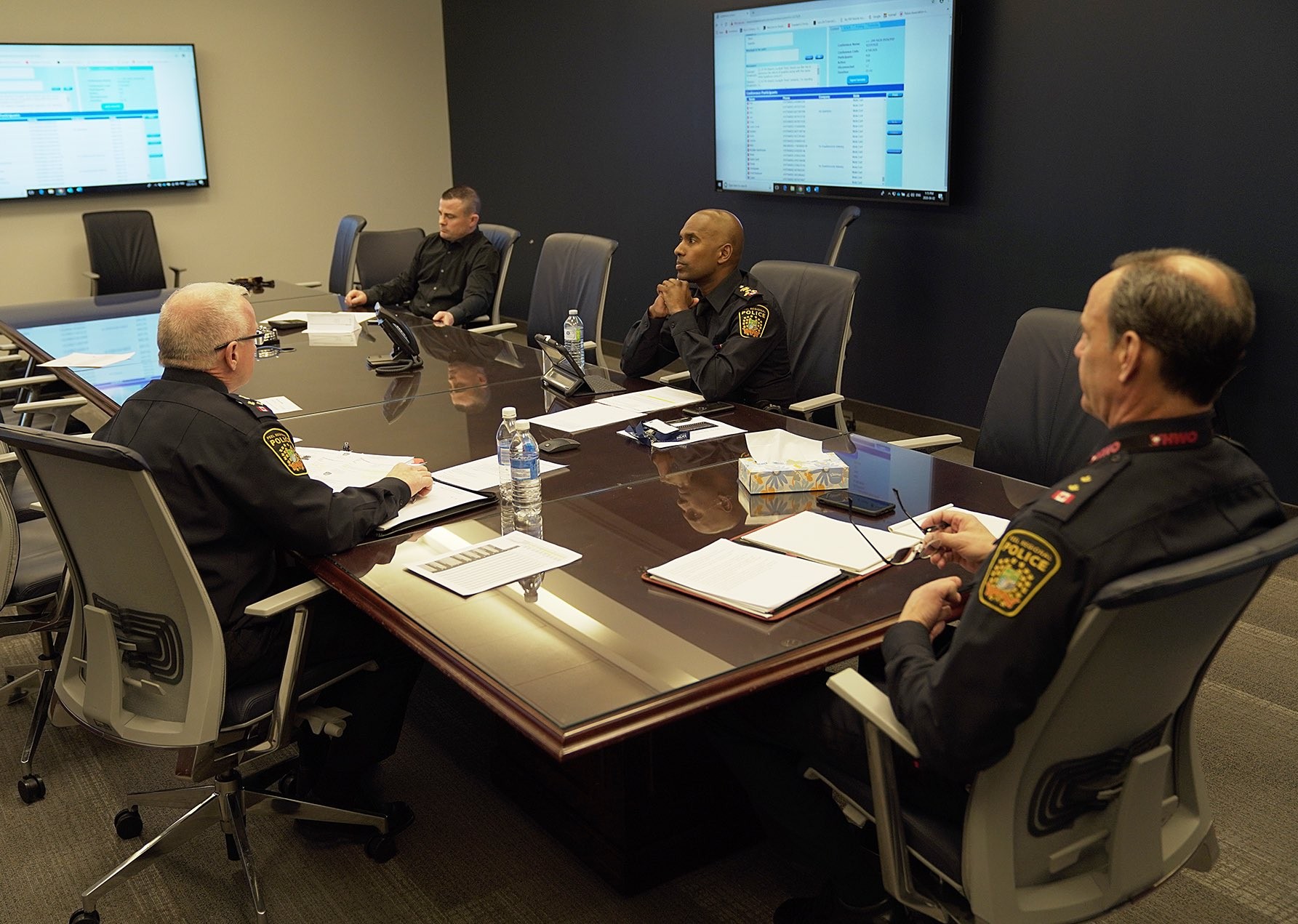 Chief Nishan Duraiappah (centre)
He has not made any bold moves to address violent crime in areas such as Malton, where many in the Black community feel abandoned by the force, and voiced their anger last year following a mass shooting that left a teenager dead and five others wounded, a year after the local community police reporting station was shut down by the force.
While the Chief has sent mixed signals — in an interview with a local media outlet he said Peel Police is reflective of the surrounding diversity — and has not yet taken any meaningful action to overcome past shortcomings, even his recognition of frustration in the Black community is a departure from the apathy of past Peel police leadership.
The CCDI report placed most of the blame for the organization's inability to truly address systemic discrimination on senior leadership within the PRP, with the majority of employees describing the organization as "change-averse" and "elitist."
The report says almost three-quarters of police leaders and members of the board "do not seem to recognize that barriers exist or [believe they] rarely exist for certain groups at Peel Regional Police."
The CCDI audit found about a third of the leaders in 2017-18 "indicated their belief that these systemic oppressions do not exist within PRP," while others suggested they believe "these oppressions manifest only as individual acts of meanness." These leaders, the report says, don't make "the connection that these oppressions are systemic in our society and therefore are also in our organizations."
Many anonymous employee comments included in the audit report highlight that view, for example: "Peel Regional Police on the outside makes it look like we are an inclusive place and value diversity. From my experiences, senior management believe quite the opposite. They pose for pictures, say all the right things but then behind closed doors, actions are very different."
The lack of action, in Peel and in police forces across North America, is what creates the mounting problems.
In the age of social media, public virtue signalling only amplifies how meaningless words are.
The Peel District School Board (PDSB) and its ongoing inability to confront anti-Black racism within the board, even after a provincial review set the path forward, is an example of what happens when those in leadership positions don't actually buy-in to change.
Since public pressure mounted and Evans announced her resignation, the force has made incremental improvements, within an organization that features an officer complement that is about 80 percent white.
According to PRP's 2019 annual report, 50 percent of new officers and cadets recruited in 2019 and 61 percent of civilians hired were racialized individuals. In 2018, 61 percent of officers/cadets and 54 percent of civilians hired were racialized. These numbers are below the percentage of racialized residents in both cities combined, which sits at about 66 percent.
As part of the direction from the CCDI audit, the force aims to be "reflective of its community" by 2025.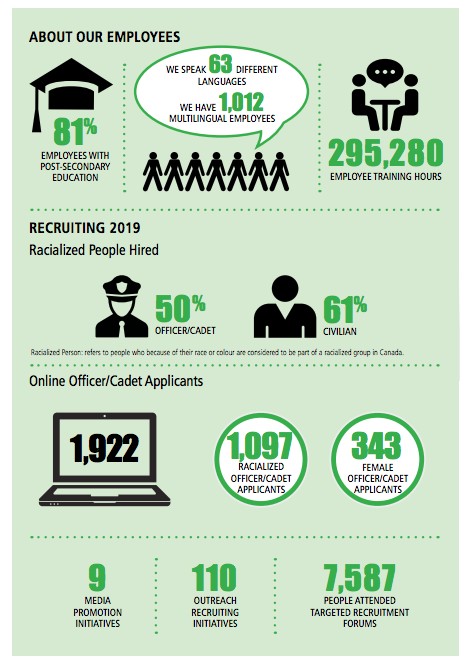 It has also mandated further diversity and inclusion training for senior officers and new recruits, as well as training in attribution theory, which teaches officers about inherent biases.
At Friday's police board meeting, Peel police also received the results of a community satisfaction survey, which found that 74 percent of residents and 77 percent of businesses agreed with the statement that PRP "are doing a good/excellent job."
While he didn't completely dismiss the survey results, gathered from approximately 1,200 residents in the two cities, Chief Duraiappah recognized they only represent a "subset of input."
"I think our job is to take all information, use it to its best and really show the public that there is going to be meaningful work from the Peel Regional Police moving forward."
---
Email: [email protected]
Twitter: @JoeljWittnebel
Submit a correction about this story