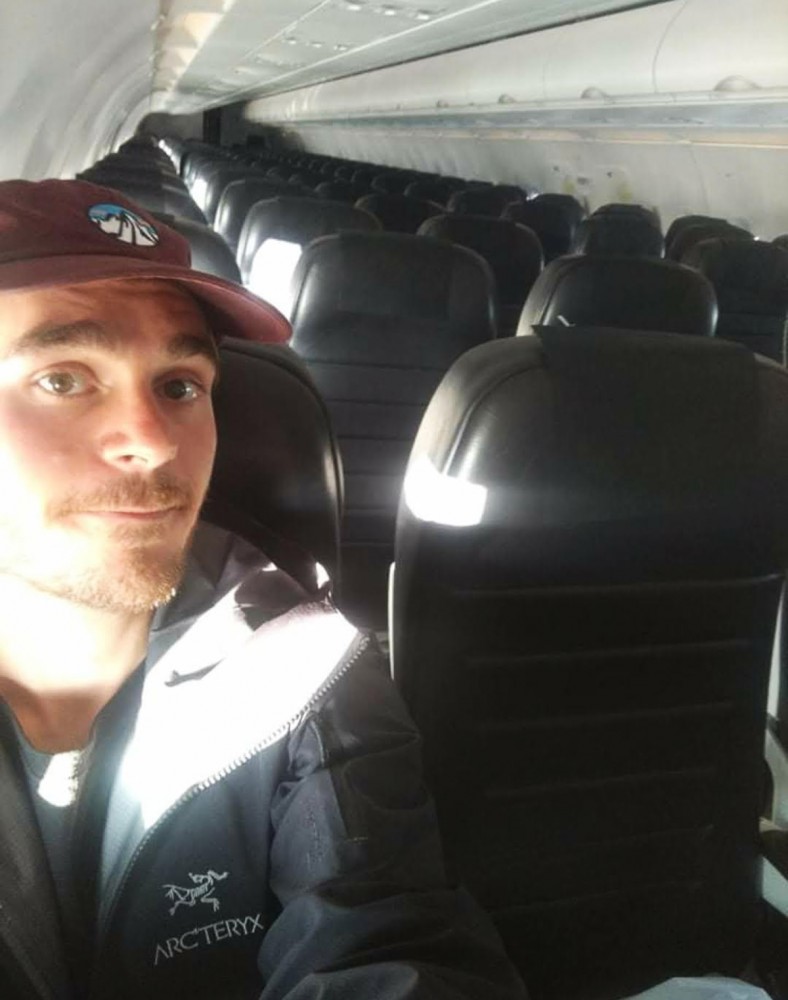 Photos from Atticus Whitfield/Pearson International Airport/The Pointer files/Twitter/Trover
Loss of airline passengers will cost Mississauga millions years after COVID-19 has passed
Before COVID-19 swept across the globe, Toronto Pearson Airport was the busiest flight hub in Canada. Massive Airbus A330s and Boeing 767s took to the skies heading for Asia, Europe, Africa and South America, while smaller aircraft left the same runways bound for North American destinations.
Passengers landing at the airport came from all over the world. With flights originating in China and India or France and Brazil, the United Kingdom and almost every other corner of the globe, the airport was a constant hive of movement.
But, on March 16, five days after the World Health Organization declared COVID-19 a pandemic, Canada closed its borders. Flights and travel had been winding down for weeks, but the federal government's decision to block the arrival of the vast majority of foreign nationals made the near-end of international travel official.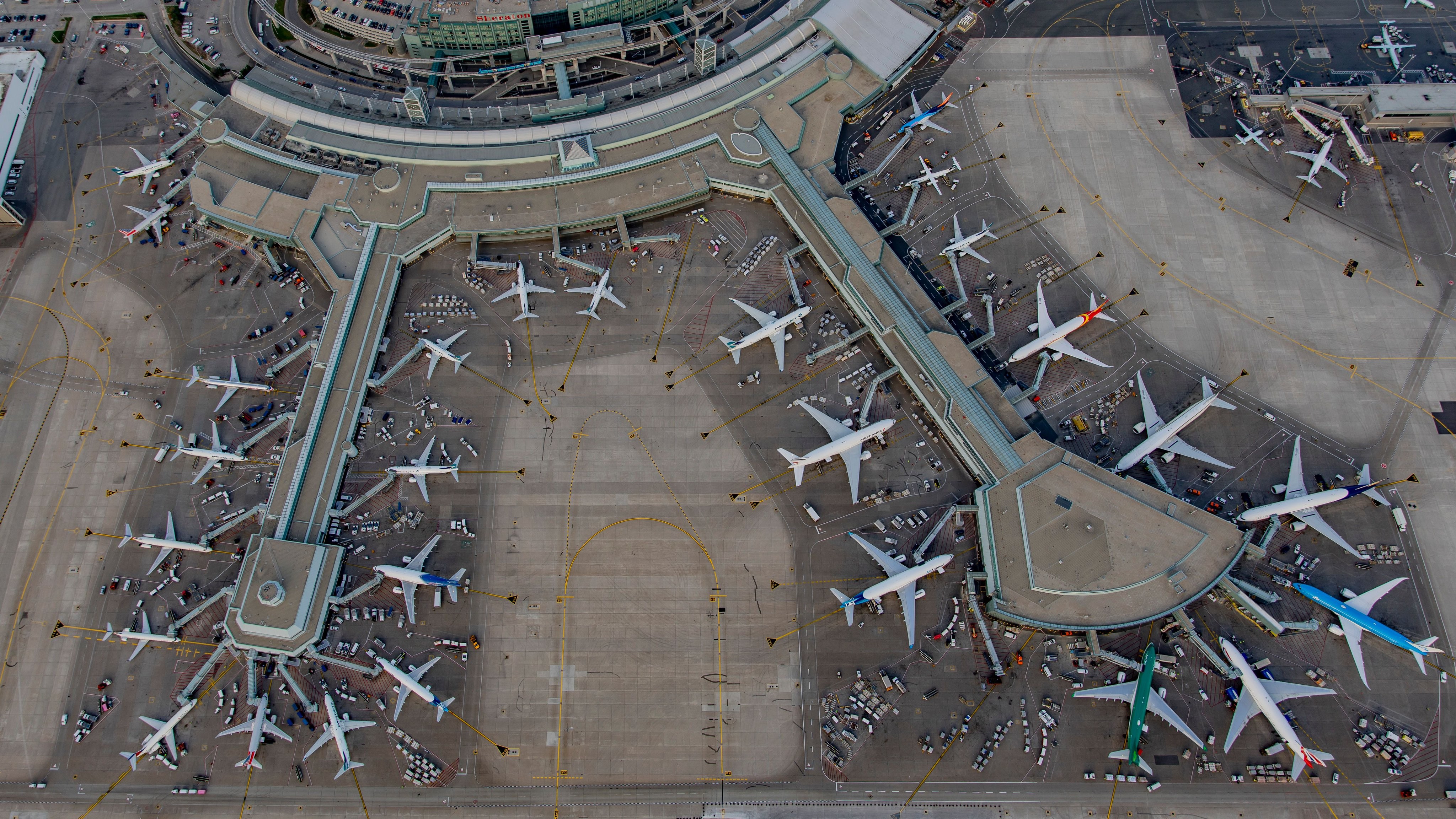 Thousands of flights have been grounded at Pearson Airport, costing Mississauga millions in revenue
Since then, Pearson has become a ghost town. It now bears witness to a few making their final escape from Canada and the last stragglers returning home to the GTA.
The handful of planes still taking off or landing are astonishingly empty, sometimes only a lone passenger occupies the entire cabin.
The airport, like so many other businesses in Peel, has been decimated by the crisis. It is run by the Greater Toronto Airports Authority (GTAA) which operates as an agency of the federal government and it is responsible for a Payment In Lieu of Taxes (PILT) arrangement that sees a fee based on the number of passengers paid to the City.
In February 2019, Pearson averaged just under 130,000 passengers per day, with a total volume of 3.6 million. In 2020, the number was similar with the crisis not yet impacting travel. According to figures on the airport's website, this past February saw a slight increase in domestic flights and a drop in international travelers of less than one percent. The daily average for 2020 was almost exactly the same as 2019.
Figures have not yet been published for March, but staff at City Hall in Mississauga estimate it has dropped from February's daily average of 130,000 to "a few thousand per day." This could be optimistic.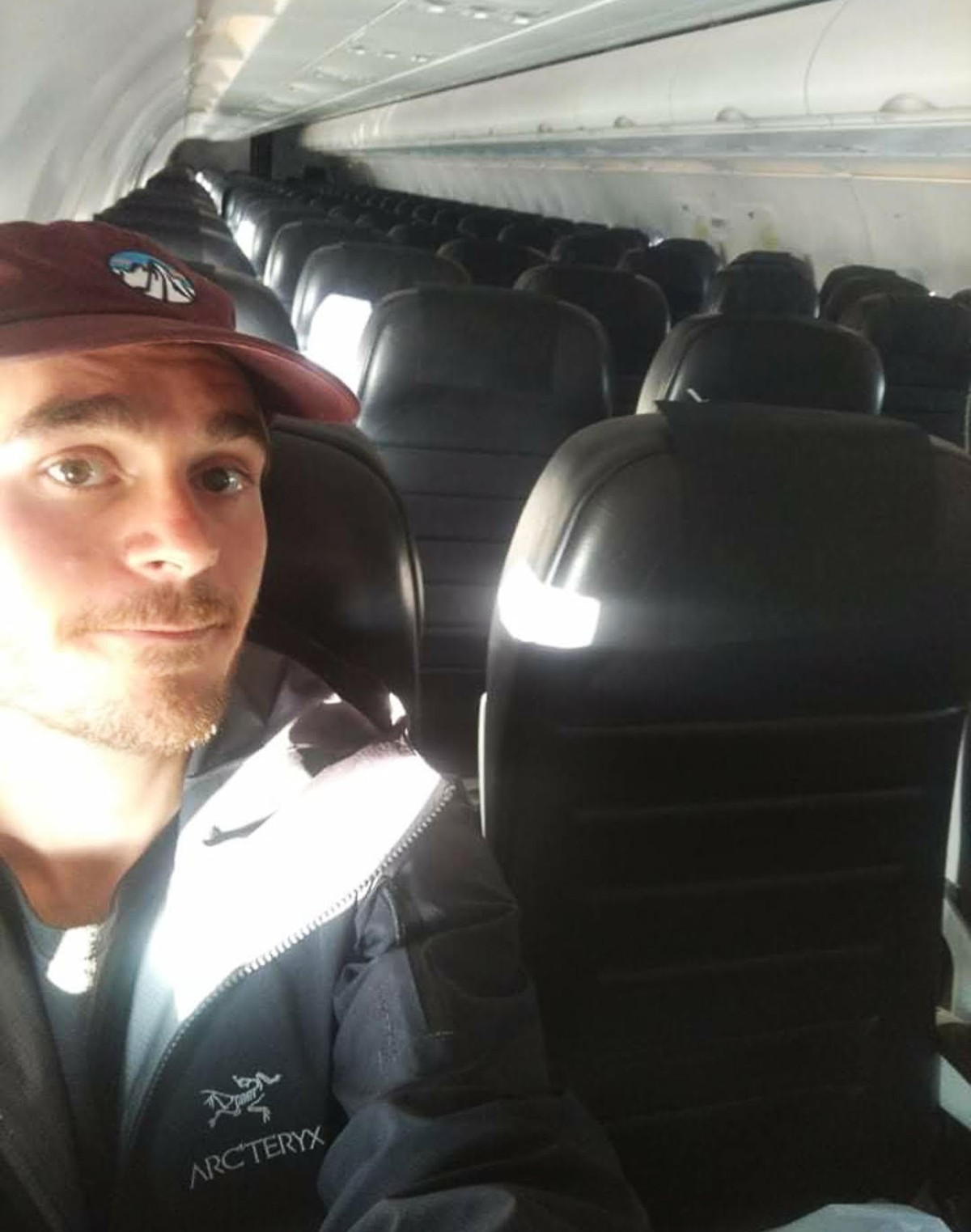 Peel native Atticus Whitfield returned to the GTA recently from his home in New Zealand on a plane that was almost empty
The reason City staff pay attention to the numbers is because the airport, located on land in Mississauga, does not pay property tax. Instead, it pays its way under the PILT scheme. Revenue to the City for all the services it provides to the massive international travel hub, which is effectively one of Canada's biggest cities, is paid on an annual basis dictated by the number of passengers that move through the airport.
The kicker for Mississauga is that, with the price set at 94 cents per passenger around the turn of the century, it has not been updated since the PILT was created.
In the background, property taxes for residents and businesses have continued to climb, subsidizing airport costs as services have grown and infrastructure has aged. This is compounded by a strict limit on the PILT's annual increase. The final frustration, especially in the context of COVID-19, is that in times of crisis, payments can fall without limit and only grow again in increments of 5 percent annually.
"Our Payment in Lieu of Taxes is a worry not for this year, but in two or three years when the airport PILT will be reduced to reflect the passenger loss in 2020," Mississauga's Commissioner of Corporate Services and Chief Financial Officer Gary Kent told councillors during a virtual meeting on Wednesday. "The legislation means that this kicks in a couple of years later, but then it can only grow by five percent, regardless of passenger growth. This is an example of what I'm framing as an echo of impacts of the crisis, [we] will feel for years to come."
Kent added that, in his estimation, every day of the crisis will cost the city $100,000 in lost PILT revenue a couple of years from now.
The system, originally negotiated in the very early 2000s, is one Mississauga has disputed for decades. As recently as February, Mayor Bonnie Crombie wrote to the provincial government to ask for the rules to be changed. This followed a motion by Ward 5 Councillor Carolyn Parrish, who represents the area immediately surrounding Pearson, in 2017 and a staff report in 2015.
A spokesperson for the City of Mississauga told The Pointer the city has "often" asked for the rules to be changed, and the 2020 submission for the provincial budget includes a request from the City to change the current arrangement.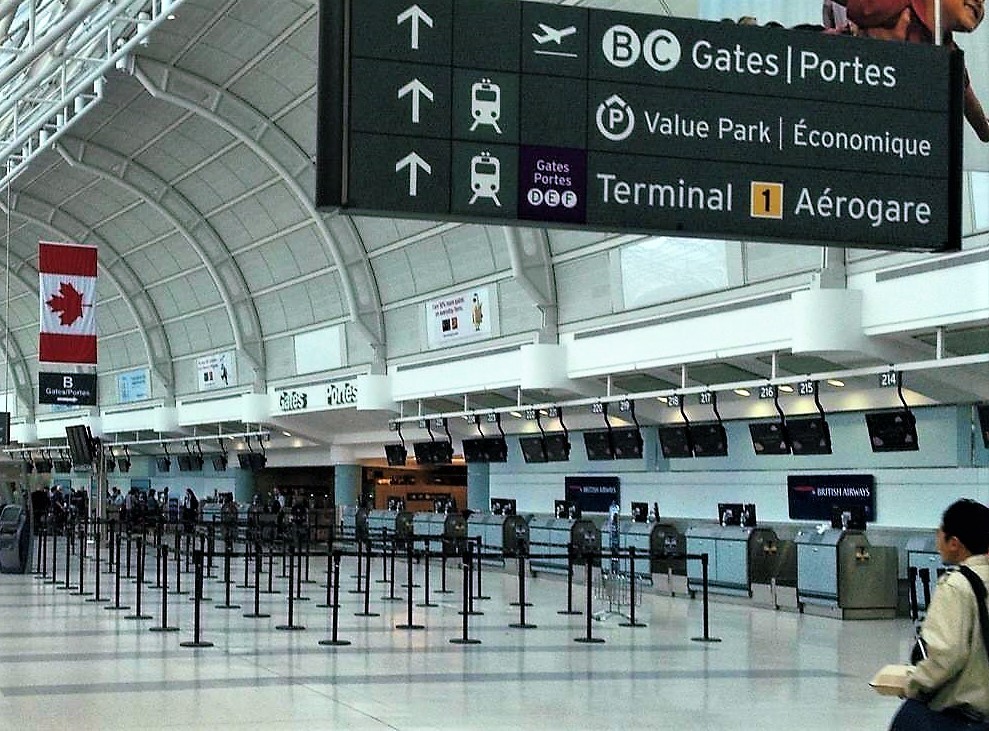 Pearson Airport has far fewer passengers as flights have been cancelled
In February, the disparity was raised at the regional council table by Parrish after The Pointer reported Peel Paramedics responded to more than 6,000 calls at Toronto Pearson Airport in 2019 for no additional fee.
"PILTs are incredibly unfair; we got $30 million this year and the region [got] $6 million," Parrish said during Wednesday's meeting. "It's going to take two years for this disaster to come down to us and that will dip down [to] $5 million if we're lucky. The downward trends have no limits on them, so if the airport has a horrendous year, as they are, we will have a horrendous year two years later. But when they have boom years, which they've been doing for the past five years, we are limited to [a] 5 percent [increase]."
Ontario is the only province in Canada that currently operates a PILT system. Parrish listed Vancouver, Winnipeg and Montreal as cities where the international airports are forced to pay standard property tax instead of the per-passenger system.
"The rest of Canada is paying market value — we should [be paid] market value [by the airport]," Parrish added.
Toronto Pearson Airport did not respond to a request for comment sent on Good Friday, with an automated response stating its offices are closed on weekends and statutory holidays.
The issue of how Pearson Airport pays its taxes to Mississauga in two years' time is not a concern facing either the airport or the City right now, as both deal with the ongoing crisis.
For now, the delayed payments from the past will offer some continued revenue to Mississauga.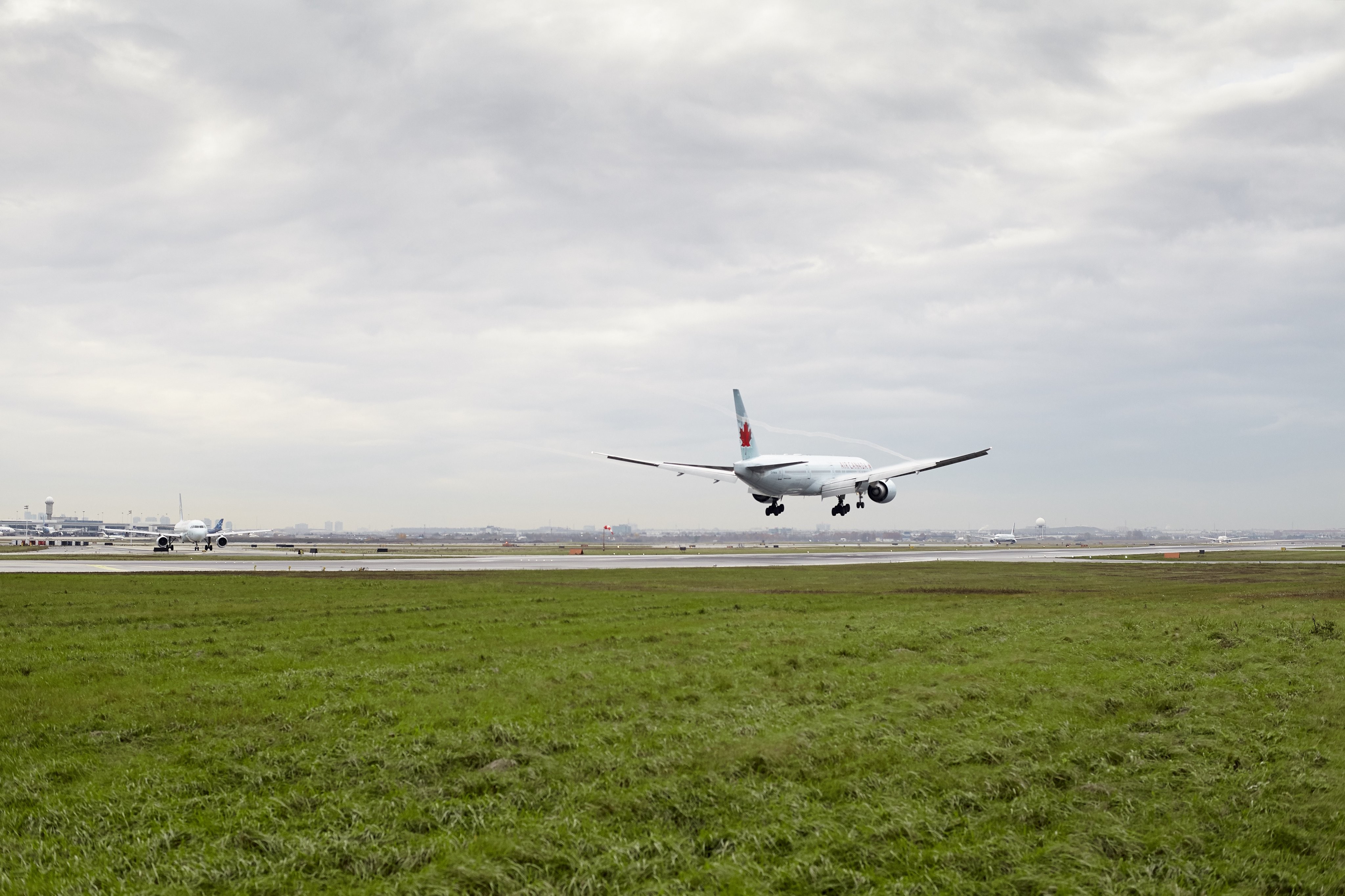 The way Pearson Airport pays taxes to the City of Mississauga has been a sore spot among councillors for years
At Wednesday's council meeting Kent outlined how plummeting revenue in the face of COVID-19 could lead to a loss of almost $60 million (read the story here) by the end of spring as a result of physical distancing measures. Pearson too is grappling with major business decisions, while airlines that house their planes on its land have been laying off staff.
To help with its cash-flow issues, the federal government has waived the cost of ground lease rents for Toronto Pearson Airport from March to December 2020. In 2019, the cost of rent by the 21 airport authorities in Canada was $331.4 million, and Pearson, by far the country's largest airport, will likely get a major saving from the move.
Marc Garneau, Minister of Transportation, said, "We want to provide relief for these important entities who are still open under difficult circumstances, and are helping to... bring Canadians home. We are appreciative that they continue to support the flow of people and goods during this challenging time."
But while the airport has been given a lifeline to help with plunging revenue the City is looking for similar help. As the crisis continues, Queen's Park's priorities are elsewhere, but when things return to normal, Mississauga taxpayers will have their own mounting worries, without having to subsidize the country's busiest airport.
---
Email: [email protected]
Twitter: @isaaccallan
Tel: 647 561-4879
---
COVID-19 is impacting all Canadians. At a time when vital public information is needed by everyone, The Pointer has taken down our paywall on all stories relating to the pandemic to ensure every resident of Brampton and Mississauga has access to the facts. For those who are able, we encourage you to consider a subscription. This will help us report on important public interest issues the community needs to know about now more than ever. You can register for a 30-day free trial HERE. Thereafter, The Pointer will charge $10 a month and you can cancel any time right on the website. Thank you.
Submit a correction about this story