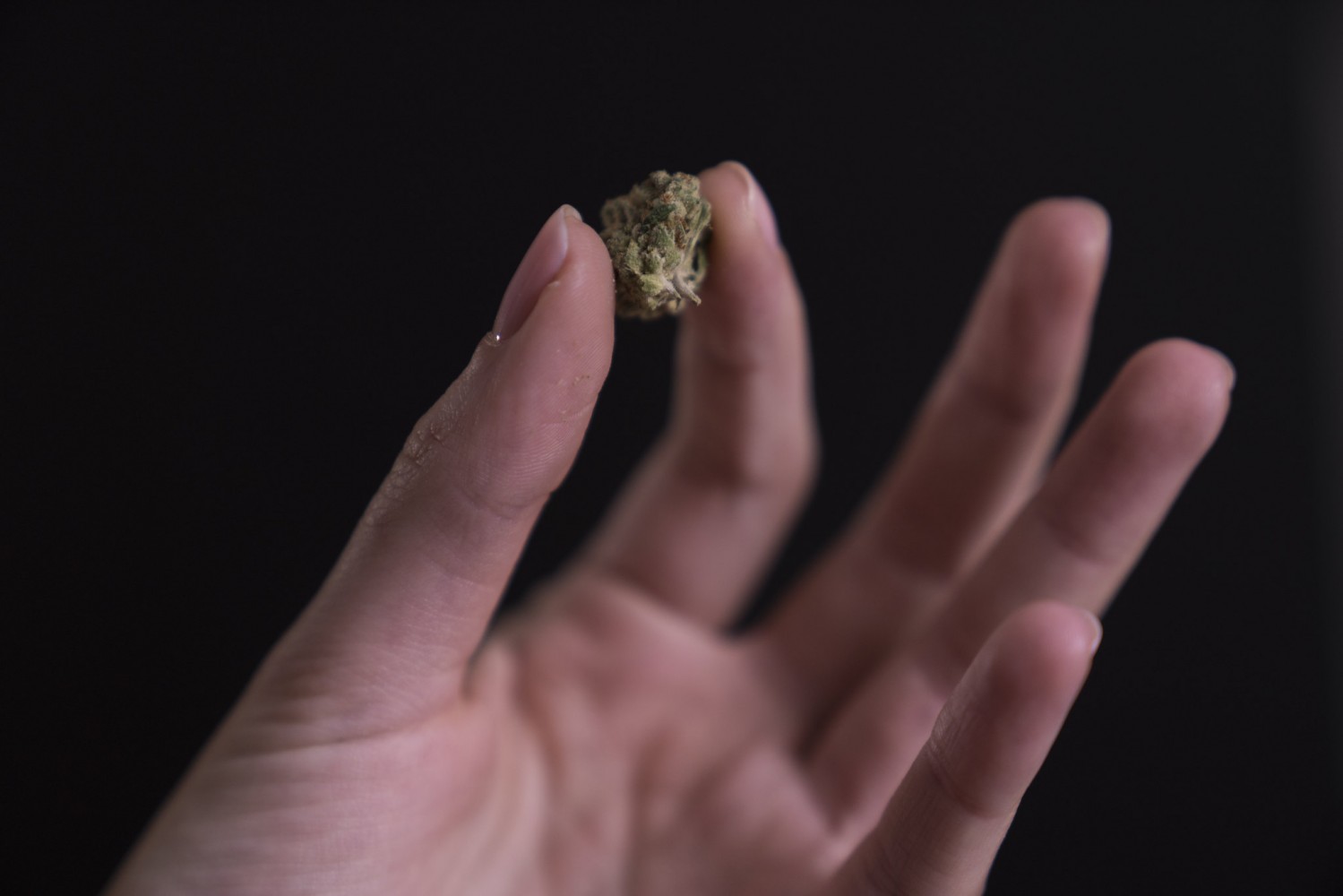 Photos and graphics by Joel Wittnebel/Stock Catalogue/Flickr/Weedmaps/Peel Regional Police
After taking a cautious approach to legal cannabis stores, Mississauga considers next steps
On Monday, the province began sending edible cannabis products to its stores across Ontario. In the GTA, those waiting to purchase cookies, weed-infused drinks and candies were told they'd have to wait a few days due to supply issues.
In Mississauga, they won't legally be on sale at all.
When the province asked municipalities around Ontario if they wanted to allow legal weed stores, Mississauga's councillors said no. In a 10-2 vote, the third largest city in the province decided it was not interested in hosting legal cannabis stores, with some saying they felt rushed into the decision. A major point of contention for the councillors opposed to the decision was the lack of room for cities to make their own rules around cannabis shops and their respective locations.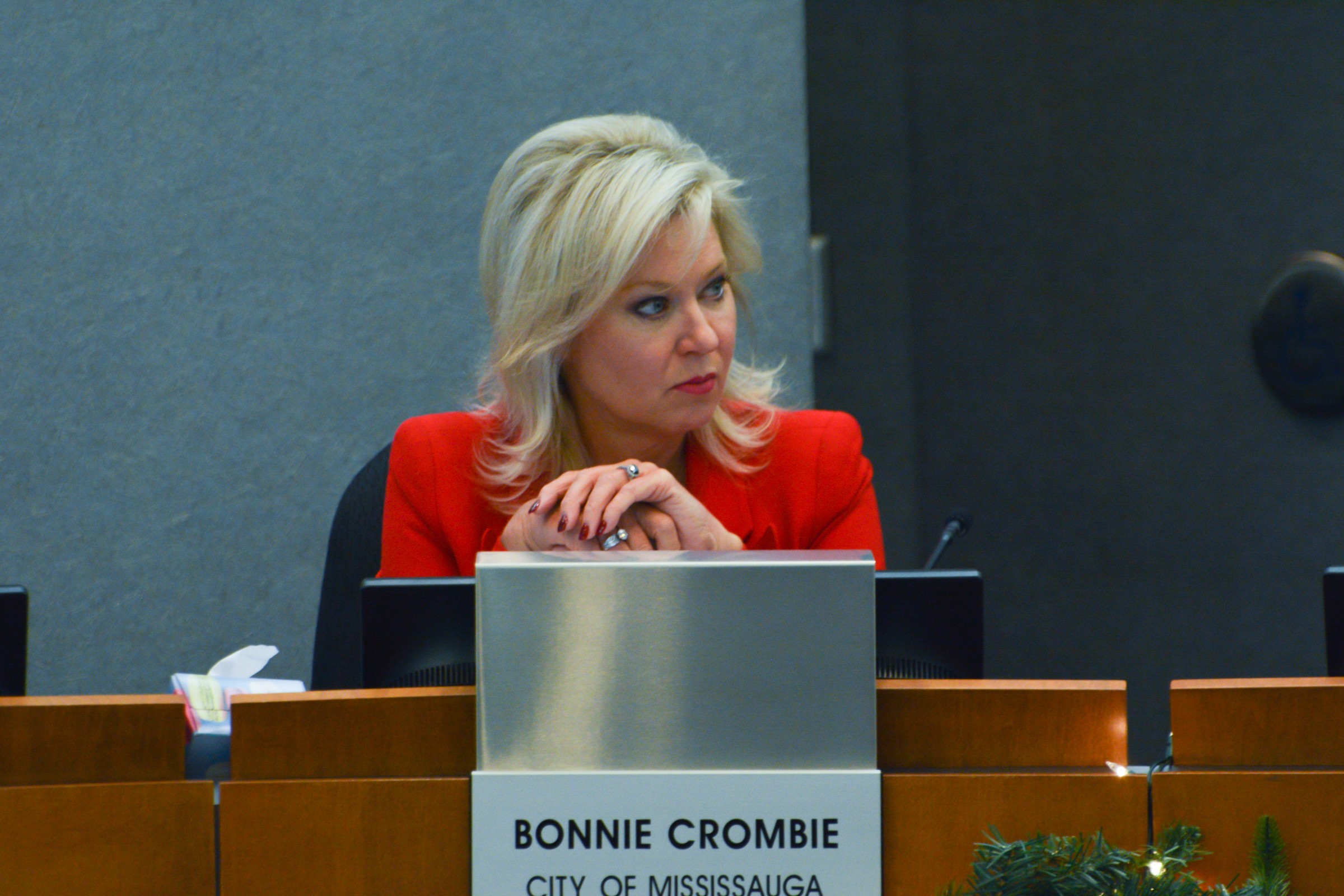 Mississauga Mayor Bonnie Crombie
However, there were consequences for not opting in. All cities received funding from the province to deal with the impacts of legal weed in its first year, with only those who hosted stores getting funding in a second payment. In Peel, Brampton is home to the region's lone weed shop and, as a result, received significantly more funding than Mississauga.
In the first payment on January 1, 2019, the smaller city of Brampton received $220,018 compared to $313,309 for Misissauga. However, the second provincial payment held just $5,000 for Mississauga and the third did not offer a dime. In total, Brampton received $601,383 in provincial contributions from a $40 million pot, while Mississauga capped out at $318,309.
Despite receiving significantly less monetary support, illegal dispensaries and delivery services inevitably impact Mississauga. Financially, the city may have shot itself in the foot, facing the same issues as Brampton without the provincial cash.
"We've been criticized because the black market is thriving," Mayor Bonnie Crombie told council in a brief discussion on the topic this past October. "If you don't believe me there's an app… [it's] called Weedmaps and this is the map of Mississauga's illegal stores," she added, passing her phone around the council table to illustrate the scale of the problem to her colleagues.
According to the Weedmaps website, there are currently four dispensaries in the city, three of which are clustered around Cooksville. Other similar services such as WheresWeed.com list different illegal storefronts in the city.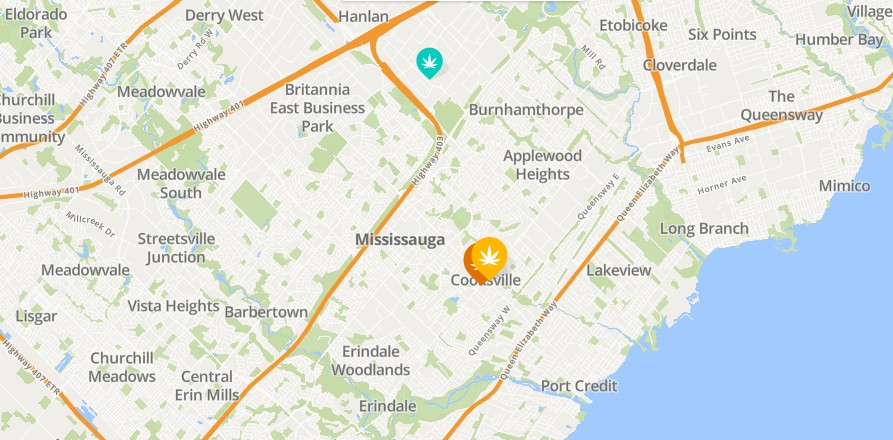 A map showing the locations of illegal cannabis dispensaries in Mississauga on Weedmaps
As dispensaries tend to operate in the shadows, regularly moving location and preferring word of mouth to online adverts, the exact number listed online may not be definitive. Instead, it serves to show the boldness of some illegal weed sellers in the city and the scale of the illegal market problem Mississauga faces.
A recent regional report found that between January and August 2019, there were 50 illegal dispensaries operating in the region, alongside 105 illegal cannabis delivery services and mobile dispensaries. However, as police have previously told The Pointer, laying charges can be tough, with many owners taking extra precautions (read more about Peel's illegal weed market here).
During October's discussions, some councillors appeared to have not changed their minds. Dipika Damerla, councillor for Ward 7, which includes Cooksville, was one of them.
"Among the reasons I had voted against having cannabis shops in Mississauga was we wanted to see how other justictions did," Damerla said at the time. "To have any adult conversation we would need some kind of evidence of how other jurisdictions are doing…Before we talk about it, it would be important to know if the province will open the floodgates, my real concern was around having four or five marijuana shops in Cooksville, in one place, that sort of thing."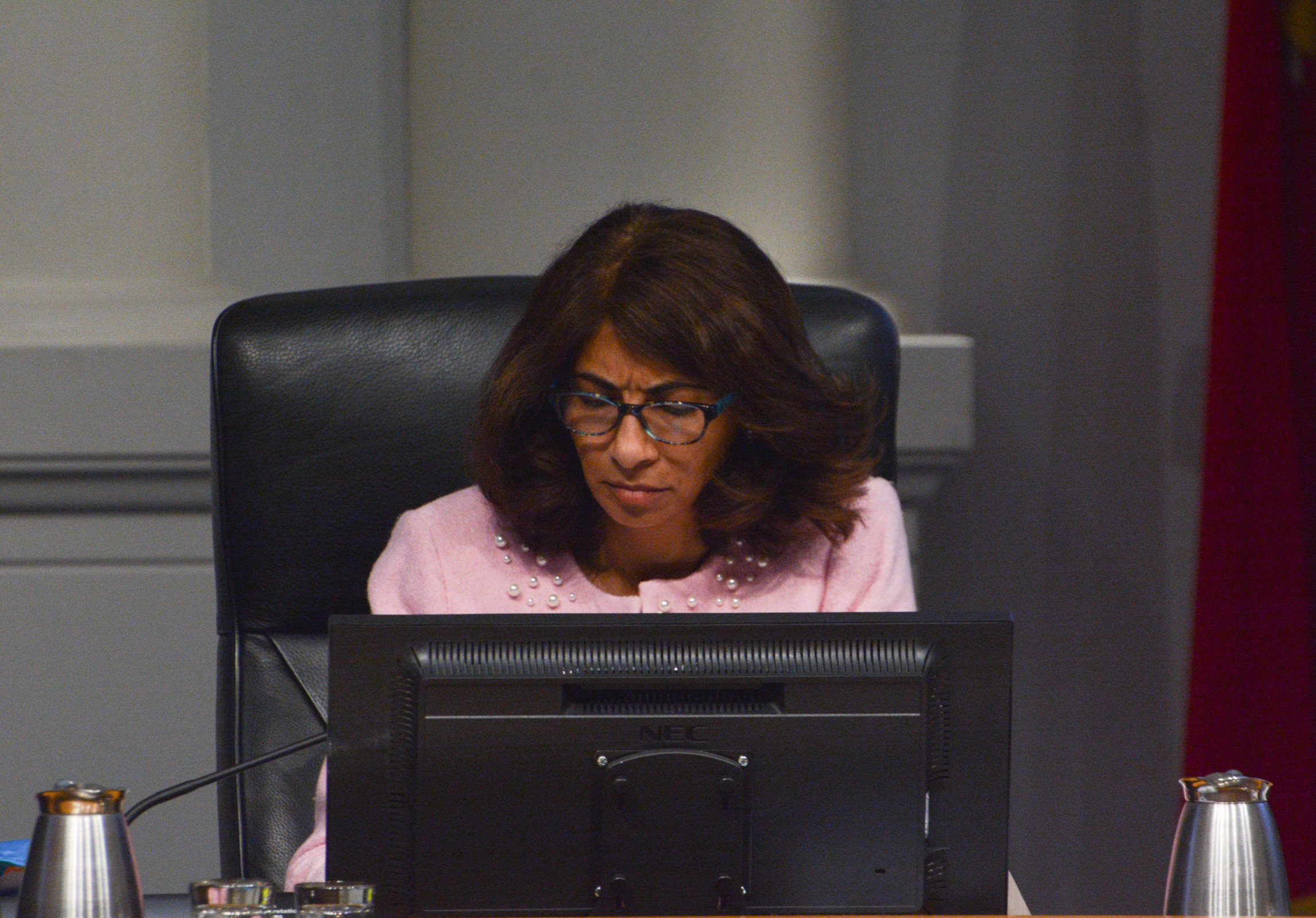 Dipika Damerla (Mississauga East—Cooksville)
Things have moved on since the meeting, at which councillors resolved to consider the matter after the budget was passed in the new year. In particular, the province has started work on plans that will do little to reassure Damerla and other skeptics in the city.
In a December 12 media release, the province resolved that it was "opening" Ontario's cannabis market. The provincial changes focus around removing limits on the supply of weed shops. Additionally, a commitment to remove the temporary cap on the number of stores across the province and eliminate pre-qualification requirements has been made.
Changes to the number of stores any one person is allowed to own illustrates the manner in which the province hopes to see the industry grow. Until August 31, 2020, retail operators may own a maximum of 10 cannabis stores. That number, though, will increase to 30 in September 2020 and go up again to 75 in 2021. This increase is indicative of the growth the province sees for the weed industry, as it looks to build on its first year, hoping to fix its well-documented issues with supply.
Other changes include allowing cannabis producers to open shops at their facilities similar to craft breweries and the addition of cannabis-related items such as magazines and cookbooks.
When approached to provide the cost-impact that illegal weed stores have on Mississauga, a spokesperson for the city told The Pointer that bylaw enforcement work with the Peel Regional Police in a "supporting role" for issues relating to licensing and zoning infractions. A recent regional report shed some light on the cost of cannabis in the region, with just one legal store and more than one million residents.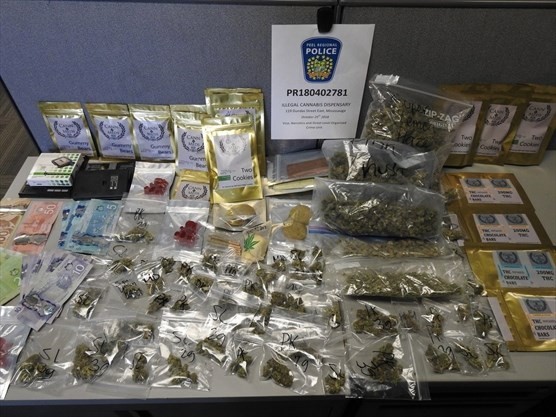 An illegal seizure by the Peel Regional Police
The majority cost for Peel Regional Police has been in training officers to deal with cannabis-related activity. In 2018 and 2019, the force spent a total of $1.08 million on training, $244,000 on calls for service and $81,600 dealing with illegal dispensaries in Mississauga and Brampton. In total, police spent $1.7 million on cannabis operations, running a deficit of $756,250 after provincial contributions were taken into account.
However, provincial funding to help with the cost of cannabis is split 50/50 between upper and lower tier municipalities, meaning that if Mississauga had opted in at the same time as Brampton, the region would likely have come close to breaking even on their costs.
Discussion around the council table in October suggests some, but not all councillors have changed their mind on the issue. Karen Ras, who raised the issue initially, had already voted in favour of cannabis stores, while Damerla's impassioned opposition to a large number of stores seems likely to stand firm.
The city's leader, on the other hand, appears to be showing signs of changing her tune. With Mississauga's council fairly united (at least publicly), a change of heart from Crombie could go some way in impacting what decision council comes to when the issue is raised again.
"When Mississauga decided to opt-out of retail cannabis stores, we were clear that while we had concerns with the province's model, we may decide to opt-in in the future," Crombie told The Pointer. "Our decision was based primarily on the lack of local control provided to cities about where these retail stores will be located [...] Given that little over a year has passed since legalization, it's an opportunity for us to revisit whether or not retail cannabis stores are a good fit for Mississauga."
"I look forward to revisiting this issue in the coming year along with reviewing the province's proposed regulatory changes once they become public," she added.
As the provincial cannabis journey moves toward its next steps, the City of Mississauga is still trying to establish its own position. Comparison to neighbouring Brampton and a brief consultation of online weed directories would suggest an attempt at prohibition has failed. However, there seems little in the way of consensus moving forward.
---
Email: [email protected]
Twitter: @isaaccallan
Tel: 647-561-4879
Submit a correction about this story