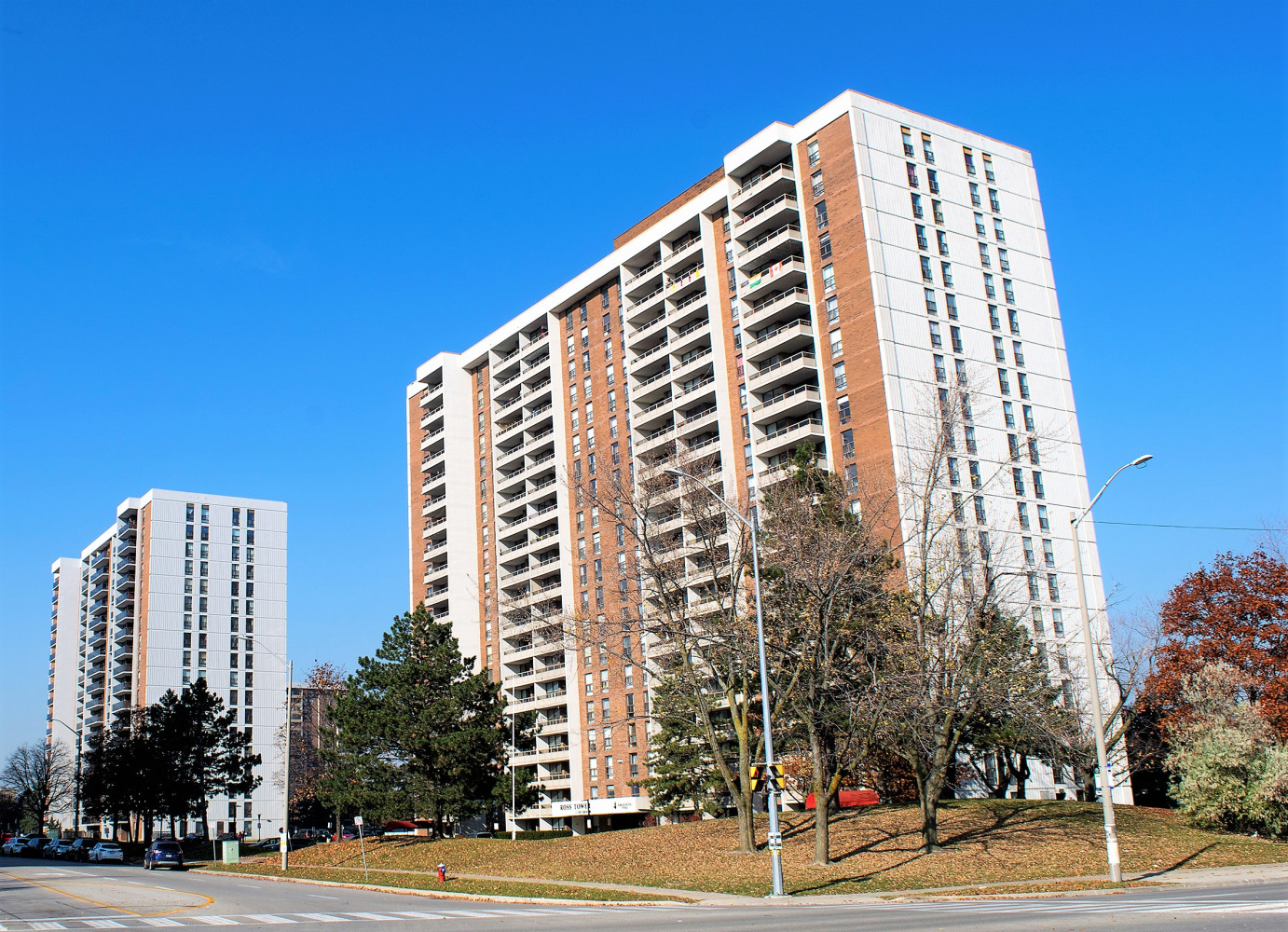 (Alexis Wright/The Pointer)
After years of neglect Peel's latest housing plan is more realistic but adds far fewer affordable units; only 19% of need being met
For the third time in about six years, the Region of Peel is pursuing a new affordable housing plan, after the last two council-approved strategies were left unfunded and unable to address the ongoing crisis.
Currently, less than one-fifth of the need for affordable housing in Peel is being met.
On July 6, Peel Council passed a motion to accept staff recommendations to increase regional funding for housing projects starting next year, and shift toward a different housing plan.
"Given the level of core housing need in our community, the growing gap between need and available resources, and the inability to secure more federal and provincial funding, staff recommend increasing the level of regional funding for community and supportive housing development projects, moving away from the philosophy of the regional, provincial, and federal government each contributing a third of the required funding," a staff report to council last week stated.
The new plan represents a dramatic reduction in affordable housing units that will be built as part of the Region's responsibility over the next decade. During the term of council that ended in 2018, an ambitious affordable housing program called Home For All was developed by staff and approved by regional councillors. But they failed to fund the plan they endorsed, and the vision to create 75,000 new units in five categories—emergency/temporary, low income, middle income, middle income & greater, and supportive housing—from 2018 to 2028 never materialized, with less than 1 in 1,600 units that came online over the first year meeting the definition of affordable housing.
After the plan was abandoned, the Region moved forward with a more attainable but dramatically scaled back goal in 2019, to build 5,700 affordable units by 2034, including 5,364 rental units, 226 supportive housing units and 60 emergency units over 15 years.
"Given the affordability crisis and escalating pressures on affordable housing development, staff recommend replacing the existing HMP (Housing Master Plan) with the Peel Community Housing Development Program that includes a service level/target of 12 projects or 1,444 new units/beds over 10-years," the report to regional council highlighted.
The 1,444 affordable units is a fraction of the original Home For All plan and just a quarter of the strategy which replaced that.
Once again, with regional councillors, the provincial government and Ottawa unwilling to support even the much narrower goal, Peel is now moving forward with its latest plan to tackle the worsening housing crisis.
There are actually two crises: the rising cost of new homes and rent prices have made it increasingly unaffordable for middle income earners to live in the region; while the lack of affordable and supportive housing for those with low incomes, or who are experiencing family, physical, mental health or addiction struggles, leaves them with fewer and fewer shelter options. This includes women in abusive relationships who need a place to go before they can escape their situation. In 2019, Peel's shelter system only had 60 family units and 244 standard beds, many of which were for men and youth. Community housing, which includes emergency, affordable subsidized, transitional and supportive housing, is built by the Region of Peel, not the private sector.
Peel Region has shown great pride in its policy to never turn away anyone looking for shelter. People who seek shelter are often in life threatening situations, fleeing violence or abuse from their partner or other family members.
"We continue to be the only region in the GTA that has a no turn-away policy," Sean Baird, Peel's Commissioner of Human Services, said during last week's meeting. However, just a few moments earlier, he contradicted the very policy he would later trumpet. "We've turned away just over 300 people at different times over the last two weeks since we've hit our upper limit of capacity on our overflow hotels," he said. When shelters reach capacity, the Region usually places people in hotels that serve as overflow facilities. According to Regional data, 126 families, 53 single people and 47 young people are currently in overflow accommodations.
Baird told The Pointer that the people who are turned away are still provided with access to food, transportation, and referrals to other community supports such as food banks. "We are monitoring this situation closely, and believe current levels of demand will ease as we head into the fall. In the meantime, staff is exploring a variety of solutions to sustainably address increases in demand for emergency shelter and will be returning to Regional Council in the fall with recommendations."
Though the new affordable housing strategy will create a sliver of the affordable units originally planned, it's much more grounded in reality, as the private sector, for the most part, has proven to be disinterested in building anything but homes that can be sold for the greatest profit per square foot.
The Region is finally taking affordable housing into its own hands.
To fund the new program, a preliminary investment of $844 million over 10 years will be required to complete approximately 700 affordable units, 255 (24/7) supportive housing units, 200 short-term safe beds and 50 transitional housing units in Peel under the Non-Profit Housing Development Program, the new name of the plan. Council committed to including $71 million in the 2024 Housing Support budget to launch the Program and move forward with at least one project. A more complete and fulsome 10-year capital and financing plan would be established in 2025.
The new targets, while representing more realistic goals, fall far short of meeting the current need, as the housing affordability crisis across Peel worsens.
"The main goals of the Plan are to help clients get and keep housing they can afford," the staff report presented to regional council members last week stated. "However, the affordable housing system has insufficient resources to maintain assets, increase supply and support clients at the level that fully addresses need in our community." Peel, the report emphasizes, "is in an affordable housing crisis and the gap between available resources and demand is large and growing. It is estimated that there are approximately 91,000 households living in core housing need in Peel. Current service levels meet approximately 19 per cent of this need."
Current affordable housing need in each Peel municipality.
(Region of Peel)
The Pointer asked for the current number of households on Peel's centralized wait list for a subsidized unit. "As of December 31, 2022, 28,811 households were on Peel's centralized waiting list for a subsidized unit." The spokesperson said the figure "may be under-reported" because of the backlog Peel Region's Housing Services experienced last year. An updated figure to July of 2023 was not provided either.
The depth of the affordable housing crisis in Peel is hard to comprehend. At the end of 2019 there were 14,997 households on the waitlist, which almost doubled in two years; and now the figure being used from last year could be a significant under-reporting of the actual need, with no updated numbers for 2023 available either.

---
The Dwindling Targets in Peel's Affordable Housing Strategies
---
Affordable Housing Targets in the 2019 Housing Master Plan
---
New Affordable Housing Targets in 2023
---
In the last council term, Peel received $94.5 million for housing from higher level governments, and was supposed to receive $75.9 million more through the Province's Social Housing Improvement Program, which was cut short when it was scrapped after the PC government came to power. The region ended up receiving only $35.2 million.
The Province has provided no additional funding since Premier Doug Ford took office in 2018. Currently, with around 91,000 Peel households in need of affordable housing support, staff estimate only three percent of supportive housing and 34 percent of affordable housing needs are being met in the region. Given the "affordability crisis and growing gap between need and available resources", staff recommended council approve a replacement for the current Housing Master Plan (HMP) that was endorsed in 2019 (after it replaced the lofty but highly unrealistic Home For All plan).
Affordable housing need by category as of December, 2022.
(Region of Peel)
As part of the staff recommendation, the HMP will now be replaced with the Peel Community Housing Development Program, which establishes a target of 12 projects (1,444 new units/beds over ten years). Out of the 12, 7 projects have received sufficient funding through regional and Canada Mortgage and Housing Corporation (CMHC) funding, and the remaining require additional investment from the Region.
To complete the remaining five projects, the Region would have to invest $225 million over the next 10 years, starting with $11 million in the 2024 budget. Council provisionally agreed to include the $11 million in the 2024 Housing Support budget, and for the 10-year capital plan to be updated to include the 12 projects listed in the staff report. The $11 million would be used for the Seniors Housing Project located on the Peel Manor site in Brampton, which would then move the number of fully funded projects from seven to eight. The remaining four would be included in the 10-year capital plan, which does not have any source of funding as of yet.
Peel Council provisionally approved $11 million in regional funding to be included in the 2024 budget to demolish and replace Peel Manor Long Term Care home in Brampton with the Peel Manor Seniors Housing Project. The site would include a total of 194 units/beds and serve as an affordable rental facility with supportive housing for seniors.
(Alexis Wright/The Pointer)
With the looming dissolution of Peel Region by 2025, Sean Meagher, coordinator of Ontario for All, said a new collaboration between non-profit organizations by the name of Community Metamorphosis Network has come to fruition.
"When Bill 112 (the Hazel McCallion Act to dissolve Peel Region) was announced nonprofits saw it as having a significant impact on our work and, as we usually do, we recognize the need to work collaboratively to address it, and that led to a phone call which led to a meeting and another meeting, first of four nonprofits and then of 12, and then eventually last week of 80 nonprofits, who all gathered to look at those issues," he said in his delegation to council last week. "Those nonprofits have formed an umbrella organization, the Community Metamorphosis Network, to facilitate ongoing efforts to ensure that vulnerable people stay central to the considerations in this transition that we're all about to undertake."
Staff recommended a new program, called the Non-Profit Housing Development Program, which will be initiated to strengthen the housing development capacity of the non-profit sector by providing funding, training, resources, and end-to-end housing development support.
Indwell Community Homes is an example of a non-profit organization that creates and provides supportive housing for Peel Region (and eight other regions). Jeffrey Neven, CEO of Indwell, said in a delegation to council that it opened its first supportive housing building in Peel last year with 68 units. Supportive housing provides deeply affordable housing with healthcare supports, such as nursing, addictions support, psychosocial rehabilitation, housing and other services that help a range of individuals.
Neven highlighted that Peel is in need of 31,400 supportive housing units but is currently only providing 322, which meets about one percent of the need. In addition to its first project in Mississauga, Indwell is working on two more. The Streetsville project will have 40 units and is currently under construction, while another site has been acquired for the third project. Daphna Nussbaum, program coordinator and analyst with Peel Alliance to End Homelessness, asked council to fund a "a portion of the supportive and deeply affordable housing units, especially the ones that are being made available within the year," allocated to people on Peel's By-Name list, a real-time list that tries to account for all individuals experiencing homelessness in Peel.
Indwell Community Homes' upcoming Streetsville project which will provide 40 independent studio apartments.
(Indwell)
Indwell has also been waiting for a year on provincial funding to cover operating costs.
"I do recall at pre-budget submission time that I had this discussion with the Minister of Health and he had indicated that he would follow up," Mississauga Mayor Bonnie Crombie said at the meeting. She put forward a direction for staff to send a letter to the Province "to advise them that we are very supportive of Indwell and they should do all that they can to expedite the operational funding or health care funding that is required."
As a result of the shift in focus to regional funding, as compared to previously advocating for provincial funding that has been ignored for five years, some housing projects under the CMHC Credit Agreement will be replaced with others. Projects located on Chamney Court, Williamsport Drive and 9996 Kennedy Road-Parkholme Place, which have a total of 814 units, will be removed. Instead, another project at Brookvalley site, with 80 units, would be added. The Brampton Family Shelter project, with 60 beds, would also be replaced with the Wilkinson Shelter Redevelopment project, creating approximately 150 beds. Brampton Youth Shelter Replacement site and Peel Family Shelter Replacement site would receive 40 and 48 beds respectively. The two Peel Manor Housing Projects would combine into one, although the number of units (194) would remain the same.
The Region will be entering into a revised agreement with CMHC to create 1,444 units, which is still short 562 units from the original commitment of 2,280 units. The reduction will result in a loss of $68 million in a repayable loan and $30 million in a forgivable loan in the existing CMHC agreement, however staff will be negotiating additional funding with the national housing corporation for the remaining four projects.
"This enhanced level of investment, while significant, will not reduce the gap between need and available resources. Council is reminded that an annual tax increase of six percent is required over the next 10-years to simply maintain the level of need that is currently being met," the staff report states.
An option to get affordable housing built more economically and more expediently was brought to council by Mississauga and Regional Councillor Joe Horneck. He pushed for the implementation of temporary individual units in the form of modular housing that could be purchased, assembled and serviced in a few months, not years, at least as a temporary solution. Horneck's motion asked for Peel Region staff to "report back to Council at the next scheduled opportunity of deploying rapid response temporary modular housing approaches to help address the immediate crisis", "investigate sites based on demand in all three municipalities (minimum two locations per local municipality)" and report back on the necessary budgeting, lands, and time necessary to implement the proposal upon approval by council. His motion passed unanimously.
"To solve the affordability crisis to solve our homelessness crisis, it just is so long, it's so costly and temporary modular housing is a rapid way to be able to address this issue," Horneck said. "It's not a permanent exit, it's not an ideal fix, but it is something that allows somebody who's sleeping rough, to have some dignity, to have some personal space and to start the process of getting counseling if they need it, and getting other services that they may need", adding that multiple municipalities have already started similar projects. Toronto has committed to creating 1,000 new modular homes as part of its HousingTO 2020-2030 Action Plan. "Modular housing, which is essentially prefabricated housing, is built off-site in a factory and transported to the site for assembly," the City of Toronto website on the initiative explains.
Mississauga council members, including Alvin Tedjo, Martin Reid, Chris Fonseca and Carolyn Parrish, as well as Mayor Crombie expressed interest and support for this initiative but some were concerned about the lack of clarity on the exit strategy.
"My only fear is once they're in place, they'll just stay there and we will check off a whole bunch of people as accommodated when it's probably not the most ideal situation," Parrish said.
Crombie highlighted that she would like to see this project implemented and running before winter, but Baird was quick to point out that site evaluations and the overall project would take much longer, well into 2024, and suggested revisiting this conversation in the fall to possibly have modular units ready ahead of winter 2024.
"I want to be very clear, most of the regions and municipalities that have gone down this path do not have a clear exit plan for this strategy. It is valuable in that it is lower cost, it is very rapid, however, it doesn't solve the ultimate need, which is the need for more permanent built affordable housing," Baird said, reminding council members that, with only 19 percent of the community need for affordable housing being met, the overall cost to address the full need is about $50 billion, which is way beyond the financial capacity of the Region.
Michelle Bilek, a community member from the Peel Alliance to End Homelessness and Canadian Alliance to End Homelessness who also delegated to council, said she supports Horneck's modular initiative.
"The way things are going, I don't see any housing being built anytime soon so the opportunity to provide some form of independent shelter where people feel safe, where people feel that they have autonomy over their lives and they have the ability to seek out services when necessary and get the support they need on hand, I do support modular housing as an option, as long as it is near areas where folks can easily access services, get the food that they need, if necessary, and any other sort of essential needs that they have," she said.
Bilek also reminded council that a motion carried on April 27 had recommended the mayors of each local municipality provide a letter of support for Peel Region's submission to the Province for Vacant Home Tax designated status, "but letters of support from local municipalities have not yet been provided to date."
The vacant home tax encourages home owners of unused properties to either sell or rent out their empty units for at least six months over a 12-month period. According to the Region of Peel's website, "Research and real-world experience suggest that a vacant home tax is one of many tools that can contribute to easing the affordable housing crisis in the shorter term."
---
Email: [email protected]
Twitter: @SamanahAli
---
At a time when vital public information is needed by everyone, The Pointer has taken down our paywall on all stories to ensure every resident of Brampton and Mississauga has access to the facts. For those who are able, we encourage you to consider a subscription. This will help us report on important public interest issues the community needs to know about now more than ever. You can register for a 30-day free trial HERE. Thereafter, The Pointer will charge $10 a month and you can cancel any time right on the website. Thank you
Submit a correction about this story