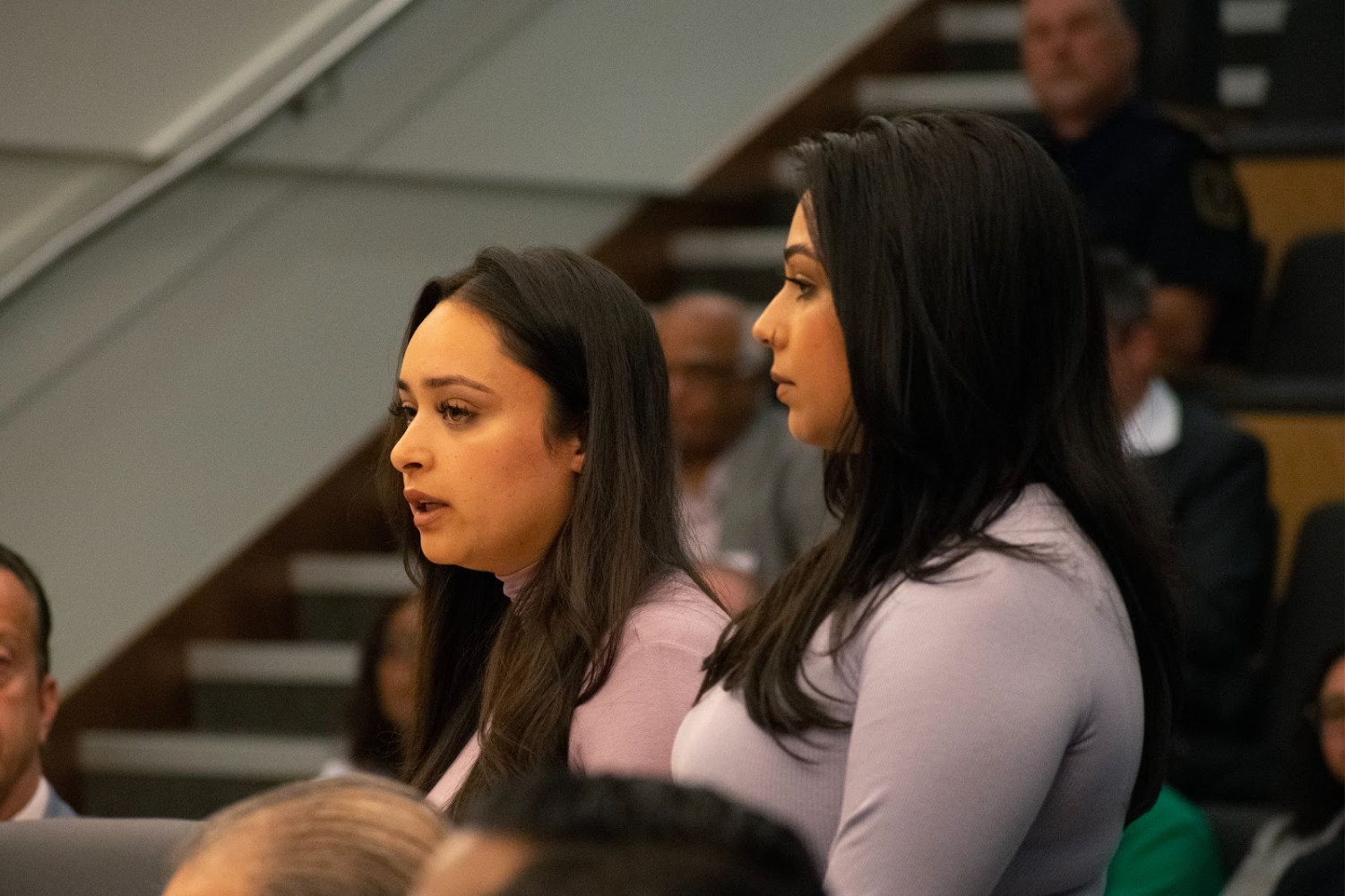 Alexis Wright/The Pointer
Brampton support falls short of meaningful action to tackle 'epidemic' of gender-based violence in Peel
Sherlock Downey and Nicole Christie had been in an intimate relationship for approximately one year. Occasional arguments in a relationship are inevitable, but they should never end up the way Downey and Christie's did. In October 2019, what started off as a verbal dispute inside a Brampton home, escalated to a near-death experience. Downey grabbed a pair of black tights, approached his partner, and wrapped them around Christie's neck. She tried to struggle her way out but her body slowly went limp as he kept squeezing even tighter. "I will kill you and put your body in the dumpster," Downey threatened. Christie started to lose consciousness.
She survived. But the violence did not end there.
Two months later, the couple found themselves in an argument once again. This time, it wasn't tights around her neck, but a clenched fist to the ribs, again, again, and again. When he was done punching, Downey kicked her twice in the crotch badly bruising her.
The violence did not end there. The next manic outburst would change her life.
Approximately six months later, on June 29, 2020, around 10 p.m., Downey and Christie were in the rear end of St. Andrew's Church in Brampton. Downey was enraged after he found Christie speaking to another man. He slapped her face with so much power that her lip became disfigured. He then shoved her to the ground and used his bare hands to strangle her. "This is it, this is it, I've been waiting for this," he said, right before she lost consciousness. Luckily, Peel Police were patrolling the area and heard Downey's violent screaming. They found him straddled on top of Christie. After several verbal commands to stop him from choking the life out of her, they used a taser and the electric current paralyzed him long enough to save her life. "Ms. Christie sustained neck pain, cuts, abrasions, bruising, swelling and a sore throat," a court report detailed.
While the couple did not have a healthy romantic relationship, the abuse Christie faced is unfortunately not uncommon. In fact, many are not as lucky as Christie to have survived after repeatedly being strangled until unconscious. According to Sharon Mayne Devine, CEO of Catholic Family Services of Peel Dufferin, every day one woman is strangled in the Region of Peel. Peel Police also reports that the rate of Intimate Partner Violence (IPV) between 2016 and 2021 increased by 3.5 percent. In 2021, 17,000 calls to Peel Police were related to family and intimate partner violence, with an average of 45 disputes reported each day — one every two hours.
On June 21, representatives from multiple community organizations, including Safe Centre of Peel, Peel Committee Against Women (PCAWA), and GEquity Consulting, delegated to Brampton's City Council requesting the City declare Gender-Based Violence (GBV) and IPV an epidemic and "commit to the necessary actions needed to address this growing health concern." They asked the same from the Region of Peel Council the next day.
"Whether we realize it or not, we live in a city that is rampant with sexual violence, intimate partner violence, human trafficking and more," Jasminder Sekhon, President and CEO of GEquity Consulting, said in her delegation.
What followed the delegation was a long performative motion read together, at one point at the same time, seemingly rehearsed in unison by Brampton councillors Rowena Santos and Navjit Kaur Brar to declare GBV and IPV an epidemic in Brampton. It also requested Peel's upcoming awareness campaign include the declaration; for a copy of the motion to be sent to the Region with a request to also declare GBV and IPV an epidemic across the Region; for the Region, Brampton MPs and other Brampton MPPs to join 24 other municipalities and regions that have already declared it an epidemic to push the provincial and federal government to do the same. The motion also requested the Minister of Justice and Attorney General Canada, and the Prime Minister of Canada to add Femicide as a term to the Criminal Code of Canada; for Premier Doug Ford and Prime Minister Justin Trudeau to provide the appropriate supports necessary to address the epidemic and for a copy of the resolution to be sent to the Federation of Canadian Municipalities (FCM) and Association of Municipalities of Ontario (AMO).
The performative motion, devoid of any funding commitment by Brampton council members or any tangible action, passed unanimously.
In 2022, a Coroner's Inquest into the deaths of three women who were shot to death made 86 recommendations, the first being to declare GBV and IPV an epidemic.
Eight resolutions were read at Council, but none committed to fund any program, initiative or infrastructure at the local level, despite highlighting the urgent need for funding.
"If there's no funding and financial support to support the agencies, women who finally have the courage to stand up and leave have no place to go," Santos said, despite failing to do what she highlighted herself. This sort of contradiction is exactly why local efforts to support women whose situation falls into the category of IPV are struggling, in dire need of financial support from all levels of government.
"I have been in my role now for 10 years and I have not seen any meaningful increase to our funding at all, and that is the case with all of our partners as well," Sharon Mayne Devine, CEO of Catholic Family Services of Peel Dufferin, said.
Sharon Mayne Devine, CEO of Catholic Family Services of Peel Dufferin, started her work helping women and children within Brampton and surrounding areas in 1987.
(Alexis Wright/The Pointer)
"It's very disheartening because of course with the cost of living, salaries increase, they have to because we also know that social workers are some of the lowest paid professionals that we have unfortunately."
Sandra Rupnarain, executive director of Family Services of Peel, previously highlighted to The Pointer that the current shelter system is exhausted, with many women being sent outside the Region due to the lack of capacity. "The big thing will be the increased strain on the shelter system that I'm seeing and already shelter systems are stretched. They probably need to expand our services or need to accommodate the increased demand, which will be additional funding and support," she said. Shelter systems need support from all levels of government, including at the local level.
According to a 2021 Community Report by Peel Region, 75 percent of women reported abuse and conflict with an intimate partner or family member as the top reason for their housing loss. When there is a lack of support or appropriate services, one in five women return to their abusers. In 2019, Peel's shelter system only had 60 family units and 244 standard beds, many of which were for men and youth.
In February 2020, Peel Regional Council unanimously passed a motion to work with its municipalities and PRP, OPP and community organizations to create ongoing awareness about domestic violence in the Region. Both the City of Brampton and the Region have relied heavily on the Province to provide funding support, despite having the capacity to fund local initiatives.
In 2020, 25-year-old Brittney Newman was stabbed to death by her ex-partner, Abdiljibar Mahamoud, leaving behind two children under the age of six. Her friends and family said she tried to escape the abuse multiple times but struggled to get into shelters and become financially independent. Financial grants, rent support through advocacy at the Region of Peel, food bank funding to provide relief to victims and better services and expanded capacity at available shelters could have saved her life. These are all actionable items that the City, and people like Santos can commit to, instead of emergency declarations that do not provide any funding or resources to help victims.
Both the City and Region could also support upstream solutions like providing mental health support through funding and educational work at the community and social services level. This could have addressed the years of mental strain Downey faced since childhood, living in poverty, witnessing IPV when he lived with his grandparents who would not let him see his biological parents. He dealt with racial tension and drug addiction and had been involved in five long-term relationships, which ended due to his substance addiction or infidelity. Three of his ex-partners suffered physical abuse at his hands.
"To tackle gender-based violence in Brampton we must promote gender equity and invest in programs that combat this violence. We also need to scrutinize the societal conditions increasing vulnerability to such violence, such as wealth inequality, poverty, harmful cultural beliefs and human race denials," Amandeep Kaur, lead policy analyst at GEquity Consulting, said.
---
Advertisement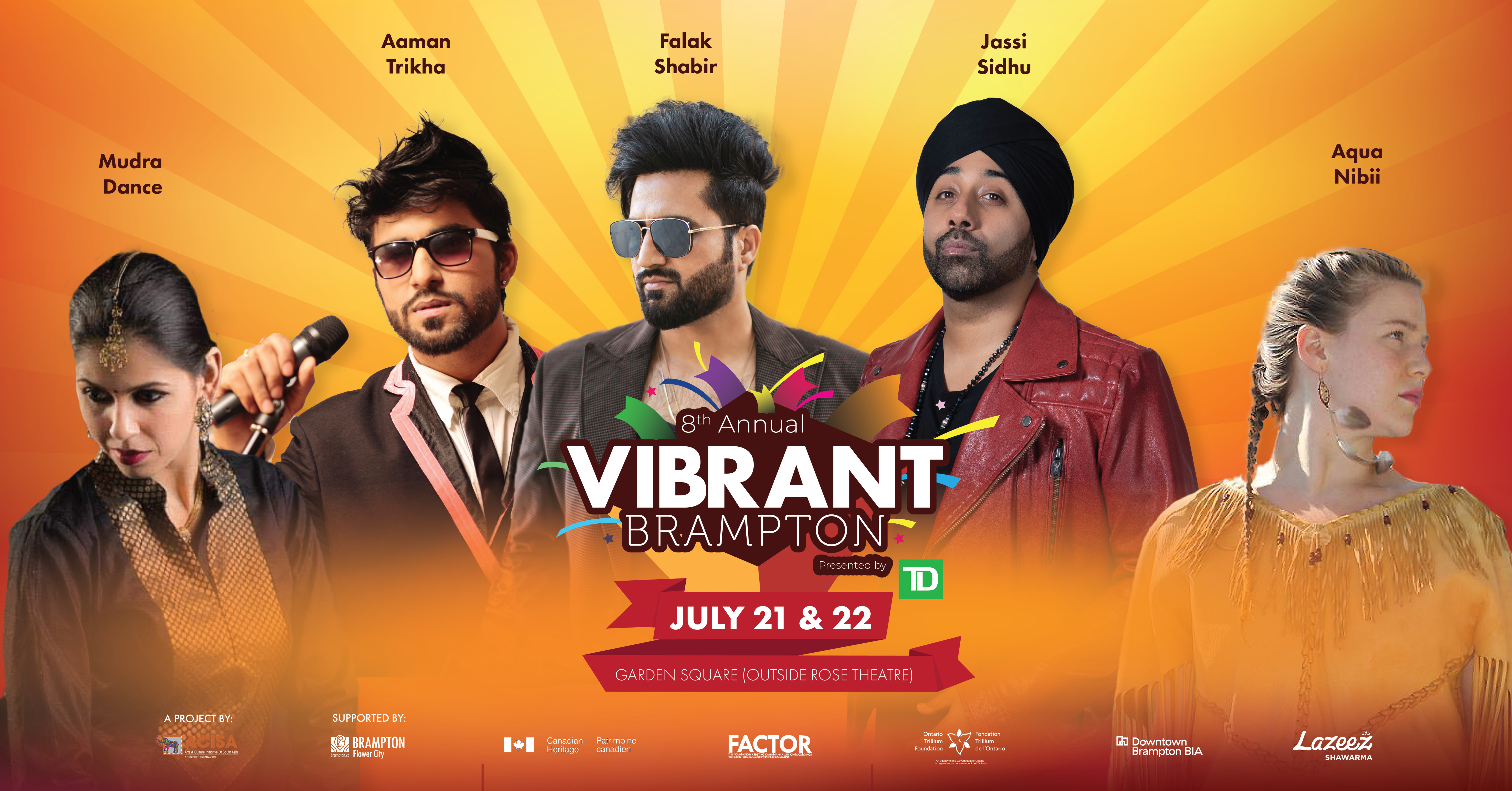 ---
Brampton is the ninth most populous city in Canada, with around 65 percent of its population being South Asian. Intimate partner violence is prevalent in these communities. In 2018, 31 percent of South Asian women in Canada experienced IPV since they were 15 years old.
Even among the currently stretched programs available for women who have built up the courage to leave their abusive partners, or the survivors looking for further support, language barriers and the lack of cultural familiarity can make it even more difficult to access these services.
Ontario is currently considering a law that would allow women to find out about the criminal background of their partner to glean any evidence of criminal activity that would increase their risk of IPV. Etobicoke-Lakeshore MPP Christine Hogarth introduced the motion, and will now continue her work with Brampton MPP Charmaine Williams, associate minister of women's social and economic opportunity, which would allow the police to disclose information to those considered vulnerable. "Too many women in Ontario are suffering at the hands of ex-partners who are known to the police as having a violent past," Hogarth said in a press release in April. "On their behalf, we need to look to other jurisdictions for innovative ways to help."
A census showing the percentage of racialized people within the Region of Peel in 2021.
(Statistics Canada)
In Christie's case, Downey had an "extensive criminal record which is replete with violence and breaches of court orders" starting in 1994. The court report states that he accumulated nearly 50 criminal convictions, which involve assaults, robberies, forcible confinement, human trafficking, multiple property offences, driving offences and 28 breaches of various court orders.
Rebecca Pacheco, public education and community collaboration coordinator at PCAWA, said in her delegation to the City that the answer is funding, but solutions are being ignored.
"Intimate partner violence is preventable, yet it remains a major public health problem."
---
Email: [email protected]
Twitter: @SamanahAli
---
At a time when vital public information is needed by everyone, The Pointer has taken down our paywall on all stories relating to the pandemic and those of public interest to ensure every resident of Brampton and Mississauga has access to the facts. For those who are able, we encourage you to consider a subscription. This will help us report on important public interest issues the community needs to know about now more than ever. You can register for a 30-day free trial HERE. Thereafter, The Pointer will charge $10 a month and you can cancel any time right on the website. Thank you
Submit a correction about this story