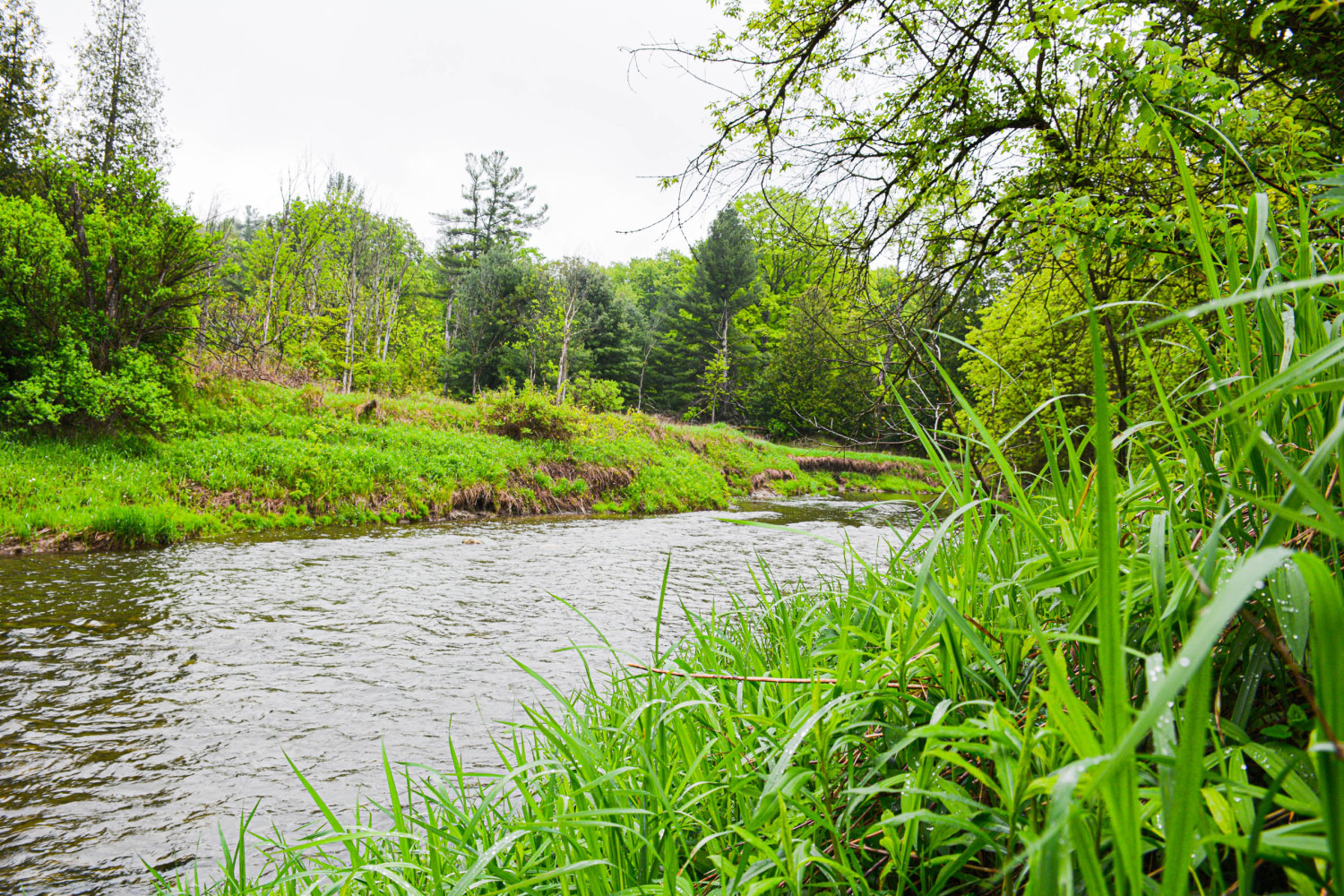 Feature image from Joel Wittnebel/The Pointer files
Ontario's Greenbelt at risk like never before, advocates say 
Premier Doug Ford took off his green mask on May 11.
During Question Period inside Queen's Park, while being peppered with questions about the PC government's treatment of Ontario's Greenbelt—the largest conglomeration of protected greenspace and farmland in the world— Ford's frustration appeared to get the better of him when he admitted he believed the Greenbelt was a "scam" and nothing more than a "field of weeds".
For much of the last six months, the PCs have been harangued by environmental groups, municipal governments and concerned citizens from across Ontario following the government's flurry of dramatic changes to development legislation that came with Bill 23; alterations to the Greenbelt Act and most recently Bill 97, which completely rewrites the book on how cities and towns in Ontario plan for future growth. The environmental consequences of these changes remain unknown, but with many of these changes making it easier for developers with ideas for sprawling subdivisions to bring those visions to life, the amount of farmland and habitat that has now been placed on the chopping block is staggering. This includes the previously protected Greenbelt.
Early in his tenure as premier, Ford promised his PC government would keep their hands off the Greenbelt. It's a promise he has broken multiple times. But each of those previous times, including the most recent land grab that saw 15 parcels of the Greenbelt removed, the Ford government has maintained an aura of sensitivity around the protected area, which polls show is cherished by a large percentage of Ontarians. When those 15 parcels were pulled out from under the protective blanket of Greenbelt legislation, the PCs replaced it with 9,500 acres of protected land elsewhere. The land is not as ecologically valuable, and much of it was already protected under different legislation, but it showed a semblance of consideration toward how Ontarians viewed the Greenbelt.
The facade has now fallen away. With his comments, Ford has transformed the PC government into an administration with no desire to protect the Greenbelt and, with the changes made to development legislation, one that is actively making it harder for municipalities and planners to stand in opposition.
"We have a Liberal government that [got] a bunch of staffers, randomly got a highlighter and went up and down roads. They were going through golf courses, through buildings. It was just a big scam as far as I'm concerned," Ford said of the 2005 government which established the protected Greenbelt.
While the comment solidified what many Ontarians were already suspecting, the startling admission has left many organizations fearful that the Greenbelt is now in jeopardy like never before.
---
Listen to Victor Doyle, a former planner with the Government of Ontario and the man considered to be the "architect of the Greenbelt", explain to The Pointer's Ballot Vox podcast the work that went into creating this collection of protected land.
---
"It was clear to all of us that the government had finally dropped the mask, the government had finally been clear, that it opposed and does oppose the Greenbelt. Not in some small way, not some change or minor thing here, they're opposed to it," David Crombie, former mayor of Toronto and former Liberal Cabinet Minister, said in a press conference at Queen's Park on June 1.
"The comments that he offered were clearly a reflection of the policies that he brings to it. There's a kind of willful ignorance, a kind of arrogance, and a kind of dishonesty that reflects this government's attitude towards the Greenbelt and the policies that are contained with it."
While the Greenbelt was created in 2005, the idea began with the rise of the conservation movement in the 1920s and 1930s. This movement also led to the creation of conservation authorities whose mandates were strengthened following Hurricane Hazel.
"We understood something really important, and that is the issues that abound in economy, the issues of ecology, and the issues of community, are not separate events. They are, in fact, mutually interdependent," Crombie said. "And that became the great understanding in our understanding of how we ought to proceed."
While agricultural organizations celebrated a win at the end of May when the PCs backtracked on a section of the new Provincial Planning Statement (PPS) that would allow multiple severances on plots of agricultural land, the same organizations are warning that the small victory does not eliminate the true threat to the protected area.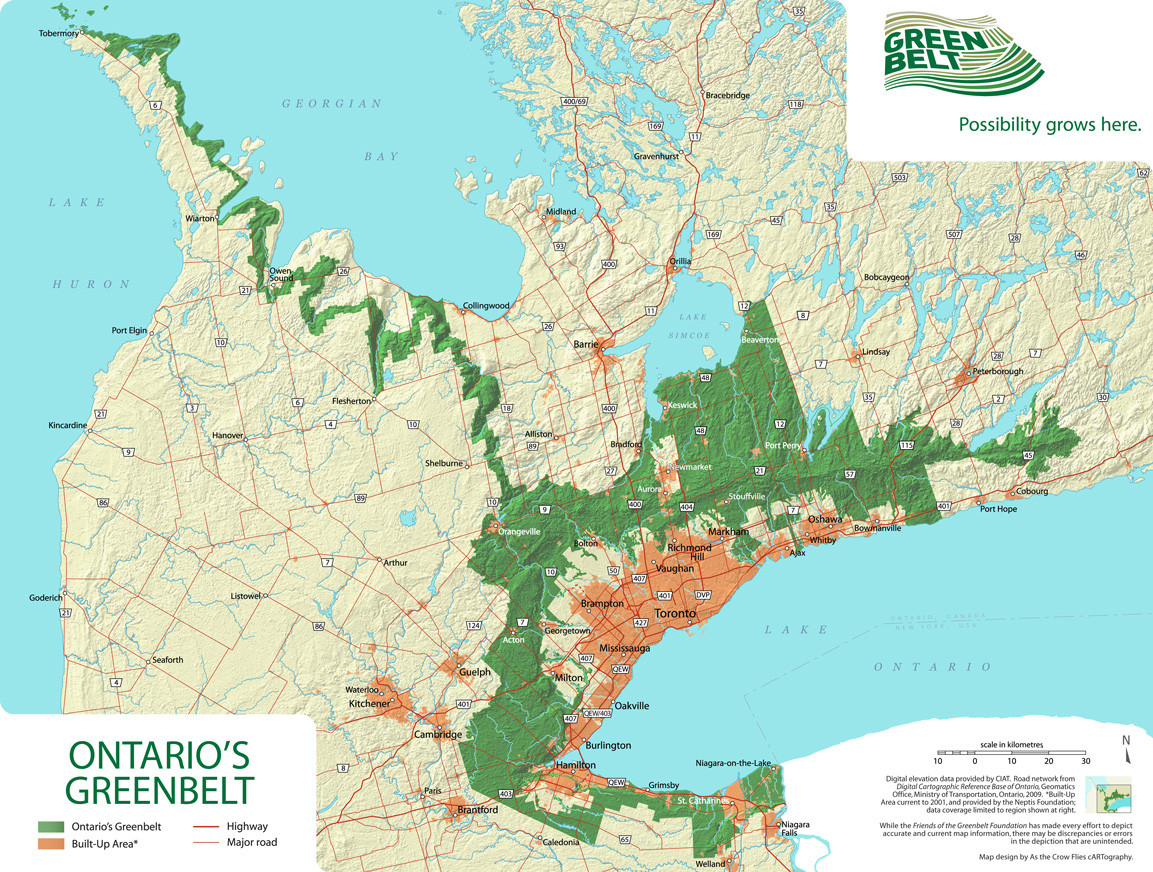 Urban development is already encroaching onto the edges of Ontario's Greenbelt.
(Greenbelt Foundation)
Under the original wording of Bill 97, the PCs granted permission for additional residences on farm properties, allowing for agricultural lands to be severed into three additional plots—a legislative step that could dramatically reduce the agricultural value of large portions of Ontario's farmland. An updated version of the legislation removes this caveat, a win that can be attributed to the relentless activism by farmers groups who banded together and advocated to remove this provision from Bill 97.
"Ontario's productive farmland is a scarce resource, making up less than five per cent of all the land in the province. It is our unwavering position that agricultural production is the most valued and best use of this land," the Ontario Federation of Agriculture (OFA) wrote in a press release "We do not support policies that will increase residential lot creation in prime agricultural areas or in rural areas that are actively farmed. Ontario boasts some of Canada's richest and most fertile farmland and these policy changes put the sustainability of that land and the food system it provides at great risk."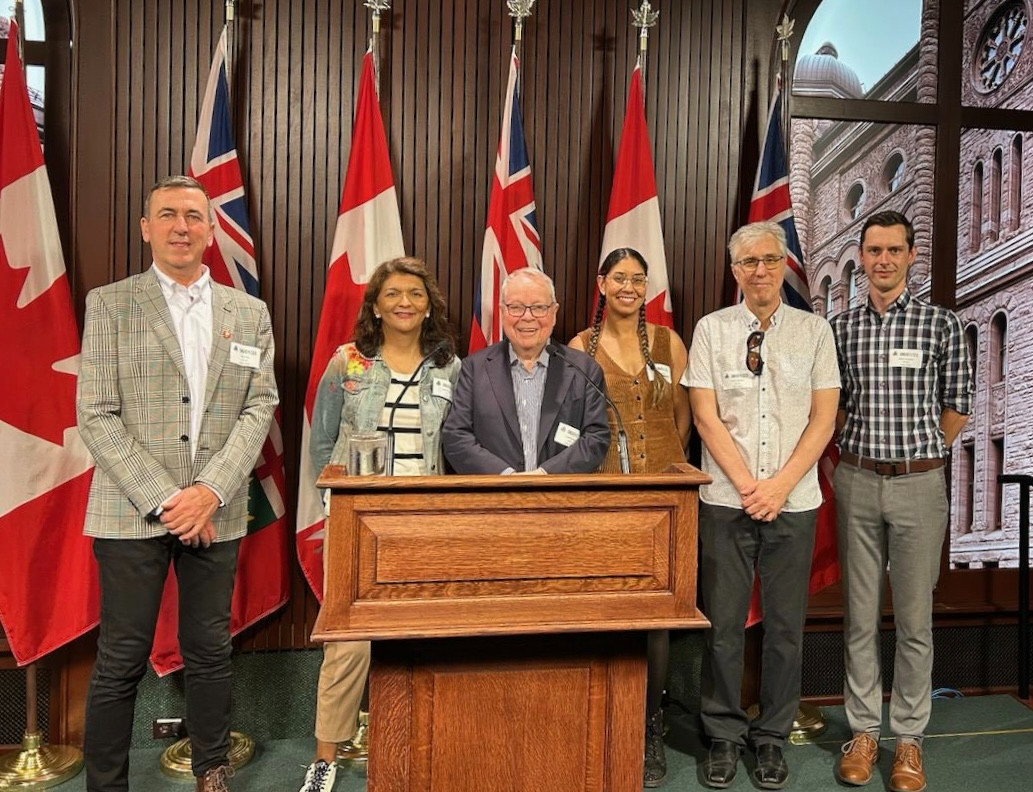 Former mayor of Toronto David Crombie (centre) was joined at Queen's Park by (from left to right) Tim Gray, Executive Director of Environmental Defence; Alejandra Ruiz Vargas, ACORN Toronto, Rav Singh, Regional Council Member of the National Farmers Union; Franz Hartmann, Alliance for a Liveable Ontario; and Martin Straathof, Executive Director of Ontario Farmland Trust.
(Alliance for a Liveable Ontario)
On June 1, Crombie was at Queen's Park with representatives from various agricultural and housing organizations to address concerns with the proposed PPS, which would amalgamate the existing Provincial Policy Statement with the Growth Plan and further streamline rapid development across southern Ontario. The threat to Ontario's Greenbelt dominated large parts of the discussion.
Rav Singh, a farmer and Regional Council Member on the National Farmers Union Ontario chapter; Martin Straathof, executive director of the Ontario Farmland Trust; Alejandra Ruiz Vargas, a representative from ACORN Toronto; and Tim Gray, executive director of Environmental Defence, came together under the Alliance for a Liveable Ontario to respond to the PCs legislative changes and raise questions about the motives behind the province's policies while also outlining potential solutions.
"We need to remember that the rural lot severances issue is the tip of the iceberg of the problem in the PPS and the changes that have been brought forward by the province around land use planning," Gray said. "Their approach to planning and this province over the last several years is a complete disaster. It's a disaster for farming. It's a disaster for nature conservation. It's a disaster for affordability, it's a disaster for municipalities in terms of planning, taxation rates, you name it. We need a redirection."
The group took aim at the government's claim that more land must be made available for housing outside of existing urban boundaries. It's a claim that several studies have found to be baseless.
Despite the calls for more affordable housing, the PC government appears to believe sprawl is still the desired way of living for many Ontarians. This belief may partially be motivated by the pandemic, as many city residents sought out homes with more space and bigger yards, since people were stuck at home in lockdowns. One of the arguments often heard from the government, as well as some of the population, is that not everyone wants to live in a highrise apartment in the middle of a downtown core, a desire that is fuelling the need to build sprawling subdivisions filled with single-detached homes.
A report by registered professional planner Kevin Eby for the Alliance for a Livable Ontario explored the idea of medium density communities. Eby concludes that there is more than enough land within existing urban boundaries across the Greater Golden Horseshoe (GGH) to meet the PC government's housing targets, a conclusion that has been reached by other planners, politicians and environmentalists. But Eby's report took things a step further to find the origins of this push for land outside existing boundaries.
The analysis relied on data from land needs assessments (LNA) which were used in the updates to municipal official plans. An LNA "identifies the available capacity of already designated lands, determines the types of housing units required to accommodate the forecasted population… determines where housing growth will occur in the municipality, and using this information determines what (if any) need exists for additional urban area to accommodate forecasted growth," according to the report.
Using the LNA model, Eby established that there is significant land in the GGH that could provide an upwards of two million units, greater than the government's target of 1.5 million for all of Ontario by 2031.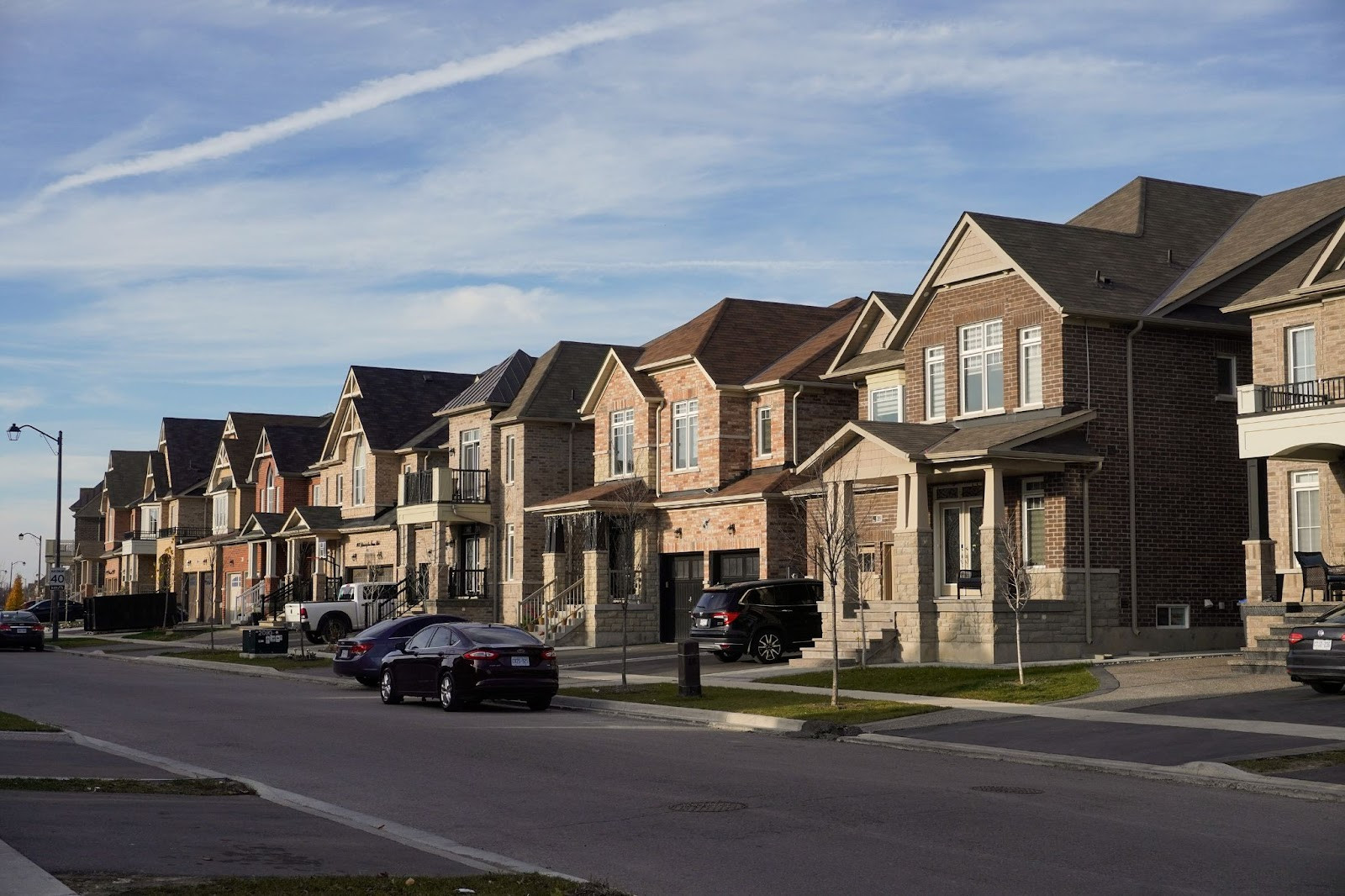 The Ford government is adamant that people want to live in sprawling subdivisions, an idea stemming from the pandemic when people desired more space, but studies and market trends paint a different picture, suggesting a desire for more medium density housing within city borders.
(Alexis Wright/The Pointer Files)
Gray used the example of the Trinity Bellwoods neighbourhood to exemplify the type of development that Ontario should be striving for. The inner city neighbourhood is known as one of the best places to live in Toronto and supplies mixed use residential areas consisting of semi-detached homes, townhouses and low rise condos.
"Now people say, 'Well, who wants to live in Trinity Bellwoods?' Well, apparently a lot of people because it cost two and a half million dollars to buy a semi there," Gray said. "So it seems like a lot of people like that form of living. They like the access to transit. They like the access to services. These downtown Toronto neighborhoods are known internationally as being livable, and they're obviously highly desired.
"This is the kind of neighborhood we need to be building more of, not less of."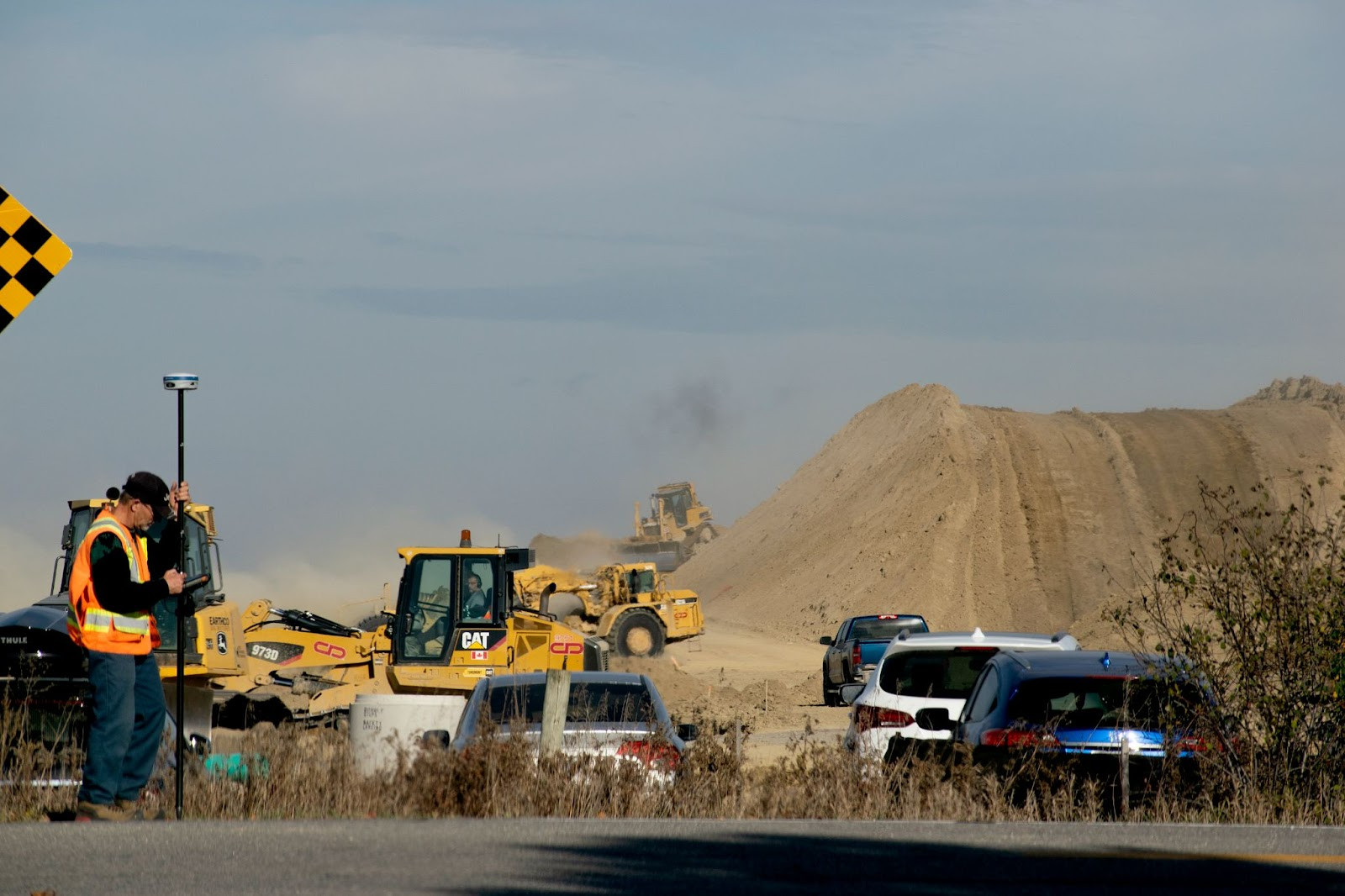 The land grab to support the sprawling development the PC government envisions will have a significant impact on the natural environment.
(Alexis Wright/The Pointer)
Currently there are 59,000 hectares of land designated for development outside of existing boundaries across the GTHA — just slightly smaller than the entire area of Toronto, which is 63,000 hectares. The impacts this urban sprawl will have on all of Southern Ontario is difficult to comprehend.
"Basically, we're saying we're going to increase the housing footprint in the GTHA by an area the size of the City of Toronto in the next 30 years," Gray said. "This is going to be low density sprawl, single family homes covering farmland, natural areas, wetlands, an area the size of the City of Toronto. It is completely unsustainable and unsupportable."
"This is actually not about providing homes. This is using the housing crisis as a convenient scapegoat for a massive land grab to benefit a few very wealthy developers."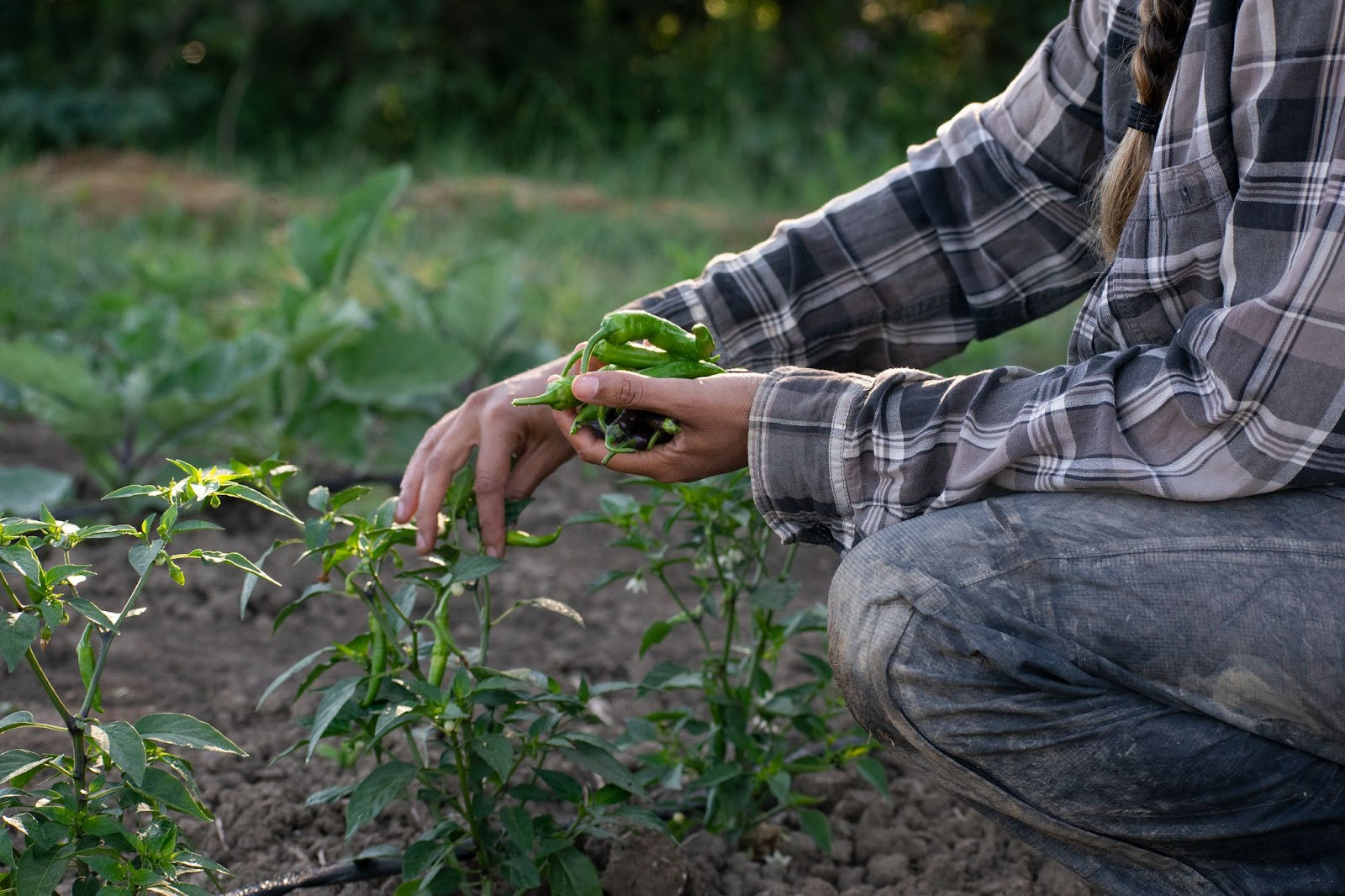 Urban sprawl will pave over vital food-bearing landscapes needed to feed Ontario's increasing population.
(Alexis Wright/The Pointer)
This development push will have drastic impacts on the land many Ontarians rely on for food.
"Ontario's farmland is the foundation of our agri-food sector, which produces over 200 commodities to help feed our communities, employs one in 10 Ontarians and contributes over $47 billion to the province's GDP," Straathof with the Ontario Farmland Trust, said. "It also helps mitigate natural disasters such as flooding, by filtering and storing water, carbon and nutrient cycling."
Ontario is already losing 319 acres of farmland per day — a rate that will see all of the province's farmland disappear within 100 years. Further pushed by the PC government to develop in farmland only stands to increase this rate of loss.
"Prime food producing soil is precious, limited and non-renewable. And it's found here where we have the right climate and next door communities so we can provide a local and safe supply of food," Straathof said. "But once it's paved over, it's done being farmland forever."
"We're not just dealing with a housing crisis. We are also on the precipice of an agricultural crisis if it's not dealt with now, it will lead to food security challenges, natural disasters and economic hardship."
Straathof said that by eliminating the provisions in Bill 97 that would have allowed agricultural severances, he has hope that the government does not truly want to undermine the food production system. But said they still have a long way to go to make the legislation sustainable. This includes advocating for municipal comprehensive reviews, limiting minister's zoning orders and urban boundary expansions, increasing density targets and enforcing regional planning oversight.
"We cannot afford to lose any more agricultural land in the province," Singh said. "Nor can we stand idly by as our threatened natural heritage areas are paved over for Swiss cheese sprawl and development."
---
Email: [email protected]
Twitter: @rachelnadia_
---
At a time when vital public information is needed by everyone, The Pointer has taken down our paywall on all stories relating to the pandemic and those of public interest to ensure every resident of Brampton and Mississauga has access to the facts. For those who are able, we encourage you to consider a subscription. This will help us report on important public interest issues the community needs to know about now more than ever. You can register for a 30-day free trial HERE. Thereafter, The Pointer will charge $10 a month and you can cancel any time right on the website. Thank you
Submit a correction about this story