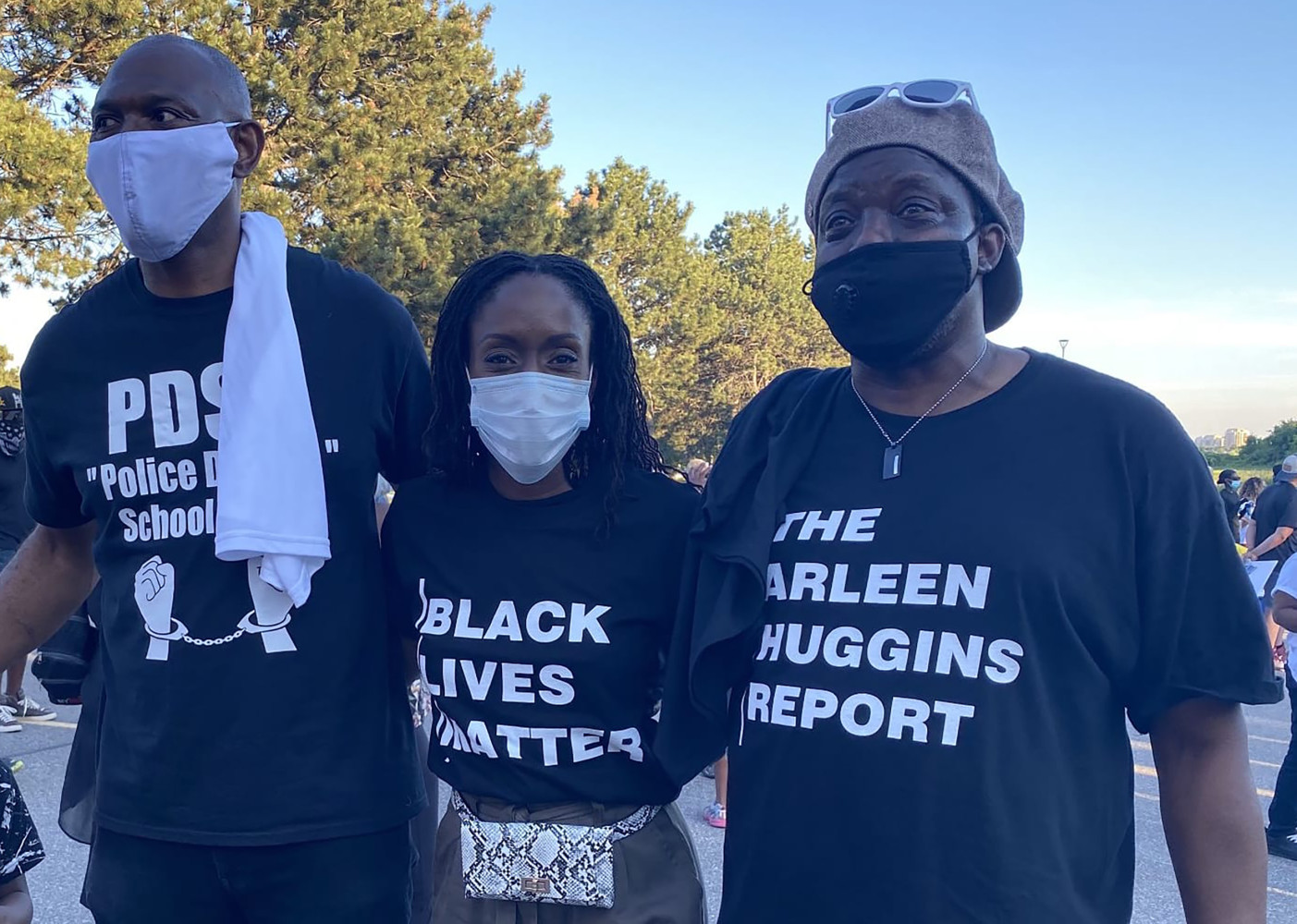 Image contributed
Community members feel 'betrayed' after PDSB reneges on decision to name Centre for Black Excellence after late and beloved activist Kola Iluyomade
Two years after Peel District School Board's commitment to name the Centre for African, Afro-Caribbean and Black Student Success after late activist, Kola Iluyomade, community members are disappointed as elected trustees turn their back on the promise.
Iluyomade was a husband, a father and an advocate who worked against systemic anti-Black racism, Islamophobia and discrimination within PDSB since 2015. By June 2021, he was known across Ontario for his campaign to end anti-Black racism. One of his achievements was the discontinuation of the School Officer Resource program, which placed police officers in schools. On June 24, 2021, he passed away after suffering a brain hemorrhage.
The year he passed away, PDSB, on the urging of community members, agreed to create the Centre "to disrupt and dismantle anti-Black racism within the board." The recommendation was brought up by representatives from the We Rise Together Community Advisory Committee and Advocacy Peel. The Steering Committee for the project, which is composed of Black senior leadership, administrators, educators, parents, community members and a trustee, was responsible for finalizing a name for the Centre. In an effort to honour Iluyomade and all the work he did for visible minority students, particularly the Black community, PDSB committed to naming the Centre for African, Afro-Caribbean and Black Student Success after him.
After hearing from Black students, staff, families and community members, the Steering Committee recommended the Centre be named the Kola Iluyomade Centre of Black Excellence.
Approximately two years later, on May 3rd, PDSB's Physical Planning, Finance and Building Committee recommended the Centre instead be named The Centre of Black Excellence, claiming an amended school policy dictates that "no school, special function area or facility is to be named after an individual.
A report going before trustees Wednesday from the PDSB's director of education Rashmi Swarup, includes a list of recommendations for the future name of the facility—Illuyomade's among them—but also includes the recommendation from the committee level to strip his name away and simply use the Centre for Black Excellence. It leaves the decision in the hands of trustees.
Swarup's report has glowing words for Illuyomade and what it would mean for the PDSB to name a facility in his honour.
The report recognizes "In June 2022, the PDSB announced a commitment to honour community activist Kola Iluyomade in the naming of the Centre.
"Kola Iluyomade was a passionate activist and community leader, who lobbied relentlessly for the disruption and dismantling of anti-Black racism within the Peel District School Board. Known as the 'modern-day Superman,' Kola Iluyomade was a symbol of hope for others, and specifically, for Black, African and Afro-Caribbean students within the Peel community. Kola always strived for equality in the PDSB. Despite the resistance he faced, the only true thing he wanted from his work as an advocate and leader, was for Black, African and Afro-Caribbean students to be treated as equals," the report states.
Swarup's report also acknowledges that "Naming the Centre after Kola Iluyomade would ensure his work and legacy to disrupt and dismantle anti-Black racism within the Peel District School Board would continue. Further, it is a symbol of acknowledgement by the Peel District School Board of Kola's transformative leadership that guides the PDSB's actions, initiatives, policies to create safe learning and working environments for Black students and staff to date."
One of the Black Student Success Steering Committee's members, Alton Brooks, said that under normal circumstances, there would be nothing wrong with this name, but considering how much history is embedded into Iluyomade's name, a centre meant to fight anti-Black racism should be named after him.
"There's too much history into the name that it should be that we can't just go and pick a generic name that really has no connotation, no meaning and has no connection to anything that's gone on in the last two, three years," he said. "For them to use something that comes into play just a week prior to that, which is their new policy, that they don't name things after people, I think it's disingenuous for one and I also think that it's just an excuse not to honour our Black leader."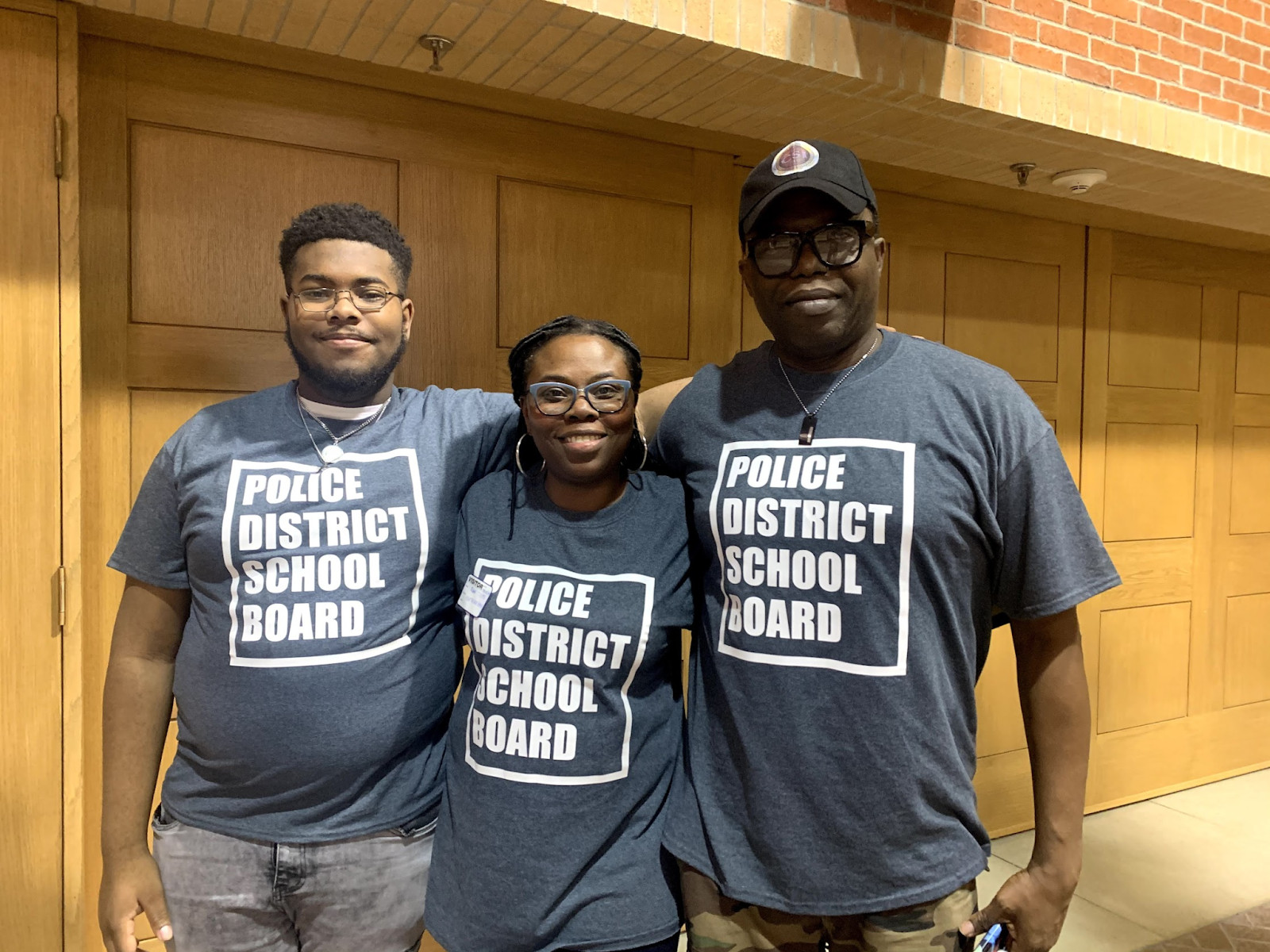 Kola Iluyomade (right) was instrumental in efforts to end systemic discrimination within the Peel District School Board.
(The Pointer files)
PDSB's board meeting is set to take place Wednesday, May 24, however, due to a new Procedure By-law, which was passed at a Board Meeting on September 28, delegates are blocked from speaking in board meetings. Delegations were instead shifted to committee meetings. The next Physical Planning, Finance and Building Committee meeting will take place June 1.
"They want us to talk to them about something that they're gonna put into practice, and have us talk about it two weeks after they put it into practice, versus prior to putting into practice and letting them know our grievances." Brooks voiced his concerns after, according to him, his delegation for tomorrow was refused. "It doesn't make any sense that they're disallowing this community voice, or any voice for that matter, whether ours or others, to talk about things that we have issues with prior to putting them into practice."
Brooks said he found it "shocking" that such a significant decision was not communicated with the public properly, having only included the information about the name change in meeting minutes and in the agenda of the board meeting set for tomorrow, when members of the community are not even allowed to speak, under the new delegation rules.
He said just last week he was at one of the schools that could be a potential site for the Centre of Excellence, and one of the materials the board provided still referenced the Centre with Iluyomade's name in it. "Even on the materials that they give out, it still says his name on it, so it just makes no sense that they would just hide behind a policy of a week old to try to run away from recognizing and honouring one of our leaders."
In an interview with The Pointer, Kathy McDonald, a PDSB trustee who has been at the forefront of change to finally have equity and inclusion policies guide the troubled board, said she will forward a motion to defer the decision to name the Centre until the community gets a chance to delegate about their concerns. "I find [it] a bit unusual, because I think it's important that the community have an opportunity to be able to speak to the whole board, not just segments of the board," she said.
"Regardless of what policies that they have put in place, I think, the board has a right and duty to honour commitments that were made to a family, a family that lost a loved one that was doing the work, and very instrumental in being vocal about the changes that needed to occur."
In recent years, PDSB has held a reputation for being systemically discriminatory toward visible minorities, who make up 85 percent of the student body. According to the Peel Institute of Research and Training, the Black population represents the second largest visible minority group in Peel, having increased 18 percent over the last ten years from 2011 to 2021.
In June 2020, the Ministry of Education stripped trustees of their governance role after the Province had seen enough evidence of the board's continued refusal to address its systemic discrimination problems. The ministry appointed Bruce Rodrigues to supervise PDSB to "undertake the necessary actions to eliminate the practices and policies underpinning discrimination and inequalities." A year later, in August 2021, the school board's trustees issued a letter to the Province to have him removed. The letter was ignored.
Now, many of the same trustees have reneged on the commitment to honour Iluyomade, who fought to hold them accountable.
Valerie Williams, who was also part of the Steering Committee, said she thinks the situation seems to have gotten worse overall. "Even though we were under supervision for the last two years, it seems like things have gotten worse because at least before supervision we were able to delegate, now we can delegate but not during board meetings," she said. "We're feeling extremely betrayed and disappointed that that decision has been made."
The Ministry previously issued 27 directives in response to two damning audits that found widespread evidence of systemic racism in the school board. In 2020, the former director of PDSB, Peter Joshua, was fired for ignoring the problems and not holding board leaders accountable for creating a poisonous culture that visible minority students were exposed to for decades. Rashmi Swarup, the first South Asian-Canadian woman to lead a school board in the province, eventually took up the job of director with a plan to create connections with and prioritize the concerns of the PDSB community.
"It would be very unfortunate if you don't honour past agreements with the community, especially given the climate that we're in, and we're on a journey to build trust," McDonald said. "We're rebuilding trust."
A petition has been launched by community members in an attempt to convince trustees to move forward with naming the Centre after Iluyomade. Details can be found here.
---
Email: [email protected]
Twitter: @SamanahAli
---
At a time when vital public information is needed by everyone, The Pointer has taken down our paywall on all stories relating to the pandemic and those of public interest to ensure every resident of Brampton and Mississauga has access to the facts. For those who are able, we encourage you to consider a subscription. This will help us report on important public interest issues the community needs to know about now more than ever. You can register for a 30-day free trial HERE. Thereafter, The Pointer will charge $10 a month and you can cancel any time right on the website. Thank you

Submit a correction about this story