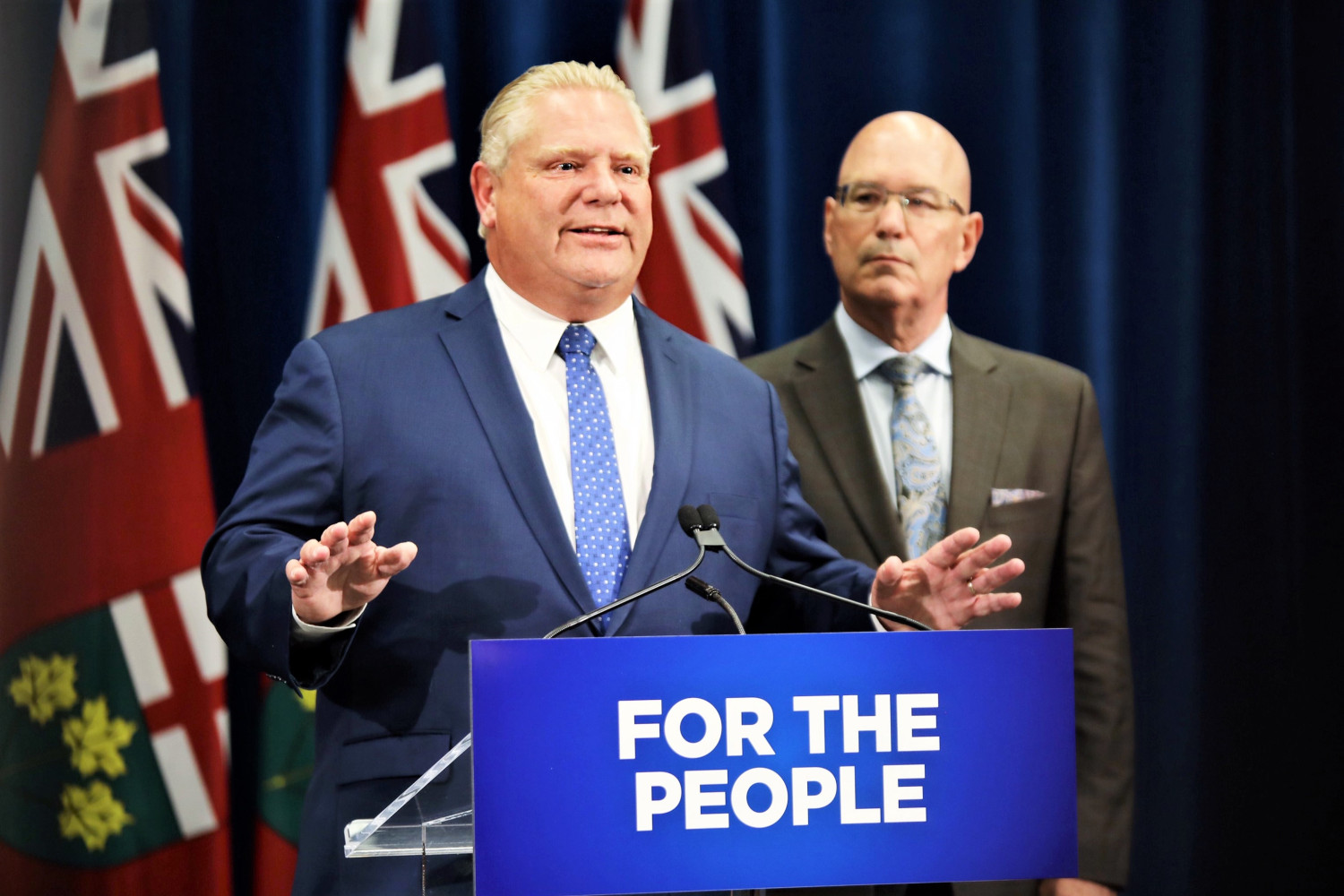 Government of Ontario-Twitter
Home Builders' Wish List for the Easter Bunny
April 1, Toronto — A beautiful satchel of hand-stitched Algonquin wolf skin was found over-night on the lawn at Queen's Park, addressed to the Head Easter Bunny from Ontario's Bigger Homes Farther Away Consortium. The satchel had 50 dried and beautifully decorated snapping turtle eggs, but most had spilled onto the lawn and more than half had broken open.
The open eggs were marked Stag and Doe, and each contained a thousand dollar bill intricately folded into the shape of a Redside Dace. Others were like a fortune cookie, holding paper in the shape of a Jefferson Salamander with printing that described a wish for the Easter Bunny to deliver next weekend. Efforts to photograph the eggs and messages were quickly stymied by security, who stated the lawn was classified as agricultural land and that any unauthorized filming was outlawed to protect the proprietary techniques for feeding the sheep inside. Citations were issued threatening fines should any photos be published.
Fortunately, reporters shielded and left with their notes intact. Key wishes for the Head Easter Bunny included:
The Province, having abolished regional planning, should now abolish municipal planning and just have cabinet issue Minister's Zoning Orders;
Building 250,000 homes for 1,000,000 people on a swath 5 miles wide on either side of proposed Highway 413 through the Greenbelt;
Declare the Paris-Galt Moraine a special planning area for homes over 6,000 square feet, on lots bigger than 1 acre;
Prohibiting before and after water quality monitoring downstream of any future development on current greenspace or agricultural land; and,
The privatization of all drinking water and sewage treatment plants in Ontario.
As this is a development (sic) developing story, more will follow. Happy April Fools.
Submit a correction about this story