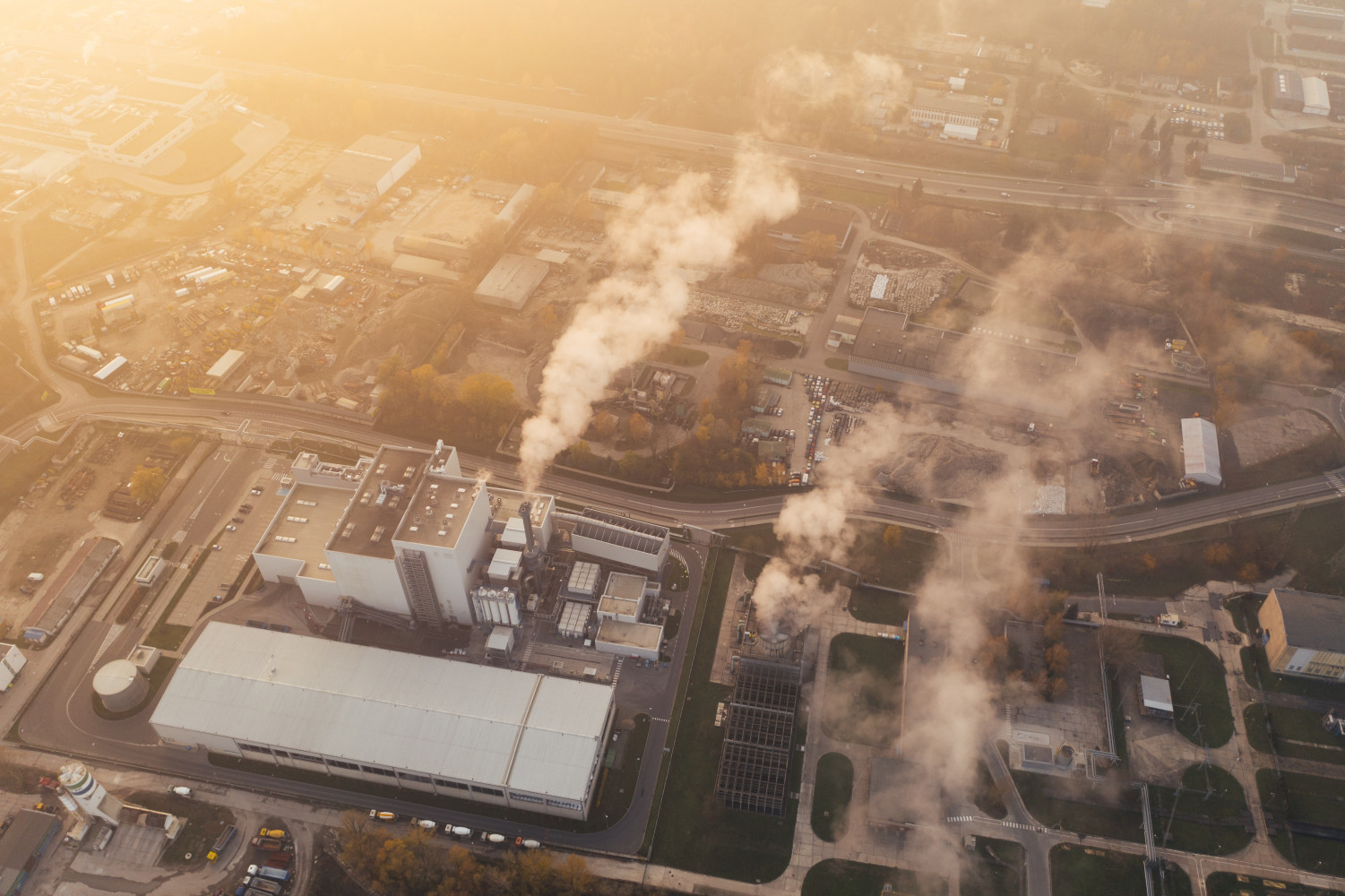 Marcin Jozwiak/Unsplash
Ontario's clean electricity grid becoming dirtier under Doug Ford's government
Ontario's electricity grid is one of the cleanest in the world. Its use of coal for power generation was completely phased out by 2014.
But Doug Ford's PC government has weakened Ontario's status as a leader in clean electricity generation. His love of the natural gas industry is impacting Ontario's and Canada's efforts to achieve net zero emissions by 2050.
"In the recent budget, the Province is not investing in clean energy, it is actually dismantling our relatively clean electricity grid by contracting gas plants and extending gas plant contracts," Lana Goldberg, Ontario Climate Program Manager at Environmental Defence, said.
According to the 2023 provincial budget, approximately 90 percent of Ontario's electricity grid was emissions free last year, down from 94 percent in 2021, a steep decline in just one year. The provincial Ministry of Energy declined the opportunity to explain this decrease — but there is evidence that Ontario's electricity generation is becoming dirtier, and it's largely due to natural gas.
Despite the name, it is anything but natural.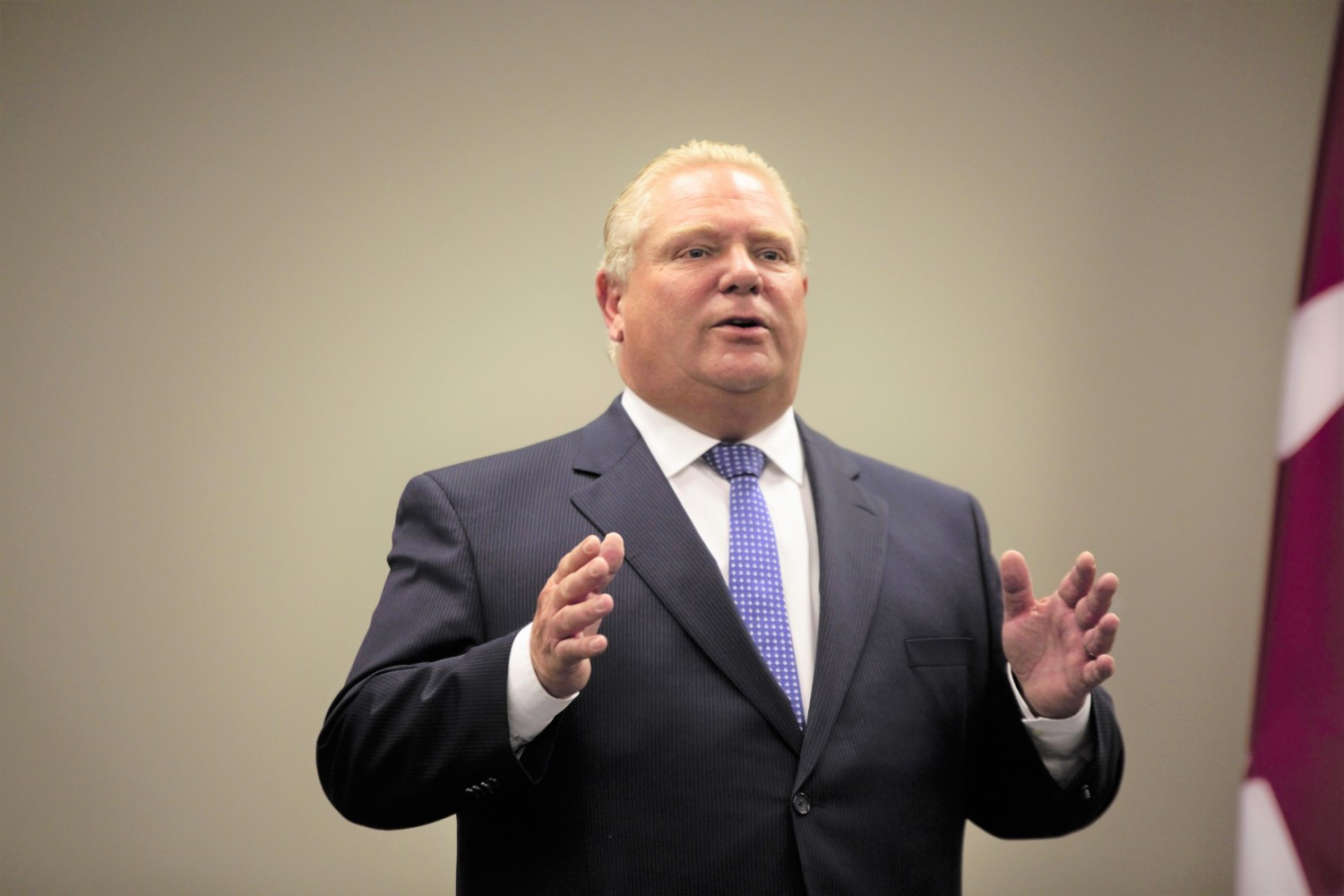 The PC government under Premier Doug Ford is pushing Ontario's electricity grid further away from reaching net zero.
(The Pointer files)
Environmental Defence often refers to the substance as "fossil gas"; like coal and oil, it is considered a fossil fuel, is non renewable and emits carbon dioxide and water vapour when used. The moniker natural gas is a greenwashing technique, a marketing scheme created by Big Oil to make consumers believe the chemical mixture is safe, natural and clean (it contributes significantly to air pollution and climate change). In addition to contributing to carbon emissions, natural gas is also a big source of methane emissions which are 80 times more potent than carbon dioxide in the first 20 year-period and are responsible for about 30 percent of the rise in global temperature.
The World Meteorological Organization states that investments in renewable energies, instead of sources such as natural gas, need to triple by 2050 to reach the goal of net zero emissions by the same year.
More recently, the AR6 Synthesis Report published by the Intergovernmental Panel on Climate Change (IPCC) in mid March states Canada would need to meet its net zero target 10 years earlier (in 2040 instead of 2050) in order to follow through on its pledge to keep global temperature to 1.5 or 2 degrees of warming. The federal Minister of Environment and Climate Change Steven Guilbeault said he would "study carefully" the recommendation of the IPCC but could not make any promises that the country will reach its net zero target 10 years sooner.
Ontario, specifically the PC government led by Doug Ford, is a major barrier.
It claims natural gas power generation is a transitional move to more clean energy sources, but in order to be net zero by 2040, there is no time to take two steps back before taking one step forward. Other actions by the Ford government have shown it is moving in the wrong direction. In the last term, the PCs cancelled over 750 renewable energy projects.
This was done despite the demand for electricity across Ontario continuing to rise.
How this electricity is produced is the key to reaching net zero.
Municipalities such as Mississauga are ramping up electrification of their transit fleet while investments in personal electric vehicles accelerate. But electrification will only lead to a decrease in emissions if the electricity is coming from clean sources.
The Independent Electricity Systems Operator (IESO) predicted through its 2021 Annual Planning Outlook (APO) that overall energy demand will grow at an average rate of 1.7 percent per year over the next 20 years (2023-2042). It forecasts energy demand will surpass supply beginning in 2025-2026.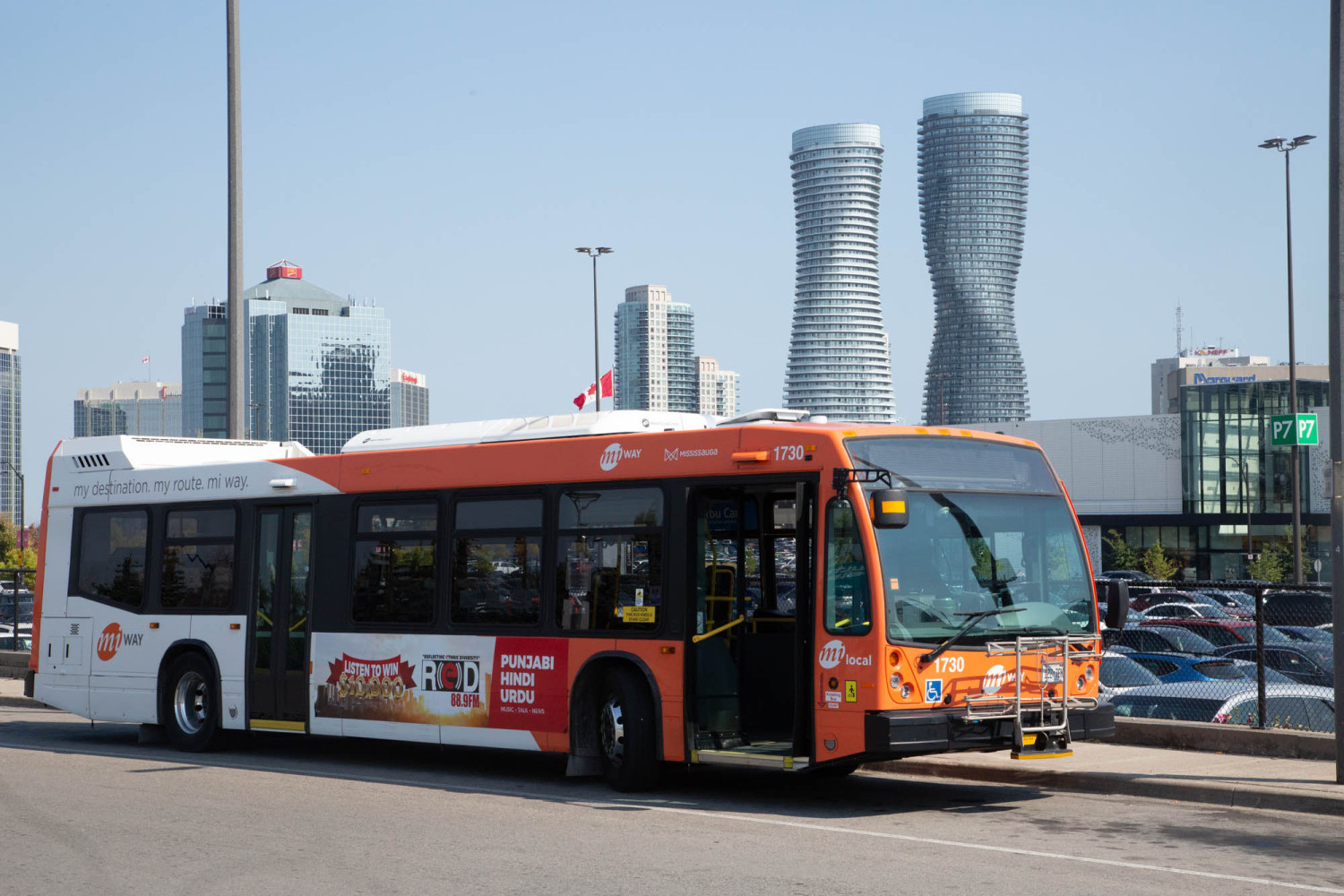 Transit systems across the country are major drivers of carbon emissions for municipalities.
(Alexis Wright/The Pointer files)
But instead of meeting this demand with renewable energy sources like solar, wind and hydro — all of which are increasingly becoming cheaper and more accessible — or nuclear, the province has decided to follow through with the IESO's suggestion to expand natural gas use for electricity generation.
In October, the IESO recommended Ontario acquire 4,000 megawatts of new electricity generation and storage to support projected demand across the province, including at least 1,500 megawatts of stand alone energy storage resources, up to 1,500 megawatts of natural gas generation and the remainder coming from other sources.
In 2019, seven percent of the province's electricity came from natural gas. This proportion likely decreased slightly in the years following, but with the recommendations by the IESO, it is now set to increase and estimates show natural gas will generate 16 percent of the province's electricity production by 2030 and 23.6 percent by 2040.
This is not the direction sustainable energy advocates and environmental groups around the world want to move in.
A report released in November by The Atmospheric Fund (TAF) shows emissions from electricity across the province rose by 28 percent in 2021, suggesting this was largely due to "the increasing use of natural gas-powered generating plants, which increase the carbon intensity of the Ontario electricity grid overall." The report highlighted the increase in natural gas use before the IESO's recommendation which will only further increase the dirty fuel's use across the province.
"The government is not waiting to act, and it is doing what it takes to help Ontario remain competitive and drive economic productivity and growth, while considering reliability and affordability on the path to electrification and a clean energy transition that works for consumers and job creators," the 2023 budget reads.
The PC government believes natural gas is a step toward this clean energy transition. A sustainable transition will not begin until 2027 when the IESO recommends implementing a moratorium on natural gas use. A report from the IESO in 2021 concluded that a complete phase out of natural gas by 2030 would result in blackouts and increased residential electricity bills. Instead, the organization estimates that by 2035 Ontario's system could be significantly less reliant on natural gas generation, reducing emissions by as much as 60 percent, and fully decarbonizing the electricity grid by 2050.
Alternative energy experts dispute this type of thinking and point to the dramatic acceleration in clean investments recently, driven by the Russian invasion of Ukraine, which reminded countries across Europe and other parts of the world how dangerous it is to rely on dirty energy produced by countries that use oil and gas as political leverage.
According to the International Energy Agency (IEA), renewable sources of energy are now, collectively, on track to surpass coal as the number one generator of electricity by 2025.
Late last year the IEA released a report with an accompanying article, headlined: "Renewable power's growth is being turbocharged as countries seek to strengthen energy security".
The article highlighting the report's findings stated, "Energy security concerns caused by Russia's invasion of Ukraine have motivated countries to increasingly turn to renewables such as solar and wind to reduce reliance on imported fossil fuels, whose prices have spiked dramatically. Global renewable power capacity is now expected to grow by 2,400 gigawatts (GW) over the 2022-2027 period, an amount equal to the entire power capacity of China today, according to Renewables 2022, the latest edition of the IEA's annual report on the sector."
The international agency reported renewables are projected to provide more than 90 percent of global electricity expansion by 2027.
Instead of jumping into the renewable rush, and keeping up with other countries that will dominate the energy market of the future with new technologies, Ford and his agencies are stuck in the past, using projections and assumptions that minimize the take-up of renewables, justifying the need to invest more money into natural gas.
The IESO has a plan, but by the time the moratorium on natural gas is over it will be too late. The IPCC report says that by 2035, electricity needs to be entirely emissions free, including no electricity from coal or natural gas. Ontario will be at least 15 years behind. The IESO itself estimates that electricity emissions across the province will quadruple by 2030 and increase by 800 percent by 2040. Applauded for its innovation in ridding the province of coal generated electricity under previous Liberal governments, under the PCs the agency is pushing the province to spike emissions with the use of natural gas — which produces about 50 percent of the emissions of a coal-fired electricity plant.
This will set Canada back.
Since 1988, the country has set at least eight different emissions targets and has failed to meet all of them. The next target — to cut emissions by 40 to 45 percent below 2005 levels by 2030 — relies heavily on reducing emissions in the oil and gas sector.
Globally, Canada has one of the most ambitious methane reductions targets. Following the Major Economies Forum on Energy last week, Minister Guilbeault said Canada is already halfway to the goal of reducing methane emissions from oil and gas by 75 percent below 2012 levels by 2030. But Ontario's decision to move forward with natural gas expansion will hinder Canada's ability to meet these targets.
"Ontario is the second biggest provincial emitter of greenhouse gasses. So it's absolutely essential for Ontario to be decreasing emissions in order to ensure that Canada can meet its Paris Agreement," Goldberg said. "Yet, Ontario is moving in the opposite direction, including in the electricity sector, in which it's actually actively increasing emissions."
Former Ontario premier Kathleen Wynne helped pass legislation in 2016 which committed the province to reducing greenhouse gas emissions by 15 percent below 1990 levels by 2020, 37 percent by 2030 and 80 percent by 2050. In 2018, Ford replaced the Act with the Cap and Trade Cancellation Act. The new legislation still focuses on a reduction of emissions, but the targets are not nearly as aggressive and do not meet standards set by most jurisdictions around the world committed to global reduction goals.
Under the Cap and Trade Cancellation Act emissions are compared to 2005 levels which in Ontario were already 13 percent higher than in 1990. The PCs set the target of 30 percent reductions from 2005 levels by 2030, a far lower goal than the original one set by the Liberals.
In 2022, Ford then quietly revised the plan again. In the initial 2018 document, natural gas conversion would bring about 2.8 megatonnes of carbon reductions. Under the revisions, this was shrunk to 0.03 megatonnes.
Goldberg said Environmental Defence completed modelling which found the increase in emissions from the electricity sector resulting from the additional procurement of natural gas will stall Ontario's ability to meet even its revised emissions targets in 2030.
There is hope the federal government could step in and is in the process of developing Clean Electricity Regulations which aim to achieve net zero electricity grids across all of Canada by 2035.
While this would limit Ontario's ability to supply electricity from natural gas, Goldberg says it will not stop Ford's support for the industry. The PCs have promised gas operators that, even if they have to stop providing electricity due to the Clean Electricity Regulations, they will continue to receive money from ratepayers until the end of their current contracts.
---
Email: [email protected]
Twitter: @rachelnadia_
---
COVID-19 is impacting all Canadians. At a time when vital public information is needed by everyone, The Pointer has taken down our paywall on all stories relating to the pandemic and those of public interest to ensure every resident of Brampton and Mississauga has access to the facts. For those who are able, we encourage you to consider a subscription. This will help us report on important public interest issues the community needs to know about now more than ever. You can register for a 30-day free trial HERE. Thereafter, The Pointer will charge $10 a month and you can cancel any time right on the website. Thank you
Submit a correction about this story