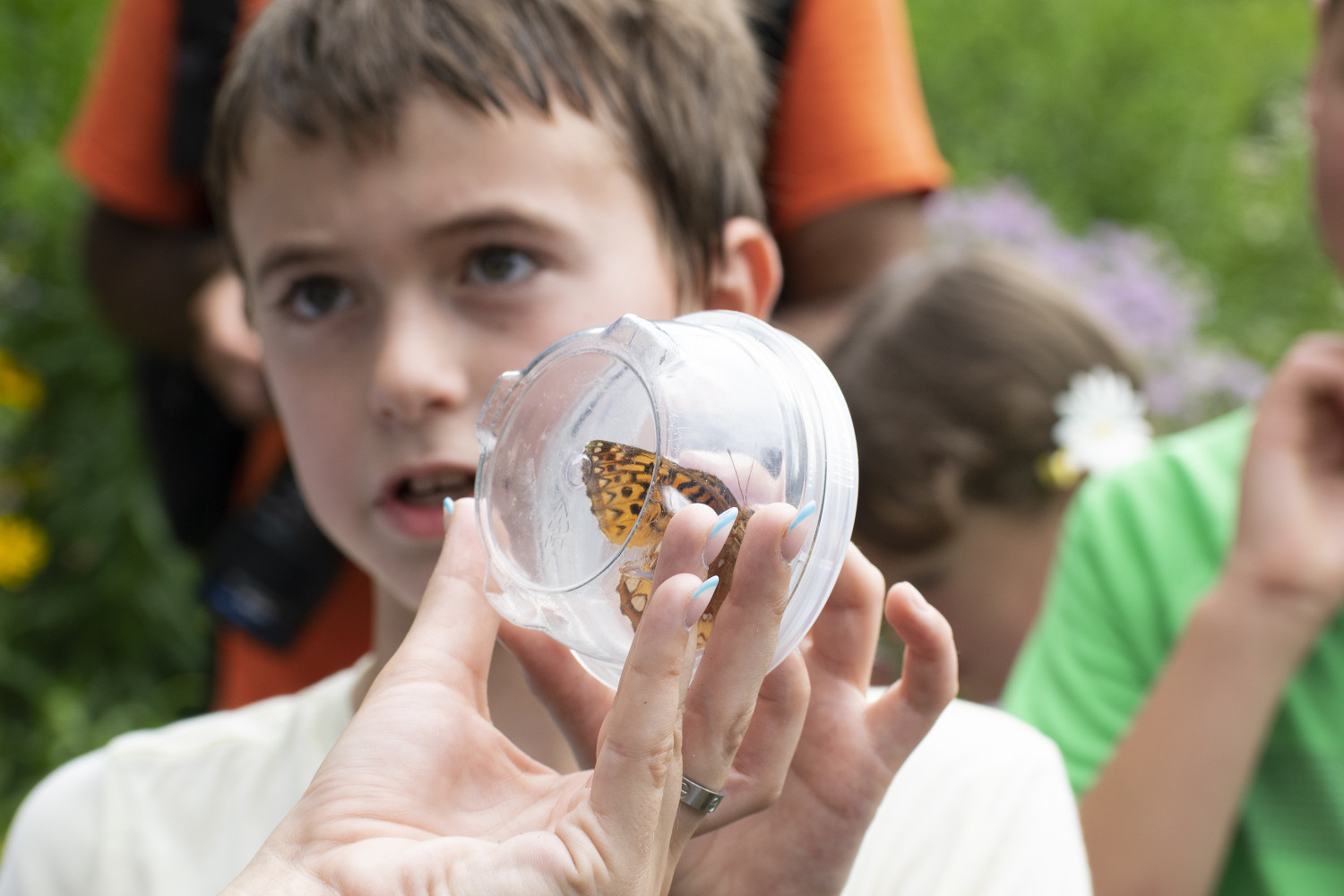 Alexis Wright/The Pointer
PDSB to implement more climate change education
"Education is the most powerful weapon which you can use to change the world." — Nelson Mandela
No issue is more pressing today than climate change. Just this winter southern Ontario has seen weather fluctuate wildly with above average seasonal temperatures.
As Nelson Mandela said, education is a powerful tool, but on the global stage efforts to inform students about the impacts of climate change on their future have not been a priority. A report presented by the United Nations Educational, Scientific and Cultural Organization (UNESCO) at COP27 last year found that, out of 17,500 young people from 166 countries, 27 percent said they could not at all explain what climate change is and 41 percent said they are only able to explain the broad principles of climate change.
An Ipsos survey for the World Economic Forum at the end of 2019, showed while most people around the globe are trying to make personal changes to help reduce the rate and impact of climate change, a relatively small percentage are prioritizing actions to reduce their carbon footprint. Almost 20,000 people, as young as 16 and as old as 74, were surveyed in 28 countries around the world.
When asked if they had made "a lot of changes out of concern about climate change" only 17 percent answered yes. India had the highest percentage of the countries shown in the survey report, with 42 percent responding, yes to the question. Japan had the lowest, with only 2 percent answering yes; 15 percent of Canadians said yes; 12 percent of Americans; 20 percent of South Africans; 11 percent of Britons; 23 percent of Chinese respondents; and 25 percent of Mexicans said yes they have made a lot of changes.
The numbers were vastly better when respondents were asked if they made "a few changes", with 52 percent who said yes.
Globally, 23 percent of respondents said they had made no changes to help fight climate change; Japan had the highest rate of respondents, 47 percent, who said they have made no changes; 25 percent of Canadians responded the same way; 36 percent of Americans; 6 percent of Indians (the lowest of all countries in the survey); 28 percent of Britons; 9 percent of Chinese; and 11 percent of Mexicans said they were doing nothing to help combat climate change.
(Though the survey attempted to weight the results using demographic data to give a more accurate general sample, it's possible the results were skewed due to the over-representation of individuals with higher levels of education in some countries where linguistic and technology barriers might prevent certain demographics from participating.)
The figures show the need, in our increasingly consumer-driven world, to educate people, especially young people whose attitudes around many issues are still being developed. Lifestyles and priorities that will be pursued can either lead youth down the path to a more sustainable way of living, for the betterment of our planet, or they can be influenced by marketing, social trends, media and other forces that place consumerism and individual interests above all else.
Along with the Peel District School Board, the Credit Valley Conservation Authority is also working to educate Peel's youth about the importance of climate action and protecting the environment.
(Alexis Wright/The Pointer)
The UN has emphasized the importance of the role of education through its Sustainable Development Goals. Goal 4 outlines a path to "ensure inclusive and equitable quality education and promote lifelong learning opportunities for all". Target 4.7 sets out a plan to ensure that all learners acquire the necessary knowledge and skills to promote sustainable development by 2030.
"Young people and adults, they need to be taught both to understand the environmental changes they are seeing and will see, but they must also be endowed with the skills and knowledge needed to contribute towards adaptation," Gareth Lavan, policy lead on climate education, green skills and sustainability leadership with the UK government, said during a webinar series on climate change education for social transformation held by UNESCO in 2022.
It is a problem that exists transnationally regardless of the socioeconomic status of the country. Nearing the end of the past year, Learning for A Sustainable Future (LSF) completed a study on the perspective of Canadians toward climate change and education. It surveyed over 4,000 Canadians — students, educators, parents and community members alike — and compared results to a 2019 benchmark survey, also providing advice to support climate learning.
The survey concluded that 61 percent of respondents felt climate change education should be the role of all teachers. However, only one third of educators surveyed feel they have the knowledge and skills to teach about climate change.
In the fight to protect our environment, the education sector is more crucial than ever, as some governments around the world, and right here in Ontario, push destructive policies that will make life more difficult for future generations. When the provincial government rammed through Bill 23 late last year, it dismantled the jurisdiction of conservation authorities, prohibiting them from commenting on development applications, using "pollution" or "conservation of land" as reasons to block developments, and made other changes that hindered their jurisdiction. One area for conservation authorities that was not affected was their continued commitment to provide outreach and education.
Increasingly, they are turning to outreach as a way to better educate the general population to promote environmental stewardship, beyond the organizations mandated to do so.
Last year the Toronto and Region Conservation Authority released Minimum Access Standards that recommended to school boards a base level of education students should receive on topics involving nature and the health of our environment, whose well being impacts every single facet of life. The Minimum Access Standards were one of five recommendations from an Outdoor Education Task Force that was composed of school board trustees and TRCA board members.
"One of the principles of TRCA's learning is that you can't do this in the classroom," Darryl Gray, Director of Education and Training at the TRCA, told The Pointer last year. "There's a real benefit to teaching about natural science conservation, the environment within the natural environment itself."
For the past 15 years, through collaboration with the TRCA, the Peel District School Board (PDSB) has participated in EcoSchools Canada. The EcoSchools Canada program offers certification for elementary and high schools to focus on climate change education. EcoSchools focus on particular aspects of environmental sustainability including wetlands, the use of microplastics and urban-nature relationships. The TRCA supports Peel EcoSchools by providing education and training to teachers as well as overseeing field trips and outdoor education requirements.
Proper education and certification is something educators are increasingly seeking. The LSF study found that, while a growing majority of educators would like to include climate change education in their classrooms, 64 percent of respondents say they need professional development to learn how to teach effectively on this complex topic. This is compared to 50 percent of educators who said the same in 2019.
A Sustainable Future (LSF) survey concluded that 61 percent of respondents felt climate change education should be the role of all teachers.
(Alexis Wright/The Pointer)
"Working in collaboration with the schools, we continuously update, customize and introduce initiatives under Peel EcoSchools program based on their needs," a spokesperson for the PDSB told The Pointer in an email statement. "We have also produced numerous resources for educators and schools through the program."
Peel EcoSchools is unique in Ontario as it receives funding from the Region of Peel in partnership with the TRCA. In their budget presentation to the Region of Peel in early February, the TRCA made it clear they would be continuing an investment into the EcoSchools program.
Aside from the EcoSchools program, which certifies select schools across the board, PDSB is making headway in enhancing aspects of the Ontario curriculum to incorporate more climate change learning.
In 2009, the government of Ontario released its policy framework for environmental education in schools. It represents work that is locally relevant, culturally appropriate and enhances global understanding.
"The framework is intended to ensure that all students will have opportunities to learn and to engage in participative leadership. Environmental education must address the particular needs of students as they relate to cultural background, language, gender, ability, and other aspects of diversity," the report detailed. "The future of environmental solutions ultimately rests with students. Today's students will shape the world of tomorrow."
Regardless of the arguably outdated provincial policy framework, PDSB has taken the initiative to advance climate change education within its schools. One of the aspects the board tries to focus on is the connection between climate change and Indigenous knowledge.
"The UN Sustainable Development Goals grounds the work on climate change for many teachers in PDSB," the board spokesperson said. "For example, in Grade 9 Geography, students study the relationship between human activities and the physical environment and follow an inquiry process to research how environmental changes affect plants and animals. The sustainable development goals directly correlate to the Ontario Curriculum, but also our commitment in PDSB to honour our obligations to the Treaty land on which we reside and to understand that everything on the land is connected— the people, land, water, and animals."
Many Peel schools are creating lessons based on the Sustainable Development Goals, many of which apply to climate change.
PDSB provides professional learning to science teachers to help them develop lesson plans on climate change and encourage students to think critically about these topics. They also receive specific lessons on how Black and Indigenous populations are disproportionately impacted by climate change.
On top of climate change education, through the EcoSchools certification, PDSB is working to implement greener practices into its schools and develop a more sustainable infrastructure to minimize its own carbon footprint.
---
Email: [email protected]
Twitter: @rachelnadia_
---
COVID-19 is impacting all Canadians. At a time when vital public information is needed by everyone, The Pointer has taken down our paywall on all stories relating to the pandemic and those of public interest to ensure every resident of Brampton and Mississauga has access to the facts. For those who are able, we encourage you to consider a subscription. This will help us report on important public interest issues the community needs to know about now more than ever. You can register for a 30-day free trial HERE. Thereafter, The Pointer will charge $10 a month and you can cancel any time right on the website. Thank you
Submit a correction about this story