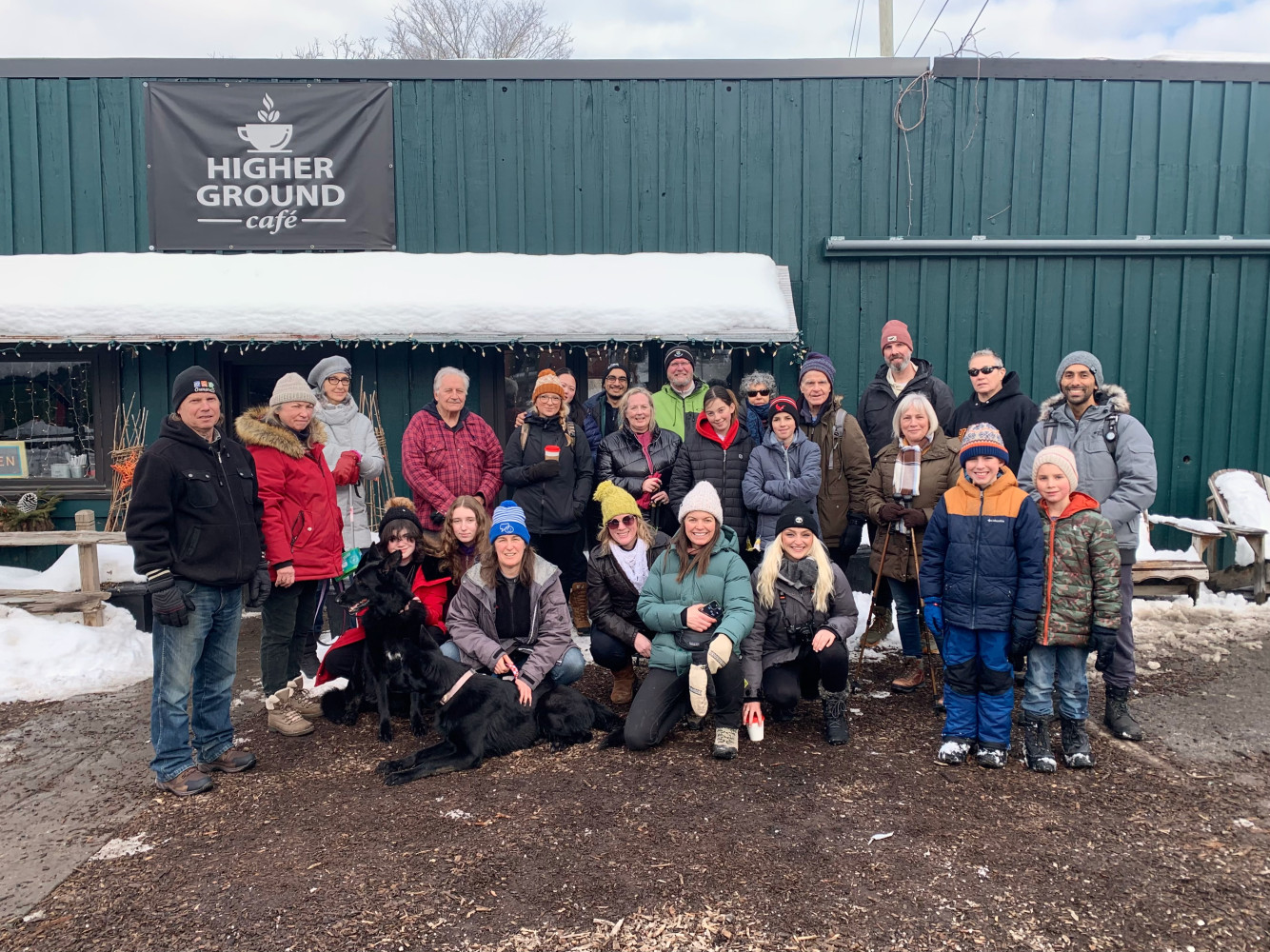 Submitted
Second annual 'Walk of Reflection' honours Jenni Le Forestier and her respect for Indigenous life
Alexis Wright knew Jenni Le Forestier since 2020 and became a close personal friend.
---
Reflection.
A simple word with profound meaning.
Using the time to reflect on ourselves, our histories and impact—personally and collectively—can have the power to change our world.
Understandably, many people live a life focussed on their immediate surroundings, children, family, friends and their broader social circle.
Others, like Jenni, feel spiritually linked with a much wider sense of attachment, to all that shapes our existence.
She was always searching for that spiritual connection.
When, through her studies, she came across the writings of Indigenous scholars Jenni felt that profound connection: this is it; Indigenous peoples have known the right way of doing things and they always have. She wanted to live a life that brought all of that back to the forefront, after centuries of "unchecked extraction" that has tried to wipe away everything Indigenous peoples have protected for millenia.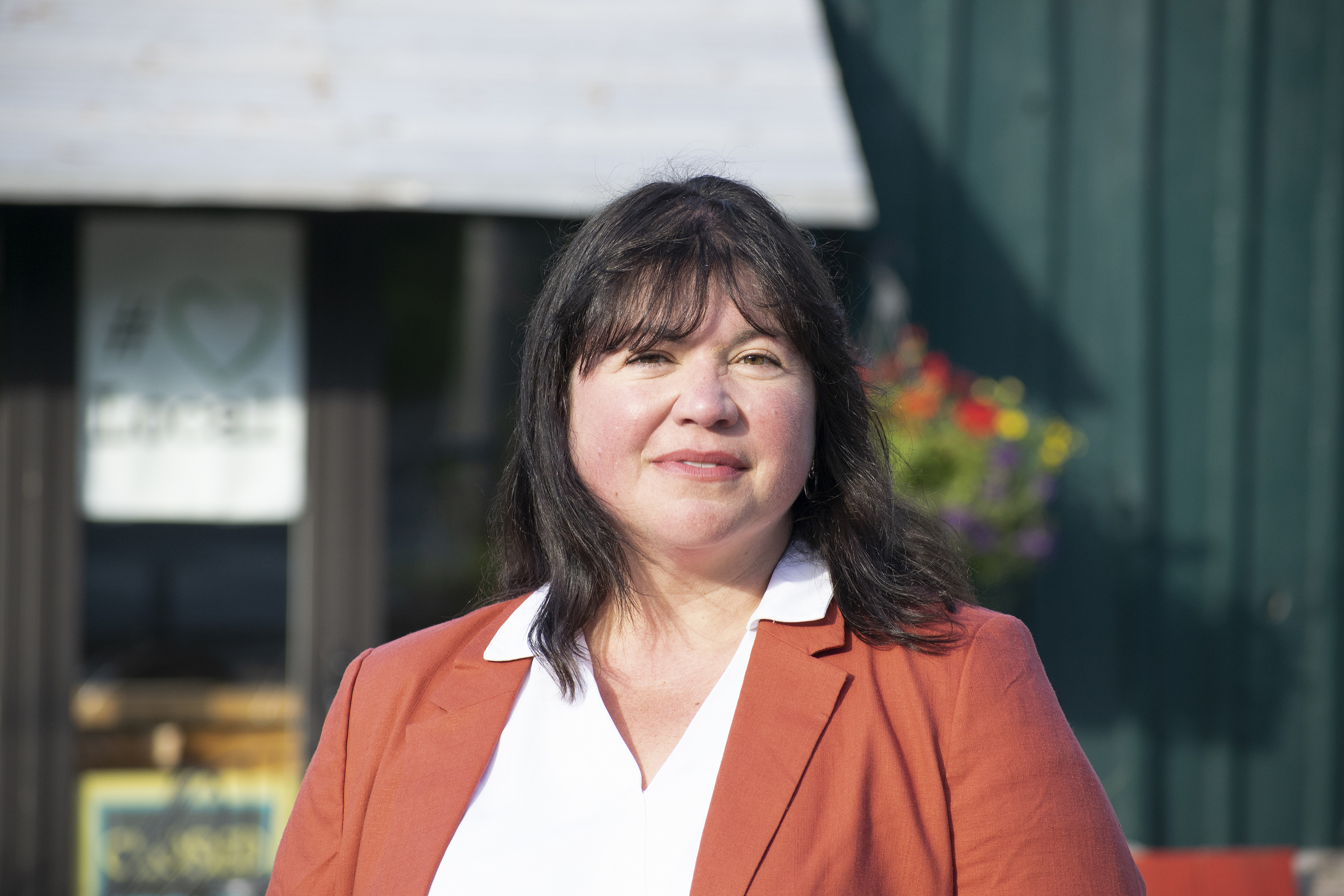 Jenni Le Forestier
(Alexis Wright/The Pointer)
Many think in years or decades, Jenni—like the Indigenous way of life that inspired her—thought about eternity. Earth is not something humans should destroy for a brief period of fun.
When we look back on how our actions impact the world around us, we have a chance to make better informed decisions in the future. This philosophy is a vital feature of Indigenous Peoples way of living.
Jenni saw the emptiness that comes with a life without reflection.
After deliberating on how to proceed respectfully and without appropriation, Stacey Mortimer, Ann Seymour, and the late Jenni Le Forestier organized the first Walk of Reflection in February 2022.
They sought direction from the Mississaugas of the Credit First Nation (MCFN) on how to proceed without appropriating, in a way that not only respects Indigenous knowledge, but uses it at the centre to shape what they do.
"We decided to call this the Walk of Reflection because it's not about one cause, or one species, or one river," Mortimer said to the group. "We were trying to figure out how to make this a walk that wasn't reductionist, that didn't take the land and waters and make them about one event and one event only. We've had a lot of conversations about Indigenous world views, about multiple generations, and the intergenerational trauma of the people and of the water and of the lands."

The Seventh Generation Principle is from the Great Binding Law: the founding document of the ancient Haudenosaunee Confederacy—the oldest living democracy on Earth—to think of the seven generations coming after and remember the seven generations who came before.
Law, society and nature are equal partners and each plays an important role for the Haudenosaunee.
"'How do we properly partner with our treaty partners? How do we respect Indigenous sovereignty, how do we invoke real reconciliation' is what the three of us thought was the only way we are going to truly protect the lands and waters," she said.
The three organizers came to the conclusion that it's more effective to collectively address everything that needs attention rather than splitting off into smaller groups to support individual causes.
"Yes, we're land holders here today, but this land has been here for millenia and no one is respecting the water, so why not acknowledge that?" the late Le Forestier asked. "We didn't want to appropriate any kind of rituals that would be from First Nations, Inuit, or Metis, so we thought 'let's start to have this conversation and do a walk where we can reflect on what this actually means for this land— not for us, but for the land and the river itself."
"That's really what started it."
On a very snowy Groundhog Day in 2022, residents trekked along the West Credit River to talk about what they could do to ensure all watersheds are protected and treated with respect.
(Submitted)
"It snowed so much that day, it was beautiful."
"It really was just a quiet walk, and it was only the first. We're talking about doing it again," she said.
Unfortunately, Jenni Le Forestier passed away from cancer in December after a short but fierce fight with the disease at the age of 48.
She inspired so many. Known widely as a 'force', anyone who spoke to her walked away knowing more or felt more at ease with what troubles were occupying their minds. Because of the deep impact she and her passion brought to those around her, a second annual walk was organized in her memory.
"Jenni had such a love for animals, for nature, and for her family. It's really nice to be able to come together," Laura Campbell said to the group. Both her and Le Forestier ran as provincial and federal candidates respectively for the Dufferin–Caledon Green Party.
They weren't just co-workers, they were close friends.
"Jenni died this last year, and it's a way to honour the space that we're in, and as a reminder of why we're doing what we're doing. I couldn't think of a better day. We have wonderful weather."
The walk took place in Belfountain, a hamlet of Caledon that Le Forestier lived and worked in, and fought tirelessly for.
Nearly 30 residents came together to honour Jenni Le Forestier and to continue the work she was so passionate about. Part way through the walk, at a point in the route by the river, the group held a moment of silence in her memory.
(Alexis Wright/The Pointer)
"This is not her celebration of life but rather an opportunity for us to get together, think about her, hold her in our hearts. To remember why she did it, and why we have to carry on doing the work," Campbell said.
Le Forestier continued her work as long as she could, including starting the plans for the walk in 2023.
"We have plans to meet with Nancy Rowe from MCFN to talk about other things we can maybe do, so that it's more of a partnership rather than us imposing anything," she said.
Rowe was invited on a canoe by residents of Belfountain who followed routes rowed by the Mississaugas and their ancestors for thousands of years.
The original name of the river commonly known as the Credit is Missinnihe, meaning 'trusting creek' in Eastern Ojibwe. For hundreds of years it was used as a transportation system between white settlers who purchased pelts from Indigenous Peoples, hence the name 'credit'.
(Alexis Wright/The Pointer)
"The conversations around Indigenous partnership, where they were in 2015 to where they are today, we're making movement. Don't give up on that," Mortimer said.
"We're trying to bring awareness to this area. It's not about our entitlement always, this land is really precious. There is a reason why it's a UNESCO world biosphere reserve and there is a reason why I keep saying that — it's important," Le Forestier said in 2022.
"They have been subject to the traumas of unchecked extraction and development for generations. It is a time to reflect on how to bring them to a point where they can heal – that is the least we can do," she said, repeating a statement originally made by Deb McGregor from Indigenous Women, Water Justice and Zaagidowin (Love) published in Canadian Women Studies Journal.
"These aren't my ideas. They're Indigenous ways of knowing," Mortimer said to the group after the walk. "The multiple generations of trauma to the land and waters is a concept that has come from McGregor, she's Anishinaabek from Whitefish First Nations near Manitoulin Island. She's also at Osgoode Law School as a [professor], cross appointed to advise the Environmental Studies at York, and has founded the Indigenous Environmental Justice Project. That's how the trauma to the lands and waters became connected [to the walk], was through her and her writing."
The group, each with a unique connection to Jenni Le Forestier, met at Higher Ground Cafe and walked two kilometres along a pre-planned route.
(Submitted)
"We have to continue. For our children, for the future, but primarily for Jenni. She would be so happy to see us here. I hope we can all get together and continue doing this every year and the group will grow," Campbell said.
"The tone of this walk is exactly what Jenni would have wanted," Seymour said.
"Thank you for coming to the second annual Walk of Reflection."
A gofundme has been set up to go toward her daughter's education in memory of Jenni Le Forestier.
---
Email: [email protected]
Twitter: @lextoinfinity
---
COVID-19 is impacting all Canadians. At a time when vital public information is needed by everyone, The Pointer has taken down our paywall on all stories relating to the pandemic and those of public interest to ensure every resident of Brampton and Mississauga has access to the facts. For those who are able, we encourage you to consider a subscription. This will help us report on important public interest issues the community needs to know about now more than ever. You can register for a 30-day free trial HERE. Thereafter, The Pointer will charge $10 a month and you can cancel any time right on the website. Thank you
Submit a correction about this story