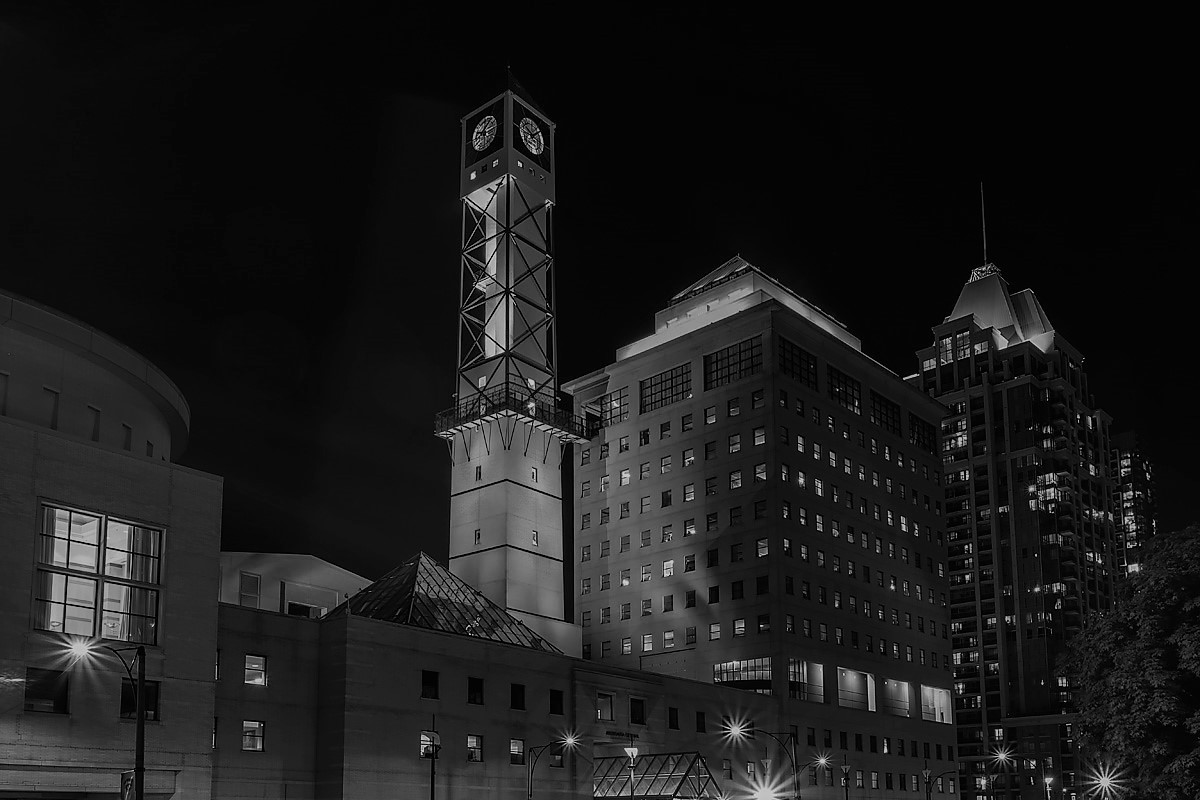 City of Mississauga
City employees left shocked by lay-offs ahead of the holidays as Mississauga shifts emergency dispatch services to private firm
Fifteen emergency dispatchers for the City of Mississauga have been dismissed just before the Christmas holidays.
On December 6, CUPE 66 emergency dispatchers, one full-time and fourteen part-time staffers, for the City were told they were immediately being laid off, as a company using a call centre in Kingston, took over their role on the same day.
What was thought to be a pre-Christmas gathering left employees, some of whom have dedicated decades to the City, wondering "what just happened?" according to a CUPE member who declined to use their name for fear of reprisal, but whose identity has been confirmed by The Pointer. The former employee said there was no warning. The news came midway into a shift and moments later they were escorted from the building.
"I think the only word I could use in that room was shock, just utter shock. We couldn't say anything because our tongues were tied. We had no idea that was going to happen," the now former staffer said. "It just left everybody in a lurch wondering, 'what's the next move, what are we going to do?'"
The emergency dispatch unit, housed within the City's transportation and works department, took high-priority calls from residents routed via 311. Staff then coordinated the City field officers' response using protocols for a variety of urgent situations ranging from threats posed by wild animals in city parks to potentially dangerous obstructions on city streets. The dispatchers would also take direct calls from City Councillors to address resident complaints relating to infrastructure repair, animal services, parking control and other pressing matters.
Marc Xuereb, who represents CUPE Local 66, said the employees and the Union were all surprised by the City's snap decision to lay off the 15 employees and contract out their work.
"We were not consulted at all, nor was there any serious discussion of how the parties could work together to resolve the service disruption issue," he said. "The issue is the City's moral stance in laying off workers weeks before Christmas and spinning a problem into an excuse to privatize a service that will undoubtedly deliver poorer services to Mississauga residents."
The workers said the unexpected layoffs seemed particularly harsh as the group of workers — predominantly women -– had strived to provide critical support to residents often in emergency situations.
In an email shared with The Pointer, Helen Noehammer, director of works operations and maintenance for the City, confirmed a report regarding the new business model, using outsourced workers, was brought to City Council's general committee in June, during a closed door, in camera session, and approved by Council later that same month.
"We have no instructions to waive privilege over any in-camera discussions and cannot share any additional details," she said, adding "I can advise you that the procurement for dispatch services was a competitive process but was not a public process."
The "competitive procurement process" involved inviting several organizations that provide external answering services to respond to a request for proposals. With council's approval, the process was carried out confidentially, requiring council to waive the requirements of the City's Procurement Bylaw for a publicly advertised tendering process, given the nature of the services that were being requested, the City explained in a subsequent email to The Pointer. The City would provide no further explanation about why the procurement had to be handled confidentially, as municipal bidding contests are supposed to be a public process to ensure transparency and fairness in the use of taxpayer funds.
Zaid Noorsumar, a spokesperson for CUPE, said the general sentiment from the dispatchers is surprise, frustration and dissatisfaction.
"They had no idea that this was in the works," Noorsumar said. "Despite the fact that City Council had made their decision all the way back in June, the workers were not informed until December 6, so they were caught off guard for sure."
Since senior staff knew of the change in service delivery, the CUPE member and former dispatcher questions why employees were not warned sooner. If the City had given notice when seasonal jobs were available it would have helped them find employment elsewhere.
"There was no sense of camaraderie, no sense of any humanity then we got escorted (out of) the building. To me, it's like we were downsized to nothing.
"This is a job where people have put in a lot of time," the former employee explained. "It's a 24/7 operation, so there's a lot of people that work a lot of Christmases and worked a lot of holidays and so for them to just say three weeks before 'that's it, the whole department's gone' just puts a damper on everything. You can't really be cheery."
Fred Hahn, president of CUPE Ontario, called the decision a "shameful move" by the City of Mississauga to terminate contracts of workers just weeks before the holidays.
"This is an appalling way to deliver public services. Instead of consulting the workers and finding a solution that would work for both parties, the City of Mississauga's management made the outrageous decision to fire them and contract out their jobs," he said. "These are dedicated City workers who have shown great commitment to their fellow residents, and this is a disgraceful way to treat them."
Dispatchers for the City of Mississauga handling calls for things like wild animals and obstructions on city streets were left shocked after the sudden loss of their jobs to a private firm.
(The Pointer files)
Many of the employees were under the impression they would be coming back to work after the holidays and heading into negotiations before signing another contract for the new year.
"There were all these talks about the future," the CUPE member said. "There was never any talk that there wouldn't be one so it is literally like a rug just got pulled out from under you."
In a brief speech to City workers, management cited 20 overnight shifts that had gone unfilled in the past year as the rationalization behind the "business decision" to outsource the 15 jobs.
The CUPE member said management should be held responsible for scheduling failures, as they had refused to create more permanent positions to cover shifts in a 24/7 operation.
"A lot of us have dropped family events, social events, to go help out and make sure that things were working. You have workers that would start at 7:45 and not go home till 10 so it's not there's not a lack of people that were willing to come into the office. There was a lack of management skills to lead those people and put them in those positions.
"It's not up to us workers to put someone there. A lot of us are already working 40 hours a week. So where is the responsibility and accountability from management? Why is the team leading the supervisor not at fault here? Why are 15 workers being called out? They didn't have to blame it on us but they went there and to me that's there's no accountability here. To me, that's just so underhanded."
The laid-off dispatchers also questioned the credentials of the private company, Alliance Inc., a firm that will use one of its operations out of Kingston, to match the customer service provided by Mississauga-based workers. These dispatchers were skilled at their jobs and relied on their knowledge of the city and experience to serve residents. Contracting out their jobs to an entirely new group of workers based elsewhere and unfamiliar with local circumstances will worsen service quality, former staffers said.
In a statement, the City said a decision to move to a new service delivery model was made "following careful consideration of several different service models along with the need to be able to consistently and efficiently operate the Dispatch Centre.
"Under the current model, there were numerous occasions where the City was unable to deliver the service and forced to close the call lines due to an inability to staff the Dispatch Centre," the statement read.
"While it is always difficult to lay off employees at any of time of year, the City of Mississauga is exceeding the requirements outlined in the Collective Agreement including ensuring additional provisions are made for all affected employees to continue to receive pay for shifts scheduled up to the end of the year and offering professional career management support."
Xuereb, the CUPE 66 representative, noted the City's own mismanagement of the dispatch service is at fault for its "inability to staff" the dispatch centre, which was a 24/7 operation that ran at least five eight-hour shifts every day and had only one permanent full-time employee.
With the remaining 14 employees being part-time, many who also worked full-time hours on top of their already drawn out dispatching hours, Xuereb said it was a challenge to always fill overnight shifts, as staff had other jobs.
"All the City had to do was hire a few more full-time staff with a requirement to work overnight shifts. But it refused to, presumably in a cost-saving effort to reduce the number of people to whom it provided benefits."
Xuereb noted the employees' Collective Agreement contains a provision allowing management to fill in when no employees are available but he said management rarely stepped in, allowing the service quality to decline so it could be used as an excuse to contract out the work.
"The City employed the classic employer privatization playbook: underfund a service to the point that the service quality is noticeably inferior, then contract out the service claiming that will solve the problem," he explained.
The CUPE member who spoke with The Pointer said service quality will take a big hit, with private sector staff in Kingston now replacing those who used to work in the hub of the operation.
"To me, I don't even think there's the potential to [give] that level of customer service in a call centre or answering/messaging centre service. There is no [personal connection. It's] a call centre for city problems and if you're not inside the city, and you're not familiar with the residents, the bylaws, the animals here, the areas. I don't see how you can provide that same customer service."
Without immediate access to a central dispatcher within the city under the new delivery service model and the lack of extensive knowledge of the city's geography and layout, the CUPE member anticipates response times to emergencies will slow.
"I don't see how there's going to be that same sense of urgency or customer service now. It is just a loss of service to the City of Mississauga workers as well as the residents that, to me, is pretty important."
Correction: A previous version of this article referred to Alliance Inc. as an American company. The firm is located in Kingston, Ontario.
---
Email: [email protected]
Twitter: @mcpaigepeacock
---
COVID-19 is impacting all Canadians. At a time when vital public information is needed by everyone, The Pointer has taken down our paywall on all stories relating to the pandemic and those of public interest to ensure every resident of Brampton and Mississauga has access to the facts. For those who are able, we encourage you to consider a subscription. This will help us report on important public interest issues the community needs to know about now more than ever. You can register for a 30-day free trial HERE. Thereafter, The Pointer will charge $10 a month and you can cancel any time right on the website. Thank you
Submit a correction about this story