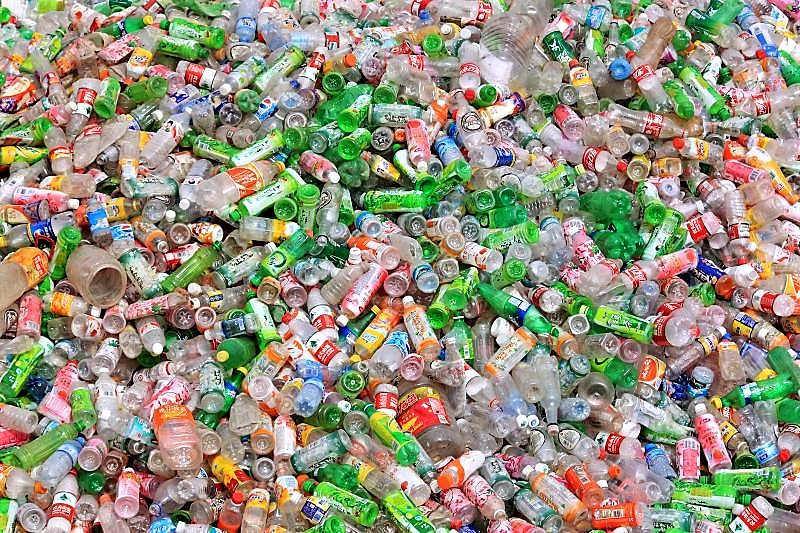 Flickr
Plastic threatens our environment; what governments need to do
Since the 1950s, the production and use of plastic has increased faster than any other material, transforming the way we think and feel about everyday items. It is in our electronics, our vehicles, our food and drink containers, computers and phones, throughout our homes and even our clothes. Imagine a world without plastic. It's impossible.
In our pandemic world, plastic became even more popular.
The international organization Oceana, which is dedicated to protecting the world's oceans, reported last month that the Coca-Cola company increased its plastic packaging by almost nine percent, or 579 million pounds, from 2020 to 2021.
This is the opposite direction companies need to move in, to reduce carbon emissions (plastic is made from oil or natural gas) and to prevent more and more plastic from entering into our oceans, which are being decimated due to the chemical alteration caused by mass plastic pollution as small particles constantly enter our water systems (there are 51 trillion microscopic pieces of plastic in our oceans, which weigh 269,000 tons).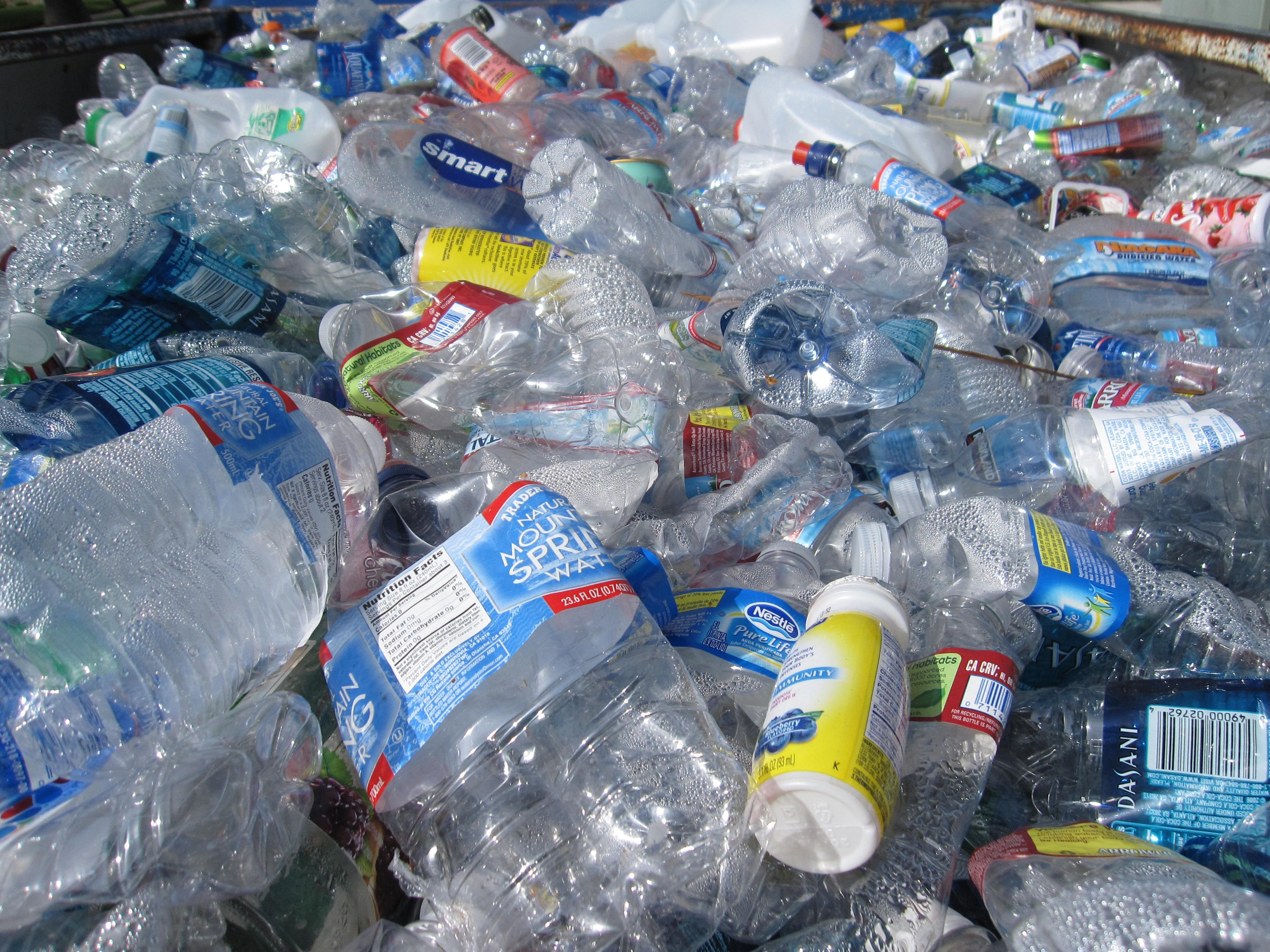 Despite the knowledge that plastic causes immense harm to the environment, production and use among many large corporations has been increasing in recent years.
(Tanvi Sharma/Unsplash)
Many people take items like plastic food containers and utensils for granted—easy to grab, convenient to store and then tossed away when the food is finished. Plastic containers used for storage, according to a study by the National Zero Waste Council based in Vancouver, can reduce food loss and waste by over 30 percent. We all know the benefits of plastic, but finding a balance is what advocates are asking governments and the private sector to do.
For example, in hospitals and medical offices instruments are packaged in plastic to remain sterilized. Without plastic in these crucial settings, routine medical and dental procedures could result in the spread of bacteria, triggering more emergency procedures alongside expensive medical treatments.
The Global Commitment Progress Report 2022 was released earlier in the year by the Ellen MacArthur Foundation, in association with the UN Environment Programme. It monitors international progress on the reduction of plastic use.
"Driven by the goal of tackling plastic pollution at its source, through the Global Commitment and Plastic Pact network, more than 1,000 businesses, governments, and other organisations have united behind a common vision of a circular economy for plastic, in which it never becomes waste," the report declares.
"Signatories to the Global Commitment, which together account for more than 20% of the plastic packaging market, have set ambitious 2025 targets to help realise that common vision. This fourth annual progress report looks at how the signatories are faring against these targets."
There was good news… and bad.
"As a group, brands and retailers have significantly increased their total plastic packaging use (+4.3%) in 2021 vs 2020. This increase has outpaced progress on recycled content, leading to a 2.5% increase in their use of virgin plastic compared to 2020, which is back to similar levels as 2018."
The pandemic has played a big part in this troubling trend.
"Signatories that were most hit by the pandemic restrictions in 2020, such as some fashion brands and on-the-go restaurants, had significantly higher sales — and therefore increased use of plastic packaging — in 2021. This increase also contributed, to a small extent, to the lack of virgin plastic use reduction in 2021."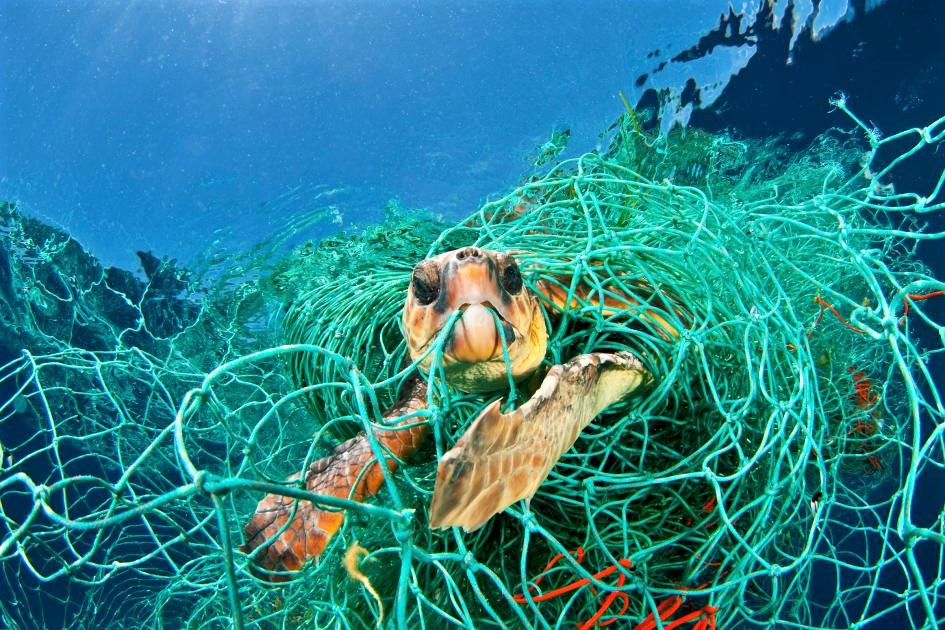 Sea turtles face increased risks due to widespread plastic pollution in major bodies of water.
(WWF)
Viral videos have circulated of turtles with plastic straws caught in their noses or birds caught in plastic soda casings. In Canada, about 29,000 tonnes of plastic end up in sensitive spaces such as the Great Lakes each year. Another 3.3 million tonnes is thrown out. Less than one tenth of the plastic discarded is actually recycled. According to the Rochester Institute of Technology, approximately 22 million pounds of plastic pollution end up in the Great Lakes every year. Surface water concentration of plastics in the Great Lakes, currently sitting at 1.2 million particles per kilometer, are some of the highest in the world, higher than the concentration in the North Pacific "garbage patch", a notorious collection of plastic pollution floating in the world's largest ocean.
"Carbon dioxide is listed as a toxic substance, obviously, because it's a greenhouse gas and lots of other chemicals," Karen Wirsig, Plastics Program Manager at Environmental Defence, said. "And so the federal government did a science assessment and said, 'Yes, plastic pollution is killing wildlife and harming habitats,' and so it does rise to the level of assessment that needs to be listed as toxic under the Canadian Environmental Protection Act."
In 2018, it was decided that provincial governments should extend producer responsibility programs in order to deal with plastic waste since they are the level of government responsible for waste management. In the meantime, the federal government announced that it would follow other nations, including Kenya, Rwanda, several countries in Latin America and many countries across the European Union, in banning single use plastics.
The first part of Canada's single use plastics ban will come into effect at the end of this year and will include the manufacture and import for sale in Canada of checkout bags, cutlery, foodservice ware, stir sticks and some types of straws. But, according to the prohibition timeline, it will take until December of 2025 for all bans to be in place.
New data from Statistics Canada show that some progress has been made prior to the implementation of the bans. The survey on households from 2019 to 2021, taken every two years, found the number of Canadians using plastic straws is decreasing and those using their own reusable grocery bags is increasing.
In 2019, 23 percent of Canadians reported using a plastic straw at least once a week. In 2021, that number decreased slightly to 20 percent. Three years ago 43 percent of Canadians said they always used their reusable grocery bags when shopping, a number that climbed to 51 percent last year.
But according to Wirsig, the incoming bans do not go far enough toward solving the plastic problem.
"You can't deal with plastic pollution just by addressing the waste problem, you actually have to confront the beginning of the lifecycle of plastic," she said. "We have to have more reduction strategies. The bans are good to start for reduction, but we need more reduction of harmful plastics and we need a focus on reuse. This is really a place where all of Canada has fallen down on any requirements for reuse of packaging and products."
Canada has declared the target of achieving zero plastic waste by 2030. Wirsig said this is not possible.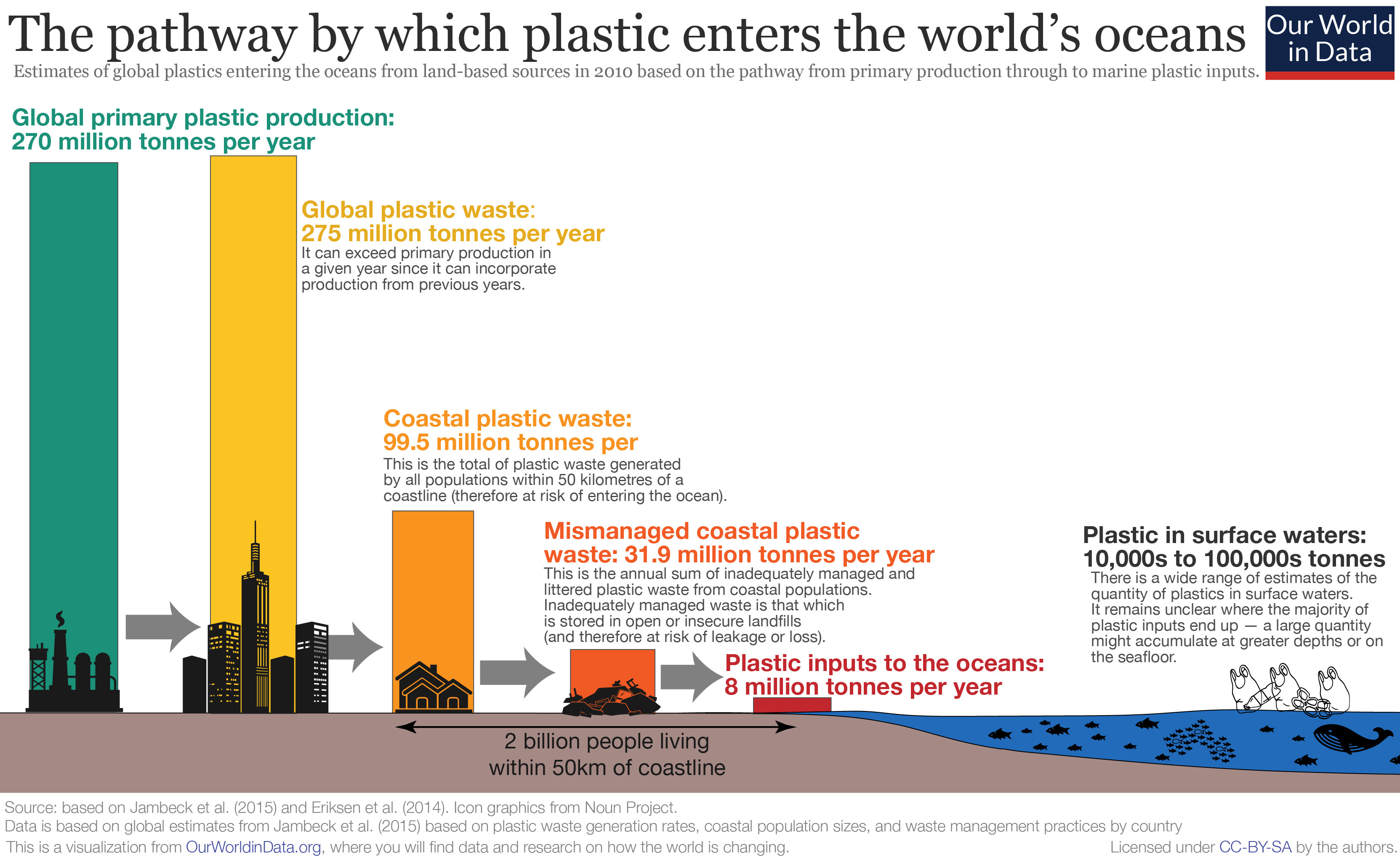 Plastic enters the oceans through a variety of ways, causing extensive damage to aquatic ecosystems.
(Our World in Data)
The impact of the bans put in place by the federal government will be relatively small. With all bans in place by 2025, Wirsig said this will only decrease plastic waste by about five percent. Environmental Defence estimates that if the only bans put in place are the ones that have already been announced, Canada will still have up to two million tonnes of plastic packaging waste alone in 2030.
In September, the organization published a scathing report, entitled Recycling Failure, along with a report card that shows the federal government cannot rely on provincial waste management policy to solve the plastic pollution problem. Only two provinces received a passing grade; British Columbia (C) and Prince Edward Island (D+). The remaining provinces and all the territories received failing grades.
The report card is based on six categories: residential waste, non-residential waste, beverage containers, residual product containers, farm and large film, and transparency and reliability. Ontario received an A for residual product containers. Its next highest grade was a C and it received two Fs, a D and a D+ for a total failing grade.
Globally, about 17 billion pounds of plastic leaks into oceans, lakes and other bodies of water and systems each year from land-based sources, much of it from landfills. It's the equivalent of about one garbage truck of plastic every minute.
In Ontario, the waste sector is currently responsible for six percent of total greenhouse gas emissions. It is forecasted that Ontario will need 16 new or expanded landfills by 2050 if no progress is made in resource recovery and waste reduction, further increasing the amount of greenhouse gas emissions.
But even if all provinces upgraded to the most ambitious waste management systems, Environmental Defence predicts Canada would still miss its overall target by about 1 million tonnes of plastic waste.
"The federal government can't leave it at the bans and a recycled content requirement and think it's done, this will not get us to zero plastic waste," Wirsig said.
One of the major gaps highlighted by Environmental Defence is the lack of policy surrounding waste from businesses. Quebec is the only province that plans to put forward a mandate that requires businesses to recycle their waste by 2030. It is also the only jurisdiction that has proposed recycling targets.
"That's a huge gap," Wirsig said. "The waste generated at and by businesses directly is more than half of plastic waste in Canada."
Another problem at the provincial level is the lack of reliable information and targets when it comes to plastic waste. British Columbia, Quebec and Ontario are the only provinces that have plans in place to measure their recycling systems and determine the amount that is collected, sorted and sent for recycling.
Wirsig said there is still much the federal government also needs to do.
"The first very concrete step is to create the fund that was promised in the [federal] election, a $100 million fund, and devote it to scaling up existing local reuse services and building new local reused services where they don't exist," she said. "The low hanging fruit is obviously takeout containers. There, all kinds of interesting things are happening with refilling and pre-filling grocery containers, for example. So there's lots of room for the federal government to move on this."
At the local level, Toronto has shown what other municipalities can do. Early in the year the municipality reported 85 million takeaway food containers and 39 million single-use cups are being used by households each year. A group of restaurant owners became part of a pilot program that uses the Inwit app, which allows customers to order food using reusable containers, including non-plastics that can be returned to the restaurant.
Inwit describes itself on its website: "Seven years ago, we were not aware of the adverse effects of our own choices. We became environmentalists by accident, and it was because of single-use plastics that we started to understand and take action. We know firsthand that people who are not taking climate action today are not evil or don't care. They are just like us seven years ago; waiting for their moment of inspiration.
We believe that reusing in the takeout industry can become the gateway to inspire more people to embark on their own sustainability journey."
The company calls on citizens, businesses and governments to take action.
"The Inwit community is on the front lines of tackling climate change, inspiring more people, more companies, and our government to put people and the planet first beyond profit and convenience — not only because it's the right thing to do, but because the stakes are high, we want to leave the world [in which we] lived in better conditions to our kids, our nephews, nieces — and their kids' kids."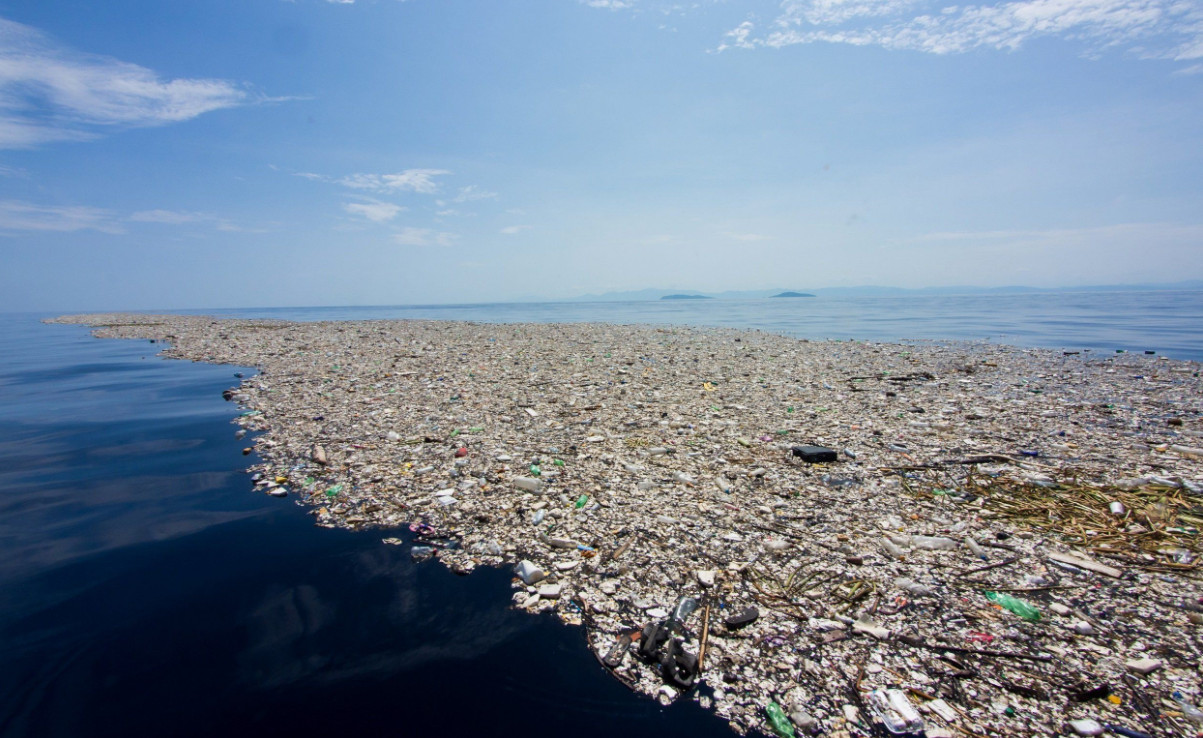 A plastic island in the Pacific Ocean. The largest one is the size of Texas.
(Flickr)
In other consumer areas, people can transition to goods made from other materials such as wood, silicone or metal, but the solution to plastic pollution is not the elimination of plastic entirely, experts acknowledge. Plastic will continue to play a crucial role in our society and will continue to drive technological advancements. For example, plastic is increasingly being used in cars and other vehicles as a lightweight alternative to metals, helping drive the production of lower emissions vehicles.
"I think what it really means is we use plastic where it is socially useful and necessary," Wirsig said. "But so the question is, what happens to that plastic at the end of life? When you're wanting to decommission the vehicle, what happens to the plastic?"
In recognition of this need for a shift in the way we think about plastic, the Chemistry Industry Association of Canada (CIAC) launched the Save Plastic campaign.
"You may not realize just how important plastics are in our daily life, from life-saving medical materials, to the playgrounds that populate our parks. When produced and used responsibly, plastic becomes a fundamental resource in a modern and sustainable future," reads the campaign website.
The CIAC represents plastic industry leaders and proposes an advancement to their circular economy targets set in 2018. By 2030, the industry is expected to recycle or recover 100 percent of plastic packaging. By 2040, 100 percent of plastic packaging is to be reused, recycled or recovered.
In order to help keep plastic waste out of the natural environment, the CIAC promotes a circular economic approach. A circular economy goes beyond recycling. The goal is not just to design for better end-of-life recovery, but to minimize the use of raw materials and energy through a restorative system.
All levels of government have a role to play in this type of economy. Wirsig alluded to municipalities in British Columbia that have taken a lead on best practices for common plastic items.
Most of the initiatives are focussed on the food industry. Vancouver has implemented a 25 cent fee on takeout cups and Edmonton has passed a bylaw that as of next year will require reusable cups for dine-in at all food establishments.
"I think that's going to spur those restaurants to consider how they can set up systems, because what we're seeing is you need these systems to be widely accessible, convenient and affordable," Wirsig said.
In working toward a circular economy, the Region of Peel has set the target of a 75 percent waste divergence rate by 2034. This will see 75 percent of waste rerouted away from landfills and reused or recycled in any way possible. Currently the Region has a divergence rate of 50 percent, 14 percent of which is diverted by blue box recycling alone.
The Region is faring better than Ontario which had few policies put in place to meet its divergence goals. In 2004, the province set a goal of a 60 percent waste diversion rate by 2008. It fell far short; as of 2018 (most recent data available), the diversion rate of waste in Ontario was 29 percent, just shy of half of the goal, ten years after the target date.
Since the utter failure, the province has set three interim goals: a 30 percent diversion rate by 2020, 50 percent by 2030 and 80 percent by 2050.
The Region of Peel has its own ambitious plan.
Erwin Pascual, Manager of Waste Planning at the Region of Peel, said the Region supports the federal target of zero plastic waste by 2030. He emphasized the Region's work in advocating for extended producer responsibility, support for single-use plastic bans and recycled content targets.
The Region has implemented several pilot programs to reduce waste of all kinds such as curbside and residential, building, clothing and textile collection services, a pick up service for household hazardous waste and electronics waste, as well as trials for various methods of enforcing proper participation in Peel's blue bin recycling and green organics collection programs.
"A key focus of Peel Region's promotion and education efforts is to create awareness and inform residents of all ages the benefits of practicing the 3Rs," Pascual wrote in an email. "This includes reducing how much waste is generated in the first place (which often includes plastic), reusing and repurposing items, and recycling where and when we can."
The responsibility to end the plastic problem is on all levels of government, business and industry… and, ultimately, all of us.
---
Email: [email protected]
Twitter: @rachelnadia_
---
COVID-19 is impacting all Canadians. At a time when vital public information is needed by everyone, The Pointer has taken down our paywall on all stories relating to the pandemic and those of public interest to ensure every resident of Brampton and Mississauga has access to the facts. For those who are able, we encourage you to consider a subscription. This will help us report on important public interest issues the community needs to know about now more than ever. You can register for a 30-day free trial HERE. Thereafter, The Pointer will charge $10 a month and you can cancel any time right on the website. Thank you
Submit a correction about this story