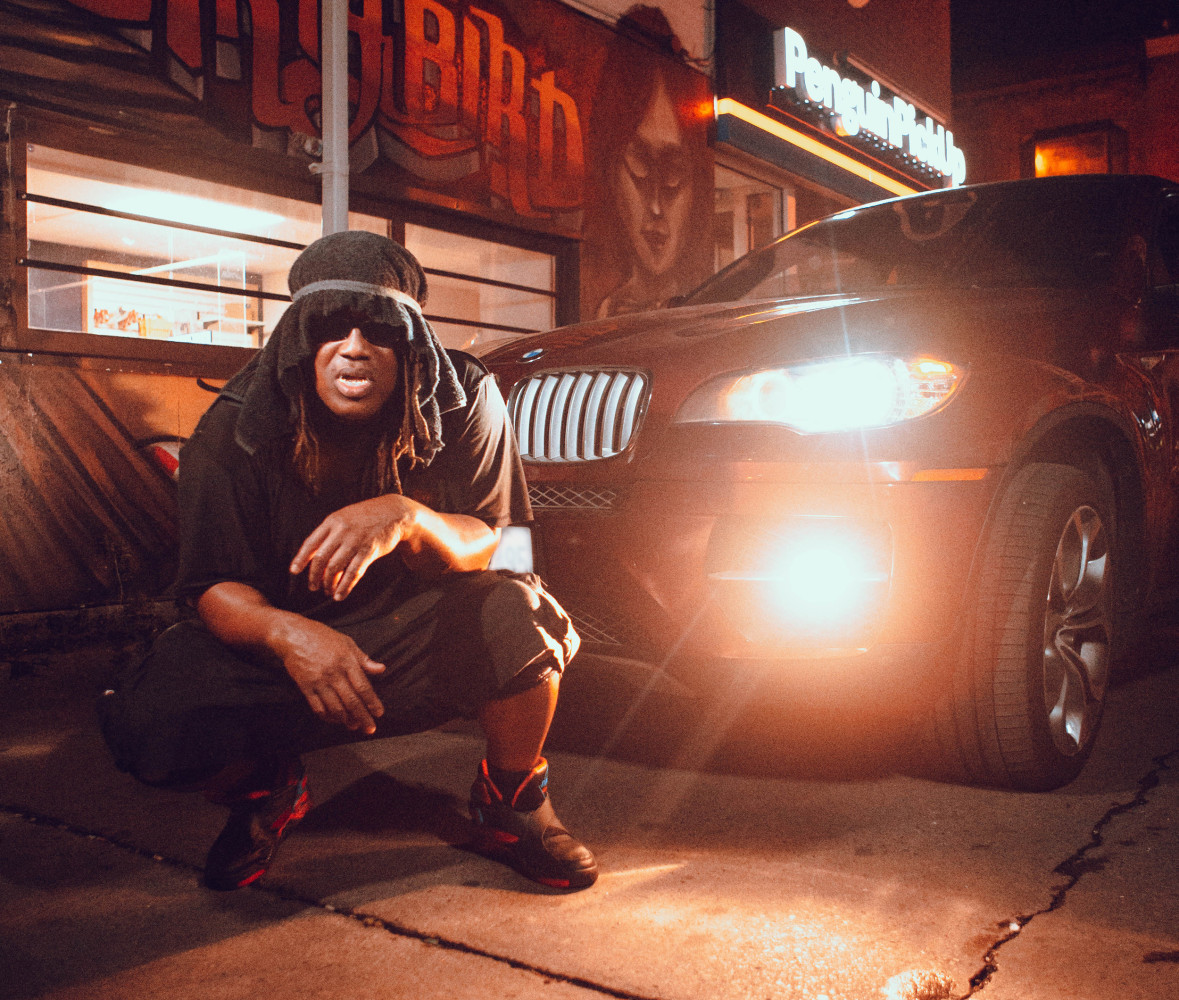 Submitted
Mississauga rapper Avalanche the Architect's treatment by the justice system exposes lack of accountability
In 1954, a Quebec blacksmith was found guilty of murder after a jury ruled he brutally killed a man with an axe during a botched robbery.
The man, Ovila Boucher, appealed the murder conviction—which in Canada at the time would have seen him dangling from the hangman's noose—noting the evidence against him was circumstantial, and the jury was improperly swayed by an over-zealous Crown attorney who shared his personal opinion that Boucher was guilty.
The appeal went all the way to Canada's top court, and in a ruling that is cited to this day as foundational in outlining the role of Crown attorneys in the judicial process, the Supreme Court ruled the prosecutor had "exceeded his duty" by using "inflammatory and vindictive" language in his address to the jury. Boucher's conviction was overturned and he was granted a new trial.
"It cannot be overemphasized that the purpose of a criminal prosecution is not to obtain a conviction; it is to lay before a jury what the Crown considers to be credible evidence relevant to what is alleged to be a crime," the Supreme Court ruling stated. "The role of prosecutor excludes any notion of winning or losing; his function is a matter of public duty than which in civil life there can be none charged with greater responsibility."
The historic decision was referenced by Ontario's former attorney general Michael Bryant in a 2005 preamble to Ontario's Crown Policy Manual—the document that outlines the roles and responsibilities of Crown attorneys in the province and guides them in decision making when handling their cases.
Bryant stated: "In many respects, the role of the Crown is a cornerstone of the criminal justice system."
The language in this preamble was softened sometime over the last 15 years: the 2021 version states, "When exercised fairly and impartially, prosecutorial discretion is an essential component of the criminal justice system."
In Ontario's adversarial court system, there are defence attorneys representing those accused of crimes, and there are Crown attorneys, agents of the attorney general, tasked with prosecuting the accused. Fair and impartial action on behalf of Crown attorneys is paramount to ensuring the protection of Canadians under the Charter of Rights and Freedoms, particularly the right to a fair trial.
But beneath the customary black robes, Crown attorneys are only people, and people make mistakes. Boucher was granted a new trial because a Crown made a mistake. The Crown in that case was not the first to err while on duty, and he wasn't the last. An investigation by The Toronto Star in 2014 found instances of Crown attorneys involved in wrongdoing inside and outside the courtroom, including cases of sexual assault, assault and threatening witnesses.
But trying to determine just how often prosecutors make mistakes, or how many complaints are lodged against them, is next to impossible in Ontario. Despite the foundational role these individuals play in our judicial system, there is a shocking lack of accountability in place to manage and track potential wrongdoing.
Ontario does not monitor and catalog complaints against Crown attorneys, and the Province was unable to provide the number of complaints filed over the last 5 years when asked by The Pointer.
The lack of a centralized database to track the conduct of Crown attorneys makes it near impossible for the government to identify potentially problematic behaviour or identify trends that could be indicators of significant misconduct.
Questions have also been raised about the process in place when complaints are filed, and whether the system—which sees Crown attorneys investigating their colleagues—is designed to achieve accountability or maintain the status quo.
Mississauga rapper Darren John, also known as Avalanche the Architect, says a Crown attorney is responsible for key evidence going missing in his 2013 trial that ultimately saw him convicted for uttering threats in connection to his lyrics.
He says the Province and police admit the evidence is nowhere to be found, yet John says nobody has stepped up to explain what happened to it, or take the blame for what he calls a "textbook abuse of process" case.
During the trial, Sonia Harry, John's former music promoter who brought the complaint against him that led to charges, referenced messages John allegedly sent over Facebook to multiple people where he allegedly called her a "rat" and a "whore" and said she slept with club owners.
John was acquitted on the more serious charges of criminal harassment and threatening death but was found guilty of the lesser charge for uttering a threat in his song, Got Yourself a Gun, after the Crown argued its lyrics specifically targeted Harry after the pair had a falling out.
Harry testified that she shared the messages with the Crown. John, who denies making the statements, never received a copy of the alleged messages. When he raised the issue at trial in 2014, the judge informed him that he should write a letter to the Crown requesting the disclosure be shared, which he did, a request that was confirmed by a detective involved in the case. Yet, John still did not receive the messages. When he attempted to raise the issue again at trial, it was dismissed and the case moved forward toward John's eventual lone conviction on the lesser charge. The alleged messages were heard by the judge and testimony about them was allowed, which could have influenced the decision, despite the Crown's failure to produce any evidence that the messages existed.
Darren John, who raps under the name Avalanche the Architect, alleges the Crown attorneys office is refusing to take his complaints about lost or destroyed evidence seriously.
(Submitted)
Although there would be no jail time, John, who had no prior criminal record, appealed almost immediately and has continued to fight the single conviction through the courts. His appeal to the Supreme Court of Canada to review his case was denied earlier this year.
It wasn't until early May of this year that John learned the disclosure in question, critical to the case, had in fact been shared with the Crown's office in June of 2014 and then reportedly passed on to a lawyer who had previously represented John but was no longer on the case. It's unclear why the disclosure was not made to John himself, despite the Crown attorney in the case knowing John was representing himself at the time.
The lawyer who was sent the disclosure was removed from the case in April 2014, months before the disclosure was given to him. To date, that evidence has not been found and John has been unable to make arguments against it because the Crown failed to provide it to him.
In an agreed statement of facts submitted as part of his appeal to the Supreme Court, counsel for the Attorney General of Ontario, writes that numerous attempts have been made to locate the missing evidence, which included emails between Harry and a detective in the case. Those efforts have not been successful.
The agreed facts state that notification was sent to John's former lawyer, but the package was never picked up. From there, it's unclear what happened to the evidence. Efforts were made several times throughout September, October and December of 2020 to locate it, but nothing was found.
"Toronto Police advised that the officer in charge of the case retired in 2018. An officer at 32 Division was unable to find the disclosure or emails in the TPS file, but could see confirmation that the package had been sent to the Crown's office," the statement of facts reads.
John believes this is the crux of his case. If the key piece of evidence cannot be found, it should not have been allowed to help make the Crown's case against him, John argues.
A key element to ensuring the fairness of any trial is the sharing of disclosure. Defendants at trial and their lawyers have the legal right to review and cross-examine all of the evidence used against them. It is a fundamental feature of the justice system. A key player in this exchange of information is the Crown attorney.
Ontario's Crown Policy Manual, when referencing the sharing of disclosure, states: "The Prosecutor must provide to the accused all information in her possession relating to the charges against the accused unless it is clearly irrelevant."
It continues: "Any information that points to either guilt or innocence that could be used by the accused in meeting the case for the prosecution, advancing a defence, or otherwise determining how to conduct a defence must be disclosed. The Prosecutor's duty to disclose is ongoing throughout the trial and appeal process and continues after those processes have concluded."
In his complaint filed with the Toronto Region Crown Attorney's Office, John alleges this right that was supposed to be afforded to him was breached, and the Crown attorney during his trial, Henry Poon, should be held accountable.
"I believe Henry Poon destroyed the disclosure as it was the only thing from the file missing and the only thing from the file I argued the most about receiving," John alleges in his complaint.
In an emailed response to his complaint sent in July, Simon Heeney, Counsel for the Office of the Director of Crown Operations—Toronto Region, stated John's complaint had been investigated and no wrongdoing was found.
"We have reviewed your case in detail and are confident that Mr. Henry Poon acted appropriately and professionally throughout his involvement with your prosecution," the brief email to John states.
There was no explanation of what was investigated, how it was determined that Poon behaved appropriately or how he failed to secure the evidence that was crucial to John.
According to the Policy Manual, a member of the public must make their complaint in writing to the Director of the Crown Attorney's office where the Crown in question is employed, and the matter is dealt with internally. There is no public report released, and as mentioned, no database to track such complaints or investigations.
"All Crown Prosecutors in the province of Ontario are subject to the Rules of Professional Conduct of the Law Society of Ontario," states Maher Abdurahman, a spokesperson for the Ministry of the Attorney General. "The Law Society of Ontario may receive and investigate a complaint about any lawyer who is a member, including Crown Prosecutors."
According to The Star's 2014 investigation, of the 2,200 disciplinary hearings held by the Law Society over the prior 23 years, only 9 involved Crown attorneys.
It's unclear why such a critical part of the judicial system is allowed to operate with such limited oversight and transparency to the public. By contrast, police have a number of mechanisms in place to handle complaints or potential wrongdoing, like the Special Investigations Unit (SIU) which investigates incidents when a member of the public is harmed during an interaction with police—all of their reports are made public—and the Office of the Independent Police Review Director (OIPRD), which investigates complaints against officers made by members of the public. No similar, impartial system exists for Crown attorneys.
"Only with proper oversight can the public have confidence in our justice system and those who administer it," Anthony Moustacalis, past president of the Criminal Lawyers Association, told The Star in 2014.
Current CLA president Daniel Brown declined to comment.
This lack of oversight around Ontario's Crown attorneys has also been raised by the province's auditor general. In a 2014 follow-up audit of the Criminal Law Division of the Ministry of the Attorney General, the AG stated that when it came to analyzing the work of Crown attorneys "the Division made little use of data to analyze the relative workload, efficiency and effectiveness of its Crown attorneys. Instead, it relied more on informal oversight by senior staff at each of the 54 Crown attorney offices."
"We had reported the same issue in 1993 and we stated again in 2012 that we continued to believe the Division would benefit from having information systems to provide it with reliable data on prosecutors' workloads, the outcomes of prosecutions, the average time it takes to resolve charges, and other key performance indicators, at the level of both local offices and individual Crown attorneys. We reported that the Division could also make better use of information on court activities that is already available, until it completed the development of its own information systems."
No such system has been created.
It was not the first time evidence has gone missing in a case involving John.
In a remarkable 2017 exchange in front of an Ontario Court of Justice judge, for a separate case involving a different matter that John was successful in (he has shared with The Pointer documents that show police have unsuccessfully brought forward charges against him for a variety of reasons dozens and dozens of times—the finding of guilt for uttering a threat in his lyric is the only conviction against John).
The judge in that case exclaimed—"Wow. Wow," after hearing a key email John had sent as evidence to a police officer for the case, had been destroyed according to the constable. Another key piece of evidence that was with police in the case was also lost or destroyed and the judge, clearly disturbed by conduct that trampled on John's constitutional right to a fair hearing, advised that he should highlight the destruction of evidence later in the trial process. John was eventually successful in the matter, as he has been in dozens of other interactions where police have tried to pursue complaints against him, only to have John fight back.
Darren John has repeatedly called out misconduct in Ontario's justice system and instances of discrimination against him.
(Submitted)
The Pointer has reviewed official documents highlighting dozens of examples where complaints against John were either dropped, charges were abandoned or cases were won by the rapper, who for years has spoken out against what he describes as systemic racial profiling against him and sweeping bias in the criminal justice system.
For his case involving the lone conviction, in March of 2018, John was before Justice Michael Quigley, asking to be granted legal assistance for his appeal on the conviction of uttering threats. Quigley was supposed to only deal with the issue of legal aid for the appeal, to determine if John was deserving of assistance. Justice Quigley denied John's application for a variety of reasons, saying that the appeal as a whole was without merit and that John was misrepresenting his financial situation.
"Not only is the appeal frivolous and utterly devoid of merit, but there is no public interest served in having this appeal proceed when the plain goal is largely to permit Mr. John to pursue a costly and time consuming game, and to then seek a Pyrrhic victory on questions that are inconsequential," Justice Quigley wrote — a reference to the fact that he was sentenced to probation and there was no jail time associated with the decision, other than two days of pre-trial custody.
Quigley, clearly overstepping his duties, strayed into the case itself, writing in his decision on financial aid that he wasn't surprised by John's initial conviction. "The threatening language of some of his songs is littered with strong and overtly violent references to guns and killing people, with a 'black macho' kind of flavour," the ruling said.
Additionally, Quigley appeared to take particular interest in photographs on John's website, even though they were not part of the evidence presented in court, claiming the website "records and attests to Mr. John's association and friendships with black celebrities from sports and music."
Quigley was forced to apologize after John filed a complaint to the Canadian Judicial Council (CJC), questioning why Quigley used the description "Black macho kind of flavour" and singled out "Black celebrities". John wanted to know why Quigley had so overtly introduced race into his decision, making disturbingly negative associations with Black individuals and behaviour, and why he strayed so far away from what the judge's singular focus was supposed to be.
The apology to John stated: "Justice Quigley reviewed your complaint and advised he did not intend to make any comment that could be perceived as racist… Justice Quigley regrets using the phrase he did and, in retrospect, acknowledges he could have chosen his words more carefully and with a higher degree of sensitivity," the CJC wrote.
The Crown's particularly adverse relationship with John throughout the case was highlighted in his appeal of the financial aid decision by Quigley.
In appealing Quigley's decision, John appeared before Justice Ann Molloy, who had much stronger words for the way he was treated by Quigley, stating that prejudice on Quigley's part may have come through in his ruling.
"I'm deeply troubled by the conclusions of Justice Quigley," Molloy said in court. "Negative findings about Mr. John's character and misrepresentations to the court may have effected the assessment of whether there's any merit to the appeal."
During that court appearance, Crown attorney Cara Sweeney continued to defend Quigley's decision, despite admitting that she, too, found some of the judge's conduct "troubling."
"We don't have all the materials that were before Justice Quigley, clearly," she said. "I think it's a leap and unfair to Justice Quigley to say that he made these findings without a proper evidentiary basis."
However, Justice Molloy argued on behalf of John, pointing out that Quigley's stance that John was misrepresenting his financial position in order to get legal aid was based on untrue information.
Quigley had based part of his ruling on the assumption that John already paid $7,400 for previous court transcripts and maintained a "sophisticated" website for his rap career — two things that suggested he had the financial ability to pay for a lawyer. However, the transcript cost had been paid for by the court, not the rapper, and his website costs, John testified, were "very small" using the "Blogger" online platform. Quigley, inexplicably, misrepresented the source of the $7,400, and didn't bother to confirm that use of the "Blogger" platform was inexpensive, which John stated in his submissions.
The Crown, represented by Sweeney, tried to undermine John, also failing to properly assess evidence of his financial situation.
Molloy agreed the description of John's website by Quigley was "not the case at all."
"I understand that his financial situation now is no different than it was before Justice Quigley, but Justice Quigley made his decision based on evidence that either didn't exist or was improperly accessed by him, and he jumped to conclusions," Molloy continued. "He's entitled to appeal; that's his right. If he doesn't have the funds to do that himself, to pay for the transcripts, and let's say I'm satisfied that he does not, then what does that say about access to justice?"
"There is access to justice where there is merit, and in my submission there is no merit to this appeal," Sweeney replied. "I agree with your honour that the findings of Justice Quigley, beyond the acceptance that he was indigent (too poor to pay for a lawyer), are troubling, but in my submission that does not take away that there is no merit to this appeal," Sweeney said.
Justice Molloy ignored the Crown's arguments and sided with John, granting him financial assistance to pursue his appeal.
A judge in another, separate case, against John, involving questionable Crown conduct, also described concern over the way he was treated.
In January 2014, John got a ticket from a Toronto police officer for driving without insurance.
Five years later, the case had yet to go to trial, so he attempted to have the item thrown out based on an unreasonable delay. It's what's called an 11b application, a right protected under the Canadian Charter of Rights and Freedoms.
However, when the case appeared before Justice Sylvia Hudson, things took a turn.
In a court appearance in November 2018, there was an issue with locating certain documentation John had filed as part of his application, and a disagreement with the Crown attorney ensued. During the exchange John suggested there was animosity between the two of them, then he highlighted allegations of domestic abuse against the Crown attorney, saying, "He's been charged for assaulting his wife."
Justice Hudson threatened to call the police to remove John from the courtroom after he made the allegation against the Crown attorney.
"Call them," John replied.
"I see that you are one of those people in society who are not—" Justice Hudson started to respond before being cut off by John.
"I see that you're one of those people," he said.
"All right," Hudson replied.
"So push the button, call them," John said.
"Okay."
"Because I've been sitting here talking calmly."
"Sir."
"Patiently."
"Sir."
"You raise your voice at me," John concluded.
"Sir, listen to me. Listen to me. Listen to me. Because whatever you are going on with, you're only pushing that button further. But I'm not going down your road. So if you're going to push my button, don't try it. Don't even think about it. All right?" Hudson said.
From there, she informed John that his application would need to be refiled, essentially starting the process over from the beginning.
"As the prosecutor rightly said, you have to file to the Attorney General of Canada, because it's a constitutional argument. You have to file to the Attorney General of Ontario because we live in Ontario, and you have to file to the Crown's office," Hudson said. "You understand that, sir? So you have to start all over. You appeal your matter, so you start all over again. You understand what I'm saying?"
John then asked for permission to speak.
"Now you can speak," the justice replied.
Being self-represented, John admitted he was not aware that filing his 11b application would restart the process. Despite that, he alleged the Crown had the documents to move forward with the case.
"They had the transcripts, and the prosecutor carefully danced around the fact that wasn't addressed in my original request," John said. "This is his modus operandi, if they want to use a legal term that he wants to use."
"Okay, I have no idea, I never went to school, so don't use those big words on me," Justice Hudson quipped back sarcastically.
"He's saying now that I'm doing this last minute. It's as simple as this, I have to stand here —"
"All right sir," Hudson said, cutting him off.
"This is — here we go," John said.
"Do what?" Hudson said.
"You're yelling and raising your voice at me, but when you're talking to him (the Crown) you let him ramble on and on and on," John said.
"Sir," Hudson interjected, trying to cut him off.
"And now I feel there's a reasonable apprehension of bias here because I'm talking normally, calmly, and every time you're raising your voice, you're telling me I'm being a baby, you're getting nervous, you're about to press a button," John said. "Because I'm self-represented and you probably don't like the way I look, you feel that maybe — whatever is on your mind — You're choosing to treat me in a hostile manner, as opposed to this person here," John concluded, referencing the Crown attorney.
"And who are you addressing as 'this person here'?" Hudson asked.
"The person I'll point at, I don't know his name," John said, again referencing the Crown attorney.
"Sir, if I ever hear any derogatory words coming out of your mouth anymore, I'm looking at two police officers out there and they have connection to here, and I'm going to have them arrest you," Hudson said.
"For what?" John asked.
"For your behaviour in court."
"What did I say derogatory?"
"'This person here'".
"No, I don't know who he is," John replied.
"So why is he sitting there?" Hudson asked.
"Please don't threaten me. If you want to press the button and tell the police to arrest me, do it. I'll wait here," John replied.
"Please take him out of here before I charge you," Hudson said as the police entered to remove John.
"With what?" John asked.
"With whatever I can find to charge you."
After John then made reference to the way Black people have been treated, historically, the judge made a shocking comment.
"And you are the ones why we are treated the way we are treated," Hudson, who also is Black, shot back.
The case eventually landed before Justice Mara Greene in 2019.
She was surprised by the transcripts of the earlier courtroom exchange.
"(It) makes me very nervous when a case starts like this," she said, reading over the case documents, including the transcripts of John's interaction with Justice Hudson. "I'm just concerned that we, as a system, look so biased against this gentleman."
She described John's treatment in the case as "really troubling" as she read out the transcripts in court.
In particular, Justice Greene highlighted an instance of Justice Hudson clearly belittling John after he mistakenly told her he had received a letter from the Toronto Police Service about the case "last night."
"No, no, no, not last night, yesterday," John had corrected himself.
"Oh … because you said last night." Hudson repeated. "I want to know which post office, I can connect to that one so I can get mail at night."
It wasn't the only exchange that left Justice Greene shaking her head.
"Oh my goodness," she said, reading through the transcript.
John had just finished telling Justice Hudson he would like to have a lawyer represent him in the case but he simply couldn't afford one.
"I was reading the paper the other night, and in the paper they are saying people who represent themselves, want to represent themselves," Justice Hudson had replied. "They always go down the wrong path because they have no concept of the legal aspect in the court."
Eventually Justice Greene decided to toss the whole case out.
"In the few materials that I have found, have read so far, there are a couple instances that suggest some bias against you, and unfairness," Greene said. "And while it may very well be that you're guilty of the offence, given this past, I'm satisfied that it's an appropriate case (John's appeal) and that it would not be in the public interest to prosecute you any further on this."
John told The Pointer that he will not stop challenging the criminal justice system including the Crown if he feels it's warranted. But with so little accountability and oversight of the system, citizens like him are not being protected and their Charter rights can not be upheld.
When asked by The Pointer, the Ministry of the Attorney General admitted it had no indication of how often disclosure goes missing in Ontario courts, and did not provide a detailed explanation of the investigative process undertaken to look into complaints filed by the public against Crown attorneys.
---
Email: [email protected]
Twitter: @JoeljWittnebel
---
COVID-19 is impacting all Canadians. At a time when vital public information is needed by everyone, The Pointer has taken down our paywall on all stories relating to the pandemic and those of public interest to ensure every resident of Brampton and Mississauga has access to the facts. For those who are able, we encourage you to consider a subscription. This will help us report on important public interest issues the community needs to know about now more than ever. You can register for a 30-day free trial HERE. Thereafter, The Pointer will charge $10 a month and you can cancel any time right on the website. Thank you


Submit a correction about this story