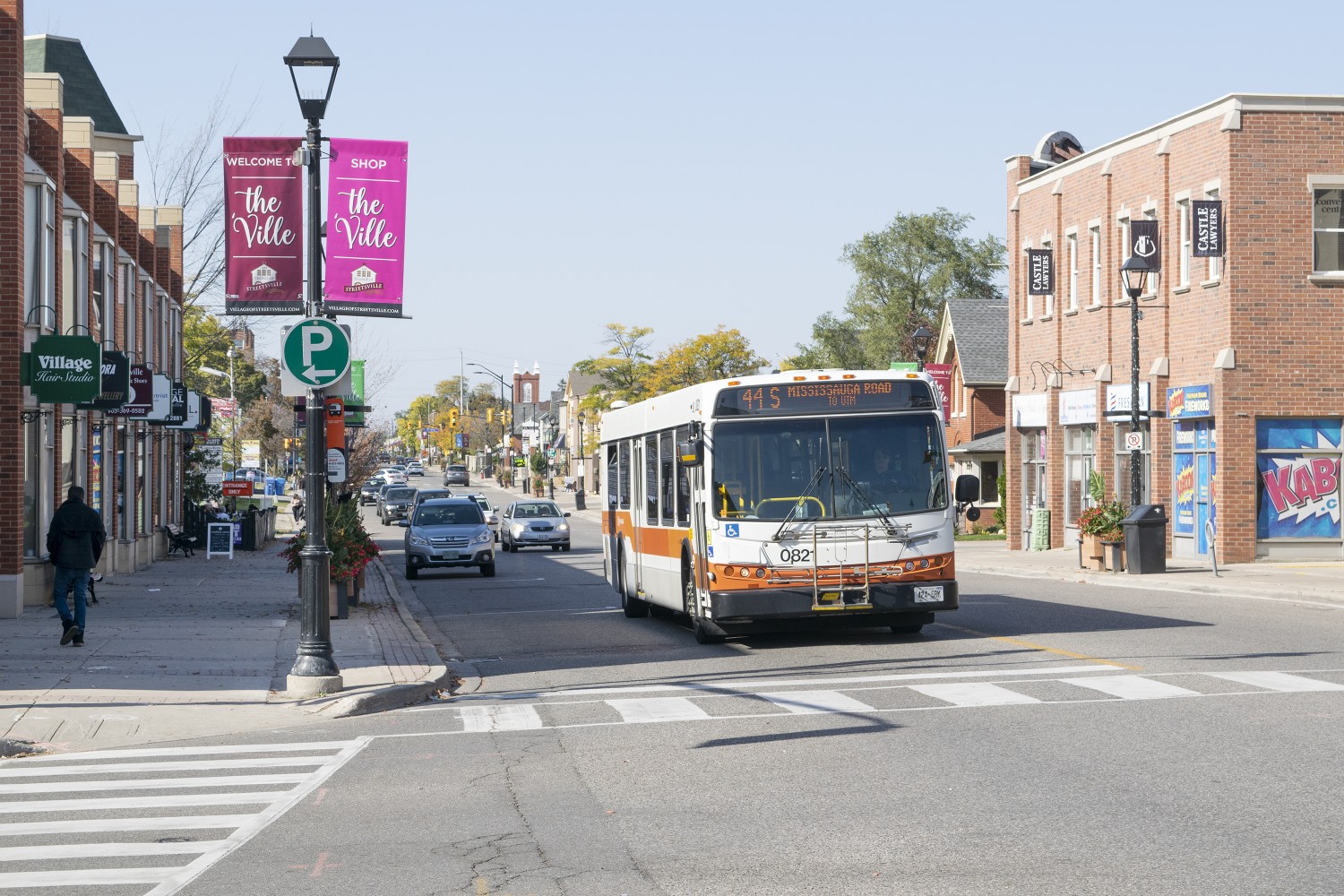 Alexis Wright/The Pointer 
Streetsville candidates vow to protect small businesses, heritage in Mississauga's Ward 11 
The candidate coming in to represent the residents of Mississauga's Ward 11 will face a distinct set of challenges with a unique small business community hit hard by the COVID-19 pandemic. The winner will have to preserve the heritage features of the area, while grappling with questions around transit, crime and other issues facing Streetsville.
Long-time Ward 11 councillor George Carlson has decided to retire from Mississauga's council, creating an opportunity for a new leader to move Streetsville forward.
Carlson announced he would be retiring earlier this year.
Mississauga's Ward 11 is one of three across the city without an incumbent contending for reelection in the October 24 election.
Carlson has been a member of council for 22 years since being elected in 2000. Prior to that, he served as a school board trustee with the Peel District School Board – a position he held for four terms.
Ward 11 encompasses Meadowvale Village, Streetsville and part of Meadowvale Business Park and Central Erin Mills.
As with many communities in Mississauga, issues facing Ward 11 include community safety, traffic calming and affordability.
The ward's distinct character in Meadowvale Village paired with the busy high street of independent small businesses in Streetsville gives the area a unique urban and suburban dynamic.
Traffic, speeding and parking concerns are beginning to require larger efforts around calming and enforcement. Demands for increased transit out to more suburban areas across Ward 11 are also being felt.
While it's been a growing issue for years, crime in parts of Peel in the last year has also taken on another dimension with higher rates of car thefts. Other property crimes have also created increased concern for residents.
Housing affordability and the price of real estate in the small business sector, which is a key driver of economic activity in Streetsville, have also been top of mind for voters.
Termed "The Village in the City," Streetsville is home to the largest number of historic buildings in Mississauga, blending its old heritage with over 300 restaurants, cafes, pubs and shops.
The heritage of the village remains intact through a balance of historical preservation alongside modern-day retail shops and services.
The next Ward 11 councillor will have to take over from Carlson's careful stewardship of heritage in the area, while also protecting small businesses as rising pressures from urbanization in a post-pandemic world spread into Streetsville.
Those vying to represent Ward 11 include:
Brad Butt, who comes into the race with previous political experience as a former MP for Mississauga-Streetsville.
Butt was officially endorsed by Carlson, who wrote in a statement, "Brad Butt has the experience and the energy to be an excellent councillor. Brad is hard-working, caring and sensible. He will do a great job for all of us."
In a statement on his website, Butt writes he hopes to continue Carlson's strong representation of the community.
"We are in very challenging times in the City of Mississauga as we recover from the COVID pandemic and re-focus on issues like infrastructure, development, transportation, affordable housing and keep property taxes low," reads a statement from Butt on his campaign website.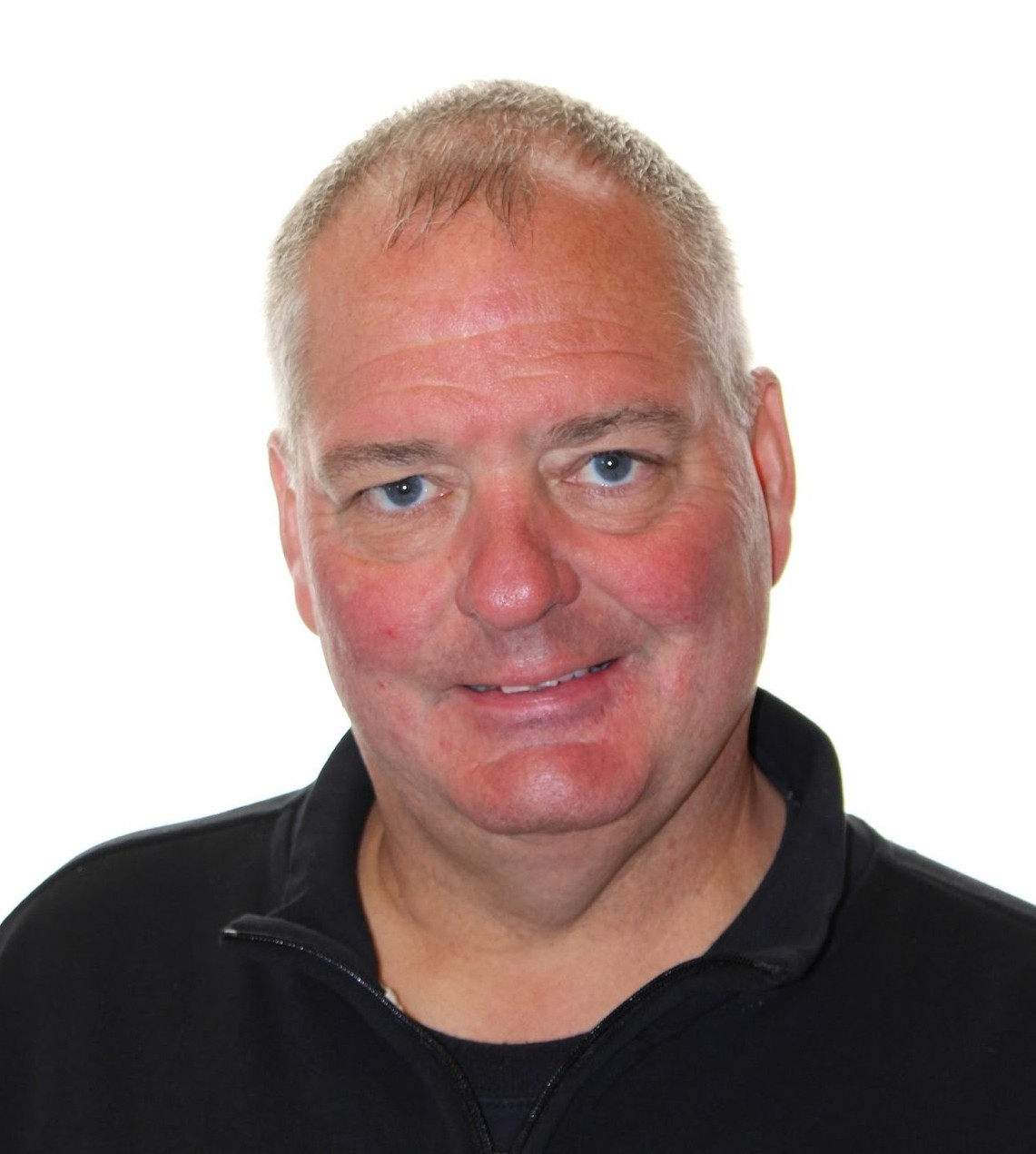 Ward 11 candidate Brad Butt has officially been endorsed by retiring candidate George Carlson, who served on Mississauga's City Council for 22 years.
(Brad Butt/Facebook)
Butt's priorities include increased investments in local infrastructure, keeping property taxes low by sourcing funds from other levels of government, and protecting heritage districts by establishing architectural criteria for infill development – which Ward 11 is a prime location for, he noted.
"Infill development is very important to people, we want to make sure we respect and preserve the character, particularly of our heritage districts in Streetsville and Meadowvale Village," Butt said during The Pointer's Ballot Vox podcast.
His other priorities include community safety, the environment, affordable housing, traffic/transportation and supporting businesses.
Annurag Chawla, a small business owner and real estate broker, refers to himself as "a passionate and action-oriented community leader," on his website.
Annurag Chawla describes himself as "a passionate and action-oriented community leader."
(Annurage Chawla's LinkedIn)
Chawla's priorities include improving traffic safety and crime prevention, ensuring fair taxes and responsible budget management and improving the responsiveness of city officials and staff.
"Annurag has a reputation as someone who works day and night to get things done. His type of fresh thinking and intelligent action plan will produce results for Ward 11," his website reads.
"I take an action-oriented approach to challenges," the website adds. "My global and multicultural experience has given me the ability to think and apply managerial courage. I'm open to new ideas and continuous learning."
Kulbir Gill comes in with an inside perspective on transportation. In addition to owning a small family business for the past 18 years, Gill has also served as a route supervisor and later an operations supervisor for Mississauga Transit – MiWay.
"I registered to run for the Mississauga City council so that I can once again stand up for the residents and small business owners of Mississauga, and to prioritize the issues that directly affect the everyday resident without the politicization and polarization experienced in today's society," Gill states on his website.
Gill's priorities are combating crime, preserving heritage and green spaces, respecting diversity and prioritizing the interests of his constituents over politics.
Candidate Kulbir Gill comes into the municipal race with an inside perspective on Mississauga's transportation.
His mission is to use his career in operations management at MiWay to "focus on efficient use of budgets such that your hard-earned tax dollars are used to cover more, not less, while the services you receive remain reliable and uncompromised.
"I will relentlessly fight for small business owners to ensure their needs are addressed in a timely manner, and that they are fairly treated," Gill states. "Small businesses are the engine of our economy, and the people they employ are the people that matter to the wellbeing of our community."
Imran Hasan has previous municipal campaigning experience. This election marks Hasan's third time running for a position on Mississauga City Council as he strives to make council more diverse to accurately represent a growing multicultural demographic.
"Mississauga is the most dynamic city in Canada and Ward 11 is home to the most diverse demographics in Mississauga," Hasan states on his website. "The voices of all residents and small businesses need to be heard and represented at City Hall."
Imran Hassan is running for the third time for Mississauga's Ward 11 as he strives to make the city's council more diverse.
Prior to 2018, Mississauga's council had no diverse members until Dipika Damerla, a former provincial cabinet minister, was elected to represent Ward 7. Damerla is running for re-election this year.
In a YouTube video during his campaign launch, Hasan listed community safety and well-being as top priorities, along with promoting and supporting small businesses, standing up for seniors and helping to ensure "the future is filled with optimism and hope for our future generations."
No information was publicly available for candidate Brian Rylance.
Kushagr Dutt Sharma is a practicing lawyer and previously served as an advisor and legislative assistant in the Ontario Legislative Assembly.
"With practical experience as a resident and expertise as a legal/policy professional, Kushagr Sharma is the advocate the community deserves," his website states.
Kushagr Dutt Sharm says Mississauga needs immediate action to deal with the city's "unprecedented rise in crime."
Sharma plans to focus on upgrading parks, taking action to deal with unprecedented traffic, reducing crime, reducing red tape and mitigating the rise in property taxes.
"As a former criminal defence lawyer, I have a great understanding of crime in our community," Sharma's website reads. "We need immediate action to deal with the unprecedented rise in crime. I will implement several preventative policies and criminal law theories that will reduce crime by 10 percent."
The Ward 11 candidate states he also plans to reduce traffic by 15 percent, though it is unclear on his website how he plans to achieve those numbers.
Links for candidate websites and social media accounts can be found on Mississauga's election website. Ward 11 candidates can be found here.
---
Email: [email protected]
Twitter: @mcpaigepeacock
---
COVID-19 is impacting all Canadians. At a time when vital public information is needed by everyone, The Pointer has taken down our paywall on all stories relating to the pandemic and those of public interest to ensure every resident of Brampton and Mississauga has access to the facts. For those who are able, we encourage you to consider a subscription. This will help us report on important public interest issues the community needs to know about now more than ever. You can register for a 30-day free trial HERE. Thereafter, The Pointer will charge $10 a month and you can cancel any time right on the website. Thank you
Submit a correction about this story