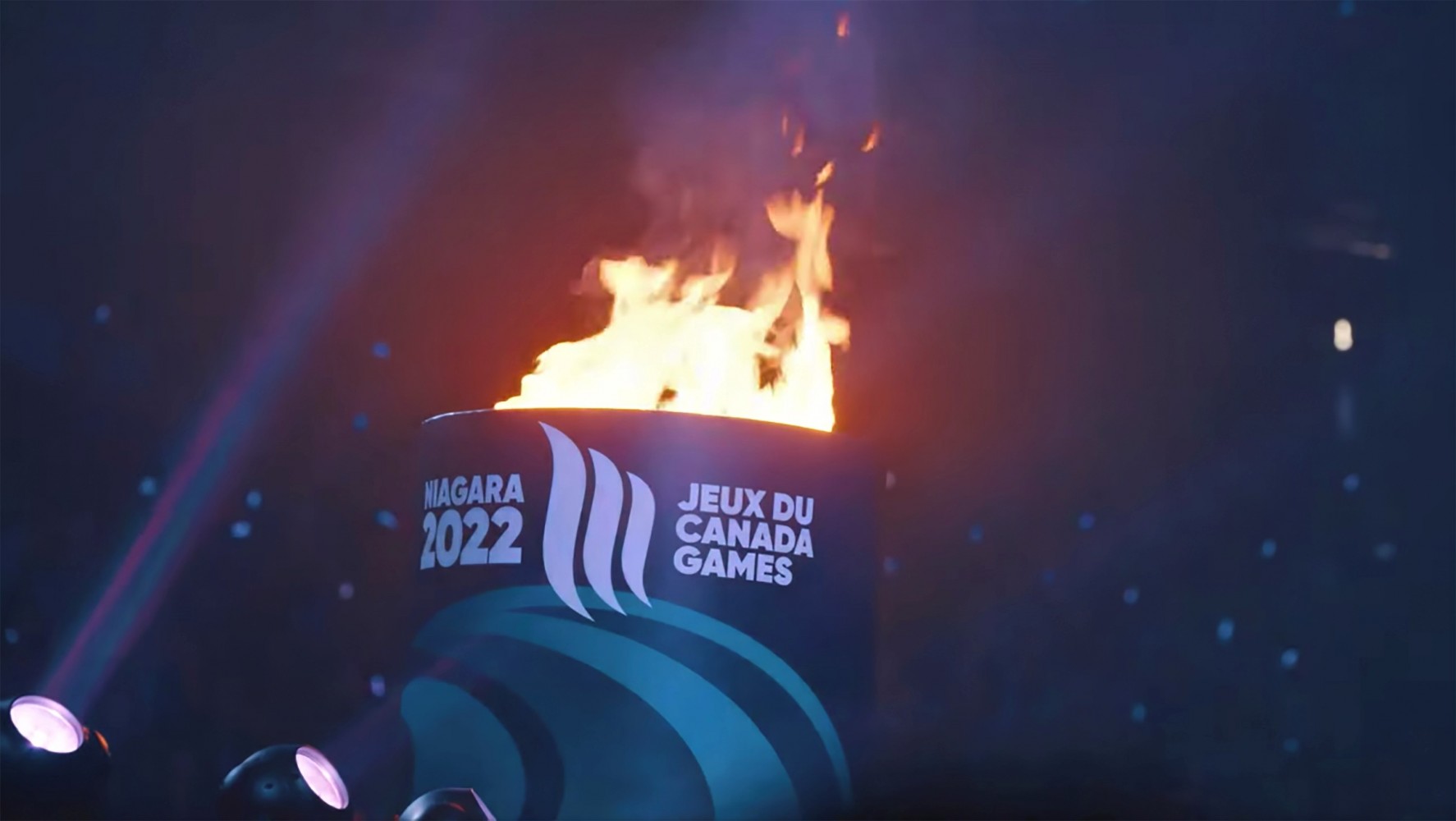 YouTube/Canada Summer Games
'This behaviour is more than enough for us to withdraw our support': Still no answers after Mississaugas of the Credit First Nation withdrew support from Niagara Canada Summer Games
St. Catharines Regional Councillor Laura Ip has asked for a third time for a report from the Canada Summer Games Host Society explaining what transpired leading up to the withdrawal of support from an entire First Nation.
In July, Gimaa (Chief) Stacey LaForme of the Mississaugas of the Credit First Nation (MCFN) put out a public statement giving notice of their withdrawal of support from the Canada Summer Games. LaForme cited reports of disrespect and lateral violence that had occurred towards MCFN youth and staff during the planning of the Games, along with disapproval of the Host Society's use of a consultant regarding indigenous issues rather than contacting all of the indigenous communities involved directly.
Gimaa (Chief) Stacey LaForme
(mncfn.ca)
A multi-level sport event that alternates between summer and winter, the Canada Games is the highest level of national competition for Canadian athletes. The first ever Games was held in 1967 as a centennial event celebrating 100 years since the Dominion of Canada following direct colonial rule for about a century.
Throughout the history of the event, First Nations had been subjected to brutality across the country and mass annexation of lands they had protected for millennia.
In 2022, the Host Staff attempted to make reconciliation a part of the planning of the Games. However, according to Chief Laforme's letter, instead of speaking with Indigenous peoples and communities directly the Host Society used only one consultant – sparking anger throughout the Mississaugas of the Credit First Nation. On top of the disrespect MCFN youth reported during the planning and organization process for the events such as the opening ceremony, LaForme also highlighted lateral violence that had occurred.
The Native Women's Association of Canada states that "as a result of colonialism and patriarchal methods of governing and developing a society, lateral violence is a learned behaviour. This has meant that, due to racism, discrimination, and residential schools; Indigenous people have been forced to stop practicing their traditional teachings of oneness."
(mncfn.ca)
These alarming statements are what led Councillor Ip to initially say in the July 13 Corporate Services Committee (CSC) meeting, "I would like a report on what transpired that resulted in the MCFN cutting all ties with the games, what will be done to repair the relationship, and what steps will be taken to ensure this doesn't happen again and I would like the report to come back to the August 10 CSC meeting. I note that I have asked for a quick turnaround on this because I consider this to be an urgent matter… that needs to be addressed as quickly as possible."
"Given the events that led up to the withdrawal of MCFN have already transpired it shouldn't take long to write that up. If we do in fact take reconciliation seriously, it also shouldn't take long to outline what will be done to repair the relationship and what steps will be taken to ensure it doesn't happen again," Ip said.
St. Catharine's Regional Councillor Laura Ip at the July 13 CSC Meeting
(Niagara Region/YouTube)
During the August 10 meeting, Doug Hamilton, Niagara 2022 Canada Summer Games Board Chair, and Wade Stayzer, a board member who works at Meridian Credit Union outside of the Games, made very brief statements in response to the questions posed by Ip at the previous meeting.
"What I thought I'd do is just give you a very brief summary. And that summary really is the view of an outsider," Hamilton said, mentioning that he didn't 'want to get into the details'.
"Minister St-Onge was here for several days, and has now left, but her staff and several representatives of the federal government are continuing to be here. We meet every day, including earlier this morning, and the feedback that we have received from them on this issue is that, first of all, we are the most inclusive Canada Games ever … we're very pleased to hear that feedback."
It's not clear why Hamilton chose to represent views attributed to MP Pascale St-Onge, the federal minister of Sport and minister responsible for the Economic Development Agency of Canada for the Regions of Quebec, rather than the direct account of the Chief of the First Nation reporting the issues firsthand.
"And second, as some of you will be aware, as part of the planning for the Games an indigenous partnership council was created by the indigeous community and has worked with us to plan their indigenous community involvement in our games. The federal government's view is that this is a best practice that we have now established that is one that they would like to continue going forward," Hamilton said, failing to address what led to the withdrawal of a key First Nation that was supposed to be at the centre of this partnership.
"So we have set the bar on that."
Doug Hamilton (left) and Wade Stayzer making their statements at the August 10 CSC meeting.
(Niagara Region/YouTube)
Ip shared her disapproval of the response from the Host Society at the end of the August 10th meeting, saying the representatives didn't address any of the questions or concerns raised, also mentioning that she wanted the report for the following CSC meeting a month later.
"What we heard was an extremely brief presentation of, in my view, platitudes about what are viewed as successes and neither any recognition of where there may be room for improvement nor how what's happened might impact the Region [of Niagara] and other funders and their relationships or reputations within Indigenous communities," Ip said. "I think one of the errors that was made clear in that very brief presentation we received when it was raised that an indigenous partnership council was created by the indigenous community, singular, when there are in fact several indigenous communities that we recognize in our land acknowledgement at council meetings, and we cannot appropriately engage with those communities if we consider them a monolith. It would be similar to saying, 'hey, Europe; we're recognizing your culture. French, Italian, English; you're all the same."
After the meeting, a member of the CSG Host Society took the time to email Ip expressing their displeasure with her for raising the questions in the first place.
She said the email accused her of not separating her own emotions from the Games, and suggested her questions had caused harm to them and their team 'whilst not offering any acknowledgement that Canada Summer Games may have caused harm to some Indigenous people and communities or to the relationships the Region has with Indigenous communities.'
Todd Harrison, the Commissioner of Corporate Services gave an update from the Games Host Society at the next meeting on September 14.
"I was provided [with an] indication that this information would come in the next month or so," Harrison said.
Councillor Ip then shared what she had said during the meeting in response to the Commissioner on social media. She has been asking for these answers since July 13th, and expressed that it is 'concerning and disappointing' that she has not received any answers as to what transpired between the CSG Host Society and the MCFN.
(Facebook)
"After using more than $30 million of Regional funds, not to mention the funding from other orders of government, including some local area municipalities, you'd think there would be an understanding of the importance of answering questions to a major funder when something happens that could impact relationships and the reputation of that major funder," Ip said.
Niagara Region is one of many funders for the event, as well as federal and other municipal levels of government, along with other supporting bodies.
There have been steps taken by the Region to ensure reconciliation with Indigenous peoples is a constant process and that it continues to move forward.
"Niagara's senior leadership and Council publicly committed to addressing systemic discrimination and anti-Indigenous racism within its institution," Ron Tripp, CAO of Niagara Region, said.
He did not provide a specific timeline for responses from the Host Society to explain what happened that led to the withdrawal of the MCFN, with an action plan to ensure the conduct never happens again. He said information should come forward in the coming weeks.
Tripp offered no specific details of any policy or practice that has been actioned along with approved budget items that would show a true commitment to reconciliation in the region.
He referred vaguely to the government's partnership with First Nations.
"This partnership is working to co-create an Indigenous Action Plan for Niagara Region. This document incorporates recommendations from local Indigenous engagement reports (Creating Our Way Forward and Mno Bmaadziwin), the commitments identified under Niagara Region's Community Safety and Well-Being Plan, and the spirit of the Declaration of Mutual Commitment and Respect signed by Niagara Region Council and the Fort Erie Native Friendship Centre."
A joint round table has been established by Senior leaders from Niagara Region, Niagara Region Police Service, and the Niagara Indigenous Community Executives which continues to meet to discuss important community issues, he said.
Critics inside and outside First Nations have pointed to performative language and meaningless actions that allow governments to claim work is being done, while none of the actual steps toward progress are taken.
The Region did not mention any funding toward programs; no data collection was detailed to measure how internal hiring and promotion of First Nations employees in all of Niagara Region's agencies and every level of government is taking place; no details to show engagement with First Nations around development proposals was offered, despite legislated requirements to do so; measurements to show Treaty obligations are being met were not mentioned; and The Pointer could not determine if human rights legal obligations are being monitored by a human rights office at the Region, or if it even employs a human rights officer or equity and diversity officer.
An advisory committee, which does not have the legislative power of a standing committee, exists to deal with equity and diversity issues but the agendas from the beginning of the year show hardly any work has been done to implement tangible actions supported by proper funding.
Ip voiced frustration over the gap between the claims of action and reality.
"Whilst I appreciate that the Niagara's edition of the Summer games have been called the 'most inclusive ever', it doesn't mean that the Games have made no errors in their attempts to be inclusive," she said.
"It certainly doesn't mean that every community that should have been included, including MCFN who are a treaty partner for this land that we're on, wasn't eventually excluded."
---
Email: [email protected]
Twitter: @lextoinfinity
---
COVID-19 is impacting all Canadians. At a time when vital public information is needed by everyone, The Pointer has taken down our paywall on all stories relating to the pandemic and those of public interest to ensure every resident of Brampton and Mississauga has access to the facts. For those who are able, we encourage you to consider a subscription. This will help us report on important public interest issues the community needs to know about now more than ever. You can register for a 30-day free trial HERE. Thereafter, The Pointer will charge $10 a month and you can cancel any time right on the website. Thank you
Submit a correction about this story