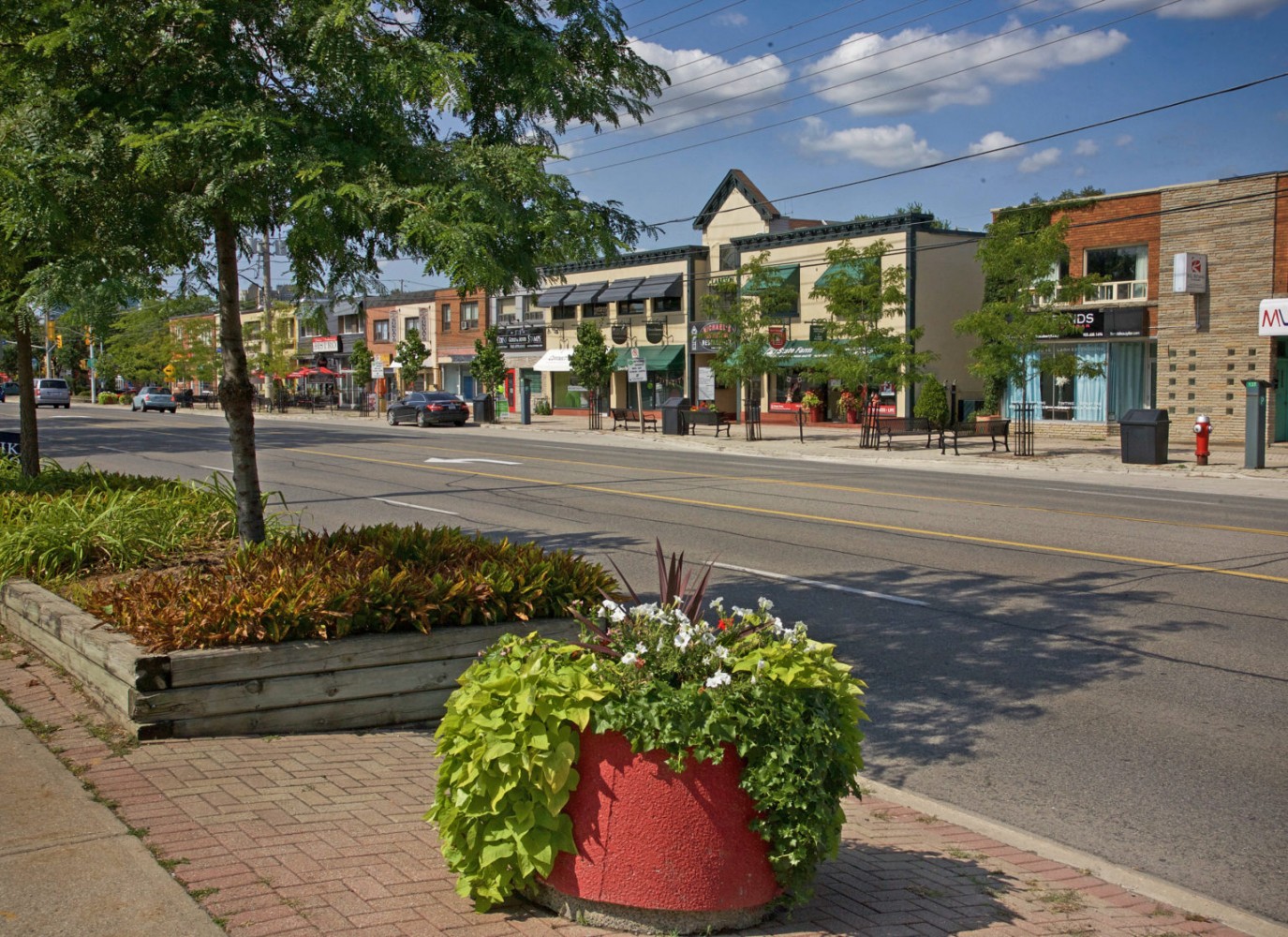 (Tourism Mississauga)
Eight vie for vacant Mississauga Ward 2 seat with area at a crossroads 
Mississauga's Ward 2 is one of three across the city without an incumbent vying for reelection on October 24. The successful candidate will be only the third person in close to four decades to fill the seat, with residents forced to choose a new councillor to represent them on a range of pressing issues.
The successful candidate will have to guide one of Mississauga's historic lakefront communities through a number of significant challenges over the next four years.
It has been a tumultuous nine months for Ward 2 residents following the drama around their local councillor at City Hall.
In January, Karen Ras announced she would be resigning her seat, taking on a new role in the private sector. She cited a number of factors that pushed her to the decision, including COVID, stress, and workplace issues.
It would later be revealed that those issues related to harassment allegations against councillor Ron Starr—Starr is seeking reelection in Ward 6. He was accused by Ras of keying her car numerous times in a City Hall parking lot between mid-2019 and April 2021.
A drawn-out investigative process unfolded and the City's integrity commissioner eventually brought his findings to council. Using video evidence and discussions with police—who previously investigated the complaint from Ras but did not pursue charges—Integrity Commissioner Robert Swayze concluded Starr was responsible for a keying incident that took place on April 13, 2021. Council docked Starr's pay for 60 days as a result. Starr has aggressively denied the allegations and is challenging the integrity commissioner's findings through the court.
Prior to Ras being elected in 2014, the seat was held by Pat Mullin—who was appointed to temporarily fill the role when Ras resigned. Mullin previously represented Ward 2 for 29 years before retiring in 2014.
Many consider Ward 2, which includes the neighbourhoods of Clarkson and Lorne Park, the first settled area of Mississauga. The city's most south-westerly ward is one of its most well-off areas, extending to Lake Ontario on its southern edge and the Queensway to the north; it will continue to face many questions around urban development in the coming years.
With Mississauga built out to its geographic boundaries, and Peel set to accommodate nearly 2 million residents by 2041, existing urban neighbourhoods will face development pressures as the private sector takes advantage of the growth. Already, the City has pushed for increased height along the eastern portion of Lakeshore Road—one of Ward 2's main thoroughfares. While those height changes do not affect Lakeshore in Ward 2, similar changes are already taking shape along the western side of the Lakeshore corridor. The massive Brightwater development is just beyond the Ward 2 border while highrise projects such as the Stonebrook S2 condos in Clarkson Village will redefine the area within the ward boundary. Extensive street studies to change the way transportation is accommodated within Ward 2 right to the Oakville border are already underway as the City looks for ways to accommodate future growth.
The Stonebrook S2 luxury condos will help shape Ward 2's ongoing urban transformation.
(United Lands)
The impacts of continued development will need to be dealt with alongside the realities of climate change, an infrastructure gap that has seen critical projects in need of immediate funding postponed and residents whose public health and safety is directly tied to decisions inside City Hall.
The successful Ward 2 candidate will have to respond to these challenges and many unique concerns of area residents for the next four years.
Those looking to join the council table for the next term include:
- Gulraiz Bajwa, an MD, whose candidate website suggests that his priorities are housing and "urban planning to design a society that is livable."
Bajwa also takes a focus on the healthcare system, stating he would "love to take a crack at designing better information systems, and workflows to help make things more efficient." (It's unclear how he would do this at the municipal level of government.)
"If you've been to the local municipal hospitals lately, you might see that not only are health systems overwhelmed and facilities underserved, things are kind of just inefficient," Bajwa writes.
- Chris Cunningham says he has lived in Clarkson for the past 11 years, working as a business owner and entrepreneur designing and installing home theatre systems and other "smart home technology."
Chris Cunningham, candidate for Ward 2 in Mississauga says he would like to find ways to increase City revenues without relying on the tax base.
(chris4ward2.ca)
Cunningham's platform, explained on his website and in a series of YouTube videos, focuses on: transit, particularly alternative forms of transportation and shortening the implementation timeline for the Mississauga cycling master plan; fiscal responsibility and looking for ways to increase City revenues without increasing taxes, pointing to the City's decision not to allow cannabis shops and missing out on the revenues from these businesses as a "lack of foresight."
"Show City Hall that you're tired of wasteful spending," Cunningham states in a YouTube video outlining his platform planks.
- According to the website for candidate Silvia Gualtieri, she has spent many years working in politics at the provincial and federal level, serving as a campaign manager and fundraising chair. She has earned the Queen's Jubilee Medal for outstanding service and volunteerism and is currently working for an insurance company. She says her three main issues if elected are transit, supporting small business, and crime prevention.
Along with ensuring a "timely completion" of the Hurontario LRT, "I will also work to bring in more fleet during 'on peak' hours," her website states. "This will ensure a higher ridership in our transit system to help alleviate unwanted gridlock and reduce the amount of carbon emissions to hit city targets."
Gualtieri would also like to create a community task force that would meet with police representatives to "foster better public consultation, education and enforcement."
Gualtieri is also the mother-in-law of Patrick Brown, who has served as Brampton's mayor since 2018.
- There is limited information available publicly about candidate Syed Jaffery.
- Candidate Reead Rahamut has recent campaigning experience, running for the Green Party of Ontario in the June election in the riding of Mississauga-Streetsville. According to the bio posted on the Green Party website at the time, Rahamut has been a Mississauga resident for nearly 20 years, and has spent the last 25-plus years working in accounting and finance.
A campaign website for his current campaign for Ward 2 could not be found.
- Sue Shanly has officially been endorsed by outgoing replacement councillor Pat Mullin. Mullin was appointed by Mississauga council to fill the vacancy left behind after Ras resigned. Before Ras, Mullin held the Ward 2 seat for nearly 30 years before retiring in 2014.
"I have seen Sue's involvement in the community for more than 25 years. She knows the area and the issues. Residents of Ward 2 would be very well served by Sue as Councillor," Mullin wrote in a released statement.
It's clear from Shanly's campaign website that she is running on her work experience and history of community involvement. She has served on numerous boards and associations, while being an active delegate at city council on issues related to urban development.
Ward 2 candidate Sue Shanly has received the endorsement of Pat Mullin, who represented Ward 2 for close to 30 years.
(sueshanly.ca)
Of her many community roles, Shanly has served as a director on the board of the Museums of Mississauga, president of the Meadow Wood Rattray Ratepayers Association since 2010 and chair of the Mississauga Residents' Association Network (MIRANET).
"Her participation provides extensive knowledge, expertise and experience towards various ongoing Ward 2 and City of Mississauga initiatives which are affecting our community," her website states.
According to her campaign website, Shanly's family has lived in Clarkson for more than 25 years.
This is not Shanly's first time attempting to make the jump into local politics. She ran in 2014 after Mullin's retirement, finishing second, capturing 24 percent of the vote, but losing to Ras who was supported by 28 percent of voters.
- Ayushe Sharman has experience working behind the scenes in politics. According to her bio she has worked as a cultural communications and events specialist with the PC government under Premier Doug Ford and during the COVID-19 pandemic, worked as the personal assistant for Hilary M. Weston, the lieutenant governor of Ontario between 1997 and 2002.
According to her platform, Sharman's priorities include: housing, "lucrative commercial areas for businesses to thrive while being easily accessible for residents"; green spaces for families; and access to alternative modes of transportation "so we mitigate traffic and reduce our carbon emissions."
"As your candidate and Councillor, I pledge to work responsibly and honestly to bring accessibility, economic prosperity, and social cohesion to our community," her website states.
- Alvin Tedjo is another candidate with experience working with governments, previously holding the role of director of government and community relations at Sheridan College. Tedjo currently works as the director of strategy and communications at Toronto Metropolitan University.
According to his campaign website, Tedjo's platform includes three main pillars: a green future; modern leadership; and better service.
"As a Ward 2 resident and parent, I want to make sure that our community continues to offer a high quality of life that includes a welcoming and healthy environment," his website states. "Prioritizing a green future is critical to making sure Ward 2 and all of Mississauga grows responsibly and remains resilient in the face of modern challenges like climate change."
As part of this pledge he would like to see the City add green spaces—Mississauga is currently in a deficit of available green space—develop a plan for "gentle density" and encourage the use of e-vehicles by adding charging infrastructure.
Tedjo would also like to host community meetings "so residents can have a real say and understand what's happening in their community"; and enhance the council code of conduct so that it "delivers appropriate consequences for those who abuse their office."
Links for candidate websites and social media accounts can be found on Mississauga's election website. Ward 2 candidates can be found here.
---
Email: [email protected]
Twitter: @JoeljWittnebel
---
COVID-19 is impacting all Canadians. At a time when vital public information is needed by everyone, The Pointer has taken down our paywall on all stories relating to the pandemic and those of public interest to ensure every resident of Brampton and Mississauga has access to the facts. For those who are able, we encourage you to consider a subscription. This will help us report on important public interest issues the community needs to know about now more than ever. You can register for a 30-day free trial HERE. Thereafter, The Pointer will charge $10 a month and you can cancel any time right on the website. Thank you
Submit a correction about this story