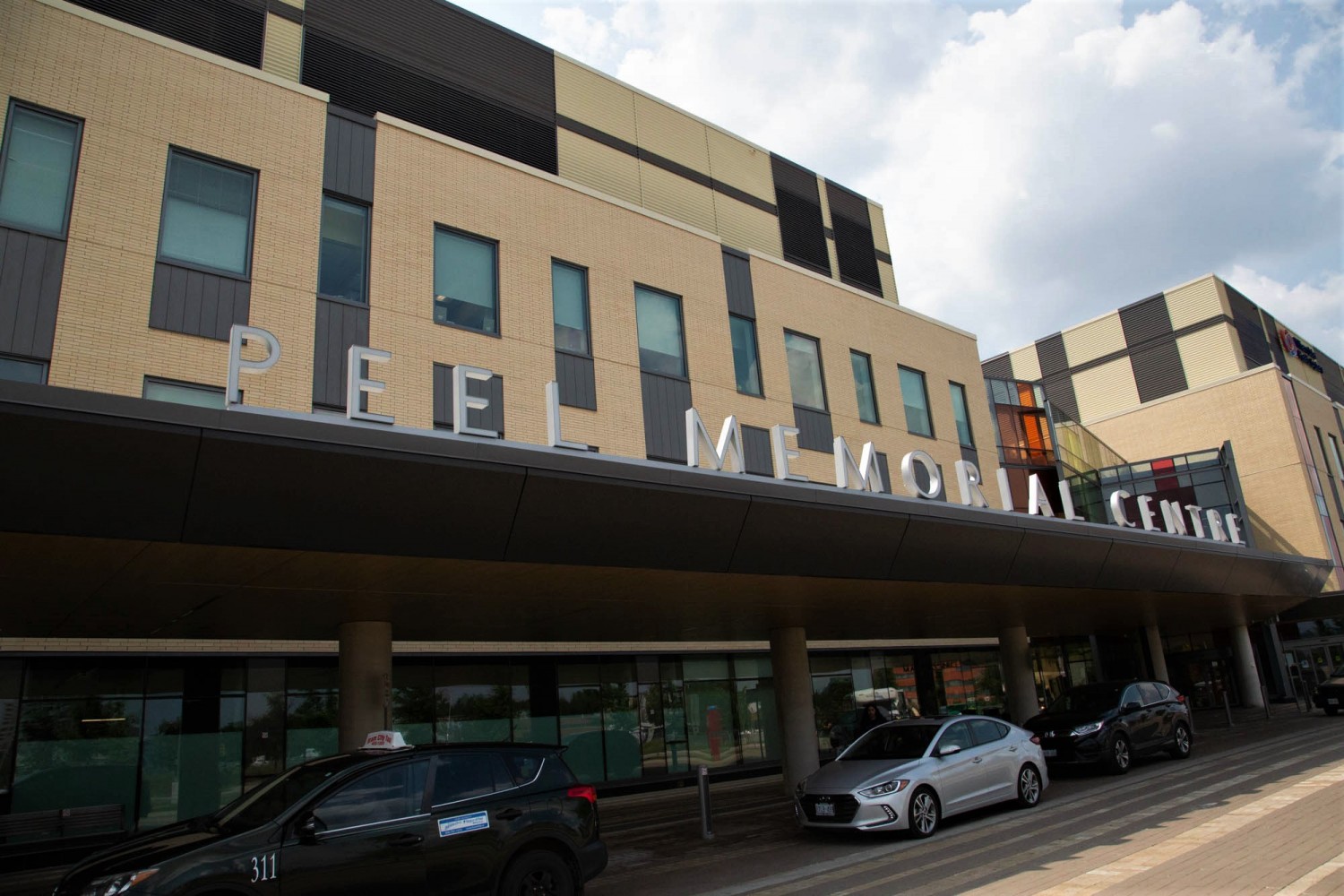 The Pointer file photo
Brampton council paves way for levy to cover City Hall's $125M share for Peel Memorial's expansion
A much needed second hospital may not get the 850 beds the City demanded when declaring a healthcare emergency two years ago, but some council members want to ensure at least 250 will be funded by the provincial government.
In a historic decision for the city infamous for its hallway medicine, council members voted Wednesday for a 1 percent property tax levy to raise funding for the desperately needed Peel Memorial expansion.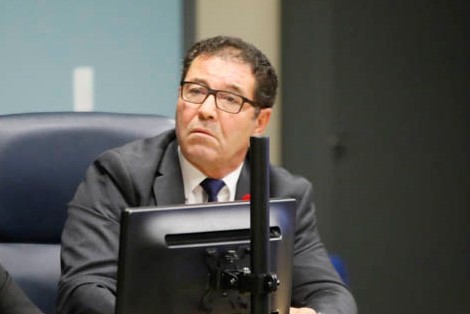 Councillor Pat Fortini has led the charge to approve a special levy to ensure the construction of Peel Memorial's expansion.
(The Pointer files)
Council voted 8-1 with Councillor Doug Whillans and Mayor Patrick Brown, who has been campaigning across the country for the federal Conservative leadership, absent from the Wednesday discussion (it remains unclear why Brown is not taking a leave of absence and relinquishing his taxpayer-funded salary while seeking higher office which prevents him from fulfilling his responsibilities as mayor).
The vote during Wednesday's Committee of Council meeting still needs to be ratified next week at the Council meeting on Wednesday, April 6.
The 1 percent tax increase could confuse residents as Brown had claimed a fourth consecutive tax freeze under his leadership just three months ago when the 2022 budget was approved (taxes have continued to increase for many residents, despite his claims, due to revised assessments and steep utility costs).
To reflect implementation of the 1 percent levy, if it is approved next week, the City's 2022 budget and relevant by-laws will be amended.
Brown had joined the meeting remotely briefly in the morning, did not chair any discussions and was not present to discuss any agenda items or take votes after the lunch session.
If the levy goes forward, Brown will not be able to claim, in his run for the Conservative leadership, that he kept Brampton's taxes flat during his time as mayor, a platform he has pushed throughout his career.
His squeezing off of revenues to gain political support has crippled Brampton's finances, with zero funding set aside for required healthcare expansion.
Despite knowing City Hall has to come up with an estimated $125 million to get the Peel Memorial 250-bed expansion built, Brown has ignored the requirement, claiming the money can be found somewhere else.
Since a group of six councillors, Charmaine Williams, Jeff Bowman, Pat Fortini, Martin Medeiros, Gurpreet Dhillon and Doug Whillans, vowed to restore good government in the city, they have made moves against the wishes of Brown, who has shown little interest in paying for features and badly needed infrastructure to move Brampton forward.
Led by Fortini, who forwarded the motion for the levy Wednesday, the group has shown a commitment to raising the required local share for healthcare, refusing to put it off any longer or wait for other levels of government to bail the City out.
The estimated 1.1 billion cost for healthcare development in Brampton is split between the $700 million for the expansion of Peel Memorial and $365 million for a new cancer centre at Brampton Civic Hospital, William Osler, which runs both facilities, told council last year.
The local or municipal share for these projects, estimated at $250 million, is to be covered equally between the City and William Osler.
Out of the $125 million City Hall has to raise, $87.5 million will go toward Peel Memorial's expansion and $37.5 million for the new cancer centre.
The discussion on the healthcare funding only began late afternoon with Treasurer Nash Damer laying out the funding committed by the PCs and the municipal requirement.
Damer told council Brampton has $22 million in a designated reserve account which the City raised from the previous levy for the initial construction of Peel Memorial, which reopened as a brand new facility in 2017. Another $40.5 million could be used by drawing on funding set aside for the Centre for Innovation and other planned projects.
In a report to council, staff explained the 1 percent levy and external borrowing would raise the remaining $62.5 million. This option also leaves a provision to reduce external borrowing should Peel Region later decide to help financially. Sale of surplus City land has also been approved as a possible funding source for the balance of the City's local share commitment.
Fortini's persistent efforts since October to raise a levy for the Memorial expansion came to fruition.
"I don't want to play anymore politics on healthcare of our residents. I think it's time to move forward with this hospital." The expansion will not create an actual hospital unless the Province commits to ensuring it opens with acute care beds and a fully functioning emergency department. The PCs and Osler have been unwilling to offer clear details about what the project will entail, whether a substantial number of the beds will be for acute care or if an emergency department will be part of the facility on opening day.
Councillor Jeff Bowman supported the motion and reminded members of the emergency they declared two years ago, demanding a 850-bed full-service hospital for Brampton as part of the Memorial plan. Instead, what Osler and the Ford government have agreed to falls far short of what was demanded, to finally address the city's ongoing healthcare crisis.
"We all signed a petition, our residents signed a petition," Bowman said.
He said the proposal for 250 beds plus another 100 beds possibly a year later is not what Brampton asked for but the City needs to show the province that it's willing to do something.
"The election is coming up very quickly and, who knows, there might be some funding in the PC coffers to increase that number of beds."
Some councillors aligned with Brown were worried how the residents might react to the tax increase after the earlier promise of a tax freeze but Fortini was not having any of it.
"This is going towards a healthcare that has nothing to do with our taxes," Fortini said.
Fortini attended an event at Save Max Sports Centre (formerly Brampton Soccer Centre) and was questioned by Premier Ford about the Memorial expansion, he told council members.
"The first thing that came out of the Premier's mouth, 'Are you guys pushing for the hospital because we're putting money [in]?'"
Councillor Michael Palleschi was the only member who voted against the levy, stating he is concerned for Brampton businesses.
He claimed some businesses will have difficulty adjusting their budgets.
"I don't know how we can tell our businesses now," he said.
His claims didn't find much support.
If the levy is passed, residents, on average, can expect an increase of $53.20 to their residential property tax bill. Businesses would pay a little more than this. Expansion of healthcare has long been cited as the city's top priority and Palleschi failed to offer any names of businesses or residents who have told him they do not support a levy to get desperately needed healthcare expansion.
Brampton's interim Chief Administrative Officer Paul Morrison said he will look into potential bridge funding from within the City's accounts, so the levy could begin in 2023.
Palleschi tried to table a referral motion to give staff time but it failed.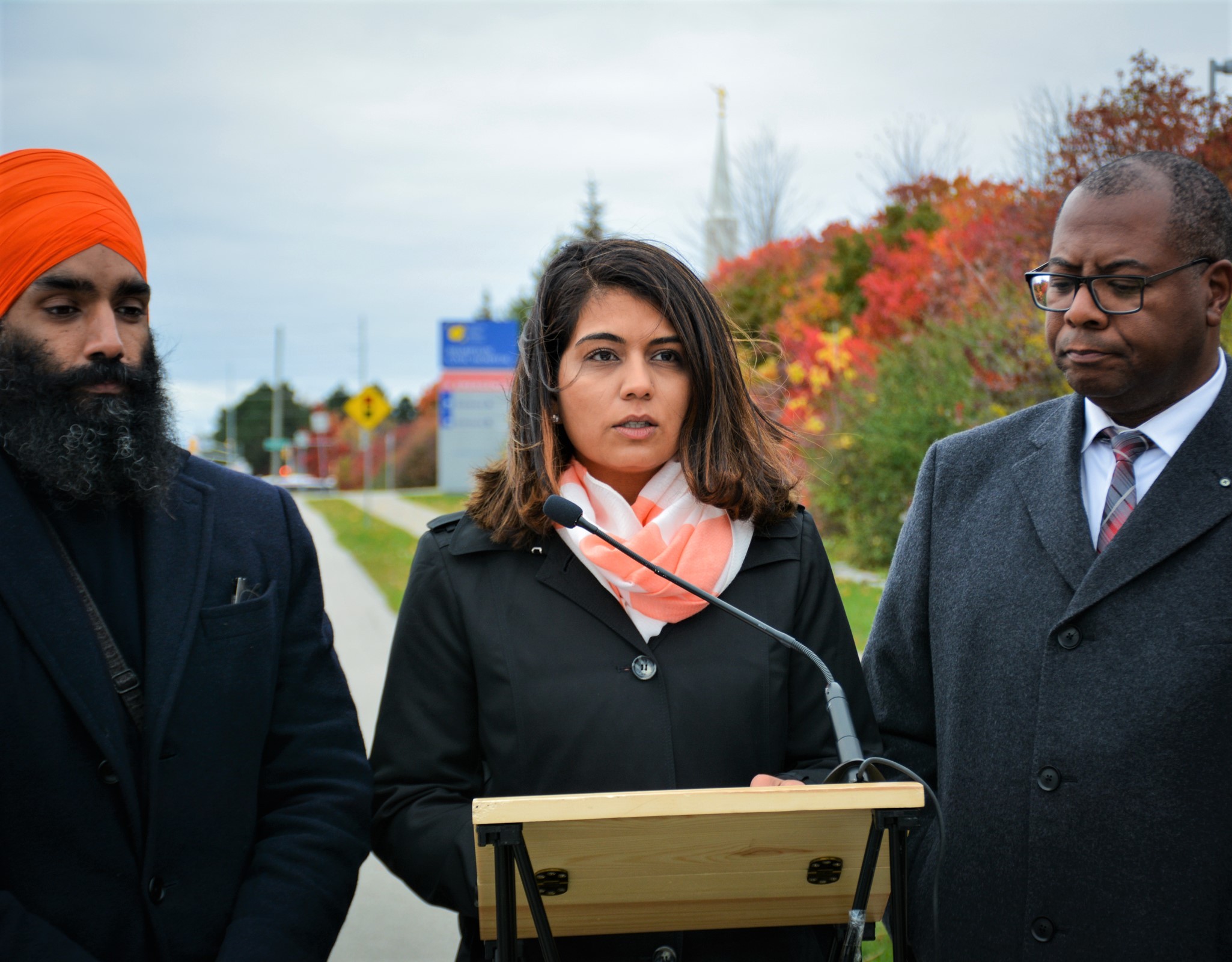 Brampton NDP MPPs Gurratan Singh, Sara Singh and Kevin Yarde in front of Civic Hospital. They pushed for a new cancer centre at the facility and Sara Singh successfully used a motion Wednesday to help ensure it will be built by late 2027 or early 2028.
(Joel Wittnebel-The Pointer)
While councillors voted in support of the levy, Brampton Centre MPP Sara Singh pressed the PCs inside Queen's Park for immediate funding toward the cancer care centre. The motion that passed calls on the PC government to fund the cancer care centre and have it opened at the southeast corner of Brampton Civic Hospital by late 2027 or early 2028.
Singh told The Pointer her successful motion will hopefully prevent the next government from abandoning the cancer centre project.
"What we'd like to see is a commitment from the government to fund that no later than 2026. William Osler will have its own timelines to move forward with the construction but right now there hasn't been a firm commitment to move that project forward. And that's what this motion seeks to reiterate," she said Thursday.
The Ontario NDP Deputy Leader says her motion could help Brampton residents seek cancer care services like radiation therapy within the city, instead of travelling to Mississauga or Toronto.
"For families who have had to drive their loved ones, including myself, out of our community to access cancer care, this (motion) will mean that they don't have to do that in the coming years."
Wednesday also saw the NDP's two other Brampton MPPs remind Queen's Park of the inequities their city has endured.
"I'm hoping that this government will step up and provide those additional beds that we so desperately need, especially with a population close to 700,000 people," Kevin Yarde said.
Brampton Council will reconvene this coming Wednesday with Morrison bringing any ideas for finding additional funds to the council table.
The City, in the meantime, will continue its advocacy efforts to push the Province for 850 beds, a fully functioning emergency department and an actual hospital designation.
---
Email: [email protected]
Twitter: Anukul_AT
---
COVID-19 is impacting all Canadians. At a time when vital public information is needed by everyone, The Pointer has taken down our paywall on all stories relating to the pandemic and those of public interest to ensure every resident of Brampton and Mississauga has access to the facts. For those who are able, we encourage you to consider a subscription. This will help us report on important public interest issues the community needs to know about now more than ever. You can register for a 30-day free trial HERE. Thereafter, The Pointer will charge $10 a month and you can cancel any time right on the website. Thank you
Submit a correction about this story