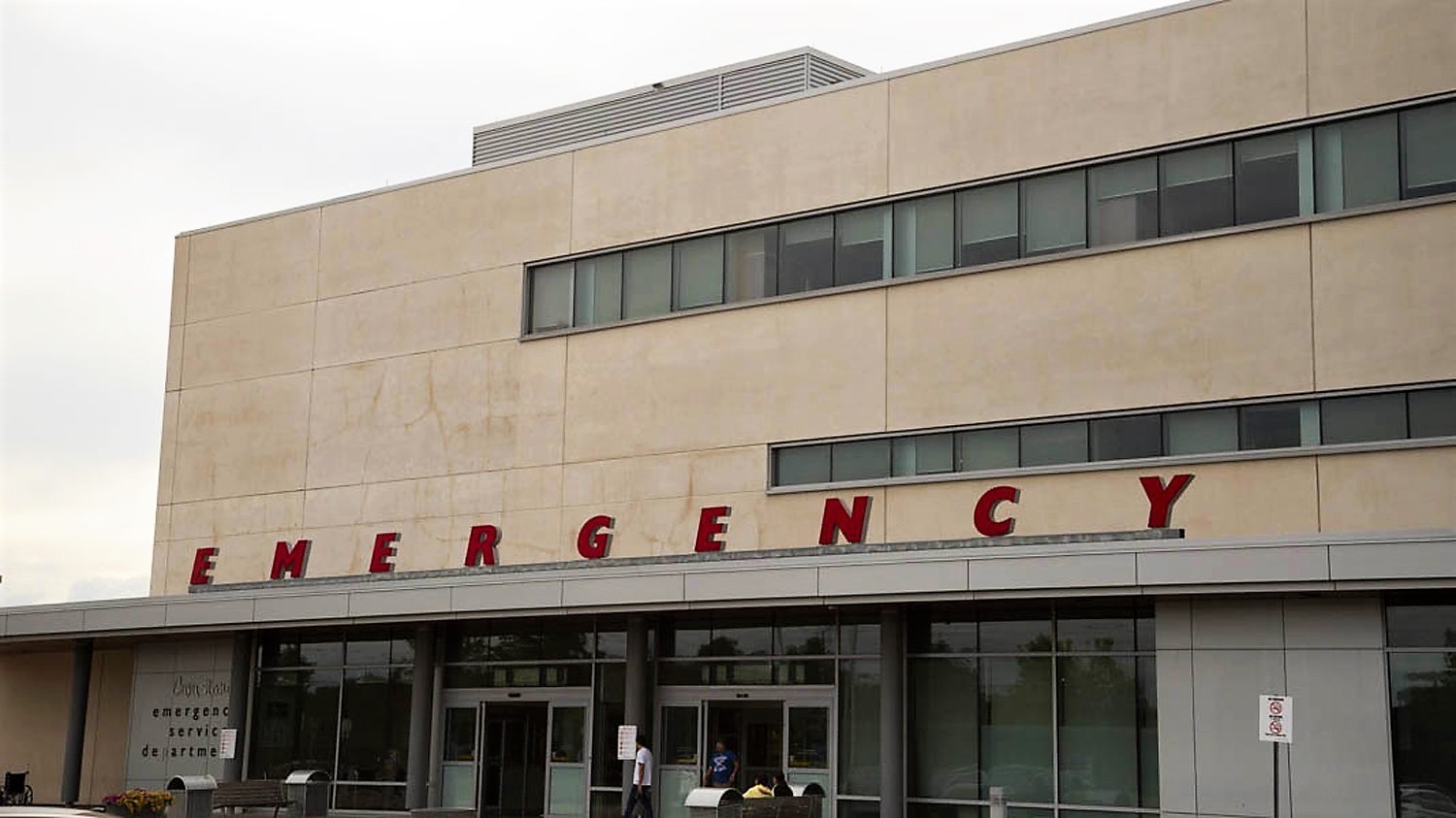 The Pointer file photo
Respiratory therapist Navjit Kaur: Inside Brampton's struggling hospital  
Patients died alone. Previously healthy people gasped for air. Families felt helpless as their ill loved ones were taken by helicopter to hospitals far from home, not knowing if they would ever see each other again.
As a respiratory therapist, witnessing these horrors from the frontlines of the pandemic compelled me to take my fight for better health care in Brampton from inside the hospital to Queen's Park.
A respiratory therapist is a specialized health professional. We typically work in hospital departments like intensive care and the ER. We intubate patients who can't breathe on their own and work with patients who need oxygen support.
At William Osler I have been working with the brilliant team of healthcare professionals and staff since 2013.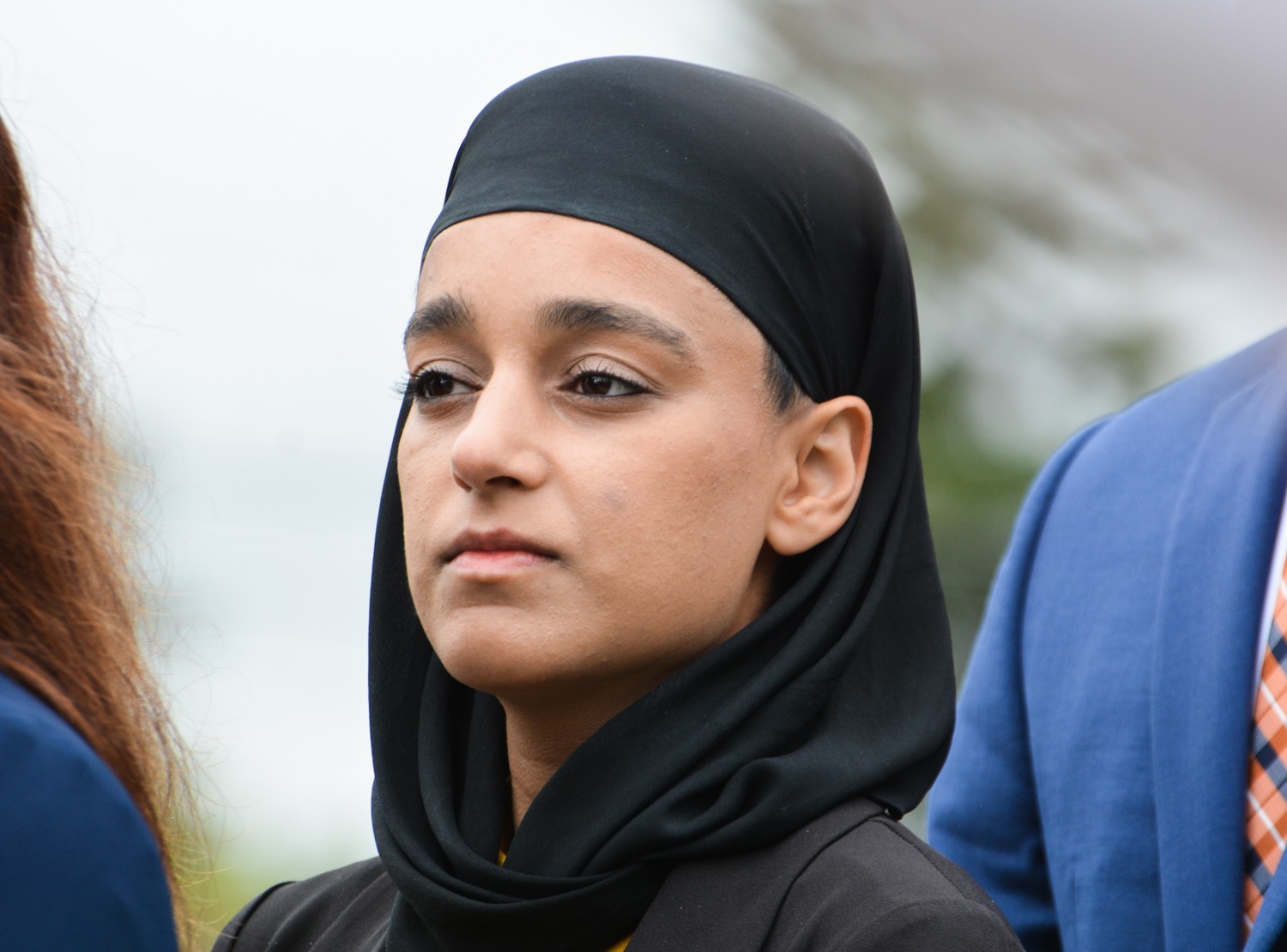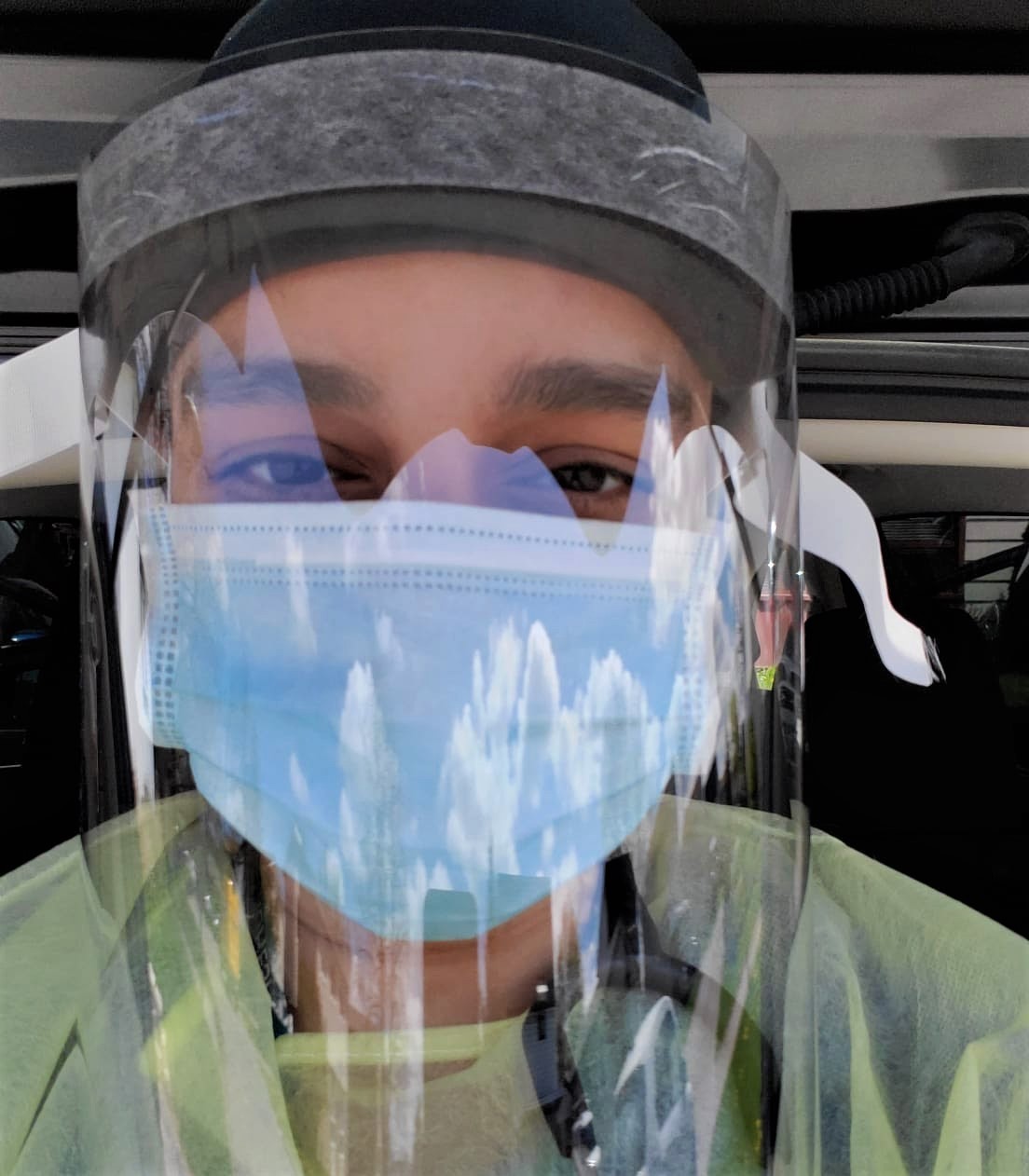 Navjit Kaur campaigning, and at work.
(Photos The Pointer; Navjit Kaur)
During the height of the pandemic, I was run off my feet with as many as 15 patients a day unable to breathe on their own.
The hospital where I work started a COVID-19 pilot project wherein healthcare professionals continued to provide treatment once the patient was stable enough to be sent home. We had to vacate beds in order to treat more patients and save Bramptonians.
I remember treating a woman who was four months into her pregnancy and lost her child because of COVID-19 complications. I remember feeling her pain as a mother and feeling helpless as a healthcare professional witnessing a healthcare system designed by the Province to fail.
Among hundreds who were impacted by the lack of hospital beds in Brampton, there were some whose story continues to haunt me even today. A man was brought in with the worst COVID symptoms but we had to send him two hours away to London for treatment because we did not have space. Not even in our hallways. His wife and two kids would ask me in Punjabi if their husband and father would be okay and whether the children would be able to see their father anytime soon. I don't remember a single day when I did not see the woman crying.
Brampton is home to generations of Canadians and newcomers, and each group pays the price for the city's poor healthcare system.
One newly wed couple had just moved to Canada from India and did not have healthcare insurance. They were getting food from the local Gurdwara and seeking help for treatment. It made me wonder if Canada really is an immigrant-friendly country. How often do we overlook the challenges faced by immigrants to get even basic healthcare? If it were not for the Gurdwara and the community's commitment to help one another, many Bramptonians would be left helpless.
I hope we have put the worst of the pandemic behind us, but our health care crisis was bad and getting worse long before we had ever heard of COVID-19. The crisis has not ended, even as the pressure caused by the pandemic eases. A huge backlog of diagnostic procedures and surgeries is now rapidly growing.
Brutal overcrowding has become the baseline at the hospital. Health care professionals can't keep up with all the people flowing through the doors, despite their best efforts. Parents wait hours to be seen with their crying children forced to sit next to them. Patients lay in pain in makeshift spaces without any privacy.
It's painful to know this could be prevented. We could have been on a much better footing before COVID arrived and devastated a hospital that was already in crisis.
In 2012, the then-Liberal government froze hospital budgets for four years. About 1,600 nursing positions had to be eliminated as a result, which led to chronic hallway medicine inside Brampton's hospital. During that time, Brampton's need for a second and third hospital became apparent, but the Kathleen Wynne government didn't build it when they had the chance.
In those years, I started to see people lined up in hallways. Often, patients were put in a waiting room or a supply closet for a makeshift patient room when the hallways were full.
From July 2018 to June 2019, Peel Memorial's capacity fluctuated between 557 percent and 587 percent. It isn't even a full-service hospital. That meant for every one patient in a proper bed, there were four more admitted without a bed. Those were the sick residents who ended up in the hallway or a supply closet.
In Brampton, they are still being treated in these makeshift spaces.
I was relieved when Brampton City Council sounded the alarm over the growing crisis by declaring a health care emergency. It was right before the pandemic. Worry was ripping through our staff lounges. We were already run off our feet caring for Brampton's most vulnerable—asking each other 'What if COVID comes here?' and watching in terror as it ripped through parts of Asia, then Europe and America… and then here.
By fall 2021, people were practically piled up in our hallways and ICU. We literally ran out of room. More than 567 patients had to be taken by helicopters to other hospitals. Families were torn apart at their saddest hour.
That's why I can't live with Doug Ford's proposal for Peel Memorial's expansion. It will not create a full-service hospital, as was promised. There is no ER in the foreseeable future, and there will be no acute care (hospital) beds—just another wing for non-acute patients.
The City Council emergency declaration demanded at least 850 acute care beds, but the PCs are only planning 250 non-acute care beds.
I welcome every bed—but Doug Ford is promising us crumbs when Brampton is starving.
We need Peel Memorial to have an emergency department, an ICU and almost a thousand acute care beds to treat those patients who require immediate treatment.
And then we need another hospital to support the rapid growth our city welcomes, under the Province's own policies.
Just the other month, 45 of Doug Ford's Conservatives—including Brampton MPPs Prabmeet Sarkaria and Amarjot Sandhu and Mississauga MPP Deepak Anand—lined up to vote against an NDP motion demanding immediate funding for these priority health care projects.
I couldn't believe my eyes—they didn't just not vote yes. They voted no.
Brampton, we have to double down on our fight for our fair share. I don't want to see your loved ones in my hospital, gasping for breath. But if I do, I want your family member to have a bed, a room, and enough staff at their side to take world-class care of them.
Every day, I will be motivated by the memory of my fellow residents cared for in our community during the darkest days of the pandemic. We can make sure no one has to go through the horrors experienced by so many patients and their loved ones.
We must do everything possible to end the ongoing health care crisis in our city.
---
Navjit Kaur is a respiratory therapist and the Ontario NDP candidate for Brampton West.
---
COVID-19 is impacting all Canadians. At a time when vital public information is needed by everyone, The Pointer has taken down our paywall on all stories relating to the pandemic and those of public interest to ensure every resident of Brampton and Mississauga has access to the facts. For those who are able, we encourage you to consider a subscription. This will help us report on important public interest issues the community needs to know about now more than ever. You can register for a 30-day free trial HERE. Thereafter, The Pointer will charge $10 a month and you can cancel any time right on the website. Thank you
Submit a correction about this story