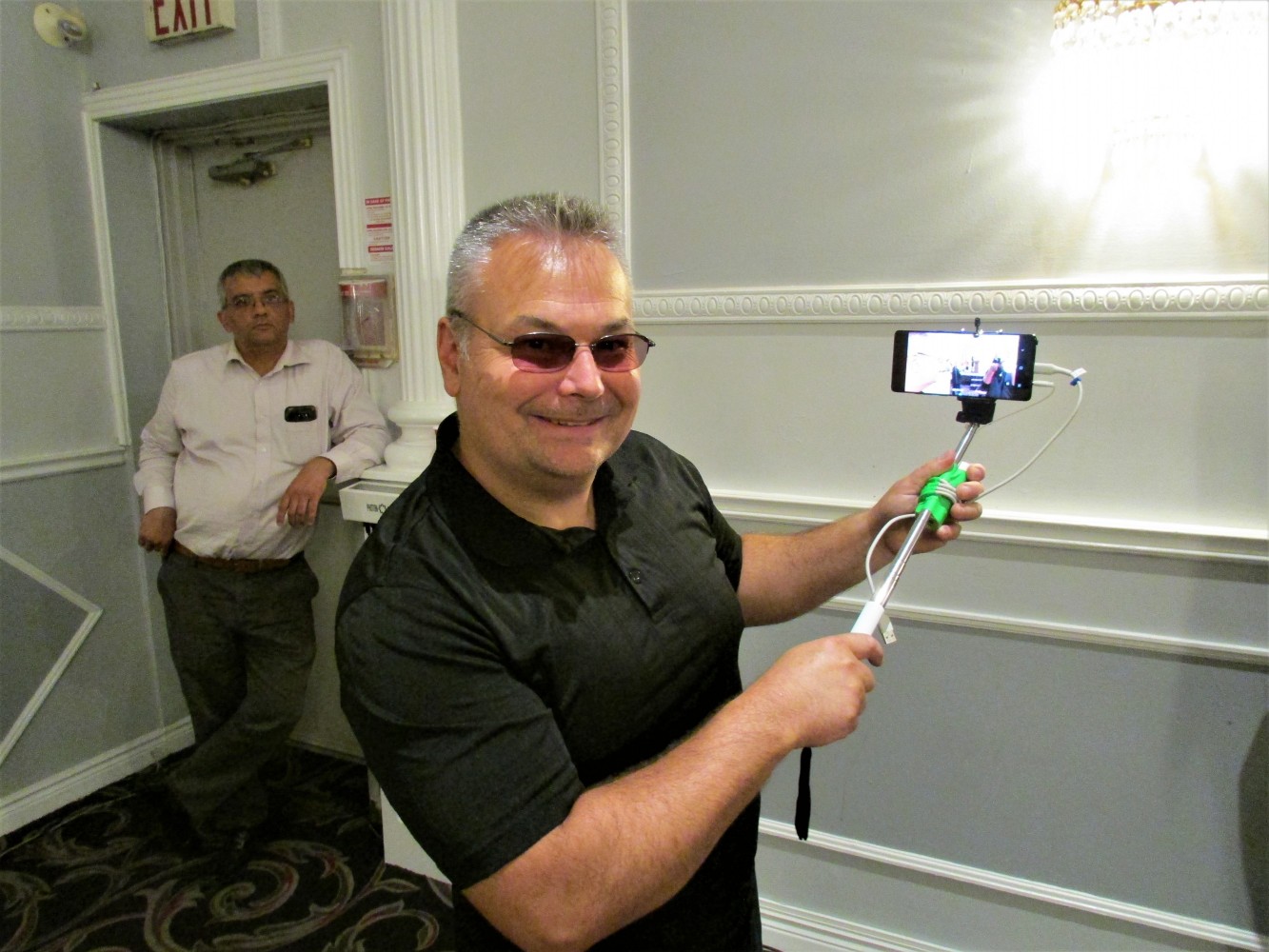 Feature image from The Pointer files
Well-known Mississauga personality sentenced to 18 months for hate and Islamophobia 
Those spewing Islamophobic statements online have just received a wake up call.
After flagrantly disobeying a court order to stop defaming Paramount Fine Foods CEO Mohamad Fakih, Kevin J. Johnston, a man who previously ran to be mayor of Mississauga — and is currently seeking the same position in Calgary's ongoing municipal elections — has been sentenced to 18 months in jail for contempt of court.
In the era of social media, the ruling from Justice Fred Myers highlights how those posting false and misleading information, and sharing Islamophobic statements online, can face consequences for their digital actions.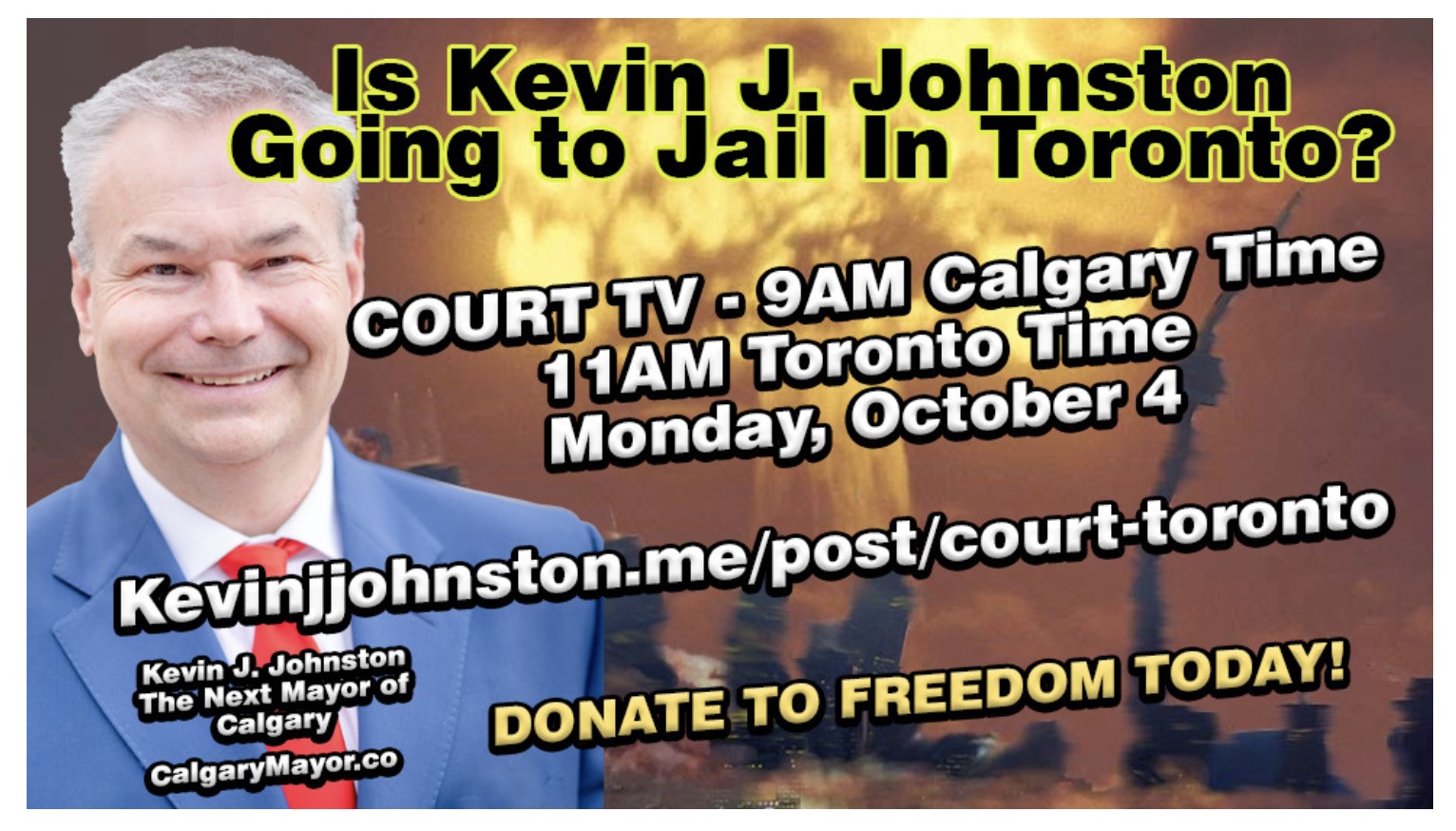 A screengrab from Kevin Johnston's website soliciting donations in connection to his sentencing on October 4.
In 2019, Fakih won a $2.5 million defamation lawsuit against Johnston, with the court ordering him to stop making the false statements. Johnston has ignored this court order and has continued to push false claims against Fakih on his social media and far-right extremist website. In February and May of this year, Johnston made several public statements claiming Fakih was a "baby killer" who was "funding terror groups" and "was a confirmed terrorist."
"Mr. Johnston has sought to delegitimize the court's order. He excuses his own hateful, unlawful words by identifying the summary judgment judge as 'Sharia compliant,'" Justice Myers said Monday.
When Johnston was found in contempt of court, he took to social media with repeated attempts to delegitimize the situation. Throughout July and August of this year, Johnston continued to speak publicly about the charges and reiterate false claims about Fakih.
"On the day before the sentencing hearing, Mr. Johnston doubled down. He delivered an affidavit in which he tried to prove Mr. Fakih's links to international Muslim terrorism," Justice Myers said. "Ignoring that the issue was not relevant to the sentencing hearing, the affidavit is a stream of allegations based on undisclosed hearsay and inferences from undisclosed speculation."
Throughout the case, Johnston not only slandered Fakih he also spoke falsely about the court process. Myers explained to the court how he tried several times to offer Johnston legal counsel, instead Johnston opted to represent himself so he could reiterate his narrative about Fakih, which was already proven false in the previous lawsuit.
Late July, Johnston wrote to Justice Myers saying he was being denied a lawyer, when in fact Myers said he had "ample opportunity" to gain counsel.
"Mr. Johnston says that people are being punished for having the wrong opinions and for not being left wing. I have no interest at all in Mr. Johnston's political leanings or his political opinions," Justice Myers said. "But whether Mr. Fakih is a terrorist, funds terror, has murdered people, or killed babies, are not political opinions. They are factual statements that can be proven to be objectively true or untrue."
Johnston's sentence will start in January 2022.
After the decision was made, Fakih took to Twitter to express his gratitude for his legal team and the National Council of Canadian Muslims (NCCM).
"While the judge read his decision, I felt respect for him mixed with enormous hope and an expectation that he would do the right thing – for all of us, to affirm our belief in the justice system," he wrote in a tweet posted hours after the sentencing.

Mohamad Fakih has been repeatedly defamed by Johnston the courts have ruled.
(Photo from Paramount Fine Foods)
The community impact statement was prepared by NCCM, and spoke on how cases like this should be seen as an example. The derogatory words and sentiments Johnston used — and uses — against Fakih resonate with the Muslim community. Hatred towards certain members based on false information can transfer quickly in the age of technology.
"When Mr. Johnston live-streams his hateful content in breach of a court order, it sends a message to Canadian Muslims that their experiences with online hate will not be appropriately dealt with," the community impact statement read.
The statement further explained how dangerous online hate can be for marginalized groups, especially Muslims, who continue to have horrific acts of hostility directed at them. An example NCCM used is the 2017 Quebec mosque attack, where online hate played a huge role in how the judge viewed the trial.
"In Canada, there is little doubt from an empirical perspective that online hate, primarily through social media, but also through blogs, podcasts, other websites, and the dark web continues to fuel animosity and Islamophobia towards Canadian Muslim populations," the NCCM impact statement reads.
These acts of terrorism have continued to happen to the Muslim communities across Ontario including the recent attack in London Ontario, when a Muslim family of five was hit purposefully by a vehicle. The violence killed four people and left a nine-year-old child without a grandmother, mother, father and sister.
This rise of extremist views, not only affects Muslims but the statement acknowledges how it perpetuates fear and animosity against the Jewish community and other marginalized groups.
Peel Region is home to an incredibly diverse population, many of which practice Islam. The Muslim Council of Peel estimates about 10 percent of the region's population, approximately 150,000 residents, identify as Muslim, which represents one of the largest and fastest growing Muslim populations in the country.
In 2020, Peel Regional Police (PRP) reported 93 hate-motivated crimes, seven were hate crimes against the Muslim community, the same number for 2019; PRP also reported 167 hate-motivated incidents in 2020.
This figure represents a fraction of cases that are reported. Research shows the vast majority of hate crime victims do not report incidents for a number of reasons, including doubts over authorities and the potential for being re-victimized.
Some hurtful behavior against Muslims is also being directed at Sikhs accidentally. In 2019, there were eight hate crimes reported in the Sikh community, some of which targeted a Sikh mistaken as being a Muslim. The lack of education and sterotyping of Islam plays a role in the rise of hate crimes against the Sikh community in Peel.
Johnston is merely one of many people who continue to spread misinformation and far-right views online. In the 2019 lawsuit, Justice Jane Ferguson called Johnston's comments an example of hate speech.
"Motivated by ignorance and a reckless regard for acceptable norms, the Johnston defendants' behaviour reflects a contempt for Canada's judicial process, an abuse of the very freedoms this country affords them and a loathsome example of hate speech at its worst," Ferguson wrote in her ruling.
Vice reported that Johnston has yet to pay a dime of the $2.5 million settlement to Fakih.
The Pointer reached out to Johnston for comment on his sentencing, where he reiterated his ideas about how the case went.
"It's the most ridiculous sentence that's ever been handed out for contempt of court because this is an attempt to shut me down from winning this election," Johnston told The Pointer, referring to the current mayoral race in Calgary.
Johnston also ran in the 2018 Mississauga mayoral race where he lost by a large margin to current Mayor Bonnie Crombie. He ran on a platform of his extremist and anti-Islamophobic views and gained 13.5 percent of the vote to Crombie's 77 percent.
Johnston is convinced he will win Calgary's mayoral race later this month.
"I'm going to fight this tooth and nail and I plan to win it all," he said.
Johnston runs a website on which he hosts a regular program focusing on opposition to Canada's Muslim community. He gained notoriety in 2015 for opposing the expansion of a mosque in the Mississauga neighbourhood of Meadowvale, across the street from Meadowvale Town Centre.
Later in 2017, he offered $1,000 for a video of Muslim students praying at school. Peel Regional Police charged him with promoting willful hatred against an identifiable group and "concerns over information published on various social media sites," police said at the time.
More recently in September 2021, Johnston was ordered to spend 40 days in jail after violating COVID-19 court orders. He must also pay Alberta Health Services $20,000.
---
Email: [email protected]
Twitter: @taasha__15
---
COVID-19 is impacting all Canadians. At a time when vital public information is needed by everyone, The Pointer has taken down our paywall on all stories relating to the pandemic and those of public interest to ensure every resident of Brampton and Mississauga has access to the facts. For those who are able, we encourage you to consider a subscription. This will help us report on important public interest issues the community needs to know about now more than ever. You can register for a 30-day free trial HERE. Thereafter, The Pointer will charge $10 a month and you can cancel any time right on the website. Thank you
Submit a correction about this story